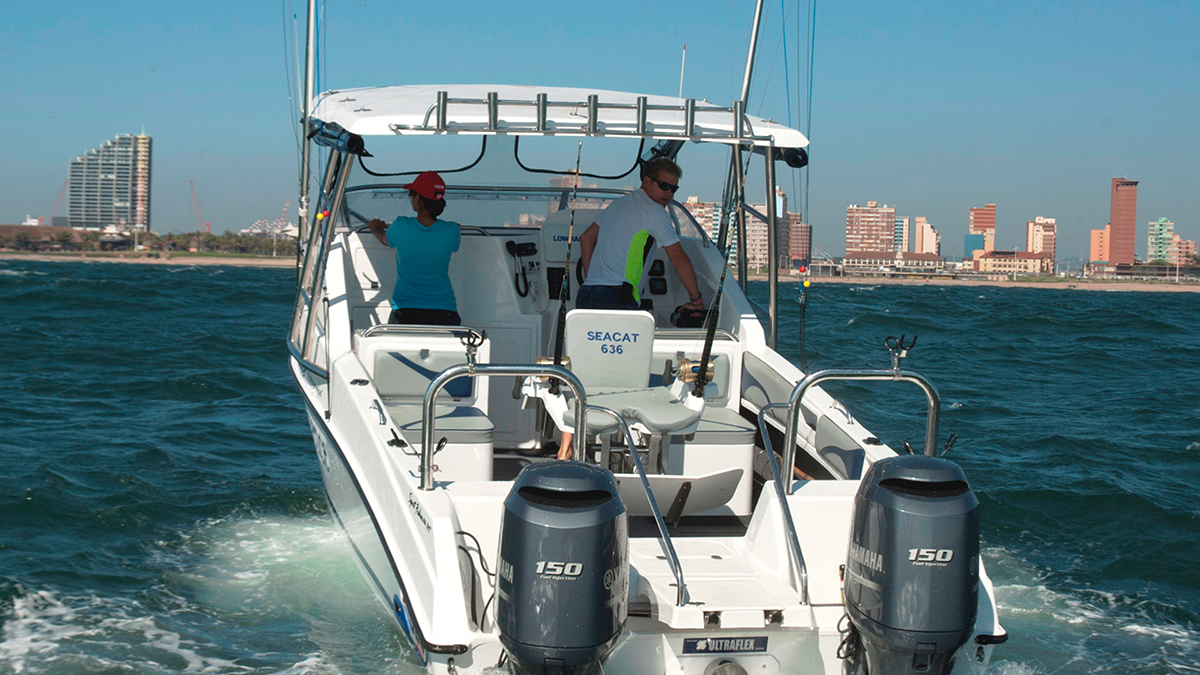 Durban Yamaha owner Ryan Hansen collaborated with Durban Boaters and took the initiative to steer flood victims back to safety. This occurred after Ryan Hanson owner of Durban Yamaha Marine and angler, received a call to assist at 10:30 pm on Monday, 11 April 2022. Ryan and the team managed to rescue stranded truck drivers and inhabitants in areas around the Umgeni River.
"At 22:30 on Monday, a client and a friend phoned me telling me that they needed help in Springfield Park as there was flooding happening there. So I went to my office, took out a Rubber Duck and went down with them. The NSRI was on the scene where we rescued people throughout the night. At about 03:30 am on Tuesday, there were truck drivers stuck in their trucks and sleeping in the truck yard and some families in their first storey flats. That night we rescued about 25 people ourselves with it."
– Ryan Hansen, Owner of Durban Yamaha Marine
Tuning Fork (Pty) Ltd t/a Yamaha Distributors SA, is honoured to have proactive associates contributing to the welfare of those in distress. We understand the magnitude of the unforeseen damages resulting from the floods. Therefore, we would like to extend our heartfelt sympathies to all affected by the Durban floods.