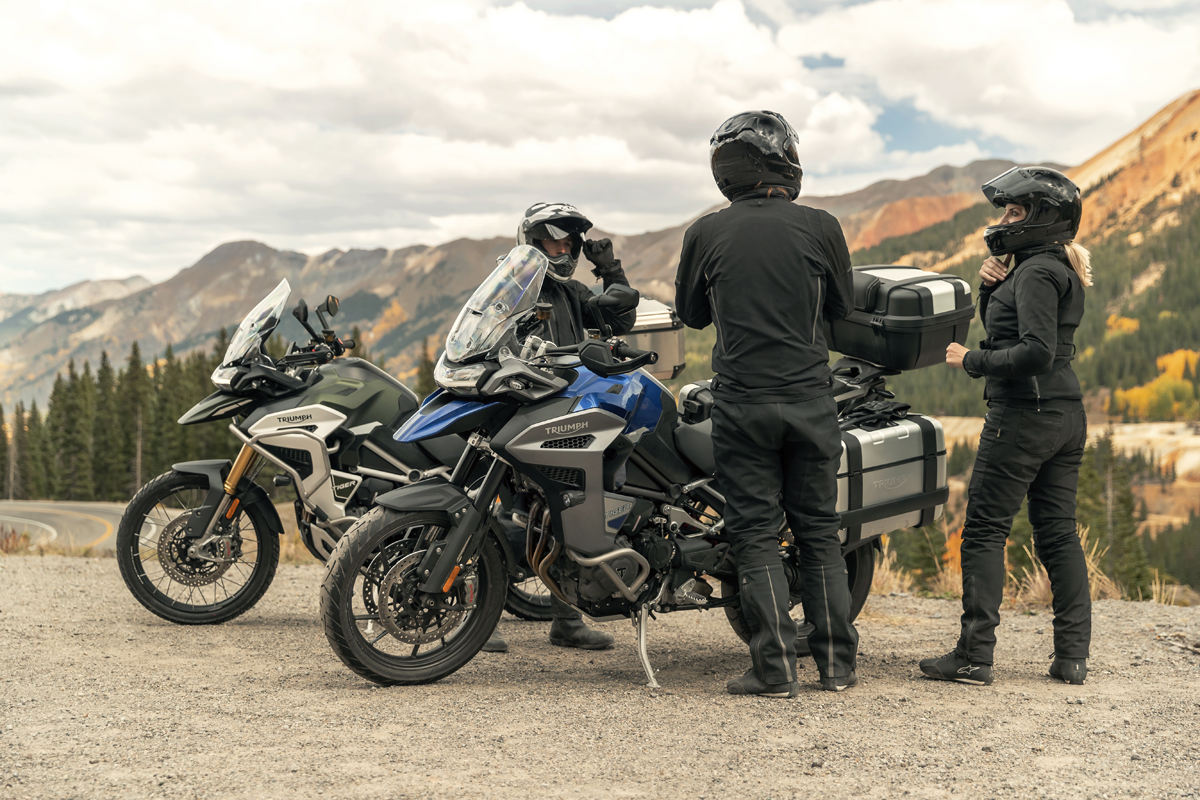 Triumph South Africa is really pulling out the stops for its customers, with five brilliant events to round the month of April off and an exceptional adventure planned for mid-May.
Adventure Ride
On Saturday 23rd, all adventure and scrambler motorcycles are welcome to join the ride out into the country. Meeting at Triumph Johannesburg at 07:30 a.m., the ride leaves at 08:00 a.m. on a +/-200km route planned by iRide Adventure and comprises a good mixture of dirt and tar. It's an easy ride and it caters to riders of all skill levels and experiences, at the same time giving you the opportunity to hone your off-road skills. 25 people maximum can attend and the cost is R350 per person, which includes a light breakfast and refreshments along the way. To book your ticket, head to www.triumph-store.co.za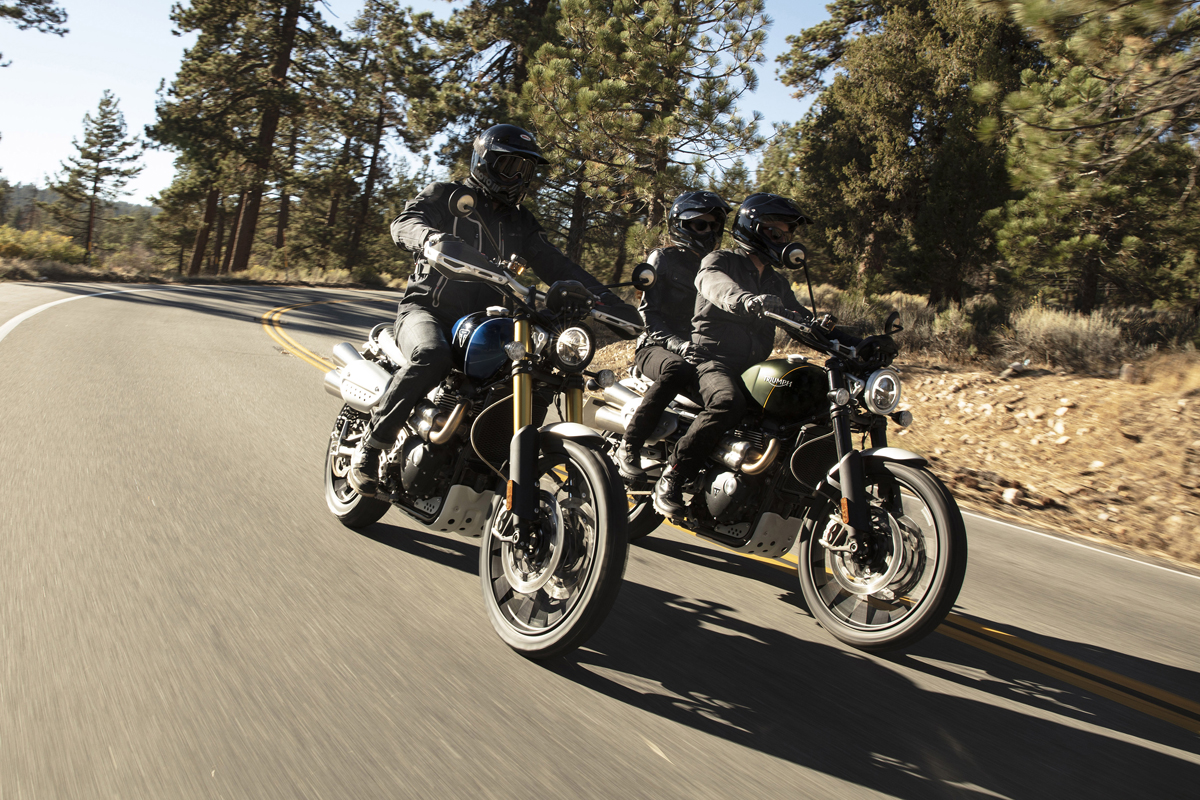 Breakfast Run
Sunday 24th April is breakfast run time and the Triumph crew will be leading you out to the Cradle of Humankind, which is one of the best areas for riding in Gauteng. Meet at Triumph Johannesburg at 08:00 a.m. to leave at 08:30 a.m.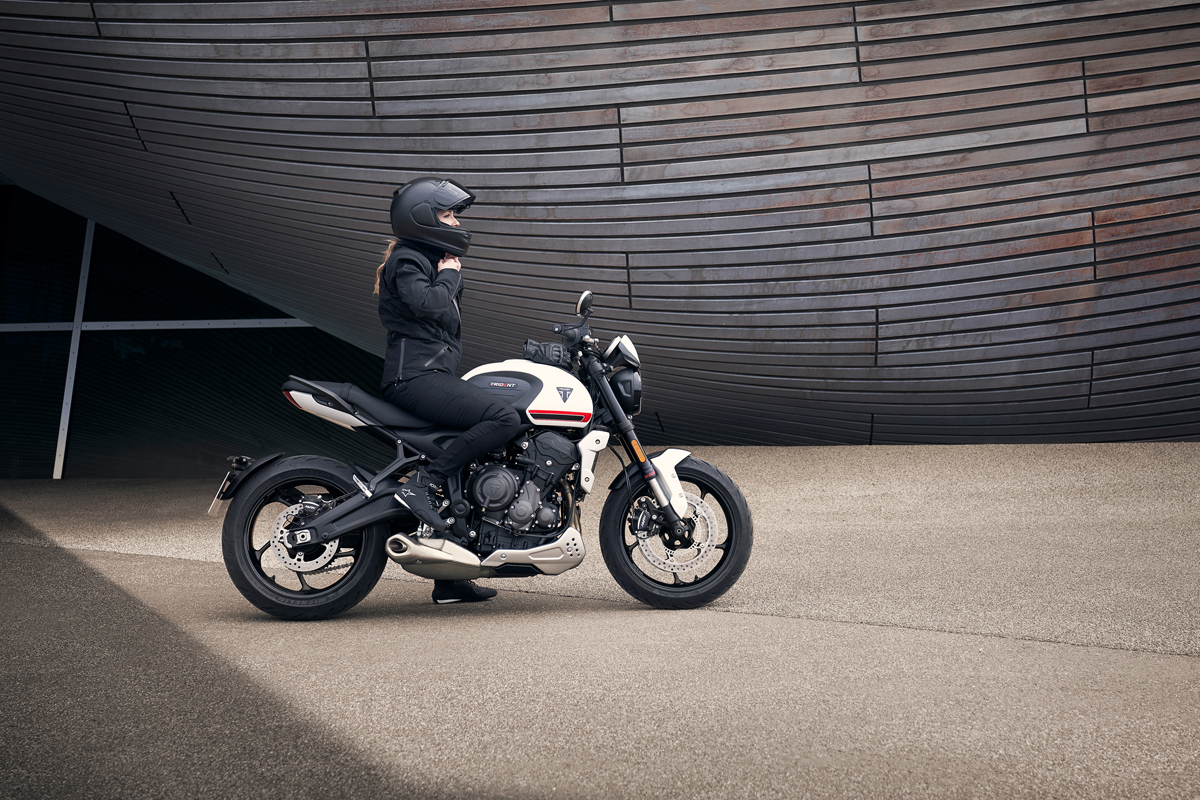 The Cradle 'Loop' is a firm favourite among all those who know the beauty of seeing the world behind the handlebars of a motorcycle. The beauty and history of the Cradle, the freedom of the roads, the surrounding nature and atmosphere will leave you with that 'getaway' feeling. The distance is about 120km.
The ride ends at Molitva, a traditional Mediterranean restaurant, perfectly positioned in the Cradle of Humankind. A mere 3 km from the Rhino and Lion Nature Reserve, this country gem is a quick turn off Kromdraai Road. Specialising in fresh, organic, homegrown fruits and vegetables, Molitva's mouthwatering food menu will charm any tastebuds. The menu is largely centred around a range of mezze and tapas-style foods from various Mediterranean cuisines. It is here, surrounded by the green, lush countryside and mountainous views that we will enjoy a breakfast of various mezze platters which will include juice, tea, and coffee.
The cost per person is for the ride is R150 and the event is limited to 50 people only so don't forget to register here: triumph-store.co.za
Braking and Cornering Course
If you really want to improve your riding, then the Braking and Cornering Course at Red Star Raceway on Monday 25th April is essential. It's not about learning the fastest way around Red Star but about learning what you and your motorcycle can do and then taking that knowledge to make you a better and more confident road rider.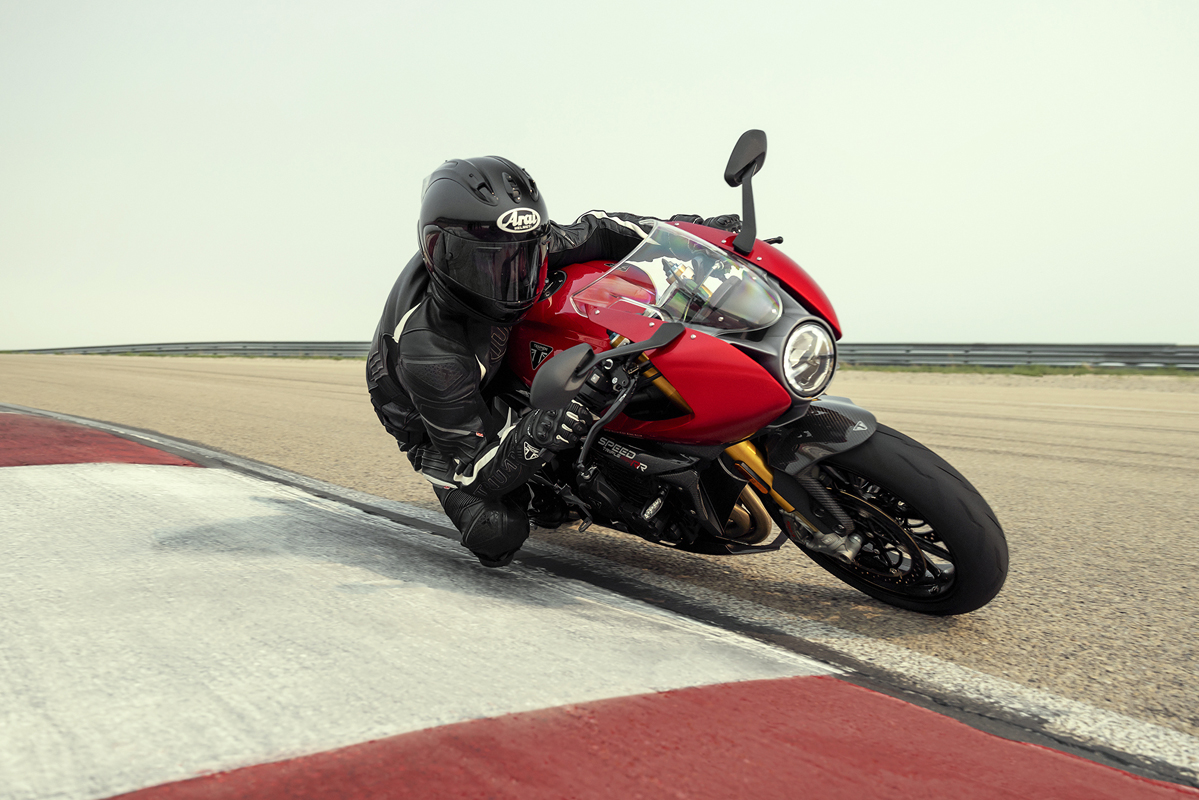 Topics that will be covered on the day:
Initial safety protocols
Motorcycle preparation
Foot position
Which brake to use in what circumstances?
How to predict the path of the corner
Body position
Emergency braking
Upper body position
Head position
You're in for a long day so you need to have eaten breakfast before you head to Red Star for 07:30 a.m. You'll be done by around 16:00 p.m. and lunch is included in the price (If you have any dietary requirements please let Triumph know by mail or phone on 011 444 4444 or mail [email protected]) but pack a water bottle as you'll be surprised how dehydrated you can get riding the tight and demanding Red Star track. The Red Star Canteen will be open throughout the day for refreshments.
The day begins with introductions, expectations, and the first theory session for the morning. This will be followed by a practical sighting session to settle the butterflies and thereafter you'll alternate between theory and riding sessions for the remainder of the day.
If you are trailering your bike to Redstar you are more than welcome to bring your own cooler box and even some spare fuel if you're running a small tanked bike. For those riding through, please fill your tanks en route. Coming through Boksburg way, the most convenient station is the BP just off Tom Jones offramp. There is also a Total filling station after Redstar 6km further along the freeway toward Witbank, but this involves crossing the centre island which is potentially dangerous. You must wear your protective riding gear, including boots, pants, jacket, gloves, and helmets.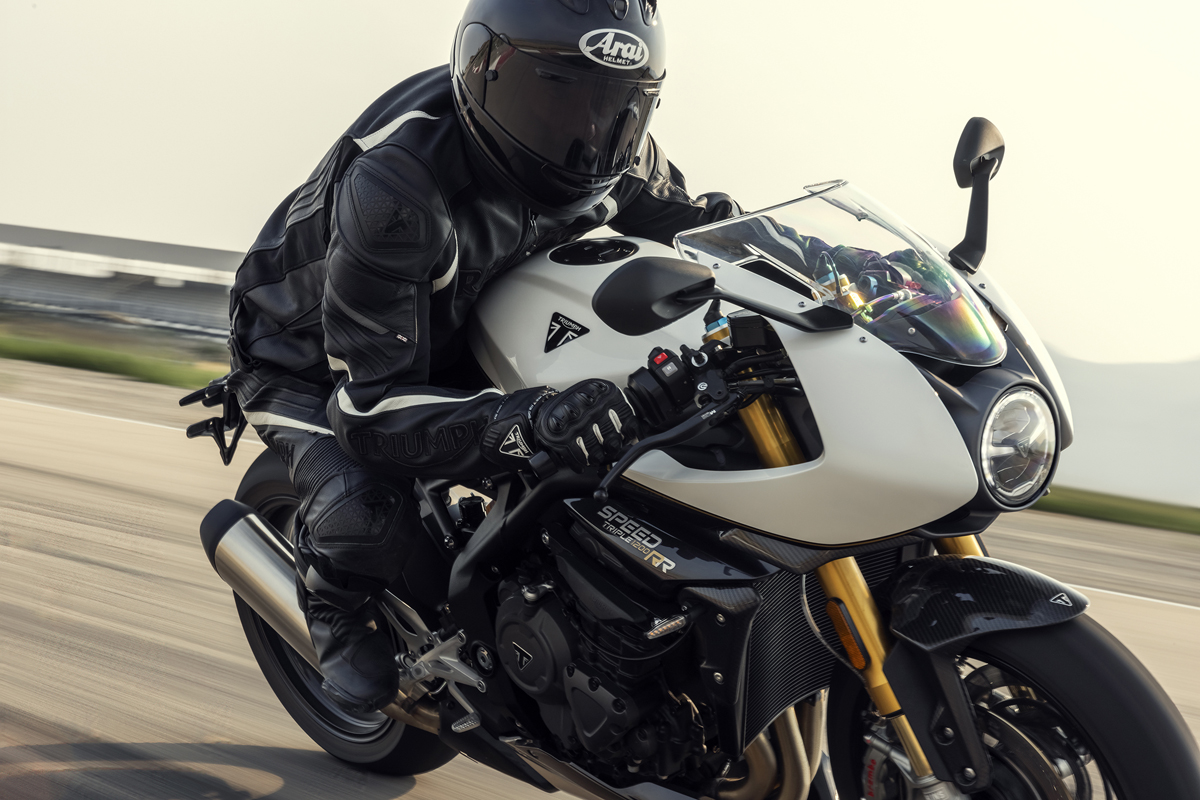 The day will draw to a close around 16h00 or whenever you feel the fatigue setting in. There is no pressure to ride beyond your limits and push too far. We absolutely want everyone to have a great time learning the art of cornering correctly and get their bikes home in one beautiful piece.
To book, please click on this link: triumph-store.co.za
The cost of the day course is R1700 which is a very fair price for the knowledge and satisfaction you will get out of the day.
Run To The Border
Finally, if you're up for a seriously fun, four-day ride, then Bonafide Moto Co is hosting the Run To The Border ride on the 12-15 May 2022.
This four day, three-night trip heads northwest out of Johannesburg to the vast open lands near Botswana where you'll navigate alongside a mixture of dirt and sand roads near game reserves adjacent to the Botswana border, and around Marakele National Park. The ride doesn't enter Botswana but you will be navigating through a variety of dirt and sand roads. Riders will need to be comfortable riding in both of these conditions in order to complete this adventure.
The majority of the dirt roads you'll encounter are public dirt roads that are easily accessible, but you may find yourself navigating through single track trails amongst dense brush.
It is recommended that riders have previous experience or training in off-road riding. This is not a ride for beginners and you'll be riding 60% tar and 40% dirt/sand roads.
Tickets are priced at R7,500 for your own room each night or R4,500 for a tented stay each night. Those staying in tents must bring their own sleeping bag and mattress.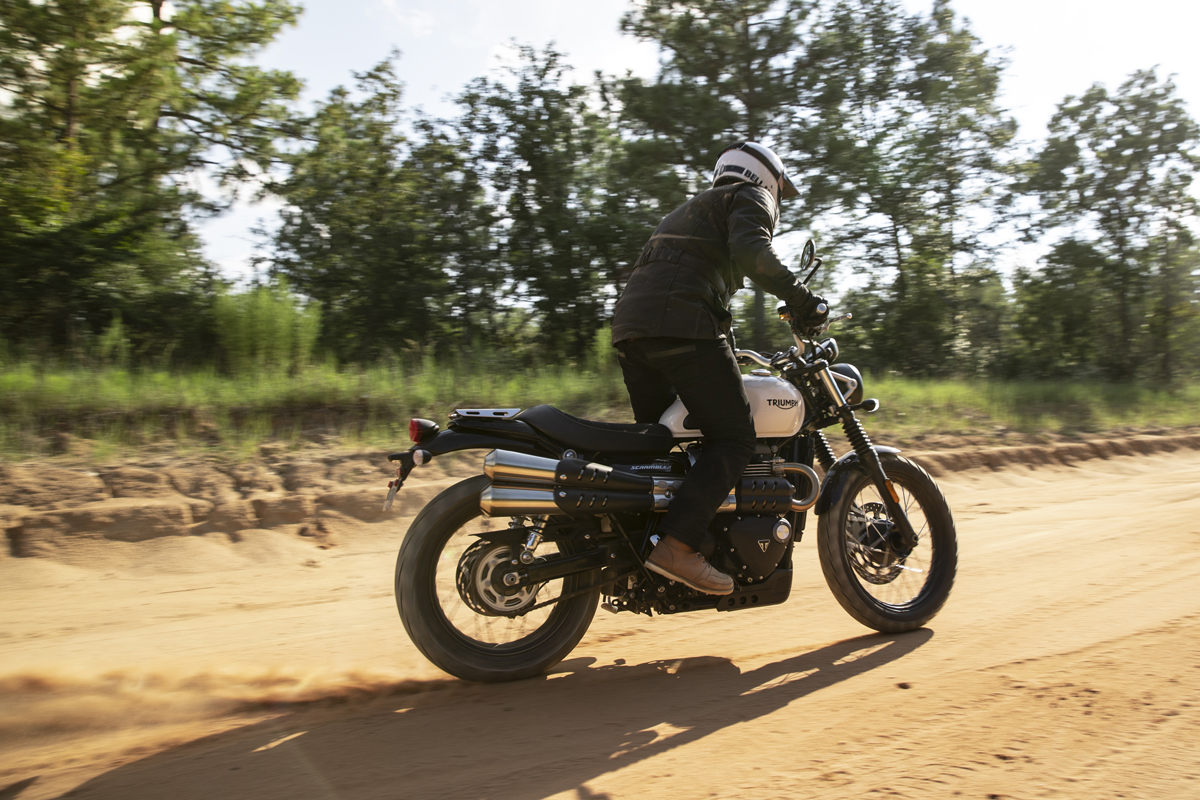 The tickets include:
3 nights' accommodation (Private rooms/Camping)
Breakfast & Dinner each day
Support Vehicle
Event Moto-Jersey
Event MiiR Camp Cup
Event dry bag
Luggage tag
Team Technician from Triumph Motorcycles
Event photos
GPX Routes (riders must provide their own navigation device)
To book your ticket, click on this link: www.bonafidemotoco.com
Triumph Pretoria
It's not only Triumph Johannesburg that is organising events for its clients. Triumph Pretoria also has two events planned for the week of 25th April.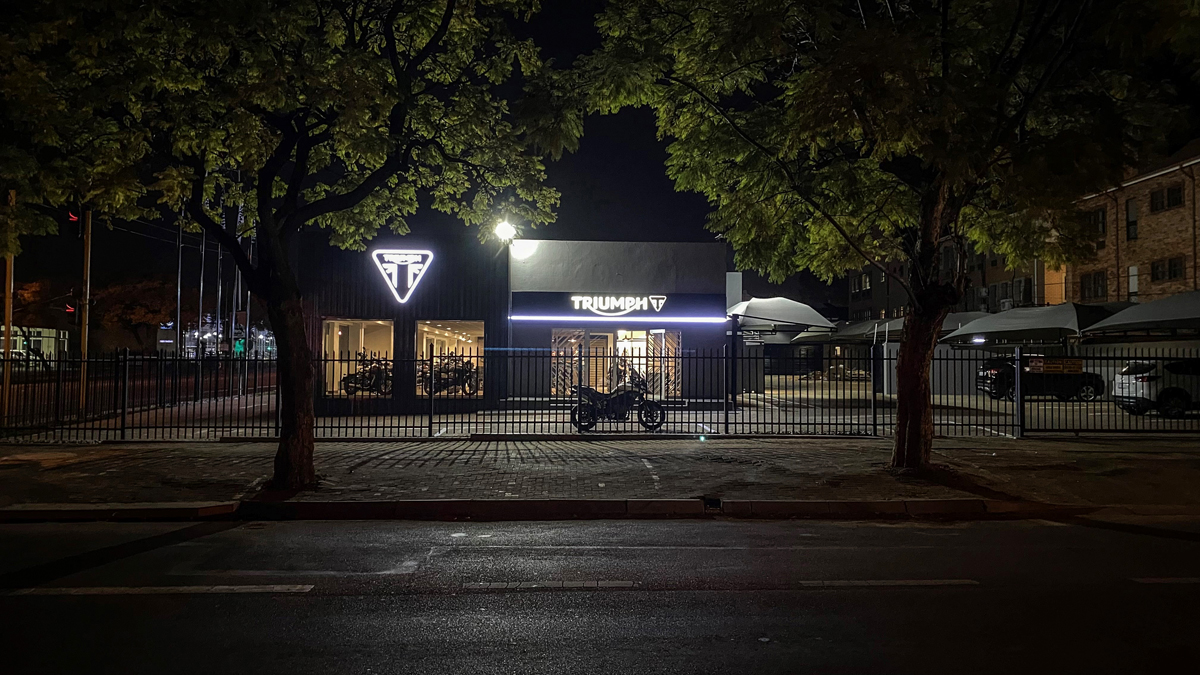 Date Night
On Tuesday 26th of April, they are running a special Date Night, that promises a great night ride and delicious food.
Meeting at Triumph Pretoria at 17h30 to depart at 18h00, the destination is Cyrildene in Johannesburg, better known as China Town. It makes a great change from Maboneng and Braamfontein and, for lovers of Chinese food, it is the place to head for.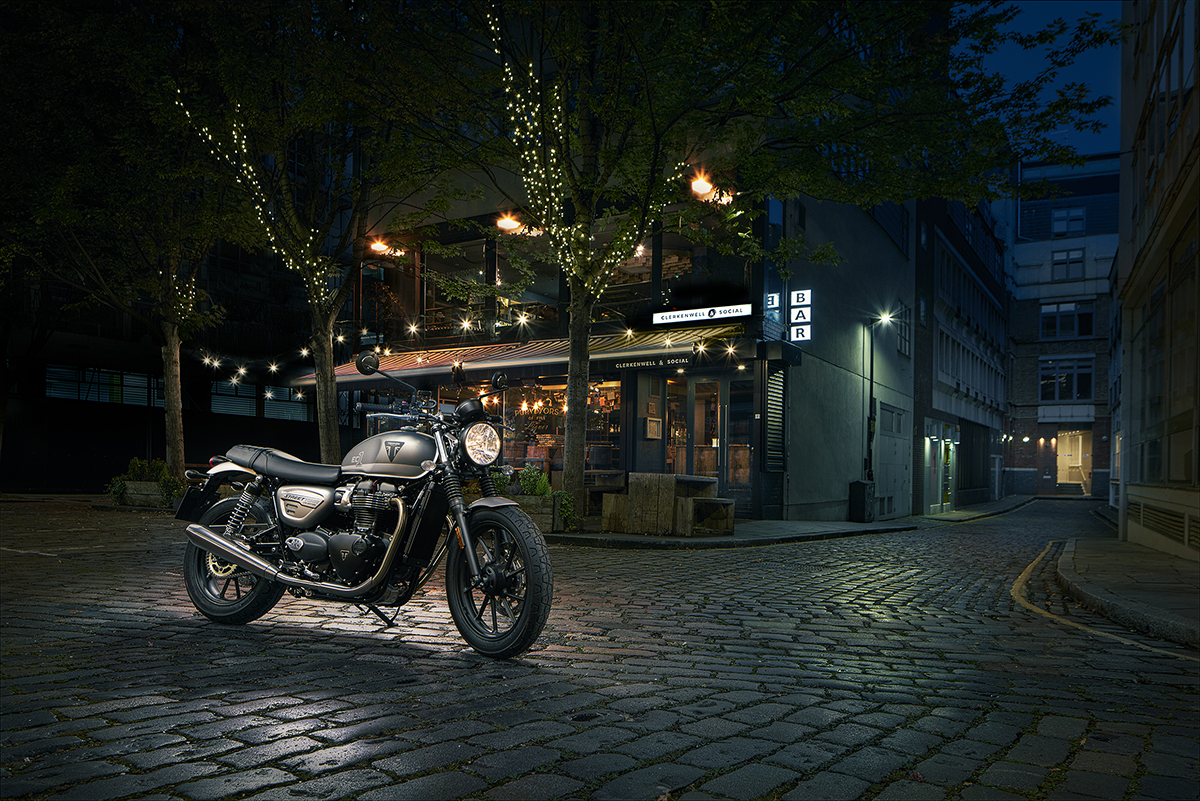 As 2022 is the Chinese year of the Tiger, the connection to Triumph is obvious and the choice of destination appropriate.
On arrival in Cyrildene, you will be dining at the traditional Chinese restaurant 'Shun De' at approximately 19h00. The cost per person is R180 and this includes a set menu (drinks not included).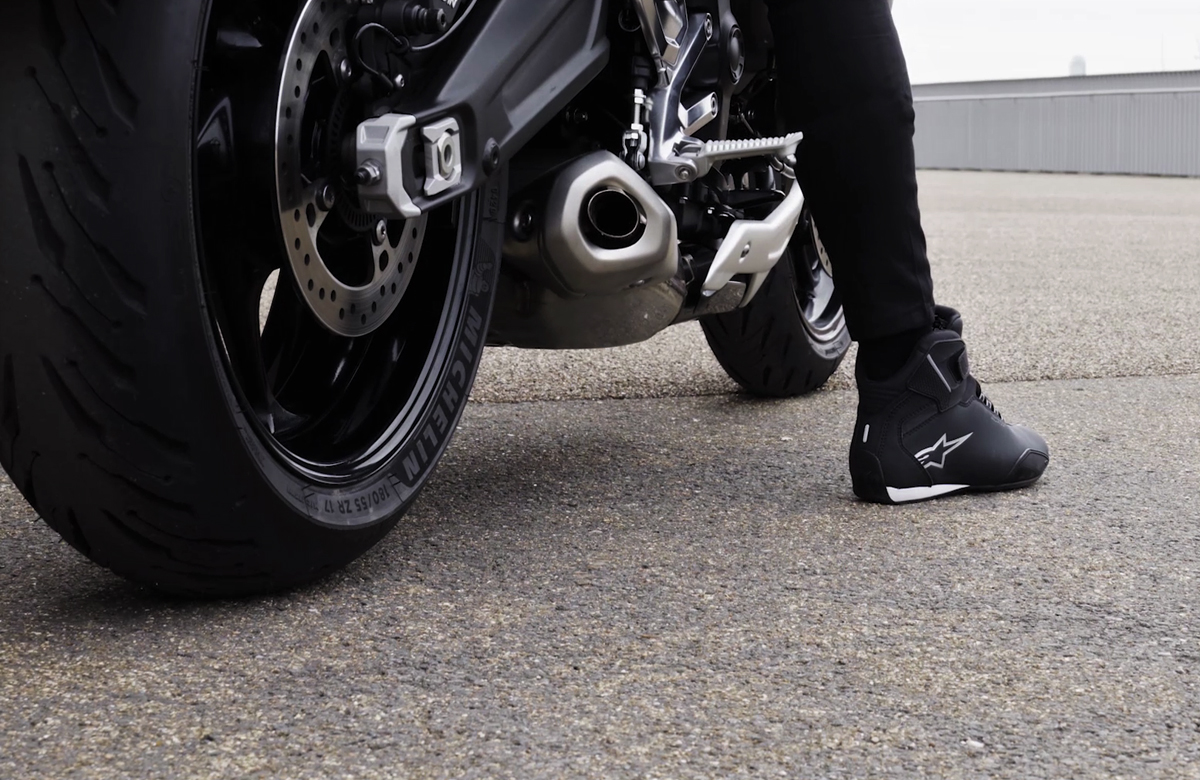 All riders and pillions are encouraged to register and pay online before the event –  www.triumphpretoria.co.za
Old Railway Line Off-Road
On the 30th of April, a very special off-road ride is planned, designed specifically for entry-level riders who want to gain a little more experience on an easy ride.
The old railway line used to carry freight but now it is the perfect trail for adventure riding. The ride takes in the route of the line and a secret destination is planned for a light breakfast.
The Pretoria team along with the guys at iRIDE Adventure have planned a great round trip covering +/- 200 kilometres of asphalt and dirt roads: a good 50/50 split. The team will be meeting at Triumph Pretoria from 07h30, rider briefing will be held at 08h00, and departure at 08h15.
The event will be limited to 20 people (including pillions). All dual-purpose and adventure motorcycle brands are welcome. Please be sure to register your attendance by selecting one ticket or two if a pillion will be joining you on the day.
For more information visit: www.triumph-motorcycles.co.za