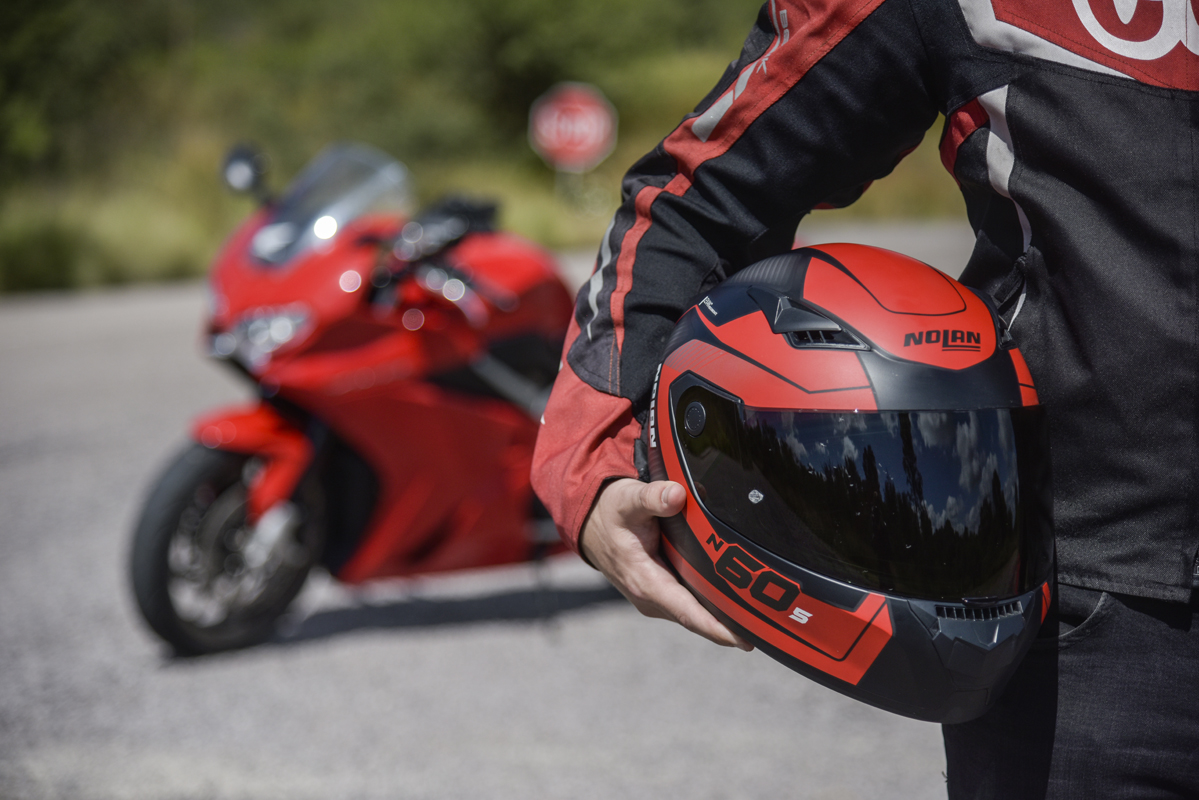 Since we rode our first pedal bike, we all knew that the importance of a helmet is its ability to protect your skull. But here's an interesting fact: motorcycle helmets were only made mandatory in the late 60s. And in some countries like England, only in 1973—the same year that Nolan appeared on the scene.
Whenever Nolan is mentioned, the first thought that comes to mind is racing. Their roots are buried deep in motorcycle racing, going back to the 70s with riders like Franco Uncini, Kork Ballington and Jon Ekerold. They were the first riders to showcase Nolan's first injection-moulded jet-type helmet, the Nolan N01. Nolan has been the go-to helmet for many modern era racers too—just ask Casey Stoner, Jorge Lorenzo, Carlos Checa, Marco Melandri, Chaz Davies and Alex Rins.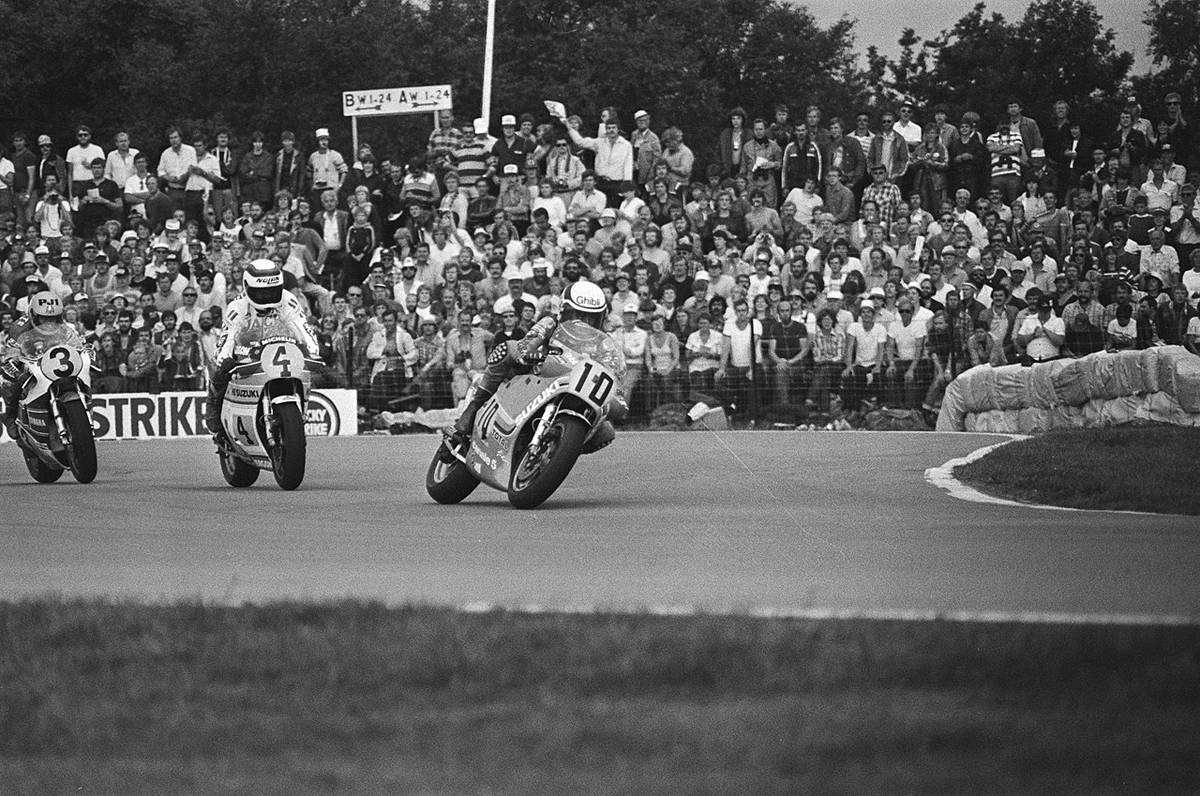 Much of Nolan's emphasis over the last 50 years has been on racing, but they've made a shift of late. All things race-inspired have moved to their sister company X-lite, leaving Nolan free to build a new identity in road, scooter, adventure and touring helmets. Nolan still does replica racing liveries on their entry-level helmets, but focuses on the high-end racing helmets through X-lite.
Let's just face it, not everyone is keen on a loud paint scheme or race livery on their helmet. And most of us that commute by bike can't justify spending silly money on a helmet that's going to take a beating daily.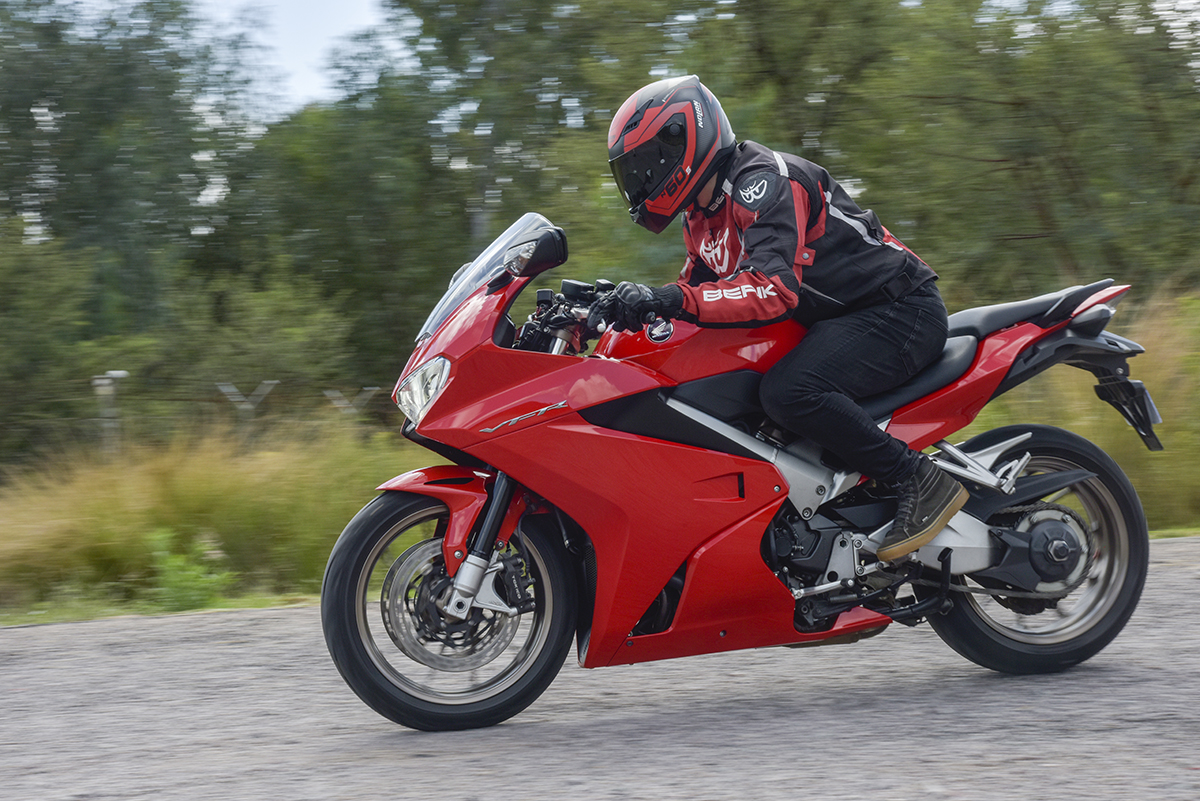 What if you could still buy a helmet from the brand of your dreams, with all the comfort and quality, at an entry-level price? Enter the Nolan N60-5.
The N60-5 is Nolan's entry point into the Nolan family; a full face polycarbonate helmet with a sporty design and just enough tech to justify your spending. If you're as picky as me when it comes to colours, have no fear: Nolan has a wide range of graphics available. Steve Theron (Sparx Distributing, importer of Nolan) hooked me up with the N60-5 in the 'Veles' scheme—a flat red and black design that suits my tastes.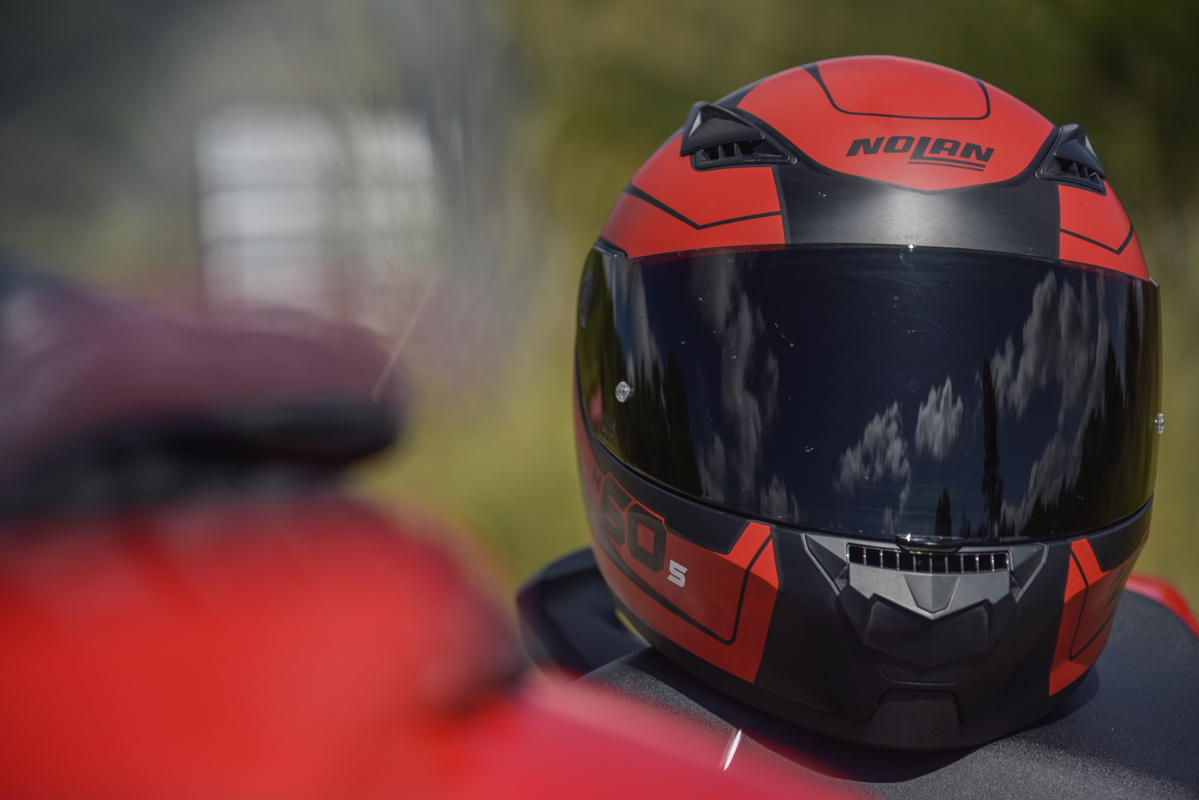 Although this Nolan is essentially a stripped-back helmet, it offers all one needs for daily riding. The N60-5 features a pinlock-ready visor, 'airboost' technology (cleverly directed air ducts), a quick release chin strap, and eyewear adaptive cheek pads. It also comes with a SHARP 4 star safety rating, a five year warranty and high-quality Italian finishing. What more do you need in a helmet?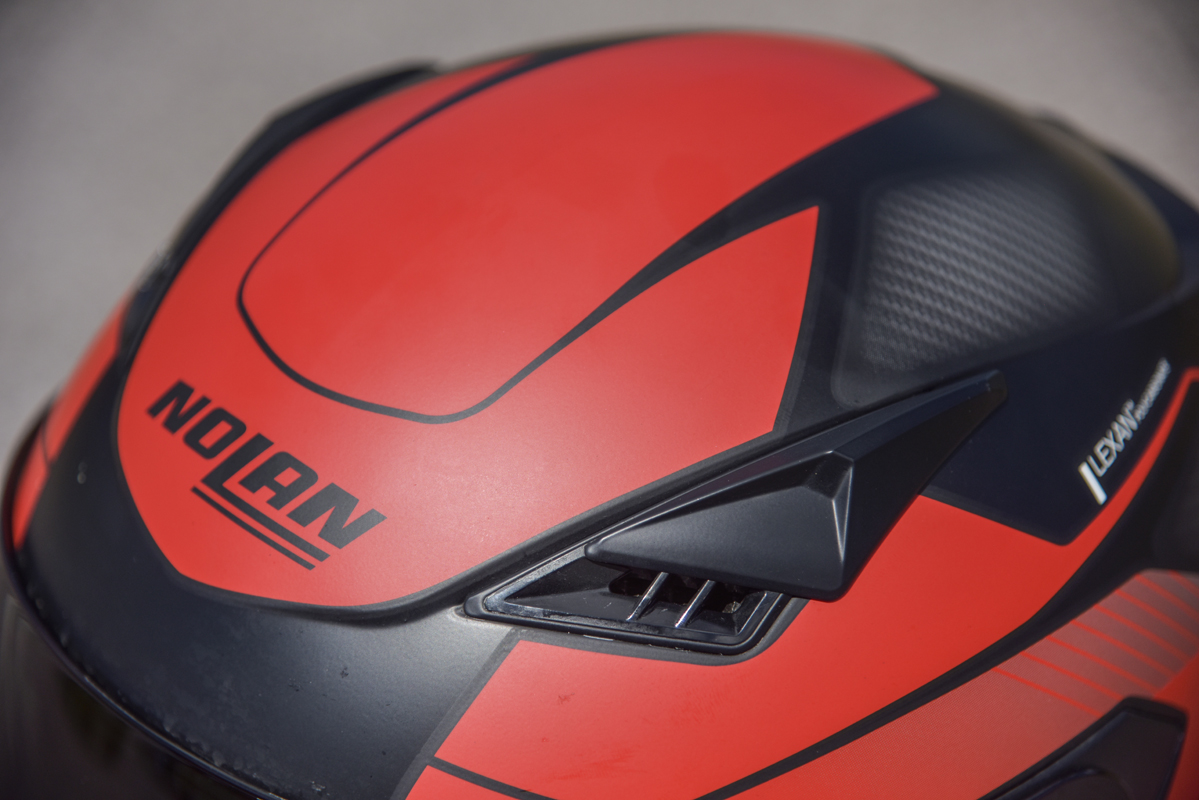 On the head and out on the road, the N60-5's good looks meet function, with its three air intakes directing just enough wind into the helmet without causing too much noise. If you need more ventilation, you can also crack the visor open on its one-fifth setting, which allows plenty of air into the helmet and stays open up until 140 km/h. Hot air escapes through two exhaust ports under the rear wing, making both slow and faster rides sweat-less.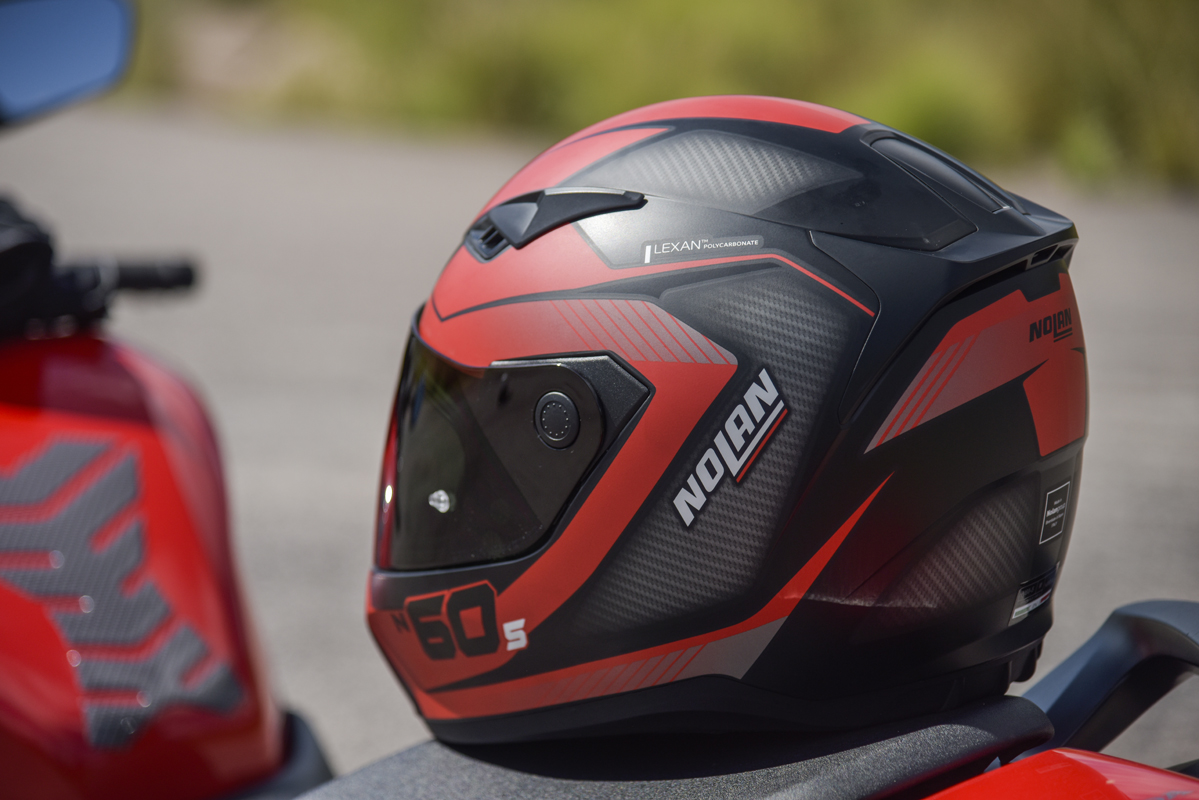 No one can beat the Italians when it comes to an interior, and the N60-5 is no exception. From soft cheek pads to perfect stitching, it just doesn't get any comfier. However, you will notice there's no inner drop-down visor, and the quick-release buckle's pull is tricky to locate. These are two things that I can tolerate, personally, as I almost religiously put tinted visors on all my helmets, and I could get used to finding the quick release latch. But I would prefer a rubber or fabric pull tab instead.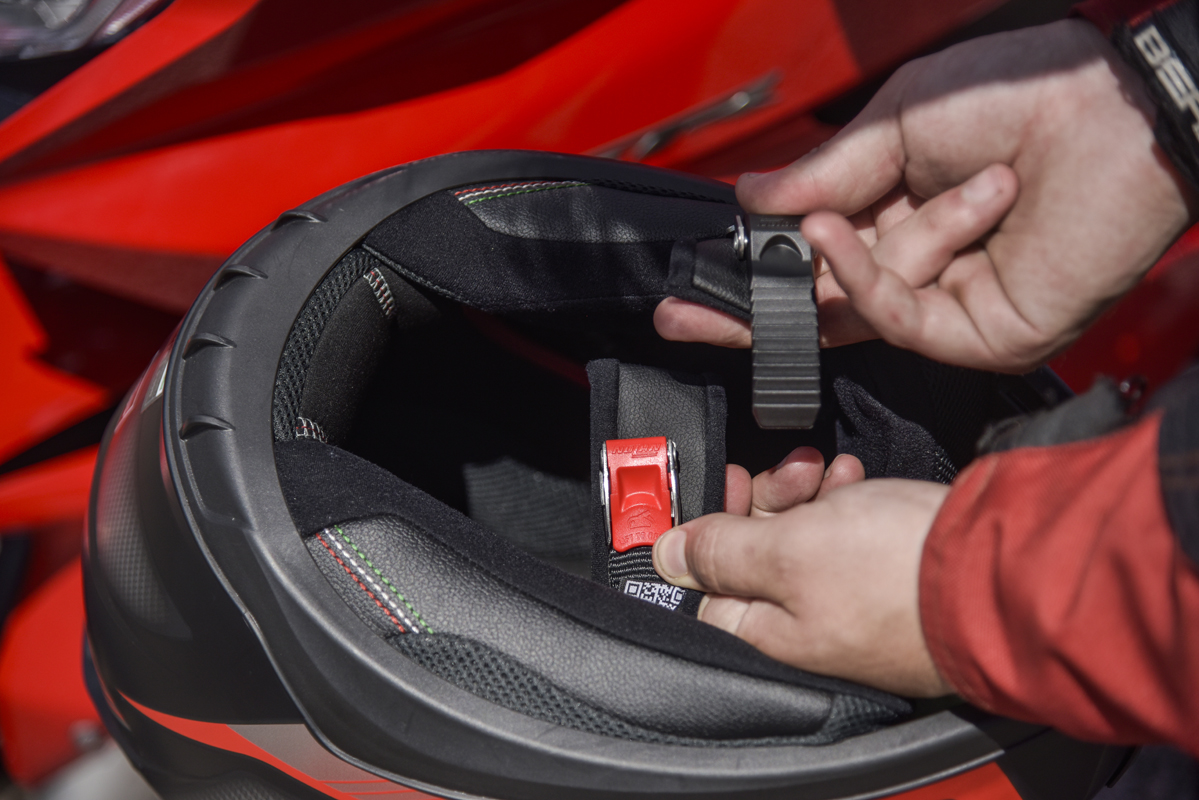 If you ride with glasses, the N60-5 has 'eyewear adaptive' cheek pads. That means there are a couple of grooves in the helmet's comfort liner, and the option to remove the inner padding for a better fit (or to chuck it in the wash). I rode with sunglasses on for the test, and they fitted well, even without removing any padding.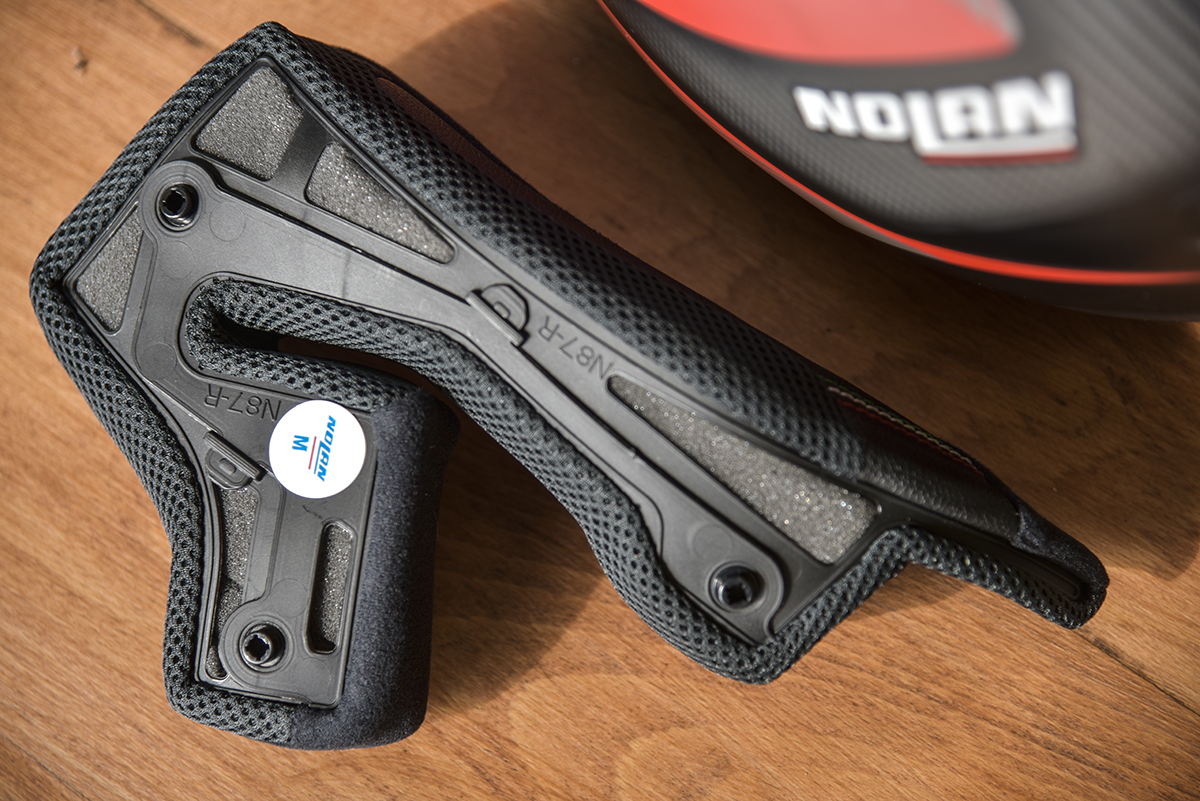 The Nolan N60-5 can get a bit noisy on the open road, as I found out on a trip to Sabie. So while you can hit the open road as a rider or passenger with the Nolan, earplugs are a must. On the plus side, the helmet's shell shape did well at speed and cut through the wind without much buffeting—not always a given with an entry-level helmet.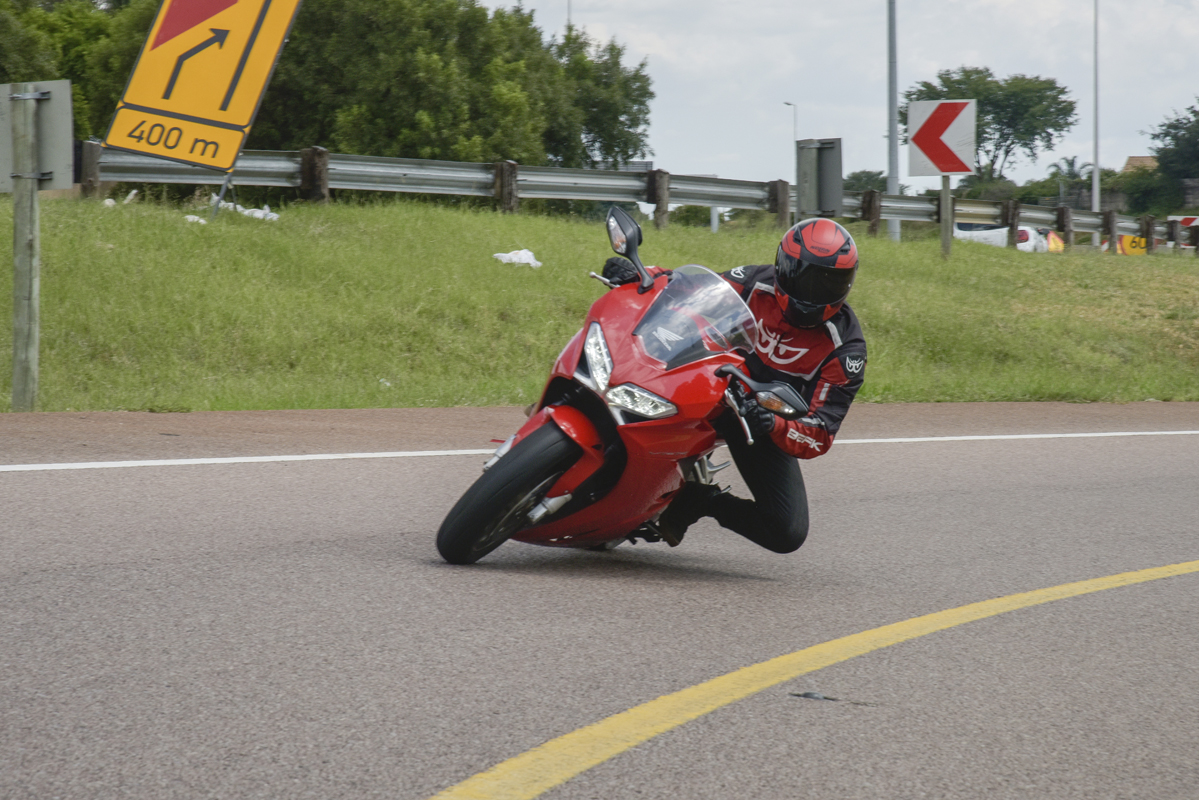 As mentioned above there's a massive selection of colours and finishes to choose from, and you'll be quite surprised at what your money gets you. The plain-coloured N60-5s start off at R2,700, the matt colours retail for R3,500 and the race replicas will set you back around R4,000. At this price point, I think Nolan has slid into the very competitive segment of entry-level helmets with the pot of gold at the end of the rainbow.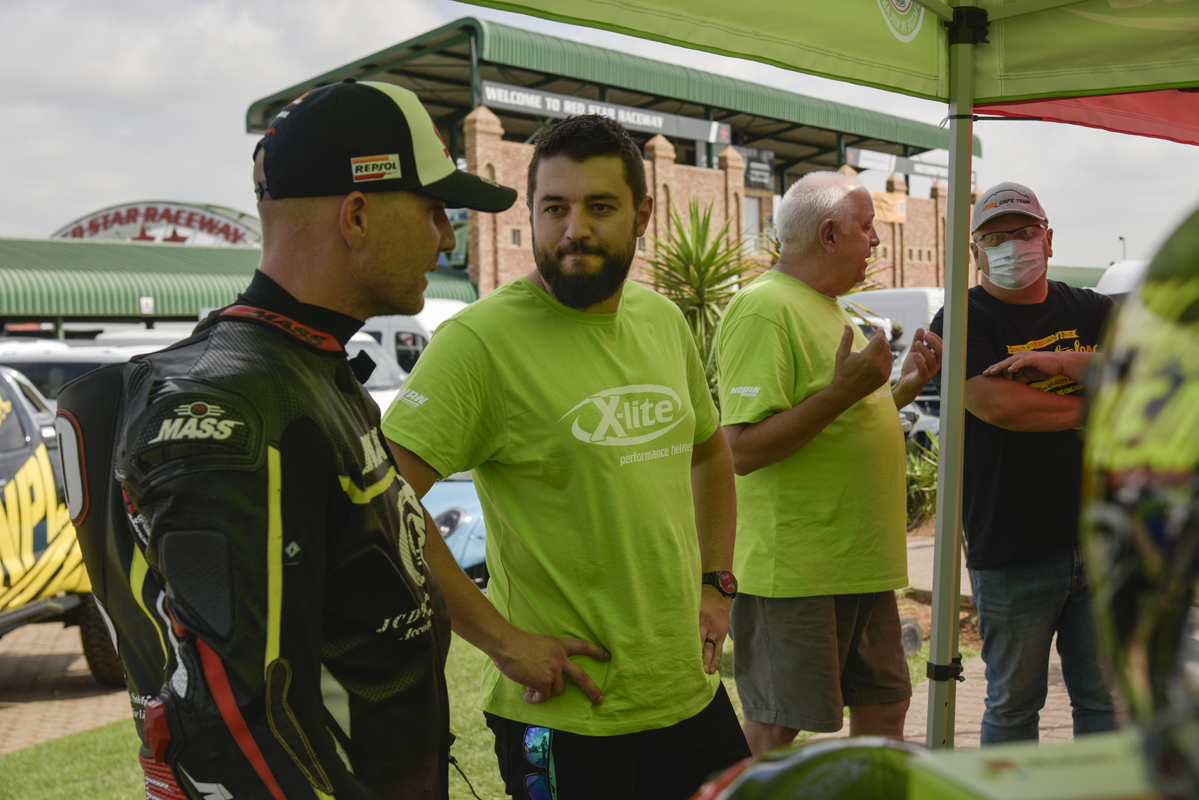 After spending a few months of everyday riding with Nolan's N60-5, I can honestly say it's a great option for riders looking for a budget road or pillion helmet. Fully Italian-made, and typical of the high quality we expect from Nolan, I like all the features they've packed into what is essentially a stripped-back helmet. If you're after a low-priced do-it-all full face helmet from a respected brand, then the Nolan N60-5 may well be the ideal lid.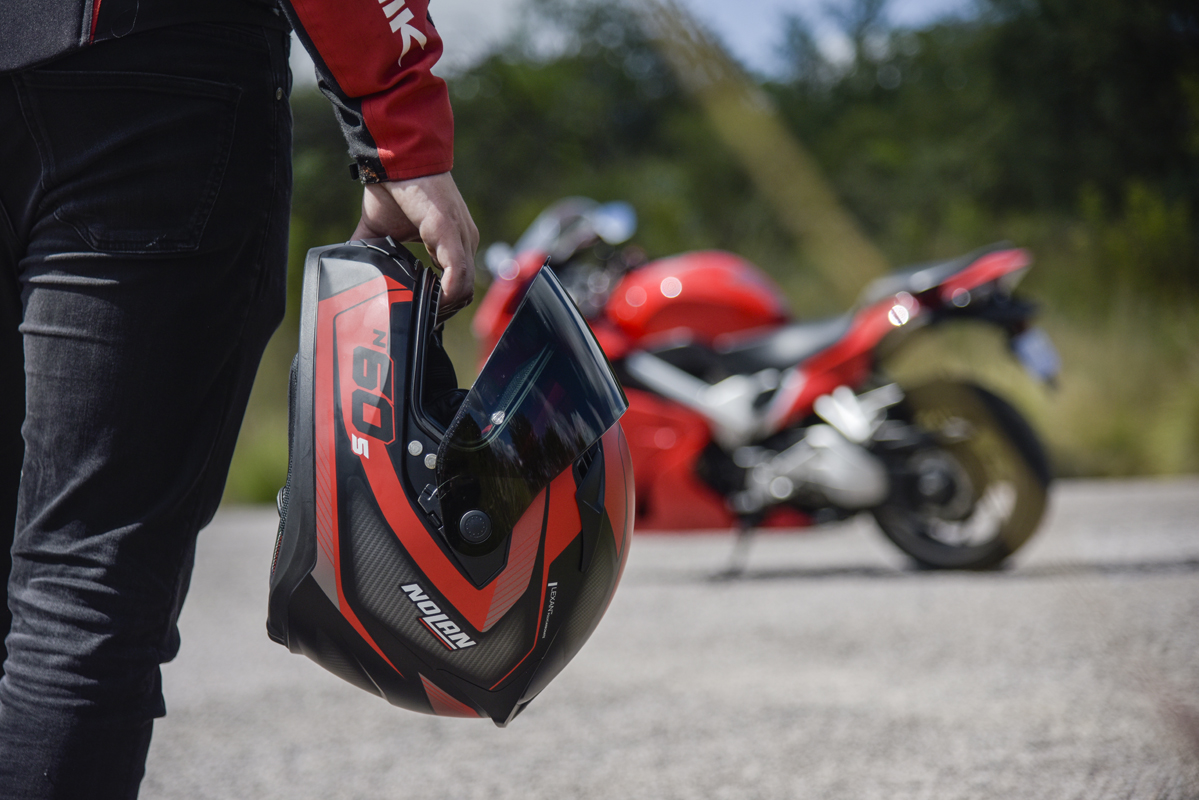 For more information on Nolan Helmets contact Steve Theron at – [email protected]