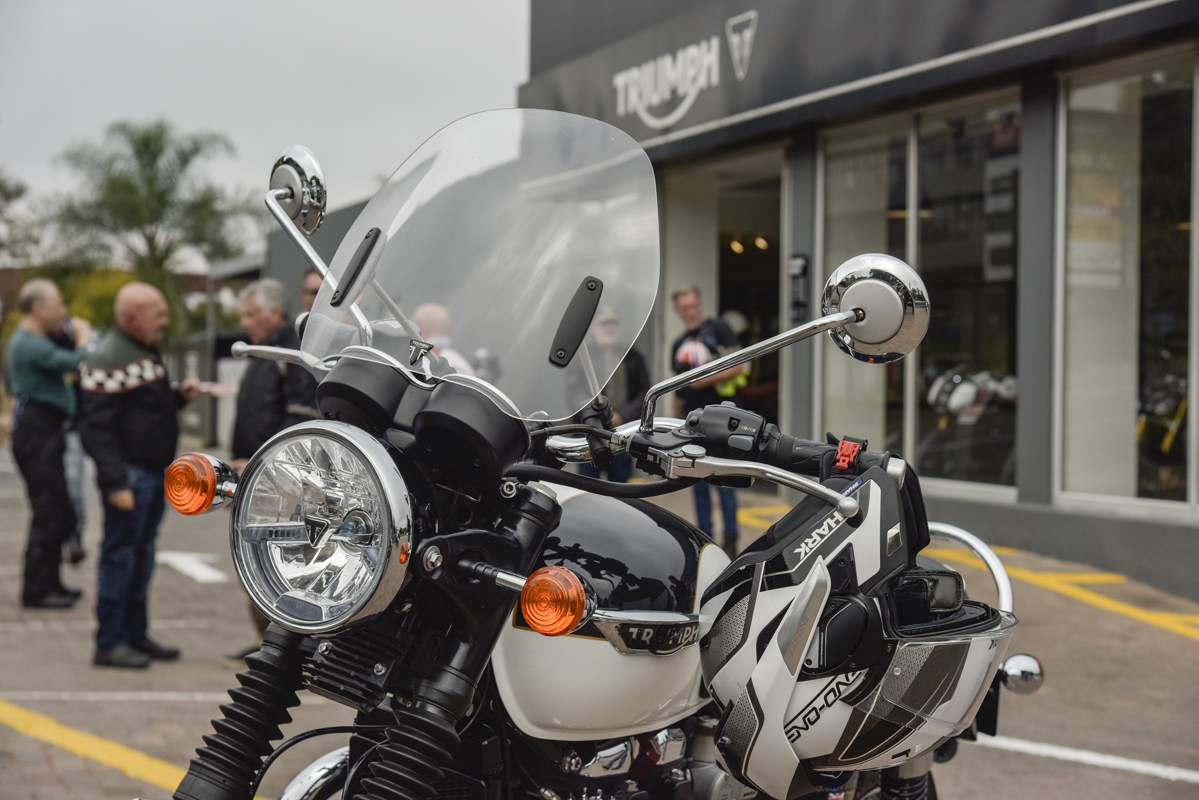 We as motorcyclists can make any excuse to go for a ride, but sometimes the mates are busy and riding on your own doesn't fit the bill. This is where a lifestyle brand like Triumph comes into the picture. Triumph motorcycles South Africa take pride in more than just selling you a sweet ride, the relationship goes way beyond that with the same passion and drive being put into creating events to make owning a Triumph motorcycle a complete experience.
With sweet Google at our fingertips and a recent visit to Triumph South Africa's events section on their website, we found a weekend ride we could join. The Triumph Johannesburg Breakfast Run…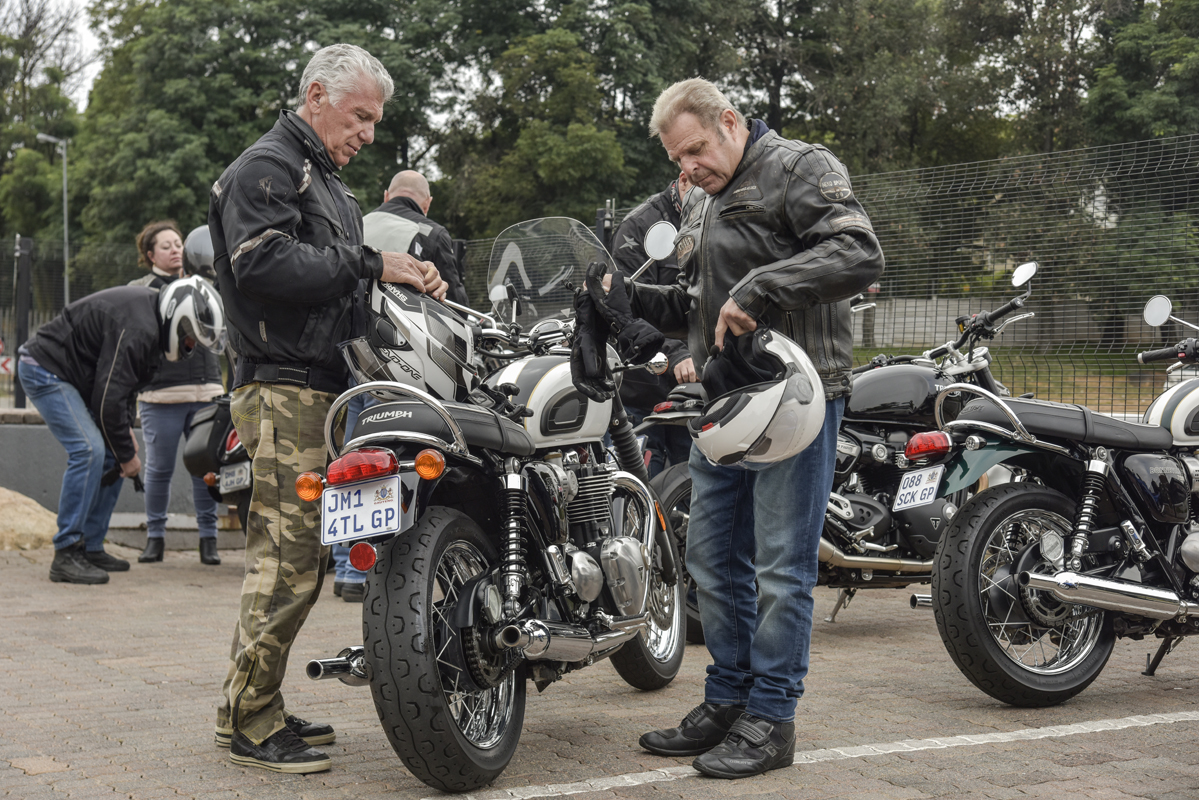 We all suited up early this past Sunday for an 08:30 a.m. departure from Triumph Johannesburg. Warm cups of coffee, a mixture of 30 odd rumbling Bonneville twins and inline-three cylinders, a host of smiles and good old bike talk were all in the air before hitting the road.
A quick riders briefing was given by Bruce Allen and on the road, we were, following the Triumph crew out to the Cradle of Humankind—one of the best areas for riding in Gauteng. After a scenic 120 km ride on some stunning B-roads, we found ourselves at Molitva, a traditional Mediterranean restaurant, perfectly positioned in the Cradle of Humankind for breakfast.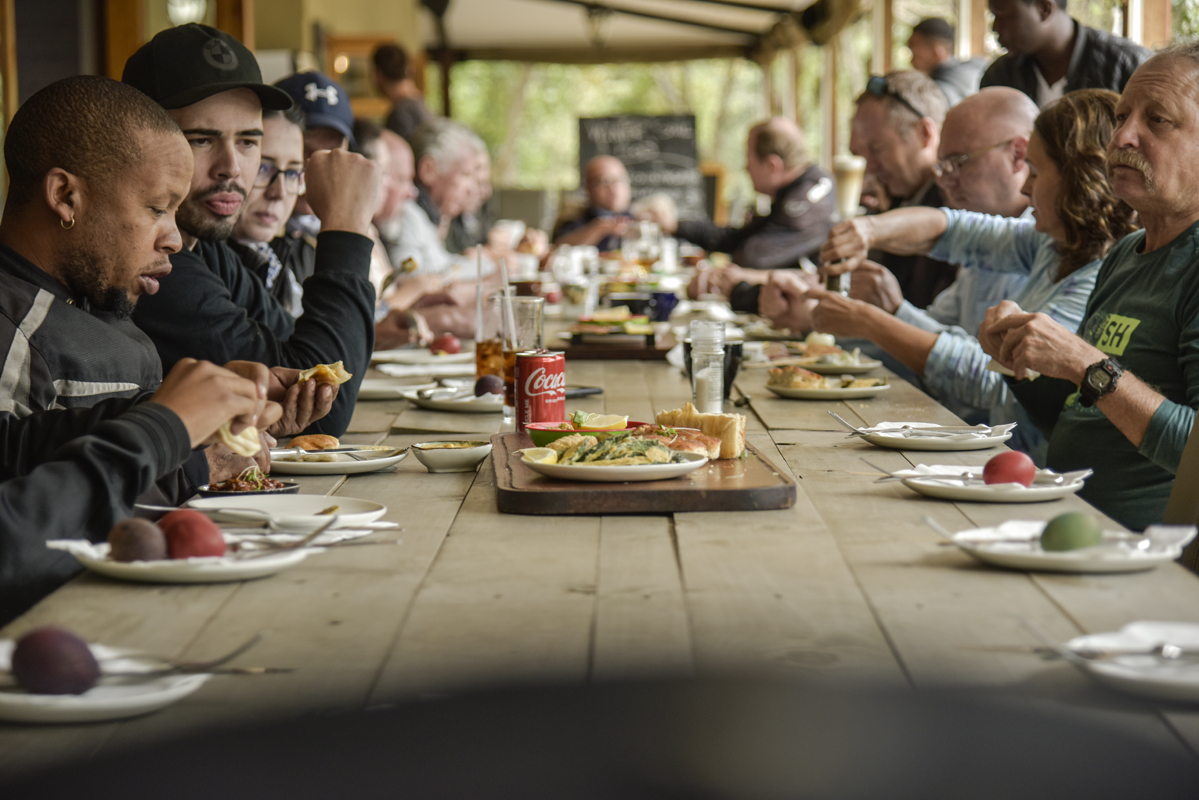 It's days like these when you're surrounded by beautiful views, good food and like-minded motorcyclists that you really appreciate riding and life as a whole. We at ZA Bikers are really impressed to see brands like Triumph that focus on bringing customers into the brand and building long-lasting relationships.
If you're wondering what to do on a weekend and want to find a group of riders that don't judge how or what you ride, give Triumph South Africa's events section a look and we'll see you at the next one.