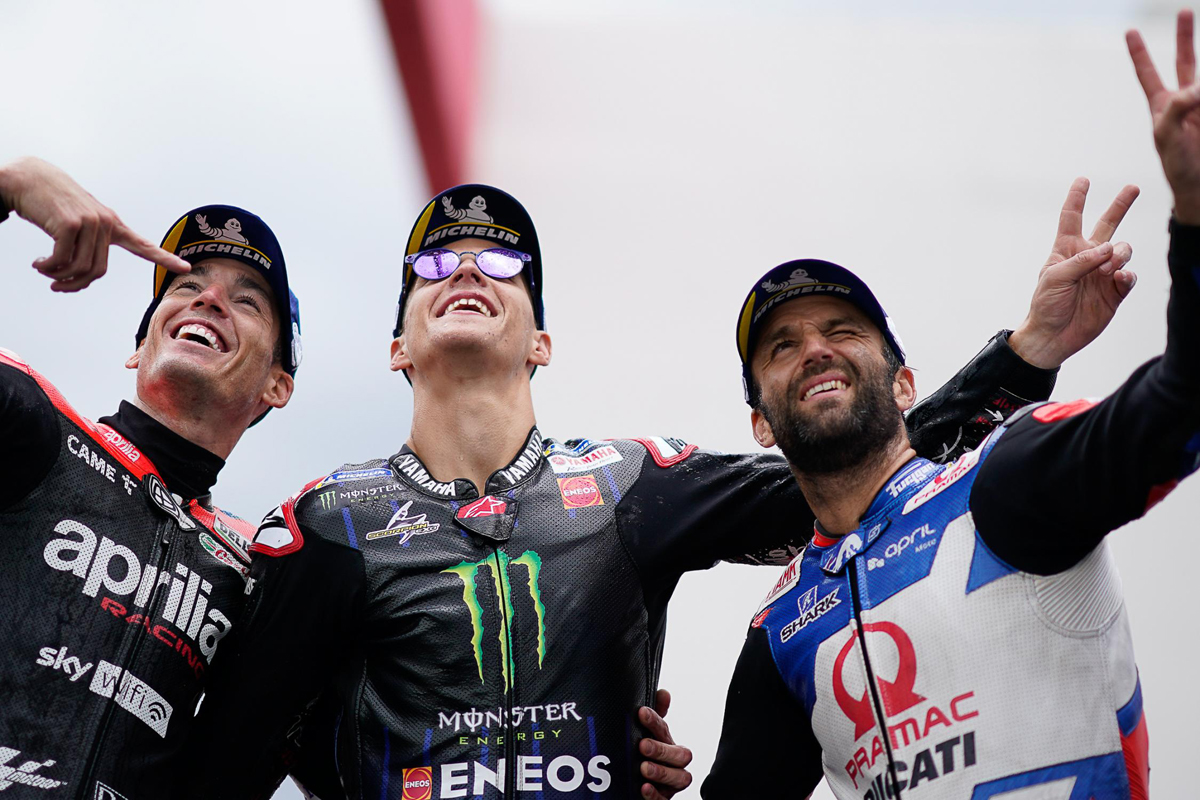 As I believe I might have mentioned already this season, the only thing that is predictable is the unpredictability. Just four races into the season and we were writing off the Japanese challenge as all washed up, Yamaha more than the others. And yet, here we are after the fifth race not only with a Japanese manufacturer winning, but Yamaha being that manufacturer. And it wasn't a victory; it was a whitewash, a demolition job that was as devastating as the previous races had been disastrous.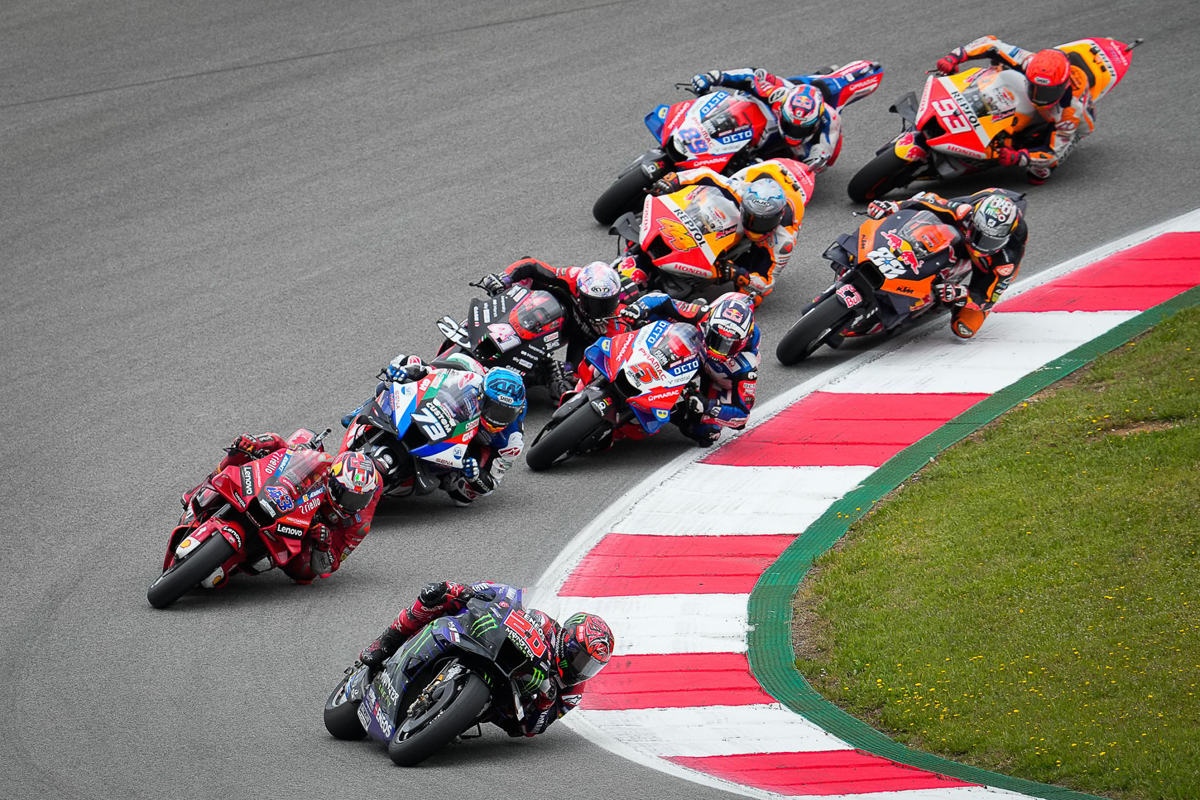 It wasn't all Yamaha, either. Joan Mir converted second place on the grid to lead into the first corner and continued to race at the sharp end until skittled out late in the race by an over-ambitious Jack Miller heading into turn one. At the other end of the grid, Alex Rins might have had a dreadful qualifying, starting 19th but his progress through the field in the opening laps was nothing short of sensational. By the end of lap one, he had made up 10 places! What were the other riders doing or maybe the question should be, what did Rins have for breakfast? He ended the race a miraculous fifth. Without Quartararo's domination at the front, this would have been the ride of the day.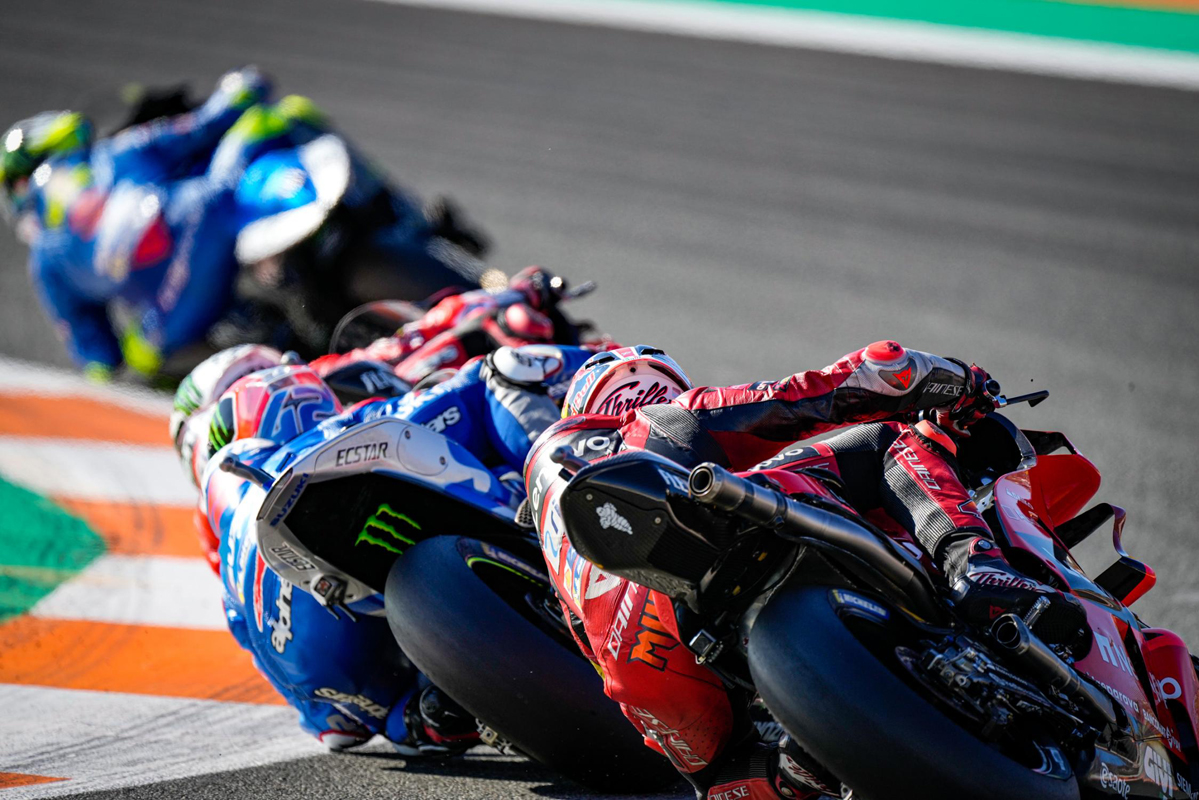 But Quartararo was there and finished the race a ridiculous 5.5 seconds ahead of Zarco. Espargaro brought the Aprilia home third, helped by Miller and Mir exiting stage left.
It was a strange race for the Ducatis. Miller was on for a podium finish until the crash, while Zarco delivered on his qualifying promise. Bagnaia had had a bruising start to the weekend with two major crashes which forced him to start from the back of the grid but, in a race mirroring that of Rins, pulled it back to finish eighth. Jorge Martin crashed out and championship leader – heading into this round – Bastianini also crashed out. So did Di Giannantonio on the second Gresini Ducati.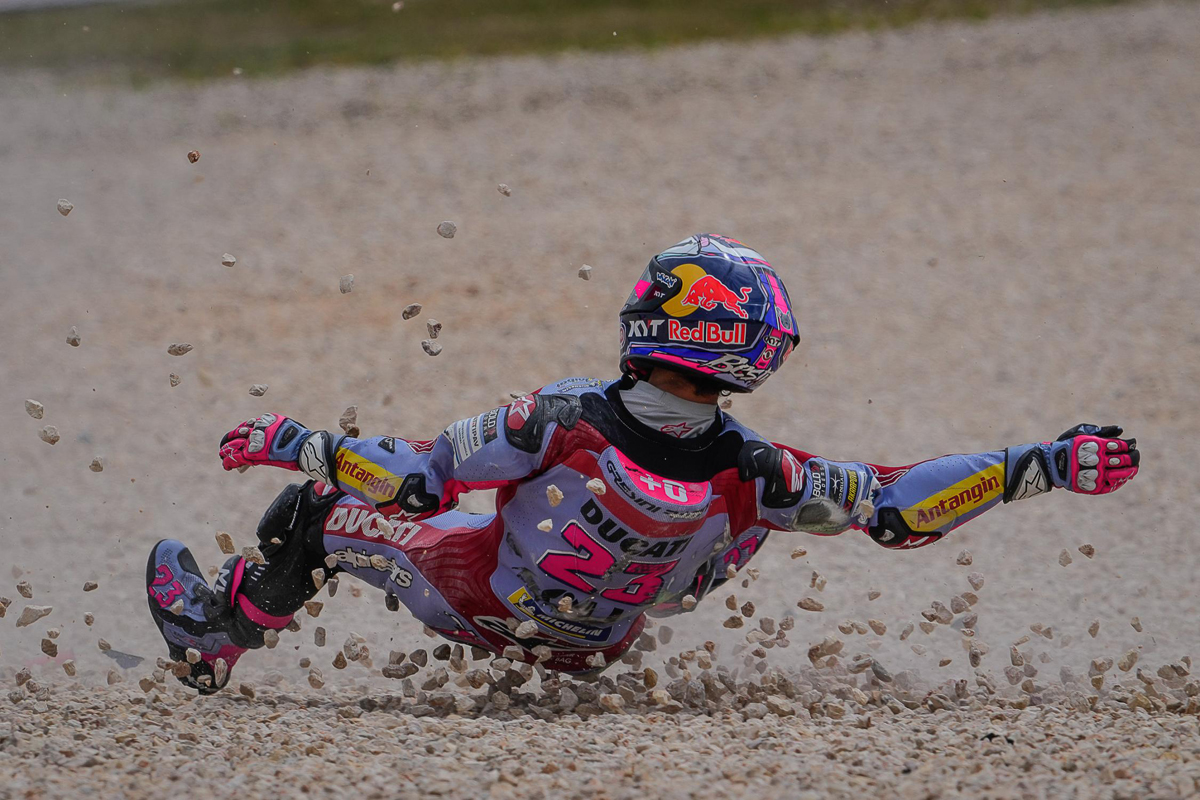 So much for safety in numbers for Ducati, with four out of the eight machines failing to finish. The only solace is that none of them retired through mechanical gremlins, just rider gremlins. But, well, a gremlin is a gremlin.
But what to make of Quartararo? Seemingly with one foot out of the door from Yamaha after the first four rounds, this was a demonstration of how to go from zero to hero in one fell swoop. So much so that Quartararo now has a joint lead of the championship with Alex Rins! But from which hat did Yamaha pull that performance out of?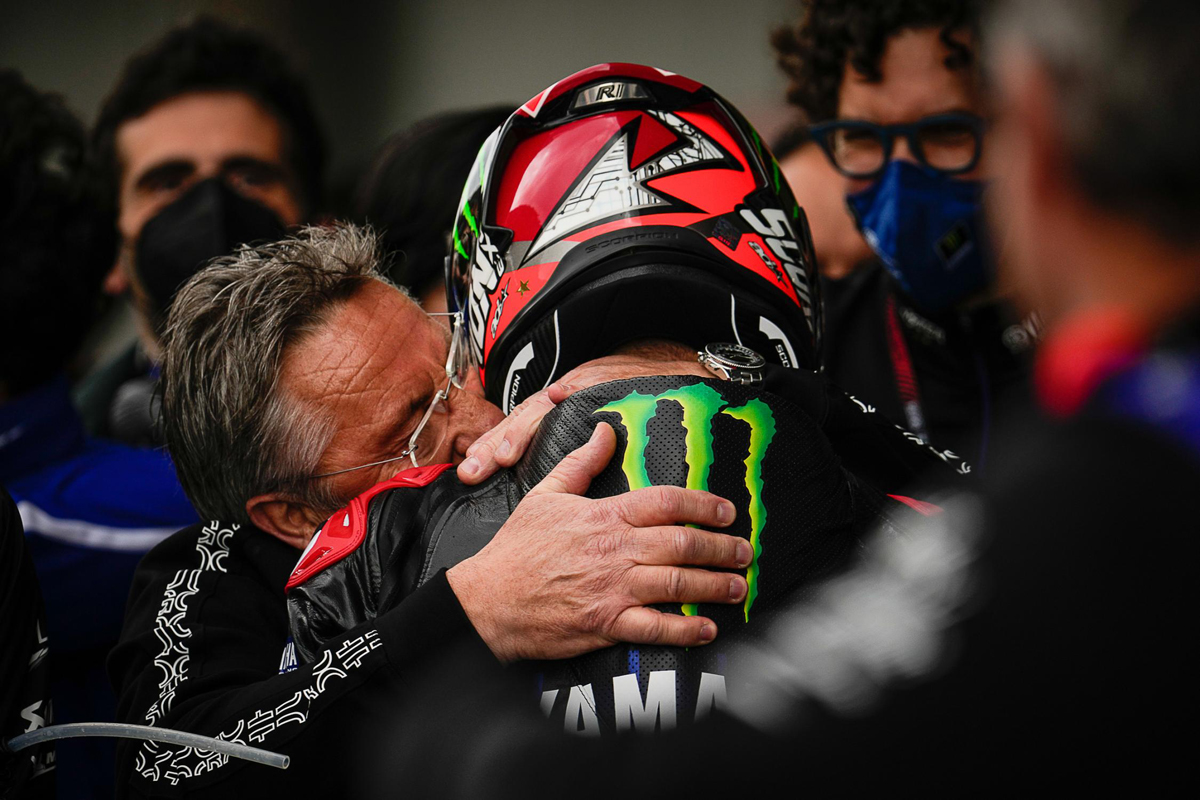 Truth be told, Quartararo didn't pull the victory from the Yamaha but from within himself and it is that ability that sets the champions apart from the also-rans; that ability to keep on fighting, keep on racking up the points and concentrate only on the things that you can have influence over and forget the things that are out of your control.
Remarkably, this was Quartararo's first victory since Silverstone last August and followed a ninth, eighth and seventh in three of the four rounds of 2022, not to mention a second in rain-lashed Indonesia, where the results were certainly skewed by the conditions.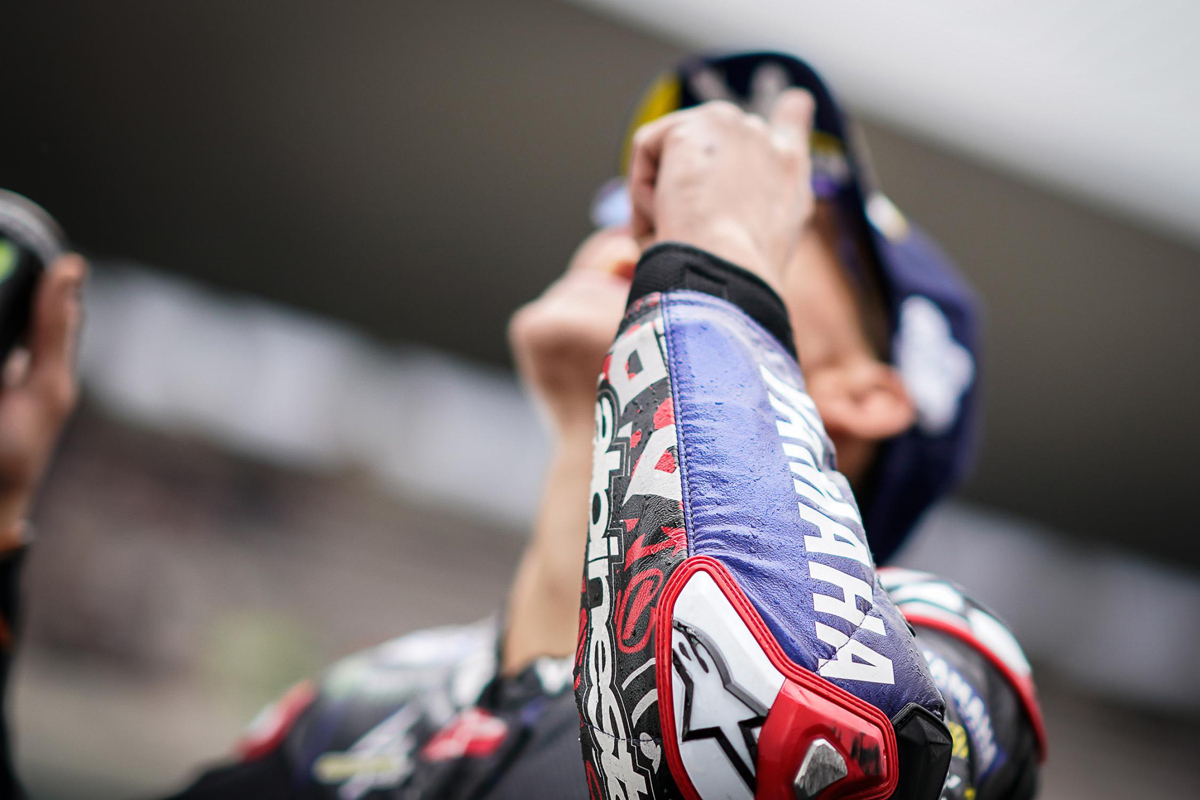 What has been impressive about Quartararo in 2022 is his demeanour. As reigning world champion, he would have been forgiven for getting a bit miffed and having a choice word or two to say about his team. But he didn't. He kept his own counsel and his head down and concentrated on finding whatever positives he could with his 2022 Yamaha M1. The team knew that the opening rounds were at circuits that wouldn't necessarily suit the M1 and bided their time, waiting for just such a result as we got on Sunday.
"As soon as I was second at the third corner, I knew I was going to win," he said. Quartararo and the Yamaha are famously almost unbeatable if they can get to the front and ride how they want to ride. Hasn't it often been the case with Yamaha, Valentino Rossi aside? Wasn't that Jorge Lorenzo's M.O.? If the Yamaha can use its cornering without being hampered by faster-on-the-straight Ducatis, then it's a bike that's hard to beat.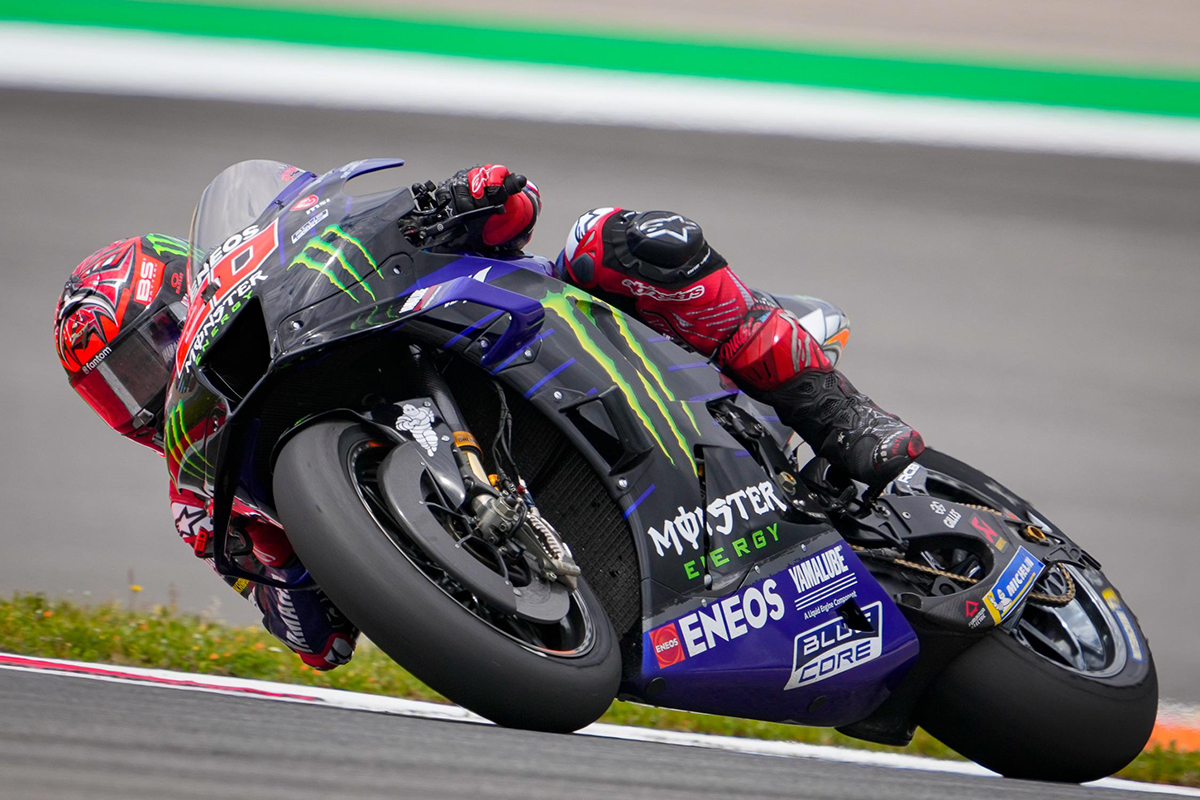 "Qatar was tough, because last year we won there and this year we finished ninth and then we finished seventh in Austin, where last year we were second. When you win the championship you want to fight again for the championship, so those results were tough to accept.
"Before the race in Austin, it was tough to know that you won't fight for victory. I started the race and said, look, whatever the position I'll give my 100% and this is what I did and finished seventh. I knew I was riding well and I've always said I will fight all the time, whether it's for P1, P5 or P10. In 2019 and 2020, when I was going down [through the order] I really went down. Last year and this, when I go down I always try to fight back for P7, P8 or P9, like it's for the podium. This is the massive change I made."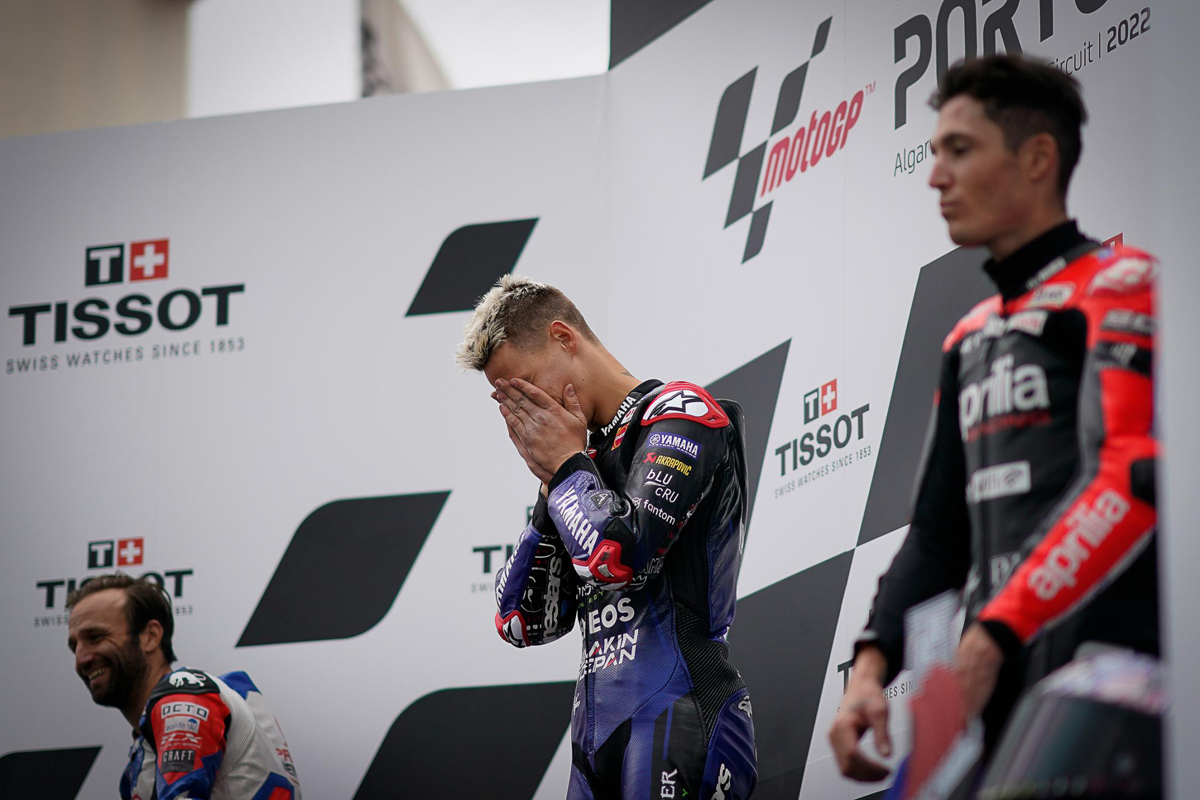 Two factors helped Quartararo in Portimao. The first was a good qualifying position, enabling him to avoid getting mired down in the middle of the pack. The second was the Portimao layout, with plenty of fast, sweeping corners which suit the Yamaha. That long downhill right-hander leading onto the pit straight allowed the Yamaha to play to its strength of good corner speed and negate the lack of top speed on the pit straight. Compare that to Austin where the pit straight is preceded by a first gear, sharp left, which does not play into the Yamaha's hands at all. The Yamaha still lacks top speed, let's not forget, so the ability to carry more speed onto any straight than its rivals will be to its advantage.
It wasn't all happy in the Yamaha camp. The next Yamaha finisher was Andrea Dovizioso down in 11th, 29 seconds back which equates to more than a second a lap slower. Morbidelli continues to underwhelm and finished in 13th, 33 seconds back and Darryn Binder was the last Yamaha in 17th.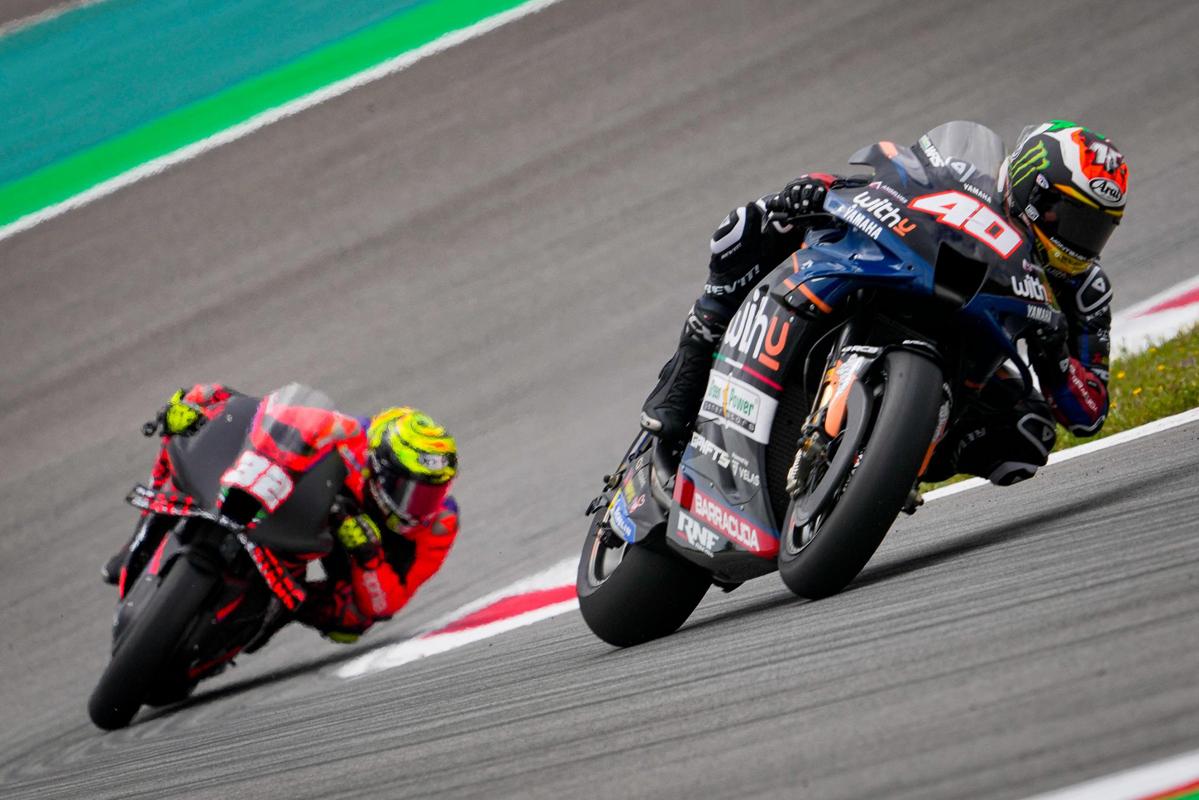 All this makes it imperative that Yamaha keeps hold of Quartararo into 2023, even though the chequebooks are being flashed in his face from every other manufacturer. He is the catch of the moment and Yamaha will need to pull up its socks in the top speed stakes if they are to have any chance of retaining his services in 2023 and beyond. Of all the riders, Quartararo seems to be the least loyal in terms of for whom he rides and will go wherever he feels the best chance of success is. Right now, however, that looks to be Yamaha although it would be a mistake to take one race and predict the rest of the season. You can bet that, after the beginning of 2022, no-one at Yamaha is counting their chickens just because they won one race.
Next time out, the circus travels to Spain and the Jerez circuit which has a similar set of sweeping corners to Portimao so could again be a happy hunting ground for Quartararo. But there are other circuits on the calendar which could see Yamaha struggling, especially those with tight corners that don't play into the Yamaha's fast corner speed trump card. If he qualifies in the middle of the pack, Quartararo will suffer with his lack of power out of corners and on the straights, not to mention the front tyre overheating problems the Yamaha suffers from when running behind other riders.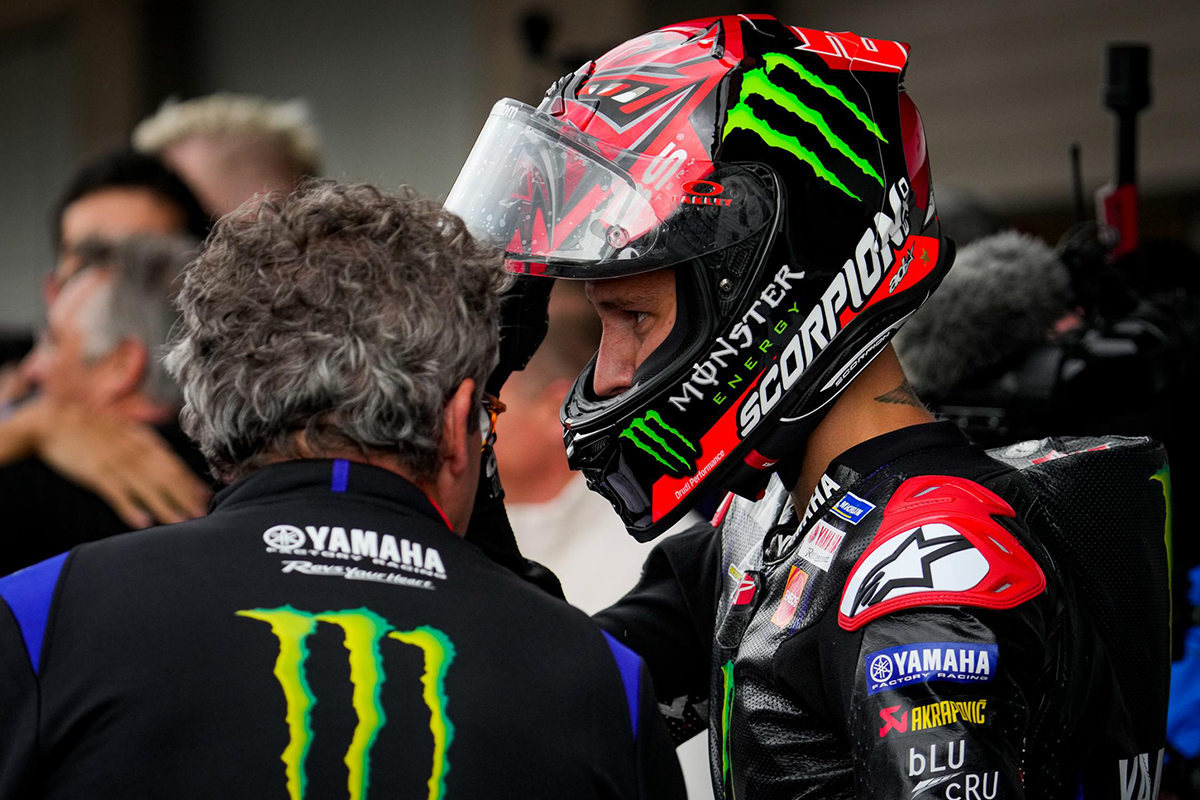 "It's true that when we have to make v-shaped corners, we are lost because we can't use our corner speed," he said. "As soon as we get overtaken, we are lost. The bike works well but as soon as we are with other riders, we aren't in good shape. But I will never give up."
The other revelation of Portimao was Alex Rins. Had he not destroyed his front tyre with so many blitzkrieg overtaking manoeuvres, he might well have fought for the podium. This year we are seeing a whole new Rins. In 2021 he seemed completely out of sorts, crashing more often than he finished. After finishing third in the championship in 2020, he only managed to finish 13th in 2021. This year so far, he has a second, a third, a fourth, a fifth and a seventh. Talk about mercurial!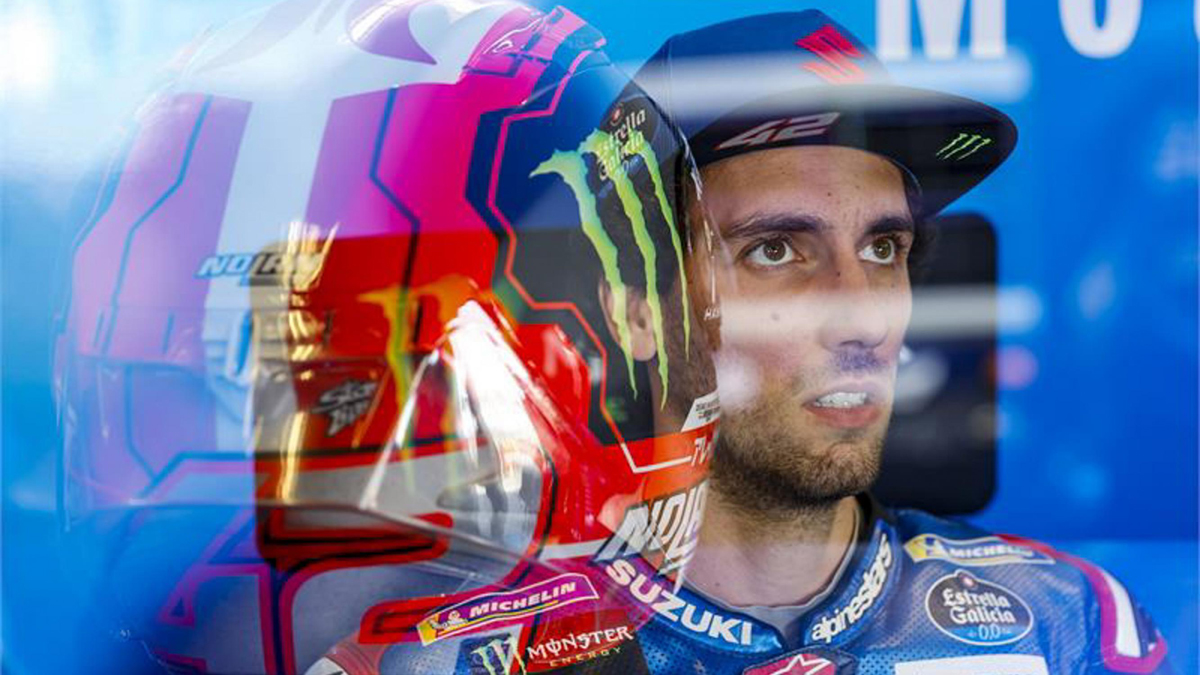 "What's good is my faith, my strength to be there," he said. "Not many people around me were believing in me but I was believing.
"This year I have more control over myself. At the end of last year, I was really in the shit. We did a good job during the winter with my trainer and my mental coach."
What has also helped has to be the Suzuki's newfound straight-line speed to go with its sweet-handling chassis. It's no good being fast in the corners if your advantage is squandered by being slow on the straights. More speed enables you to take fewer risks in the corners to keep hold of your advantage.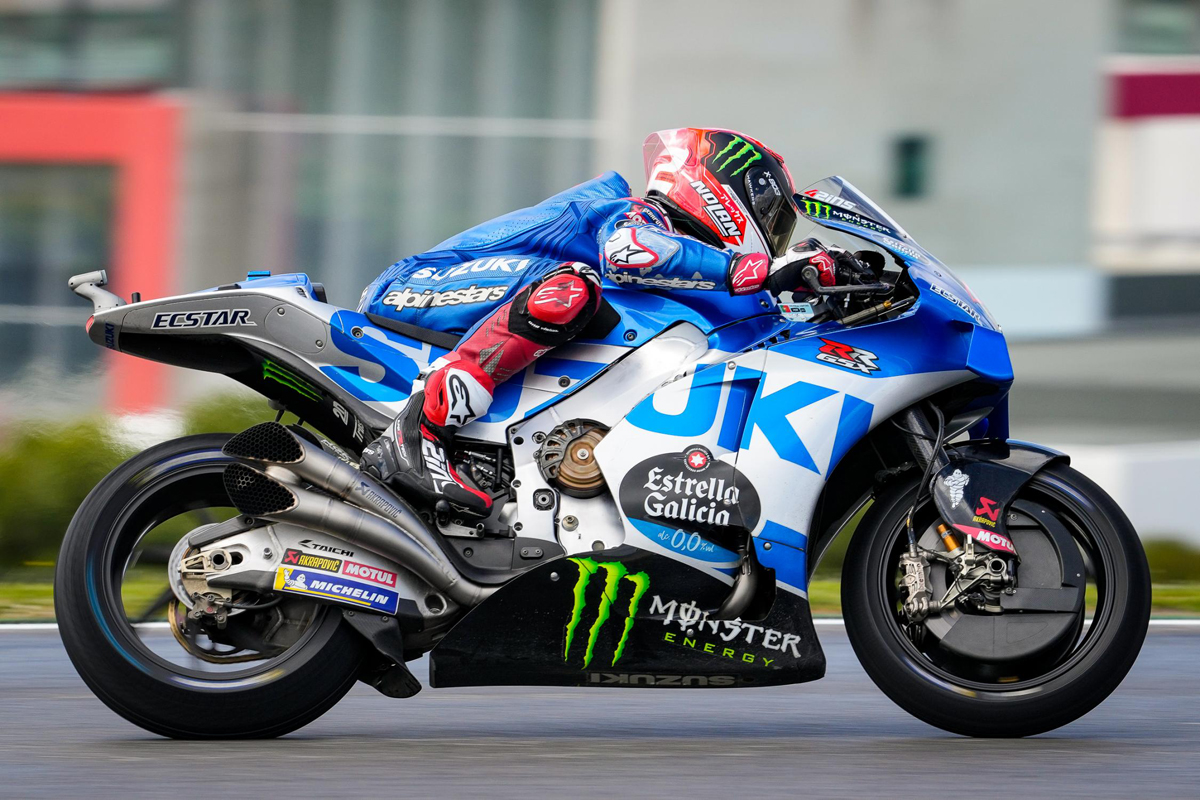 "Thanks to the evolution of the engine, we are able to ride and feel the bike a bit more. Before we were losing a lot on the straights and recovering time on the brakes and with corner speed," Rins said.
Passing ten riders on the first lap is just incredible, so deep is the talent even at the back of the grid. If Rins' performance – and that of teammate Mir – was helped by the increased power output of the inline-four Suzuki engine, some of the increase in straight-line speed is down to the less draggy aerodynamic wings Suzuki uses at the front. Less drag means better top speed but it also equates to less downforce which means more wheelies accelerating out of corners, which means more electronics chiming in to keep the front wheel down which harms acceleration!
That's the sort of conundrum that keeps engineers awake at night!