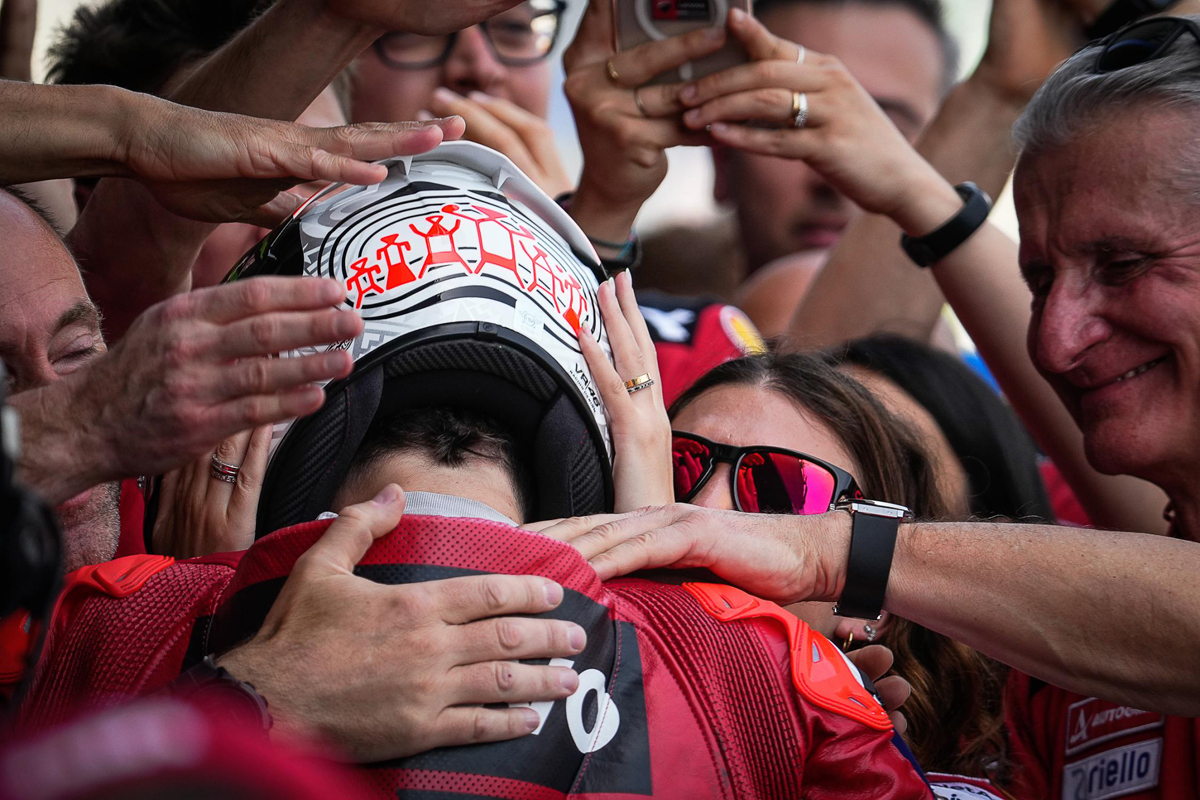 Mat Oxley, writing in Motorsport magazine, came up with the following statistic: within the top seven runners in the Jerez MotoGP race, there were only four overtaking manoeuvres between lap two and lap 25 – the last lap of the race. If it hadn't been for Marc Marquez, there wouldn't have been any at all! First, he got past Miller. Then he ran wide at the last turn and let Espargaro, who at that point muscled his way past Miller, to overtake into third. Then Marquez once again got past Miller. That was your lot.
Now, it's not necessarily time to start panicking just yet – the other races so far this year have produced plenty of overtaking from top to tail of the field but it is a reality that increasing reliance on aerodynamic aids is harming MotoGP just as it has Formula one for so many years.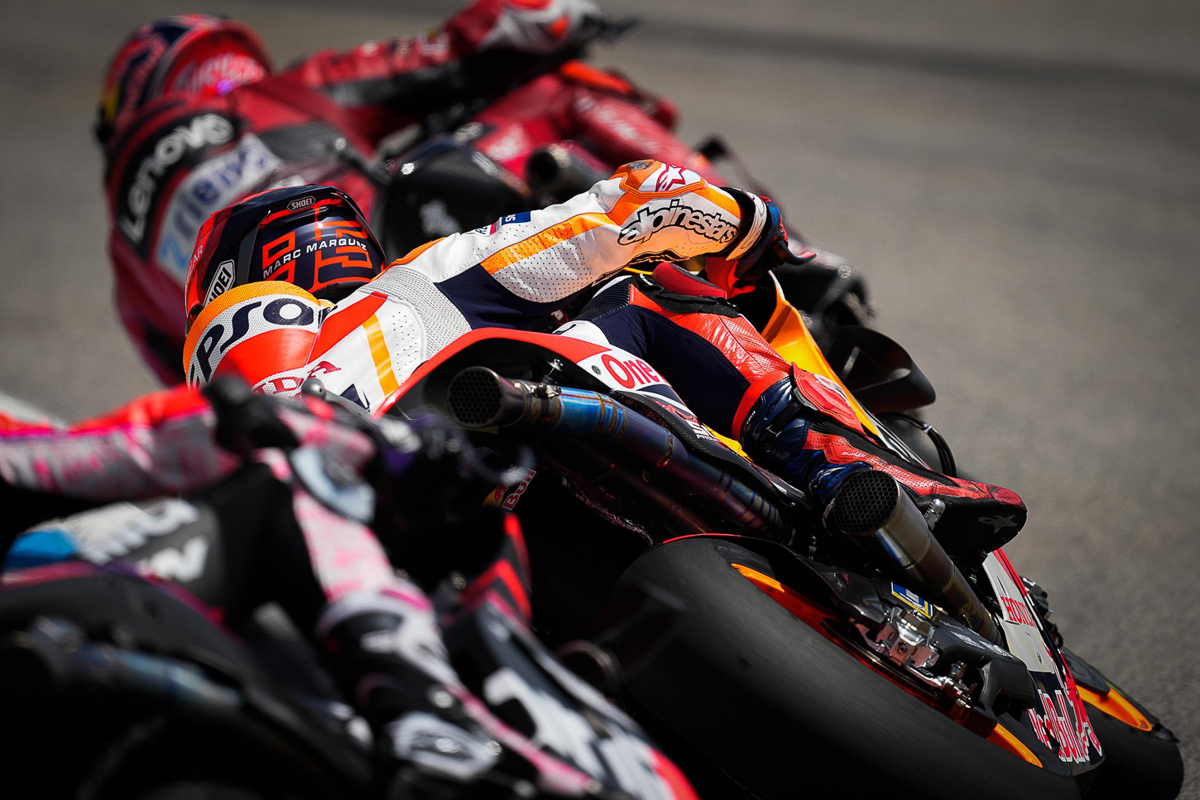 Jerez wasn't a particularly boring race – the tension produced by Bagnaia holding off Quartararo for the whole race, plus the battle for third between Miller, Marquez and Espargaro A. kept things interesting. But if on-track action is one of the reasons you watch MotoGP, then you would have been sorely disappointed.
In the past decade or so, MotoGP rights holder Dorna has done a brilliant job of levelling up the playing field, reducing the deficit from the top teams to the bottom teams and making racing closer than ever before with the introduction of spec-ECUs, one tyre-for-all and engine design limitations. So far, so good. But the reality is that the new reliance on aerodynamic downforce is making a mockery of Dorna's progress. It's because we've had such close racing and brilliant on-track battles, with places being swapped dozens of times per race, that we are noticing that things are sliding back into a procession.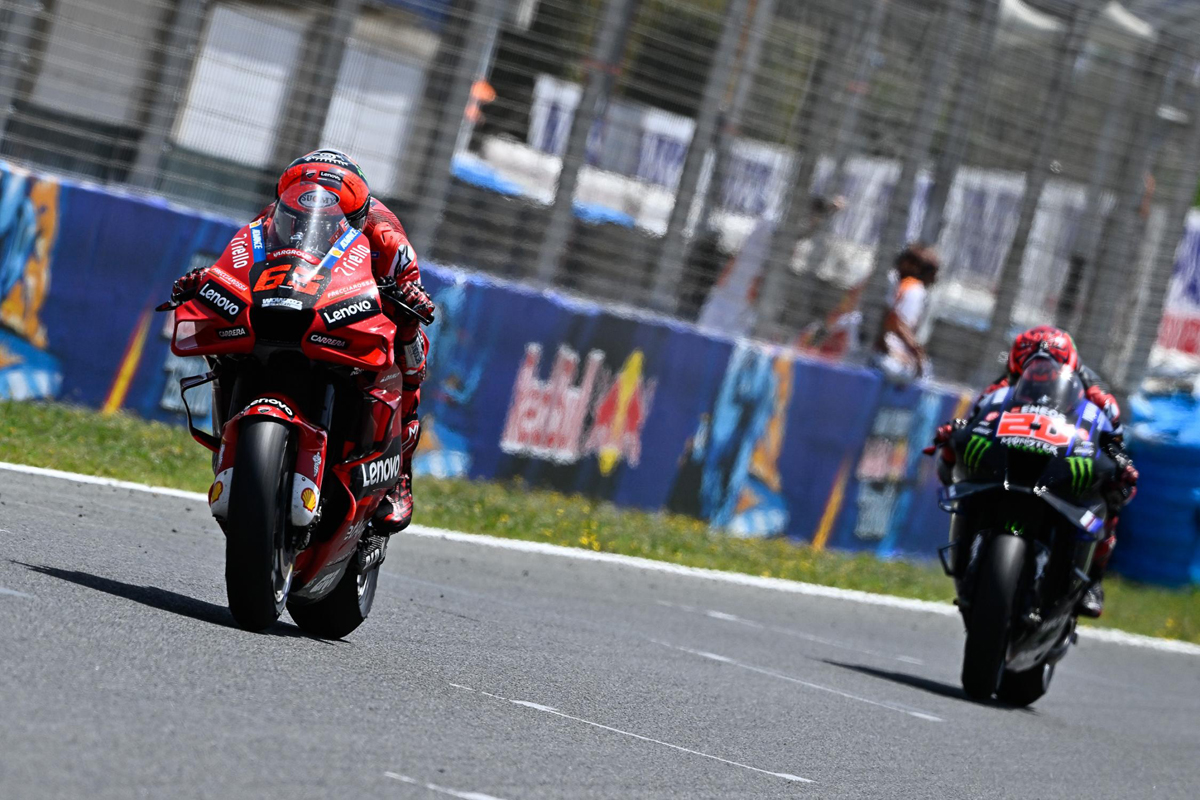 "It's even more difficult to overtake now in MotoGP with the aerodynamics, the rear devices and all these things," said Marc Marquez. "Normally, in the race, you take the position and you stay there."
It feels like we're going back to the late 2010s, when the likes of Casey Stoner bemoaned advanced traction control and other electronics, which meant that any monkey could ride a MotoGP machine and rider input meant less and less and the races, by and large, were boring.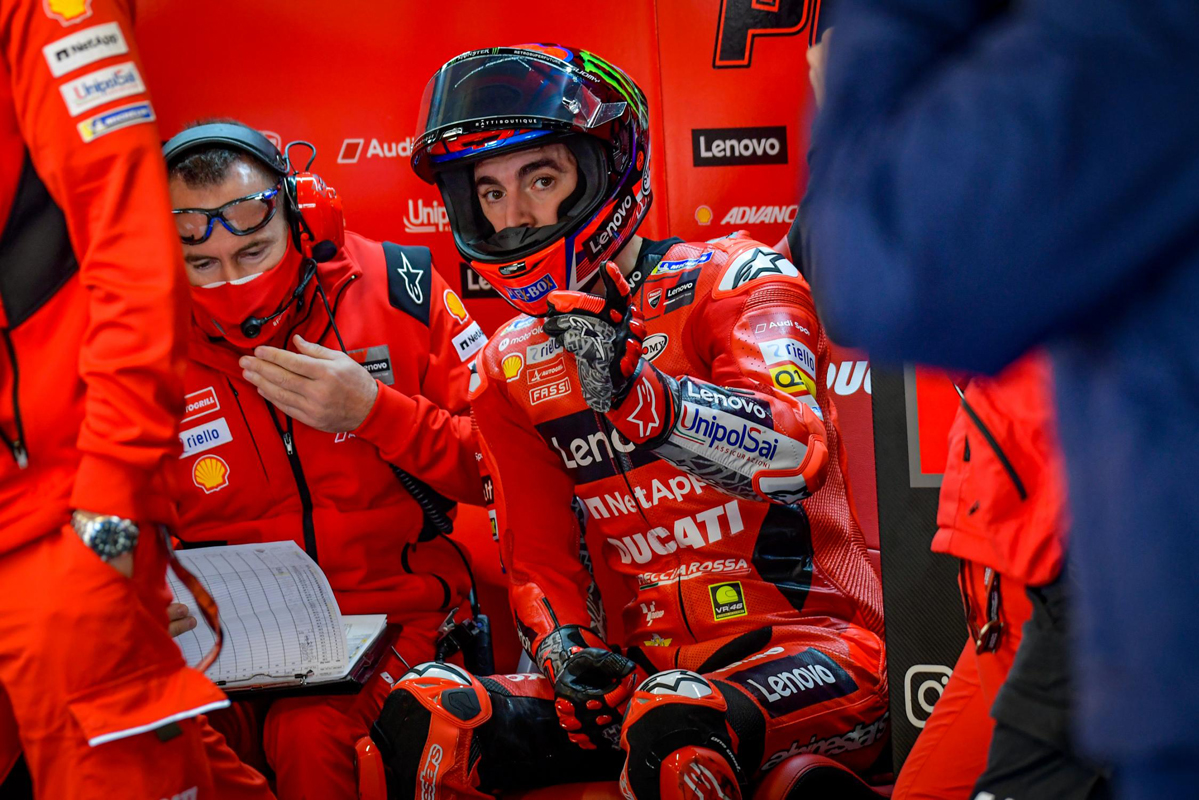 Spec-ECUs put paid to all that but, as always, the engineers are getting their heads around that and perfecting the art of what they can adjust in the software to their advantage: the playing field isn't as level as some would like. Yamaha in particular suffered in the early years of the spec-ECU because they, unlike other teams, refused to poach engineers from Magnet-Marelli, who designed the software, preferring to use their own electronics experts. Only once Yamaha relented and did a bit of poaching themselves, did they get a handle on things.
And then there is the issue of aerodynamics. Ducati first introduced front winglets to counter the tendency of the front wheel to lift on the exit of corners and provide more stability under braking. As expected, every other team adopted the technology and, with that wholesale use, came increasingly effective winglets, so much so that now we are in a position whereby it is difficult for one bike to follow another. Actually, let me put that another way: the rider behind can follow but, because of the reduced effectiveness of his wings, he doesn't have the stability in the braking zone to make a pass. The leading bike's wings create a vacuum in which the following bike is riding which means less air resistance to help with braking and no downforce on the front tyre to help it grip under heavy braking conditions.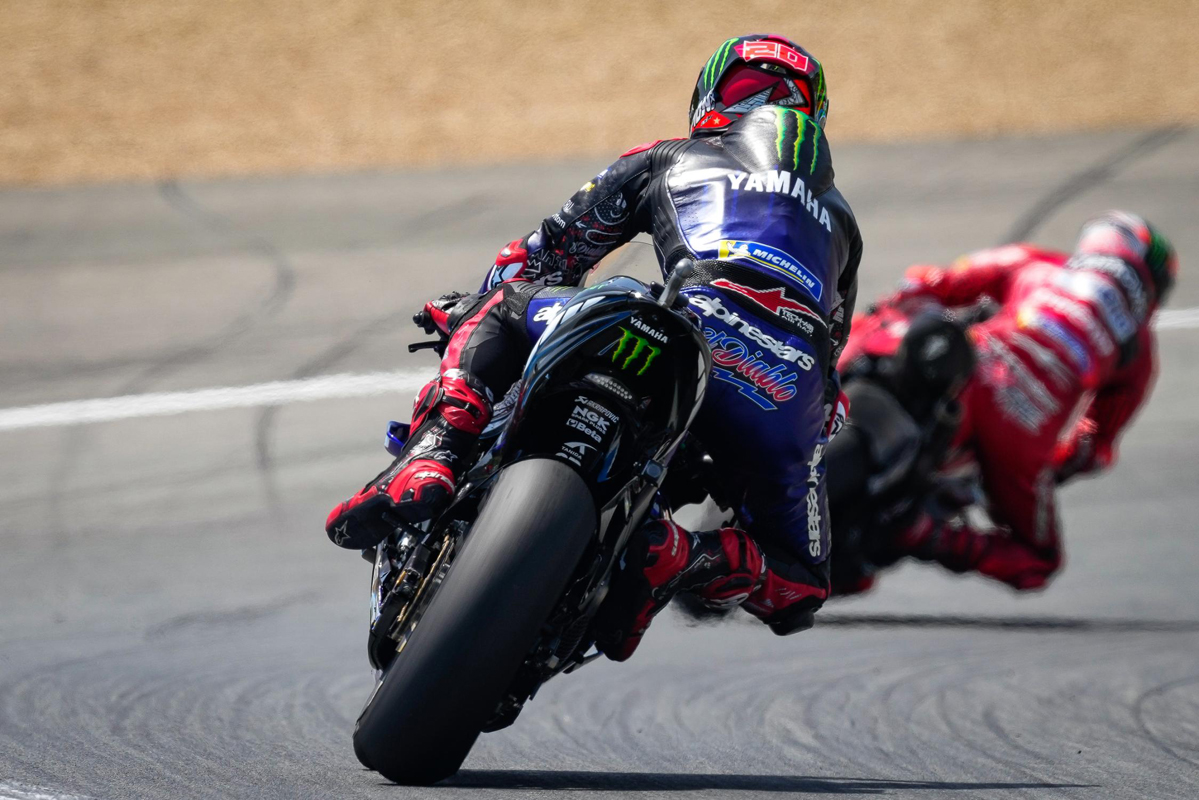 You could argue that the bikes used to stop perfectly well without the winglets and yes, you're right, but if the guy in front has got clean air flowing over his wings to give maximum efficiency, then the simple truth is that your own performance in the braking area is going to suffer, wings or not.
Another problem is the front Michelin's tendency to overheat when following close behind another bike. Yamaha in particular suffers from this problem: unless Quartararo can lead from the front, he finds it impossible to keep his front tyre cool and loses any performance advantage he might normally have. When the tyre gets too hot, the tyre pressure increases due to that heat, the profile of the tyre changes and this negatively changes the grip qualities.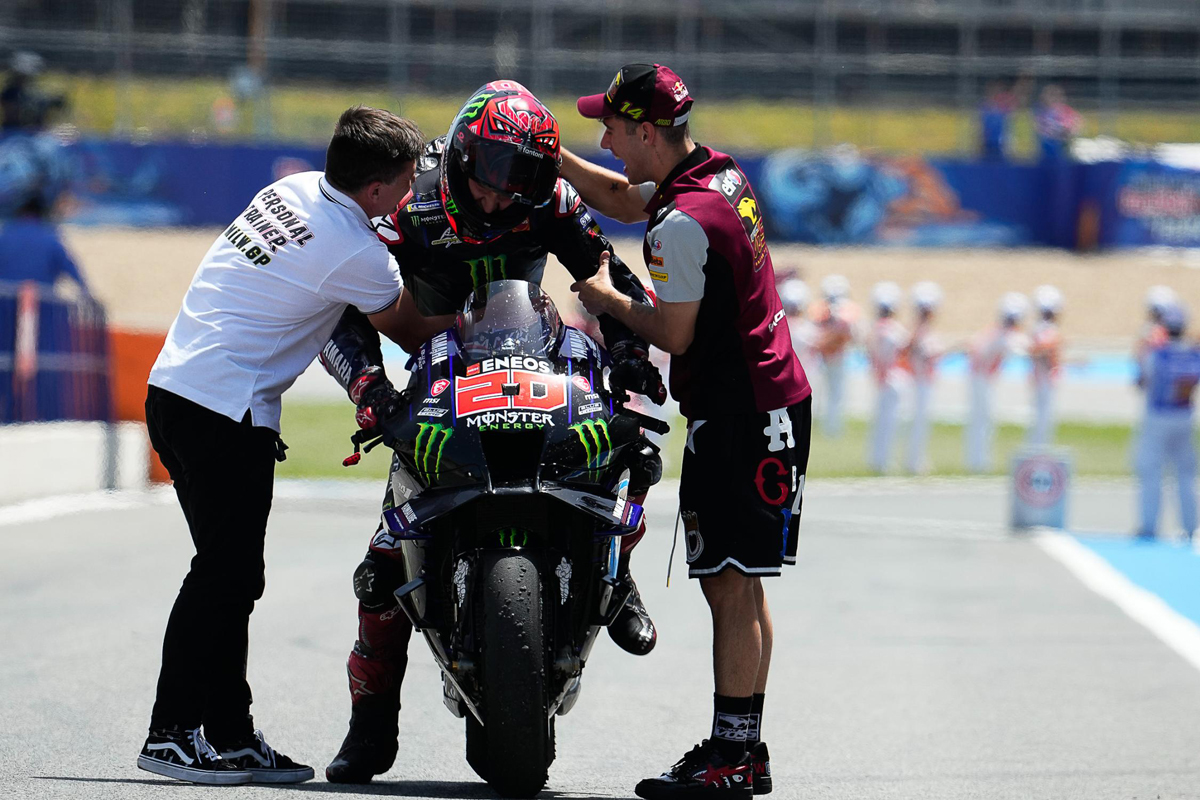 And this is exactly what happened in Jerez. Despite his best efforts, Quartararo was unable to get by Bagnaia at the start and was fated to spend the rest of the race in his wheel tracks, not being helped by a front tyre that felt like, in his words, 'chewing gum.'
Dorna and MotoGP have the opportunity to do exactly what Formula One's bosses didn't do: nip the downforce thing in the bud early on, perhaps with spec-winglets that are the proper compromise between downforce and reduced wash behind the bike.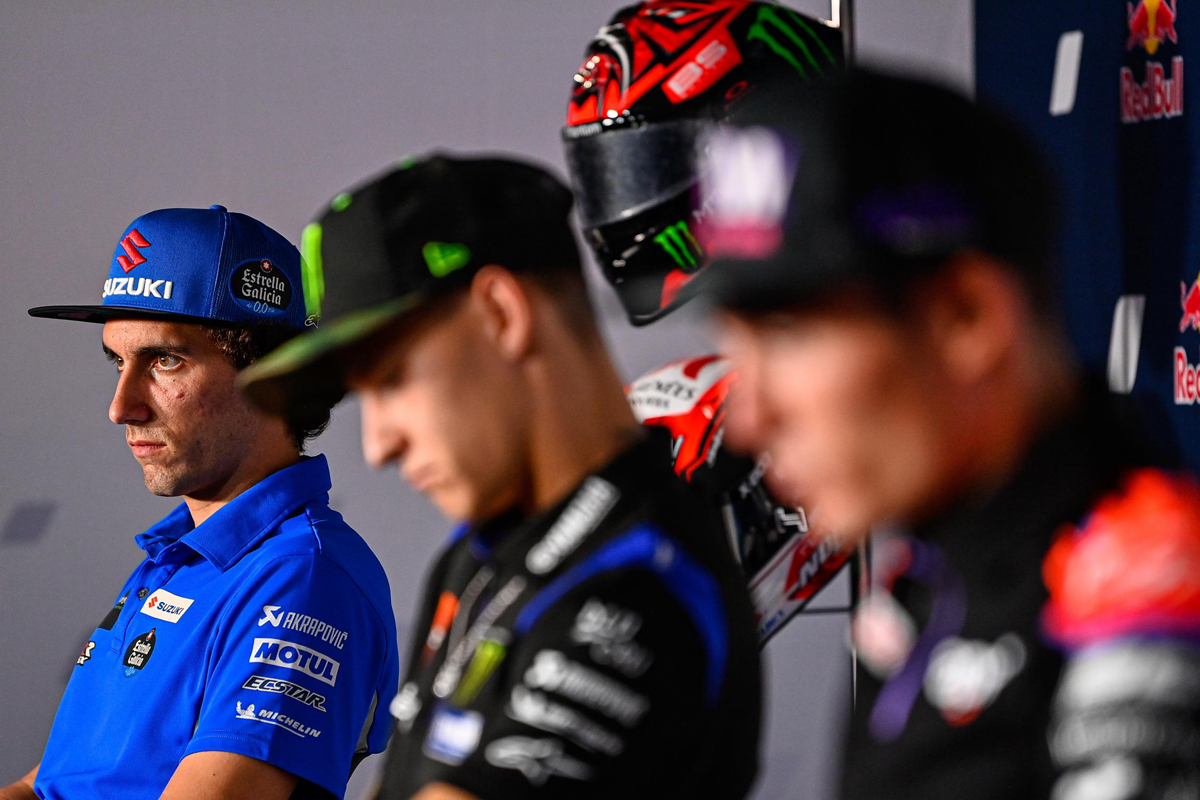 Or they could simply ban winglets altogether and get back to where we once were: enjoying close racing with overtaking. It's not rocket science.
Farewell Suzuki
It seems ironic that, having won the World Championship in 2020 and, this year, being stronger than ever in terms of adding straight-line speed to its already impressive chassis behaviour in corners and tyre preservation, Suzuki is pulling the plug on its MotoGP participation.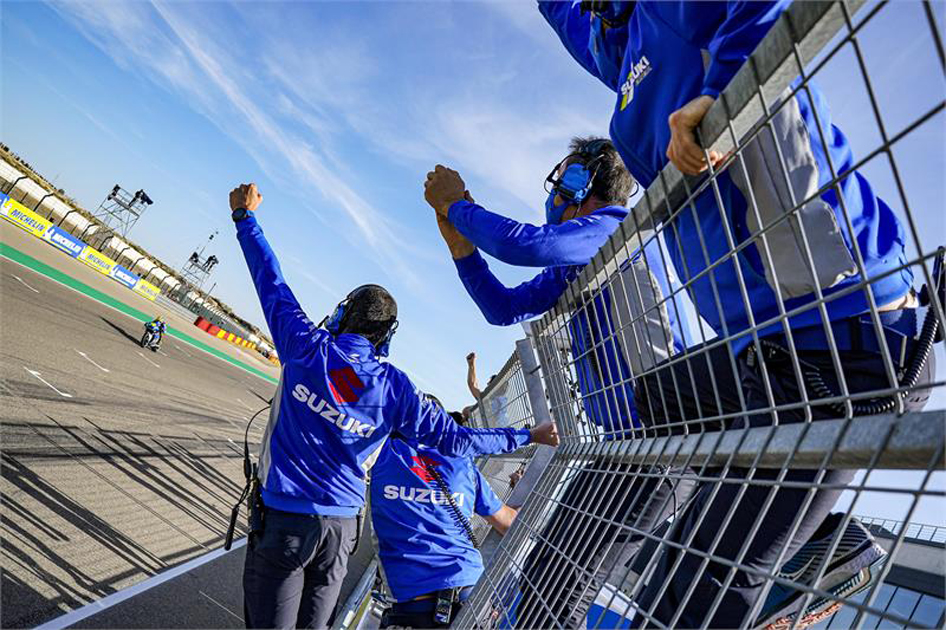 Suzuki last left MotoGP at the end of the 2011 season, citing the global economic downturn as the main reason. However, at that time it was for a finite period, the company stating that it was merely a hiatus and not a permanent departure, which left the door open for its return in 2015. Without an official statement from Suzuki, it is impossible to know what its intentions are this time but perhaps the change to non-fossil fuels (40% of fuel used must be non-fossil based by 2024 and 100% by 2027) would be a target for resumption of racing activities, if one is planned at all.
However, continuous development in MotoGP is the key to success and it is doubtful that Suzuki would welcome another two- or three-year (or longer) path back to competitiveness should they return in, say, 2026 or 2027.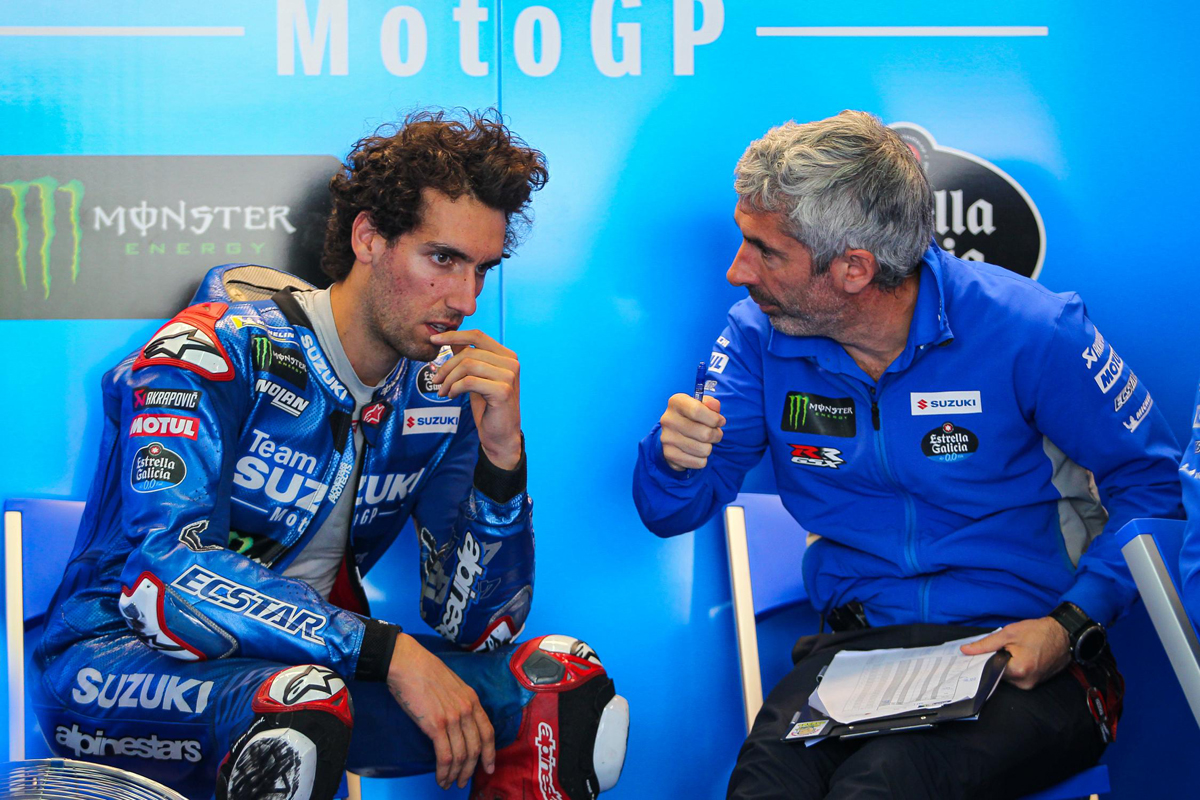 What is behind the withdrawal this time? At the time of writing, nothing official has come from Suzuki. Certainly, the global pandemic can't have helped: spending millions on a race programme in the face of difficult market conditions is enough to make any board or directors look with renewed clarity at expenditure outside the core business of selling motorcycles.
It's not even as if the company can cite a paucity of results as the reason. Mir's championship defence wasn't as robust in 2021 as the company would have hoped but so far, this year, both riders – Mir and Rins – have been fighting at the sharp end of the field and currently sit fourth (Rins) and sixth (Mir) in the points table.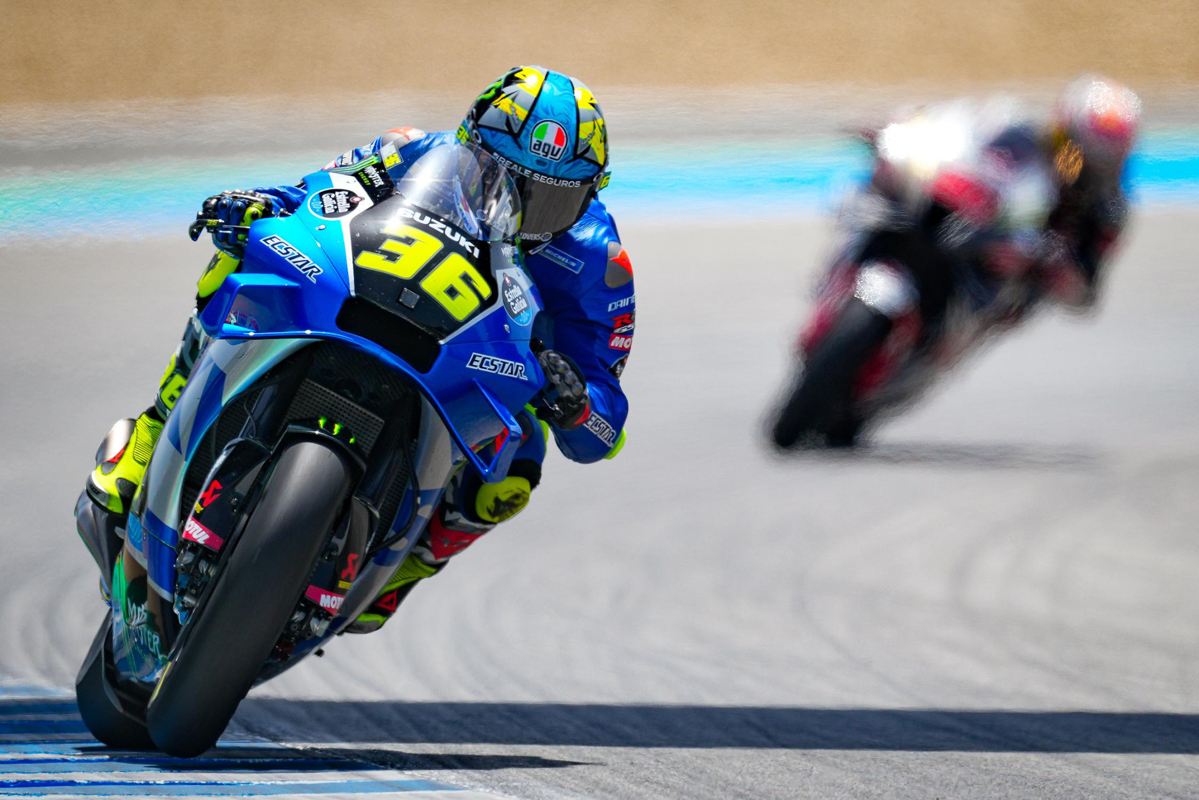 What the withdrawal does do, of course, is not only remove two available seats but also adds to out-of-work riders to the silly season. There is a possibility that Suzuki might be forced to field a team, having signed a commitment of participation through to 2026, running under the banner of a satellite team, as Kawasaki was forced to do when it withdrew in 2008 before the end of its contract.
With Aprilia improving to fight for race wins, we have at the moment the mouthwatering prospect of six manufacturers all capable of winning, not something that has always been the case. There is a chance that Aprilia might be persuaded to enter two more machines run under a satellite team's banner but that remains to be seen.
But it can't be denied that motorsport is a massively expensive exercise and Suzuki might simply feel that the money could be better spent elsewhere. It would be a sad moment for MotoGP but it has survived such upheavals many times before and, like the retirement of a favourite rider, the paddock will march on with nary a backward glance and continue as if nothing has changed.
Dorna, predictably, has weighed in and reminded Suzuki of its previous commitment to MotoGP and that it can't decide to take its ball home without consulting the referee:
"Following recent rumours of Suzuki departing MotoGP at the end of 2022, Dorna Sports has officially contacted the factory in order to remind them that the conditions of their contract to race in MotoGP do not allow for them to take this decision unilaterally.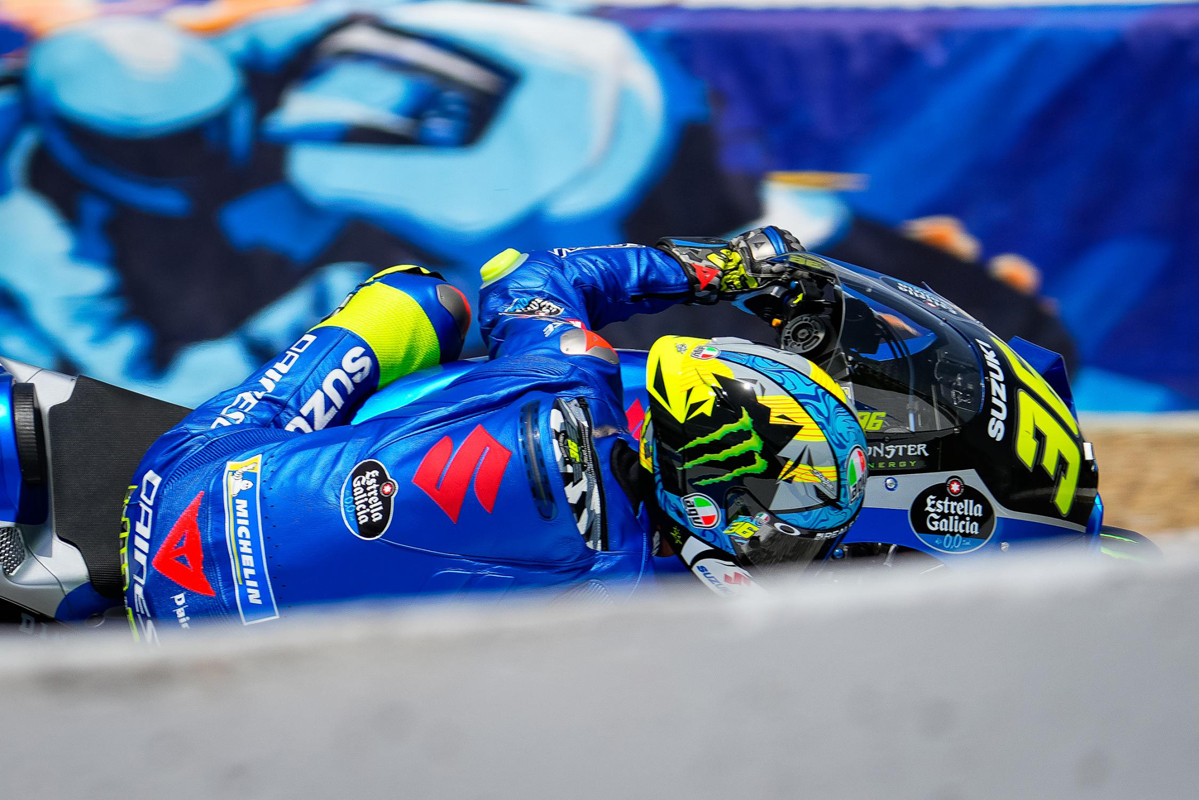 "However, should Suzuki depart following an agreement between both parties, Dorna will decide on the ideal number of riders and teams racing in the MotoGP class from 2023.
"Dorna continues to receive high levels of interest from a number of both official factories and Independent Teams looking to join the MotoGP grid as the sport continues to set a global example of close competition, innovation and entertainment, reaching hundreds of millions of fans around the world.
"Interest from these parties has been re-confirmed in the past 24 hours."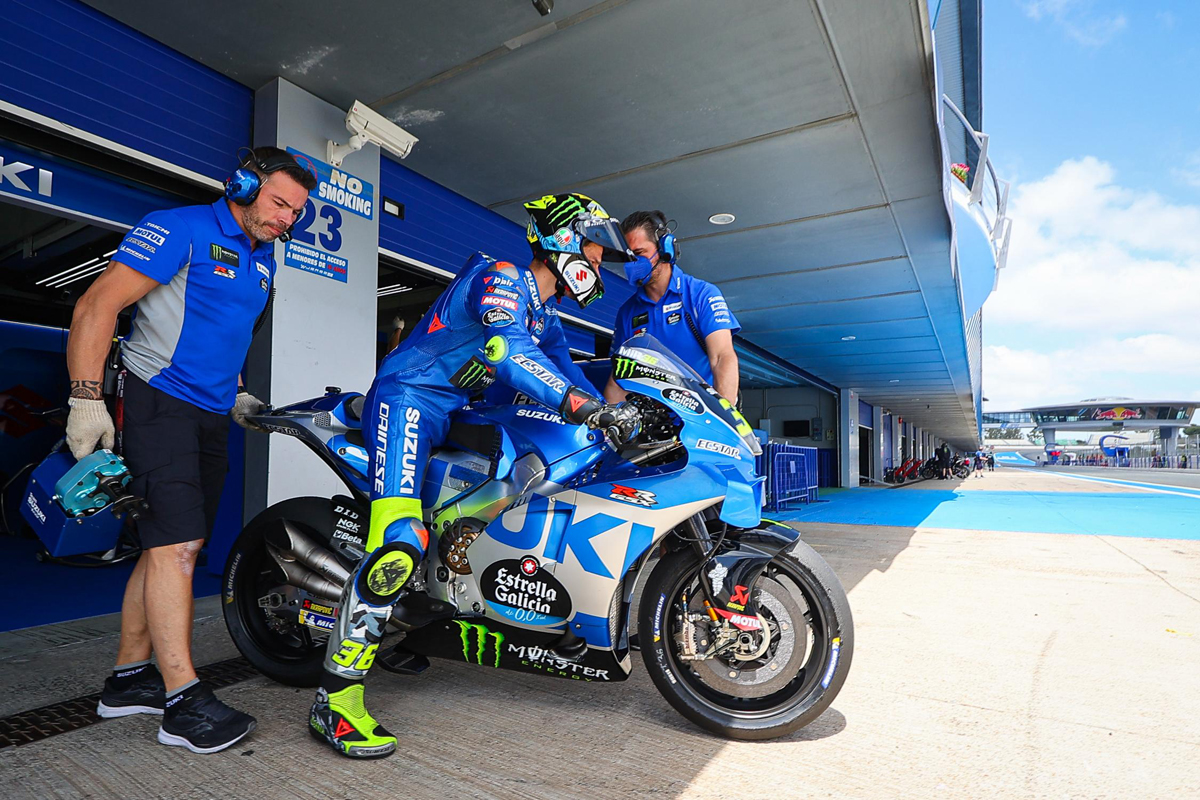 Dorna could force Suzuki to stay by making any contract-breaking penalty so harsh that it would be cheaper to stay but that is unlikely; it would be like forcing a rider who had lost interest to carry on – you just wouldn't get the performance out of them. Suzuki tooling around at the back of the field just to honour legal commitments would do neither them nor the sport any good.
Another consequence of Suzuki withdrawing is that, for the first time in nearly half a century, there are more European manufacturers than Japanese in MotoGP. The last time that happened was in 1971, when the grid included BMW, Bultaco, Ducati, Matchless, MV Agusta, Norton and Paton 500s. Not all of those were race-winning machines, however, which just goes to show the healthy state of MotoGP racing in the 2020s, where every bike on the grid is a potential race-winner.
So, what are the possible outcomes? There are three likely scenarios. Firstly, a new team could step in to fill the void left by Suzuki, running another manufacturer's bikes: in effect, a satellite team.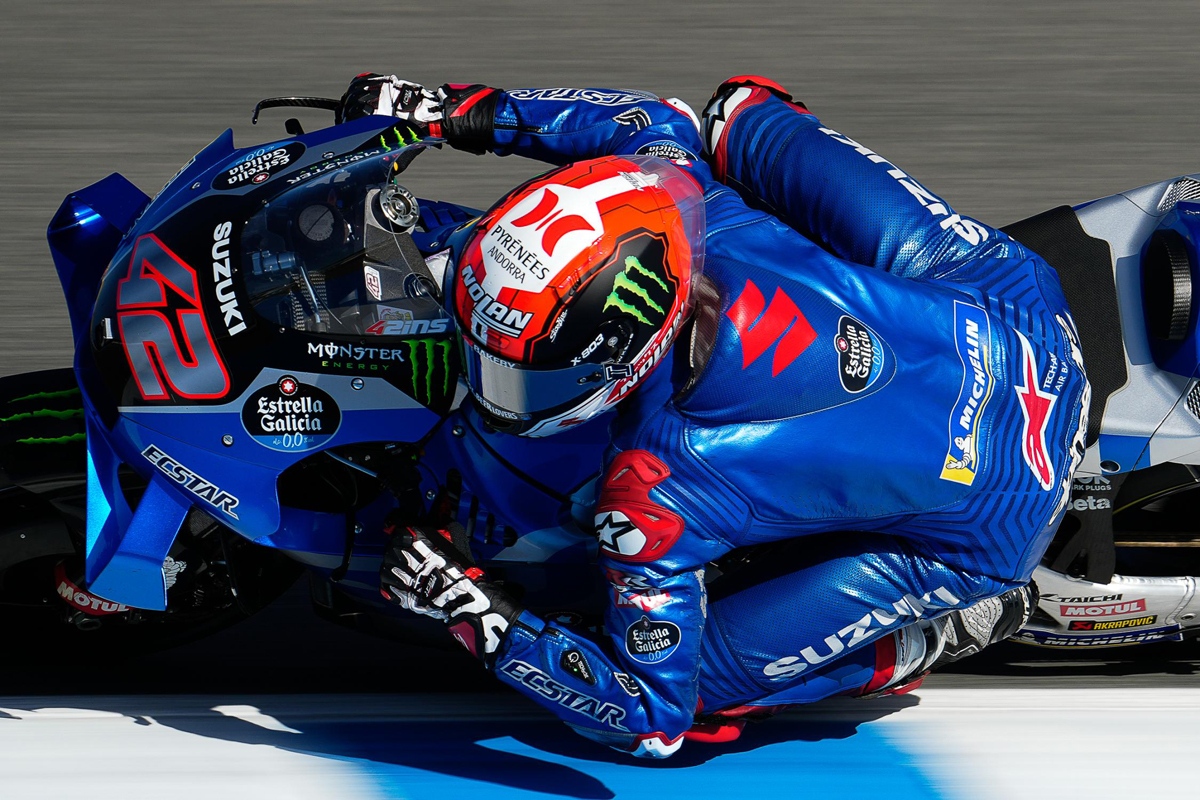 Secondly, recently appointed team manager Livio Suppo could do a Ross Brawn (of Formula 1 fame) and 'buy' the team from Suzuki, continuing to run the bikes but under a new name, with financial support from Suzuki.
The third option is similar to number two but Suzuki supplies bikes to a team to run for them, in much the same way that Gresini ran the official Aprilia works team up to the end of last year.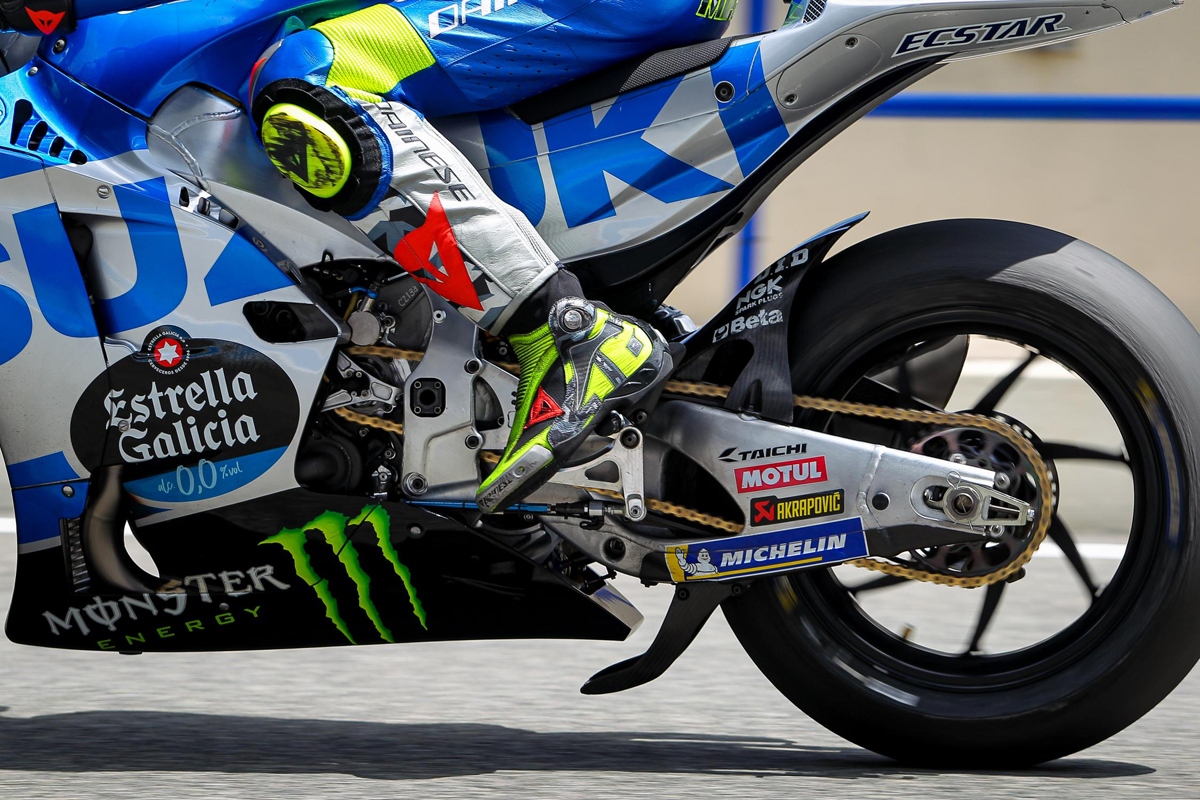 First, there is a championship left to run and it will be interesting to see if Suzuki keeps up the challenge to the end.