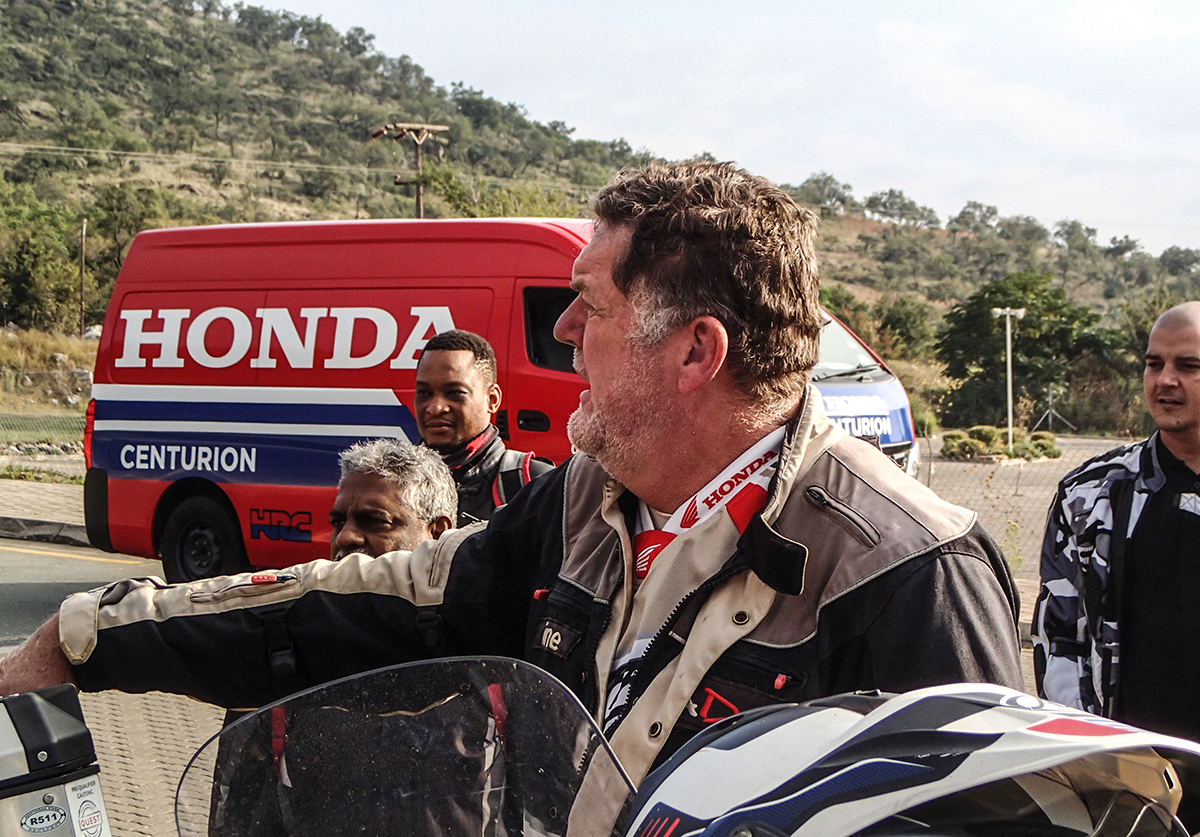 Heine Engelbrecht from ADA pulled off what I consider to be quite a coup. He has a great love for the African bush, particularly when traversed by motorcycle. Just 'around the corner' from ADA's state of the art training facility on the Satellite Tracking road near Hartebeespoort, is the Lion and Safari Park. Located on the Lanseria road, it spans a really beautiful piece of bushveld. In a stroke of genius, Heine secured the sole right to take motorcycles through the Park. Irene and I cracked an invite to accompany a group of customers and friends of Honda Centurion on Sunday morning, for what turned out to be a really special experience.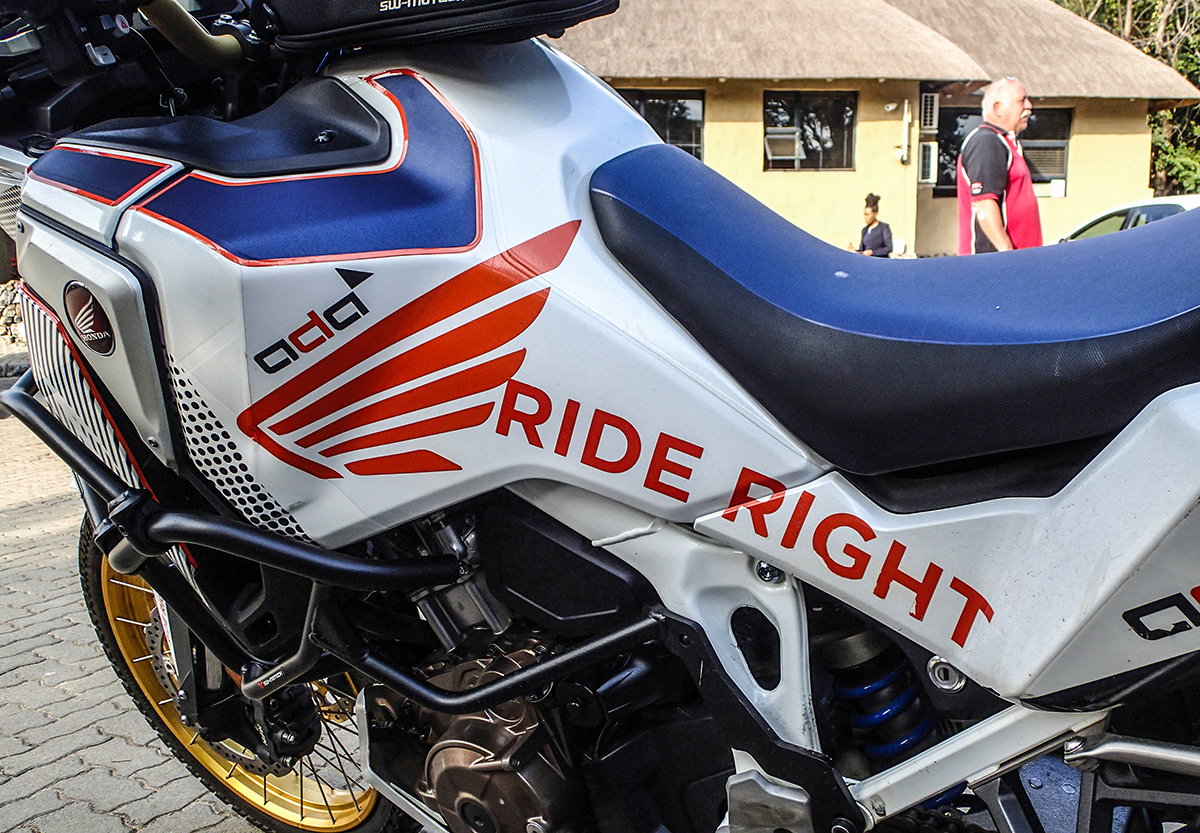 We woke up to rain in Pretoria on Sunday. The forecast was a bit dodgy too. Kind of 50/50. After slight resistance, Irene put her big girl pants on and we met up with the Honda faithful at the Honda Centurion dealership at around 7 am. After a quick coffee, Jacques rallied the troops and we took a ride out to the Lion and Safari Park, where we met up with Heine from ADA. Once out of Centurion, the roads were dry and the promise of a beautiful day beckoned. With some basic formalities sorted, we rode into the Park, led by Heine. There must have been at least 20 bikes, mainly Africa Twins, revelling in being able to return to their natural habitat.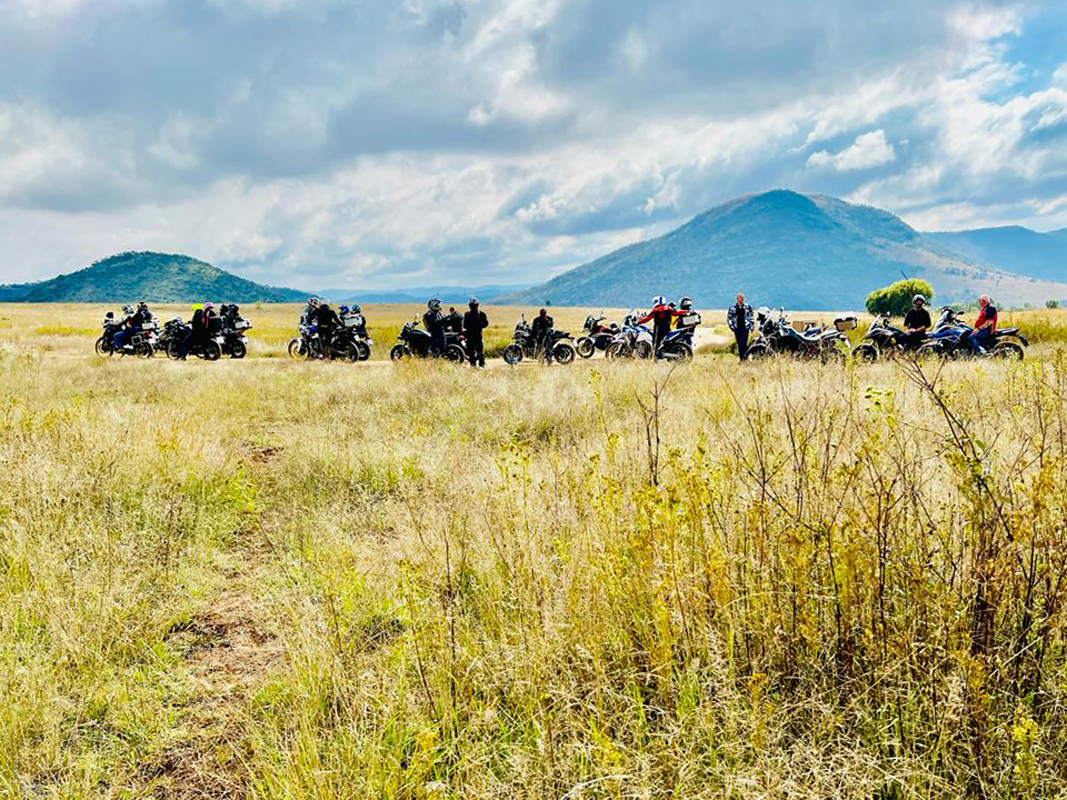 What a stunning ride it was! Idling through the bush whilst animal spotting is way up on my list of favourite things to do. Passing the big cat enclosures, we were blessed by a spectacular Cheetah sighting. When they heard us, several fully grown Cheetahs went into that familiar stalking crouch and ran along their side of the fence, spying us out. Just a tad disconcerting, even if they were behind a fence. Next up was a Giraffe, just off the road on our right. We cruised to the Hyena enclosure to say good morning to the Striped and Spotted Hyenas. A Nyala bull grazed contentedly mere metres from where we parked the bikes.
We negotiated a steep downhill to ride adjacent to a really full Crocodile river, where we stopped at a stunning vantage point for a chill, chat and group photo. The dirt roads in the park are in good nick, albeit 'tuned' a bit here and there by the heavy rains that have characterised our summer. The bikes were in their element. This is why you need an adventure bike! Having said that, we had a couple of NC750s making short work of the dirt roads and loose inclines, courtesy of their torquey motors. A reminder of how versatile these bikes are. Once on the plains area of the park, we spied Zebra, Wildebeest and a big herd of Eland. A herd of Tsessebe seems up for a dice as they sped along beside us.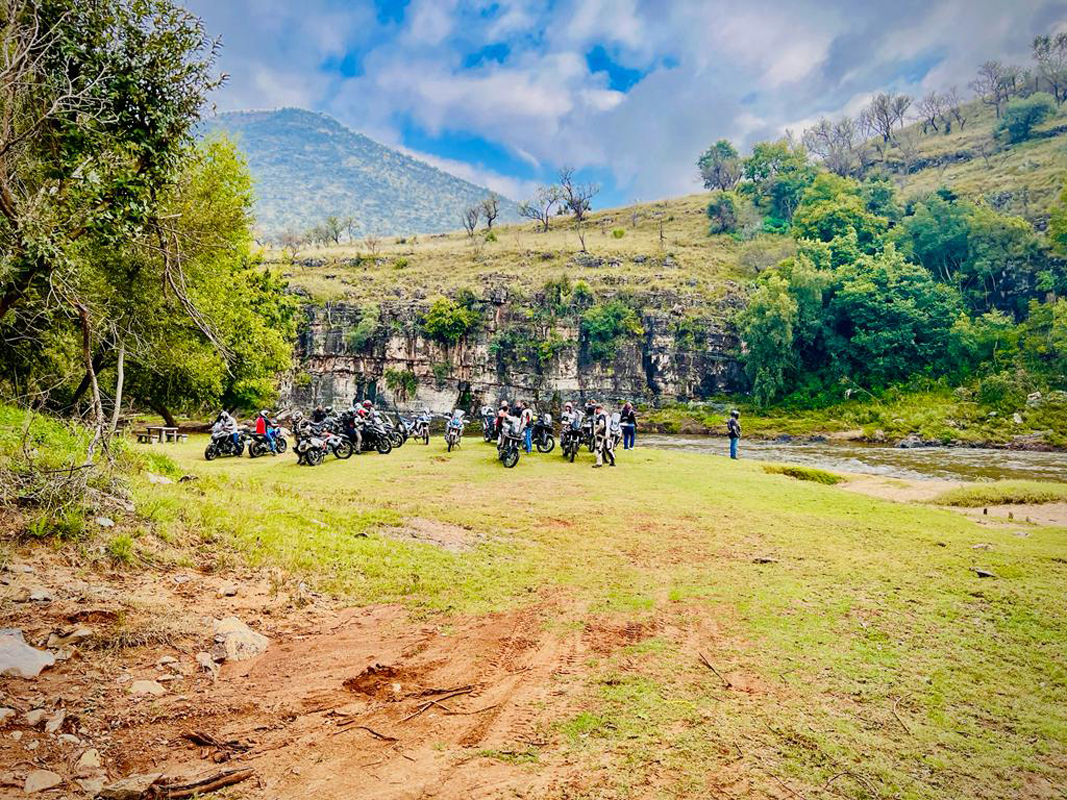 A particular highlight happened next. We came upon a large Giraffe standing virtually in the road. We all stopped and watched as the lanky chap strolled through the bikes, totally relaxed and curious. Amazing! The early morning vistas were particularly lovely as the sun played on misty hills. Slowly the sun chased away the mistiness and we enjoyed a warm, sun kissed Autumn day. Returning to the Lodge we once again passed the Lion enclosure, to be greeted by a magnificent big dark-maned male with one of his lionesses. What a magnificent animal. You don't realise how big a male lion actually is until you get up close to one.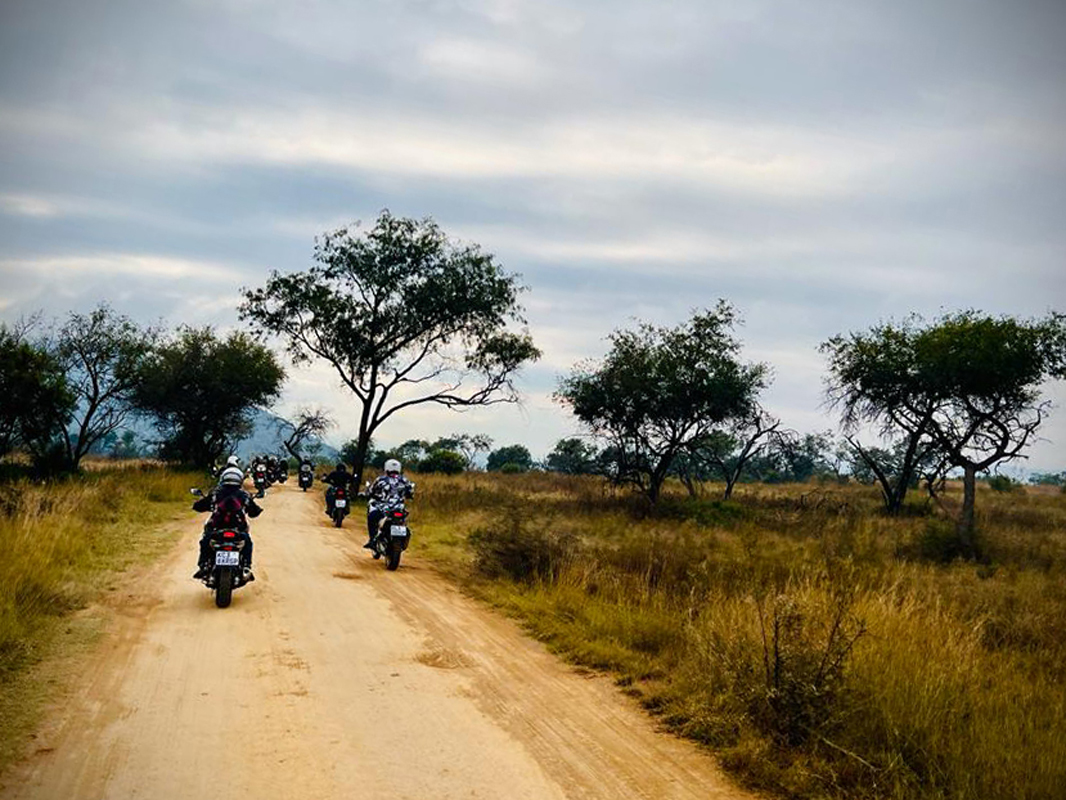 Back at the Lodge, we went to the restaurant for breakfast, or just a coffee for those in a rush. The magic morning with Honda Centurion and ADA was another reminder that, no matter how many challenges we face in the 'New', yet somewhat tarnished South Africa, it remains a spectacular place, so well worth fighting for. Huge thanks to everyone who conspired to make it such a special occasion.