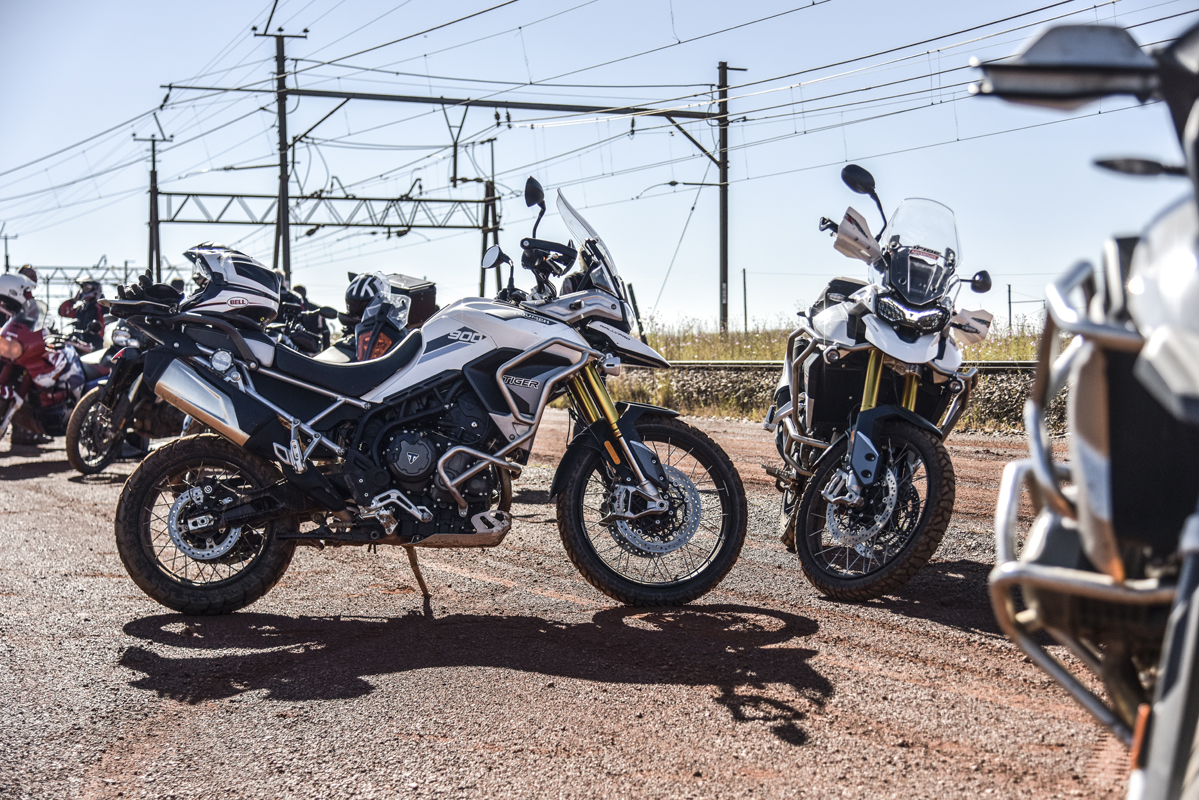 It's always good to go to a new dealership, see how they've done things, meet the people involved and witness the passion and enthusiasm for the first time. Triumph Pretoria has been open for a few months now and, on the evidence seen with my own eyes, deserves to succeed.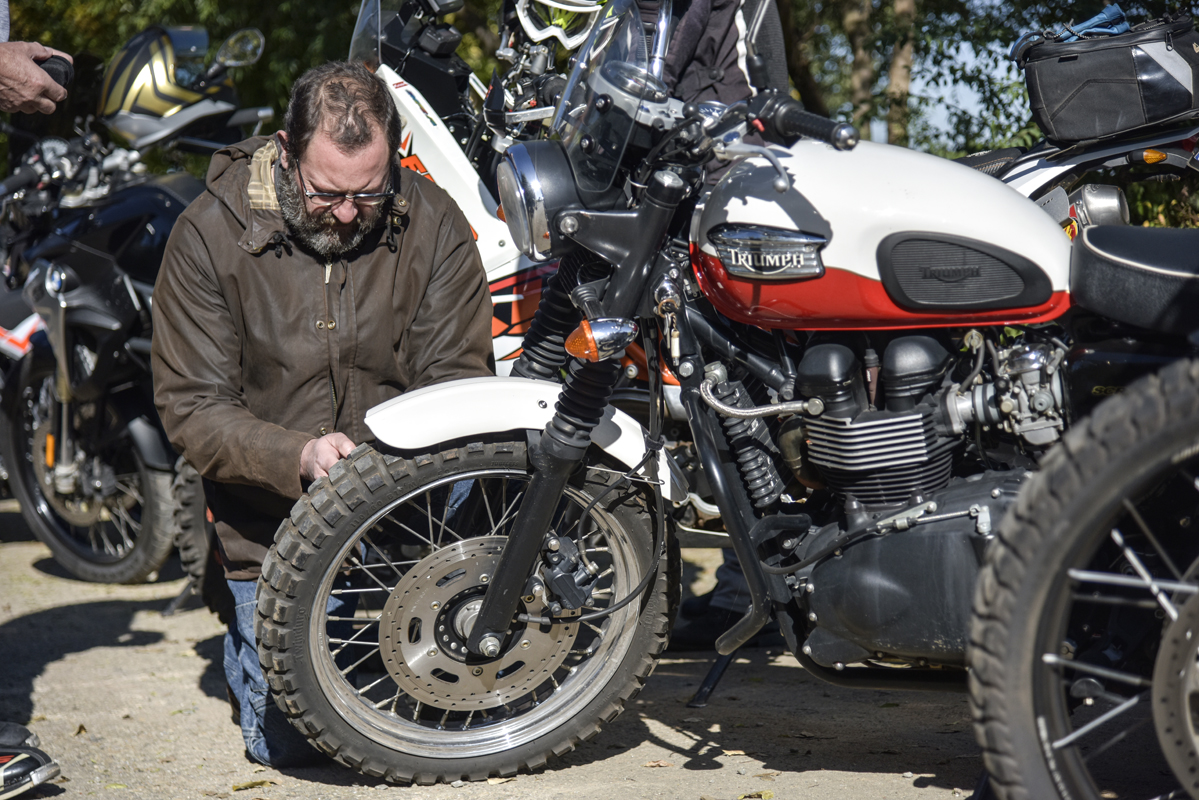 The opening of new dealers in Pretoria and Cape Town points to a new era of prosperity for Triumph in South Africa. Of course, expansion always brings elements of risk but the Triumph range of motorcycles is ever-more comprehensive and convincing and an expanded footprint across the country can only open up new possibilities to fans of the venerable British manufacturer.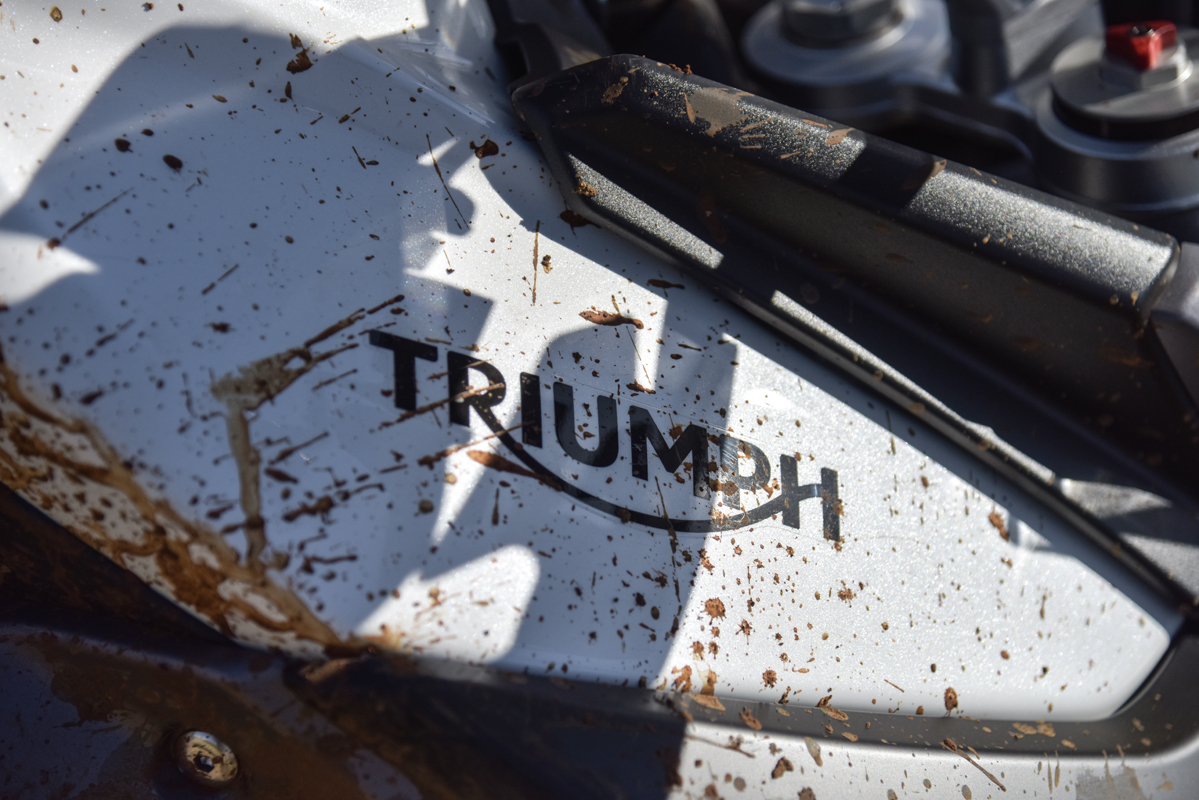 Triumph South Africa is making a concerted effort to arrange events for motorcyclists to participate in. None of the events are solely for Triumph riders: what is important is bringing the biking community of South Africa together to try new experiences, whether it's track days or breakfast runs and every make of bike is welcome.
Triumph Pretoria recently organised an adventure ride, following railway tracks between Pretoria and Delmas, through some utterly lovely – and unknown to this rider – countryside.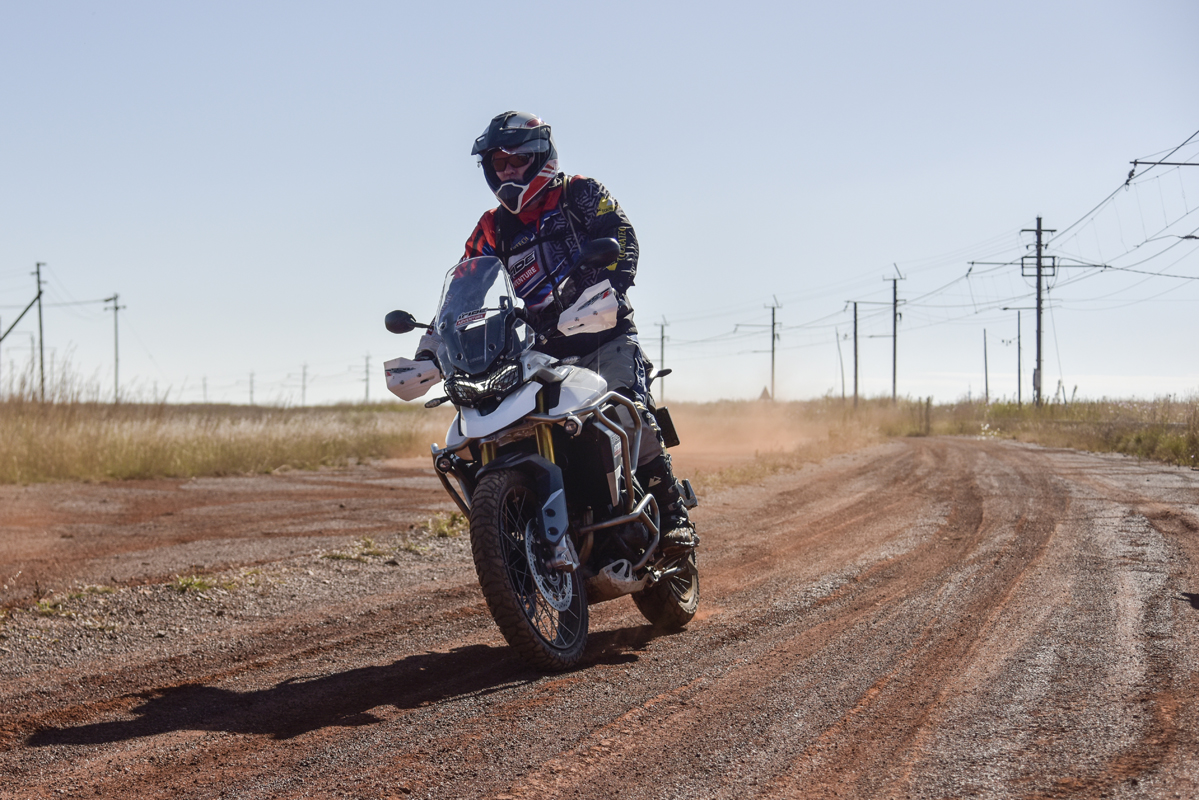 Around twenty bikes and riders attended and I wish I could tell you exactly where we rode but when following a leader you don't tend to really notice where you are going, just where you are, which is also a very pleasant way of going for a ride! We meandered around the countryside, following the railway lines, enjoying the scenery and the freedom that riding a bike gives.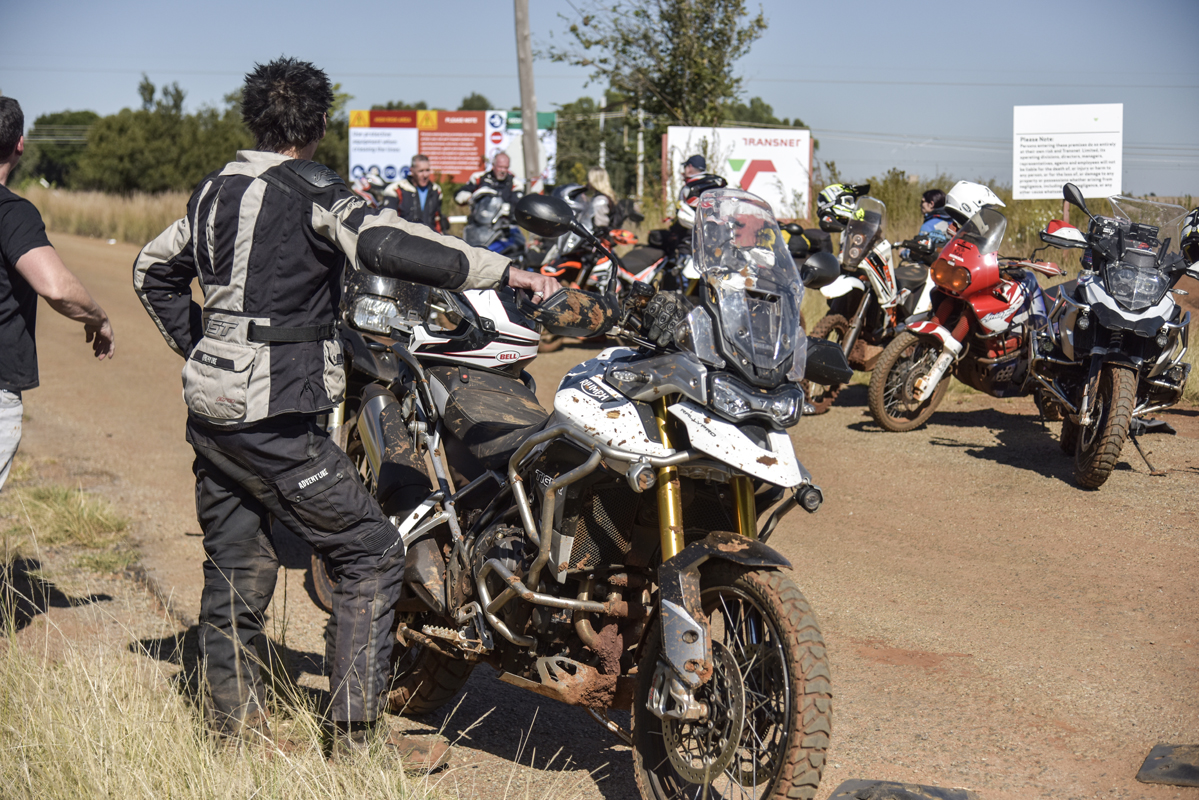 Even if the rains had stayed away for a week or so, there were still plenty of muddy interruptions to the trail which caused trouble for some riders but, hey, half the fun of an adventure ride is the frequent stops to dig someone out of the mud, giving you time to take stock and a look around.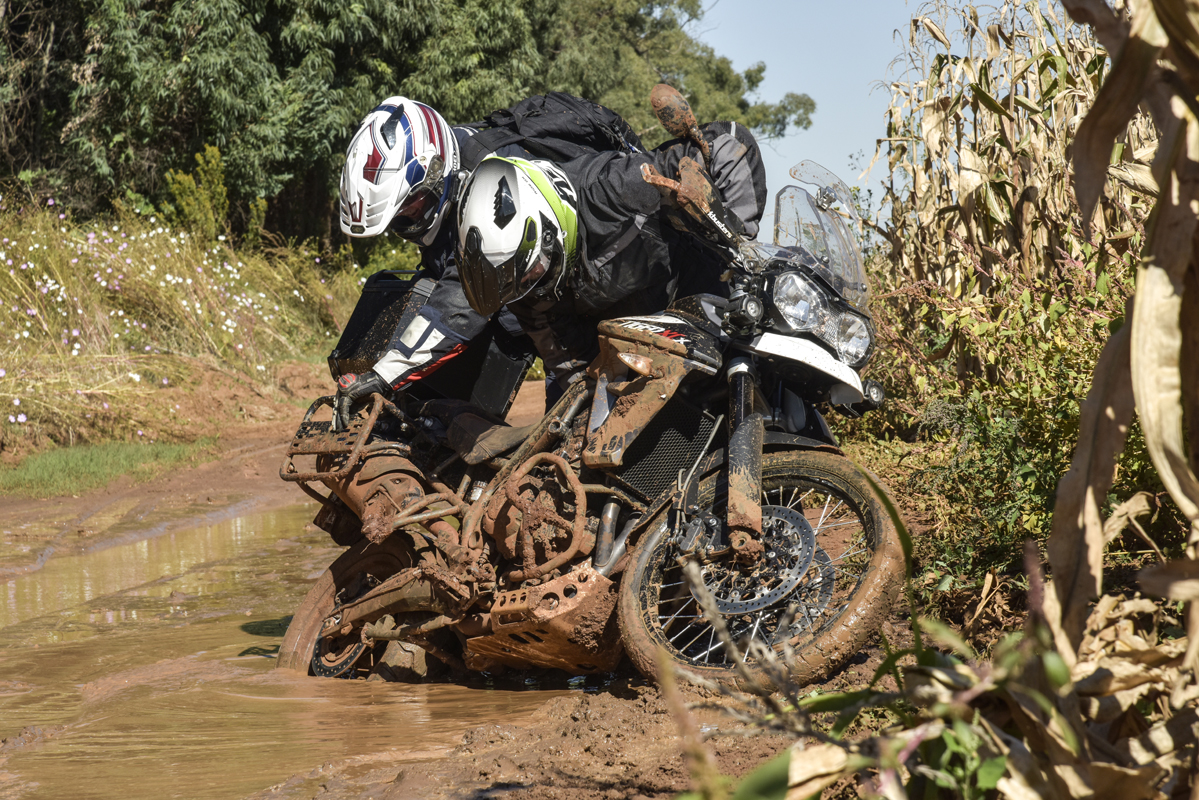 The pace was relaxed, the company friendly, the weather sunny and warm, the bike and rider muddy by the end of it. Perfection or what? With all the shit going on in the world at the moment, simply getting away from it all and riding a bike is the best tonic and Triumph has something for everyone in their diary of rides in the coming months. For more information, contact your local Triumph dealer or email [email protected].
The ride was ably led by the friendly guys from iRide Adventures, who organise rides, courses and bike hire throughout South Africa. You can find their details here.