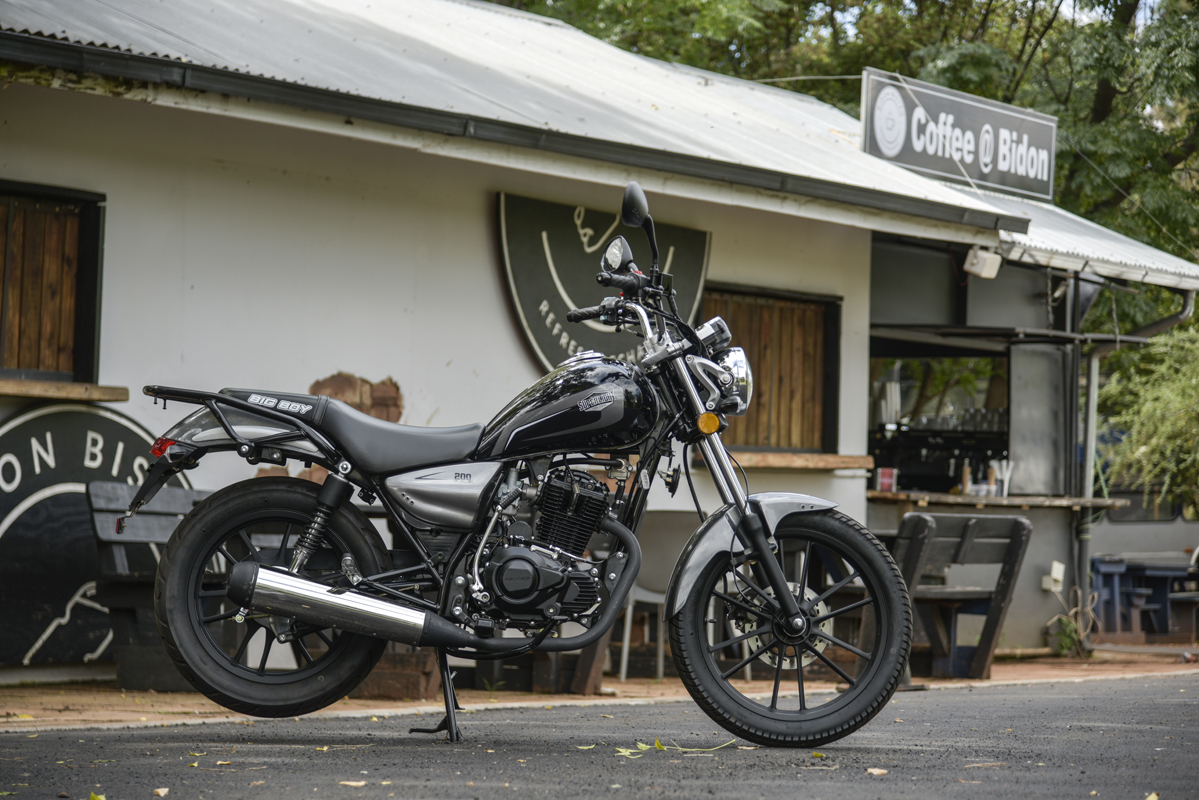 The days of 'simple' bikes are numbered, but one thing's for sure: the best delivery bikes are still the ones that are affordable, easy to maintain and powered by good old fossil fuel. I'm not raising a leg on electric-powered scoots (their day is coming), but rather tipping my hat to the little dudes that go through hell day in and day out.
That's where the Big Boy Superlight 200 comes in. The bigger sibling of the Superlight 125, it offers more get up and go (like the Big Boy Velocity 150), vastly improved rider comfort and more modern amenities. At first glance, the Superlight is quite awkward-looking—but that's probably because I'm used to seeing flat tanks, low bars and bread loaf-looking seats, and the Superlight has none of those.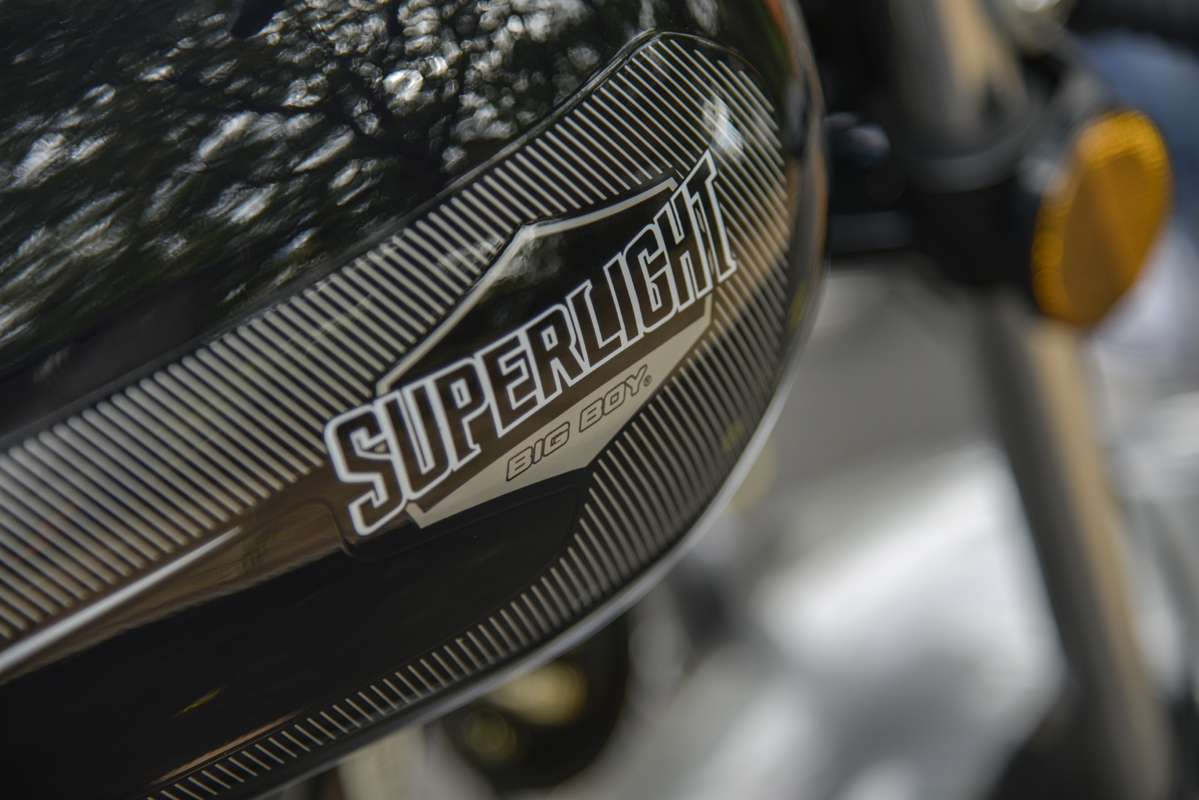 In fact, once you get around its appearance, you start to see little details that make for a comfier delivery. The bars have a good rise to them, putting less strain on your wrists, and the sloped seat provides both comfort and room to lean forward into the wind, or back into a more relaxed position. The seat to peg ratio is great, there's more than enough lean angle, and with rubber-mounted foot pegs, vibrations are kept to a low.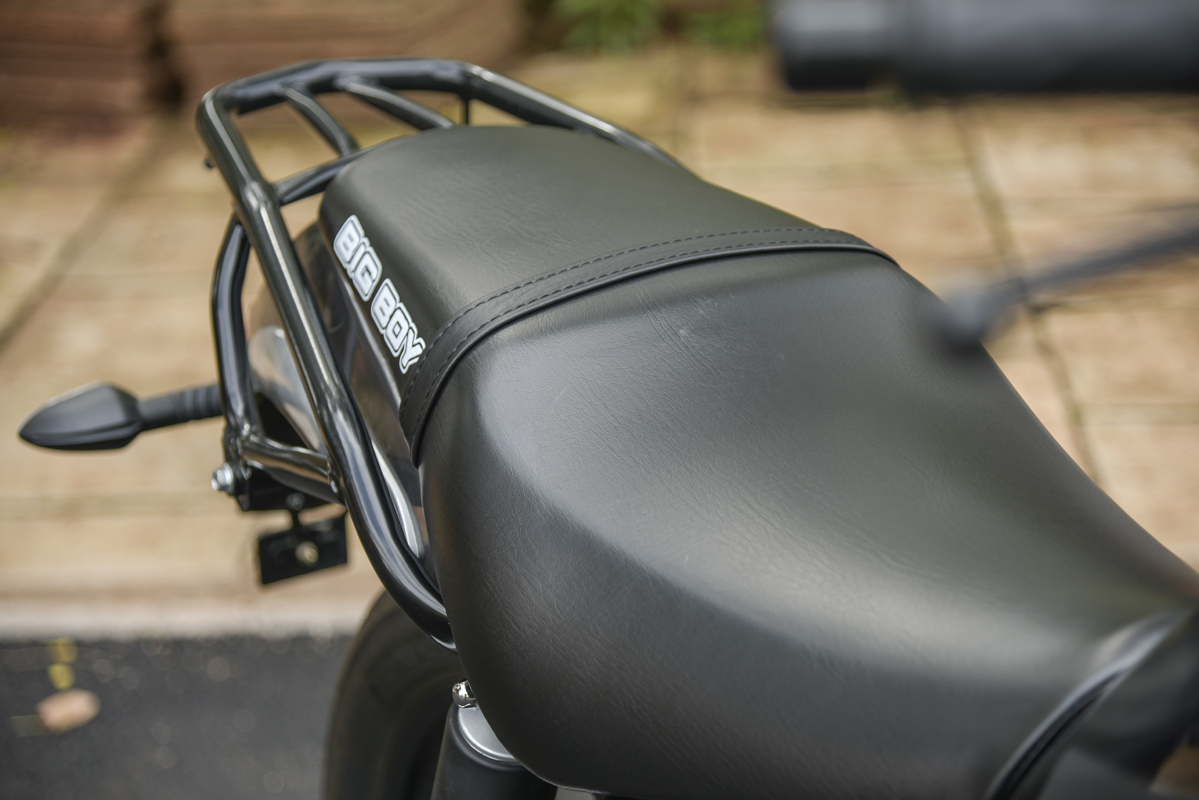 Touching on the aforementioned comfort, the ride on the Superlight is ergonomically pleasing—ideal for long days in the saddle as well as city commutes. The cockpit is very minimalistic, and the dash is easy to read with an analogue rev counter and digital display indicating trip, odo, fuel and your selected gear.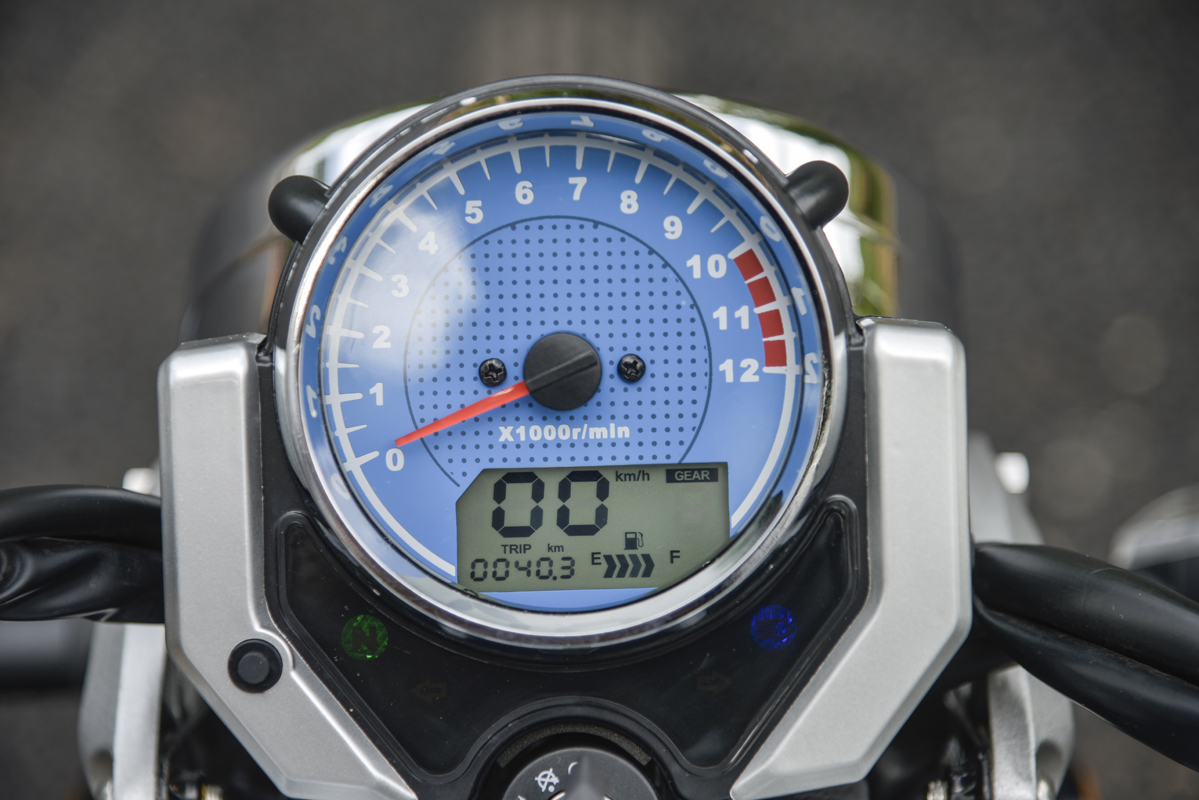 The Big Boy's motor puts out 12 kW and 15 Nm, which is enough oomph for around town. The 200 cc motor broadens travel routes for deliveries and shortens travel time, which I think is a huge bonus, even if you use a few extra mills of fuel compared to a 125 or 150 cc. You can expect to cruise comfortably between 80 and 90 km/h with a top end of just over 110 km/h—but keep it around 80 to achieve peak economy.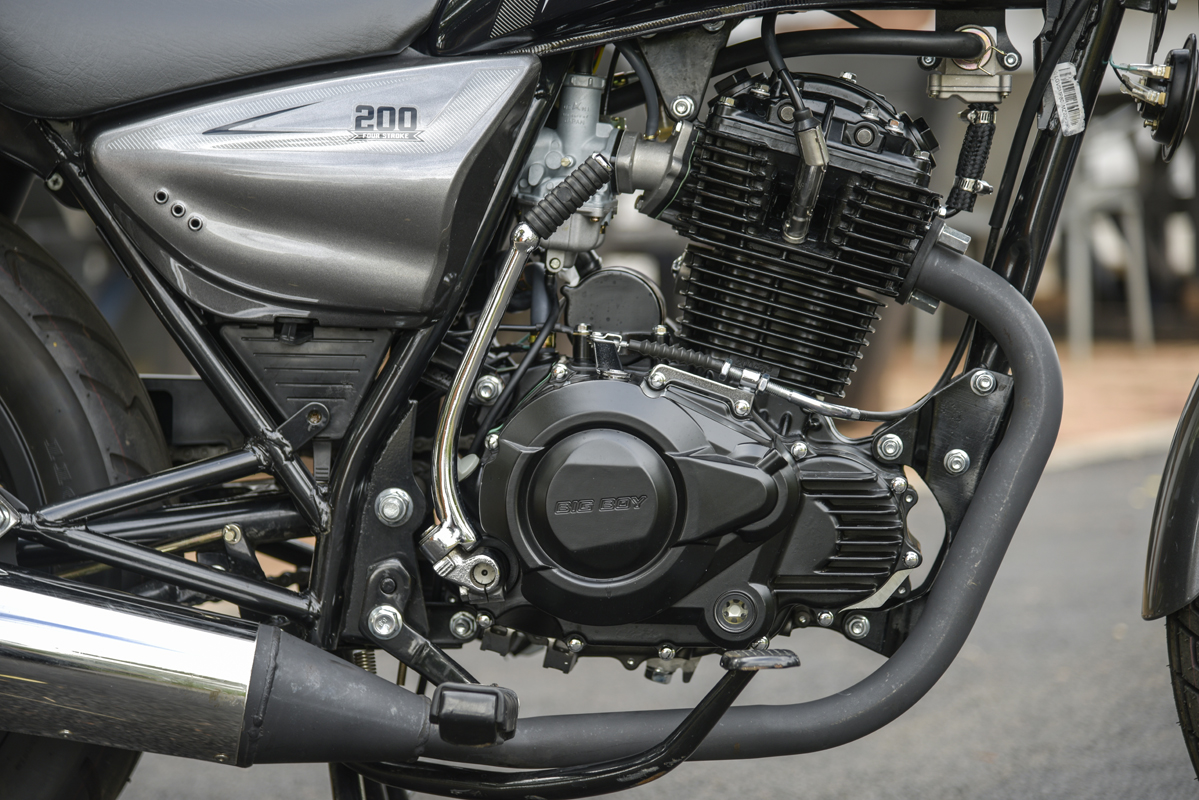 Speaking of economy, the Superlight can give you as much as 40 km/L at inner-city speeds, as you short-shift through the five-speed box. With a 15 litre tank, that's close to a 600 km range. Now here's another talking point: the Superlight 200 is nearly as economical as the Velocity 150, and about the same as the Velocity 200. But it carries 6.5 litres more fuel than the 150 and 3 litres more than the 200. Add to that the comfort factor and a front disc brake.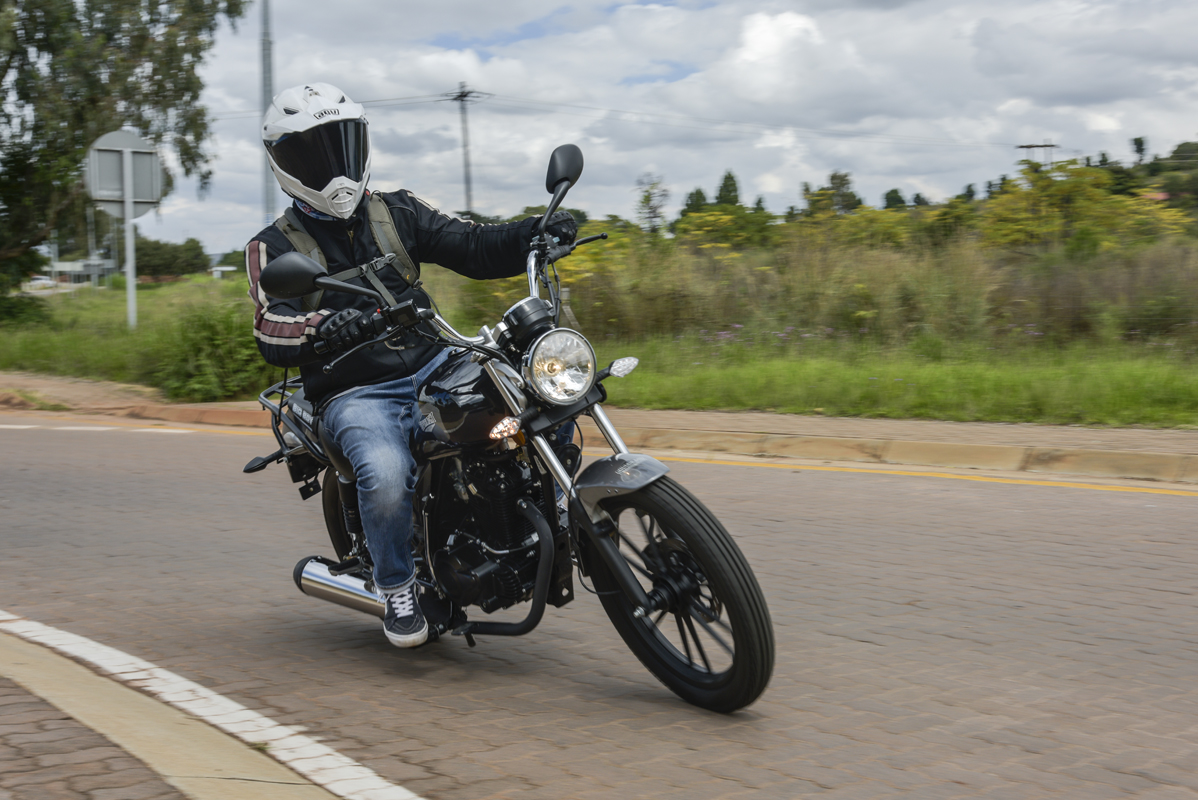 The only downer in my opinion, which might be a trade-off, is that the Superlight doesn't have an LED headlight, nor the handy USB charger that comes standard on the Velocity 150. At the end of the day Southern African Motorcycles (SAM for short), have a great range of delivery motorcycles to choose from, each with its own unique features and focus.
The Superlight just makes logical sense. And just like its stablemates, it only requires a service every 3,000 km or 6 months, and comes with a three-year or 20,000 km limited warranty. As for colours, you've got Black and Orange available.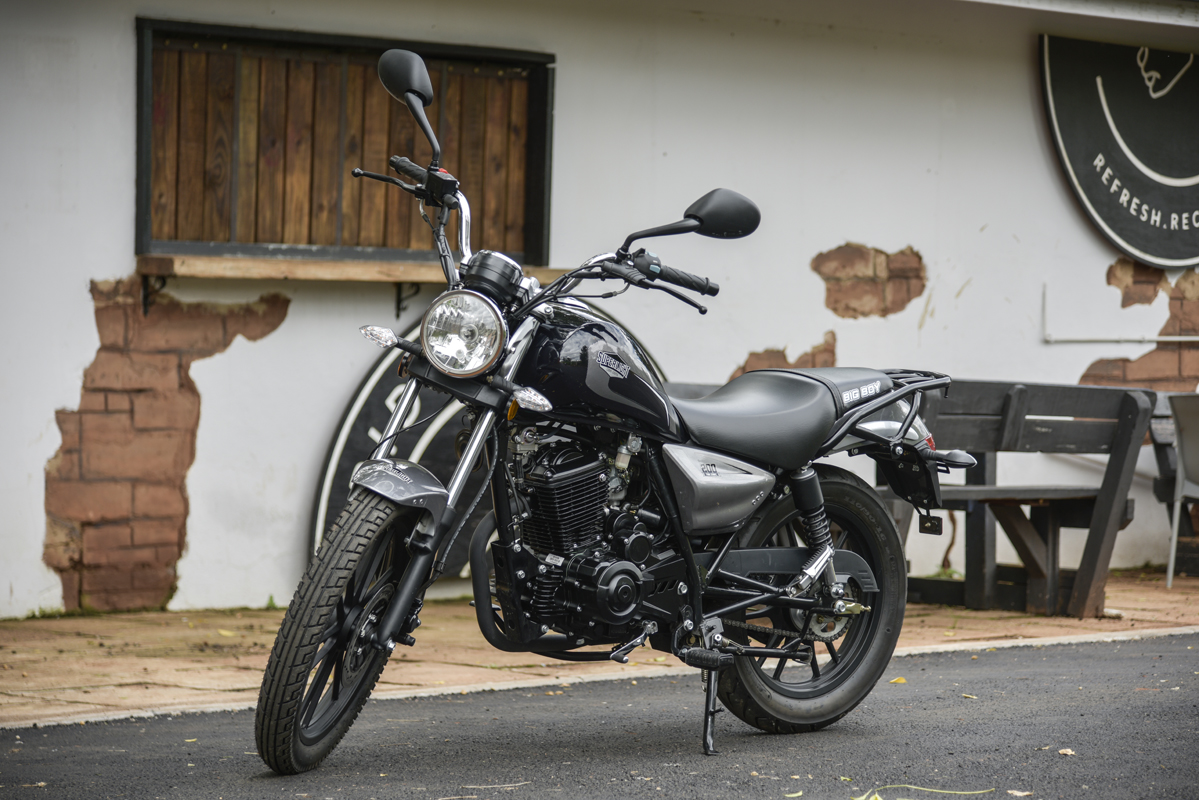 The Superlight is in a very competitive class, which is beginning to boom just like it did back in the day. SAM has priced the Superlight extremely well, making it one of the more affordable bikes in its class at R20 499 (excluding top box). After riding it ourselves, we think it's a great option for business owners looking for a back-to-basics delivery bike that can keep up with the daily grind.
If riders fancy this model but are not yet 18, there is a 125 cc SuperLight version available for only R19,499.00.
Big Boy SuperLight
For more information on the Big Boy Superlight 200, click on the link below…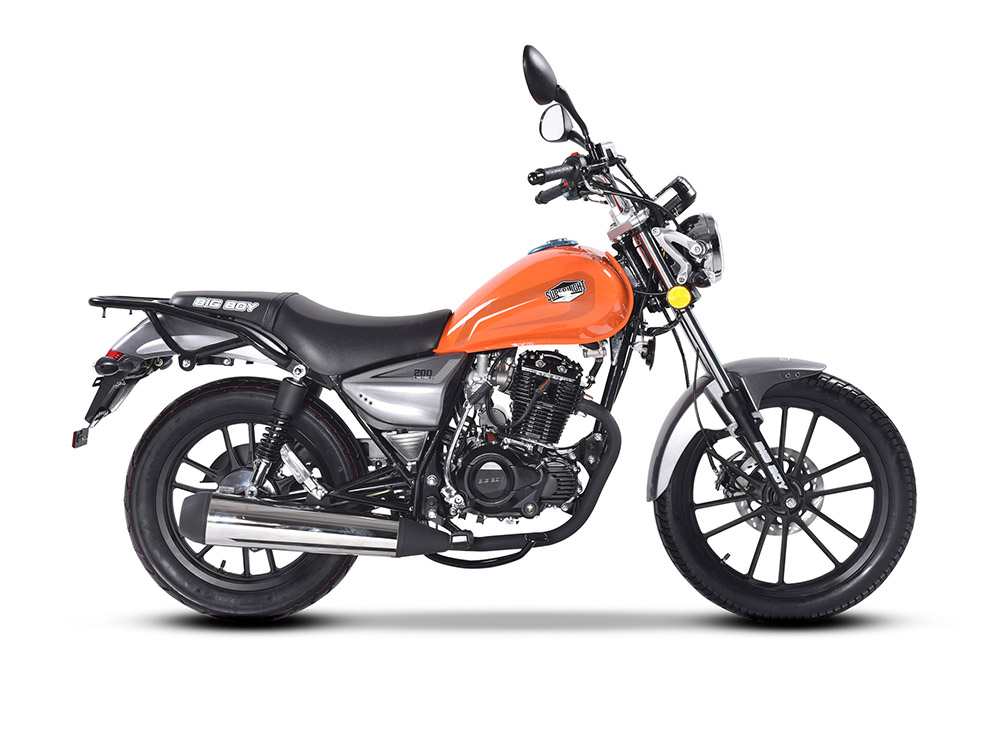 2022
Big Boy SuperLight 125
Pricing From R19,499 (RRP)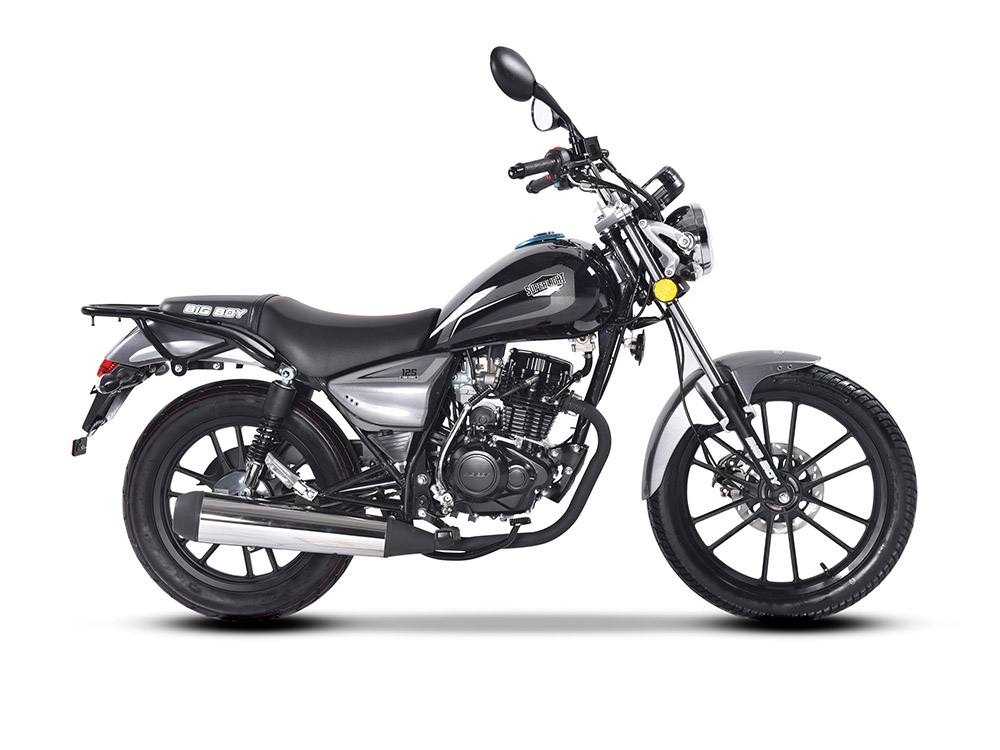 2022
Big Boy SuperLight 200
Pricing From R20,499 (RRP)