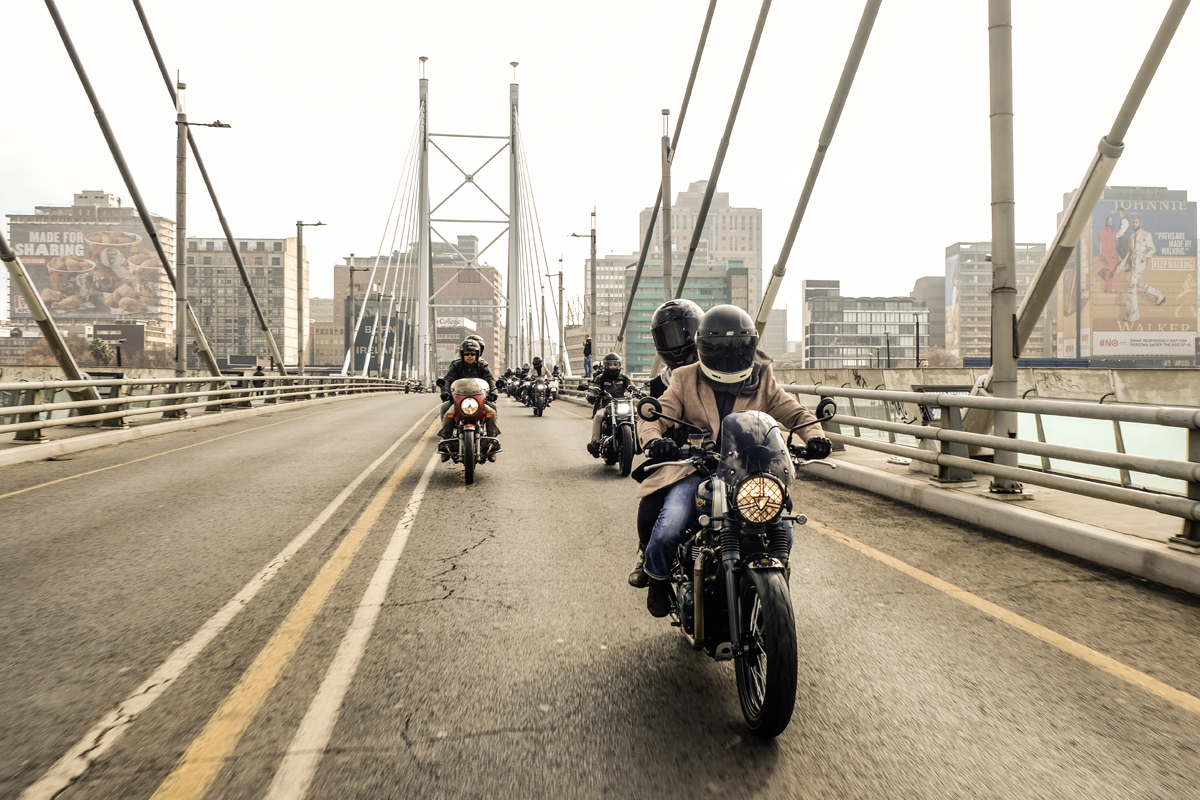 In the rush of modern life, it's easy to forget that riding a motorcycle should be an occasion. We have made a conscious decision to ride a bike rather than follow the herd and climb into a car for every journey and that is something to celebrate every time we swing a leg over our ride of choice.
It is an irony of riding that, even though it is a solo pursuit (for the large part), there is often nothing better than riding with a group of like-minded people. Somehow that forces us to recognise the occasion more: riding amongst a bunch of different bikes prompts us to reflect on the diversity of design and purpose and the diversity of riders and brings home the sense of community that is such a strong part of riding.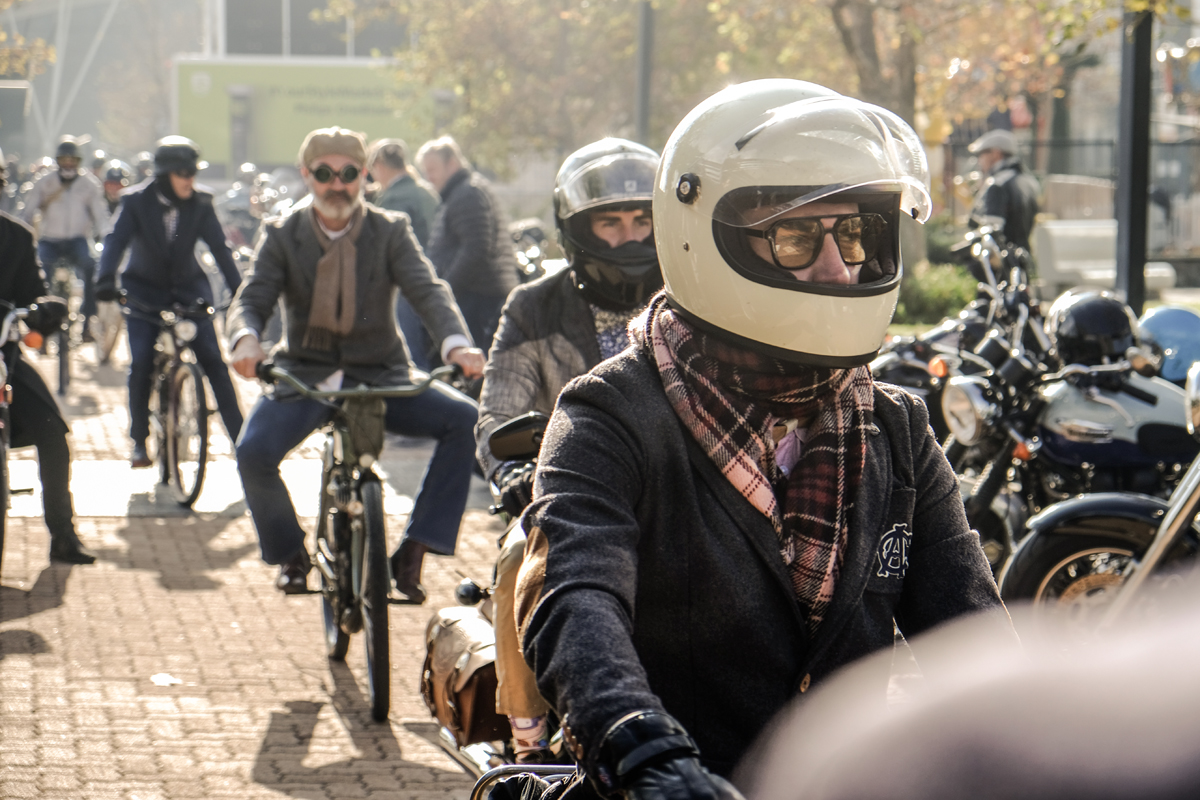 Since 2012, The Distinguished Gentleman's Ride (DGR) has brought together the motorcycling community in order to raise both awareness of and money for men's mental and physical health. In the intervening years, millions of dollars have been raised and subjects that were previously hidden under the surface have been brought out into the open, enabling more men to talk about and deal with personal mental and health problems.
This has been achieved through the simple expedient of providing a fun and stylish environment for people to gather and ride their bikes together. A mass ride is one thing – and spectacular to be a part of – but the genius twist of the DGR is to get everyone to really make an effort and dress up. It doesn't matter if it's your best three-piece suit or fancy dress, the process of making the effort somehow makes the message stick in the mind. Simply jumping on your bike in your regular riding gear would not have been half as effective.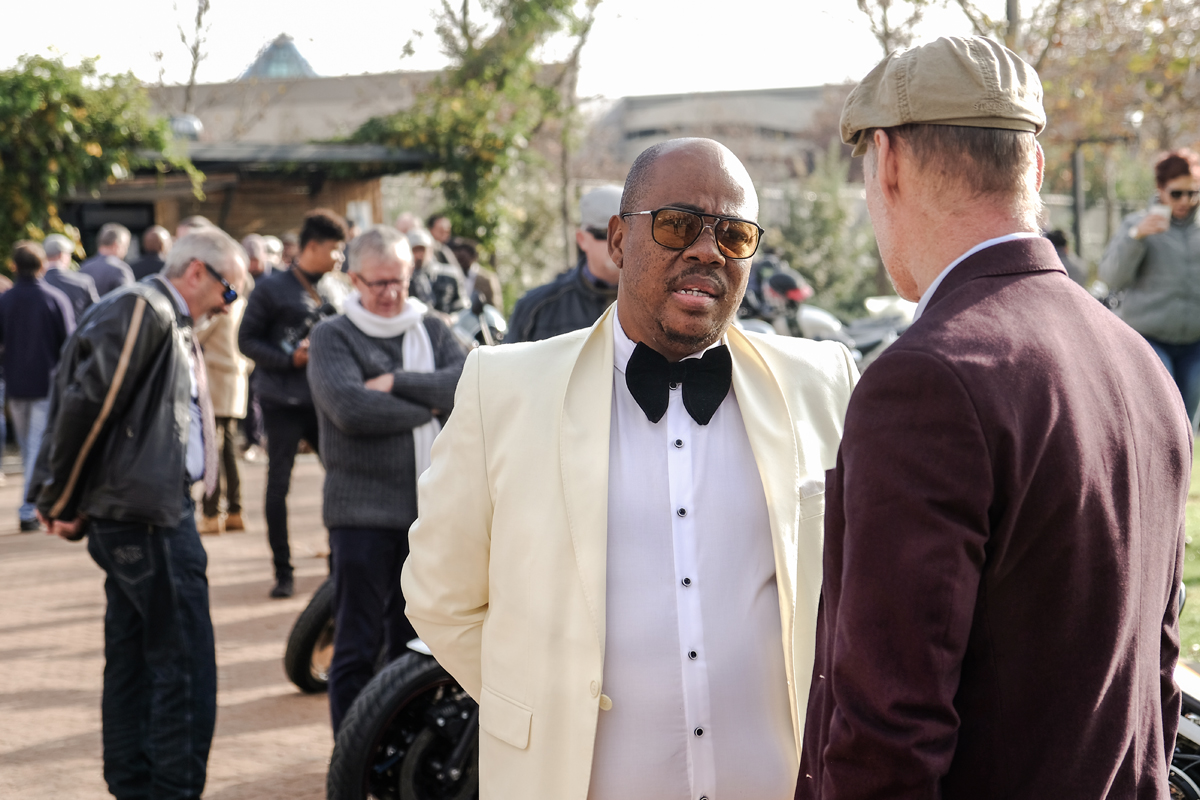 One would have thought that late spring in Gauteng would provide the perfect weather for a day out with friends, on bikes. As we are all only too aware, however, this summer hasn't blessed us with stable weather patterns and, looking at the weather on Saturday (the ride is always on a Sunday) it was doubtful that anyone would turn up to the starting point at the Mall of Africa the following day, so foul was it: wet and freezing cold.
Whoever is in charge of the weather obviously rides a bike, however, as Sunday dawned bright and sunny and, whilst not exactly hot, at least it was warm and dry. It still wasn't certain how many would believe what they were seeing as they opened their eyes on Sunday morning and peered out of the window, or how long it would last but, arriving at the start point, it was obvious that Gauteng motorcyclists are a hardy and optimistic bunch: there were literally hundreds of bikes and riders, all revelling in the sunshine and good company.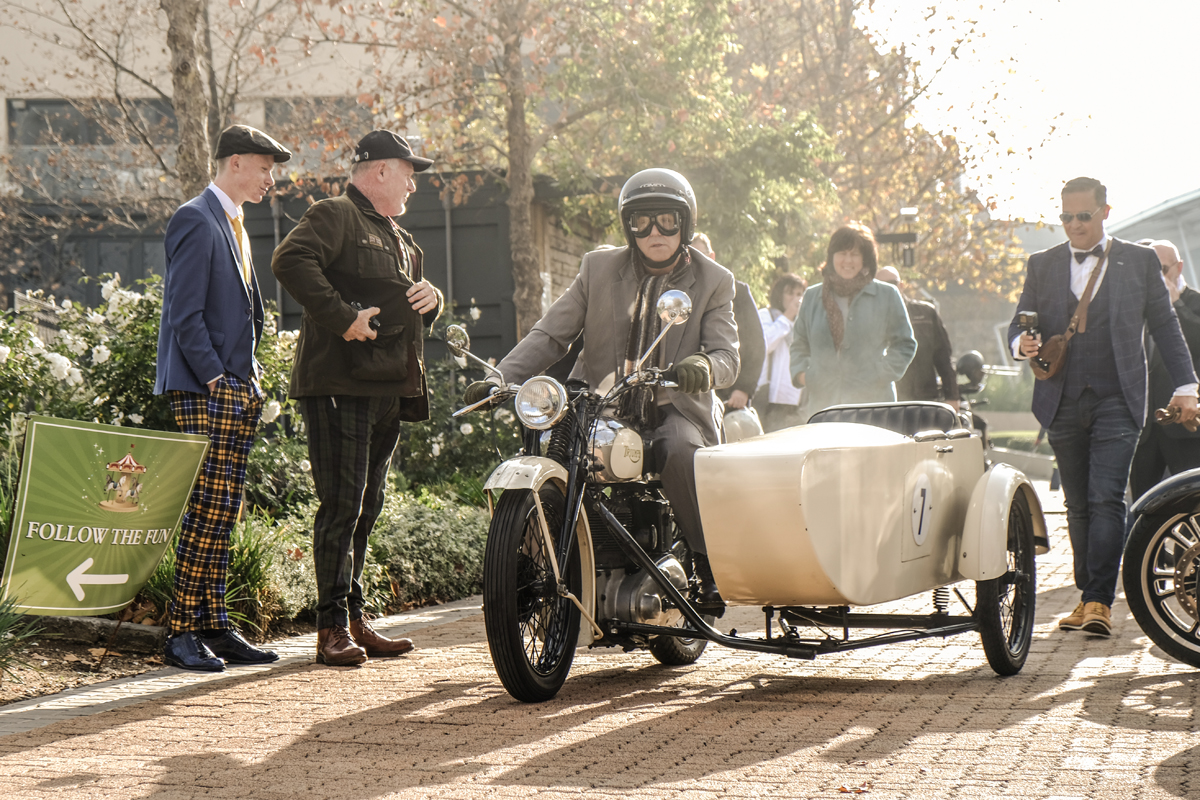 Going back to where this article started, it was important to me that the DGR should not simply be an occasion in terms of what clothes to wear, but also what bike to ride.
From the outset, the emphasis of the DGR has been on classic, 'modern classic', custom and simply 'interesting' bikes. Inevitably, a small element of modern machinery has crept in as not everyone has access to an appropriate ride. However, they all dressed up for the occasion—supporting what is a very important initiative.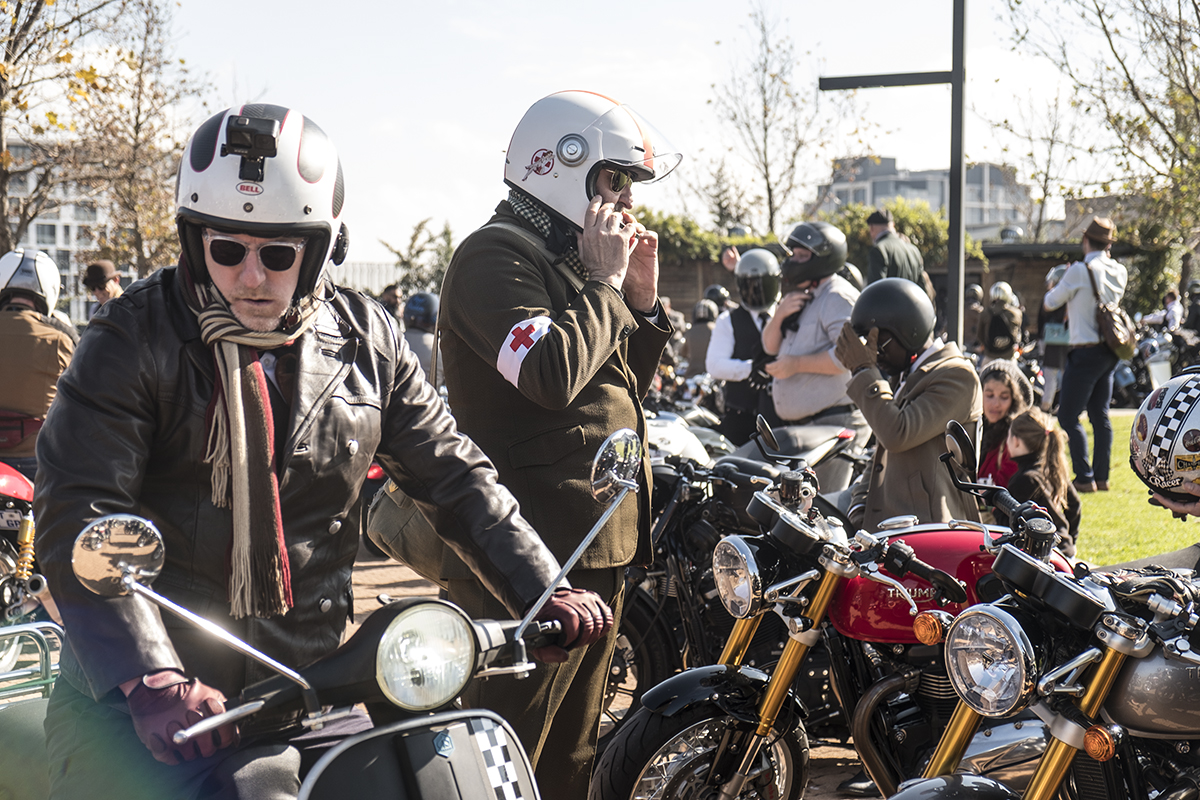 Now, I could have happily attended on my old Vespa, had a great ride and gone home happy. But where is the occasion in that? After all the shit of the last two years, the DGR this year deserved something special – a real statement that no matter what has happened, there will always be a reason to smile and to bring a smile to other peoples' faces.
Casting my mind back a bit, I recalled with pleasure the brief time I had spent on a fantastic custom bike built by Pat Draper of V-Customs in Centurion. To say it was a life-changing moment would be an understatement and I wondered if I would ever get the chance to ride it again.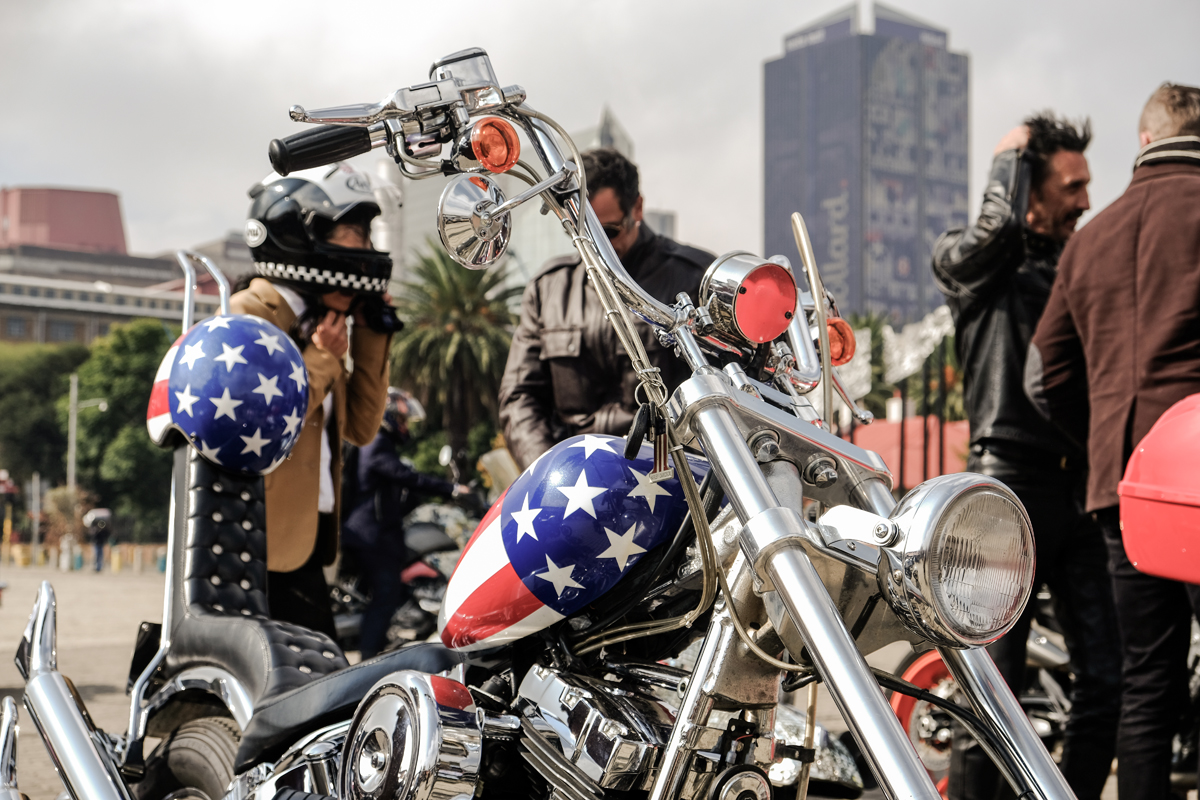 With the thought that I might be overstepping the mark, I steeled myself and asked the owner, Paul, if he would be riding the bike himself on the DGR. As he is in Durban and the bike in Pretoria, the answer was no and, happily, the answer to my question was just what I wanted to hear: Captain America was mine for the ride!
Full black leather, open face helmet with shades and the most iconic Harley custom bike of all time in amongst 500 other beautiful bikes and their riders all riding for a good cause: now, that's an occasion!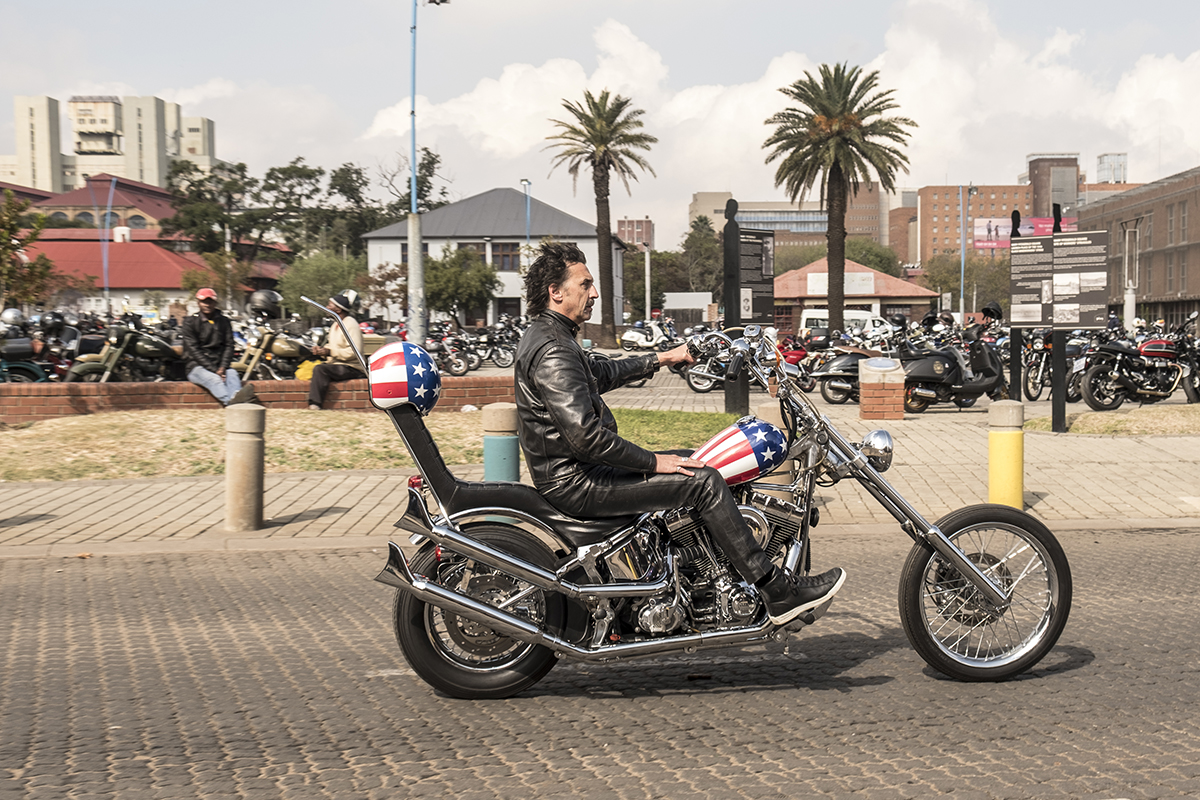 From the Mall of Africa, we meandered our way through Waterfall, Morningside, Sandton, Dunkeld, Rosebank, past Zoo Lake, across Empire Road and into town, over Mandela Bridge and to the midway point in Newtown.
From there, we thundered along Market Street right through the heart of the CBD, out through Kensington, Gillooleys, Sandringham, Greenstone and finally to Modderfontein and the Fourways Farmers Market. Coming through Sandringham, it started to rain and was freezing cold and it was difficult to look Peter Fonda-cool with a drip hanging off the end of my nose. The rain soon cleared, however, and, while the sun refused to make a reappearance, at least it stayed dry, if not too warm.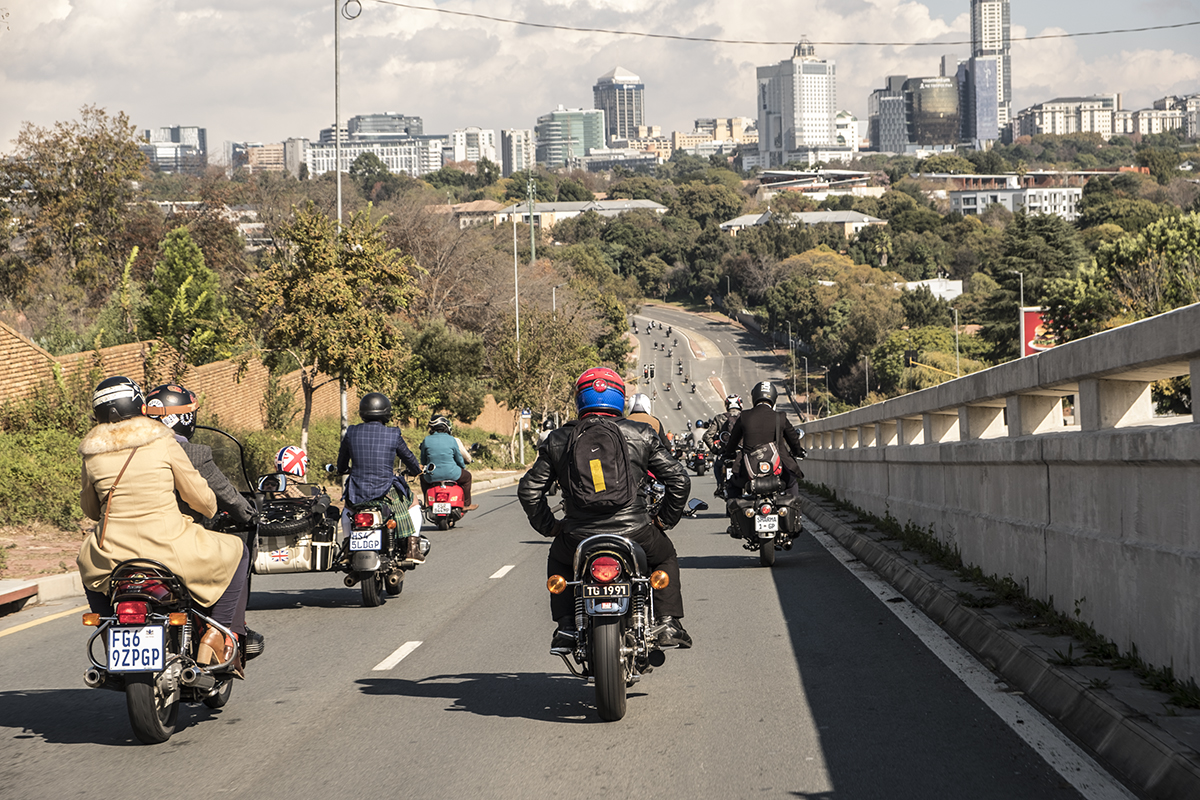 And so ended another DGR and the prospect of another twelve months of undistinguished riding stretches out ahead. Riding Captain America alongside 500 other dapper riders might not be an everyday possibility but that just serves to make the occasion when I was able to do just that all the more memorable.
Special thanks must go to the organisers of the Johannesburg DGR, the JMPD who did such a good job of marshalling the ride, global sponsors Triumph Motorcycles and Elf lubricants and all participants who entered fully and unreservedly into the spirit of the ride. It really was a special occasion.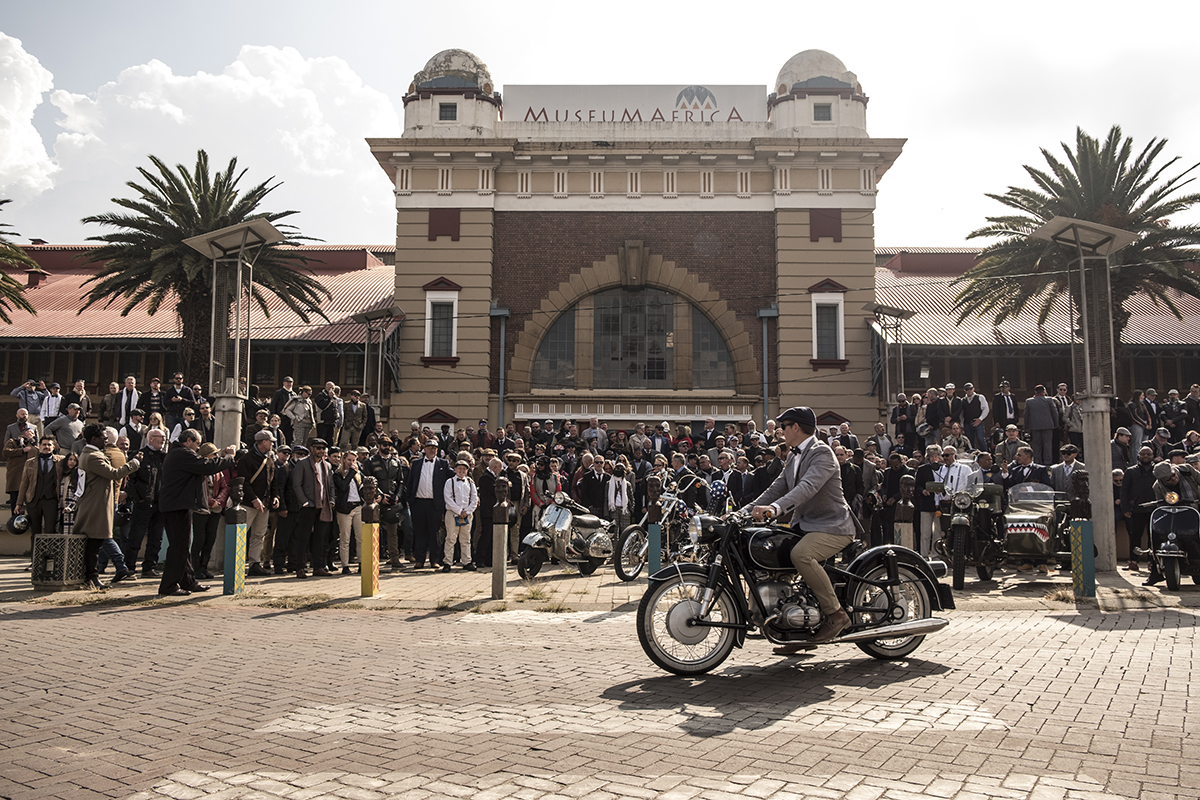 It is possible to make donations to the DGR all year-round. For more details, visit: www.gentlemansride.com