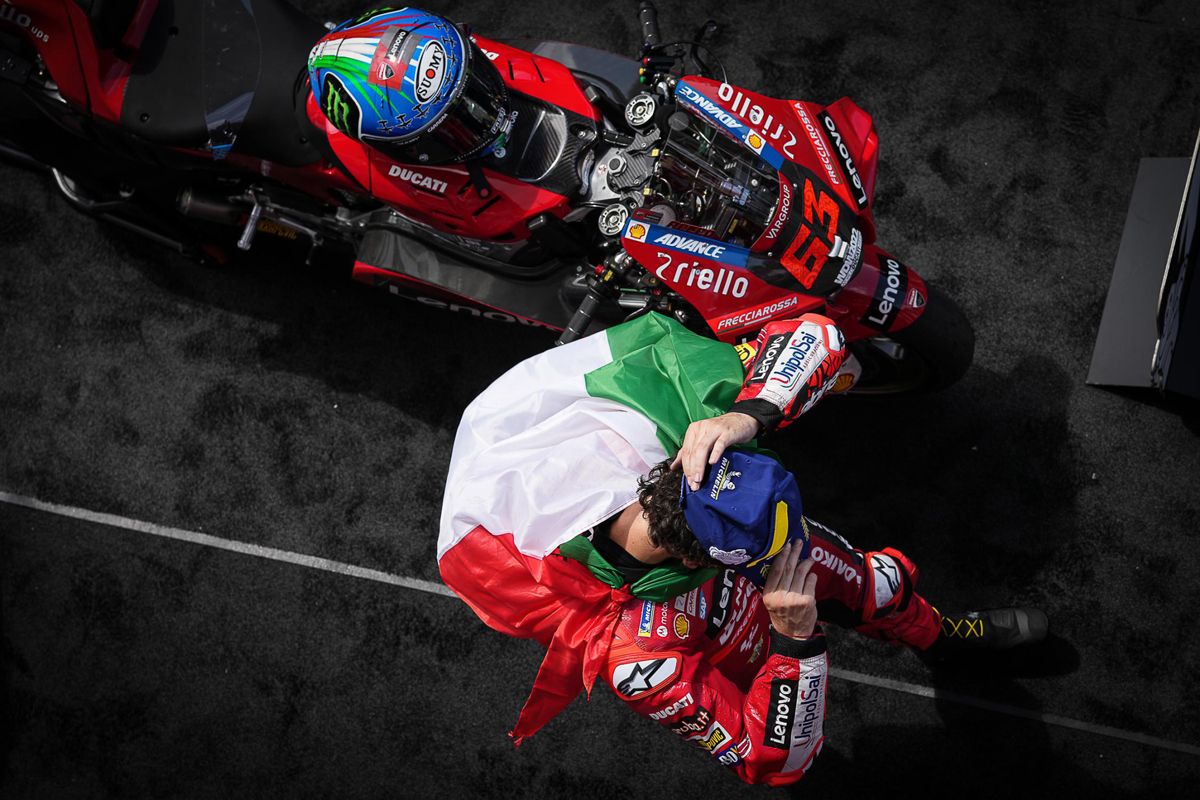 What is it about the Italians? They make cars and motorcycles that look as though they're going 100mph when they are standing still, as well as being fast when it matters. Another thing they are rather good at is making race tracks that not only look fast but are, in reality, bloody fast as well.
It gets rather boring when people go on and on about the speeds down the main straight at Mugello. Yes, it's fast; the fastest on the calendar, but look at the rest of the track. Get over the obsession with top speed and look at average speed: look at the on-board footage: look at the helicopter footage: it just looks insanely fast. It's one of the few tracks where you watch and hold up your hands and honestly say: there is no way I could do that!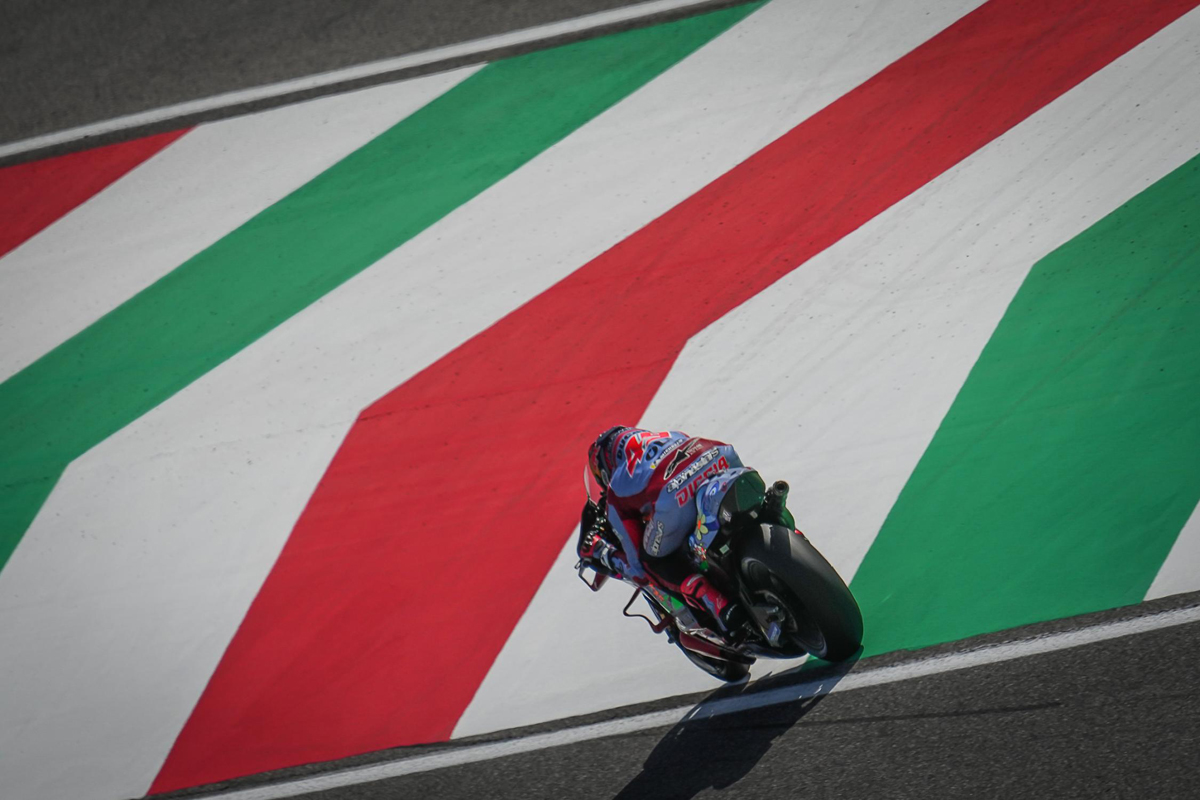 I'm not saying I could do it at any other track, either, but Mugello is so fast and flowing and obviously requires balls the size of steel footballs. It's poetry in motion and the distillation of everything that's great about MotoGP.
For so many years, Mugello was synonymous with a certain V. Rossi: nine victories including seven in a row from 2002 to 2008 – no one else got a look in. Even now, in 2022, with the Doctor no longer racing, he made his mark via the VR46 Mooney team and riders Bezzecchi and Marini. While it was clear that Ducati would be front runners, given their top speed advantage, I'm sure there weren't many who had either of the VR46 riders up at the sharp end. And yet, there they were second and third on the grid, with another satellite Ducati – the Gresini bike of DiGiannantonio on pole. Not only that, but Bezzecchi led the race for a few laps at the start, before finally fading to fifth at the finish. Not bad for a new team and rookie rider, continuing the Rossi/Mugello love affair.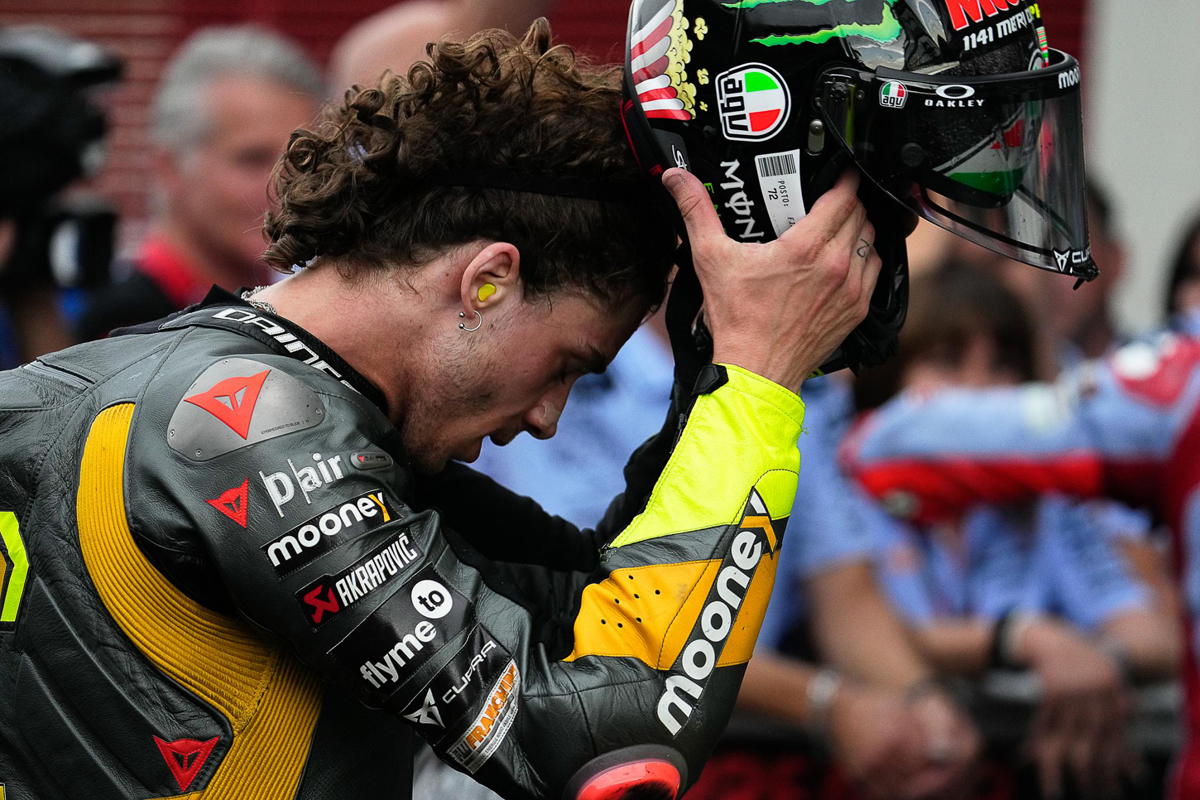 Ducatis took the first five places on the grid and six places in the top ten, which will have made the other manufacturers blink! One factory Honda, one factory Aprilia and one factory Yamaha, plus one LCR Honda in the top ten on the grid didn't bode well for the non-Ducati contingent.
Brad Binder also shone in qualifying. Taking a gamble on slicks when the rest of the field was on wets, he looked to have timed it perfectly as he set a time three seconds faster than anyone else in Q1. Had it rained right then, he would be through to Q2 but other riders had time to get laps in on slicks and Binder ended up 16th on the grid, having hit a wall in terms of lap times.
He then produced one of the rides of the season as he made up seven places at the beginning, eventually finishing the race in seventh after Bastianini's late-race crash. That was impressive but not as impressive as his lap times late in the race, which were as good as anyone's. That was much more than the KTM was worth so the performance came from within himself and yet again, we were left to wonder how he would have faired in the race had he been able to qualify better.
With the news that the RNF Yamaha team would be switching to Aprilia machinery for 2023, Darryn Binder's place at the MotoGP table is looking shaky, even if no decision on riders has been made as yet. A move back to Moto2 could be on the cards but he did his MotoGP prospects no harm at all by being the second Yamaha home, albeit in 16th. The important thing to note, however, is that he was ahead of factory Yamaha rider Franco Morbidelli, while Andrea Dovizioso continues to play the role of loneliest man in the pit lane as he struggles to get anywhere on the Yamaha. Will we see him on the grid next year? Right now, it seems doubtful: if he has no chance of doing well, then he has no motivation and it's easy to see his point.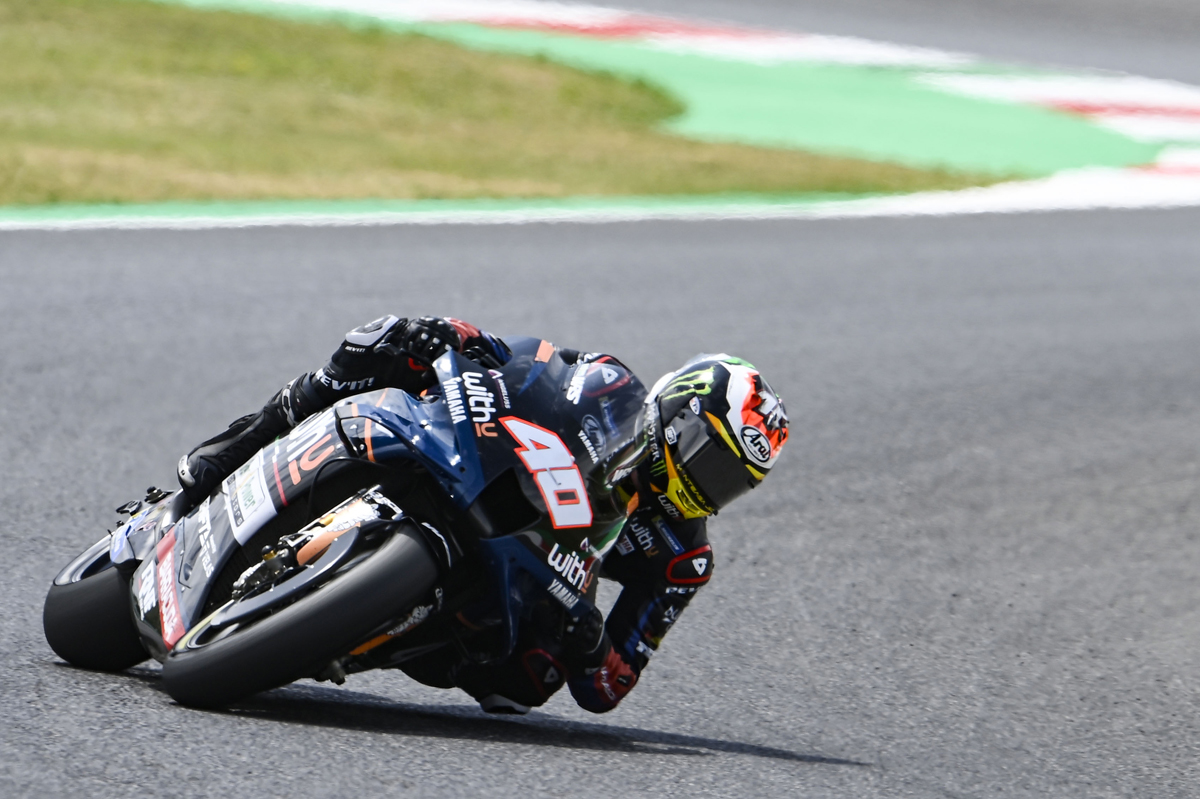 As it was, Fabio Quartararo once again showed his skill by dragging the Yamaha up into second in the race and, while he didn't really look as if he could challenge Bagnaia at the front, neither did he let the Ducati man off the hook for one second. Bagnaia is getting used to soaking up pressure from Quartararo and, it has to be said, does it extremely well. Yes, he crashed out at Le Mans while fighting for the lead (not due to pressure from Quartararo) but, at that point, the only pressure was from within himself. Against the top speed of the Ducati at Mugello, even the sweeter-handling Yamaha couldn't make an impression and the second half of the race was a little processional, if not without tension.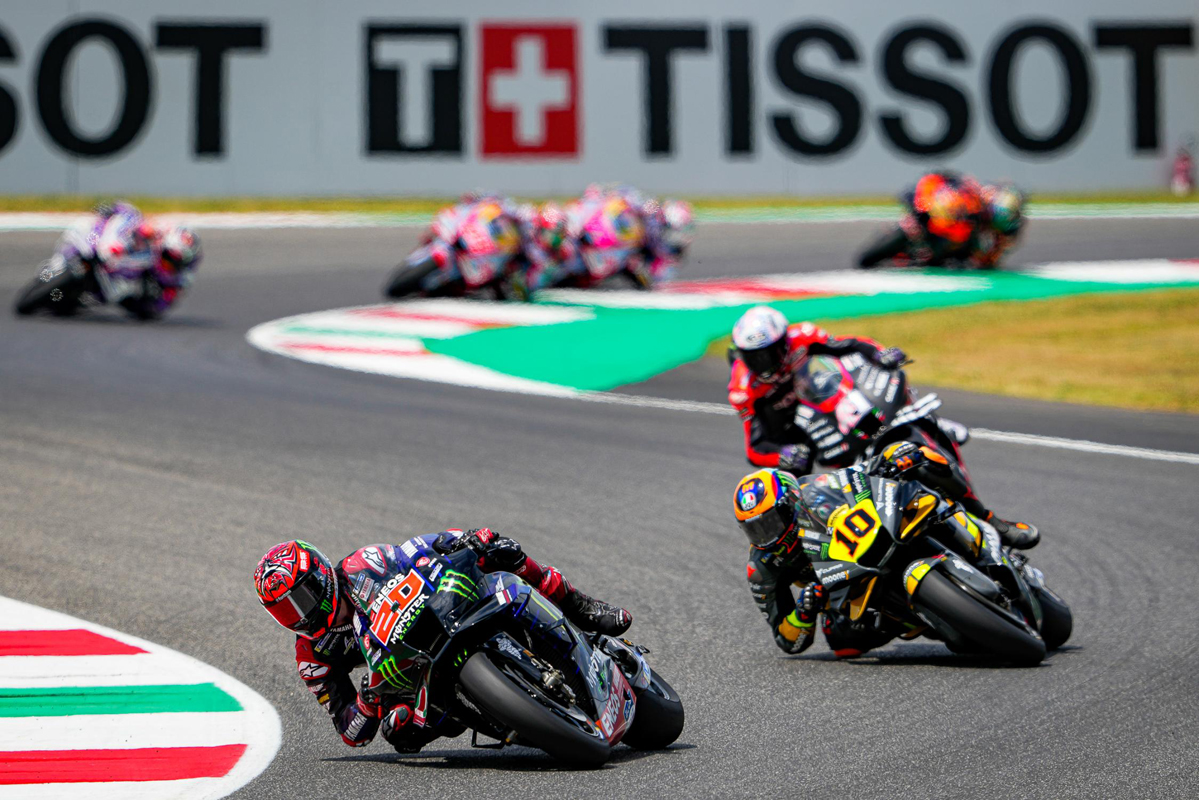 As usual, the biggest stories from the weekend came from off the track. We are right in the middle of the silly season, where riders jockey for position in 2023. We've spoken about this often before but there is always something new to report on.
The strongest rumour that circulated at Mugello was the possibility of Jack Miller taking Miguel Oliveira's seat at KTM, alongside Brad Binder. Not sure that anyone saw that coming. If not on the factory Ducati, everyone assumed Miller would be demoted to one of the satellite Ducatis, which Miller himself said he would be happy about as long as he was still on the grid, doing what he loves best.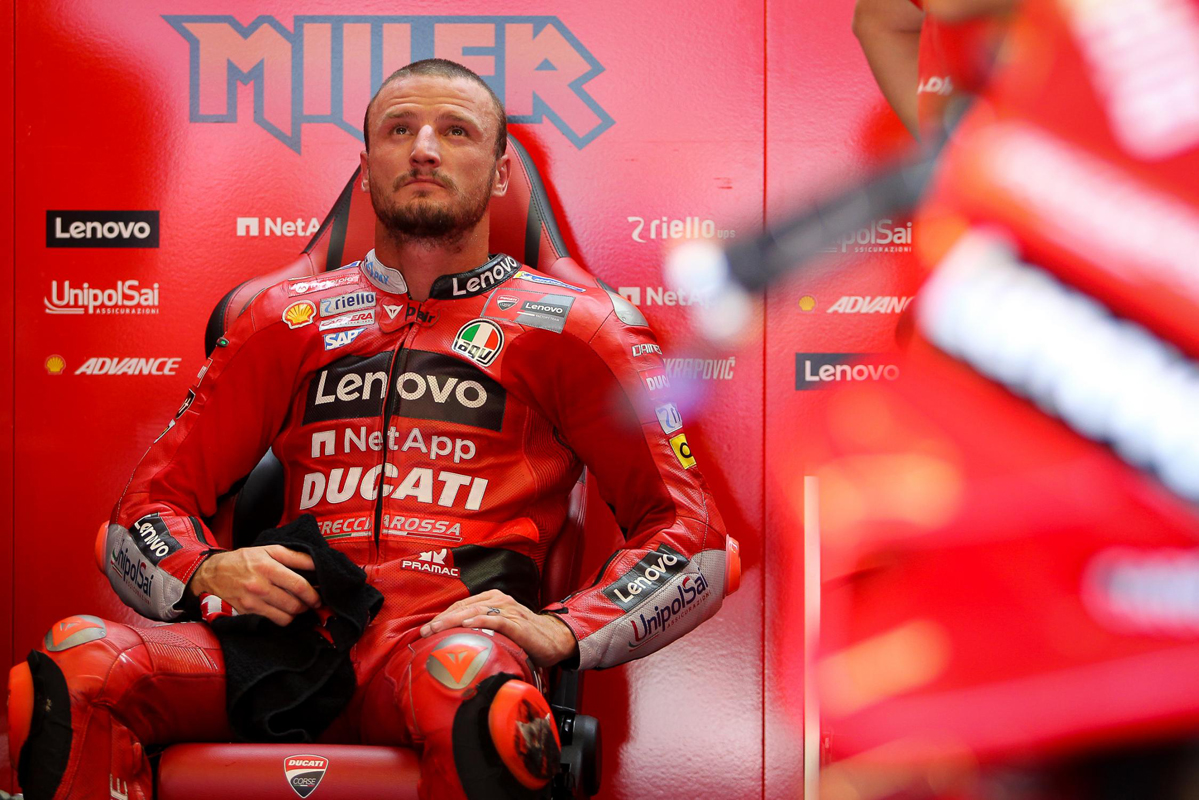 But the potential KTM move is a real curveball. Is it Miller clutching at straws? Let's face it, the Ducatis, whether factory or satellite, are looking insanely strong this year and it would be a brave man who turned his back on the manufacturer. Mind you, the KTM ride would be a factory ride and that is what all riders value over anything else. Whether the bike is capable of winning or challenging for the win consistently is another matter. Brad might have a long-term contract but surely even his patience will wear thin as he squanders away his best years on a bike that, at best, is inconsistent.
Just like Quartararo, however, Binder is out-performing his machine this year, something that will not be going unnoticed in the paddock, but will there be any space for him in another team after his KTM contract runs out at the end of 2024?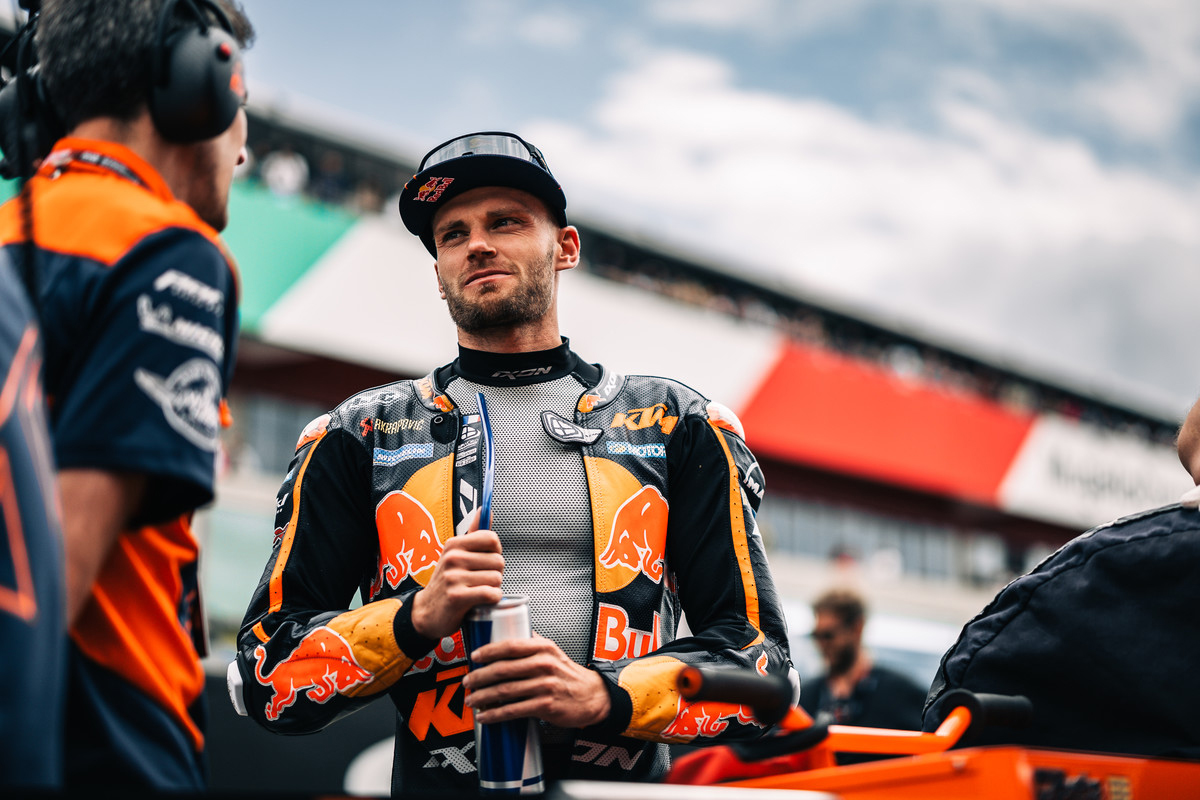 The fact that Miller is connected with KTM means that Oliveira's situation is tenuous, despite being the most recent winner for the Austrian manufacturer. He has allegedly been offered a contract for 2023 but that seat might be at Tech3, which is running the satellite KTM RC16s. Oliveira has indicated that he's not interested in that but where else he might go is not clear yet. The fact that he could move to Tech3 means that either Gardner or Fernandez could be out of a ride in 2023.
Also being suggested for the second factory KTM seat are Alex Rins and Pol Espargaro, who have no seat and potentially no seat respectively for 2023. Of the two Suzuki riders, Mir is strongly rumoured to go to Repsol Honda, while Rins is still unconfirmed. What a position for KTM to be in, with three top riders available. How would you choose?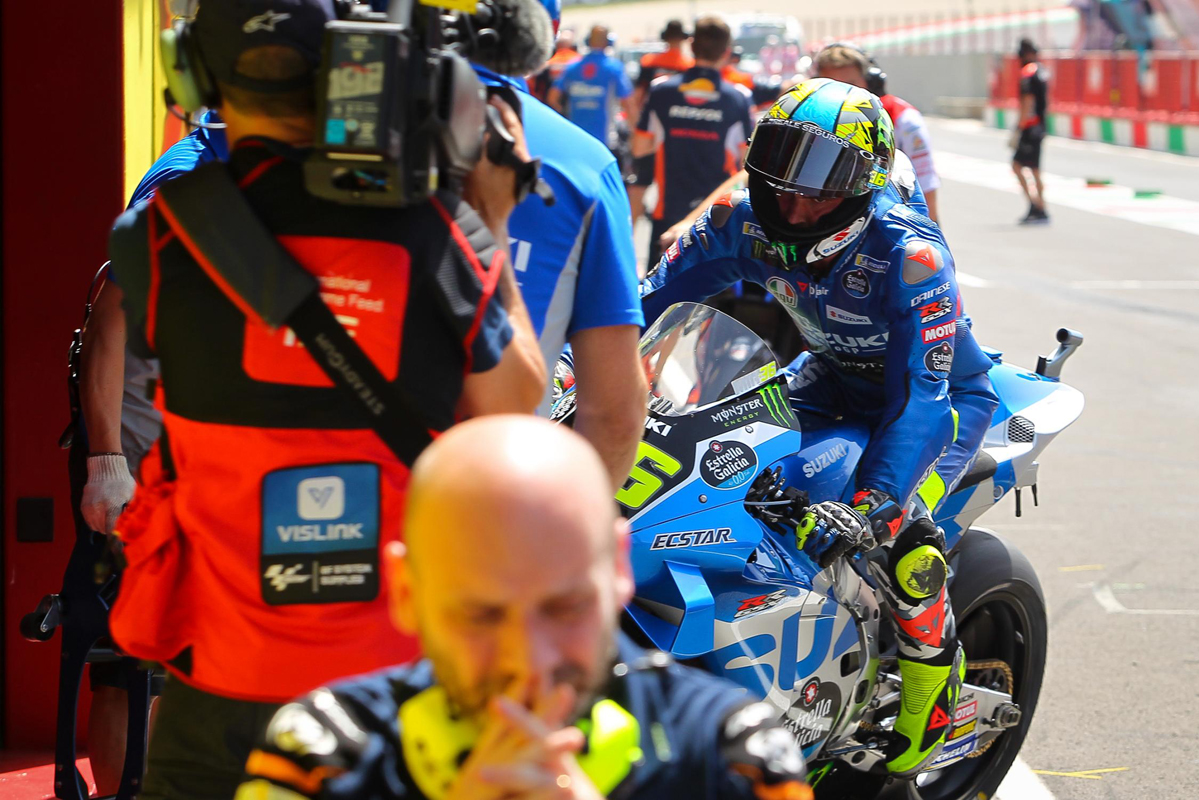 Aprilia nailed its colours to the mast before the weekend by announcing no rider change for 2023, so that issue is settled. Yamaha would be mad to lose Quartararo, even if there was anywhere else for him to go, and Morbidelli is under contract for 2023, but will they honour that contract in the face of dire performances in 2022, admittedly not all his fault? With RNF changing to Aprilia for 2023, there is no satellite team for Yamaha to move Morbidelli sideways to, so, were he to lose his seat, where could he go?
Then, when all the dust of qualifying had settled, Marc Marquez dropped the bombshell that he is taking time out of racing to have a fourth operation on his right arm to once and for all attempt to sort out the problems caused by his 2020 Jerez crash from which he is still suffering.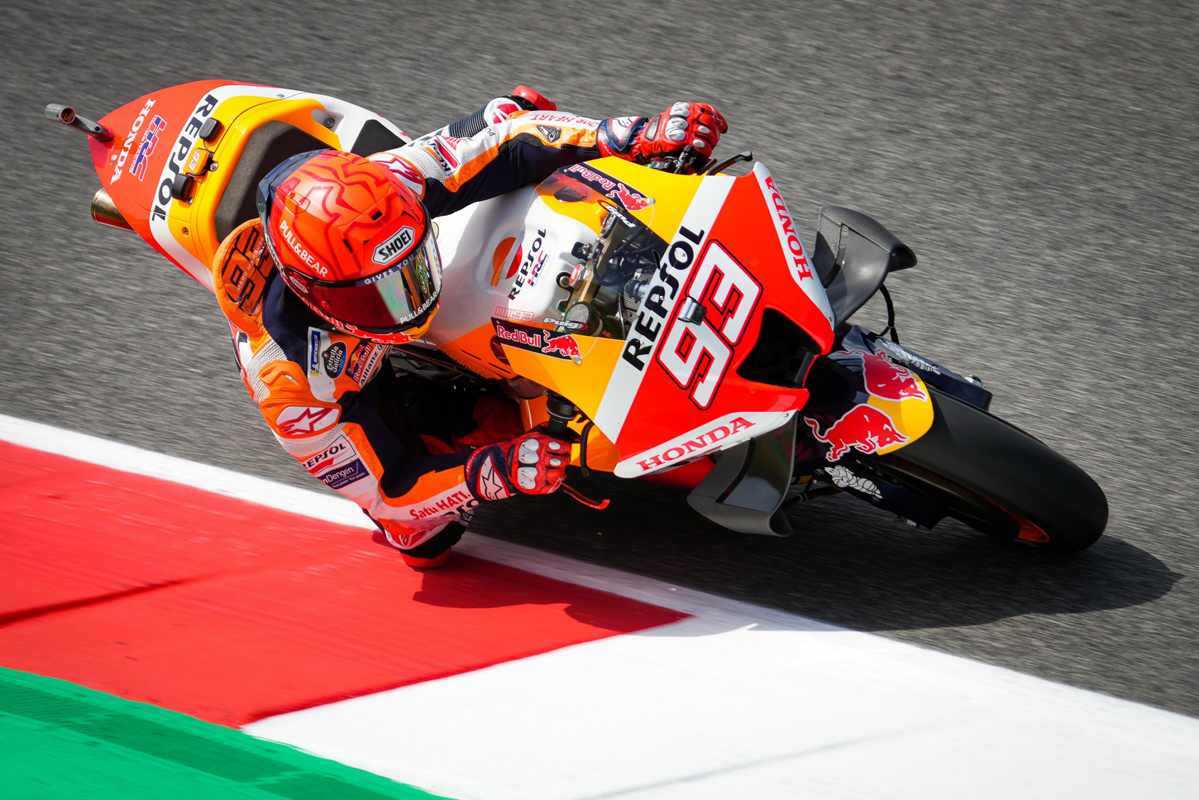 How long he will be absent for is anyone's guess. Not even the surgeons who will perform the operation in the U.S. can give any indication when he will be able to return.
Of course, the big question is, will he return? Or, more accurately, will he be able to return? Love him or hate him, a fit and strong Marquez is incredible to watch and to have him fighting at the front alongside Quartararo, Bagnaia and A.Espargaro would be something to witness. For his career to fizzle out like this would not be the way he would want it to end but would also rob us of more opportunities to watch the pre-eminent rider of the 2010s.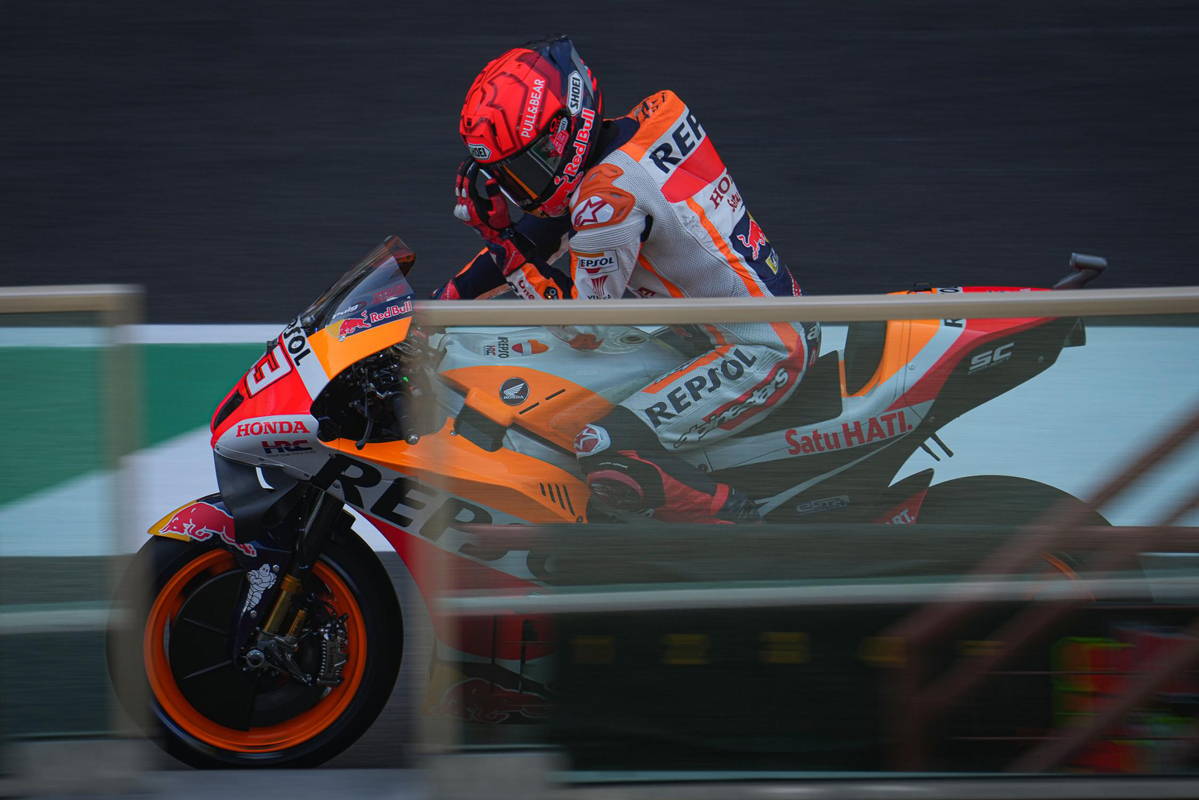 Of course, every career has to come to an end but you want it to be on the rider's terms, not through outside influences. It was a measure of how the other riders felt that all of them shook his hand on the cooling down lap and Quartararo especially tweeted his support for the Spaniard. You are only as good as the riders you beat and, whilst once it was Rossi who had the target on his back, for a long time now it has been Marquez. No rider wants to miss the chance to beat him fair and square in a head-to-head fight before he hangs up his leathers. Let's hope the surgery goes well.
Having started by saying we should ignore the top speed headlines at Mugello in favour of looking at the whole lap, it is hard to avoid the fact that a new top speed record was set at the Italian GP.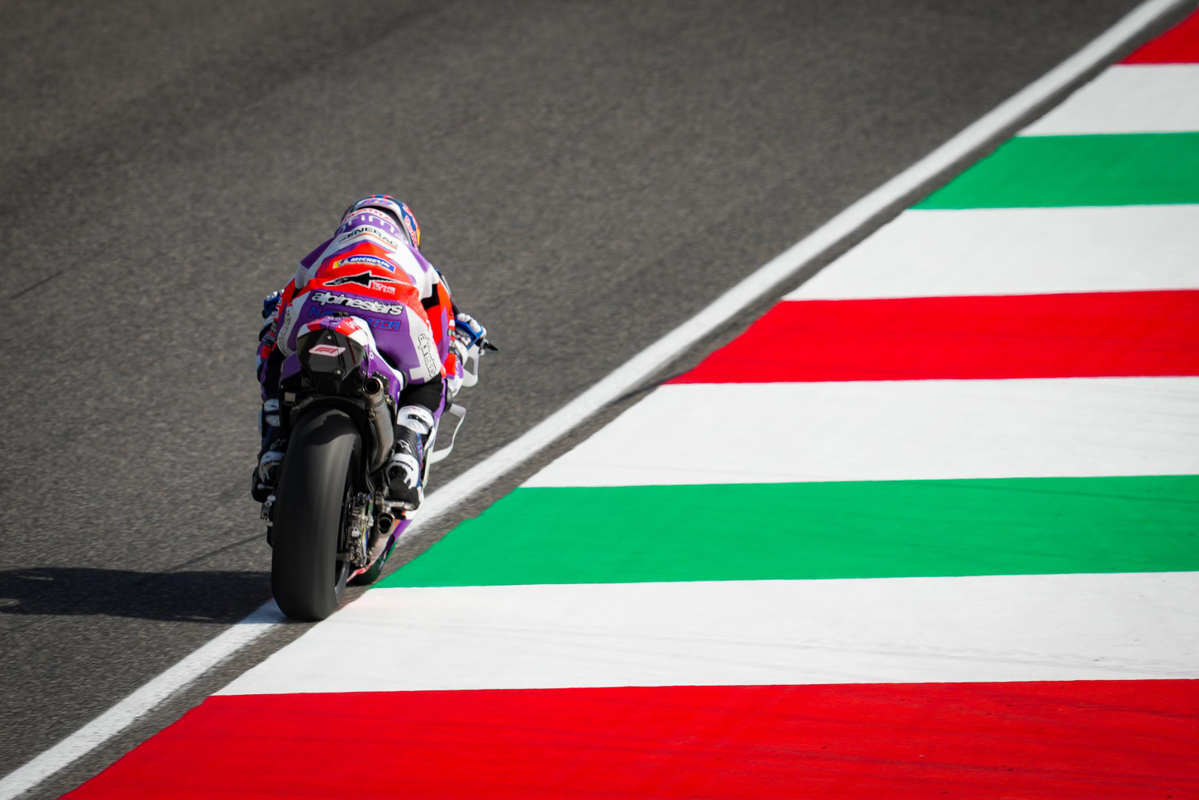 Jorge Martin (on a Ducati, obviously…!) was clocked at a frankly mind-boggling 226.2mph (363.8km/h) on the pit straight. Yes, he benefitted from being in the slipstream of another rider but, still! Balls of steel, remember?