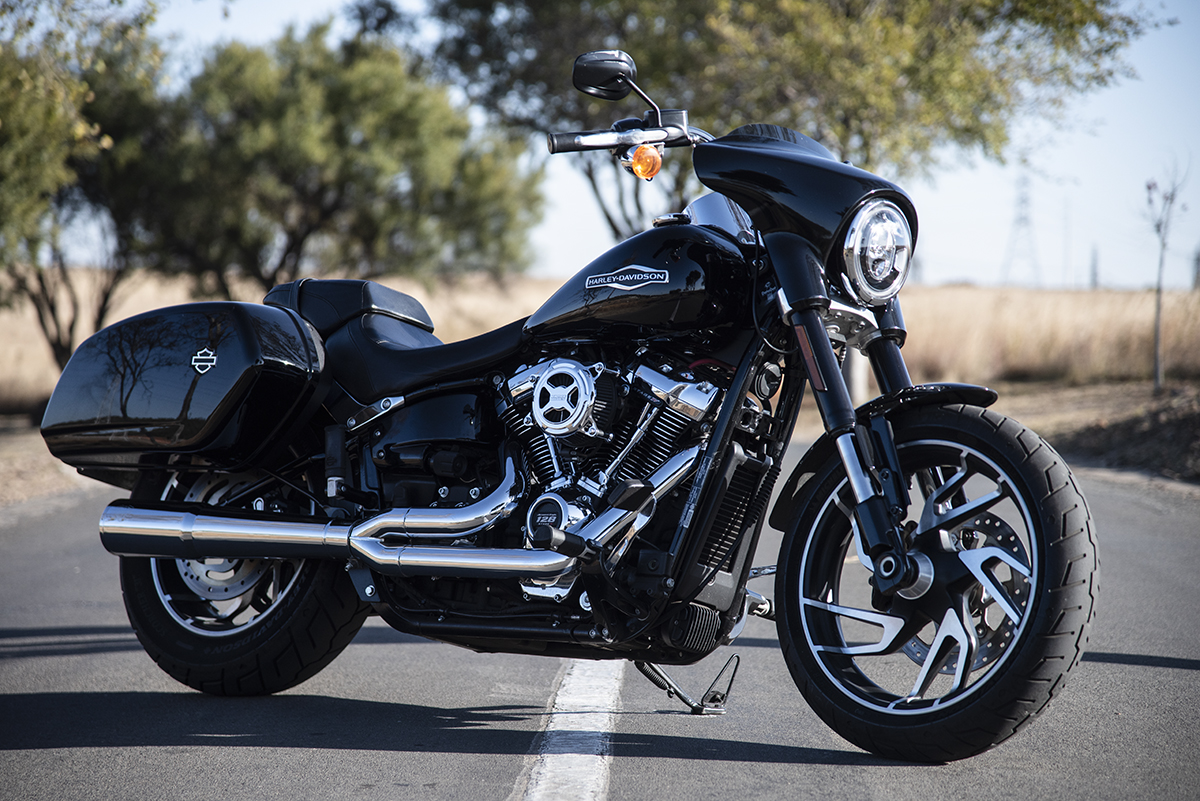 I have been a Sport Glide fan ever since I first laid eyes on one in Croatia during an H-D World Media event. I subsequently rode one for an extended period, which I documented in Nov 2018. Take a gander at that write-up to get the lowdown on what makes the Sport Glide such a viable and functional option. You can imagine then why I jumped at the opportunity to ride H-D Gold Rand's breathed-on version.
Screaming Eagle are the Performance Parts Division of The Motor Company. You can incrementally bump the power of your Harley, limited only by your wallet thickness. Gold Rand did not hold back on this Sport Glide. They threw the whole Screaming Eagle stage IV kit and caboodle at it! What this entails is the following: CNC Ported Heads with 1 mm bigger valves, a big-bore kit (128 cubic inches ie.2,100cc's!) comprising steel liner barrels and forged high compression pistons, SE8-517 High Lift Cam, St IV Timing Cover, high-performance cam bearings and tappets, 64 mm throttle body and high flow injectors.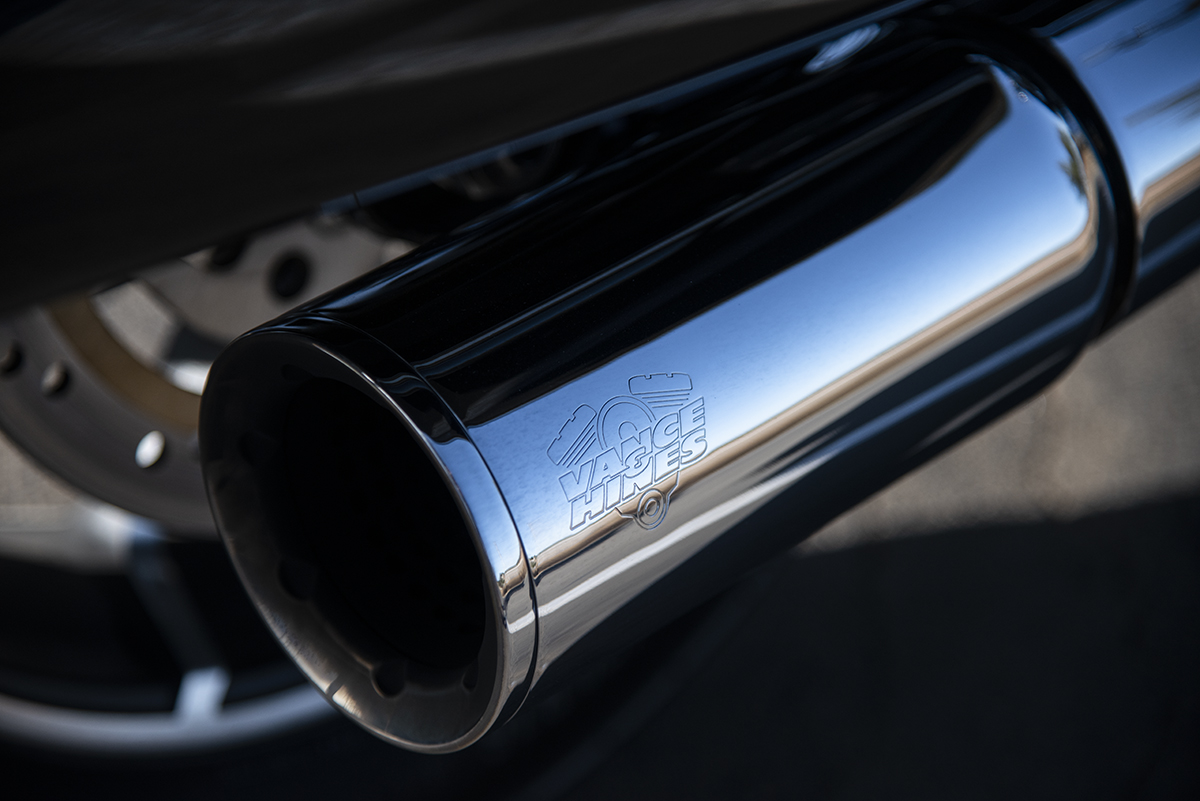 To get rid of all the enhanced exhaust flow, Gold Rand bolted on a 2-1 Vance and Hines pipe with a tailpipe reminiscent of a Howitzer's that Ukraine is using to throw serious stuff at the Ruskies. Serious mods then. The obvious question is, "OK then, how does it go?"
A standard Sport Glide in 107 ci (1745cc) guise puts out around 80 or 90 ponies at the back wheel, with its trump card, as with most Harley's, being the torque of around 145 Nm pumped out at a lowly 3250 rpm. It is no slouch, accelerating with authority to a top end of around 190 kph. Pretty rapid for a cruiser-type motorcycle. Bolt on the Screaming Eagle kit and brace yourself. The torque, courtesy of a full 2,1-litre motor is huge. You would think that it would struggle to rev out with the huge pistons. Think again. Crack the throttle in any gear and brace yourself. The back wheel scrabbles for traction and the beast launches with authority!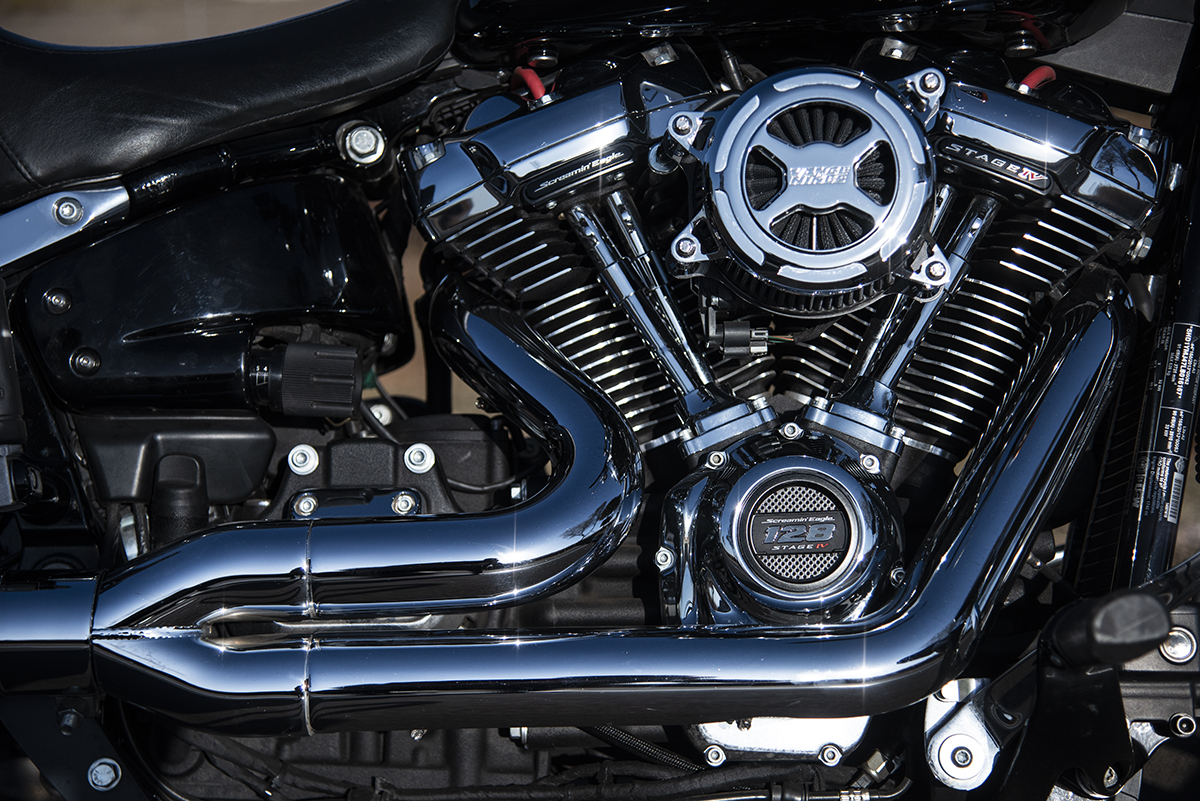 Please understand that there is nothing subtle about this bike's performance. The Vance and Hines pipe announces your intentions in no uncertain terms, lending new meaning to the expression, "Flight of the Thunder V". It is, however, not so intrusive at high constant speeds, which the big motor makes so effortless. At 3550 rpm the Sport Glide lopes along at 160 km/h with a massive amount in reserve. Its roll-on performance is stellar. It thunders past 200 km/h still pulling like the proverbial train.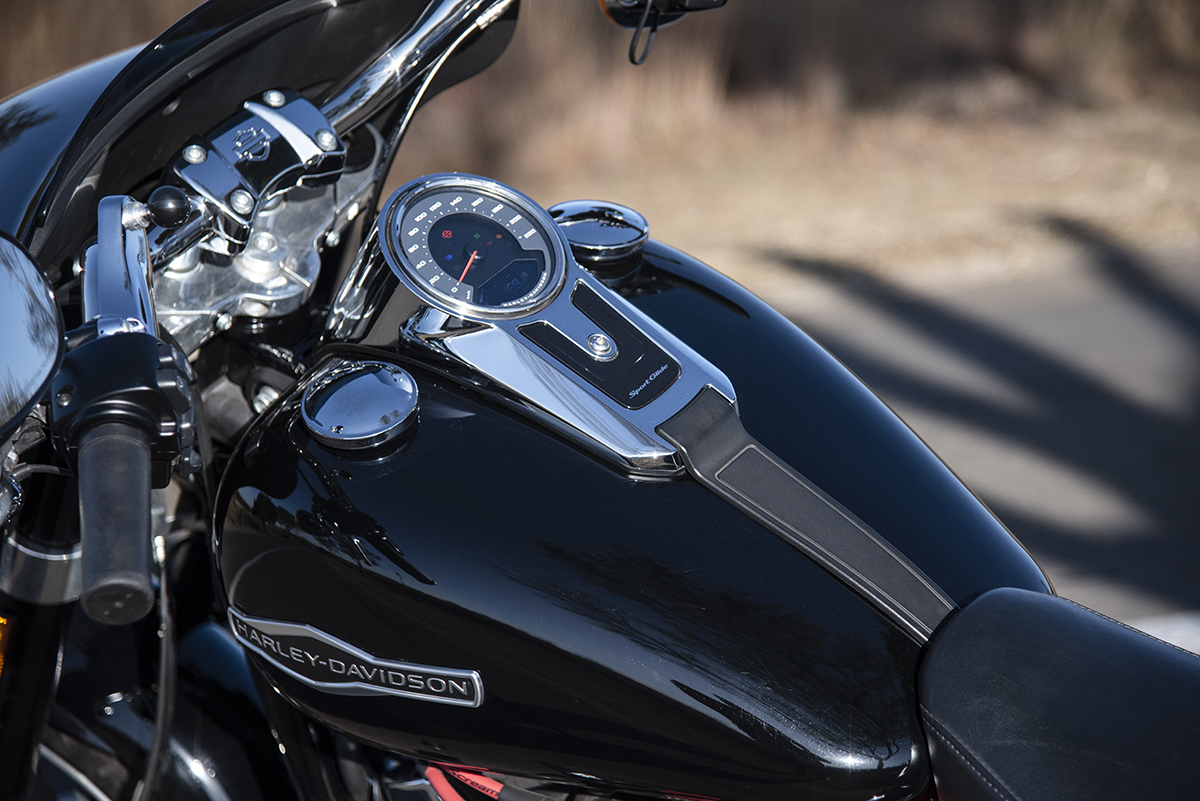 The suspension and brakes still cope well with the additional performance, keeping things tidy. In fact, that is what impressed me the most with the build. There are really only plusses. Vibration levels are uncannily low and everything happens without fuss or bother. Clearly, H-D has done meticulous development work on the Screaming Eagle bits. It is the complete package.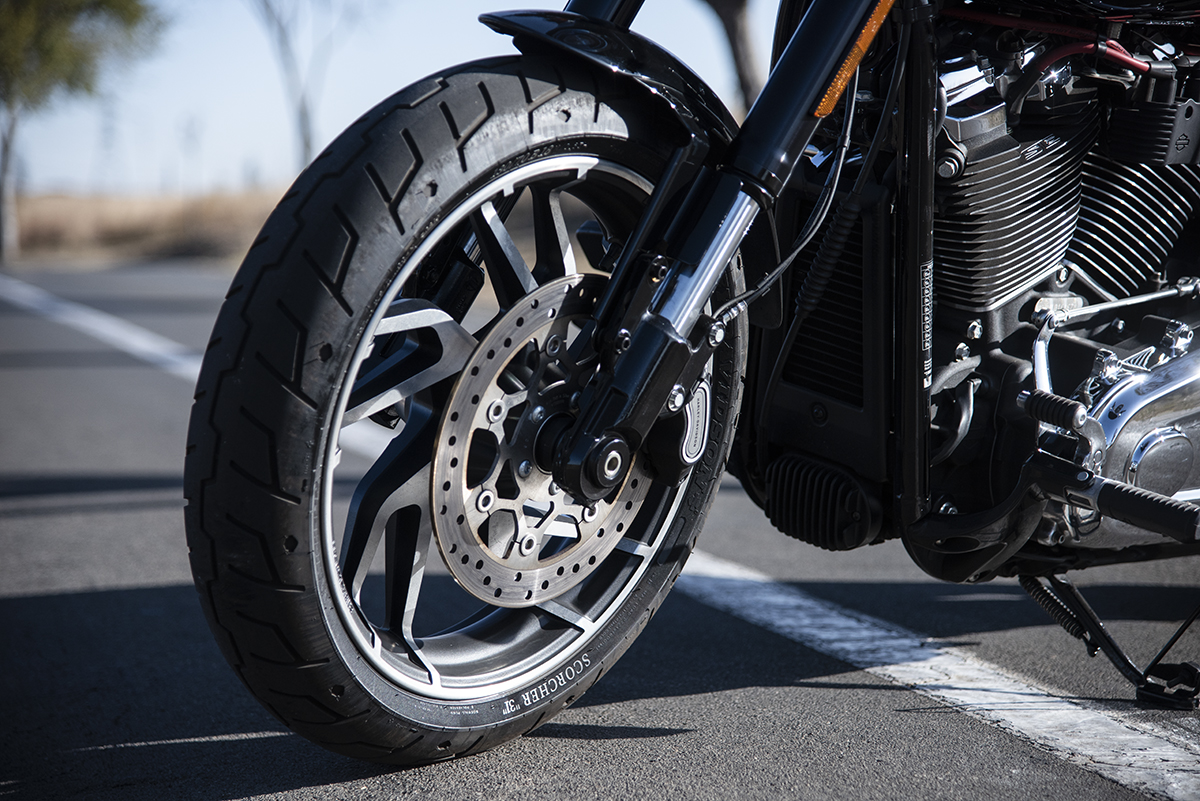 The Stage IV kit does bring even more fun to the ride. The fairing and panniers unfasten from the Sport Glide in seconds. What you have then is the ultimate 'sleeper'. Guy pulls up next to you on his crotch rocket and looks at you with a hint of disdain as he prepares to paralyze you off the line. Yeah right! The huge torque bolts you off the line like a pro stocker, leaving Racer Boy in your wake. Gold Rand set the bike up on a Dyno to ensure that it runs sweetly right through the rev range. Peak power is at 5547 rpm and torque at 3423 rpm. Dyno figures show massive gains across the rev range. This puppy makes serious power!
The Stage IV kit quite simply makes a good bike better. Does it need it? No. Do you want it? Oh Hell yes!! Typically performance enhancements are invariably a compromise. This is not the case with this bike. You can putter around effortlessly without any hint of the dynamite concealed within the package. Tour and still enjoy excellent economy at sane speeds. Load your missus, pack your panniers, and set out, secure in the knowledge that you can expect typical Harley reliability. Eat as many pies as you like, the Sport Glide won't care. You enjoy excess power in all situations.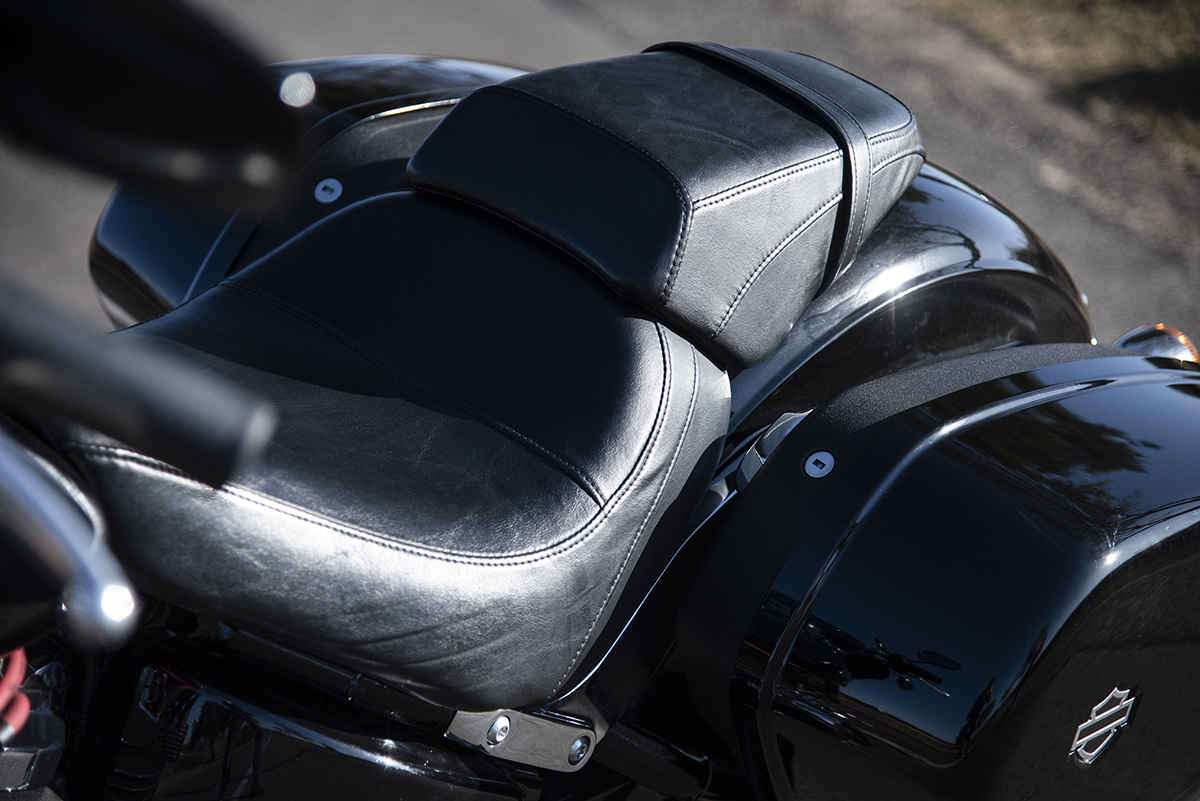 At around R160,000, the performance isn't cheap, but the enhanced go is massive. As with everything in life, what you pay is what you get. I just gotta say that the look on Boy Racers' face after he got smoked was priceless!
For more information on customising your Harley-Davidson contact – www.hdgoldrand.co.za