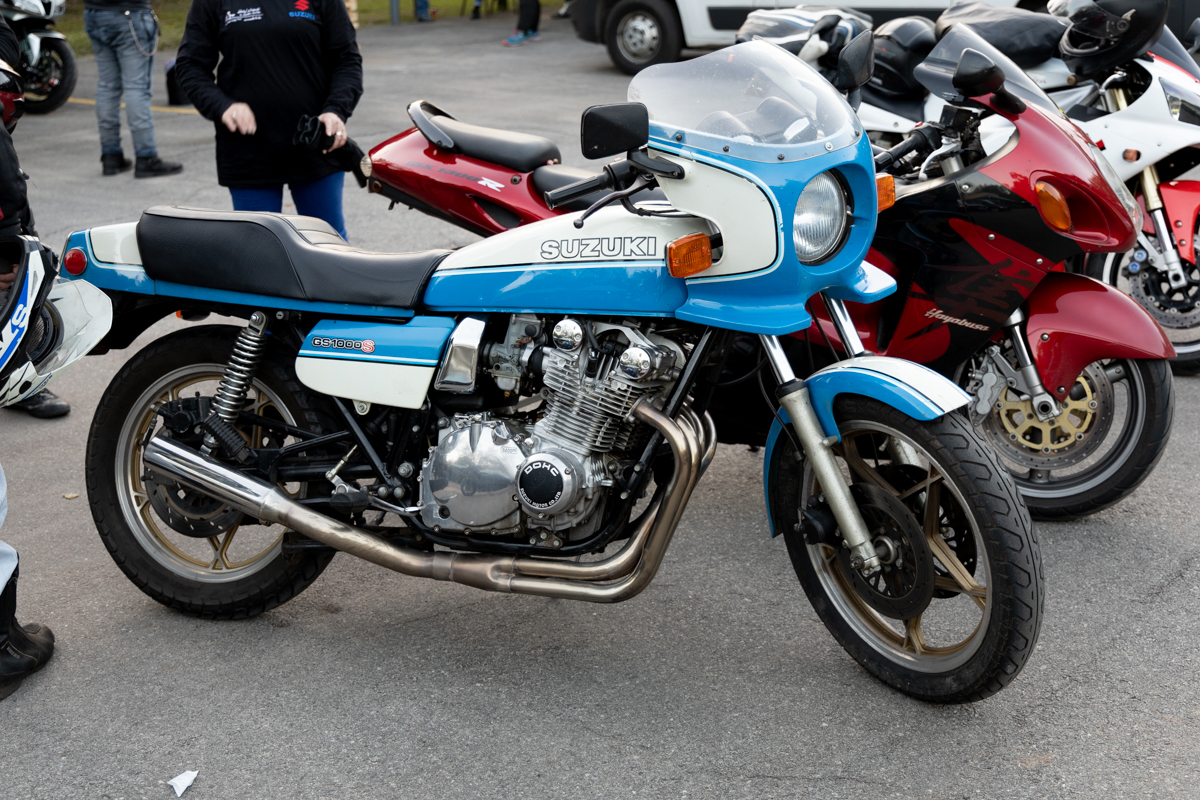 Every year, around June/July, Suzuki hosts the Suzuki Weekend Away in Hazyview. With the slightly warmer climate, it is always welcome to head in that direction when Gauteng feels miserable and cold. The first weekend away was held back in 2010 and it was attended by a handful of riders. The whole idea was for the riders to hone their road riding skills, and what better place to do that than on the wonderful roads near Graskop, Sabie and Hazyview. This year marked the eleventh running of this event, and as Suzuki wanted to showcase their new GSX-S and GSX-S GT models, I was offered the opportunity to ride the GT to the event.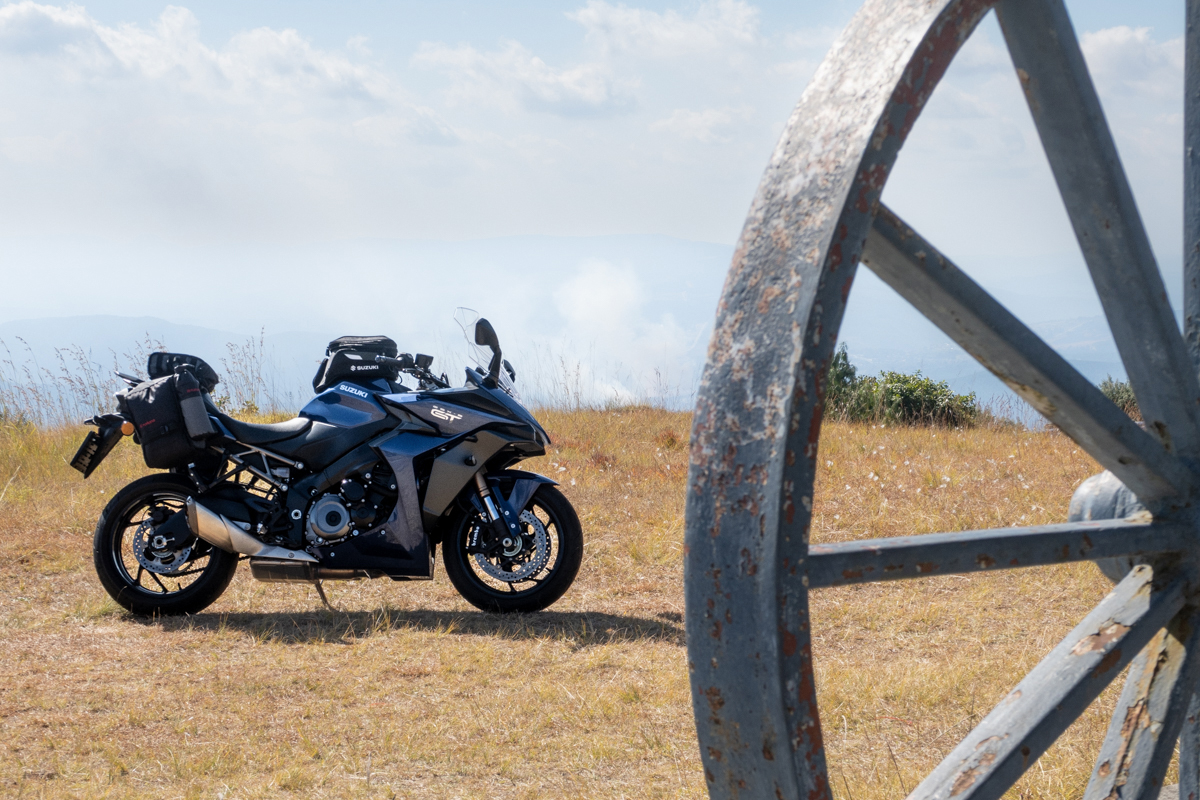 Dave Cilliers and I left early on Friday morning as Dave had to be in Graskop for an appointment, so we decided to ride together until we got to Sabie. It was bitterly cold when we left and I rued the fact that my Grand Tourer did not have heated grips. It did, however, have cruise control. That meant that I could occasionally get my throttle hand out of the wind. As we headed further east, the temperatures did creep up a bit. After breakfast near Belfast, we headed further on the N4, as we did not hear good things about the road between Dullstroom and Lydenburg. It pains me to see our road network crumbling like this, and not a lot being done about it.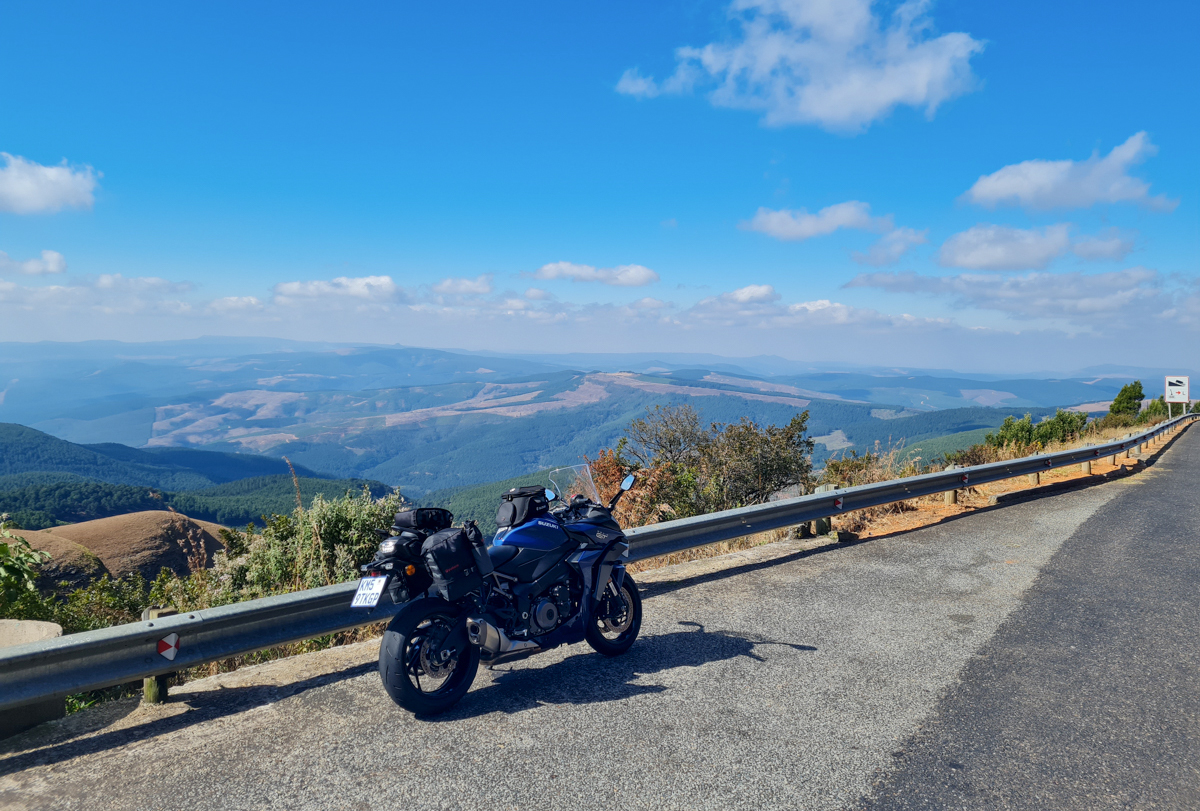 As we rolled into Sabie, Dave headed straight on, while I contemplated my course of action over coffee at The Woodsman. I was running way ahead of schedule, so I decided to take a quick run-up Long Tom pass. The road surface was bumpy, yet still enjoyable. The Suzuki did not disappoint. After coffee from my flask, I pointed the GT back to Sabie and headed straight onto the Twenty-two. Apart from a handful of potholes, the road delivered exactly what I was expecting. I sometimes wonder if this road was laid out by a motorcyclist, or if the natural contours of the land just worked out that way to deliver the swooping curves. Either way, the GT and I had a good time.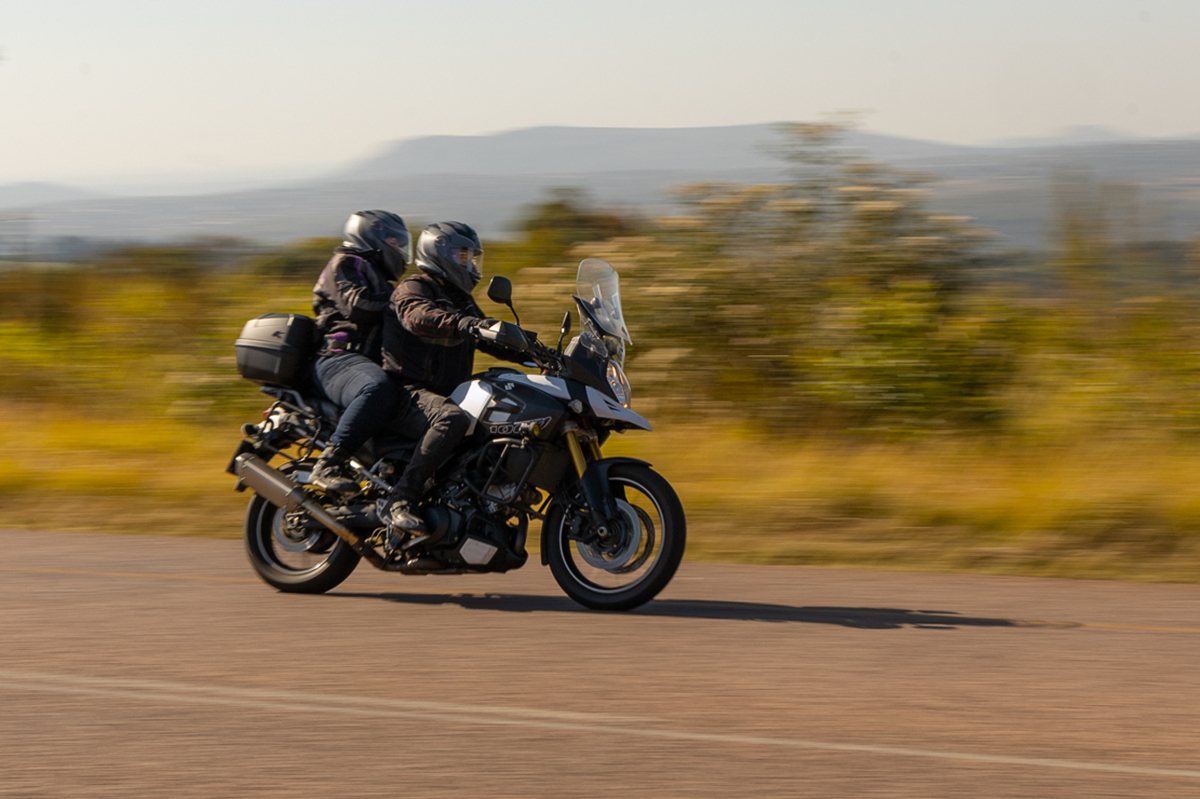 At Hotel Numbi & Garden Suites in Hazyview, I was greeted by Suzuki's Stuart Baker who promptly parked the GT at reception. By now, the temperature was quite mild, and after a quick shower, I made my way back to where the attendees were gathering. Much to my surprise, I saw other brands of bikes as well, not just Suzukis. Stuart explained that this event is hosted by Suzuki, but is open to all manufacturers. I saw a lot of couples attending, so this weekend was intended to be a relaxing affair. Clive and Elsa, for instance, have been on all of the events thus far, bar the first one. There was also a large contingent of riders from Richards Bay, all with matching T-shirts.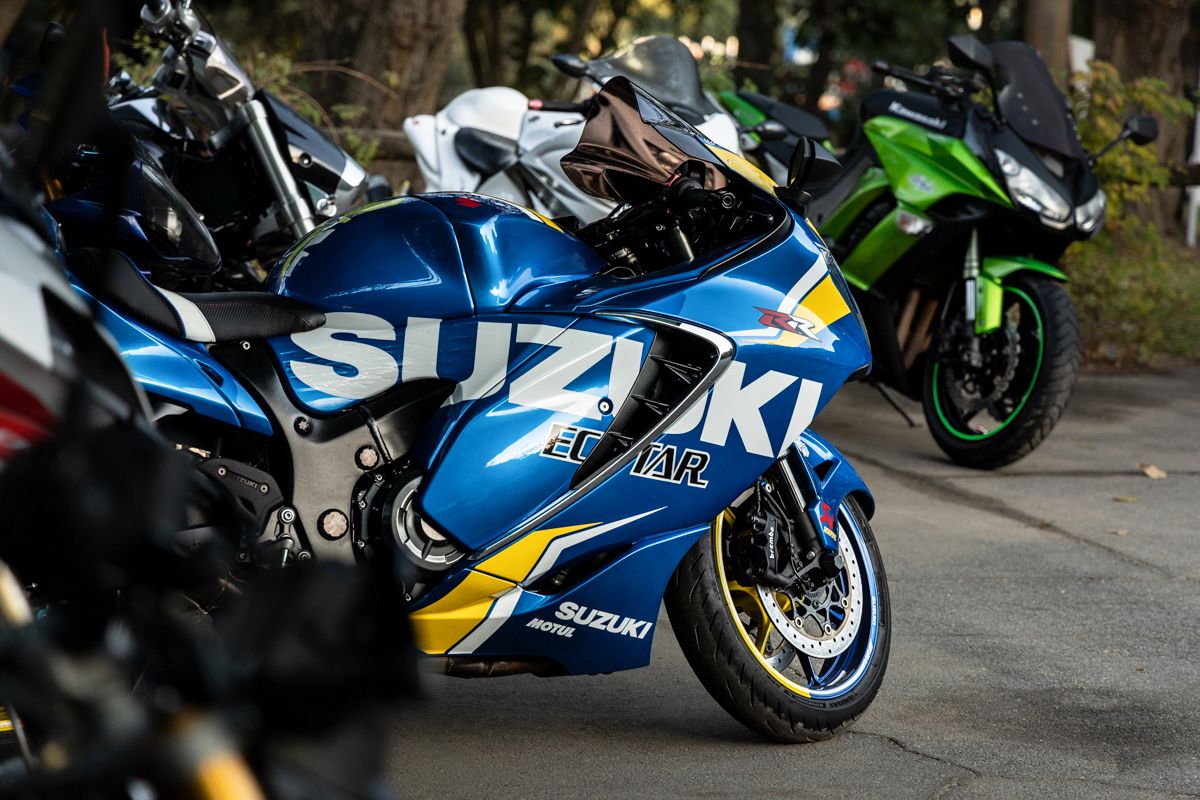 Hotel Numbi laid on a feast for the hungry souls on Friday night, after which we had a quick rider briefing. We then had to register some teams, as the following day would involve team sports. We got a Suzuki cap and sweater and also a nice goody bag from Cartrack. They used the opportunity to tell us about their unique, locally developed, tracking device and encouraged us to have one fitted to our motorcycles as crime statistics are on the rise.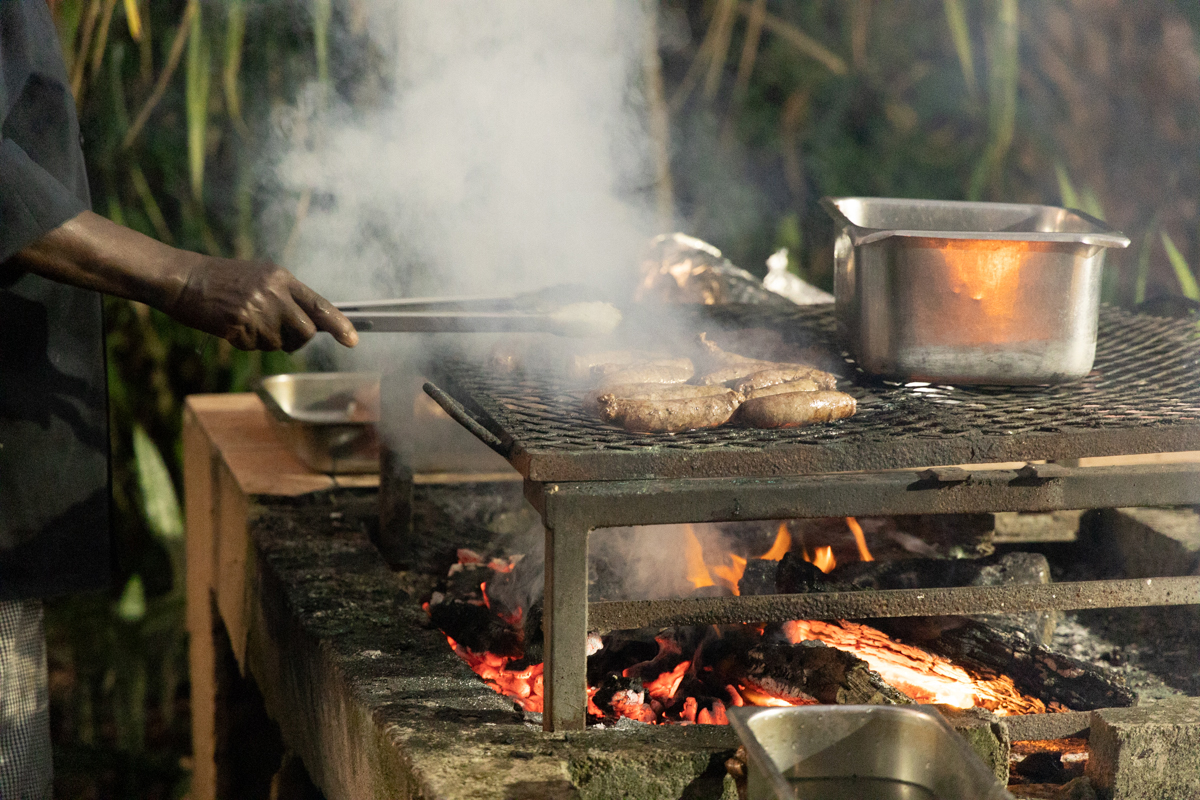 The next morning, after breakfast, the bikes lined up and we were given route instructions, as well as instructions for a scavenger hunt. There were also a few Suzuki cars lining up, so it seems this event is more than just a motorcycle event. They made a note of our odometer readings as our navigation skills were going to be put to the test. Points were awarded to the riders who got closest to the measured distance of the route.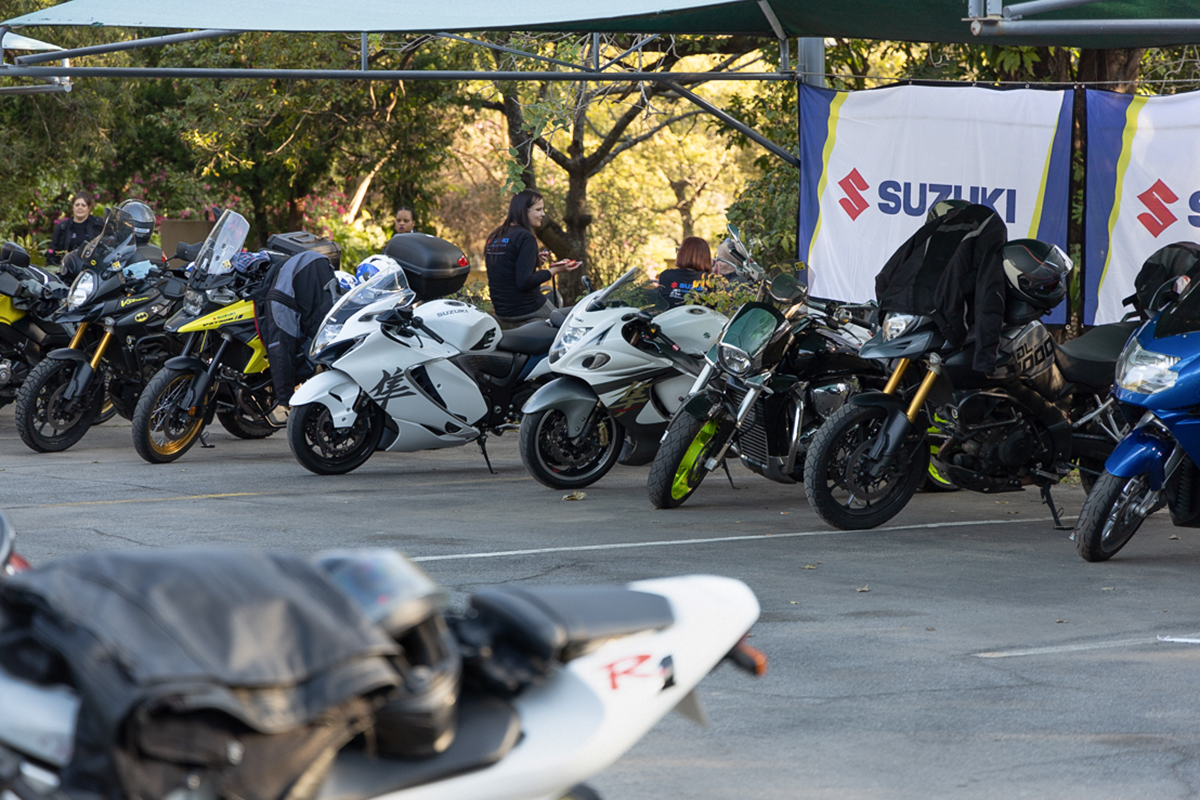 There were two routes laid out, but both routes took us to Kaapschehoop, where we got to play a memory game for points. This was also a good spot for some coffee. The routes were well planned and certainly scenic. No points were awarded for how fast you completed the route. The idea was to take it easy, and just enjoy the ride.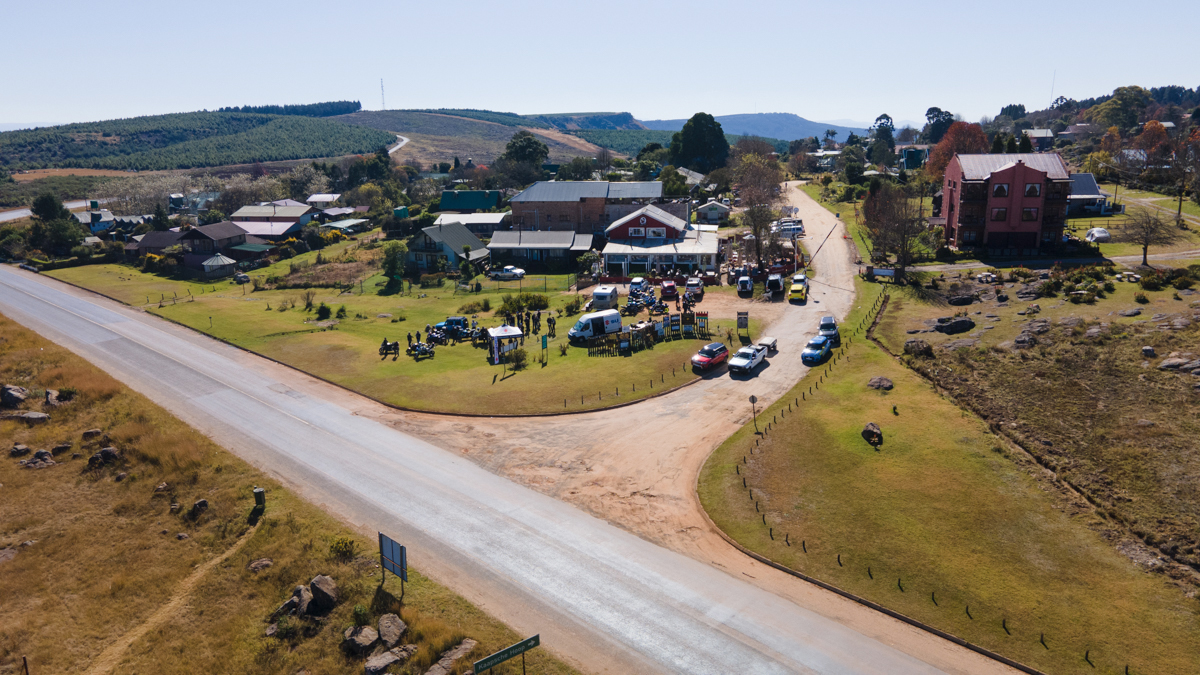 As Suzuki had just launched their new Baleno car the week before, the scavenger hunt involved collecting items on the road that starts with the letters that spell Baleno. The eventual winner of the scavenger hunt gave a hilarious presentation of his items that had everyone in stitches.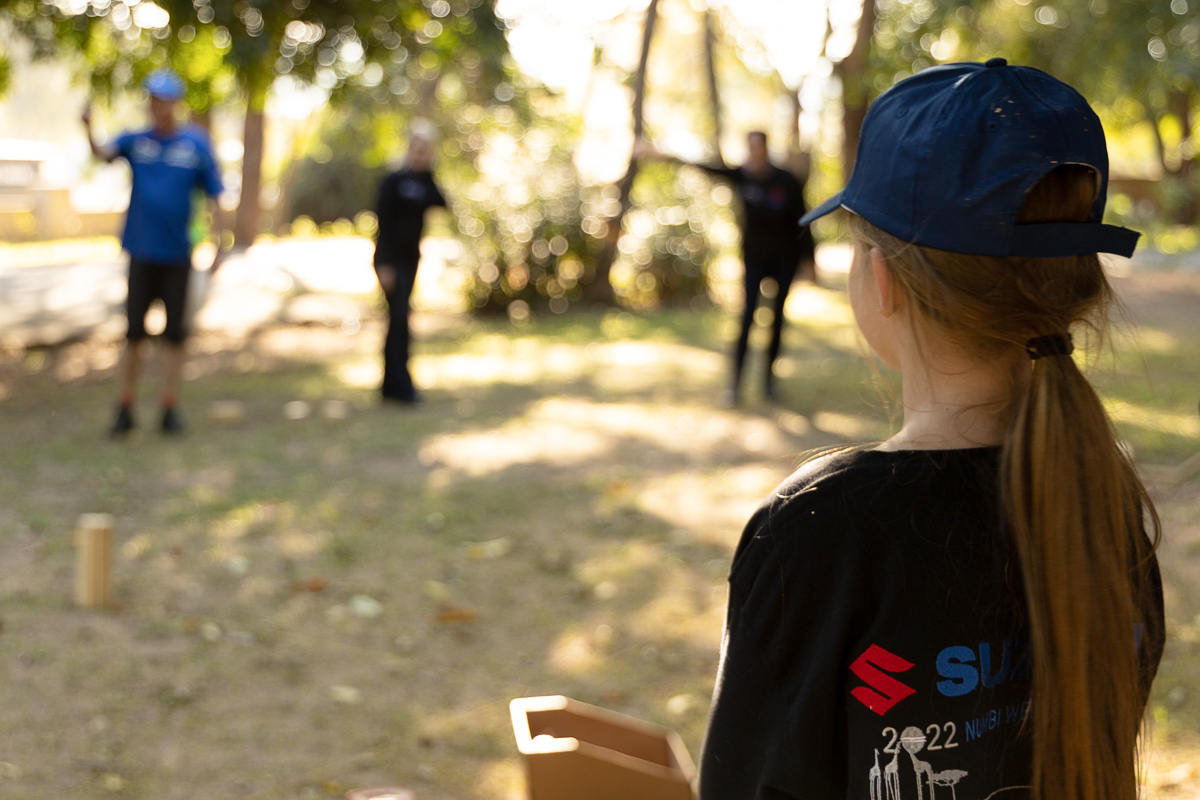 Back at the hotel, there were some more games to play which resulted in lots of laughter. Some relationships were also tested when one team member had to give instructions to another team member on how to guide a golf ball through a maze.
That evening we were again treated to a feast at the prize giving. Numbi hotel certainly knows how to lay on a dessert table!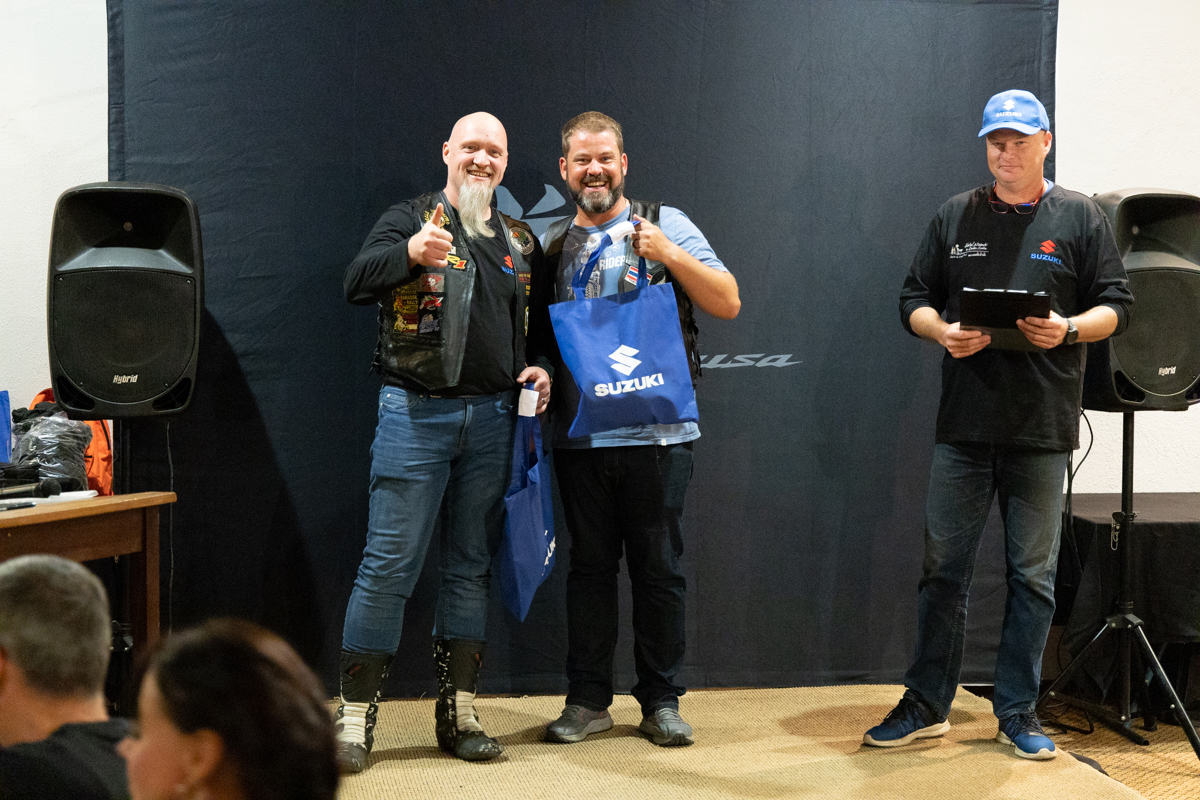 This Suzuki Weekend Away was another resounding success. Not only for the sublime riding but because the medical team present was not needed. They only attended to a minor knee graze and a migraine.
A big thanks to everyone who joined in and especially to the motorcycle team at Suzuki SA for entrusting me with the GT. Thanks to Cartrack for caring enough about our motorcycles, so much so that you developed a device for us.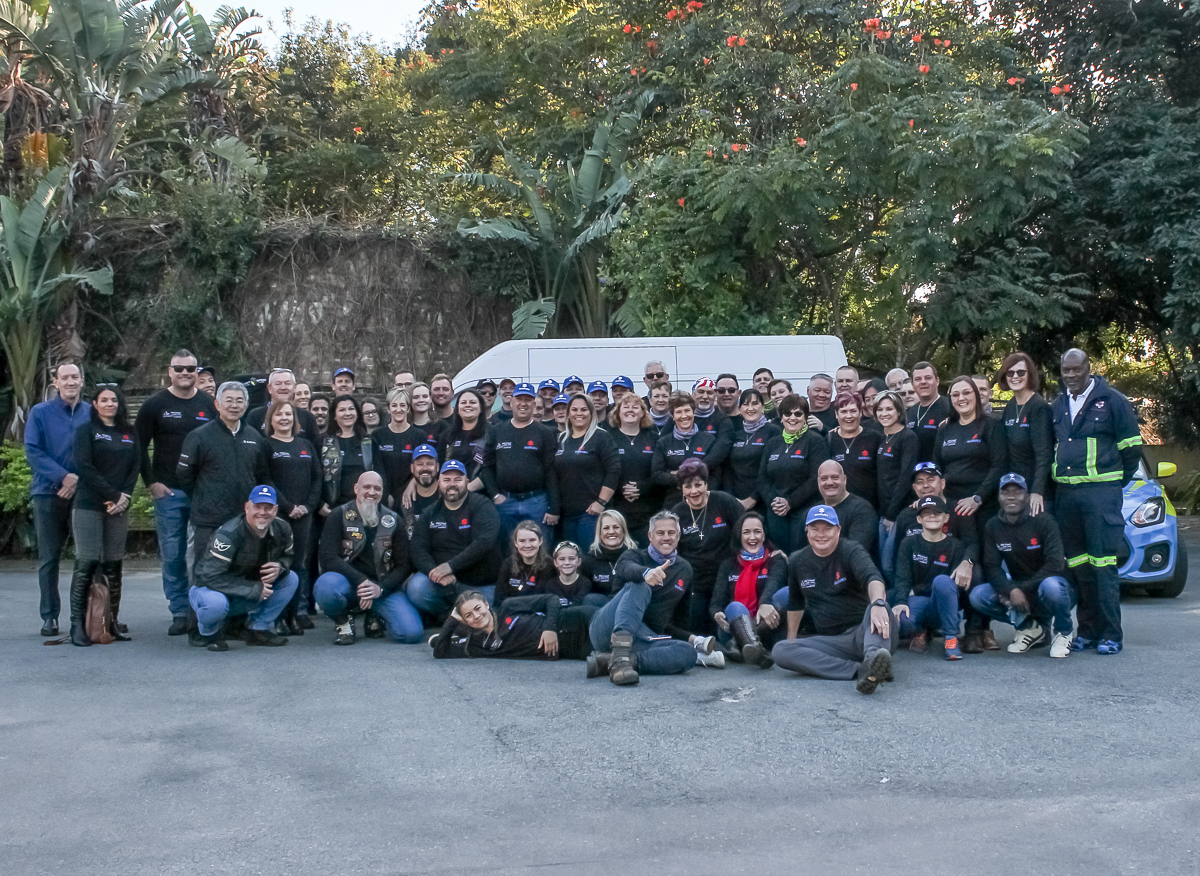 If you missed this year's event, then keep an eye out on Suzuki's social media pages for the 2023 event. I can assure you, this is really a relaxing weekend away!