South Africa's two current MotoGP stars, Brad and Darryn Binder, will be in the country on the 16th of July 2022 to attend a special event in their honour: The Binder Brothers Meet & Greet Street Festival, organised by Smashton Industries.
Taking place at Lock, Stock and Beer in Pineslopes Boulevard Shopping Centre, on the corner of Witkoppen Road and The Straight Road, the racing brothers will take part in a Q&A session and, afterwards, a meet & greet and autograph signing session.
The event starts at 11 AM: the Q&A will take place from 1-2 PM. and the Meet & Greet from 2-5 PM
Keeping the crowds entertained will be some of South Africa's best DJs and bands, including DJ Tashy, Justin Serrao, The Kiffness, Kyle Cassim, and many more. Music starts at 12 PM and goes on right through the afternoon and evening, up to the 1:30 AM. closing time.
Tickets will cost R220 and you can book them through Quicket.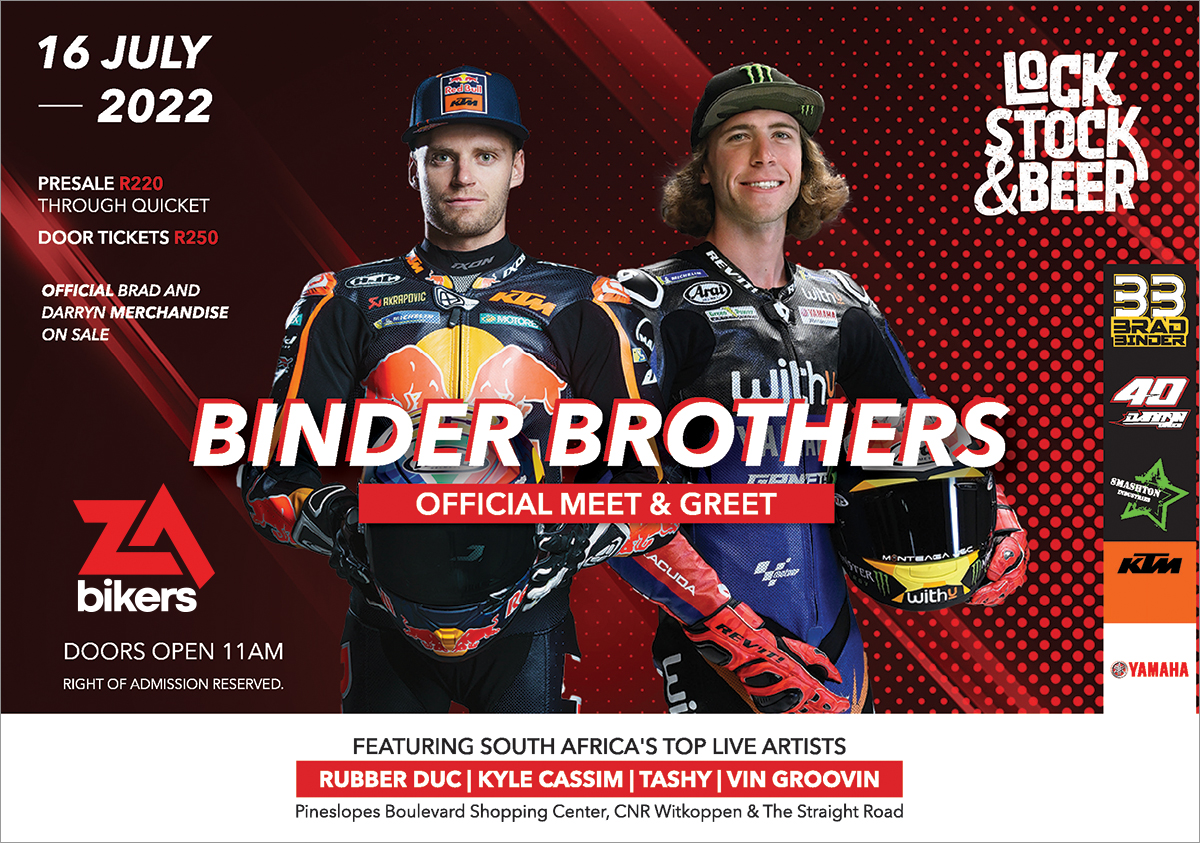 If you want to take a chance and pay on the door, it will cost you R250 but the organisers cannot guarantee that there will be any on-the-day tickets available so, to be on the safe side, book ahead.
With their busy racing and training schedule, the Binder brothers rarely get the chance to come back to South Africa, so this is a once-in-a-lifetime opportunity to meet the boys, and ask them all those burning questions you've been storing up and get all your merchandise signed.
It's going to be the racing event of the year!