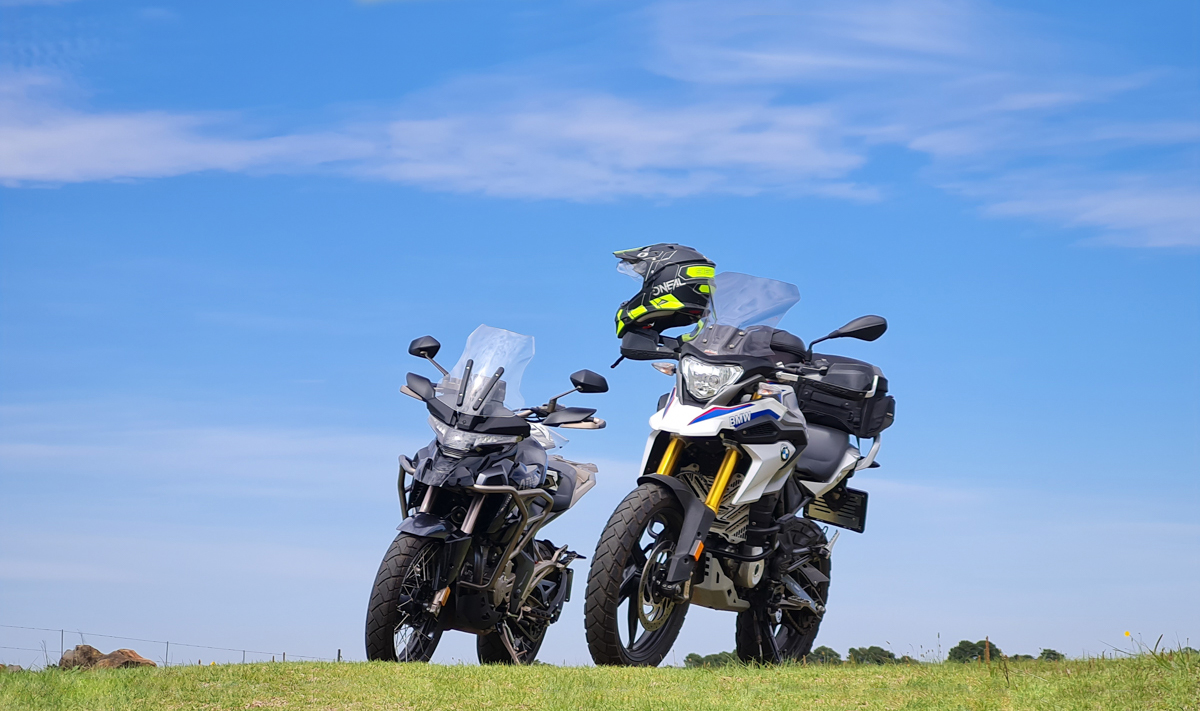 When I phoned Jaco van der Merwe, importer of Zontes motorcycles, to ask him if he would be interested in doing a 500-odd km roundtrip with me, he immediately said yes. Even though that would be disrupting his Friday completely, and weighing up a bike trip against fighting with auditors only had one clear winner. The reason for me wanting to go on this trip involved a waterfall that I have probably driven past a dozen times, without even knowing it was there.
I recently started documenting the waterfalls of South Africa, and in my research, I came across the Elands river waterfall. Even though it is right next to the N4, just past Waterval-Boven, I was unaware of its existence. With the singular purpose of getting a decent photograph of the falls, I packed my camera and we set off early from Pretoria, just to get the boring section of the N4 behind us.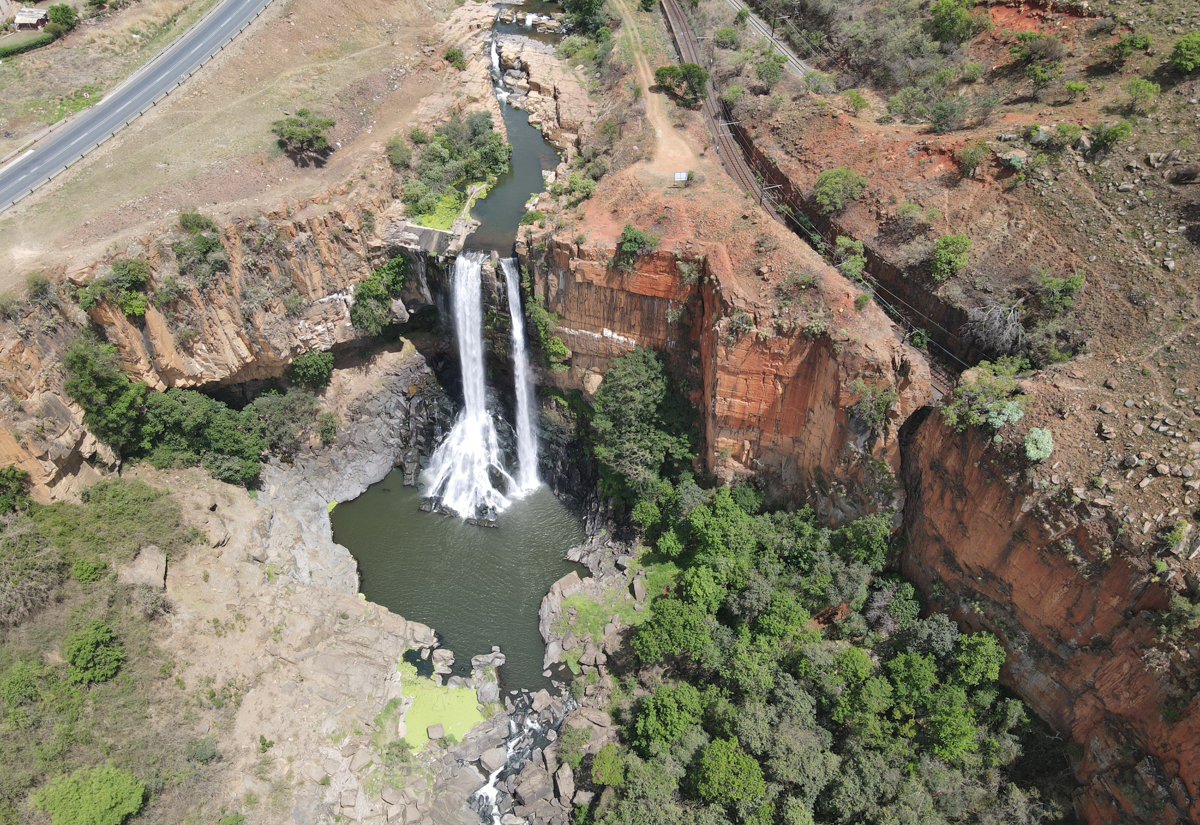 Jaco was on the new Zontes ZT 310-T2, and I was on my BMW G 310 GS. The Zontes was recently updated and now boasts a new TFT screen, spoked wheels and a 19" front wheel. On top of that, it has a 19-litre tank. So, when I had to fill up the GS, the Zontes soldiered on. Not bad for a pocket-sized adventure bike!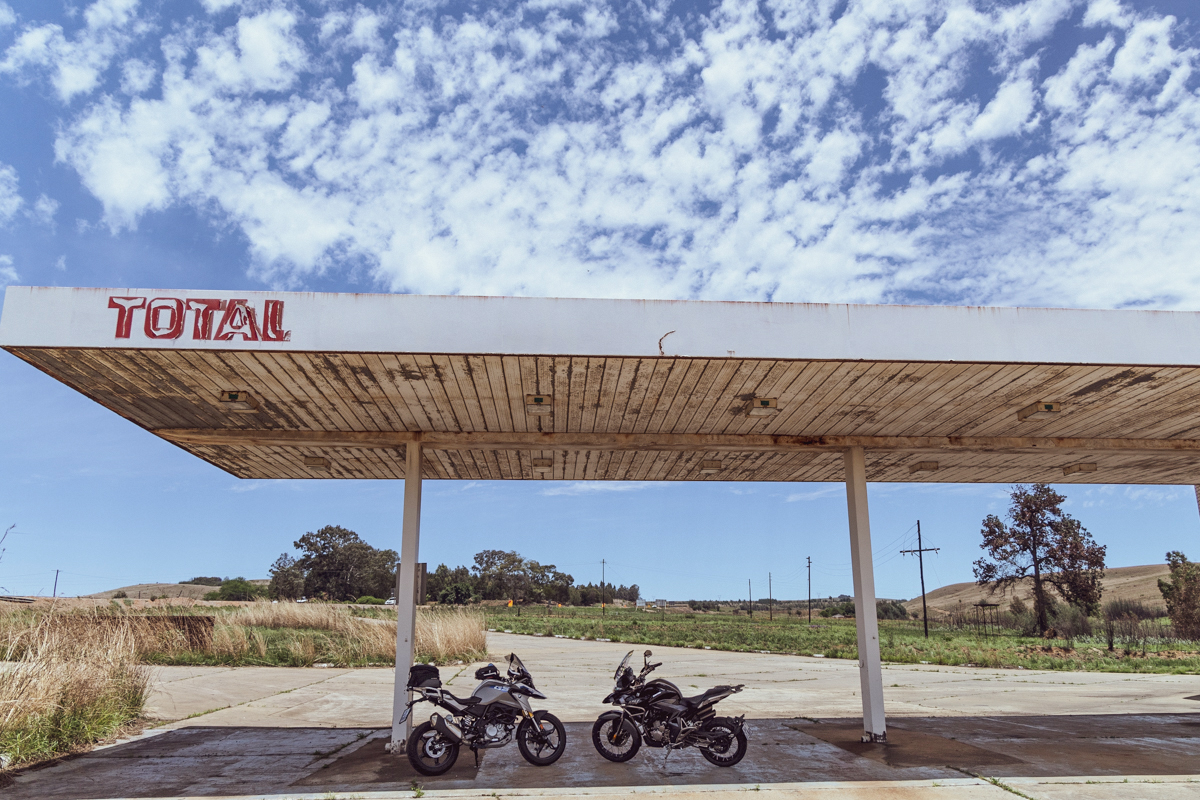 Just past Belfast, we stopped at the Berg-en-Dal monument. It looks like Tin Tin's rocket and it is one place I always stop for an obligatory photo and to stretch a leg. The thing about travelling on smaller bikes is that I love going slower and just taking in the scenery. I also stop often, regardless of the bike's capacity. It is just the way I like to travel, and for that, any small bike is perfect. Both bikes have similar performance, but the Zontes has the edge over the BMW. On uphills, the Zontes kept its speed relatively well, while the BMW ran out of puff. Of course, I blamed my weight, not wanting to admit defeat.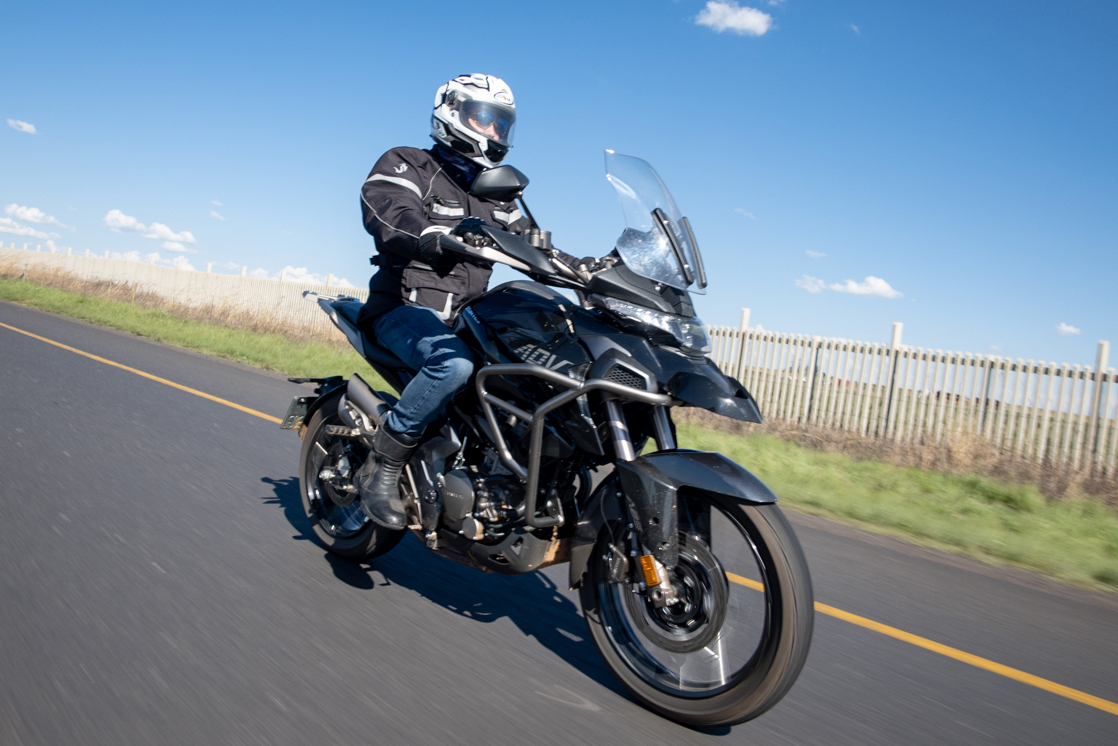 We stopped in Waterval-Boven for some cold drinks and drove to the NZASM tunnel. The tunnel was completed in 1894 and was in use as a tunnel for trains until 1908. Now you can enter the tunnel from the Eastern side on foot or by motorcycle. The tunnel has a curve in it and grows darker the further you enter. There is a point where you cannot see either end of the 211 m structure.
For the safety of pedestrians, there is a small nook cut into the rock face about halfway in. Should a train approach and you are already in the tunnel, you could get in that nook and be out of harm's way. On the other side of the tunnel, there is a wooden deck that overlooks the Elands river waterfall, the reason for our trip.
From here we made our way to the historic Five Arches bridge that crosses the Elands River. It is wonderful to see all these old sandstone structures still standing.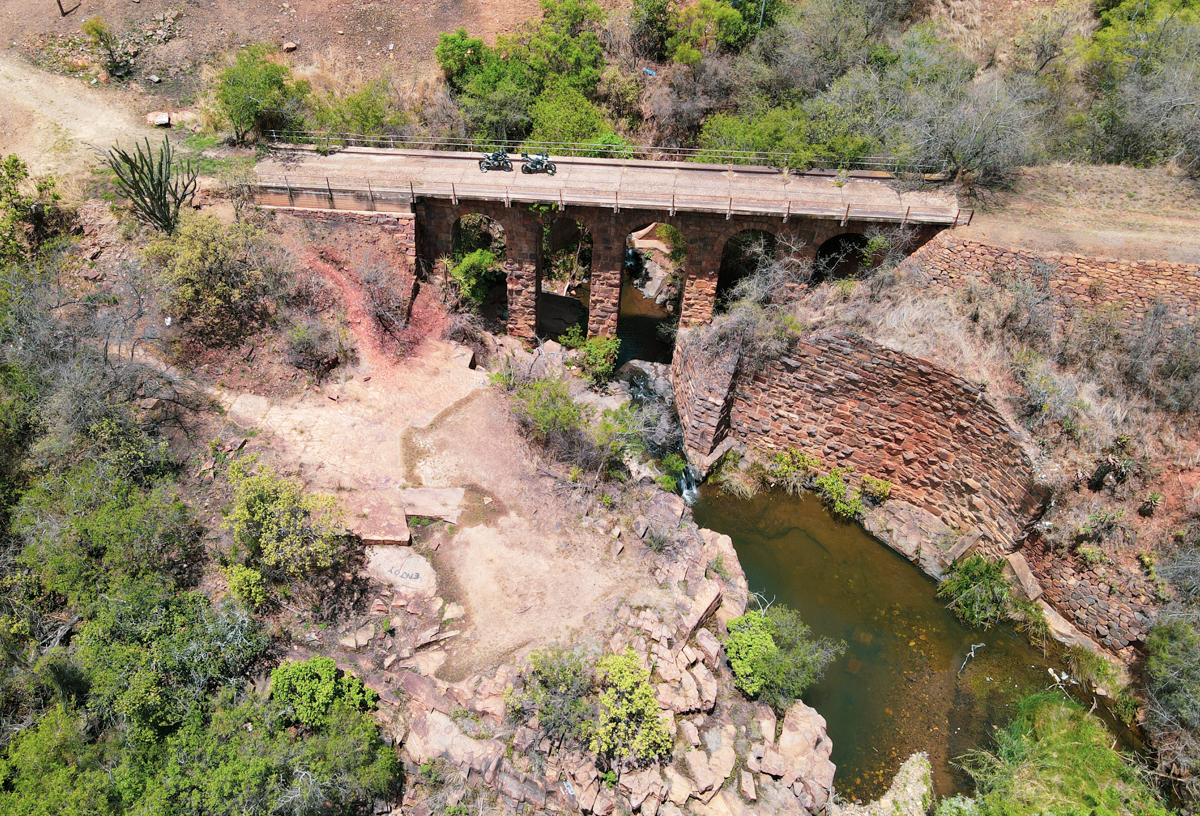 While contemplating a route to Dullstroom on Google Maps, Jaco spotted a cemetery in one of the nearby plantations. We decided that we would go there first, and then tackle a gravel section over Mareskop to Dullstroom. The cemetery is situated in a Sappi plantation and was for four British soldiers that died during the Battle of Helvetia.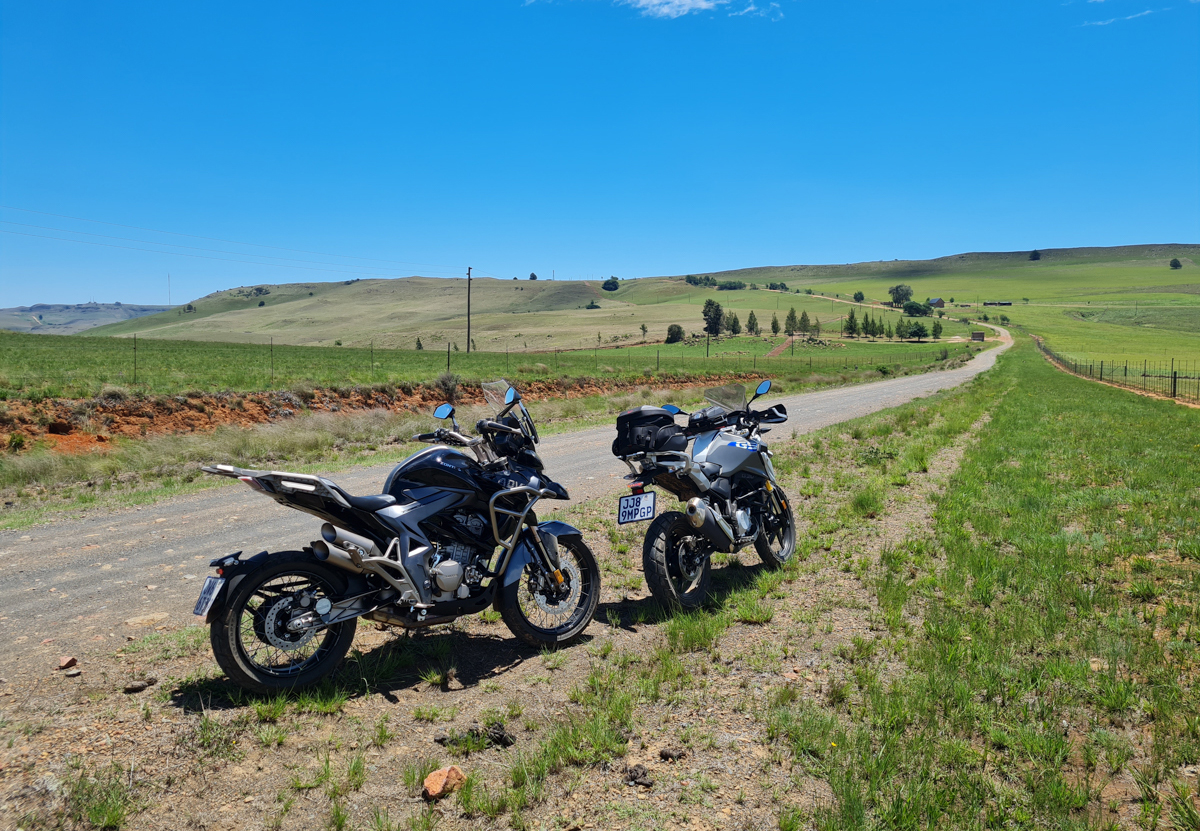 As we headed up Mareskop, both bikes were equally at home. We stopped at the top, where I jokingly said to Jaco that it is a pity that we were on the 310s. Here we are, two friends, in the middle of nowhere, having the time of our lives, but others will not count it as an adventure because we are not here on a bike with a 1200 cc engine and the word "Adventure" somewhere in the name. Nothing could be further from the truth though. I am still convinced that we have a lot of would-be adventure riders that are not riding because they cannot afford, or are intimidated by the behemoths that the likes of BMW and KTM sell as adventure bikes.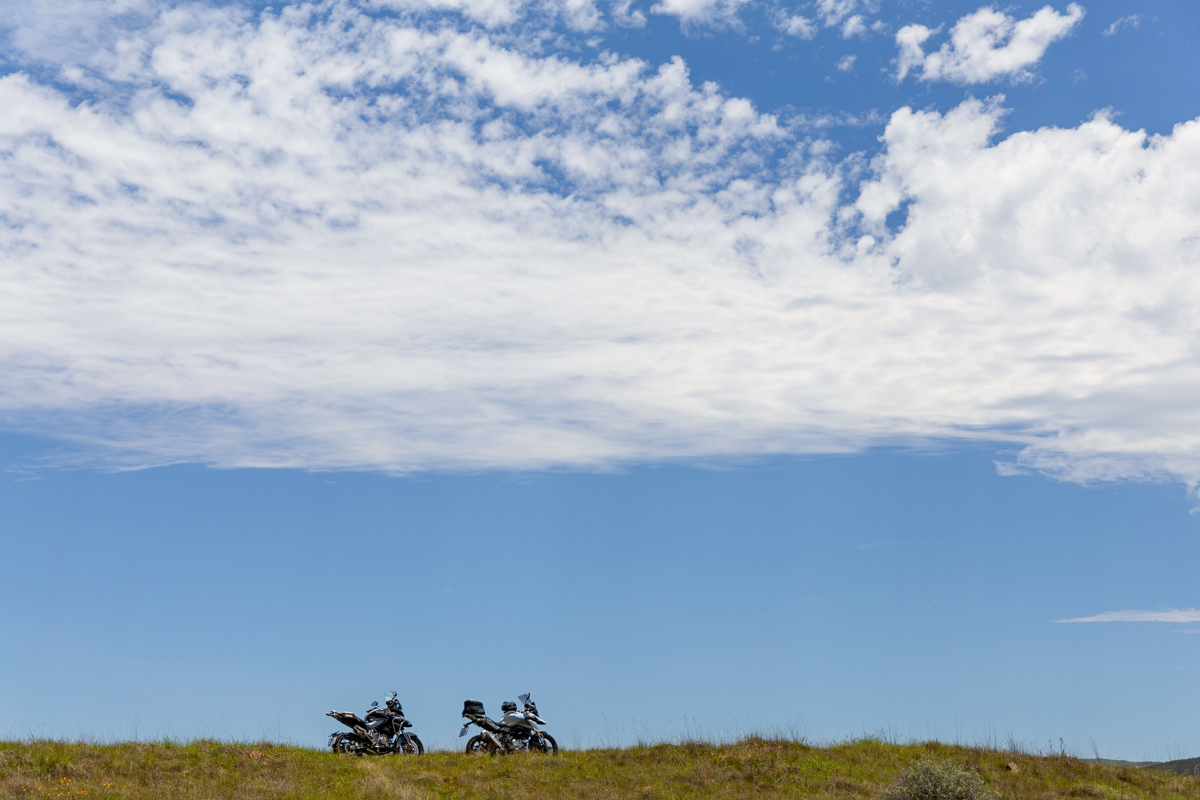 Both bikes traversed the pass with no issues. Onward we went and I had to stop at a peculiar sign. Just before we got back onto the R540 to Dullstroom, we saw a sign that said "Dentist". What on earth is a dentist doing here in the middle of nowhere? My only explanation was that the condition of the road might leave you with a loose filling or two.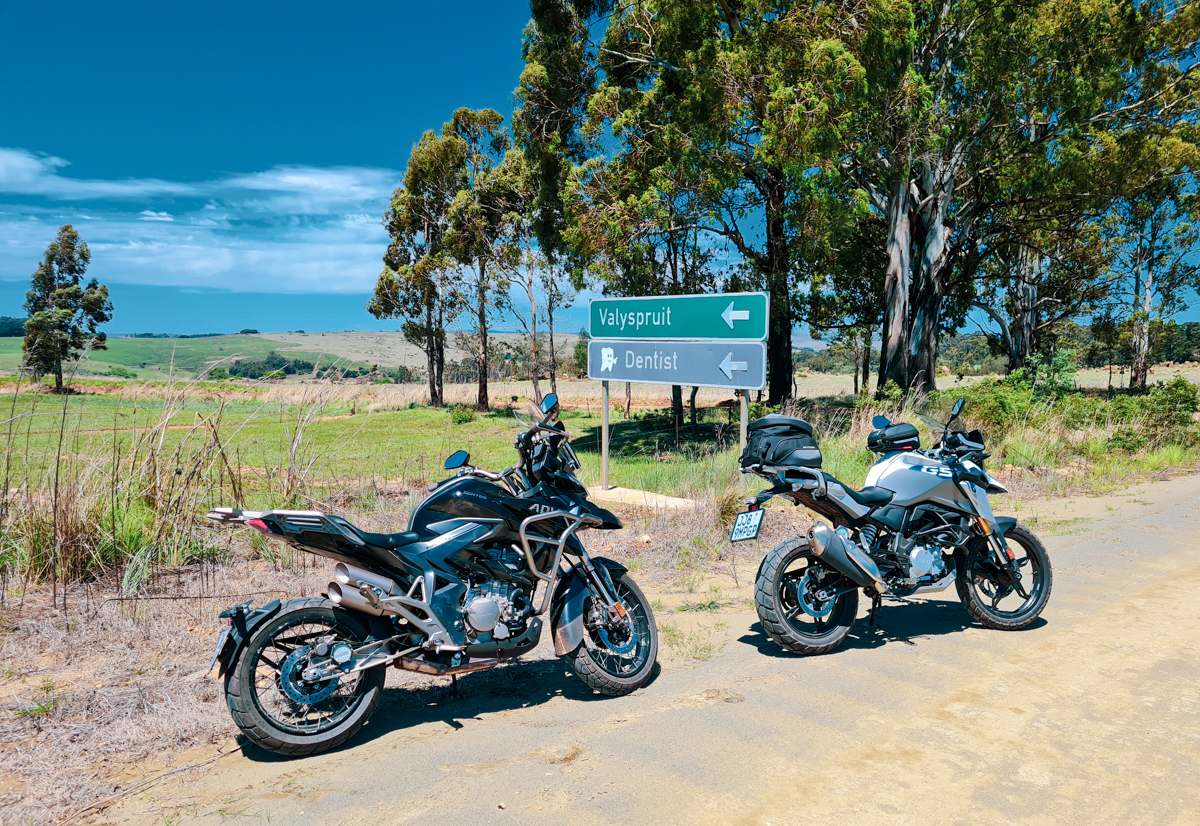 We rode into, and straight through Dullstroom, to the end of town. There we had a quick lunch at the Anvil Brewhouse. Even though we had to face the tedious N4 home again, Jaco was adamant that I must disrupt him more often. What a pleasant day out on small bikes that are often overlooked as adventure bikes, but are more than capable! Just remember, adventure is not measured in the size of the engine, but in the size of the smile after a day's riding!
For more information on the bikes that we tested in this article, click on the links below…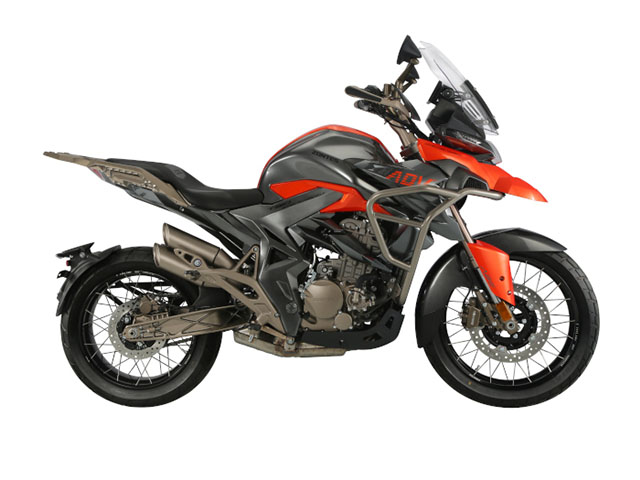 2022
ZONTES ZT310-T2 19″
Pricing From R94,900 (RRP)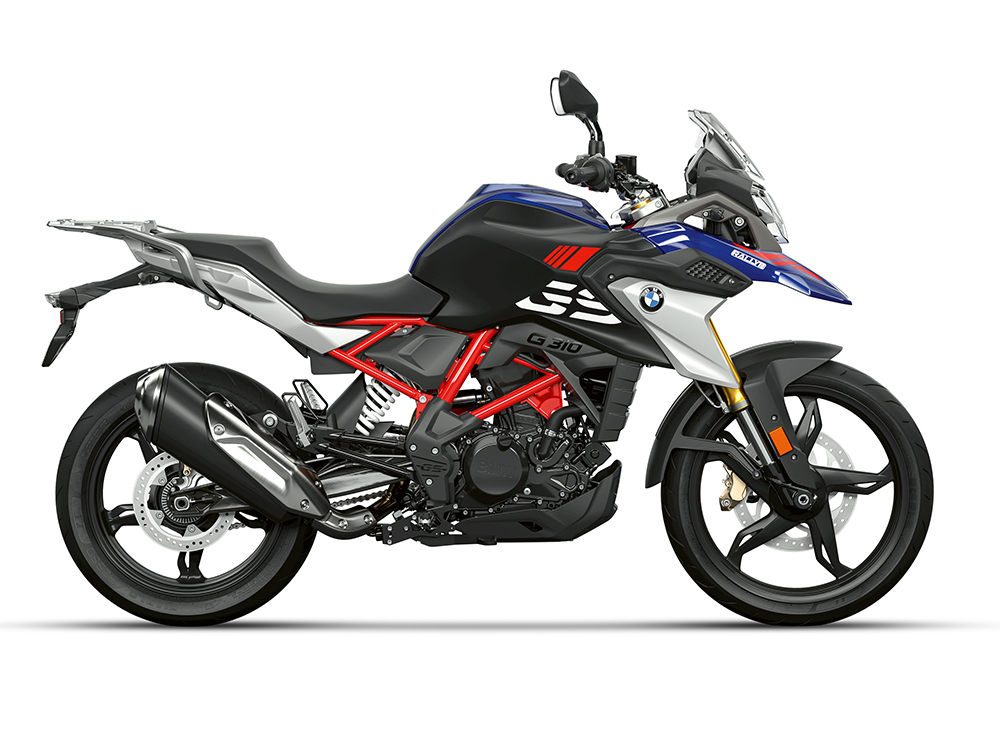 2021
BMW G 310 GS
Pricing From R108,800 (RRP)