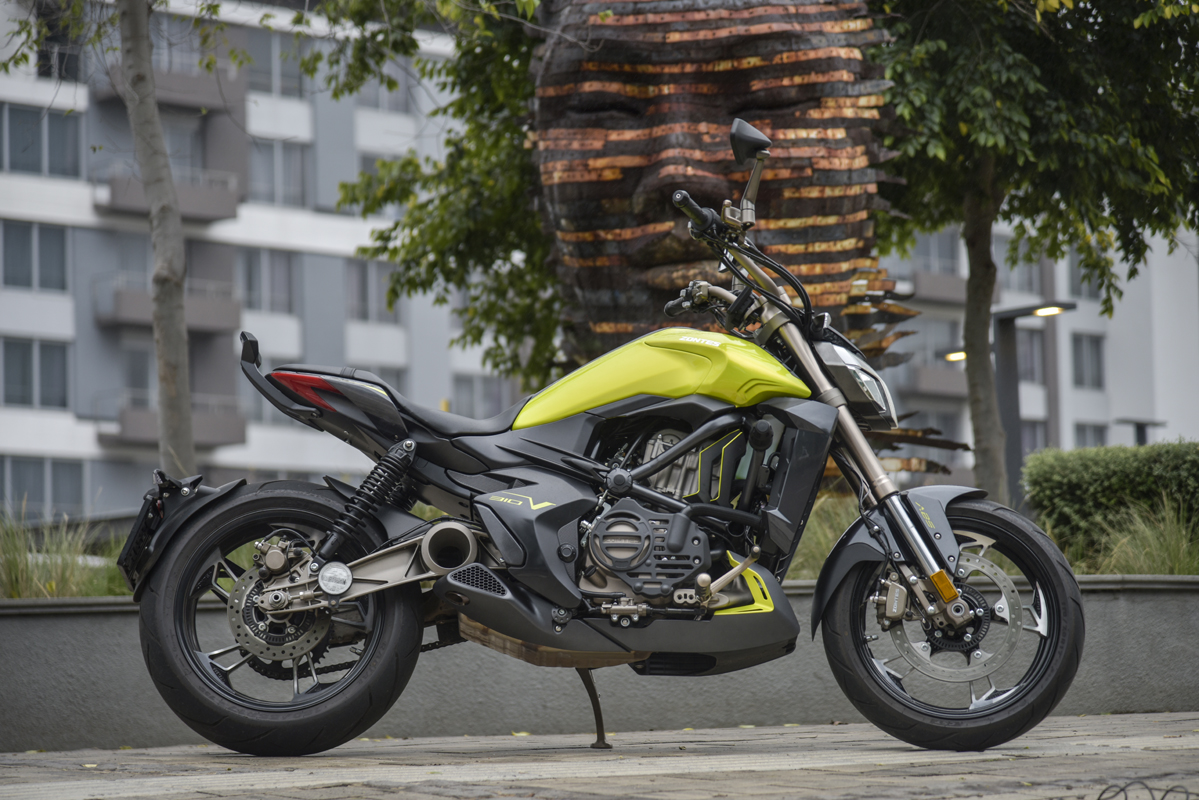 Are motorcycle manufacturer stereotypes still a thing? In today's modern and technological world, where companies have uplifted one another by stepping up the game in technology, reliability and build quality, you just can't buy a bad bike anymore. We live in an era, where the boosters on a rocket that's heading out of space can return and land in a tandem revere formation without any wings or form of human control. Makes you think, right?
So, out the door goes all those Chinese bike stereotypes and in comes Zontes with several years of experience and a good reputation built in SA—with a proven formula, made in a short space of time. Zontes SA has gone from strength to strength, survived the pandemic and has now also moved its warehouse from Cape Town to a bigger facility in Montana, Pretoria.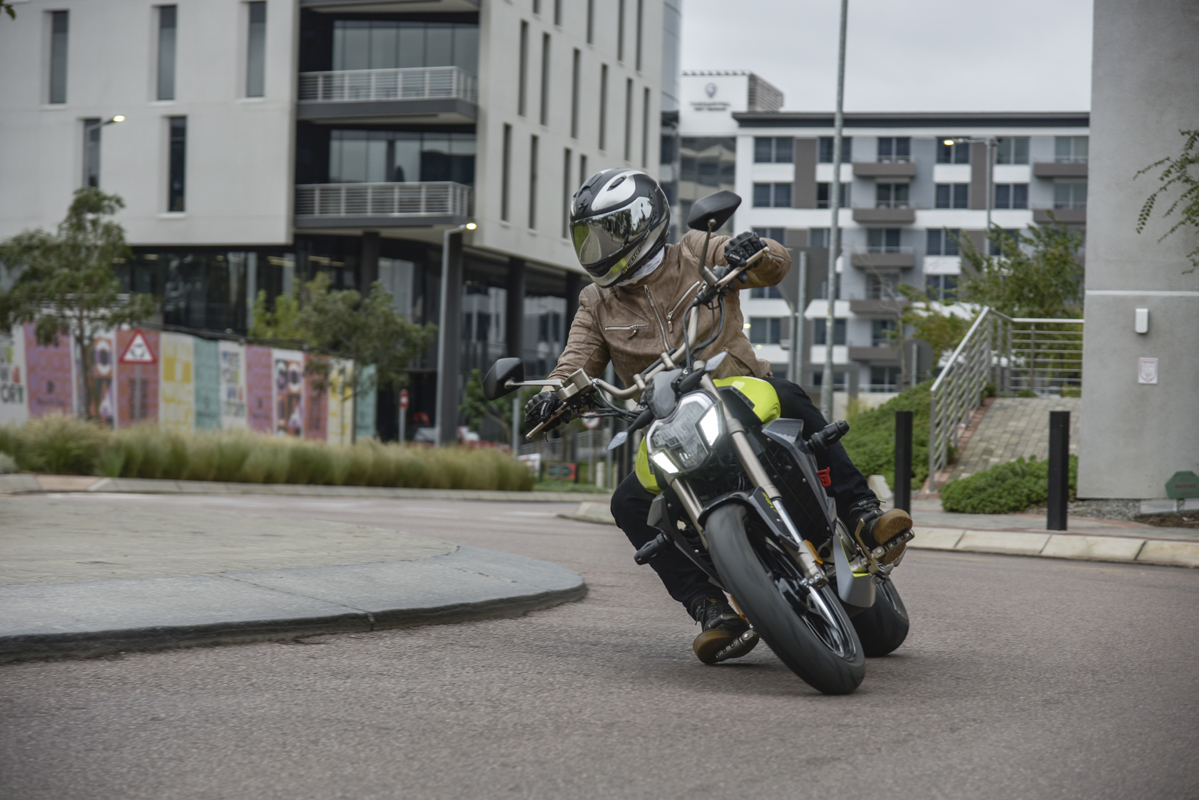 Jaco Van Der Merwe (owner of Zontes SA & Race Screen Technology) and his team have made sure to bring all the Zontes flavours to our market. Just when we thought we had tasted them all, Jaco rolled out the 310-V.
The 310-V has been around for a few years now and has brought both unique looks and up-to-speed technology to its class. From the seating position, frame, steering head angle, suspension and general aesthetics, it's clear that the 'V' was made to be a cruiser. The Ducati 'Diavalesque' looks have been achieved by a low and long side profile, a stunning LED headlight, cruiser footpegs, teardrop tank and a sharp tail unit. She turns heads for sure and even more so in lumo yellow.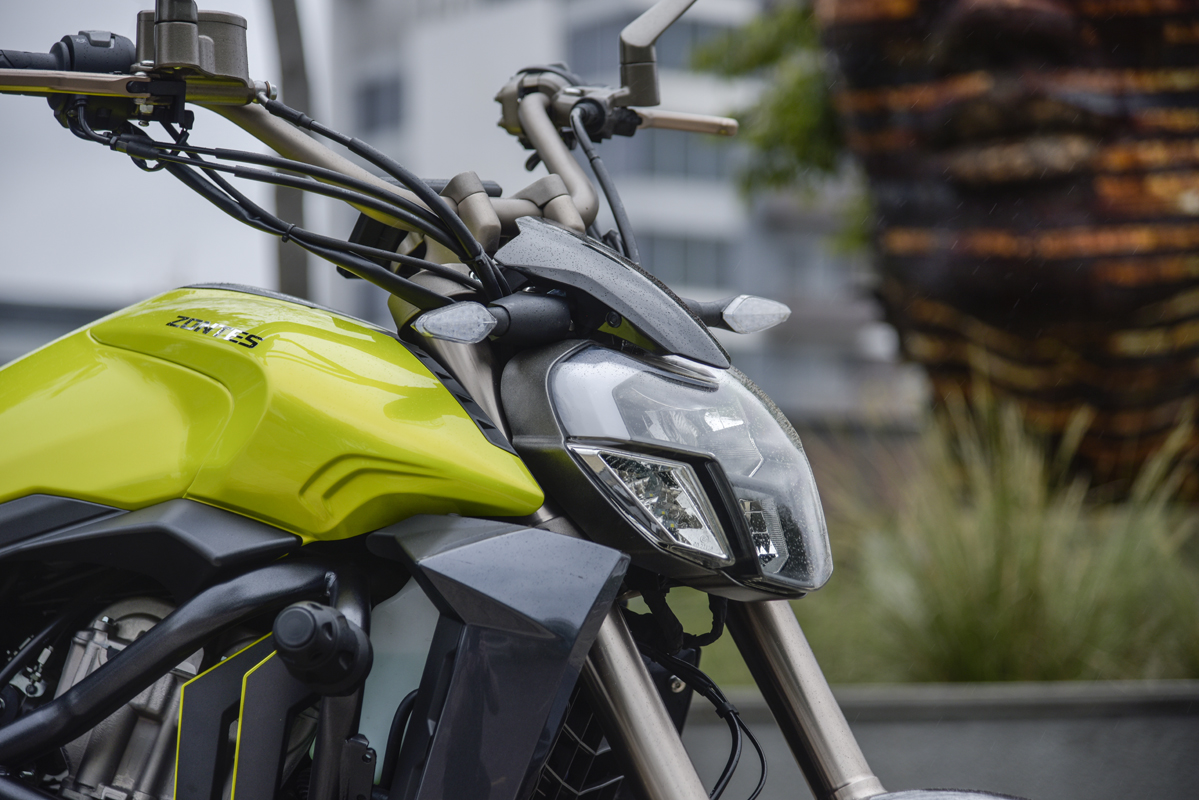 Tech-wise you've got a full-colour TFT display with different themes and features, which allow you to adjust your preferences as you please. The tyre pressure indicator and turn-by-turn navigation are my two favourite features of the display. However, because there's no analogue stick or back arrow on the switchgear, you tend to pass certain features with a click too many, leaving you with the annoying task of filtering all the way back to the top, to select what you clicked passed. Just give us a back button Zontes!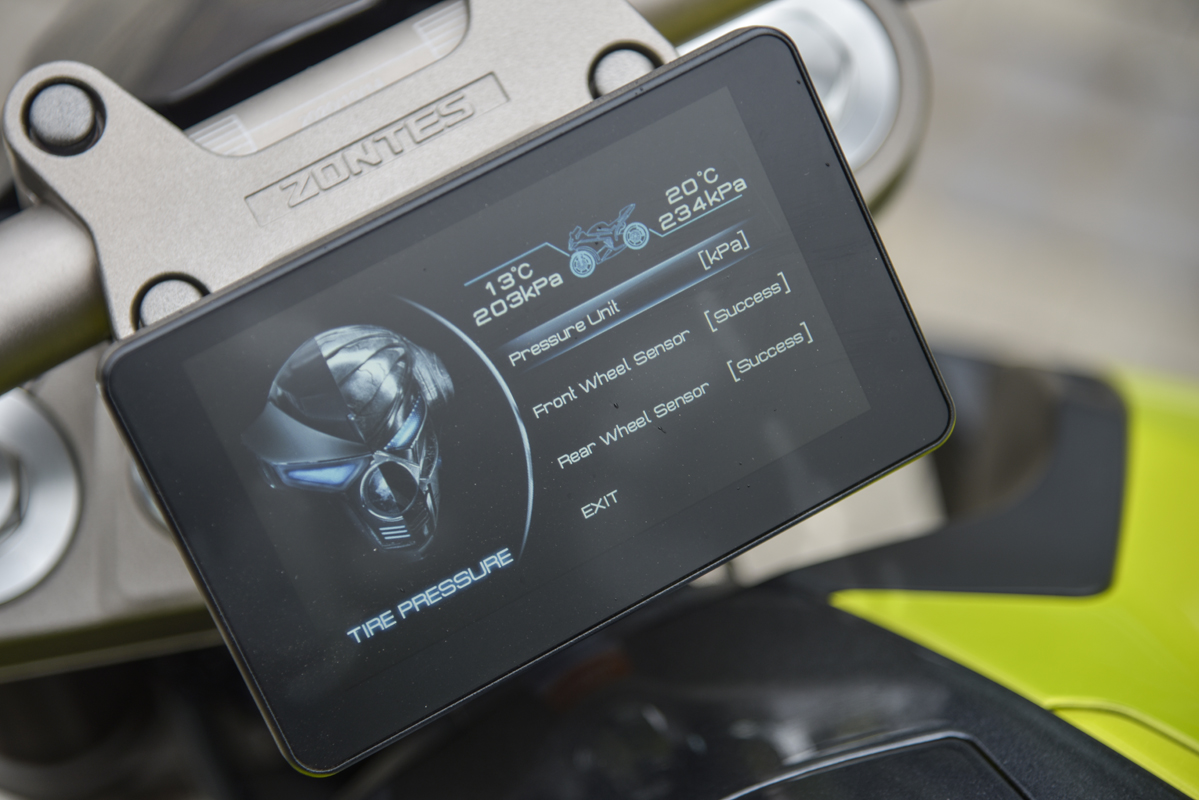 Neat features trickle off the dash and onto the bike with a keyless control system providing you with a hidden filler cap and seat release that's easily opened by two buttons on the switchgear. So cool! The passenger footrests are also hidden and are accessed by pressing them in. Another handy feature is the built-in alarm system, this is easily activated once you hit the lock button on the bars.
What has always been a hit and miss from Zontes is the backlit switchgear and on the V, it's still unresolved. Instead of lighting up the emblems like on traditional backlit switchgear, Zontes decided to aluminate around the buttons, which is confusing when riding at night and when unfamiliar with the bike.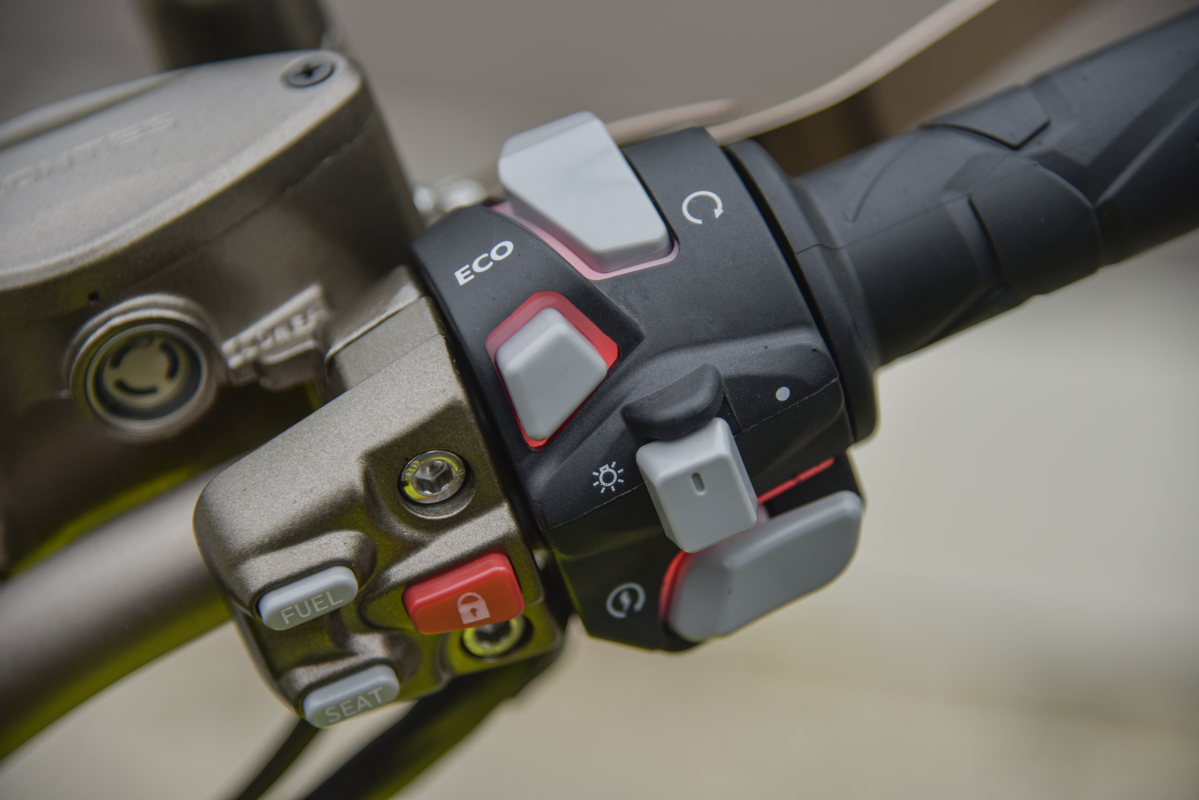 The crème de la crème of any cruiser is always going to be its motor—a sweet motor is what sets you up for that perfect cruise. This cruiser is not a V-twin, in fact, it has the same 312 cc single-cylinder that's been tried and tested within the rest of the Zontes model range. 34 hp and 30 Nm of torque aren't going to blow your socks off, but with the V only weighing in at just over 150 kg wet, I found it to be surprisingly punchy.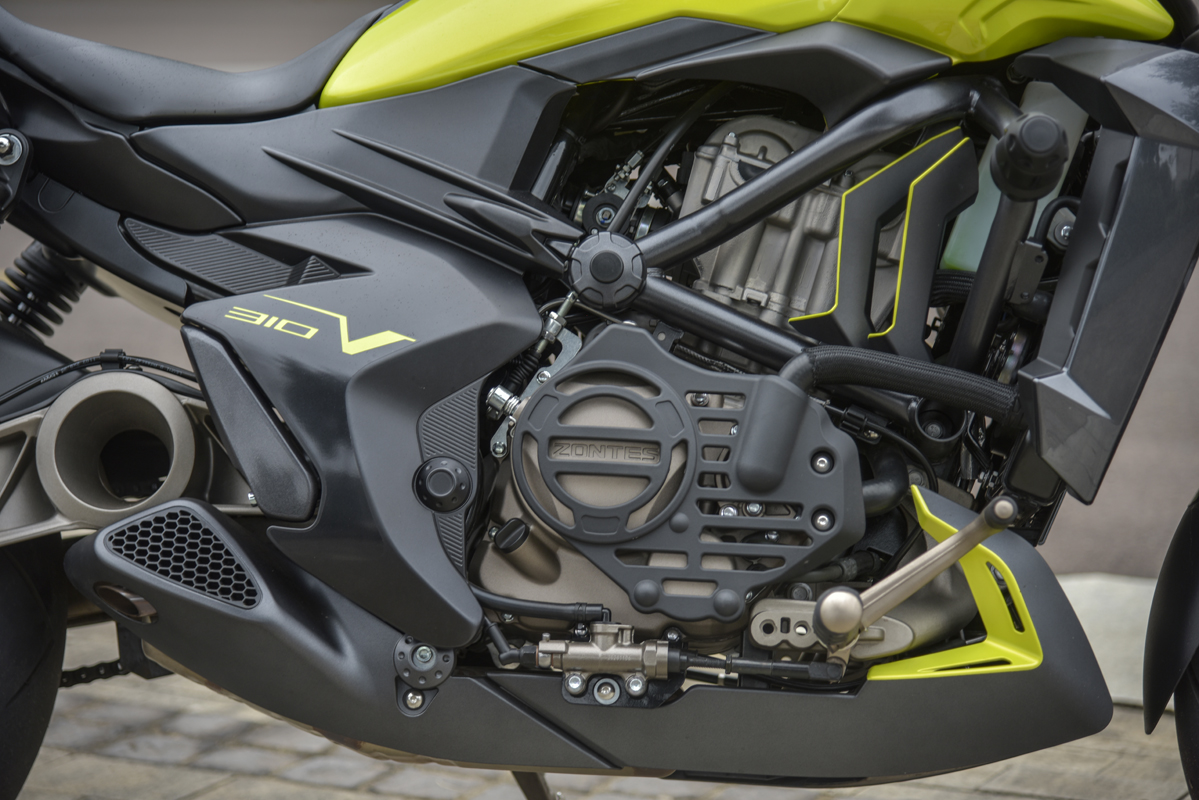 On the open road vibrations are kept to a minimum and when considering mechanical sympathy, cruising speed is perfectly set at 120 km/h with the V's revs sitting comfortably at 7,000 rpm—a full 3,000 rpm off the buzzer. With no wind protection, I still felt pretty comfortable travelling at 120 km/h plus. I found the fuel economy to be pretty good on my commutes, with an average of 3.5 l/100km (more than the claimed "3.2") and on a full 15l tank, that's just under 430 km.
When coming to a stop you'll immediately notice the 720 mm low seat height, this is a big plus for shorter riders and with adjustable footpegs, you can tailor fit the V to almost anyone's liking. Because of how light and long the V is, chucking it in and out of corners is pretty easy and enjoyable. Zontes have over 'tyred' the V with thicker rubber than necessary, you will deck the pegs before you get anywhere near losing grip.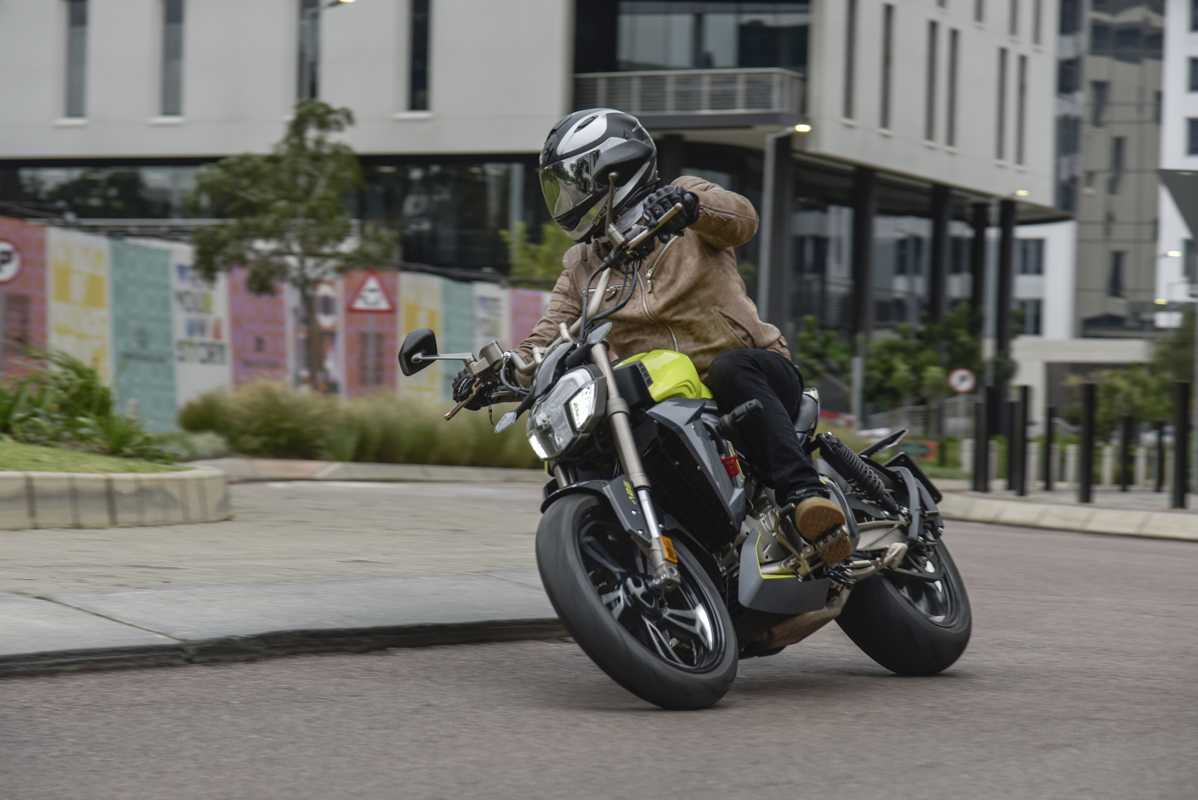 The suspension has its moments of brilliance and then it doesn't—the rear suspension is mainly to blame for this. The forks work really well with a softer feel in the first part of the travel and then stiffer as more compression is applied when pushed hard. The rear suspension is just too stiff and lacks any form of damping, however, this isn't an end-all but rather only a concern when travelling on poorly maintained roads.
I'm not usually a fan of cruiser ergonomics, but the soft seat and swept-back handlebars really do put you into a comfy riding position. The rider isn't the only comfortable one, as the pillion also gets a small sissy bar for support on those longer rides. Vibrations are noticeable, but nothing worth complaining about on a single.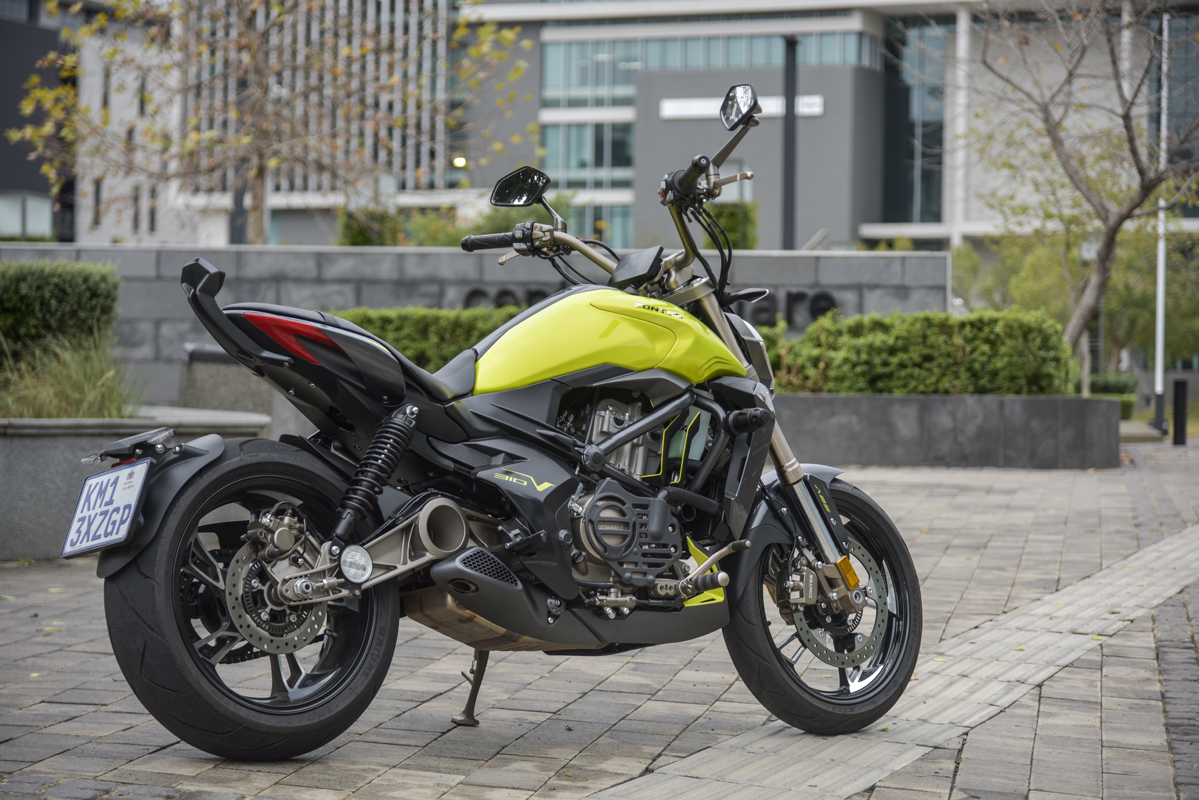 At the end of the day when all is said and done, the Zontes 310-V is well finished, unique to its class and priced really well for all the standard equipment that it offers, at just under 90k. If you are looking for a cool ride that's going to get you a lot of attention for not a lot of coin, then the V is the ride for you.
ZONTES 310-V
For more information on the bike that we used in this article, click on the links below…