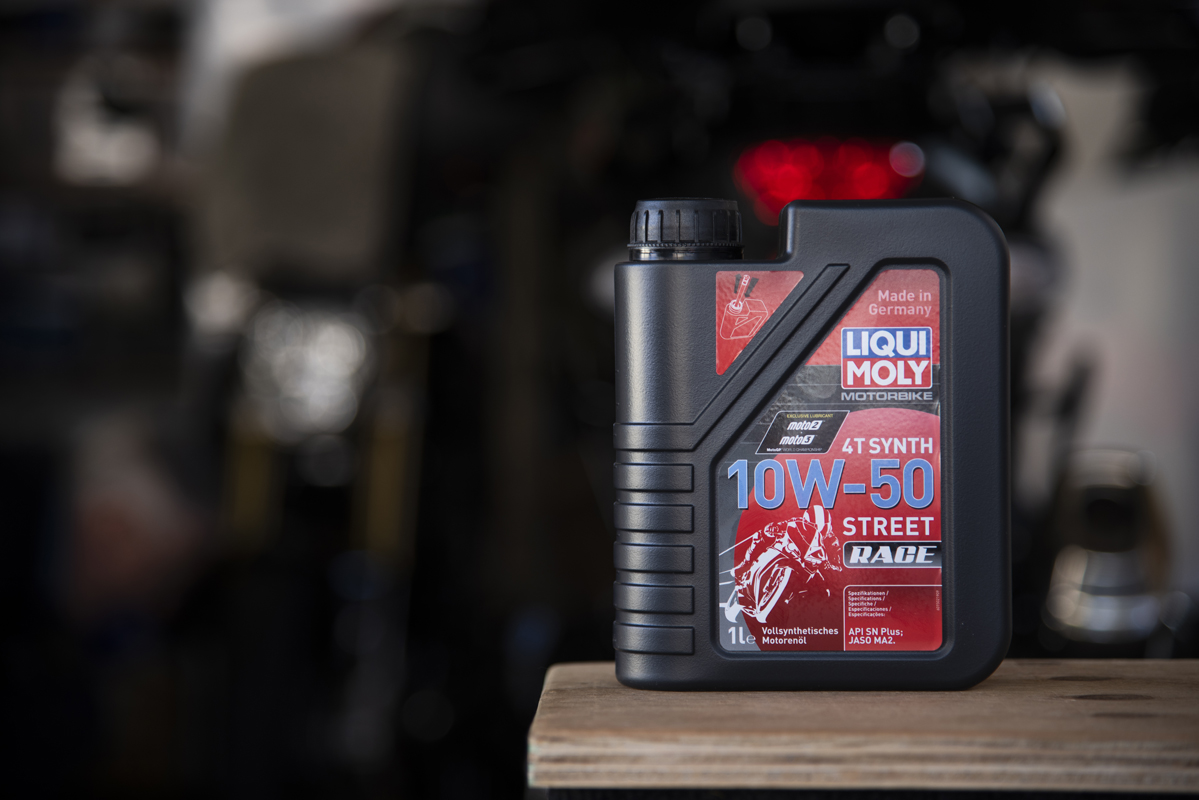 We bikers are a strange bunch indeed. I am off on a quick Botswana trip with Irene for a few days. Elephant Sands has been calling for a while now, so as soon as Covid Regs got relaxed to just producing Vaccination Certificates at the border, we planned a trip immediately.
Now here is the thing. Fresh oil is due in the bike and then, despite the fact that we are going to get it all dirty during the course of the journey, we have to leave with a properly clean bike. What is the point, you may say. Well, if you are a biker you will understand. In a way, it does make sense to clean the bike thoroughly prior to a trip, because it gives you an opportunity to give the bike a careful once over.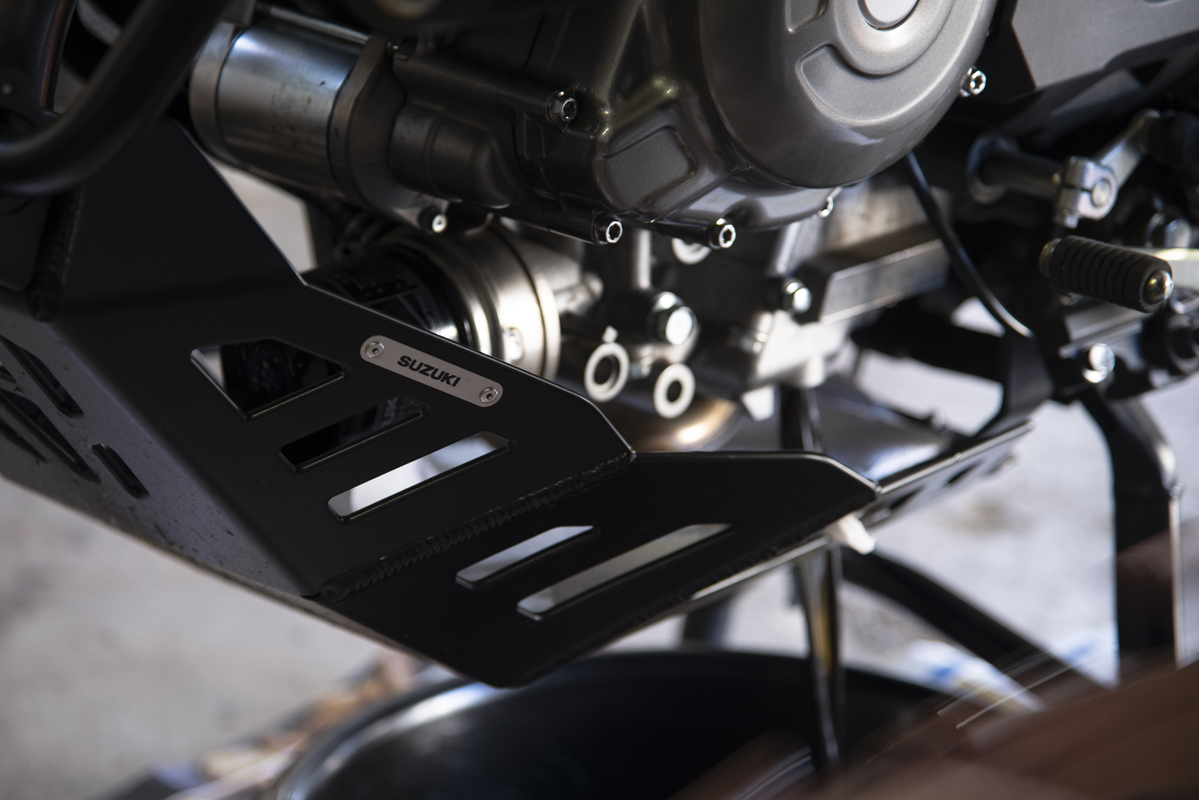 First up was an oil and filter change. Now let's get something straight. The oil in your engine is arguably the most important bit of engineering affecting the life and performance of your engine. It is not an area to compromise. Bring on the Liqui Moly 4T SYNTH 10W-50 Street/Race. As the official oil used by MOTO 2 and 3, it is seriously good kit.
Why Synthetic oil? Well, very simply stated, synthetic oil is manufactured without the impurities that have to be removed via the refining process from mineral oil. Secondly, the molecules in synthetic oil are all the same shape and size, which means they slip past each other easier, ultimately resulting in lower friction. Because it is cleaner and more slippery, it gives better performance and also lasts longer than mineral oil. Good enough for me.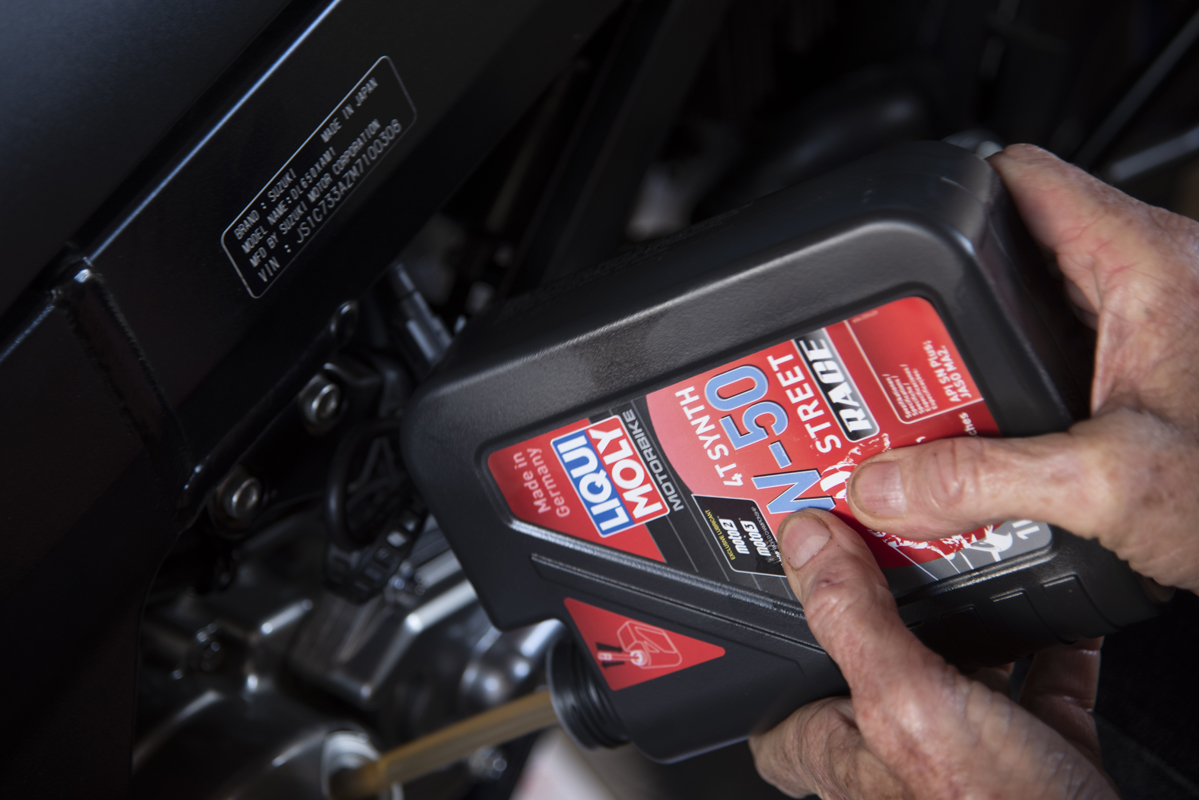 I was seriously impressed with the online service I experienced from Liqui Moly. I was a little dubious about buying online. I am old school. Not too au fait with this buying online gig, nevertheless I identified the oil and amount I needed and placed my order just after lunch. The next morning, I kid you not, my Liqui Moly was delivered to my door. Painless. Delivered in 1-litre bottles with a handy pull-out flexible spout, it was easy peasy to refill the bike after draining the old oil and swopping the filter. The mind is a powerful thing! Cruising around the block to let the oil level settle to get the oil level perfect, the bike just felt extra smooth, loving the new oil.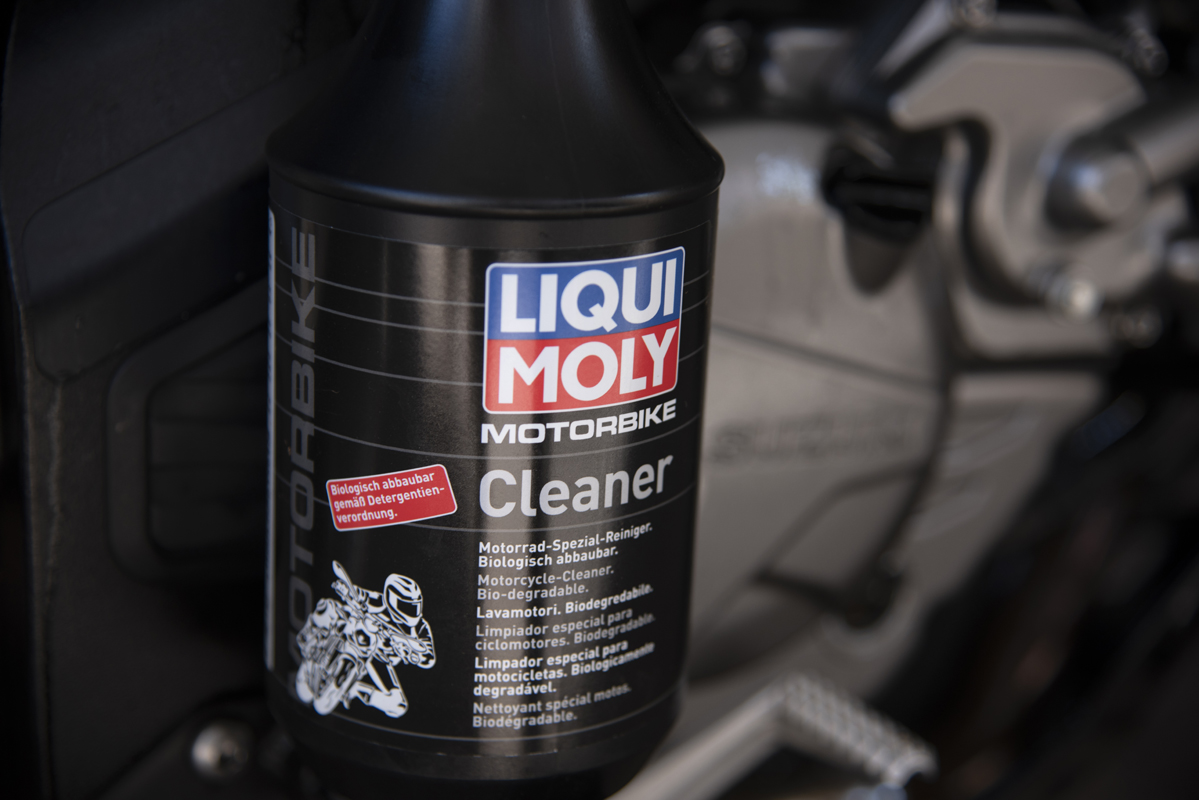 Next up was the clean. With a little bit of oiliness after the change, I sprayed the bike with Liqui Moly Motorbike Cleaner. The nozzle on the spray bottle has two settings. Stream and Spray. This is handy as it allows you to get a concentrated stream of cleaner into hard-to-reach areas, as well as coat the bike on the grubby areas with the Spray function. Having said that, I would have liked an even wider spray than delivered. This could be due to the slightly thick consistency of the cleaner.
Leave it on for a few minutes, then wash it off and all the gunge comes off effectively. Even the back wheel, with its slung-off chain lube, normally the nemesis of bike cleaners, was squeaky clean.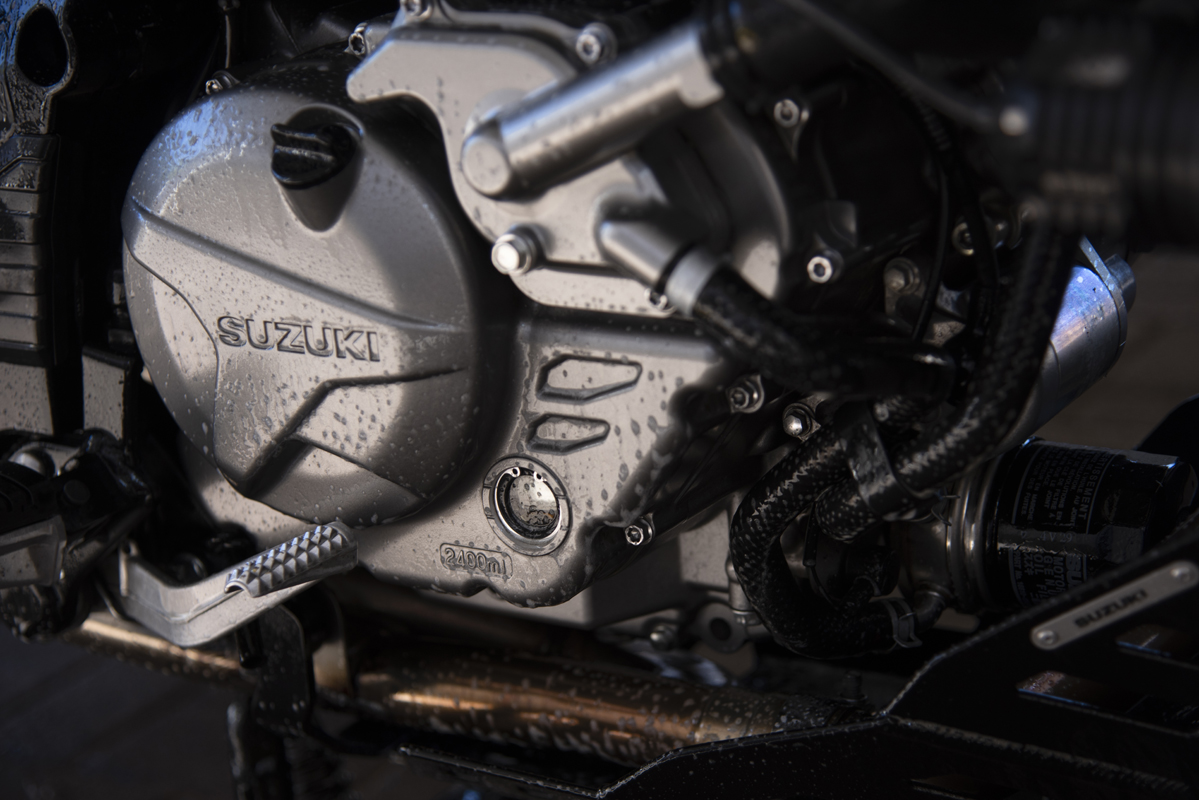 All that was required was to chamois the bike down and it was spotless, back to as-new condition. Funny how one gets on a roll when in 'cleaning mode'. My Suzuki Swift Sport was washed and then, in a typical 'Murphy's Law' move, we got an ever so slight sprinkling of rain. In June!, I kid you not. The car, which was essentially clean, was marred by rain spots that simply highlighted the slight film of dust that had collected on the car post-wash.
Not in the mood to re-wash the car, I had an epiphany. Was this not an excellent opportunity to see how effectively Liqui Moly Quick Detailer works? Designed for a quick touch-up, it is perfect for removing light dust and grime, leaving the surface with a protective coating. I sprayed the car with Detailer then rubbed it up with a clean microfibre cloth. It doesn't require polishing as such, but rather just a wipe down. The Detailer leaves no 'bloom' on the surface but wipes to a glossy lustre. In no time the Swift looked better than new again. An excellent product which is an absolute doddle to apply.
So there you have it guys. Liqui Moly has never failed to please with every single product which I have put to the test. I can unequivocally recommend them all heartily. They do all they promise on the label and then some!.
For more information on the products used in this article, click on the links below…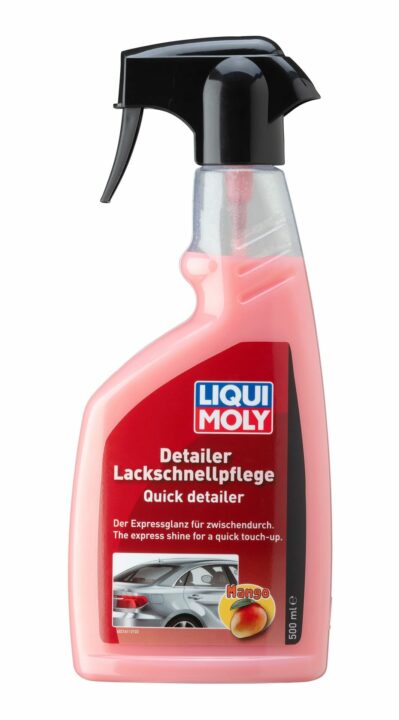 Quick Detailer
R218.00 (RRP)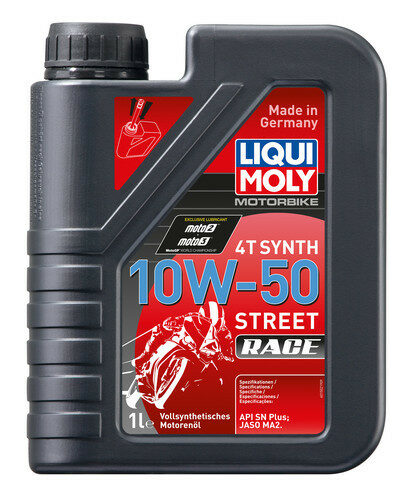 Motorbike Synthetic 4T 10W50 S...
R241.00 (RRP)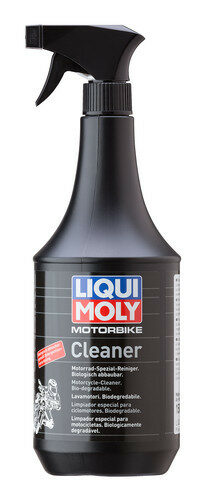 Motorbike Cleaner
R195.00 (RRP)