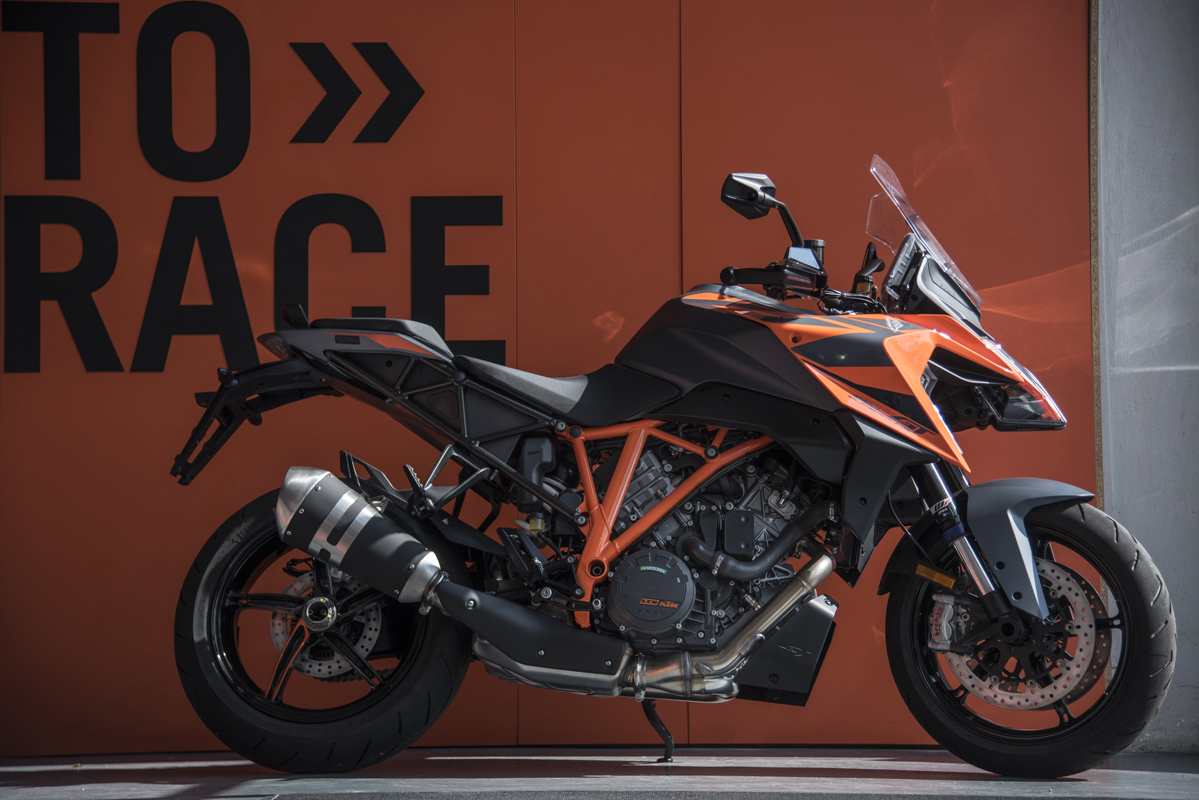 We 'petrolholics' know and love KTM's Super Duke, I mean who wouldn't? The "Beast" is and always will be a real man's bike, with its 75-degree 1301 cc V-twin, delivering a power only the man up above knows. Enough is never enough, as they say, KTM wanted their riders to experience the beastly power for longer and in comfort, equipt with all the latest tech and share it with a pillion. This is what birthed the long-distance beast, the Super Duke GT.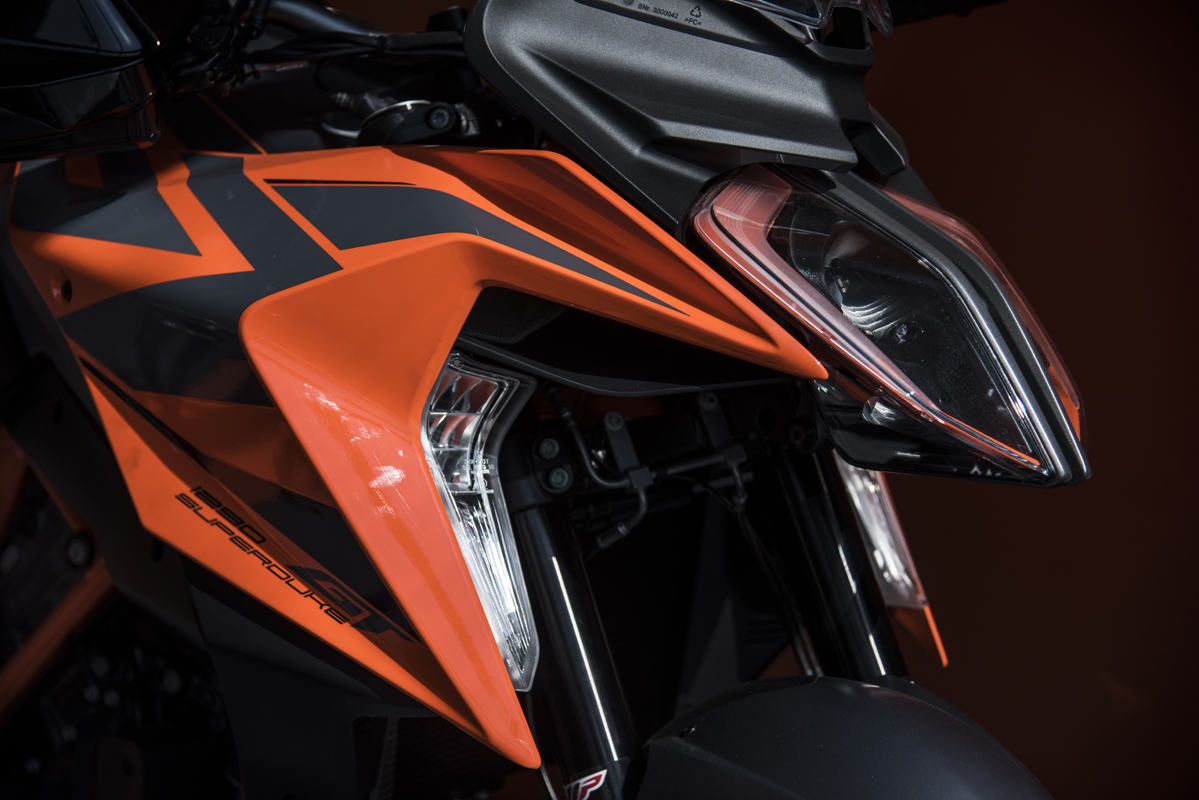 KTM managed to extract all the fun out of the Super Duke and plant it into the all-day practical package of the GT. Right now stocks are low on the GT, so we were surprised to find one parked on RAD KTM's floor.
So, what makes the Super Duke GT such a good hyper GT bike?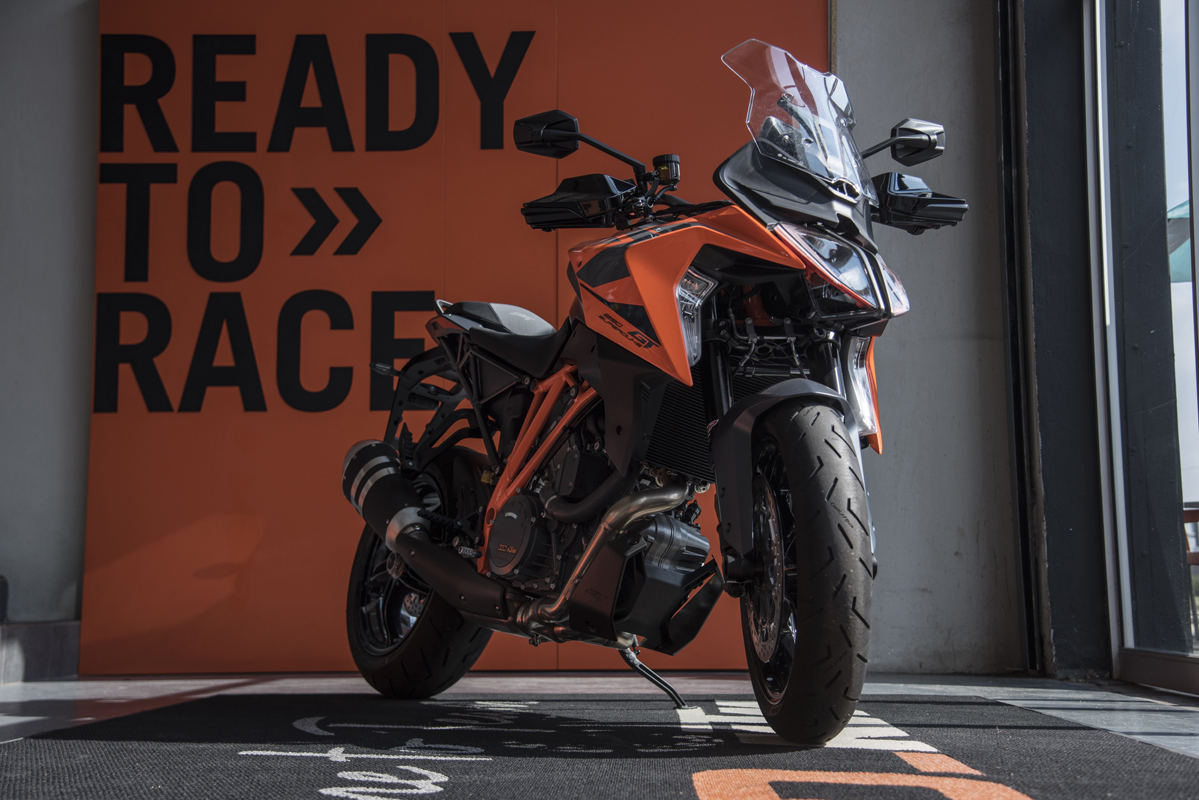 For 2022 the GT gets APEX semi-active suspension from WP, and a revised chassis, borrowed from the current-generation KTM 1290 Super Duke R EVO. The wider fairings, touring windshield, heated grips, LED cornering lights, cruise control, 23-litre fuel tank, integrated pannier mounts and soft seat set you up for a comfortable and long hyper tour. You also get a newly revised 7″ TFT with KTM's latest navigation system called 'Turn-by-turn PLUS' which further enhances the touring experience.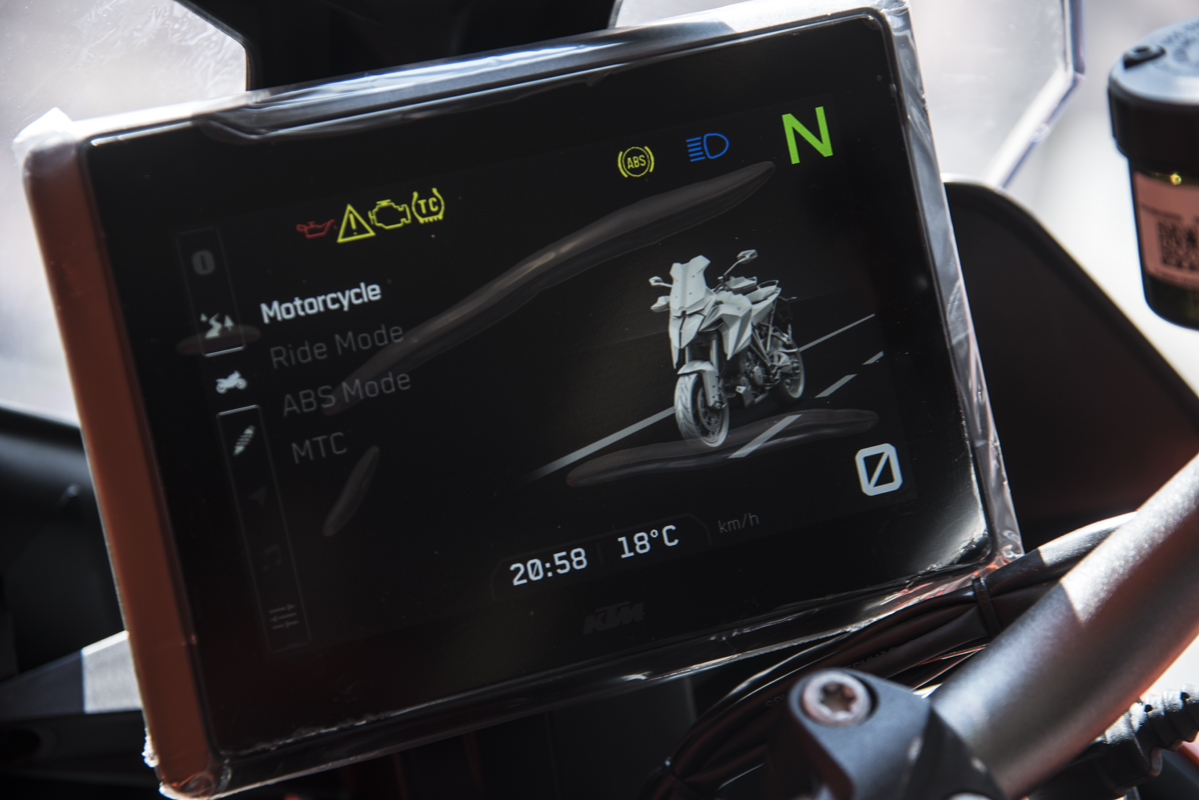 The word dull doesn't exist in this orange manufacturer's vocabulary and that's clearly seen on the GT, as they have brought their typical KTM "ready to raceness" to their touring beast. Everything from the Brembo brakes, steering damper, Conti sport attack 4 tyres and the new orange livery, all evoke the inner racer. KTM boffins might even notice that the wheels on the Super Duke GT are a direct bolt-on from the Super Duke R, which means they drop 1kg over the old units and also have a sexy orange stripe—it's the small details that matter the most.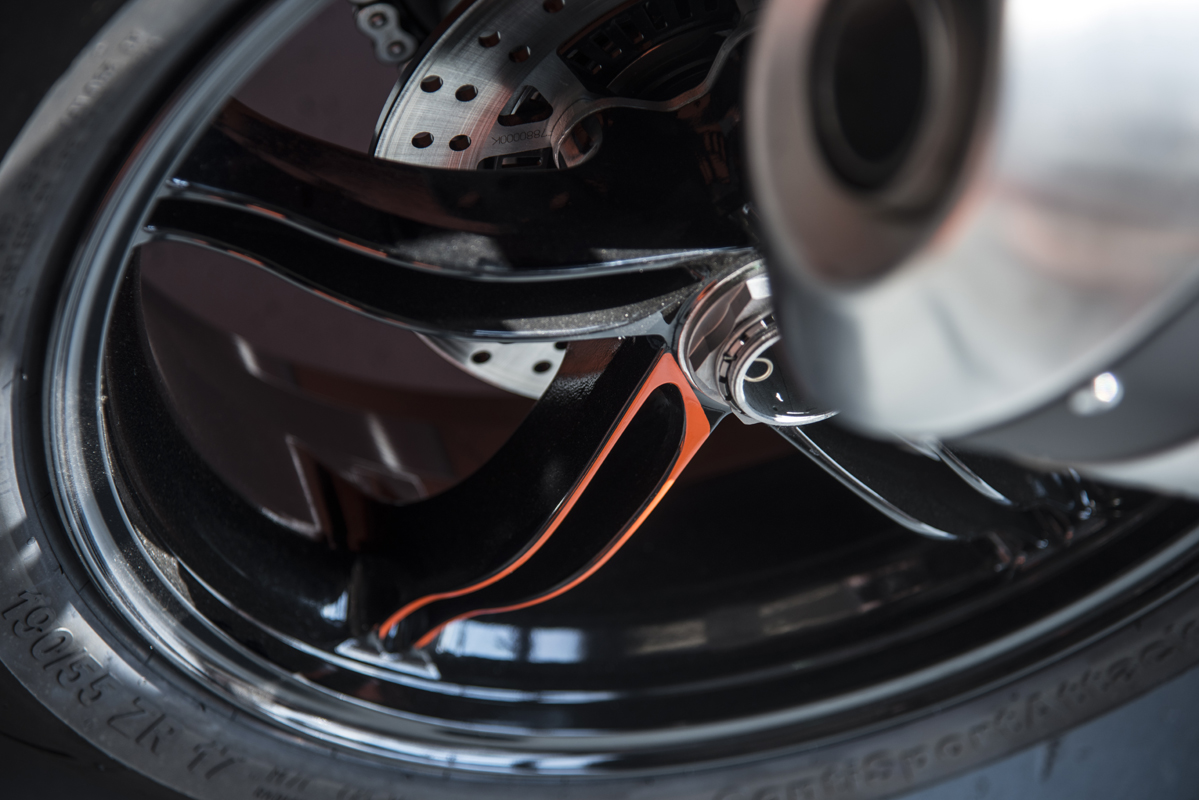 What you get on the latest batch of KTMs is a sense of quality and premium feel across the whole range. The newest GT is no exception and offers you a lot of bike for R315 000. If you are looking for a hyper-tourer that ticks all the boxes and adds a few, then you better swing passed RAD KTM while you still can.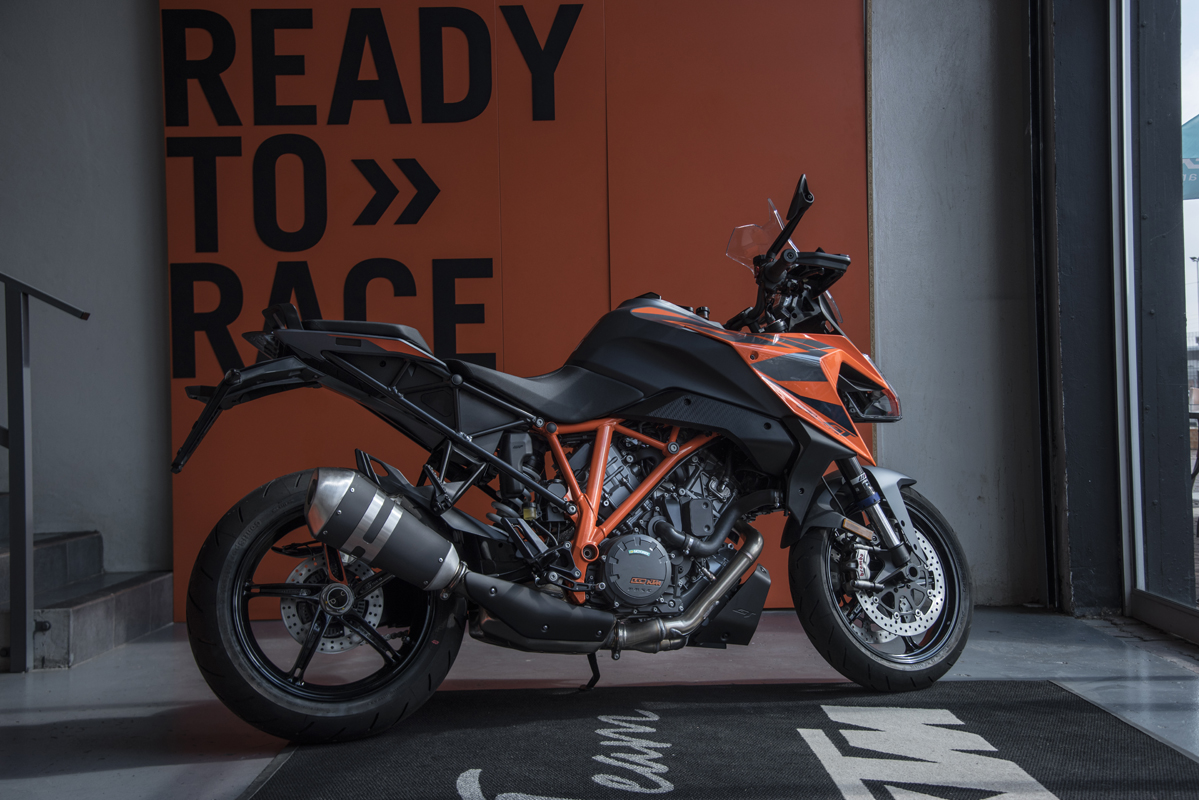 KTM 1290 SUPER DUKE GT
For more information on the bike featured in this article, click on the link below…