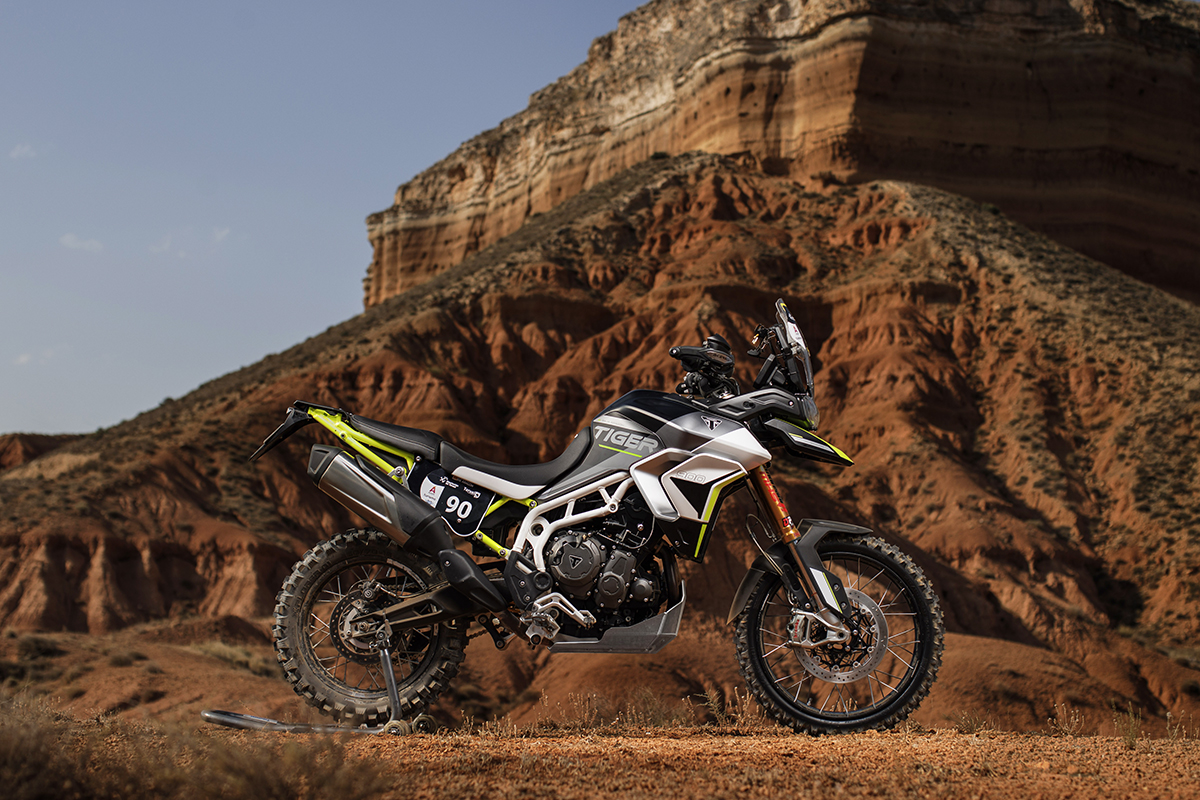 The real test of a bike's ability is to enter it into competitive events. If you really want to make a splash, then enter it into a competition against bikes that are more suited to the terrain and, if possible, win!
The vast majority of entries into the Trail category of the FIM Baja World Cup round in Aragón, Spain, were dedicated 450 cc rally spec machines, including some factory-supported Dakar teams, ridden by some of the most competitive champions and racers in the international rally world but that didn't stop Ivan Cervantes riding his Triumph Tiger 900 Rally Pro to first place in the category and 11th place overall.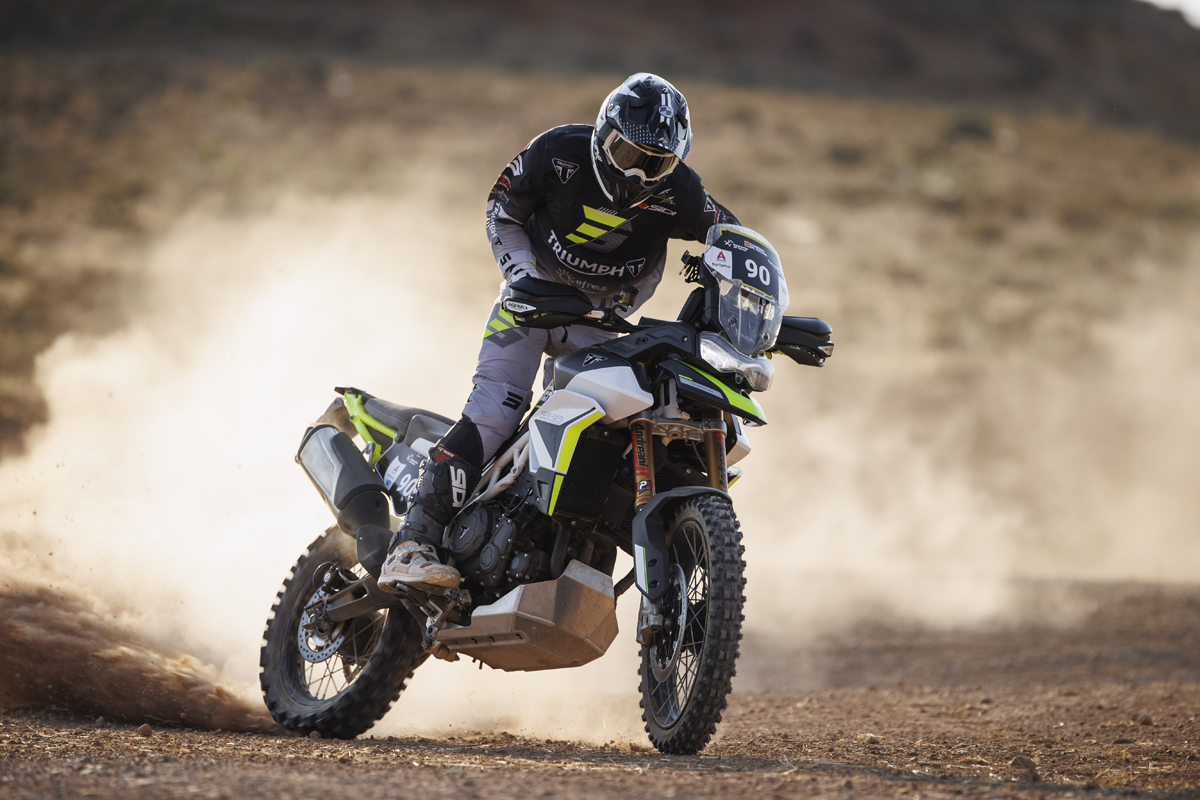 It was an incredible piece of riding by Cervantes who is working with Triumph on the development of the new range of MX bikes but who took a break from that project to record a significant class victory.
Putting the victory into context, Cervantes and the Tiger 900 finished the 450 km race in 6 hours, 13 min, which was an hour and six minutes ahead of the second-place finisher in the class.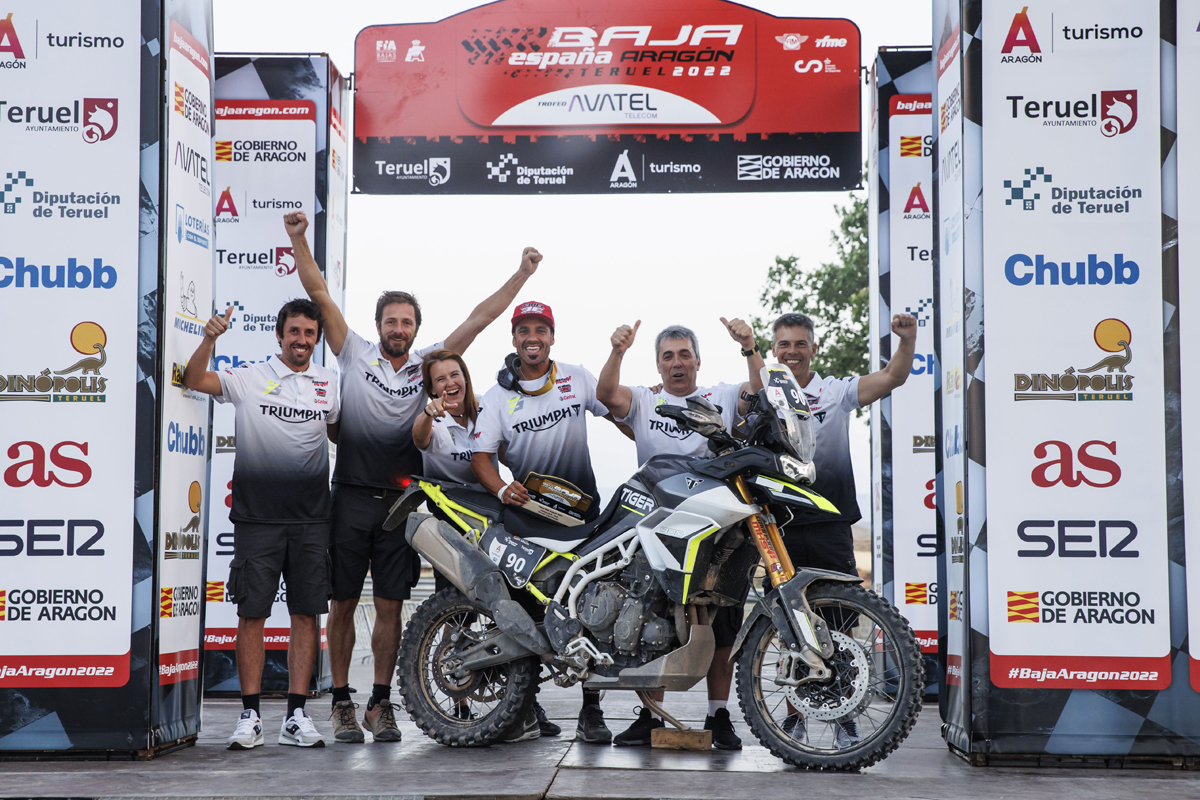 In finishing in 11th place overall, he was a mere 33 minutes and 50 seconds behind the overall winner. Against 75 other riders, many of whom are the most competitive riders in the international rally scene, this was an incredibly impressive result.
New for 2022, the Trail and Maxi-Trail categories at the Baja Aragón were created to showcase the ever-increasing range of production Adventure motorcycles, and Triumph took the opportunity to highlight the ability of the Tiger 900 Rally Pro. Hand-painted in a distinctive once-off 'Baja Aragón' racing livery, the Tiger 900 Rally Pro's first-place finish demonstrates its incredible off-road capability and reinforces its position as the leader in this sector.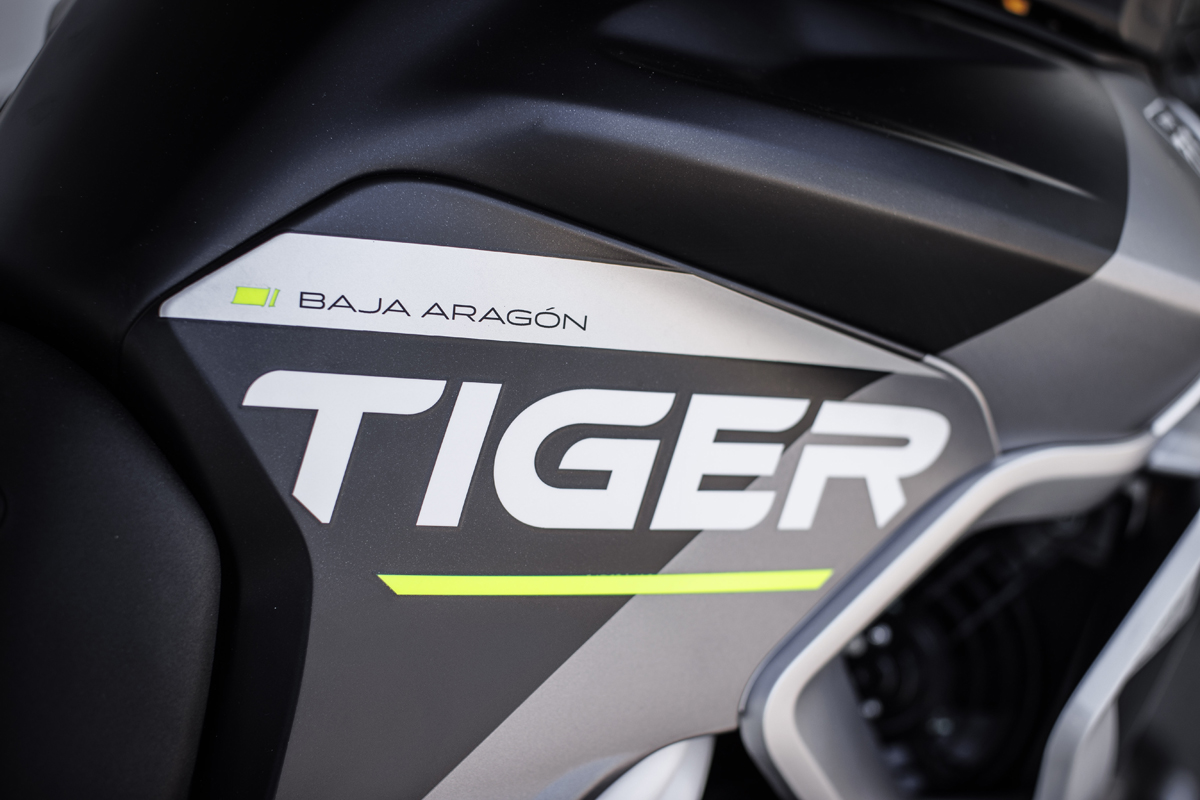 Rider Ivan Cervantes was obviously pleased with the result: "We came to the Baja Aragón with a clear goal, which was to win the new Trail category on the Tiger 900 Rally Pro. However, our greater ambition was to finish as high as possible in the overall rankings, where people have been amazed at the pace we have taken with the Trail. We are proud to have done a great job, and I believe we have given everyone a lot to talk about. This once again proves that Triumph is here in the off-road racing – and is here to stay. We chose this race because in the future we plan to come here with the Enduro project, and of course, we plan to succeed."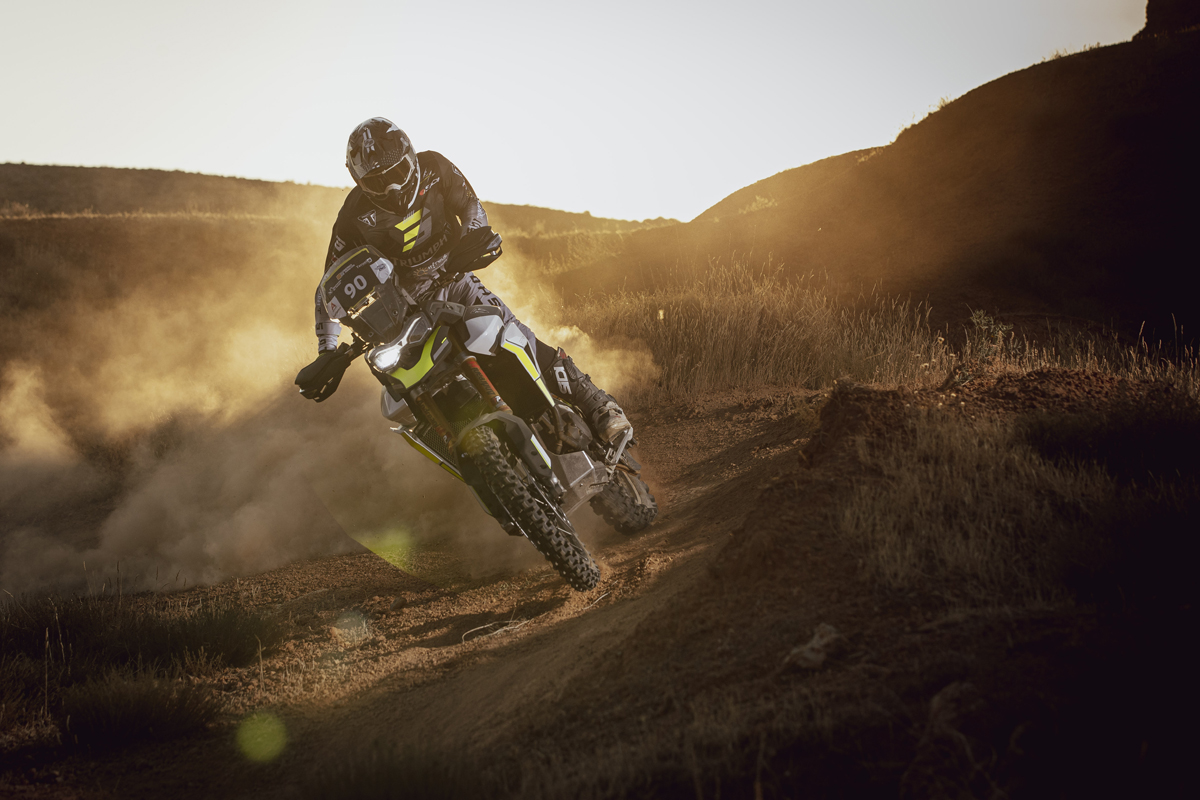 "I am very happy to return to Baja Aragón after so many years and to return home as the category champion with Triumph," said Ivan Cervantes.