Cancervive, the admirable community of cancer survivors, are organising an open day on the 13th of August, which will take place at the Eagle Creek Aviation Estate Clubhouse in Centurion.
Join members of the Cancervive organisation for a relaxing day out, with plenty of food and drink options from 9 am to 3 pm. There will be merchandise stalls and spot prizes to be won on the day.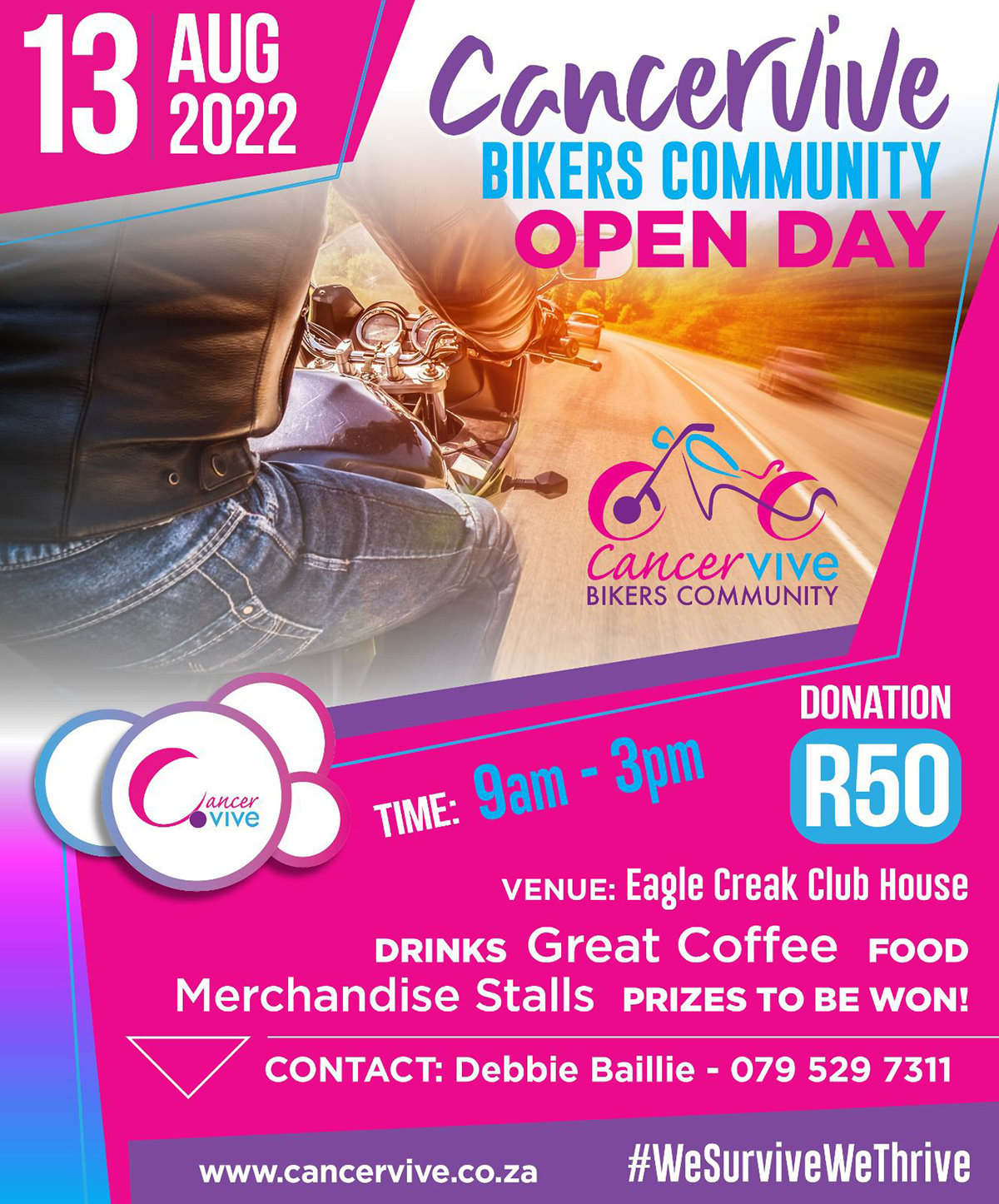 Bikers Warehouse Malibongwe will be hosting a ride in support of Cancer Awareness. The ride will depart from their premise at 08H30 and head to Eagle Creek Club House. All riders are welcome to join.
For more details on the day and also on how to get involved with Cancervive, contact Debbie Baillie on 079 529 7311 or visit the website: www.cancervive.co.za