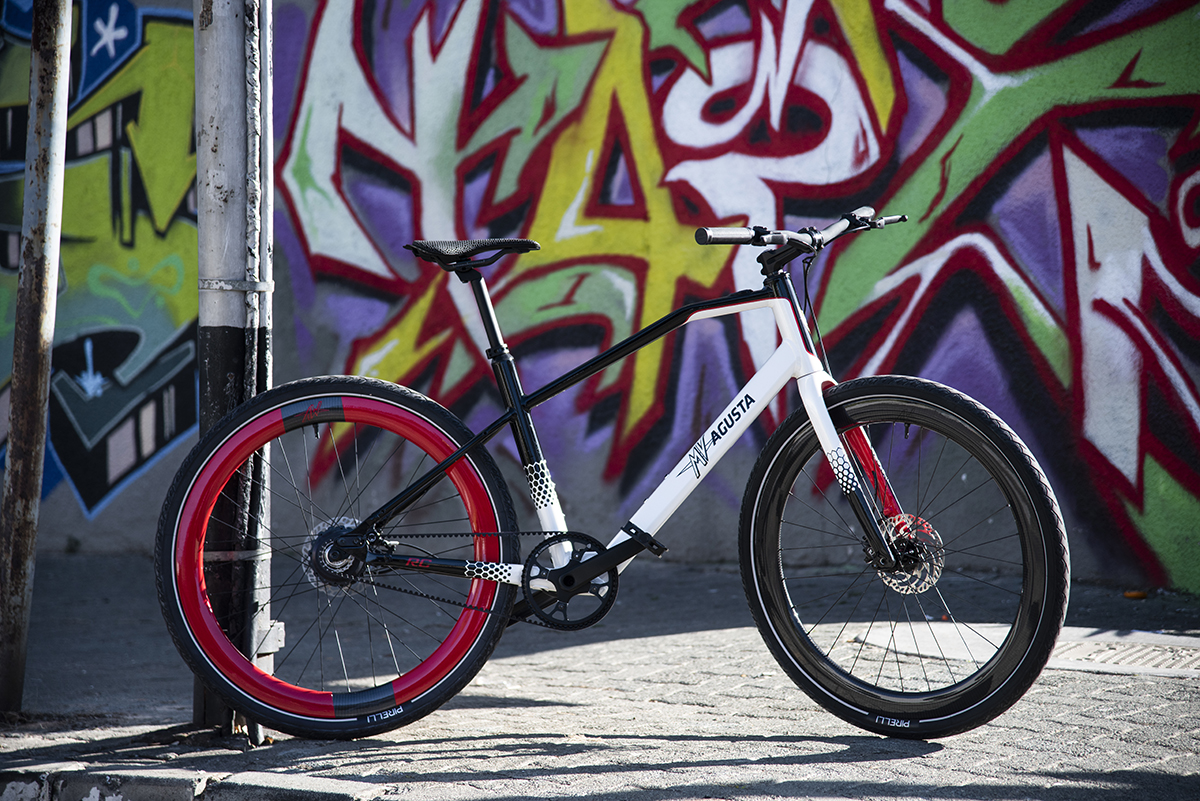 In today's times, the demand for sustainable and accessible mobility is slowly beginning to grow. Over the last 10 years, we've all begun to familiarise ourselves with the term e-bike, and fast forward to the present day, we are starting to see not only common bicycle brands but motorcycle manufacturers just like MV Agusta jumping straight into this more efficient form of urban travel.
Most of us grew up cycling, I know I did, whether it was cycling to school, doing small shopping runs for the fam, or a social ride with the buds, life was just so much fun and petrol free. Yes, lactic acid, muscle cramps, and the many punctures we got were all part of the daily pains of keeping up with the faster guys and girls in the group, but I would take that back over almost R30 a litre of go juice today.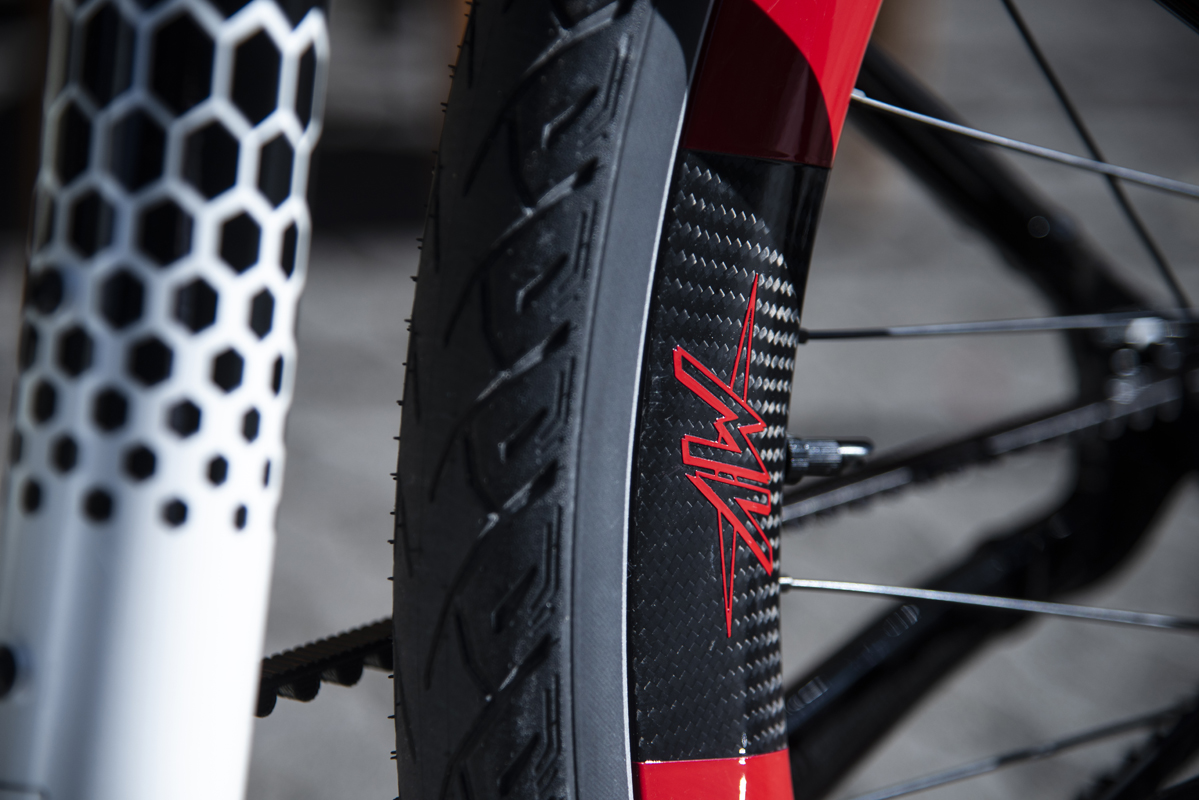 We still hear preaching of the good old days when youngsters used to start off their riding ventures on 50 cc motorcycles in high school and aspire to one day own something bigger and faster. The future of two-wheeled transportation is certainly very exciting, as e-bikes become more accessible, I think we might start to see a similar trend, whereby, junior e-bike cyclists will one day aspire to own an e-motorcycle when they are grown up.
Are e-bikes the future of urban mobility?
To find out for ourselves we clipped in for a ride on MV Agusta's latest AMO RC single-speed e-bike, imported by Fire It Up! So, the name is AMO, which stands for "I love" in Italian, this new line of e-bicycles takes after MV's passion for everything on two wheels. The AMO is available in six model variants of which two are available in SA; the RR, and the RC. The heart of these two city slickers features a 250 W silent Mahle engine that can run at an assisted speed of up to 25 km/h. Powering the motor is a 250 Watt-hour Panasonic battery rated for up to about 75 km on a single charge.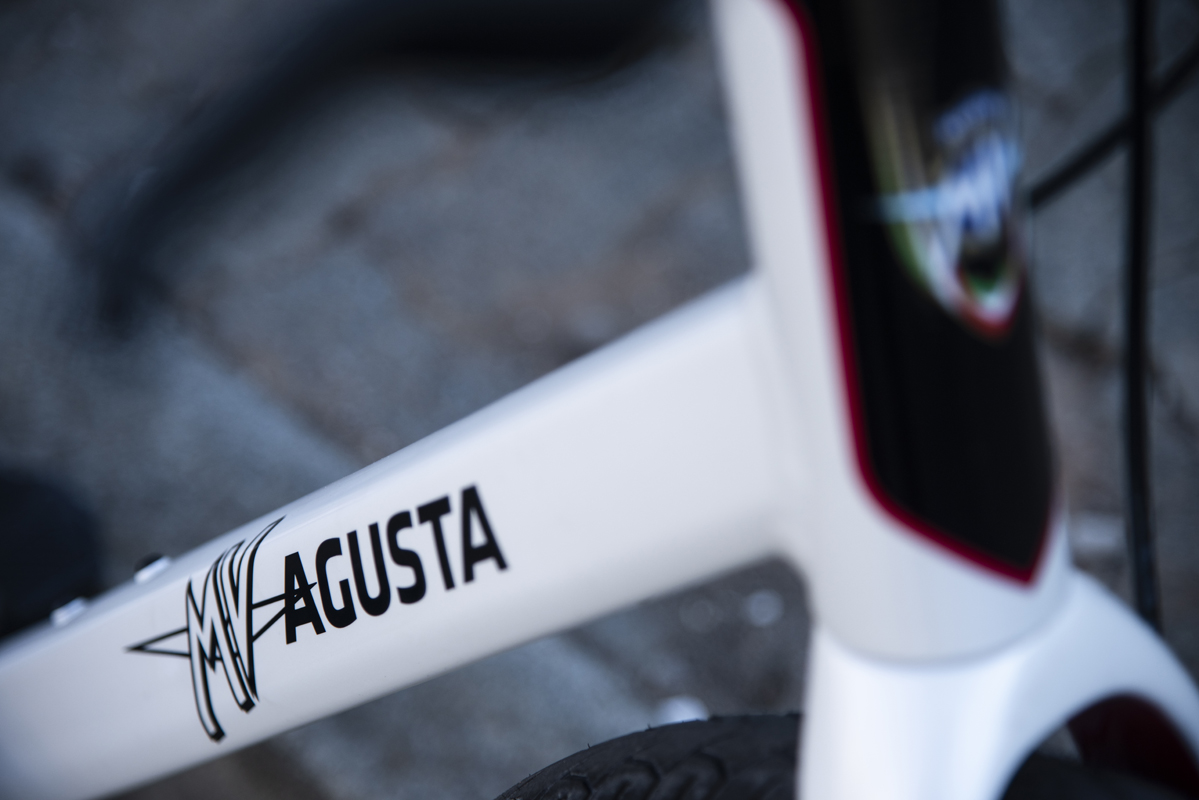 Over the years e-bikes have been hated by purists and many bystanders for being hefty in weight and bulky looking due to their chubby frames made to fit a massive battery. Thanks to today's battery technology bike brands have been able to create smaller batteries and in return, this has ecstatically made e-bikes better looking with narrower frame designs and less weight. With a closer look at MV's first try, you can't even tell that the AMO is an electric bicycle and it sort of leaves you scratching and wondering, how have they fitted a battery into that frame? To put it into perspective the 'RC' only weighs 4.5 kg more than my Rook One single-speed at a low 15.5 kg, which is around your common mountain bike weight.
Part of this clever trickery is that the AMO is a single-speed, which in cycling terms is the simplest and most puristic form of cycling. The reason for that is, that there are no gears which means no cassettes or mechanical gearboxes, just two sprockets and a belt drive. To match the simplicity of the single-speed nature MV hasn't tricked out the AMO with loads of tech, screens or buttons, but rather just one button that does it all. To help keep the weight down the RC has been equipped with beautiful carbon wheels and a carbon front fork, which might not sound like much but every kg counts when your legs are doing most of the pushing.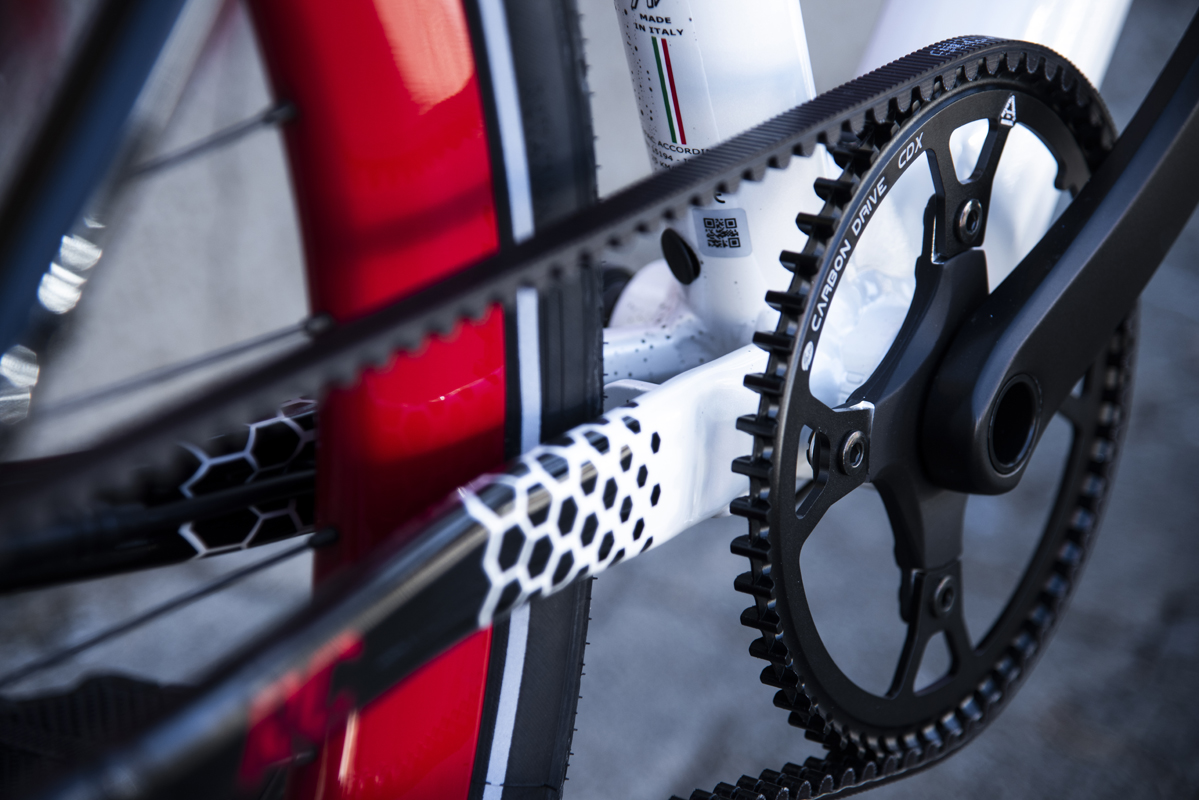 The single operations button really makes the AMO feel like a normal bicycle and it's sort of easy to operate. With a neat button on the centre tube, you can turn on the RC and select one of three boost modes, of which there are three different colour LED lights to let you know which mode you're in. There is also an option to turn off the boost mode to save some electricity on the downhills. The LED light on the button will also change colour as the battery life decreases on your ride, giving you an idea of which Starbucks to start hunting down.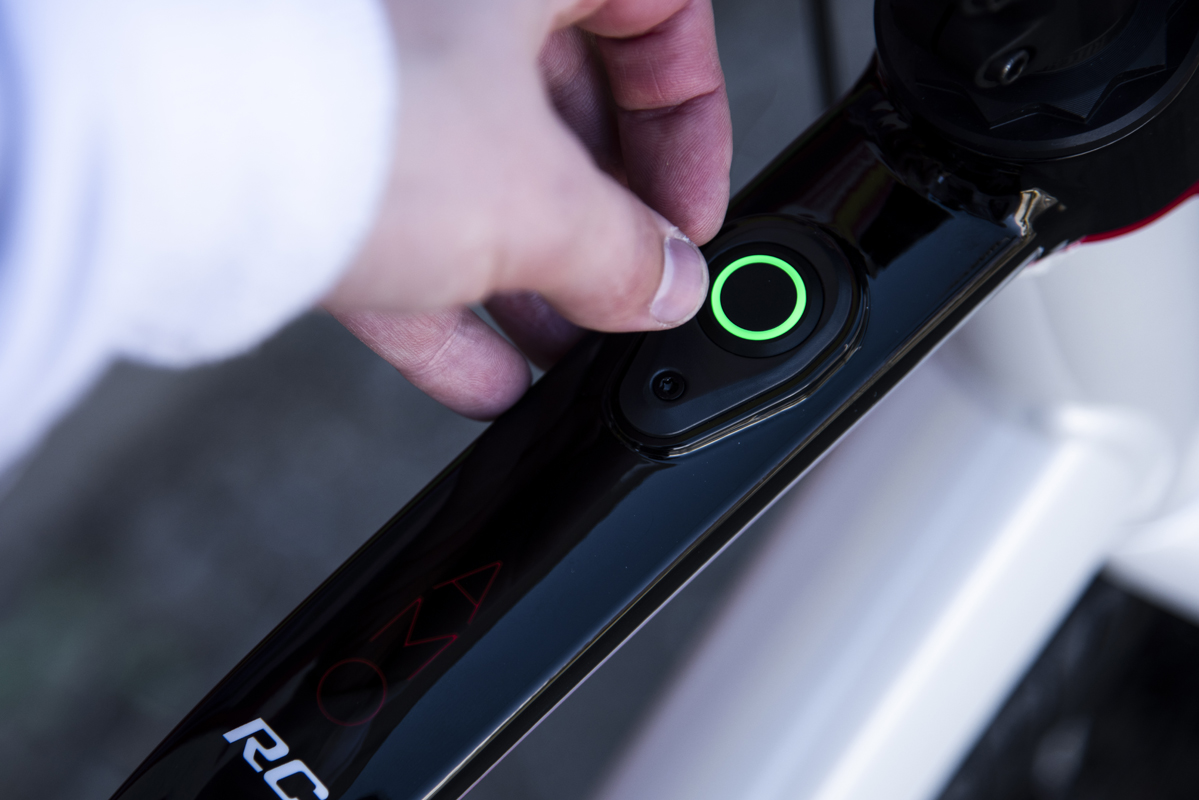 It was on my first ride from Fire It Up! in Bryanston to our offices in Parkhurst where I got to experience the pure fun of cycling on a super single-speed, the AMO RC. The boost functions across the modes were so smooth that I sometimes forgot I was actually riding an e-bike. Because there are no gears, you have to keep your momentum levels up high when facing uphills, however, you are rewarded with a 'boost' of electric assistance that makes easy work of steep climbs. The electric assistance also helps keep you ahead of the traffic when starting off from the redlight—which suddenly makes the AMO a good city slicker.
It's only obvious that the ride isn't going to be the comfiest of rides due to the lack of suspension, but the Italian-made Fizik saddle, straight bars, and Brooks grips make it all manageable. Once in Parkhurst where trucks are offloading goods, dogs are running across the road and peak traffic can be insane, this is exactly where the AMO strives. The grip is supplied by nothing other than Pirelli tyres and when coming to a quick stop you are sorted out with strong Magura disc brakes.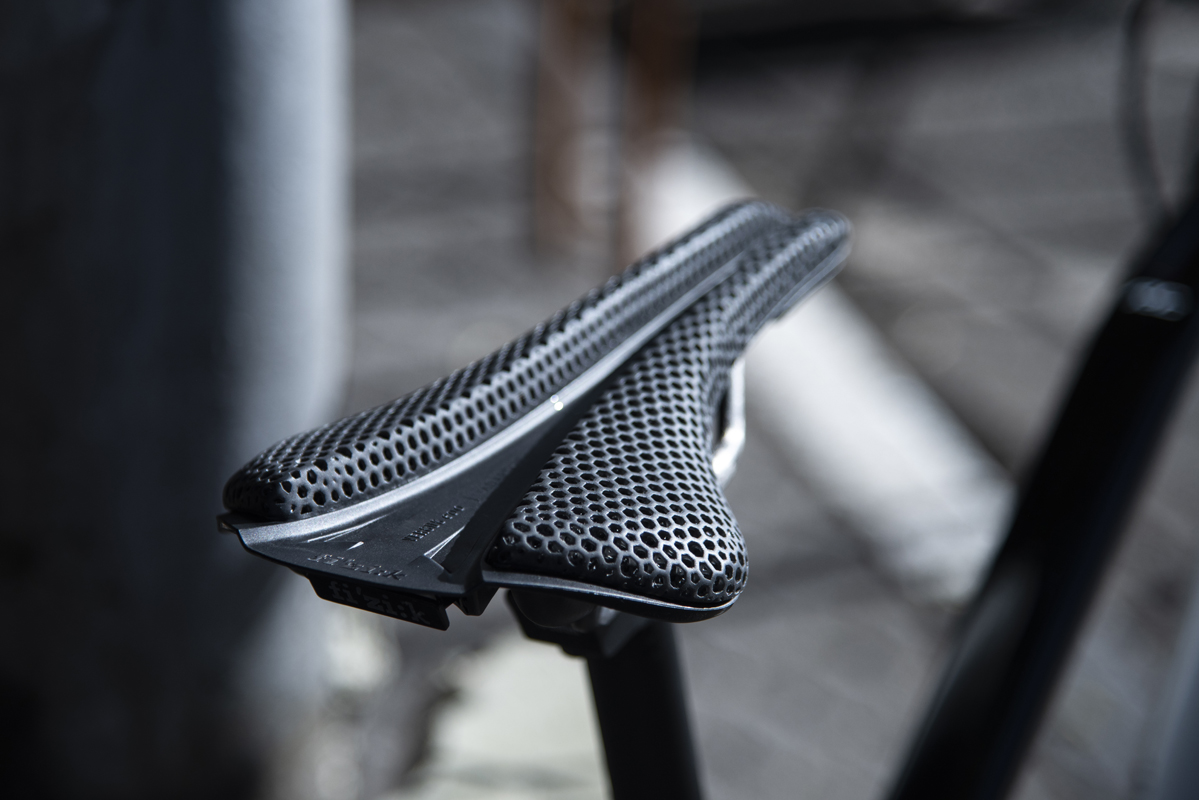 So, how long did the 10 km commute take me? Well, it usually takes between 20 min to 30 min by car on the b-road that we drive and on the RC I clocked in at 25 min, which is 2:30 min/km at an average speed of 24 km/h. Now, this sounds like a professional athlete at his peak fitness, but I can promise you that I'm not and it's probably more likely the RC that did 60 percent of the work for me.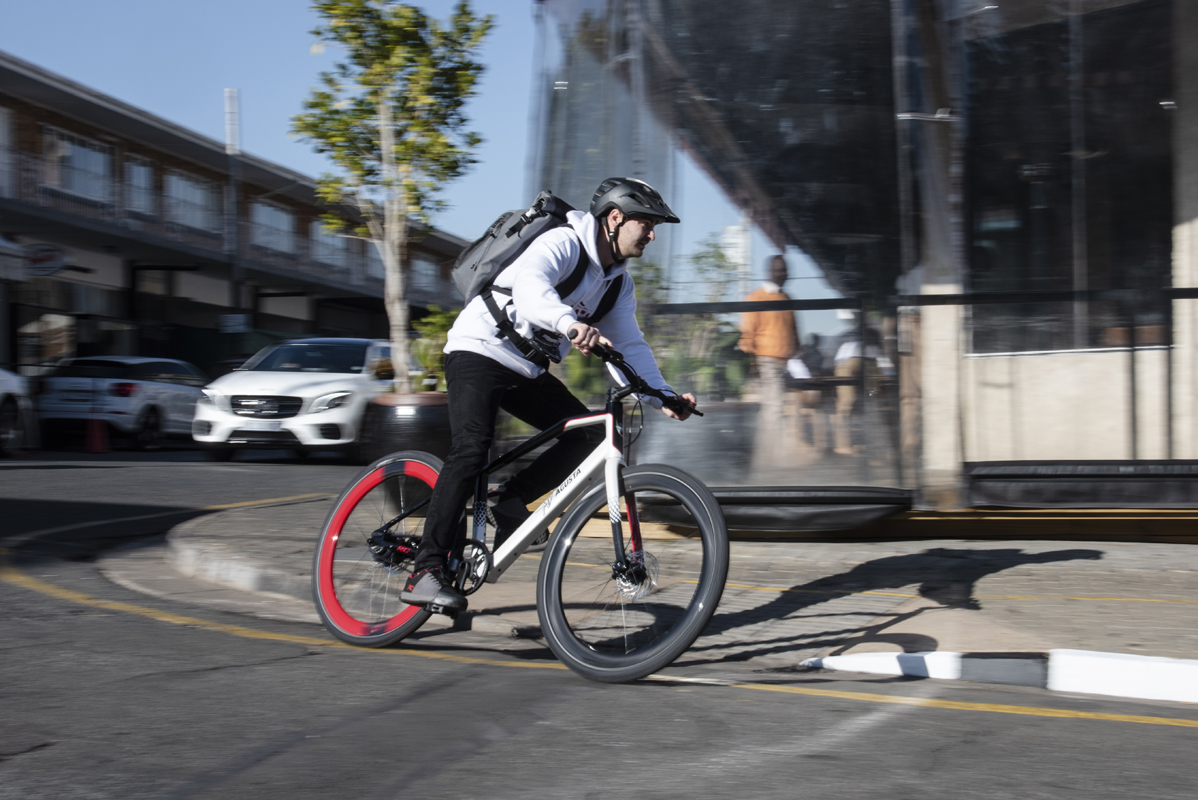 After 10 km I used just over 10 percent battery which takes no time to charge up. Once completely drained of all its power the battery will take around 4 hours to charge to full capacity, which sort of sounds like a lot of time but if you're commuting to the office or place of work then you've got time to spare. My offices are usually at my local coffee shops and just getting out of the house for a different vibe or atmosphere for work is what I like to do, which sort of makes the AMO e-bike series suit my lifestyle and home to "office" commuting range. Most coffee shops won't stop you from plugging in your bike, especially if you invest 3 days a week there with your laptop on charge for an average of 4 hours anyways, so the loopholes have already begun.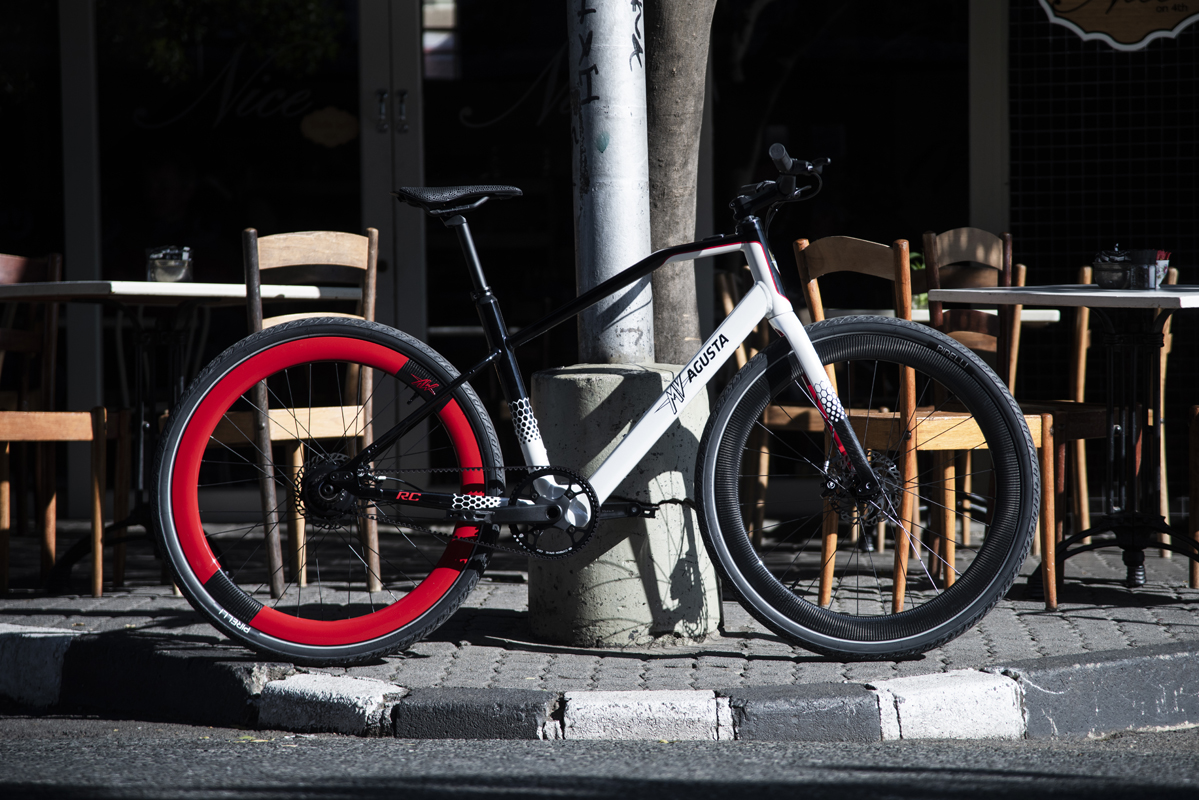 The future of e-bikes taking over the urban mobility side of things is quite possible, but it's society who needs to decide whether it's too dangerous or safe enough to cycle on their daily commutes. Even with the dismal chances of the government allocating inner city bicycle lanes, I still think it is safer to ride an e-bike over a motorcycle in the urban jungle.
At the end of the day, the AMO RC is inspired by MV Agusta's legendary Reparto Corse and is limited to only 200 units and will set you back R79 900, which in e-bike terms is surprisingly competitive considering that it's a special edition. The winner for me is the cheaper and more city-ready RR at R69 900 as it is more obtainable and has stronger rims for our rough road conditions. If it was up to me, I would be making my commutes cheaper, fresher and more fun. Who would have thought you could beat traffic so well on an MV?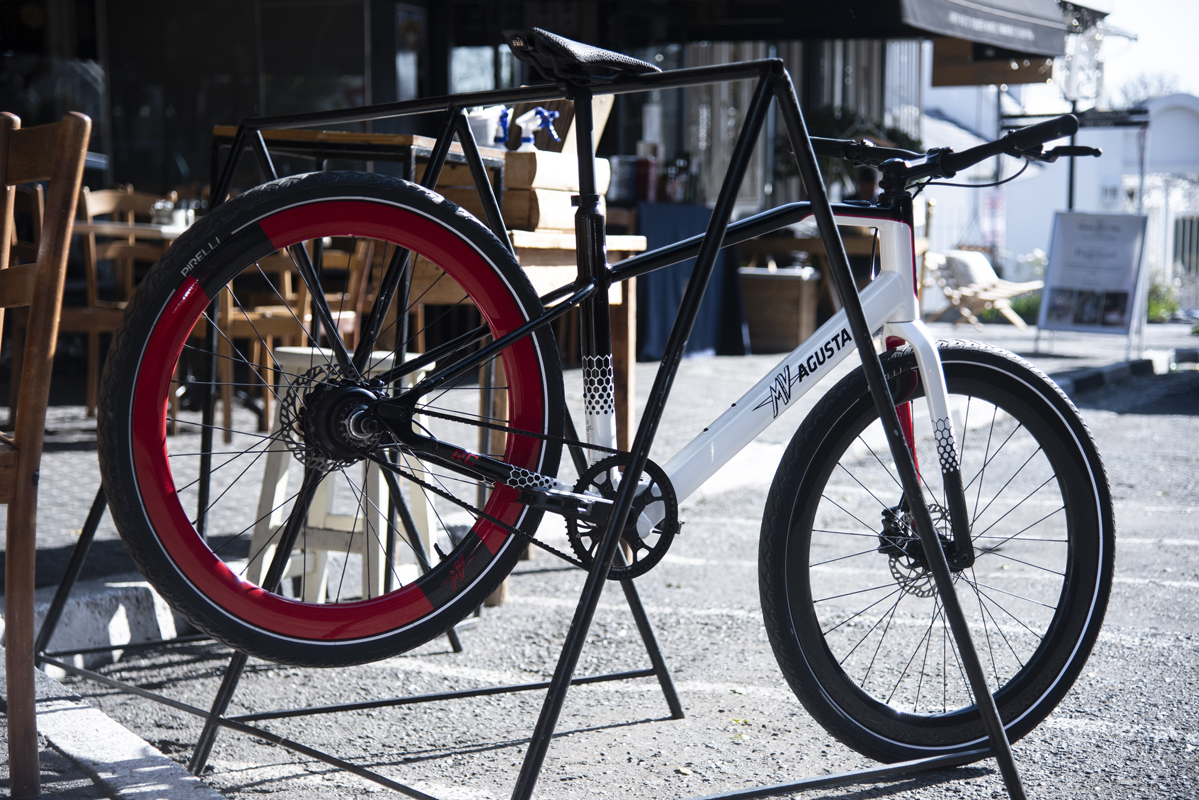 For more info contact: www.fireitup.co.za