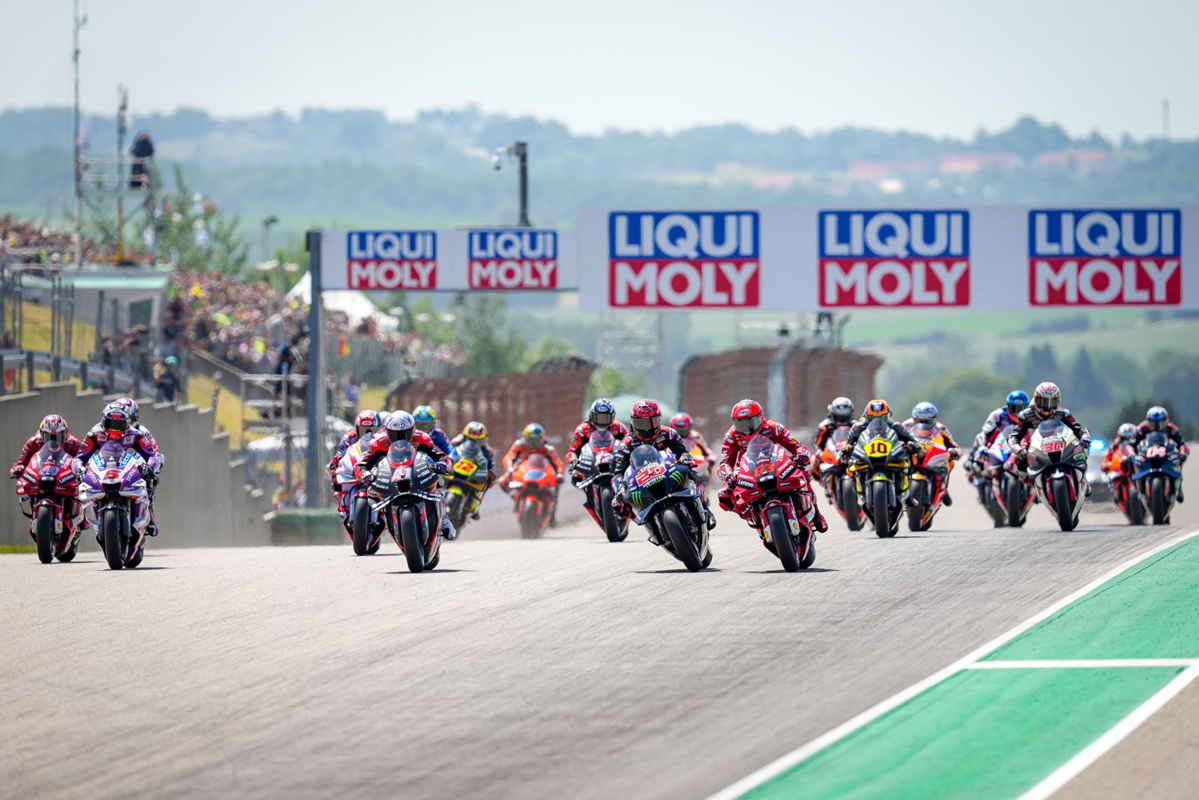 Boy, but it's been a long five weeks! For some reason, the overworked MotoGP paddock seems to think that we can do without our bi-monthly fix of two-wheeled adrenaline not only during the off-season between November and March but also for the whole of July. Whoever gave them that idea needs to be given a good talking to (and yes, I am aware that some of that time would have been taken up with the cancelled Finnish round.)
It does, however, give us chance to draw breath and reflect on what has passed and, using that knowledge, try and make predictions for the second half of the season which, motor racing being what it is, will no doubt prove wildly wide of the mark and just plain wrong! Maybe I'll just leave that bit out!
What did we learn from the first eleven races? Plenty, of course: that Fabio Quartararo will be hard to beat to the championship (but not impossible): that no other rider can make the Yamaha work (with the possible exception of Darryn Binder but he has less to unlearn than Dovizioso or Morbidelli): that the Aprilia has finally and to everyone's delight come good: that the factory Ducatis still seem unable to string together a championship-winning series of good results although the satellite teams are doing well: that KTM has good weekends and bad: that Suzuki is sadly withdrawing from all forms of motorcycle sport.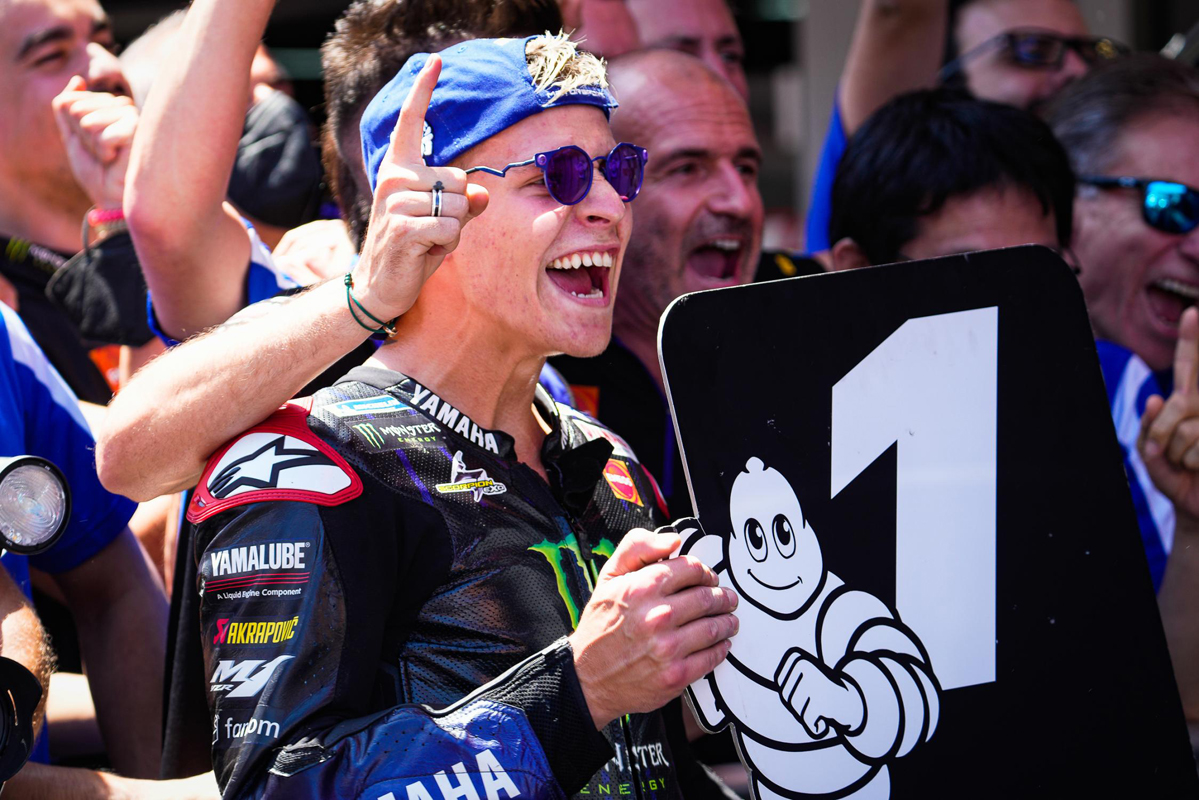 So far, Quartararo has taken three Victories and backed these up with a string of good placings. Bagnaia has won three times but has been unable to claim consistency in other rounds. Enea Bastianini has miraculously won three races while Oliveira and Aleix Espargaro have won one apiece, with Espargaro claiming an impressive string of podium finishes to leave him second in the championship.
The beginning of the season was a model of unpredictability, with nine different podium sitters in the first three races. No one saw that coming. No one saw the Japanese factories not getting a look-in until round three and scoring only seven podiums (out of a possible 31) in the first eleven races.
Who Shone in The First Half of the Season
You have to say that Quartararo has the best claim to the rider of the season so far, given that he is leading the championship combined with the failure of any other Yamaha to even crack the top ten, let alone challenge for podiums.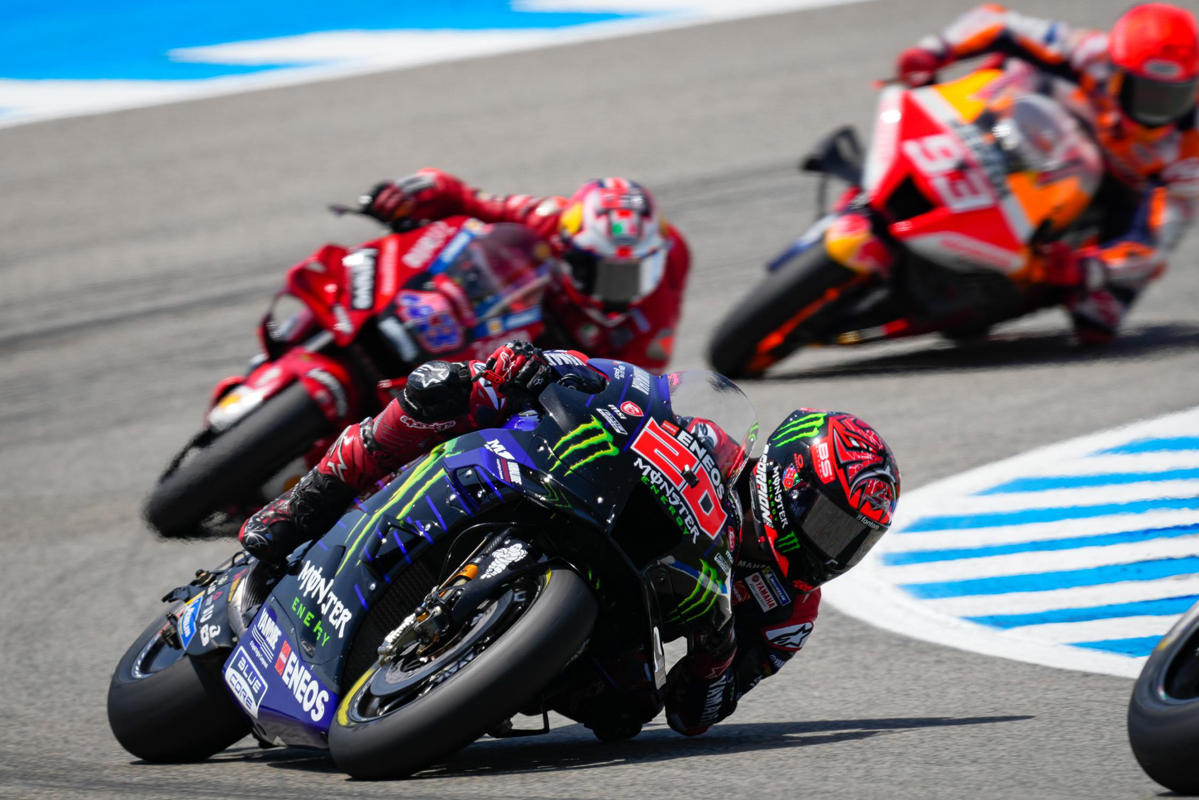 Quartararo's strength has been his determination in the face of a Yamaha that has a straight-line speed deficit to the Ducatis. If he suffered at the opening flyaway rounds, then he more than made up for it when the circus returned to the more technical circuits in Europe and he consolidated his championship challenge, even if the bike was still not the best on the grid.
Aleix Espargaro has made the most of the hard work that has gone on at Aprilia's Noale factory by both the team and himself. His is a case of the right rider on the right bike at the right time: the Aprilia RS-GP is the second-best bike on the grid, after the Ducatis and at some tracks it is better, marrying a sweet chassis, good speed and reliability.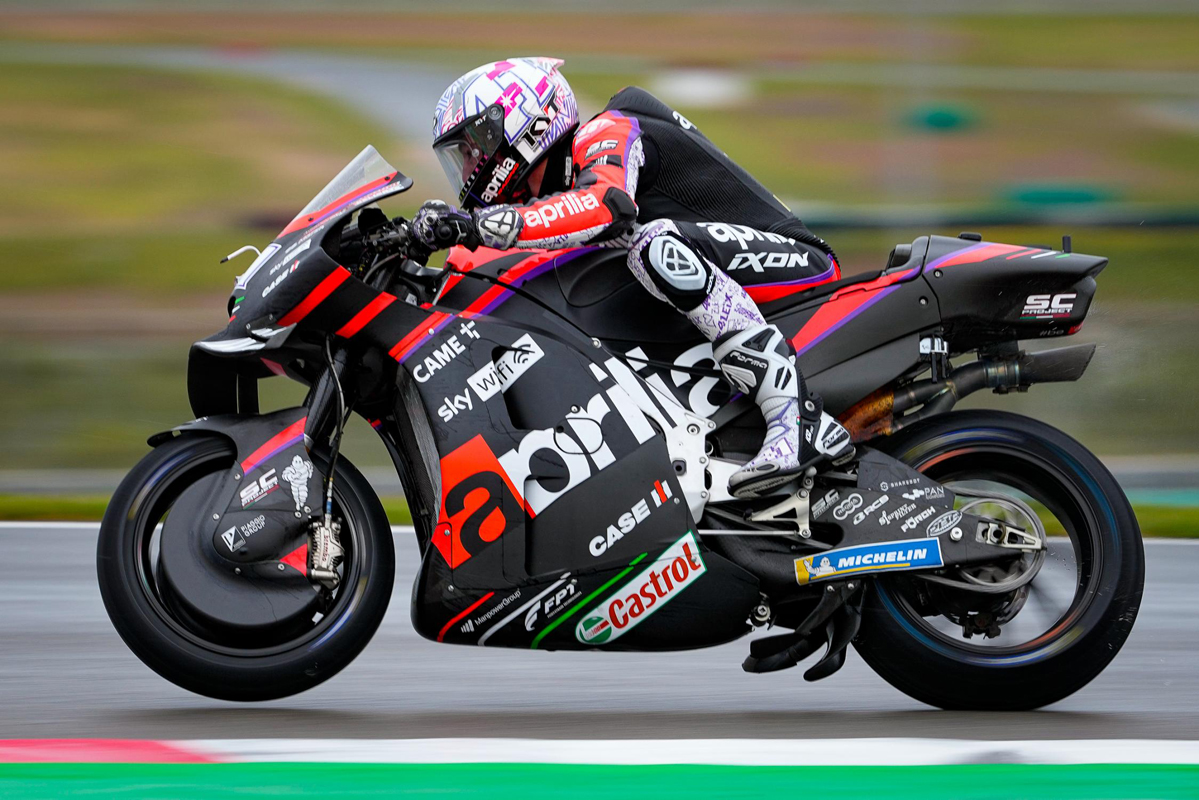 If there was one stand-out ride in 2022 so far, then it was Espargaro's run from dead last to fourth at Assen, including overtaking two riders at the last corner of the last lap: what could he have done had he not been forced off the track by Quartararo early in the race? Then again, maybe the ride was what it was because he was mightily pissed off and the red mist descended. That the Aprilia was able to support such throwing-caution-to-the-wind riding only serves to show how good it is.
Enea Bastiannini's three victories on a year-old Ducati showed his prowess at tyre preservation, something which is becoming increasingly important in MotoGP at the moment. He rides like Marquez – all on the front end, which leaves him with plenty of rear tyre towards the end of the race and he is able to change his style to take advantage of those changing tyre conditions. Each victory was a result of him biding his time and taking over at the front as the leaders faded.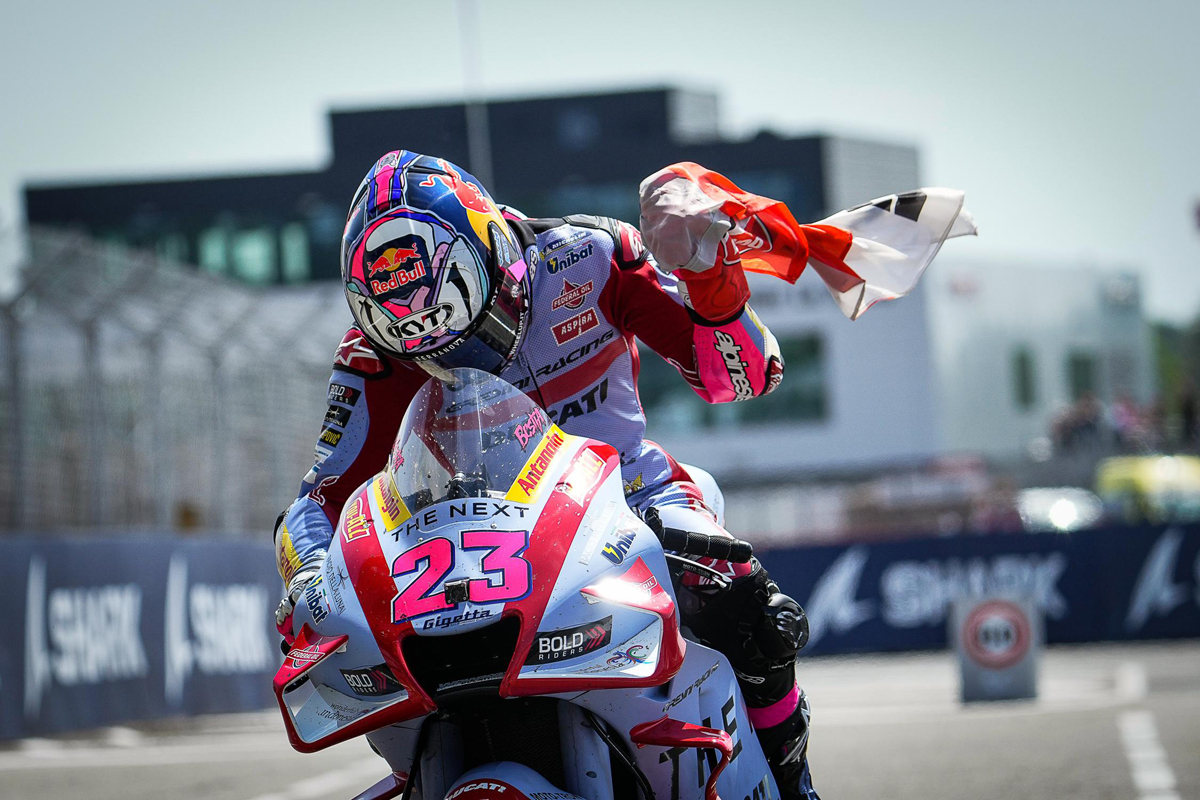 Consistency is his problem at the moment: a run of two non-finishes, a tenth and an eleventh in the last four races will not have done his chances of securing the second factory Ducati seat (Jack Miller's – he's off to KTM) alongside Bagnaia any good, his three victories notwithstanding. Having said that, it's not as if Jorge Martin has a better claim to the seat. It's a hard choice for Ducati to make.
Brad Binder's season might have not lived up to the promise of the opening second place in Qatar but if there is any rider who can get the best out of the KTM on race day, then it is he. Sixth place in the championship is a testament to the tactic – intentional or not – of steadily racking up the points while those around you yo-yo up and down.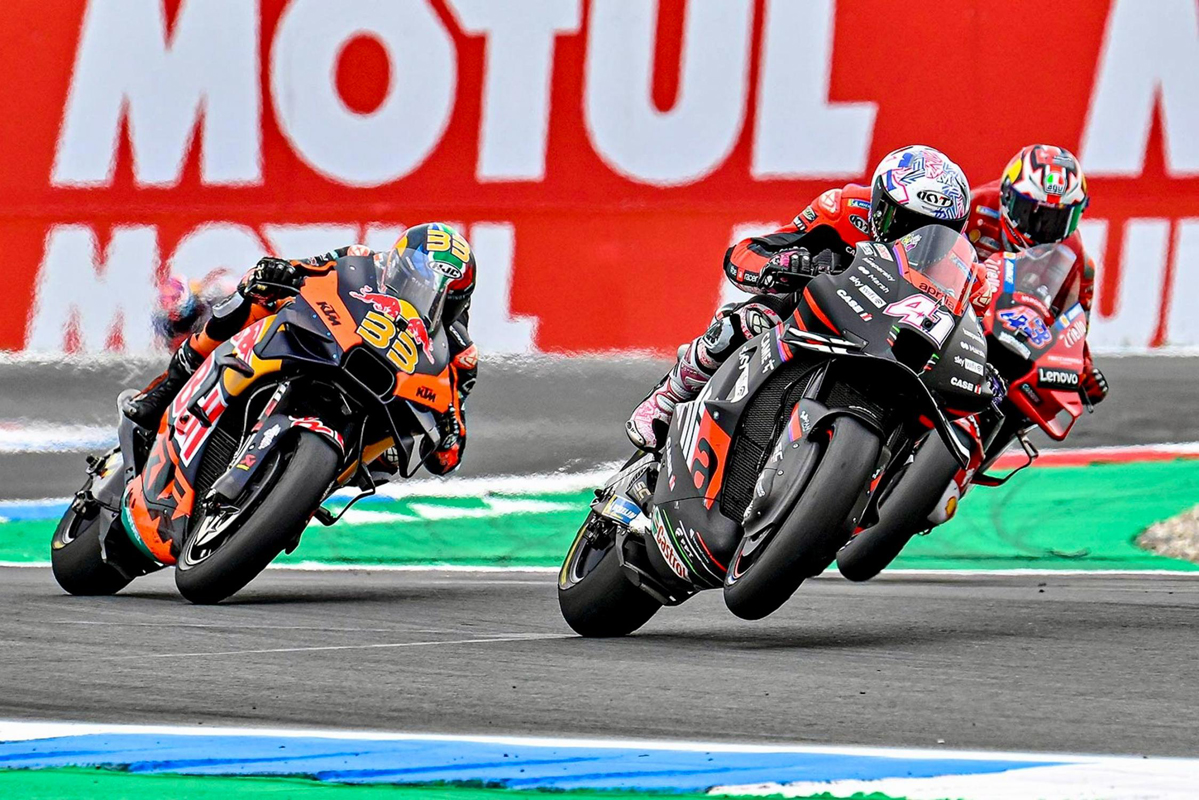 Qualifying is the problem for the KTM, hampering his race day performance. The KTM suffers less of a lap time fall-off between qualifying and race than its rivals.  Think of it this way: some riders' race pace might be a second or two off the qualifying pace but Binder loses only a few tenths. With that consistency, if he can qualify better, then he would be in a position to record regular podiums and, possibly, race wins.
2023 and Beyond
Of course, the 2023 grid will have a completely different look to 2022 and we are right in the thick of the silly season. With Suzuki leaving, two winning riders were potentially out of a job although both Rins and Mir are likely to be on Hondas: Rins signing for LCR Honda and Mir almost certainly a shoe-in at Repsol Honda, alongside a (hopefully) fit Marc Marquez.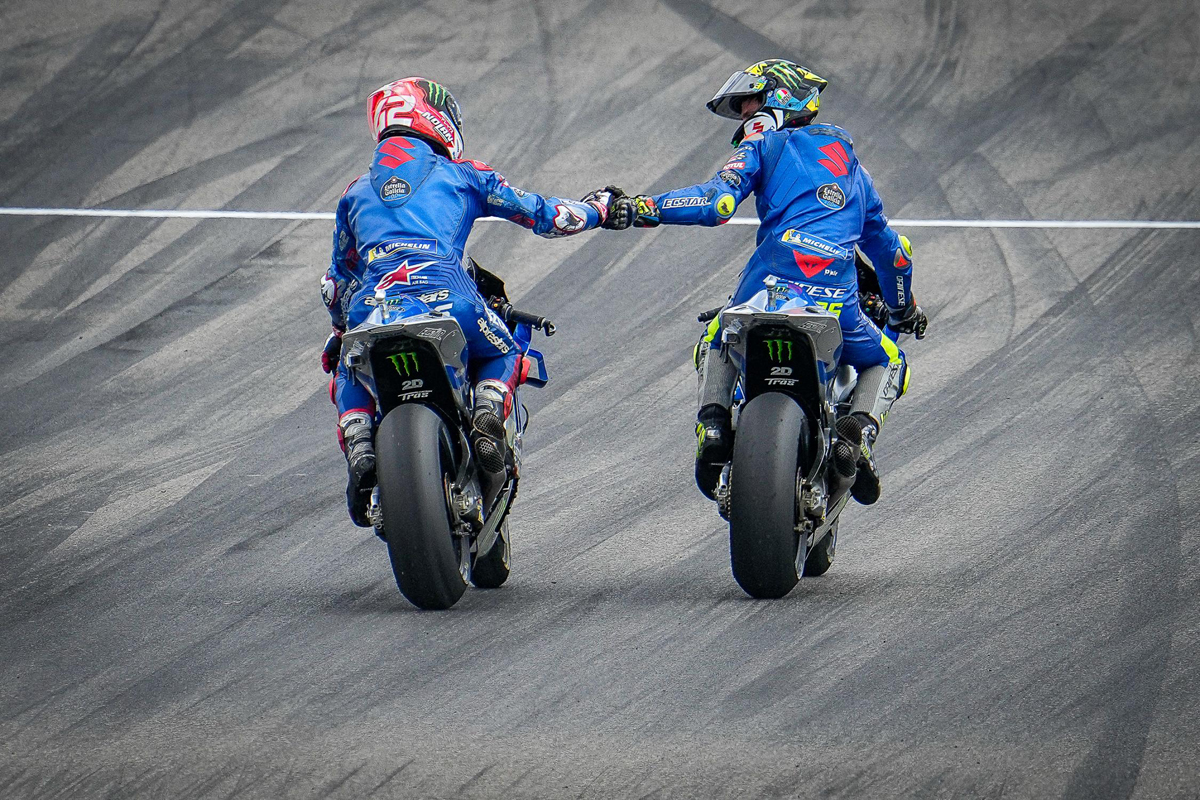 Less certain is the fate of Darryn Binder. Many will say that he has done enough to deserve a seat at the top table but the limited options might force him back to Moto2, which would be no hardship: at least he will live to fight for a MotoGP seat again, something that doesn't always happen: look at Iker Lecuona, who recently admitted his move to MotoGP was too soon but that he really had no option but to make the move. If you are offered a seat in MotoGP, you have to have a really good excuse not to take it, even if you are not properly ready for it.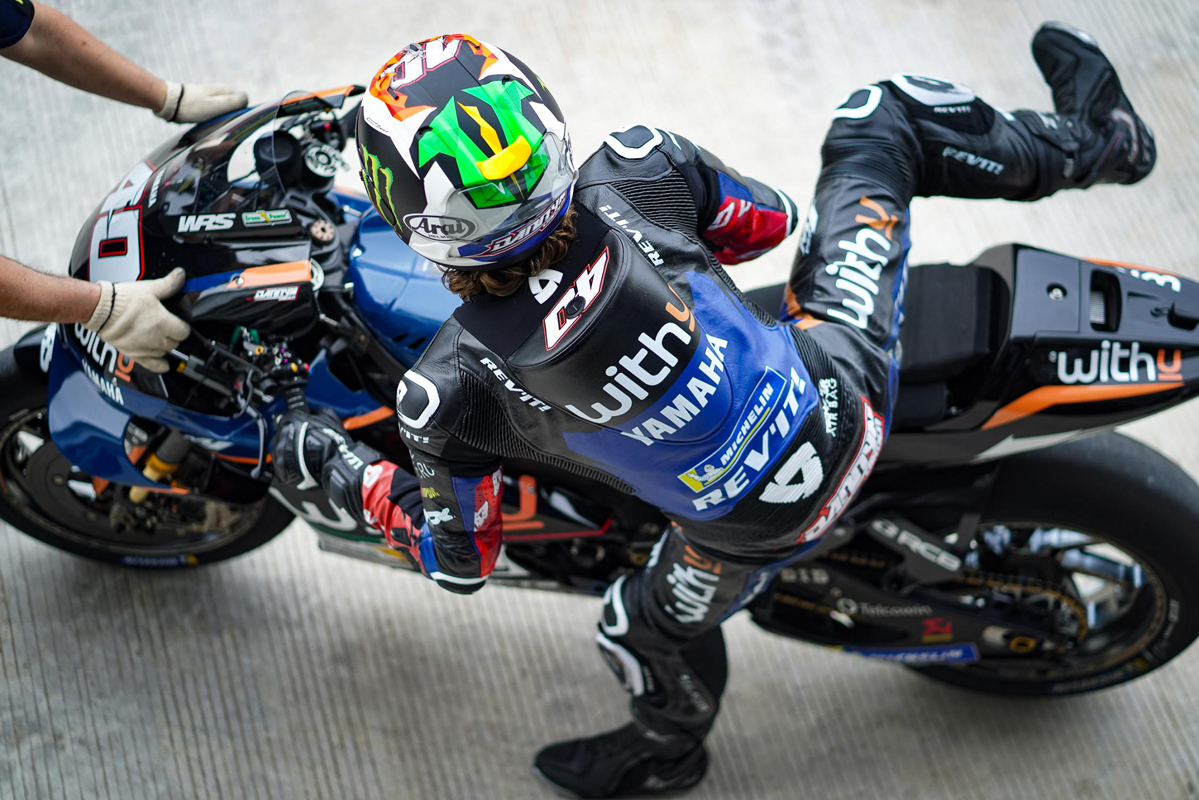 That Marc Marquez will be fit for 2023 is likely: whether he can recapture his racing spirit is another thing entirely. Love him or hate him, the prospect of the Marc Marquez of old going head-to-head with Quartararo, Bagnaia, Aleix Espargaro and Bastianini is mouth-watering and could herald a classic era of MotoGP racing. Only time will tell if Marquez still has that fire and, just as importantly, if he can get onto the 2023 Honda in time to have a say in its development. If he can do that, then expect fireworks.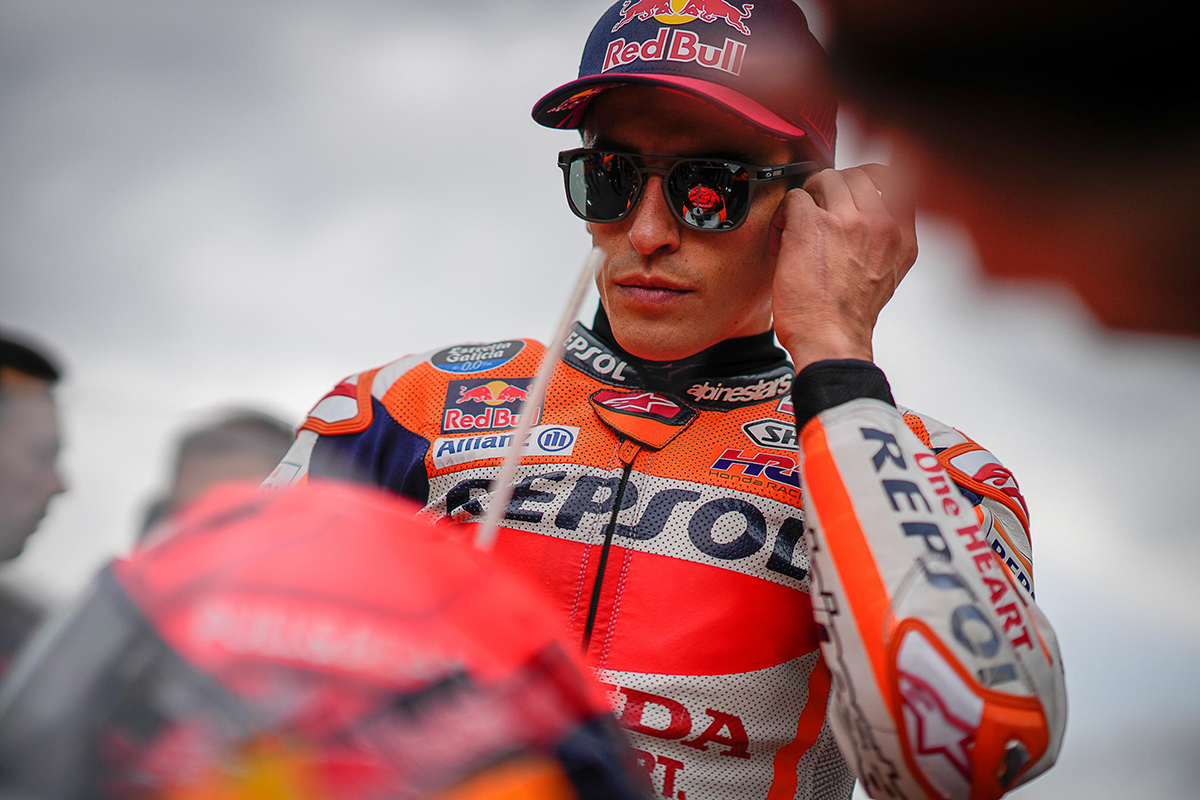 Similarly, Quartararo was seeking reassurances from Yamaha that they would address the top speed issue before he re-signed for 2023 and 2024. In his hands, the current M1 is effective and he has a new-found calmness about him, which means he understands that he can't win at every track but does his best to get the best result possible at tracks that play to other manufacturers' strengths. Give him a top speed to compete with the Ducatis and the possibility of the championship in 2023 becomes even more likely.
You have to feel sorry for Franco Morbidelli: while his teammate is winning races and leading the championship, Franco languishes down the order, unable to make the Yamaha bend to his will. The M1 might be recalcitrant, but Quartararo is proving that the performance is there to be unlocked: Morbidelli just doesn't have the right key (nor, to be fair, do Dovizioso and Binder.) He has a contract with Yamaha for 2023 but it isn't unknown for a team to terminate a contract early if the old rider is clearly unhappy and a new rider becomes available. There is a precedent for this: remember Maverick Viñales' ignominious sacking from the Yamaha factory team after letting his frustration get the better of him in 2021? Morbidelli might be able to resist the temptation to let his anger and frustration boil over and he has proved that he can win races, but Yamaha needs him to step up to the plate and prove his worth.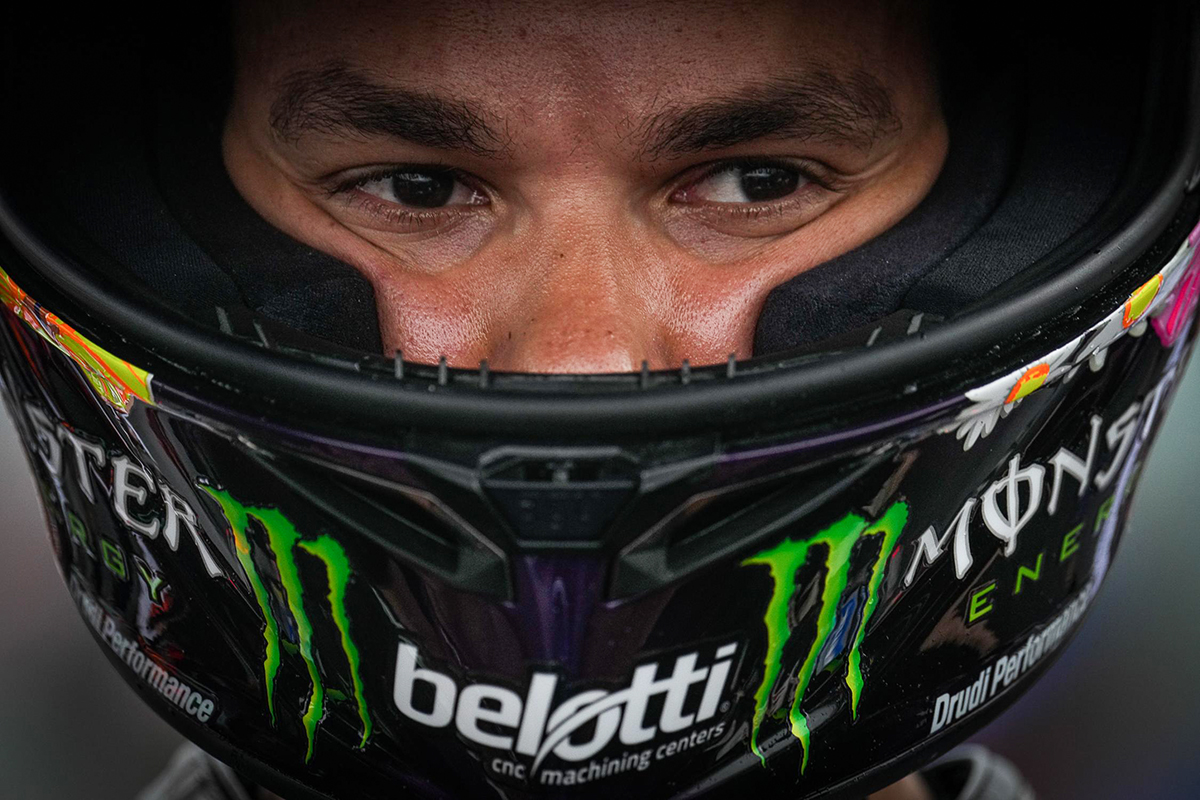 2022: Part Two
And so to the second half of the season. Already, we have lost the Kymiring in Finland, so that leaves nine races left to run: Britain, Austria, Misano, Spain (Aragon), Japan, Thailand, Australia, Malaysia and Spain (Valencia). Part of the reason for the long summer break is that the Kymiring was supposed to take place between Assen and Silverstone but the race was cancelled largely due to the political upheaval between Russia – Finland's neighbour – and Ukraine. As if there aren't enough politics within the sport without adding more from the outside!
As to which of the remaining tracks favour which teams, well it's not always that clear cut. Wasn't Assen supposed to be Ducati's worst track and yet they won there in the hands of Bagnaia? Who is to say that that won't happen at other tracks?
The only thing about which we can be certain is that everyone wants to see Aprilia win another race: two, three or four would be better but let's be realistic. We can only hope that they can start 2023 in as strong a position and not go the wrong route with 2023's challenger.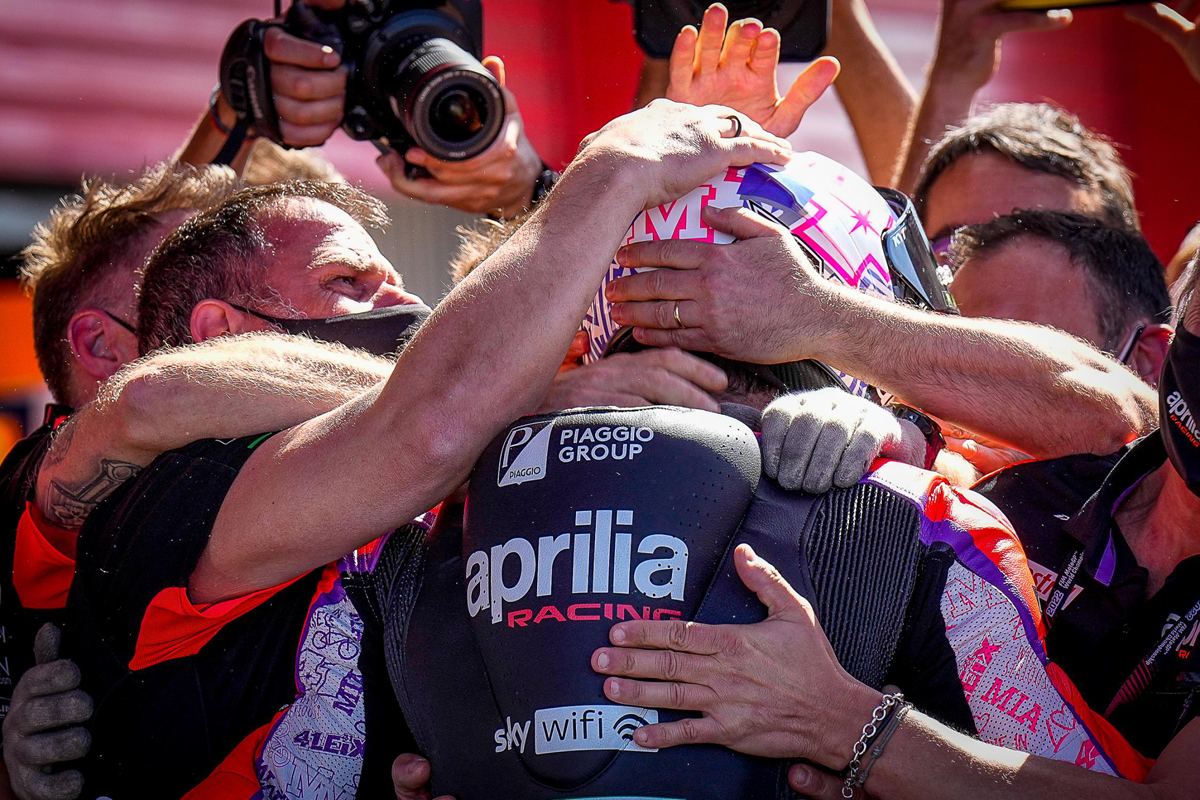 Similarly, there are a lot of people who would love to see KTM fighting regularly at the front. Wouldn't it be amazing to have five teams at every race with a non-fortuitous-circumstance (rain, in other words) chance of winning? We have already seen the dominance of the Japanese teams challenged by the European manufacturers: how great would it be to enter into the unknown at every race and see some real ding-dong racing?
We'll find out from the 7th of August.