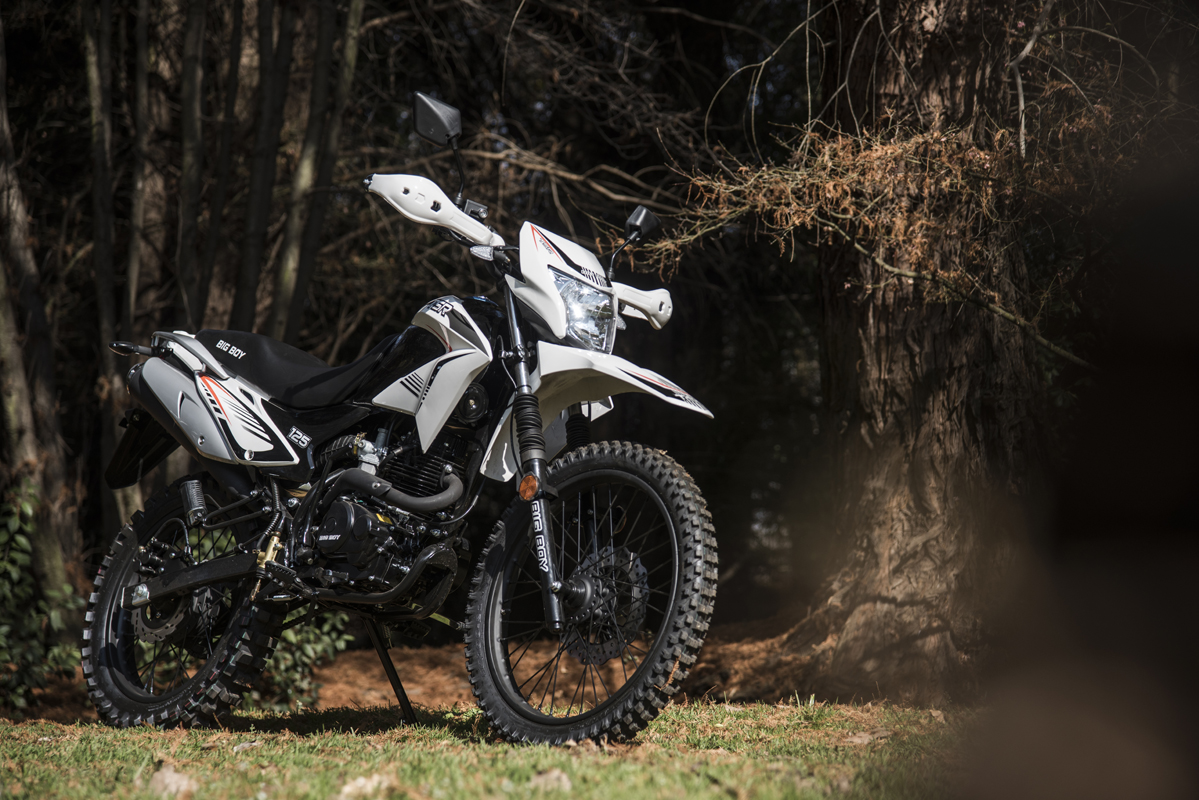 That there is a market for inexpensive motorcycles is obvious: your Uber Eats delivery wouldn't be possible without them. But, even though the delivery market might be the raison d'être of these motorcycles, is there an argument that can be made for owning one of these bikes for personal, everyday use?
Big Boy are well established in South Africa as purveyors of Chinese-sourced, small displacement motorcycles, ideal for small businesses and, indeed, larger businesses operating in the delivery sector. It is this market alone that is keeping motorcycle sales figures buoyant while the major manufacturers suffer from decreasing sales of their large and expensive models.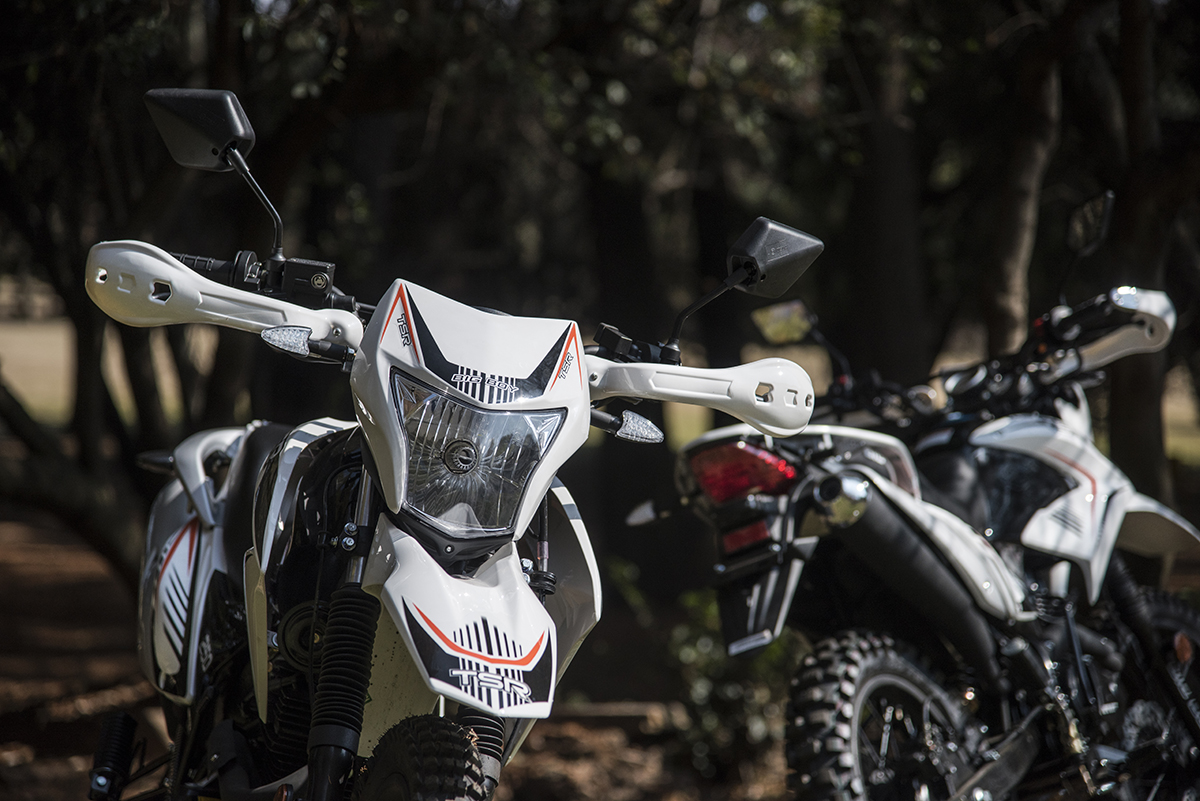 Whilst undoubtedly built down to a price, that doesn't necessarily mean that they are cheap and nasty. Yes, there are compromises but they needn't be deal breakers if you are looking for a simple and inexpensive runabout for everyday use and if you don't want to add thousands of kilometres to your main bike every month simply getting to work and back.
At R28,999, the TSR 250 sits right in the middle of the Big Boy price range but I would argue that it is perhaps the best model in the range. As you can see, it's designed to have both road and off-road capability, with a taller stance and upright riding position.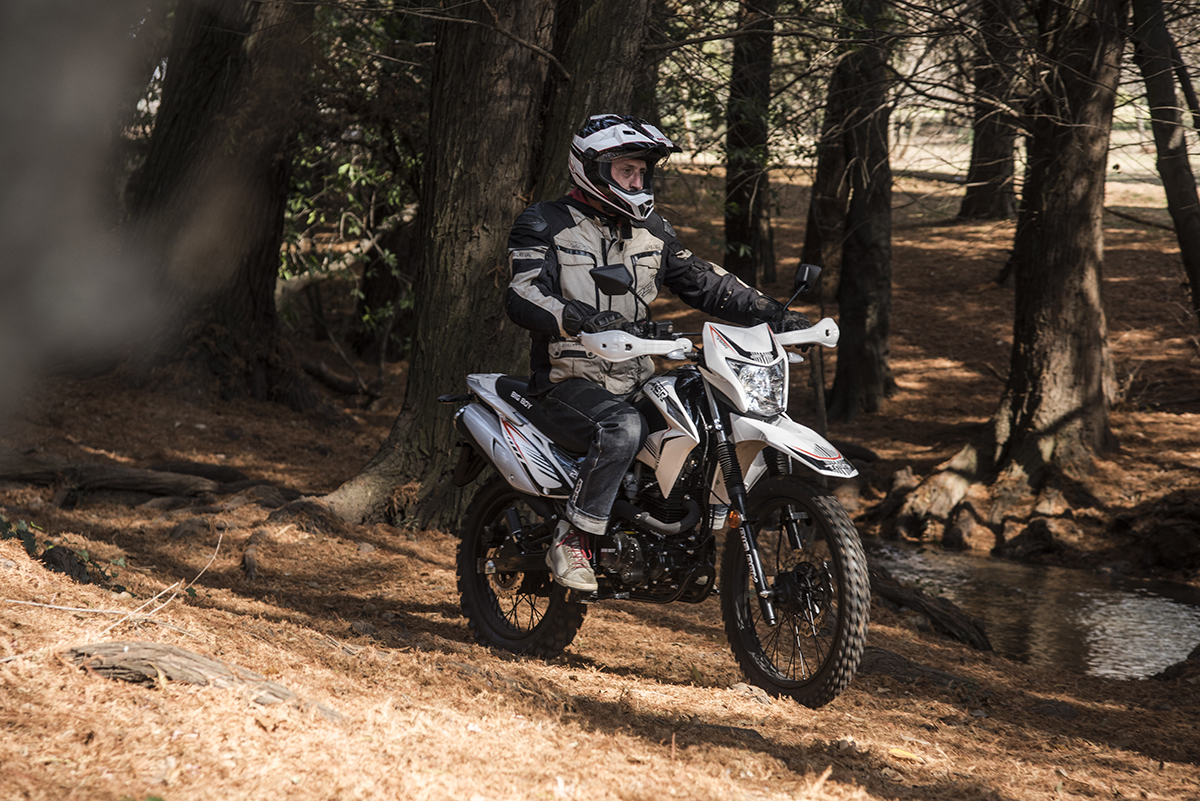 It comes with full knobbly tyres as standard and this is the only thing I would argue against, they are just too dangerous on the road, offering absolutely no grip, even on a completely dry road surface. I hate to think what they would be like on a wet road. Yes, they do mean that you can take to the hills on the wild trail but, really, how many owners are likely to do that regularly enough to risk life and limb in everyday riding?
My feeling is that a set of decent road tyres would transform the enjoyment you could get out of the TSR 250.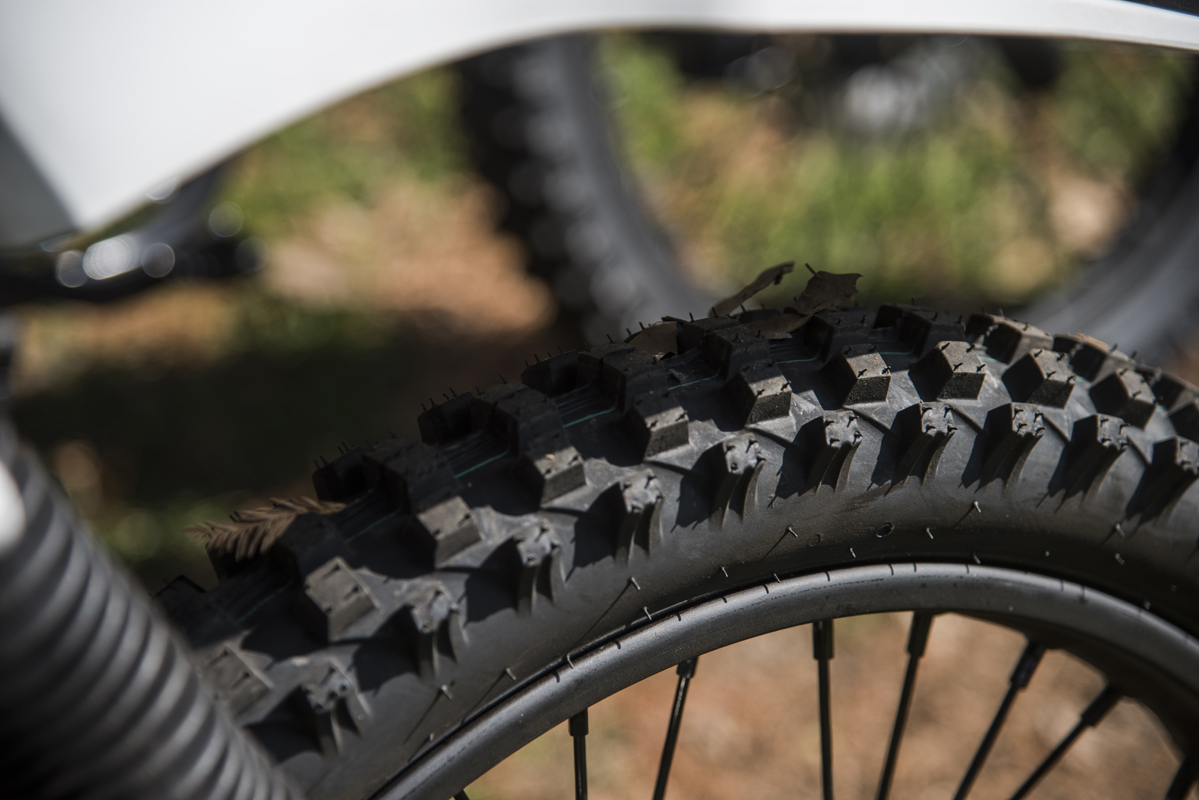 The 223 cc single-cylinder engine produces 12.5kW (about 17bhp in old money) and 18.3Nm of torque, driving through a five-speed gearbox. The top speed is a slightly breathless 110km/h but that is rather academic if you intend to buzz around town. In fact, I would avoid highways; it's just too slow to be safe with the standard of driving on those arteries.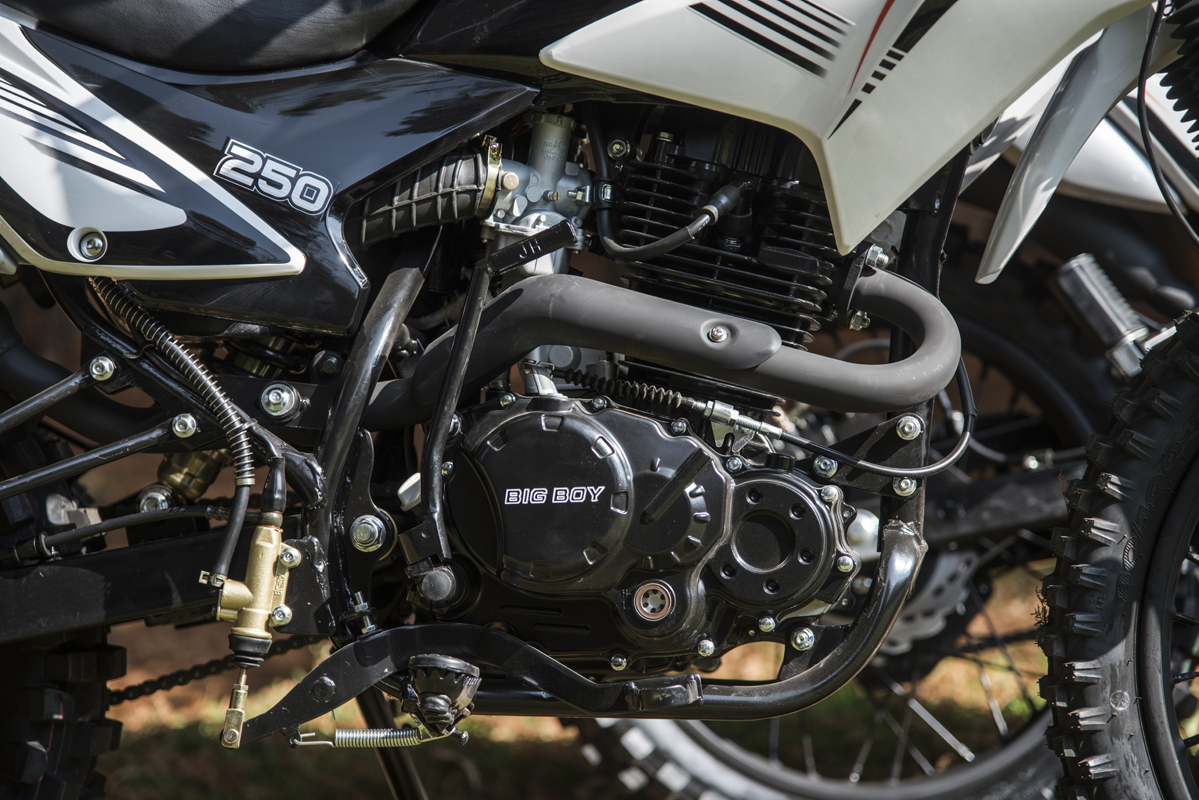 Weight is a light 122kg (dry) and it really is the least intimidating bike to throw a leg over. The height of the seat (880mm) might not be for everyone but it's not excessive. It comes with a 3 year, 20,000km warranty and service intervals are 3000km or six months which isn't great but, at the price, understandable.
Riding around town, you can expect fuel consumption of 3 litres per 100km which has to be the biggest selling point at the moment. The tank doesn't encourage being filled to the brim as fuel will leak out of the filler cap to an alarming degree when the bike is on the side stand. It does stop, of course, but watching all that fuel leak away brings tears to the eyes! Again, this needn't be a deal-breaker as, once you know that happens, it need never happen again. The tank holds 12 litres.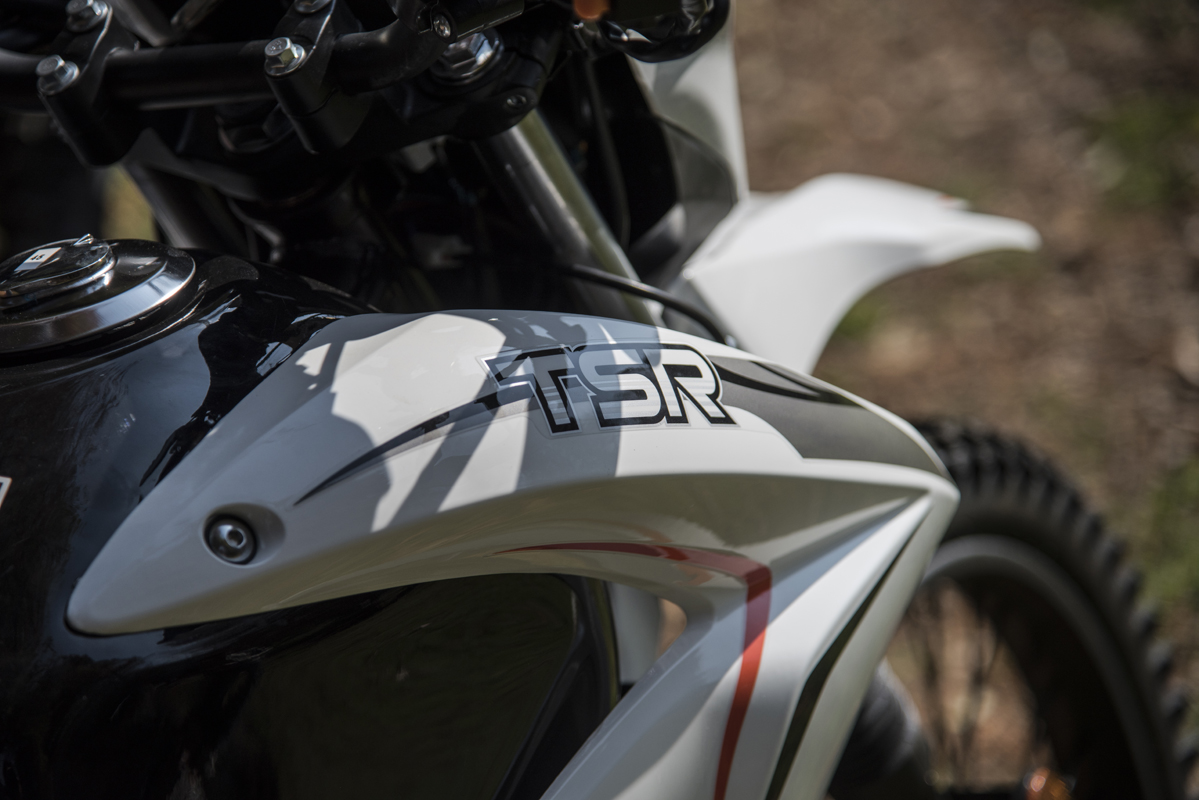 The TSR 250 performs well, if without fireworks. You have to bear in mind that the example I rode was brand new, with a handful of kilometres on the clock so I would expect both the engine and the gearbox to loosen up in time, not necessarily to give more performance but to smooth things out, especially in the gearbox, which was slightly balky from time to time. Certainly, the motor was smooth enough, the balance shaft working well to counteract the motion of the single piston.
The suspension is basic but avoids excessive amounts of pitch or dive under braking and was a positive bonus on the bad roads of Johannesburg. The brakes – discs at both ends – are perfectly adequate.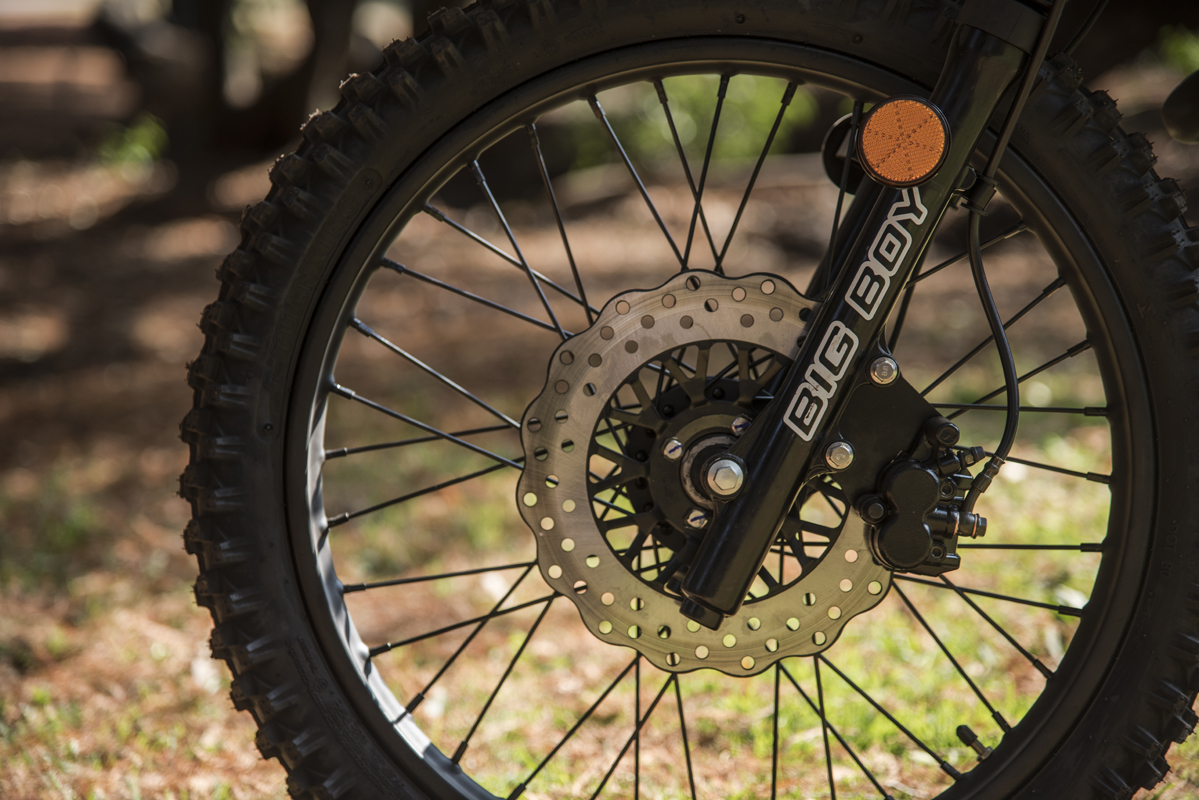 Such a bike will always be looked down upon by a large section of motorcyclists but is that entirely fair? For less than R30K, you have a cheap runaround that you can run for a couple of years and still sell for perhaps R10K at the end. That's less than the depreciation on a new bike that is ridden out of the showroom and run for two years.
I'm not saying that the Big Boy TSR 250 is the bike that will make you sell your GS or Tiger 1200, but as a bike to get you around with the minimum of fuss and as cheaply as possible, it's hard to think of an argument against it.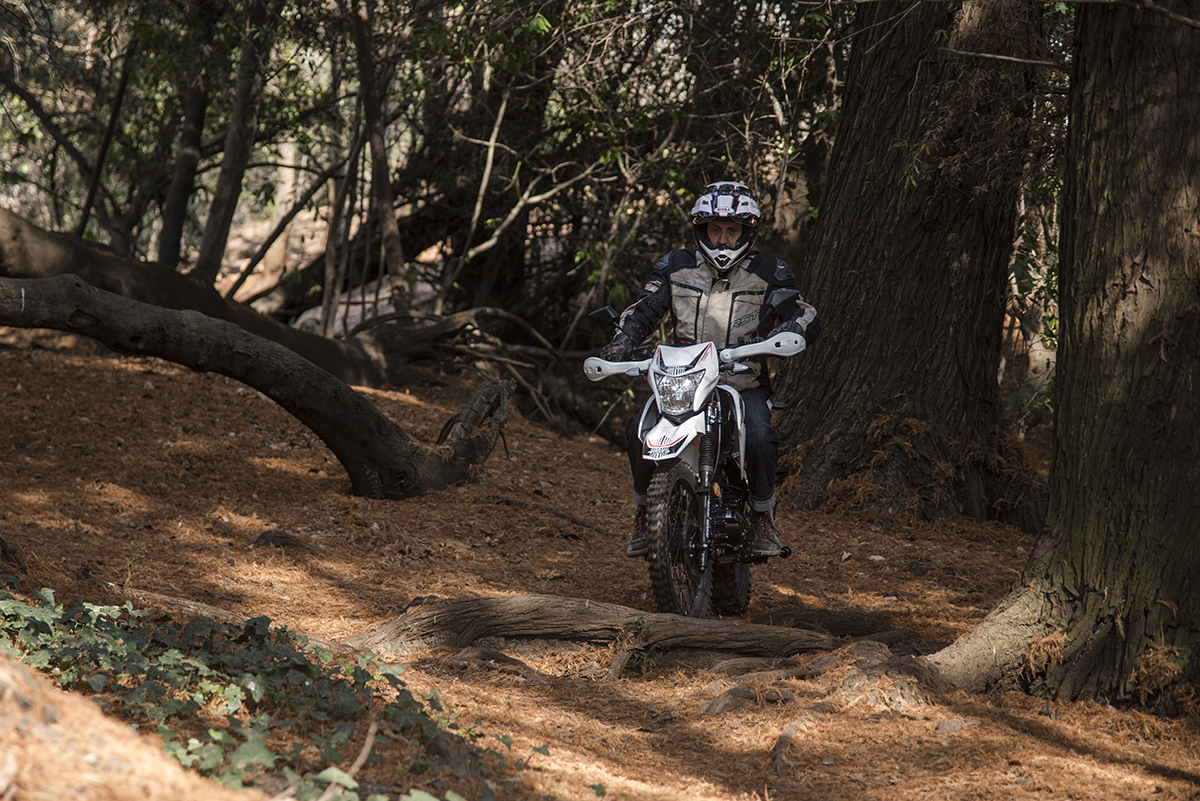 Of course, there is another factor, especially if you buy the TSR 250, to take advantage of its off-road promise. Being so cheap to buy, you will have fewer qualms about throwing it at the scenery than you might a R300,000-plus adventure bike. There was no opportunity to subject it to this treatment and I have a sneaking suspicion that, really, the TSR looks how it does because it is a distinct style rather than a deliberate attempt to endow it with off-road prowess.
Riding the Big Boy is a bit of a throwback, especially if you've been riding for a few decades. For a start, there's a light switch to forget to turn on (which I did!). Then, there's a fuel tap to forget to turn on (again, which I did!), which is less dangerous.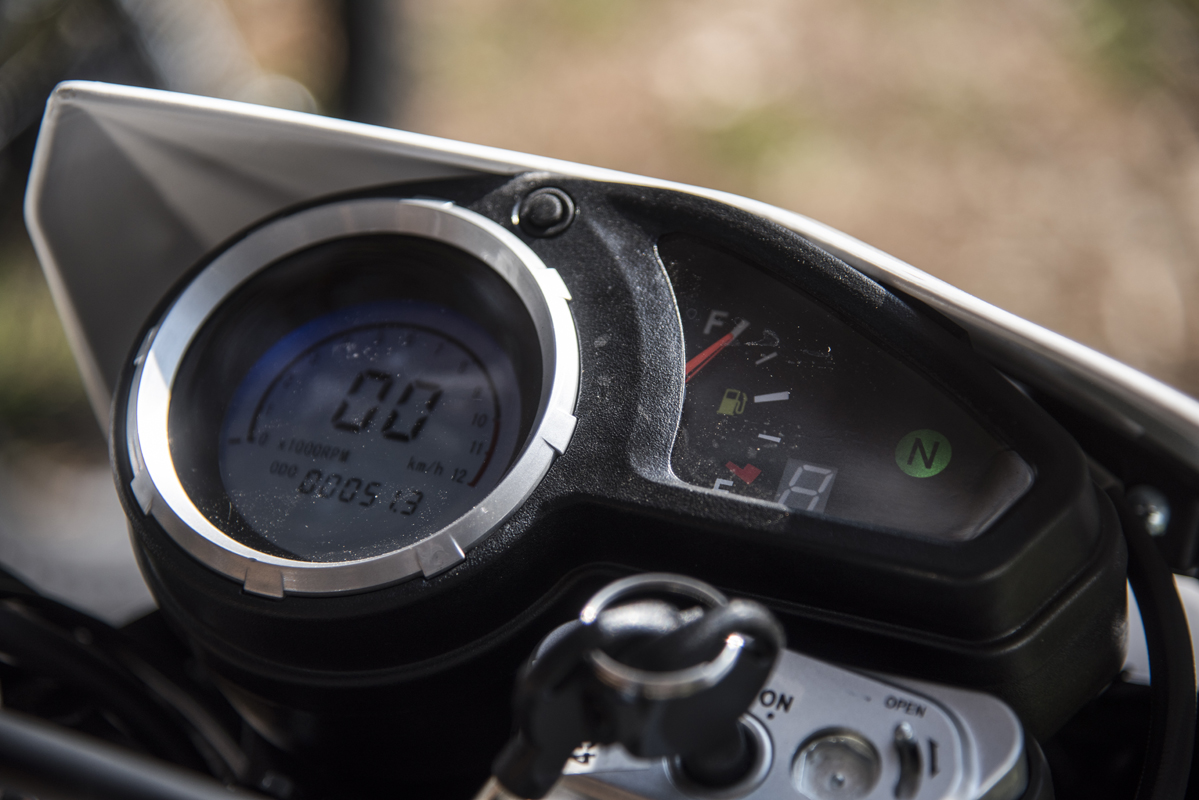 There's a real, old-school carburettor – none of your fancy, highfalutin fuel injection here, my son. At one point, the main jet in the carb became blocked, due to something in the fuel tank or the fuel, although I was able to inch home on the pilot jet. No problem: ten minutes with a couple of spanners and a blast of air through the jet sorted that problem out: haven't had to do that for a while!
Of course, that might not be to everyone's liking but it has to be pointed out that it was no fault of Big Boy, even if doing away with the carburettor would resolve the likelihood of that happening again. That would mean raising the price, even though fuel injection systems are so commonplace these days that it surely wouldn't be that expensive.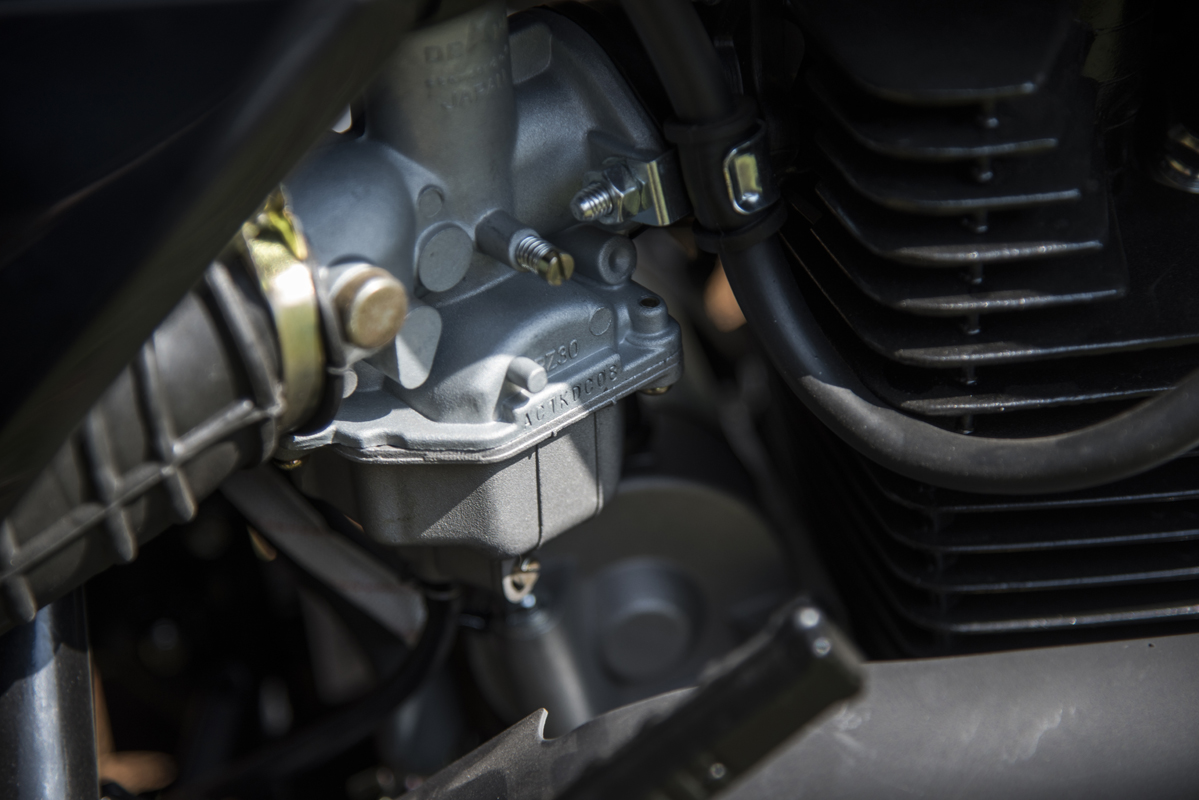 It would be the easiest thing in the world to be disparaging about the Big Boy TSR 250, but that would be to completely miss the point of such a motorcycle. The point is not to try and pretend it is as good as an equivalent Suzuki, Yamaha or Kawasaki (even if they exist), but to understand that it is built down to a price because there is a huge section of the market that demands such a product. If such an approach requires compromises that don't affect the overall safety, then does that mean it is inferior?
The TSR 250 is designed for a job and it does it perfectly well. The only barrier to acceptance is our own prejudices.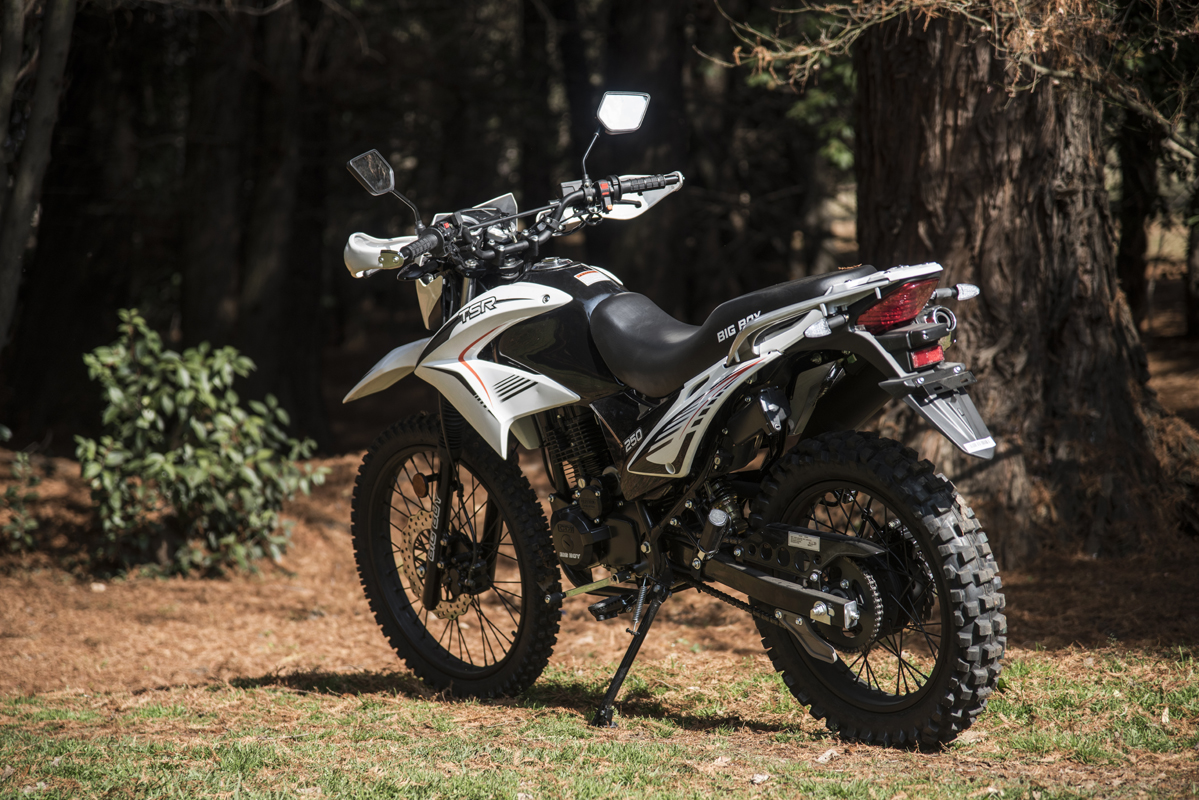 Obviously, the TSR250 isn't learner legal but the good news is that Big Boy also have the TSR125 model, which is exactly the same as the 250 apart from the engine and costs R24,999.
Big Boy TSR 250
For more information on the bike/s featured in this article, click on the links below…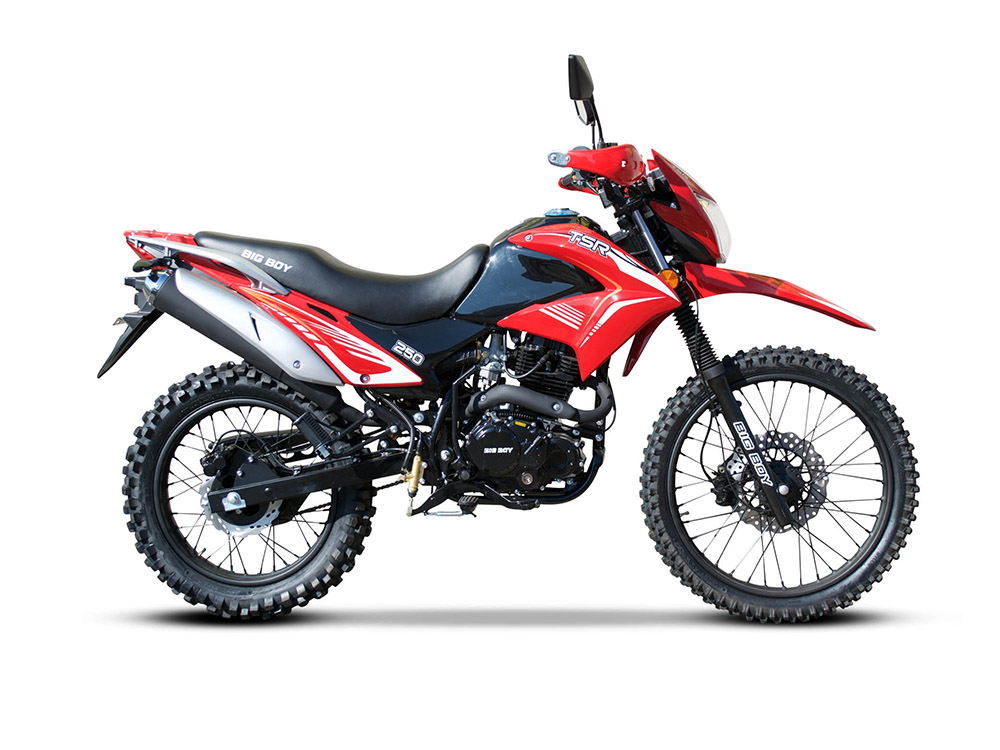 2022
Big Boy TSR 250
Pricing From R28,999 (RRP)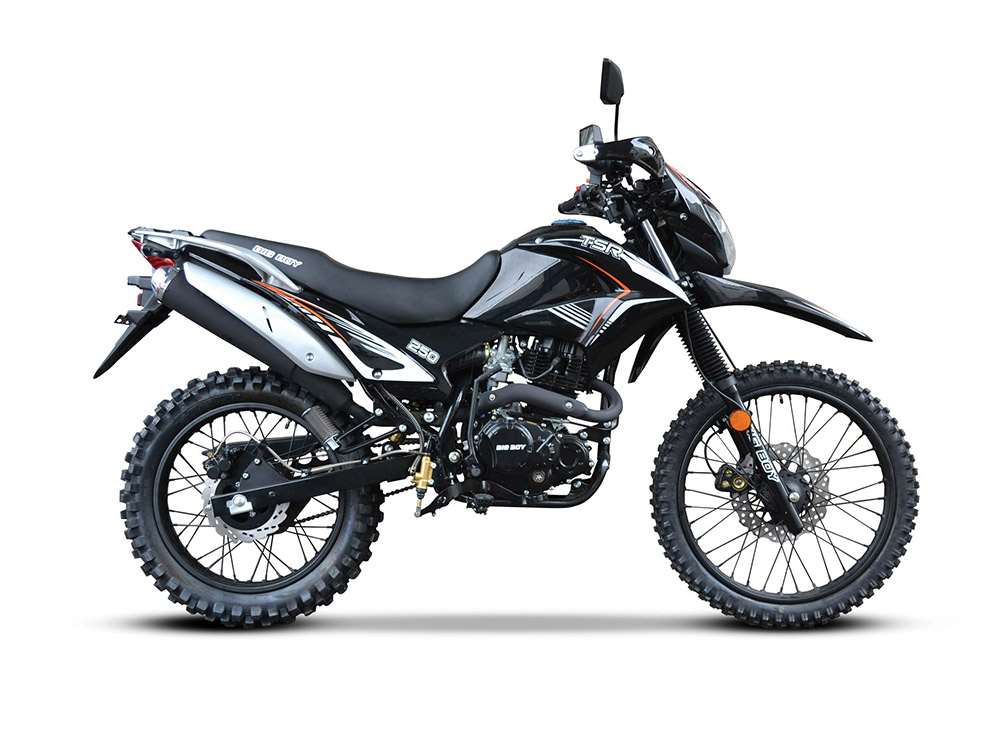 2022
Big Boy TSR 125
Pricing From R24,999 (RRP)