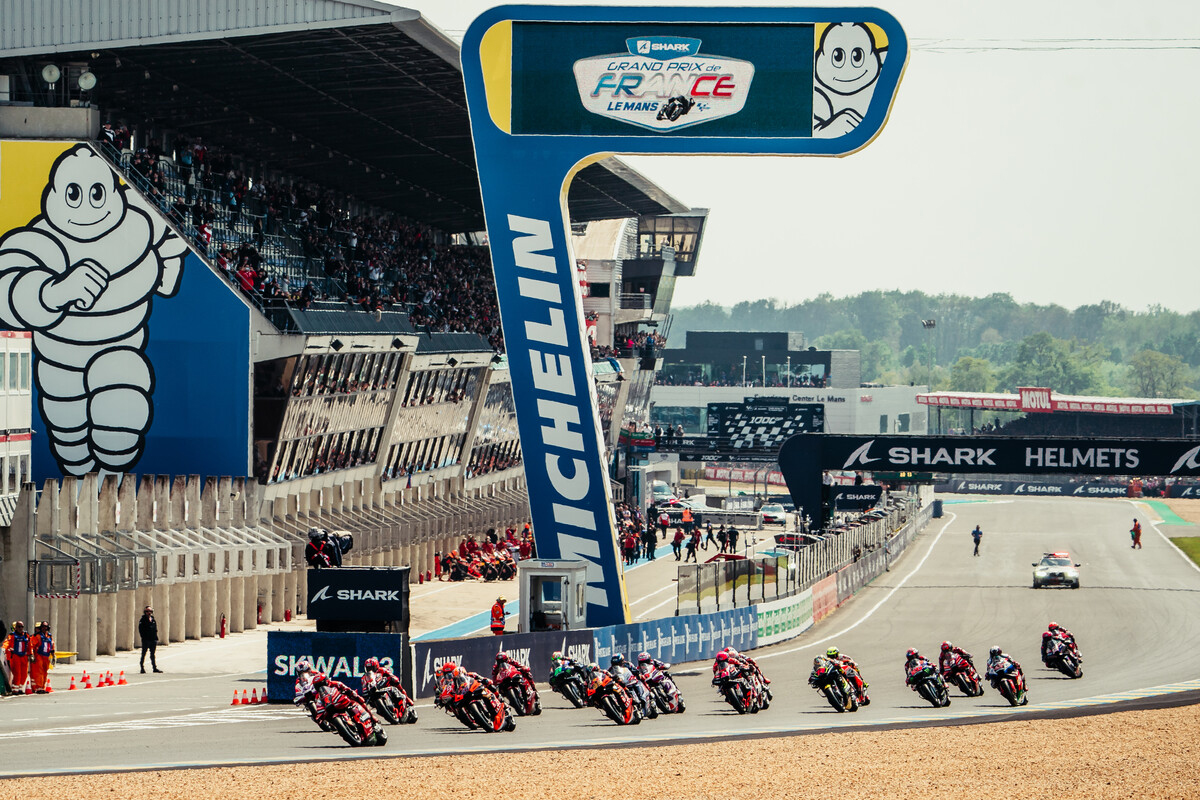 If the 2023 MotoGP season so far has stuck to the script written by commentators pre-season, which predicted a Ducati walkover, then they haven't been far wrong in the general outlines of that script, even if the details have differed somewhat.
Yes, Ducati has proved to be the dominant force, with factory rider Francesco Bagnaia taking the lion's share of victories in both Sprint and Main races and the likes of Prima Pramac Ducati and Mooney VR46 Ducati playing more than a supporting role, but the rest of the grid has by no means been relegated to bit-parts in the performance, even if outright success has largely eluded them.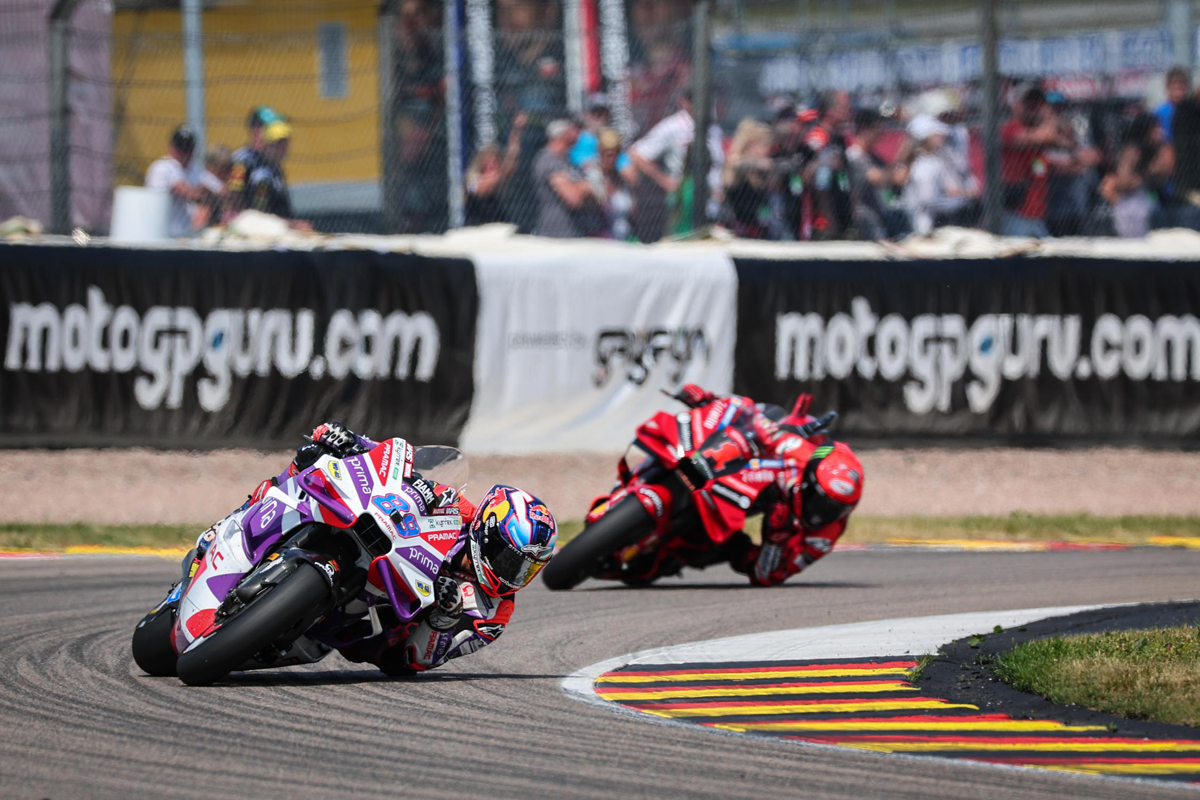 Well, that might not be true of KTM but it would be fair to say that Honda and Yamaha have failed to put up the fight to which they have become so accustomed, despite a win for Honda in America, courtesy of Alex Rins. In fact, so far have the two remaining Japanese manufacturers fallen off the top and the rapidity with which that has happened has had some both inside and outside the sport predicting that they might 'do a Suzuki' and withdraw to lick their wounds rather than ploughing endless millions into merely turning up each race weekend with the chance of very little reward.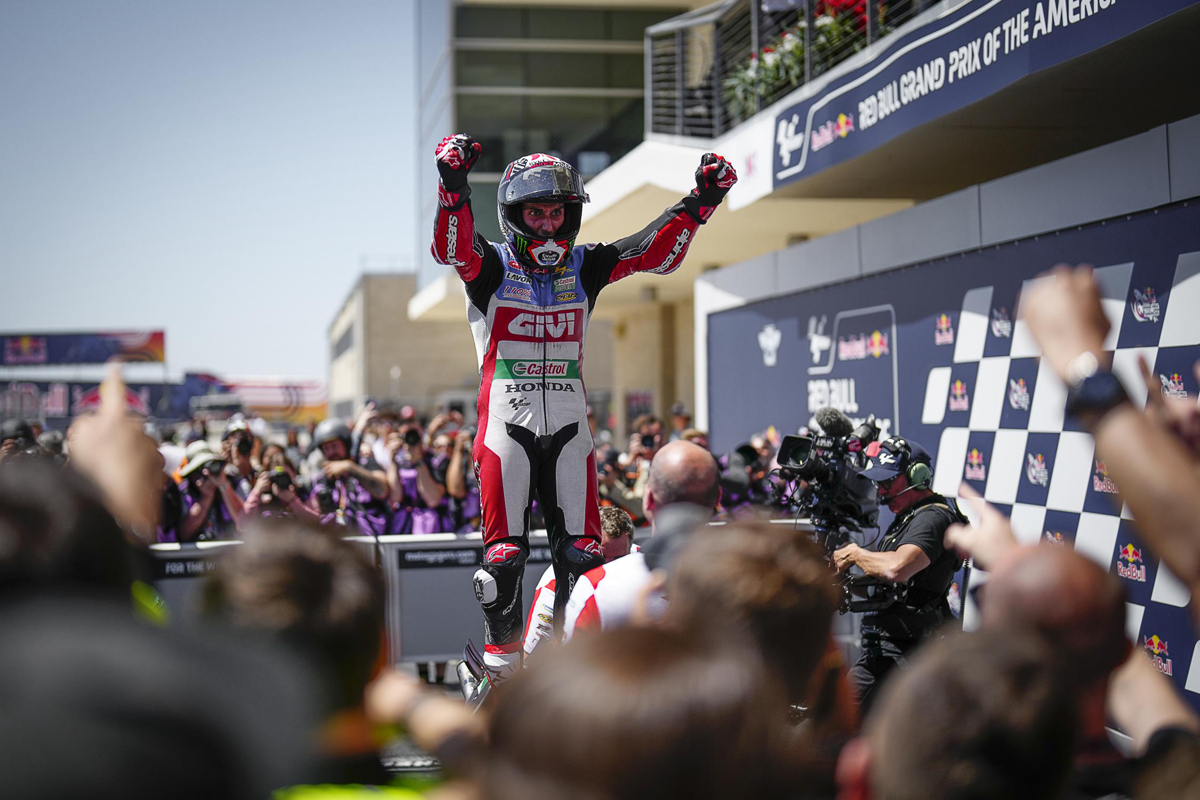 Honda, since Marc Marquez put himself out of action for effectively two whole seasons, is paying the price for basing the development of its bike around one rider and finding itself all at sea when forced to rely on its other riders. For most of the 2010s, this is the way Honda has done it and there can be no denying it has worked for their number one rider but its form since Marquez crashed in 2020 has given lie to the wisdom of doing that.
Yamaha, on the other hand, won the championship in 2021 only to find itself down power and unable to challenge Ducati in 2022. Its subsequent quest for more power has been successful but it has made the bike virtually unrideable in 2023: the power is there but it is tying the chassis in knots.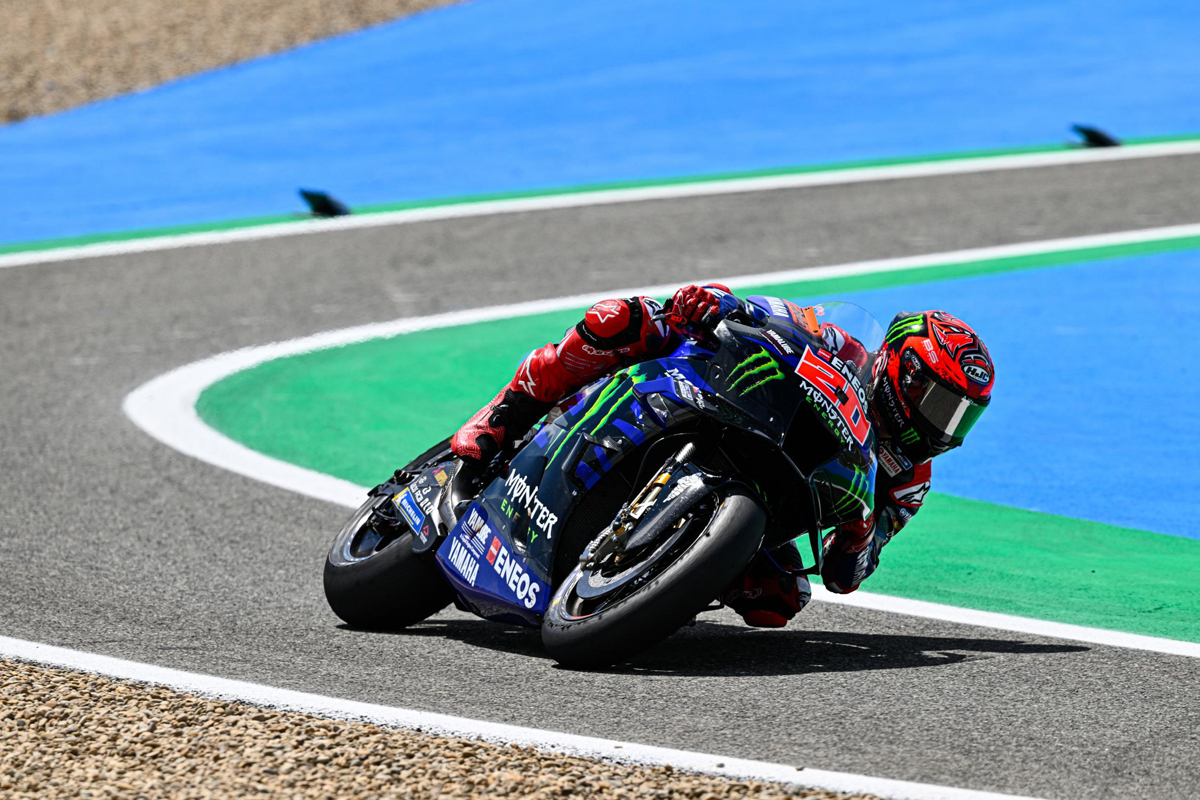 The frustrations of Honda and Yamaha are being seen not only in their respective standings in the championship – both riders and constructors – but also in the number of injured riders in the Honda camp: Mir and Marquez In the factory squad and Rins in the LCR team as they all try to bend the RC213-V to their will and keep up with the Ducatis. Add to that Pol Espargaro and Miguel Oliveira and the field is looking positively anaemic.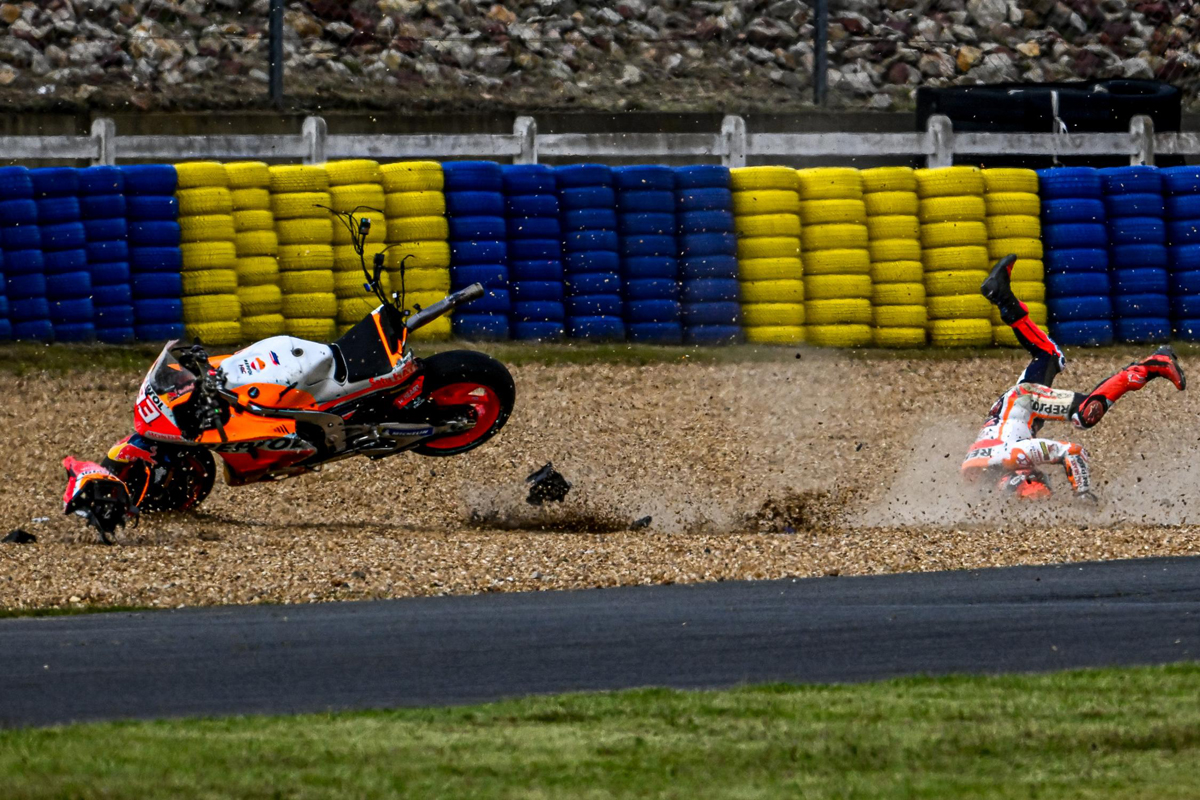 Nothing should detract from the incredible job Ducati has done in digging itself out of the hole it found itself in for most of the 2010s, or at least up to 2016, when it started finding its winning form once again, enabling Andrea Dovizioso to finish runner-up in the championship three times to Marc Marquez. Even 2022 didn't look like a formality until Bagnaia overturned a huge points deficit to snatch the championship from under Quartararo's and Yamaha's noses.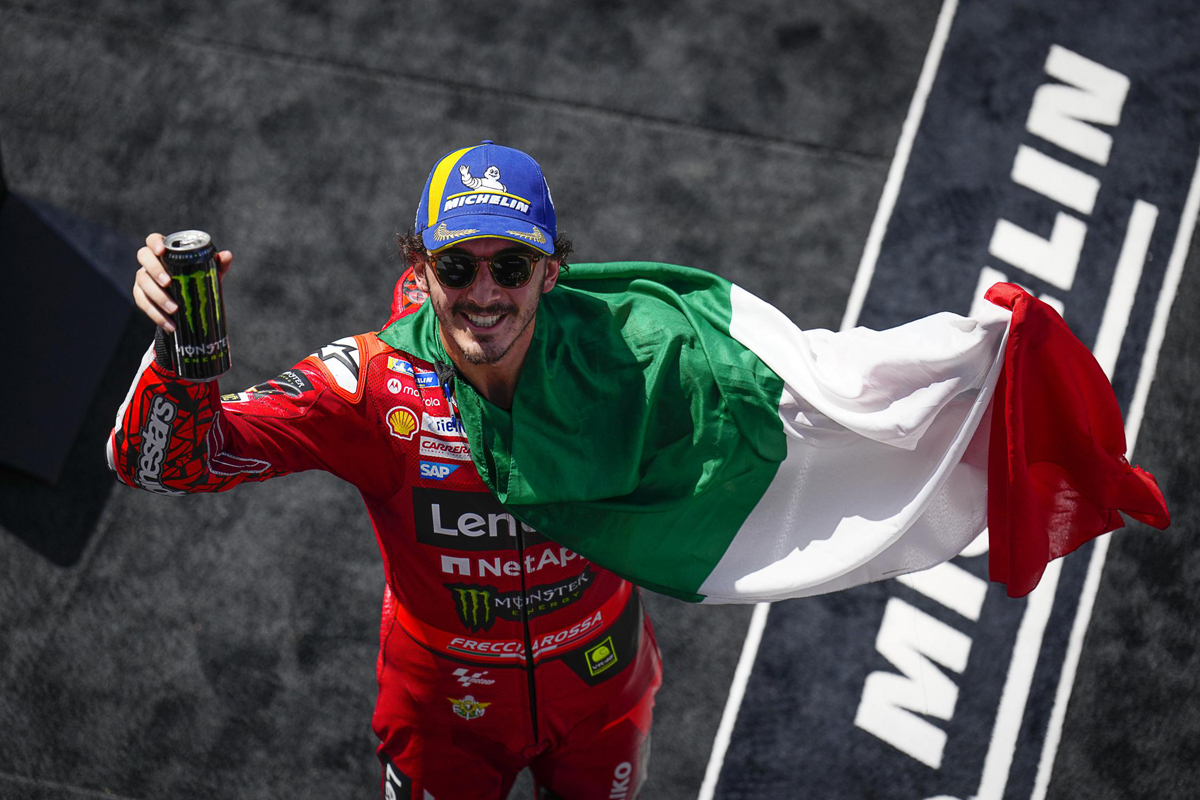 But, from that point onwards, Ducati has been utterly dominant and not all of that dominance can be laid at the feet of the fact that they have an unprecedented eight bikes on the grid. Where it can be laid is at the feet of Gigi Dall'Igna who has turned the Ducati GP bike from an also-ran into the best bike on the grid: a bike that every satellite team would give its back teeth to work with.
What is also helping is the quality of riders on the Ducatis. Bagnaia is a known force, of course, and we have not seen the best of Bastianini, due to injury, but the likes of Bezzecchi, Zarco and Marini have been on top form, Bezzecchi especially, with a sprint victory and two main race wins – not something you'd expect from a brand new team.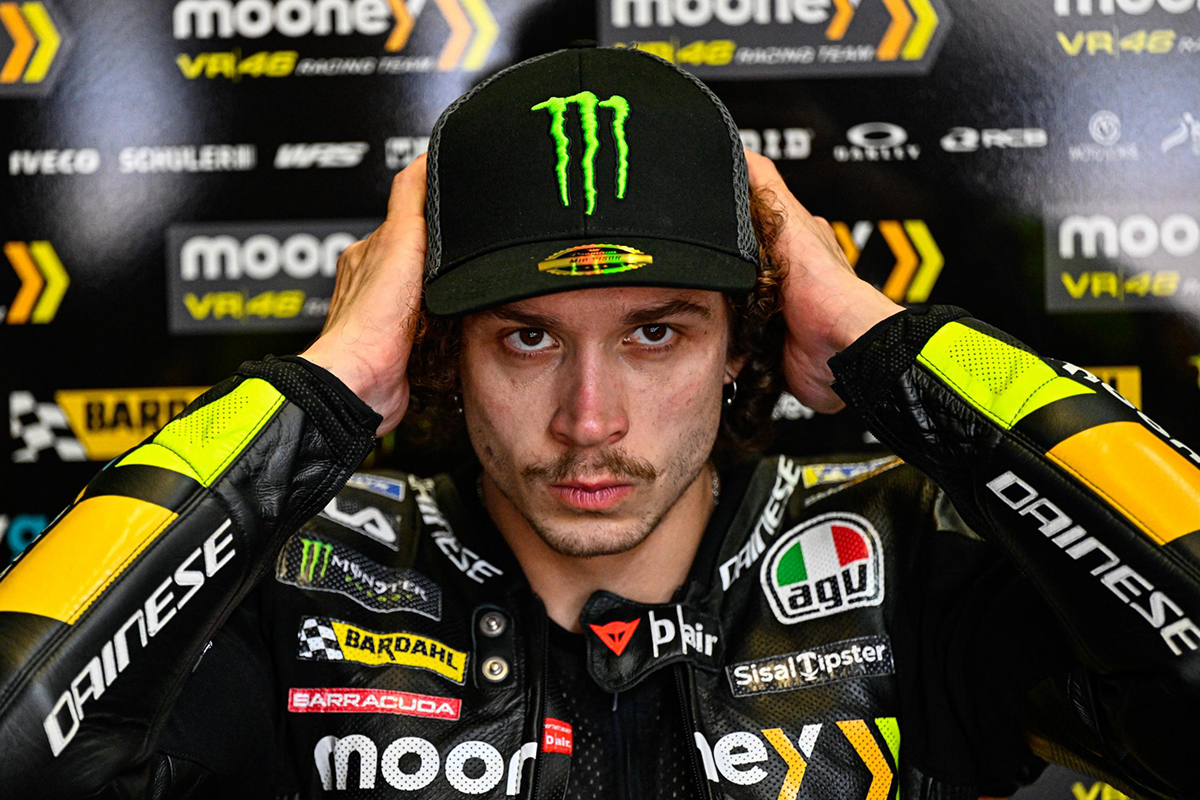 The new race weekend format has also proved to be a huge success, at least for those of us watching from the comfort of our homes. Whether the team personnel like it is another matter but there can be no denying that, for sheer entertainment, the Sprint races are often better than the main races.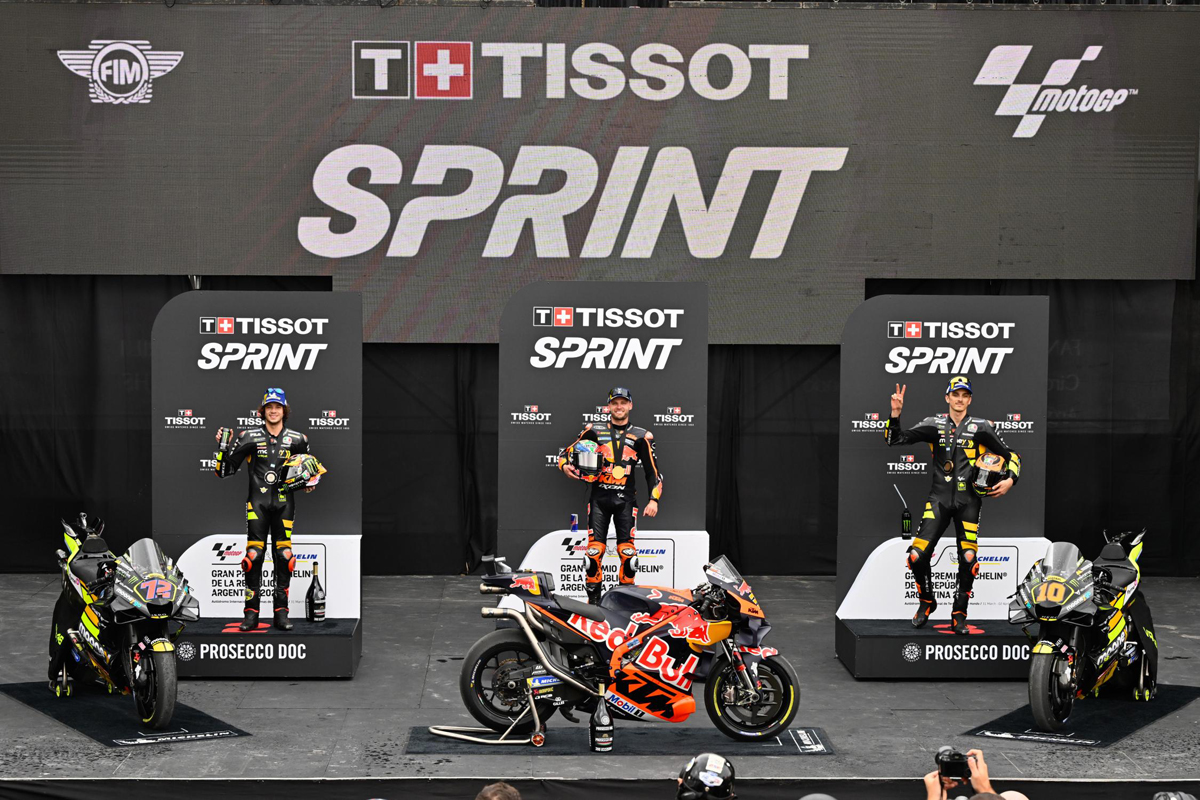 Thankfully, the summer break is almost over and we'll see who has been working hardest over that break. In the downtime, the speculation-o-meter went into overdrive concerning who will be riding where next year. Will Marquez stay at Honda or find a KTM to ride? Where will Mir go? Will KTM find a seat for Acosta, who is brilliantly precocious and virtually holding KTM to ransom!? The only thing we do know for certain – and it is only half a story – is that Franco Morbidelli will not be a factory Yamaha rider in 2024. There is no news about where he might go but hot off the presses comes the news that Alex Rins will take his seat at Yamaha: a case of out of the frying pan and into the fire..?
What has also happened is that Casey Stoner has suddenly come out of the woodwork and is to be found quoted on every relevant motorsport website. He was always pithy good value while racing and he hasn't lost any of it. In many ways, he is the one voice that is saying what many fans are also saying, regarding the bikes in particular. He always was against electronics making the bikes too easy to ride and he is especially outspoken about the direction the sports has taken recently, with the emphasis on aerodynamics and suspension lowering technology.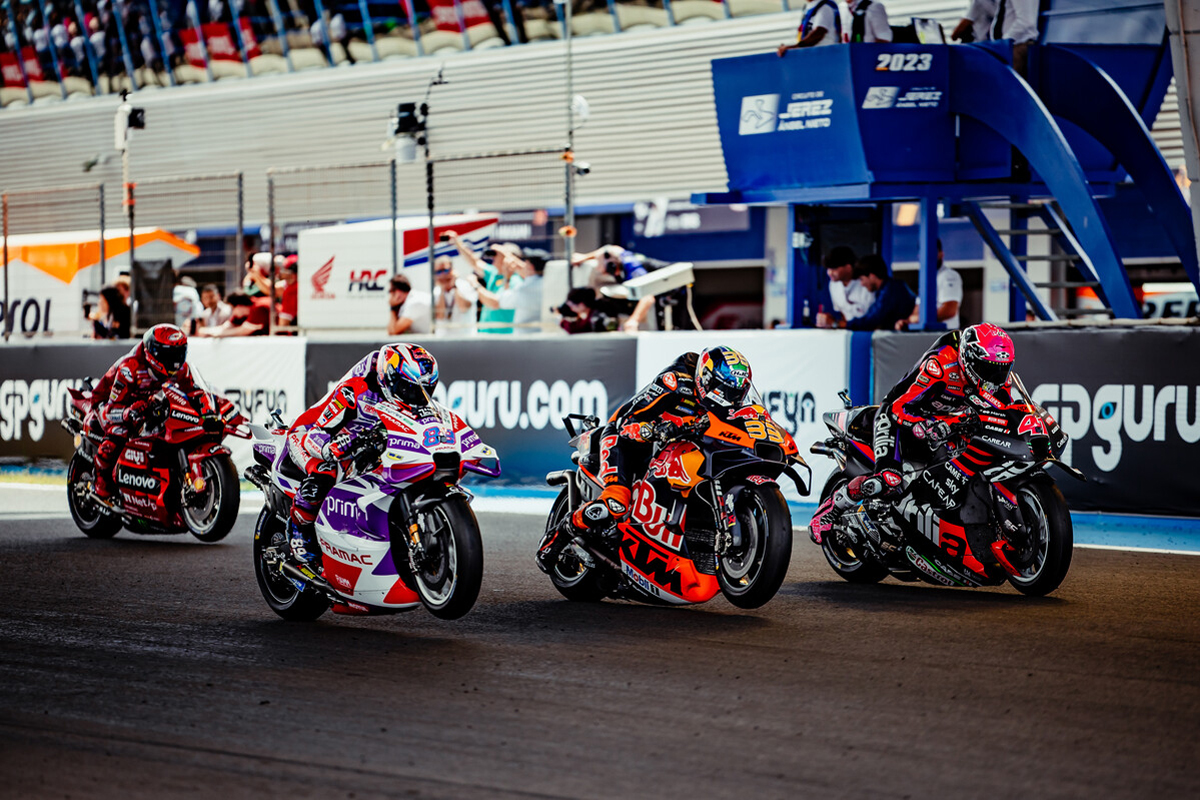 He recognises the vague possibility of Honda and Yamaha pulling out of the sport altogether and he had this to say: "I don't think Honda and Yamaha are to blame for the current situation (in terms of the direction bike design is going)," he is quoted by Speed-week. "Rather, I think the rules have been changed to help European manufacturers with their aerodynamics.
"A few years ago it was actually decided to ban all aerodynamic aids, but then this plan was suddenly overturned again. That's why Suzuki left MotoGP and I'm concerned that Honda and Yamaha will also leave because what we have now is not what they committed to. The bikes are now Formula 1 cars on two wheels. The last time I looked, it was still a motorcycle sport and not Formula 1! A few years ago it was said that it should go in a different direction, but now it has changed all of a sudden.
"Aerodynamics consumes a lot of resources and it is also the case that it is more difficult to develop something quickly in Japan than in Europe, but that is exactly what aerodynamics is about. It's hard to tell what's going on in the minds of the decision-makers at the Japanese manufacturers, I haven't spoken to them personally. But the fact is that they are struggling and maybe they don't want to follow this development."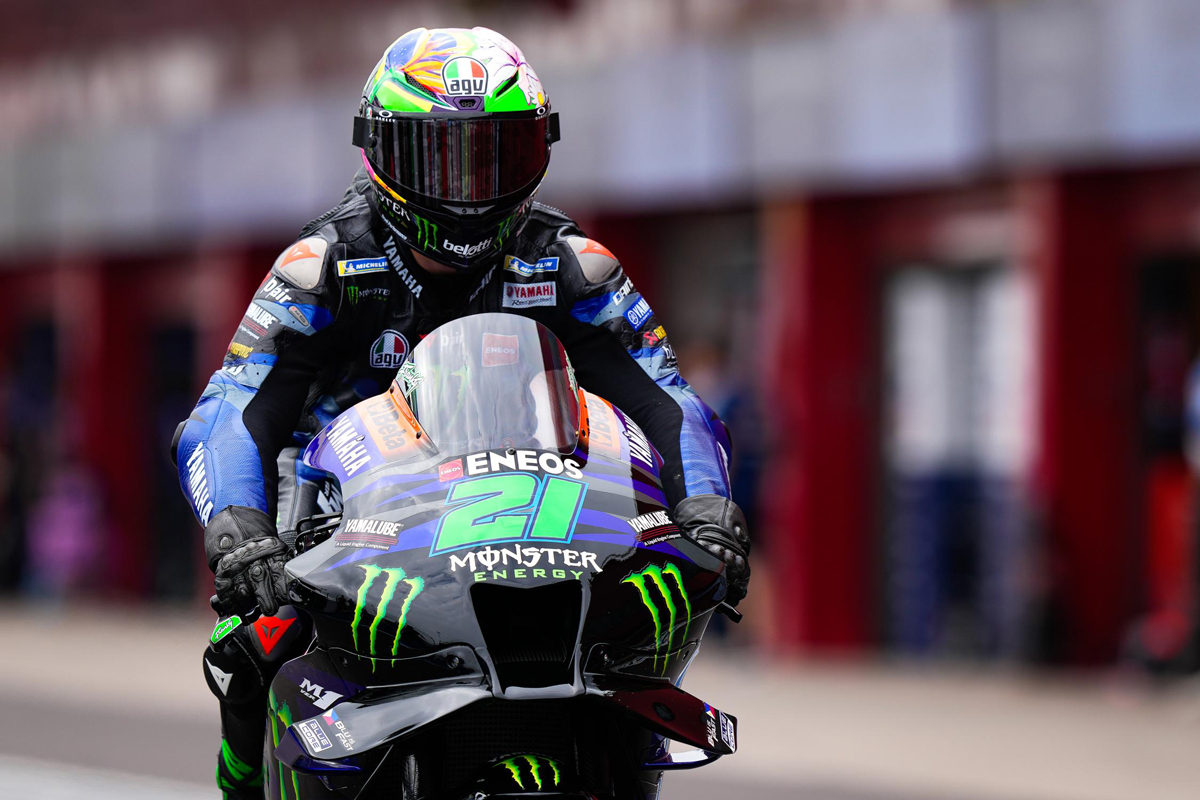 It's not a happy interpretation but maybe it will take Honda or Yamaha threatening to make that move to finally force Dorna to act and put a freeze on development or actually grow a set and tell the teams that "these are the rules and if you don't like them, tough," and simplify things again. It's a risky policy and it is likely it will never get to that – Honda and Yamaha are too important to MotoGP – but we have to hope that sane heads prevail.
In the meantime, there's a race weekend to enjoy. Best we make the most of it, just in case…!