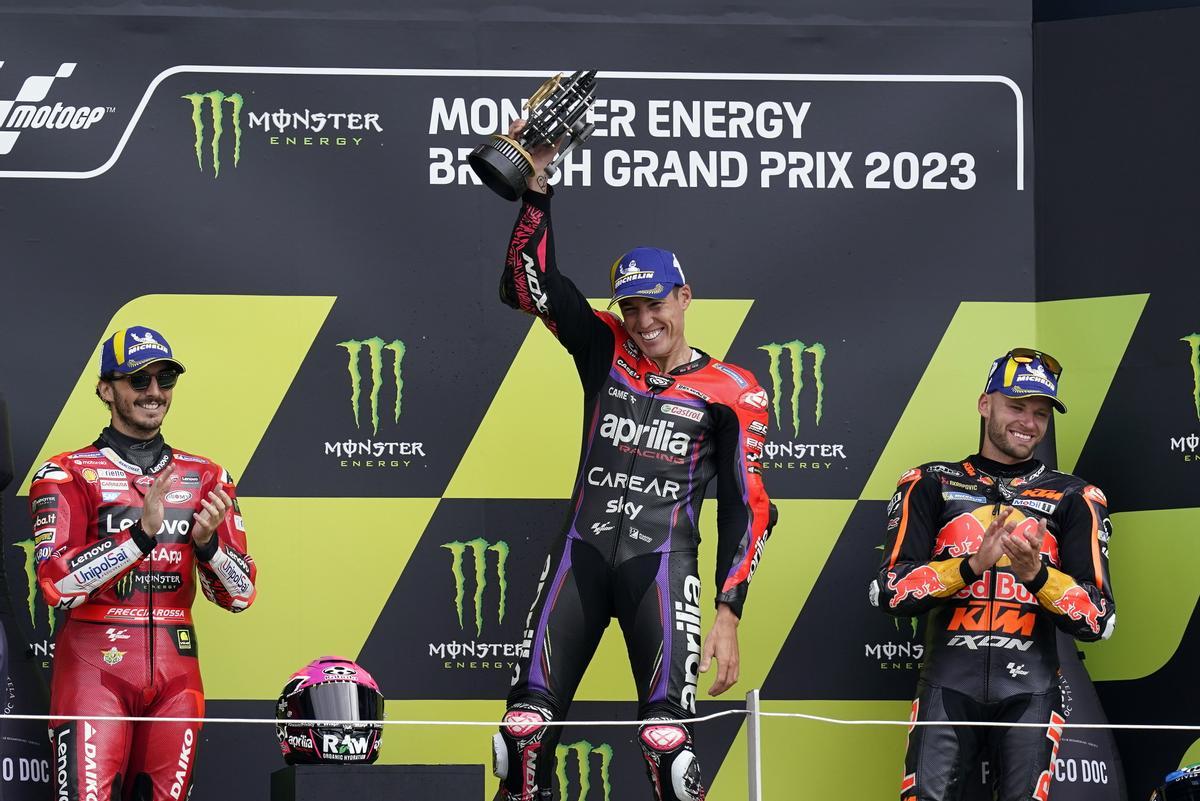 If that's the kind of racing that a five-week layoff provokes, then I'm all for giving the riders and teams more time off! Also, if anyone wants to complain about the lack of overtaking in racing, then they need to watch a re-run of the Moto3 and the MotoGP race: I'm sure someone somewhere with too much time on their hands has calculated exactly how many overtakes there were over the course of the races but I'd like to bet there were more in one weekend than in an entire Formula One season.
The Moto3 race was a humdinger, with a train of 15 or 16 bikes fighting for the win throughout the entire race. The winner of that epic tussle, David Alonso, started 28th on the grid and was up at the sharp end in no time at all. In the previous six races, he has made 64 overtakes so, with the 28 at Silverstone (more, actually, as once he reached the front, he did not stay there but had to fight tooth and nail, dropping places and making them up again), that makes at least 100 overtakes…by one rider! Who knows how many in total there were in the whole race at Silverstone?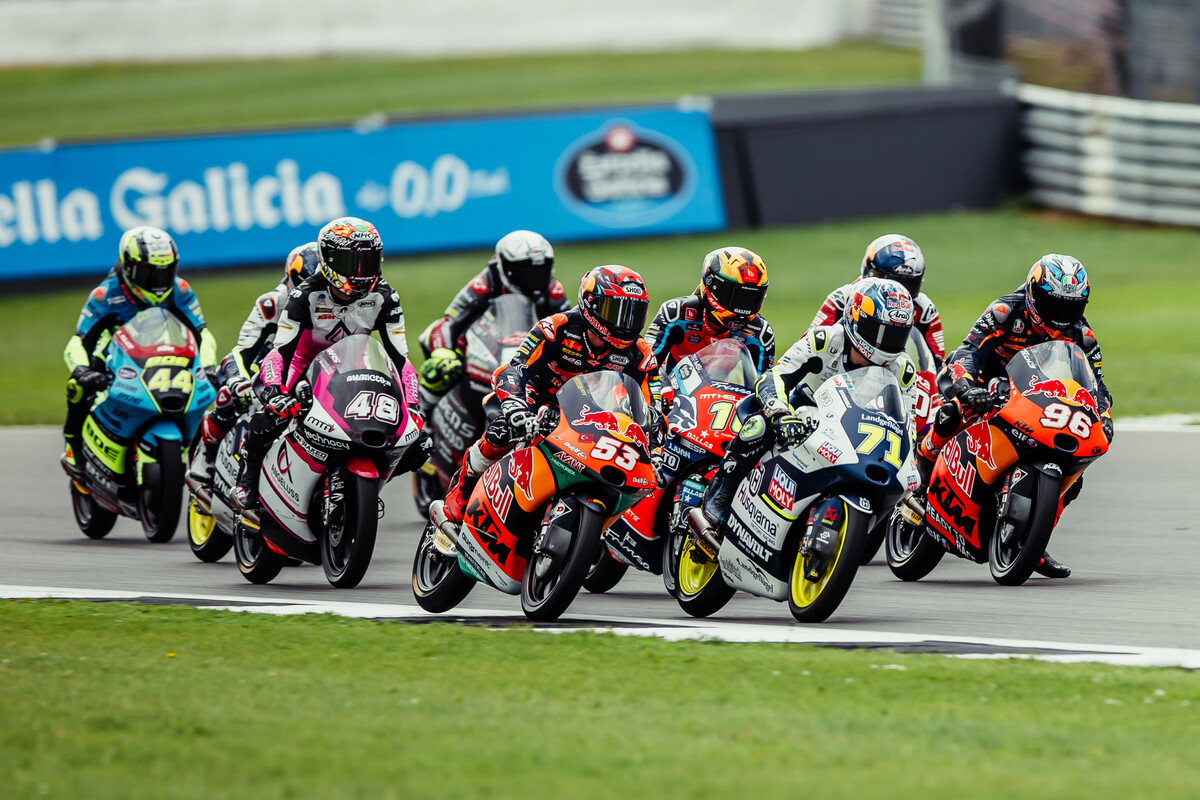 In the end, Alonso took a historic victory – the first Columbian rider to achieve the feat – and the top fifteen were separated by a mere 1.572-second gap, making this race the second closest Moto3 finish in history, the closest being Mugello, 2017, when 1.553 seconds covered the top 15. If ever you were looking for an argument against the proliferation of aero in MotoGP, then you need to look no further than Moto3.
Now, we expect that sort of close racing in Moto3, even if it doesn't always deliver, but there was little prospect of a similar feat in the MotoGP race. On previous form, it was likely that, once Bagnaia reached the front, which he duly did, he would take off into the distance, leaving the rest to squabble over the final podium places. That seemed a certainty when Marco Bezzecchi duly binned it out of a close second place, but Aleix Espargaro, Brad Binder, Maverick Viñales and Miguel Oliveira had other ideas and, no matter what Bagnaia tried, he just couldn't shake Espargaro off and the other three riders weren't being left behind either. Indeed, Oliveira on his Aprilia had easily caught up to the leading quartet to join in the fun.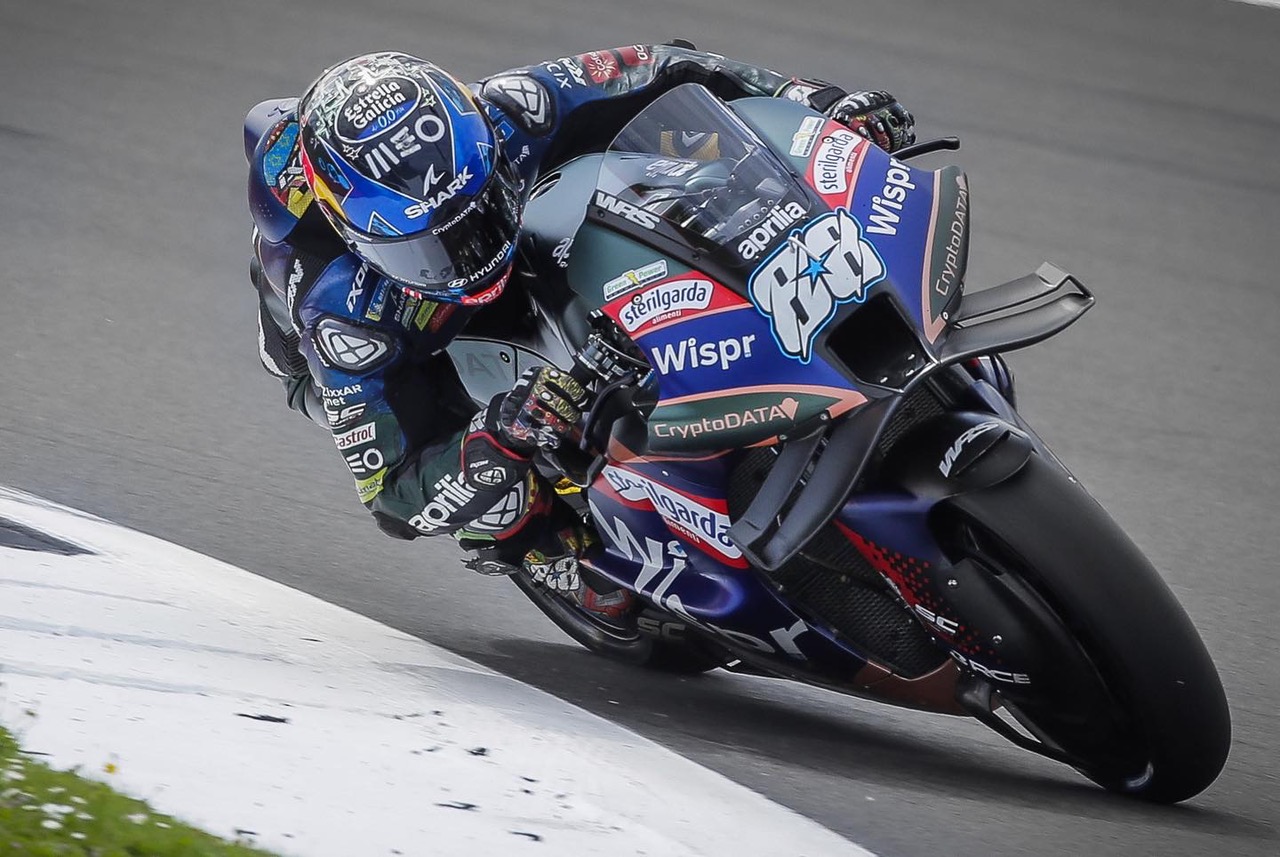 Espargaro had given notice of his intentions with a blistering practice lap on Friday, nearly a second faster than anyone else. But, even though the Aprilia in the last two years is better than it ever has been and Silverstone has been a happy hunting ground in previous years, few would have predicted anything but a Ducati walkover, especially a Ducati that can now turn as well as it can devour the straights. But the spots of rain in the last few laps played to the strengths and weaknesses of each rider.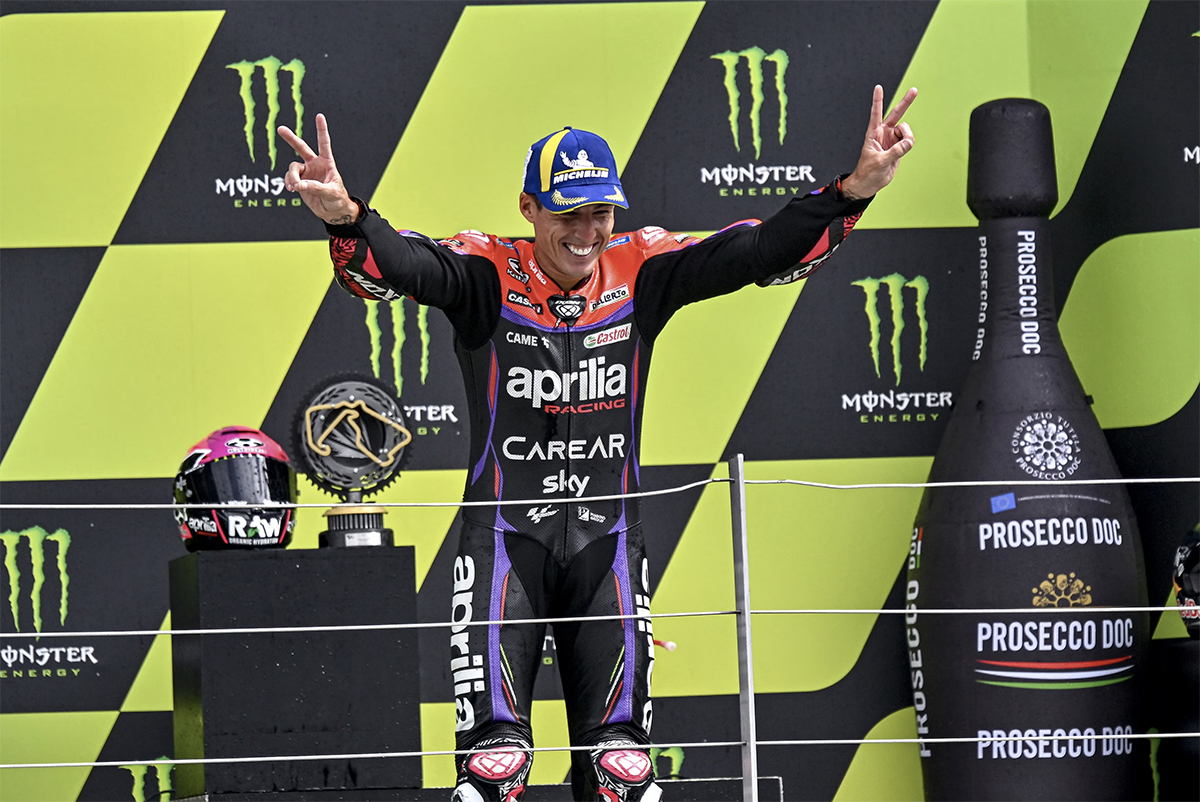 Bagnaia had it hardest, playing the role of leader into the unknown, corner by corner. Binder was expected to shine in these conditions but Espargaro was an unknown force. His move on the last lap, into the Becketts sequence of corners, was sublime and Bagnaia had nothing for him down the long Hangar Straight, through Stowe, Vale and the final Club corner. What a glorious victory: I don't think I'll ever tire of watching Espargaro winning a race, he's just so happy. And to see the Aprilia team celebrating is also to witness pure Italian emotion. Binder's third place was also a stunning ride and gave us three different manufacturers on the podium. The race of the year so far. Brilliant.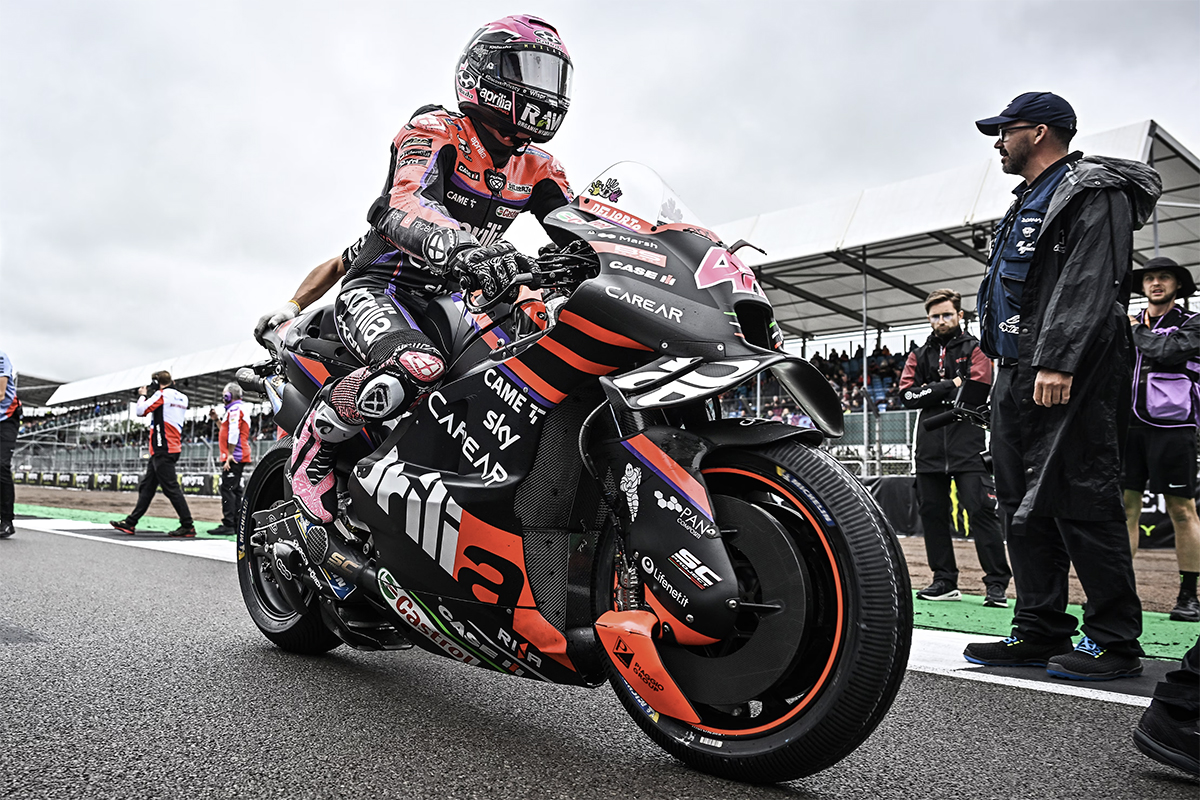 Oh, and more overtaking than you could shake a stick at, Espargaro 12th to first, Binder 10th to third, Oliveira 16th to fourth and who knows how many more further down the field, of which we saw little as the action at the front was so mesmerising.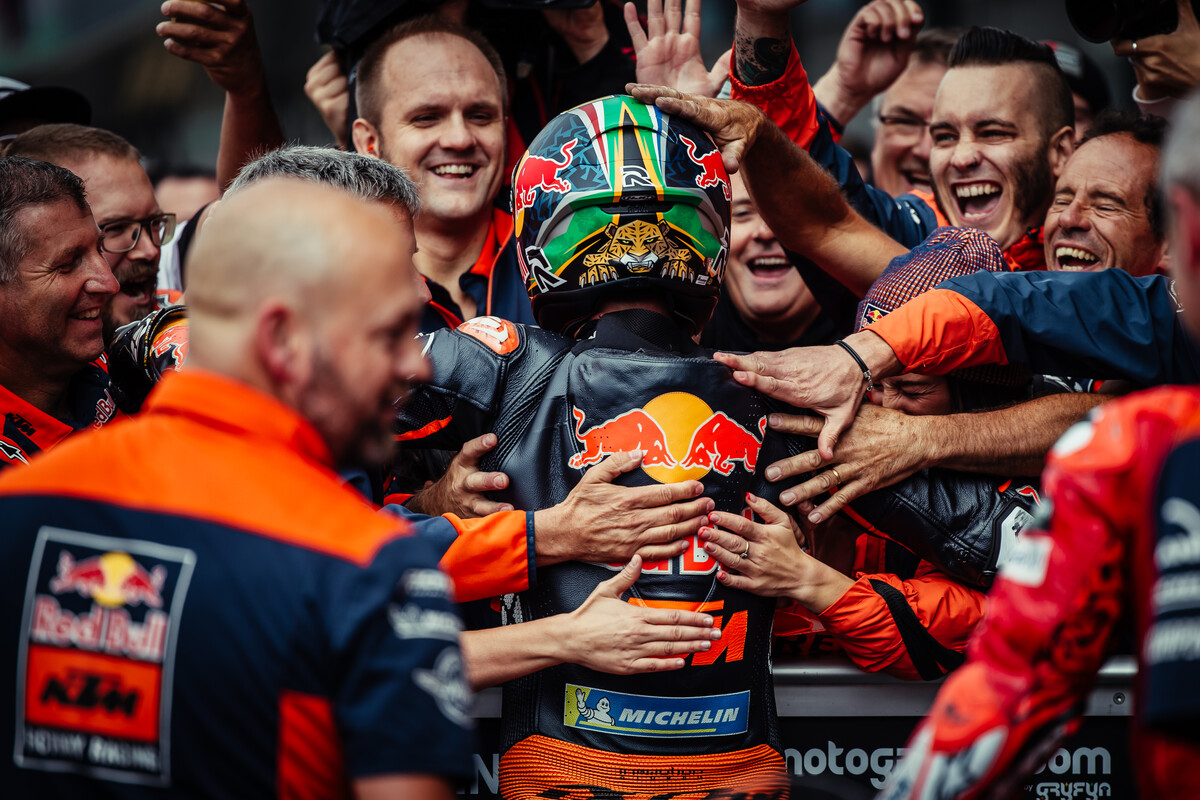 The Aprilias always seem to go well at Silverstone: two years ago, Espargaro scored Aprilia's first ever four-stroke MotoGP podium and, in 2022, he was favourite, only to injure himself in a practice crash, but Viñales came to the party and finished a very close second to Bagnaia. The Aprilia loves fast, flowing circuits, such as Silverstone and Termas Do Rio Honda in Argentina, where Espargaro won last year. Mechanical tweaks in the five-week holiday this year fixed some of Aprilia's gremlins, including aero and launch software, the aero, in particular, helping acceleration out of corners, giving Espargaro an advantage out of Silverstone's fast corners.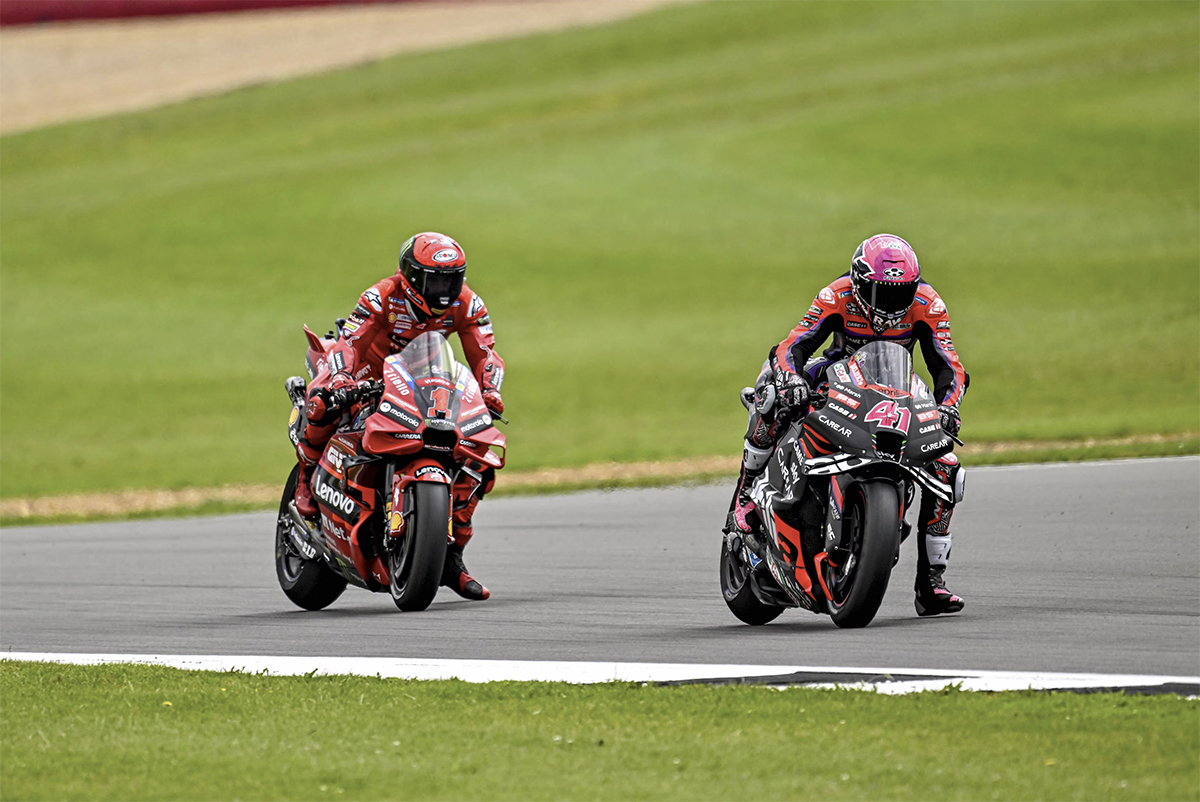 Bezzecchi fell foul of the effects of following the bike in front too closely, losing braking grip as his bike lost downforce into the corner, actually accelerating in the aero hole left by Bagnaia's Ducati and then losing the front as he reapplied the front brake in order to slow down enough to make the corner. It's interesting that this didn't seem to affect Espargaro, Binder, Viñales and Oliveira too much, but it is an issue that needs to be addressed sooner rather than later.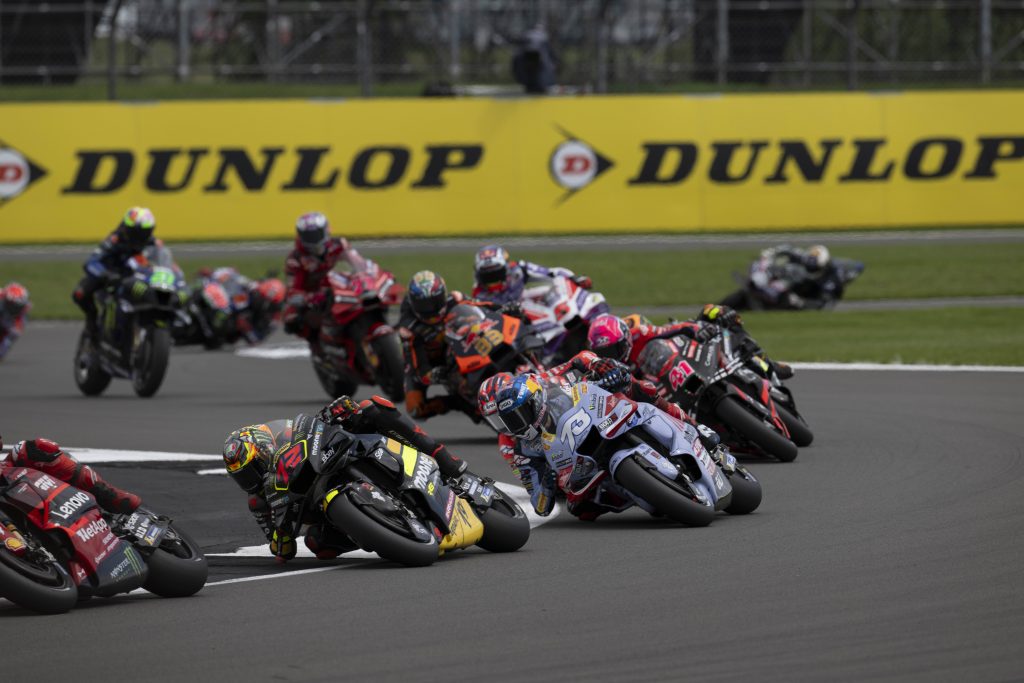 And then, of course, there was the controversy of Bagnaia running onto the green no-go zone exiting Stowe, the fourth-last corner on the last lap. When Binder did that in Holland, he lost a place in the post-race standings, so why didn't Bagnaia? Because, say the stewards, Binder was too far behind at Silverstone, so Bagnaia didn't gain an advantage. But, of course, Binder would be too far behind exiting the corner because Bagnaia was able to go faster through the corner because he ran wide. Ah, but the sensors weren't triggered, say the stewards, so he didn't run wide, even though the TV pictures suggested otherwise. It does leave rather a bad taste in the mouth and feels a bit like one rule for one manufacturer and another rule for everyone else.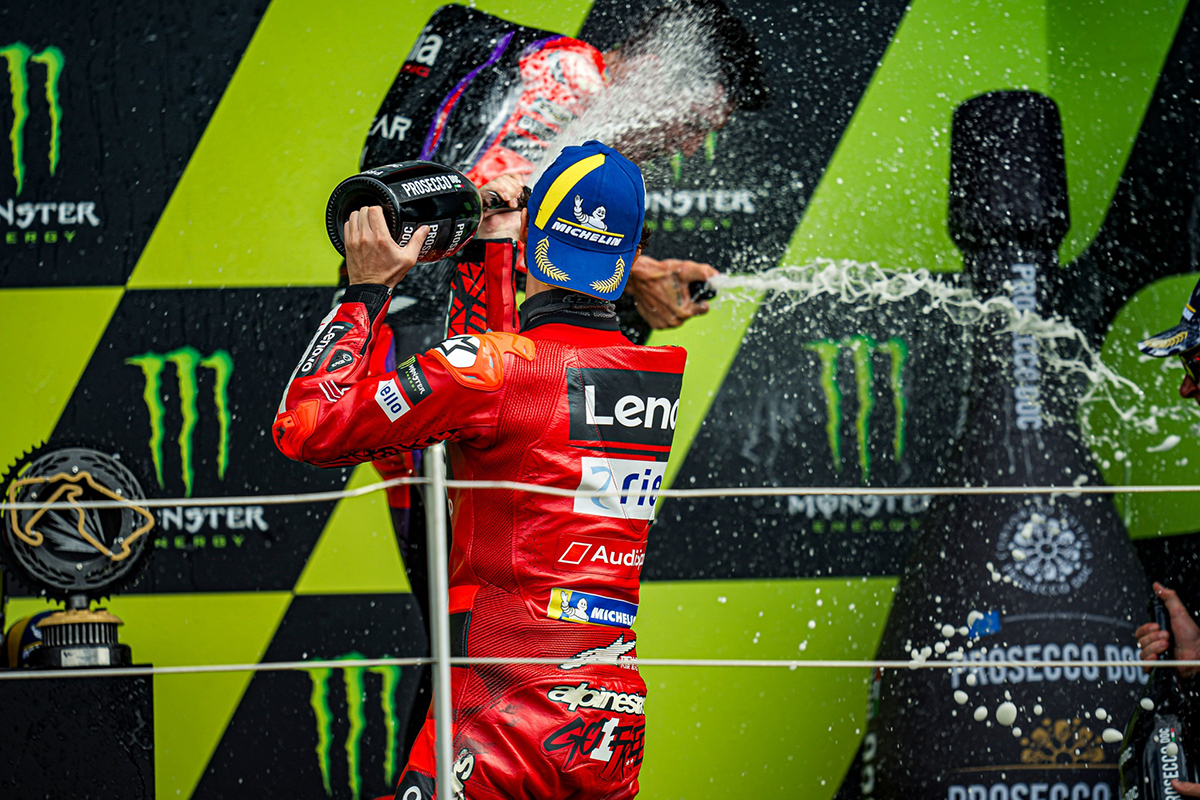 Before all that, of course, we had the Sprint race on Saturday, which gave us a completely topsy-turvy result. Yes, it was a Ducati that won, but not Bagnaia who languished down the order and out of the points, with seemingly nothing to offer, which is unusual. Alex Marquez taking an imperious victory – his first in MotoGP – was also lovely to see. Bezzecchi took important points in second and Viñales was third. Bezzecchi is rapidly becoming the order to watch and it was a shame that we were denied his presence in that battle for the lead in the main race, for he would surely have stirred things up and he can ill-afford to lose points unnecessarily to Bagnaia.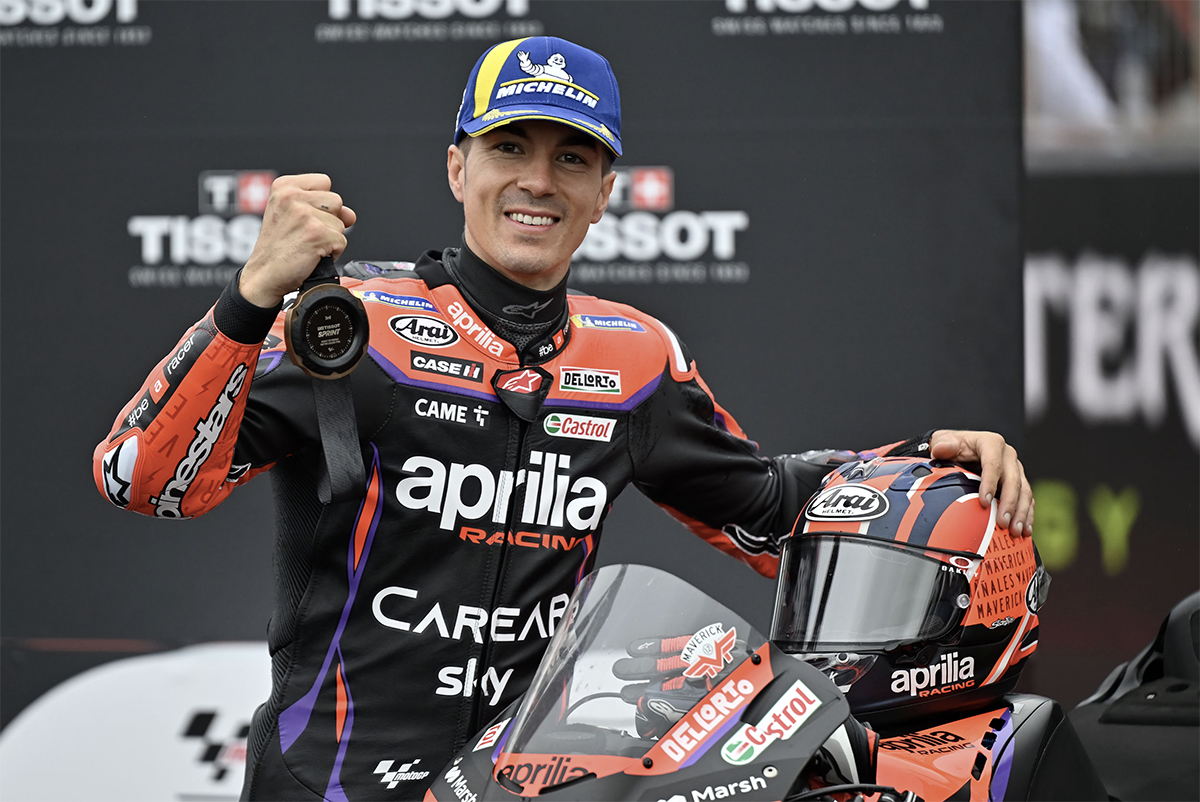 A look at the results sheet for both the Sprint and Main races reveals something that would have been completely unthinkable just a year ago: the top Japanese bike finishing 15th in the Sprint race and 14th in the Main race, Morbidelli besting his teammate and the Hondas both times. This is an incredible and ridiculous situation and will certainly have the rumour mill stepping up a gear with speculation that either Yamaha or Honda – or both – will leave the sport. It's not likely that they will leave, but you have to wonder just how both manufacturers have contrived to get it so spectacularly wrong in such a short space of time.
We have two weeks in which to catch our breath before the circus moves to Austria and the Red Bull Ring and I'm not so foolish as to make any predictions. As long as we have a close – and safe race.