It might sound like an outrageous number, but since load shedding resumed this year, we have had approximately 235 days of load shedding (as of 01 September 2023). Currently, South Africans are experiencing Stage 6 of load shedding, but as the stages fluctuate, we have done calculations with an average of 5 hours per day. That comes to around 1 175 hours without mains power, and these numbers don't include hours lost due to faults, unplanned outages, and cable theft.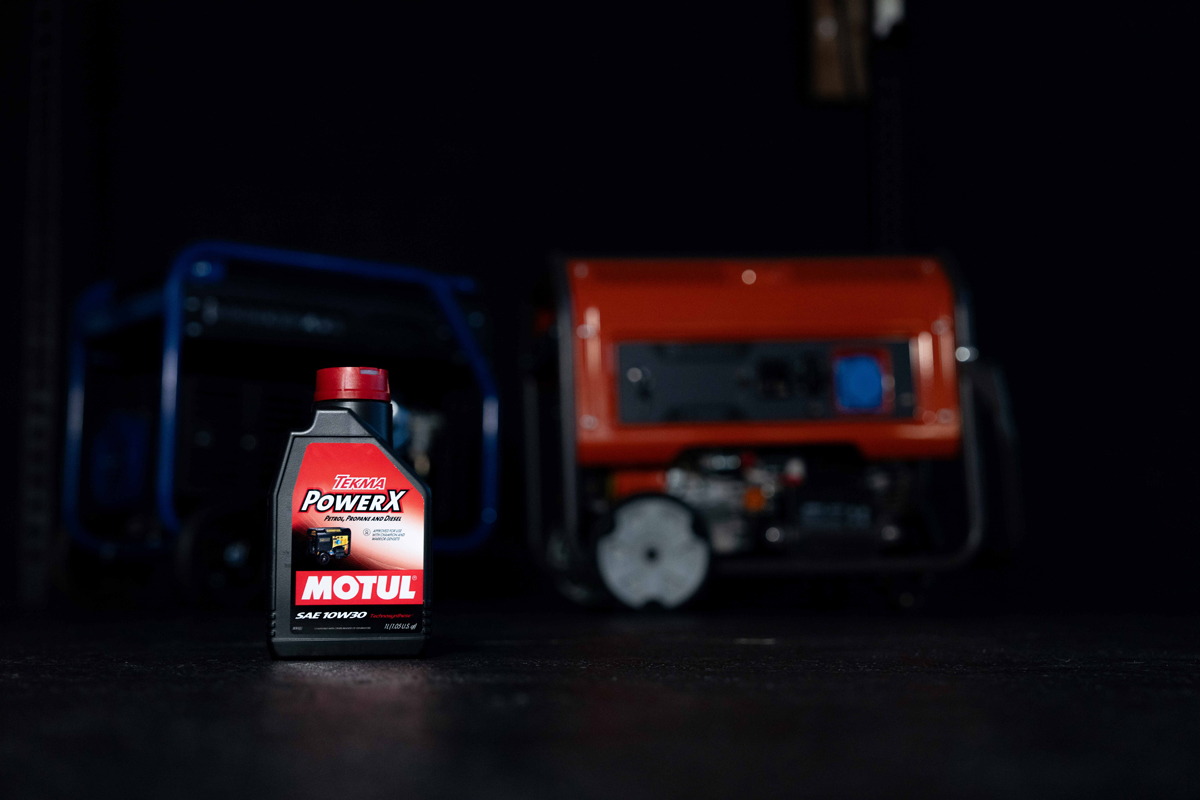 If you are using a backup generator every time the power goes out, 1 175 hours over the last 9 months means your genie is working really hard! And in this case, regular maintenance and oil changes become even more important. Most manufacturers recommend a minor service every 50 running hours, although it's important to note that this is a guideline only and may vary depending on your specific generator model and how it's used. However, based on this guideline, you would ideally have serviced your generator some 23 times already this year.
While it's unlikely you have found the time to perform so many services, you probably know that generator maintenance and oil changes are essential to the proper functioning of the system, and will minimise the risk of accidents, damage, and the need for costly repairs.
Choosing an oil that's been specifically developed to cope with the harsh demands placed on gensets can mitigate a lack of maintenance while offering protection for your genset engine and saving you money on fuel and future maintenance costs.
Motul's TEKMA POWER X is a new high-quality, 4-stroke engine oil that has been specially formulated for use in petrol and diesel generators. As a global lubrication expert with over 170 years of experience, Motul is perfectly positioned to offer the ideal generator oil.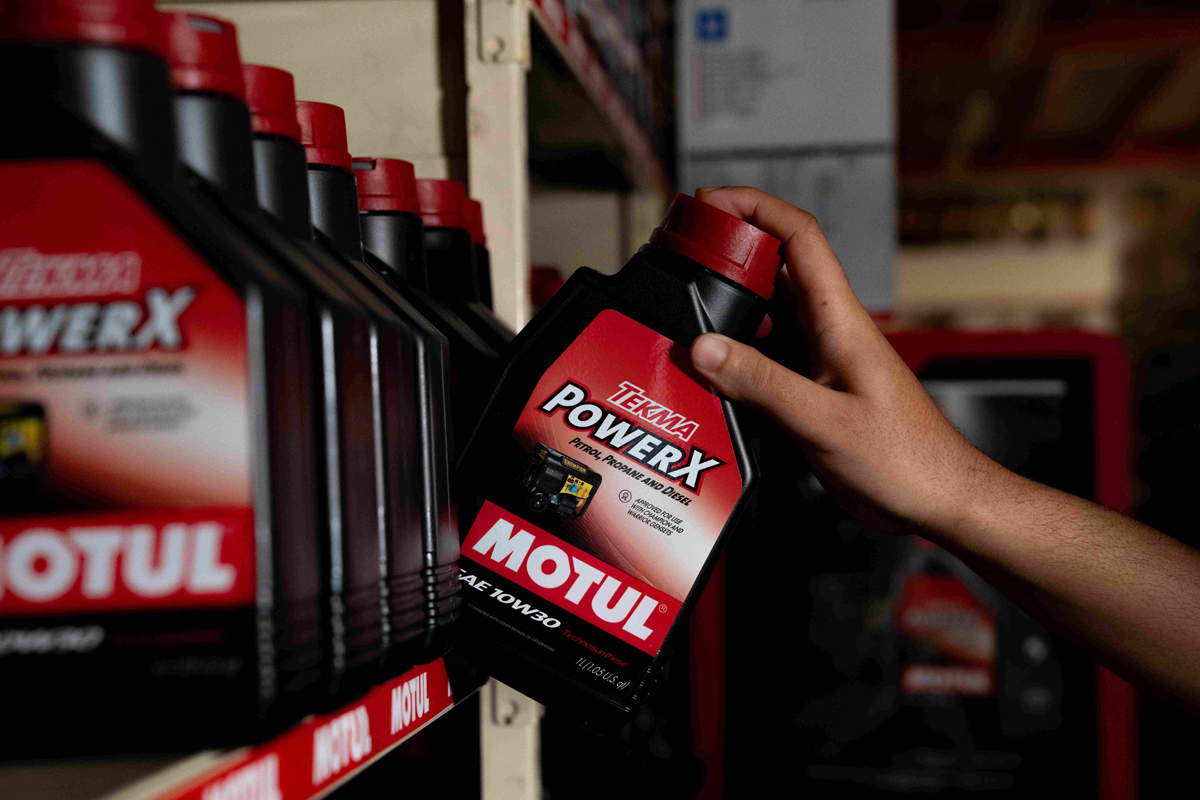 "We know that people are really busy and that many generators are not being serviced as often as they should be," commented "Hippocrates 'Taki' Bogiages, Motul Technical Manager. "The best way to protect your genset, maintain its performance and save fuel is to use our TEKMA POWER X, a specifically formulated generator oil for petrol gensets and low sulfur diesel gensets. This lubricant offers a quick and easy way to gain greater peace of mind as a genset owner," he added.
Reinforced with Motul's Technosynthese® technology – an ingenious combination of synthetic and high-quality mineral base stocks for optimal performance and with a lower viscosity than standard 15W-40 lubricants, Motul TEKMA POWER X 10W-30 flows more easily at cold temperatures (think chilly mornings, or when a generator has been off for a while). Reduced oxidation and easier cold starts mean less wear and tear, optimised drain intervals and a longer generator lifespan – all of which add up to a reduction in the total cost of ownership. The end result is a cleaner, more efficient generator that will give you hours of hassle-free service.
"Continuing Motul's proud history of innovation, we're delighted to introduce a product that is especially suited to the needs of South Africans during these dark days (and nights) of prolonged load shedding," added Mercia Jansen, Motul Area Manager for Southern and Eastern Africa.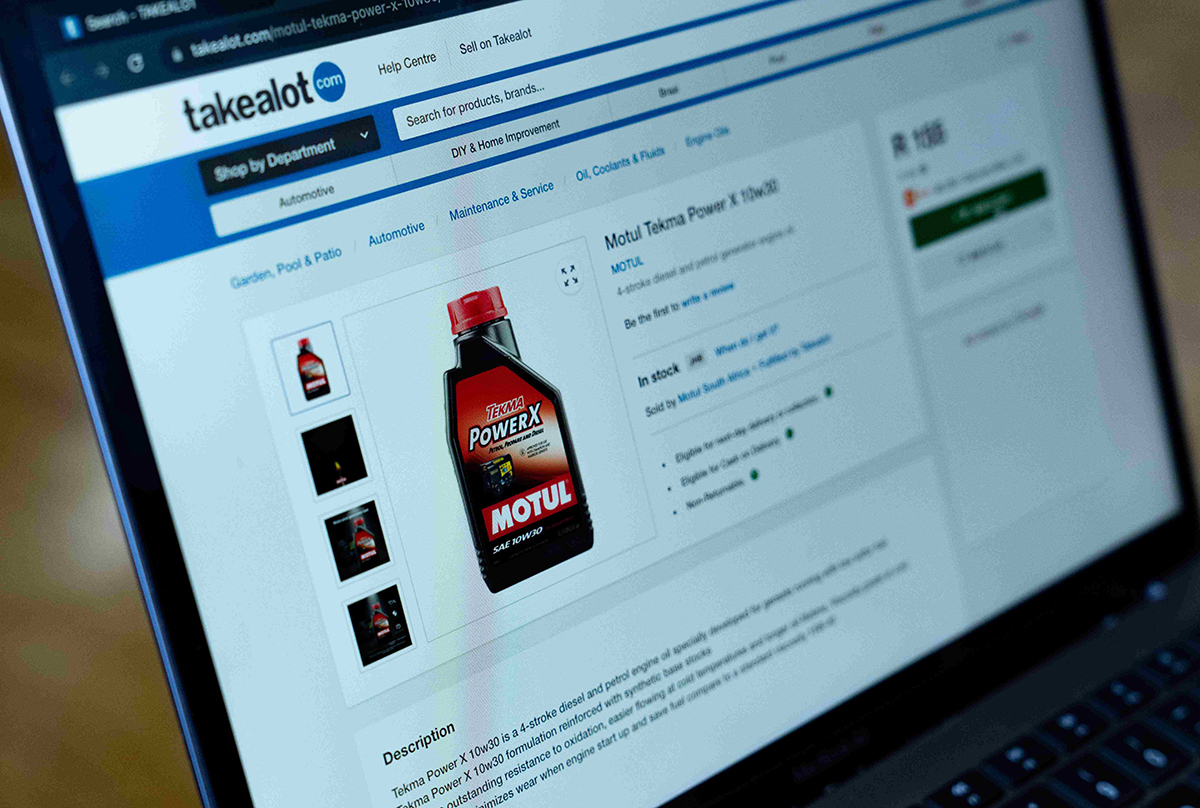 Motul TEKMA POWER X 10W-30 is widely available, including from Takealot and selected parts stores nationwide.