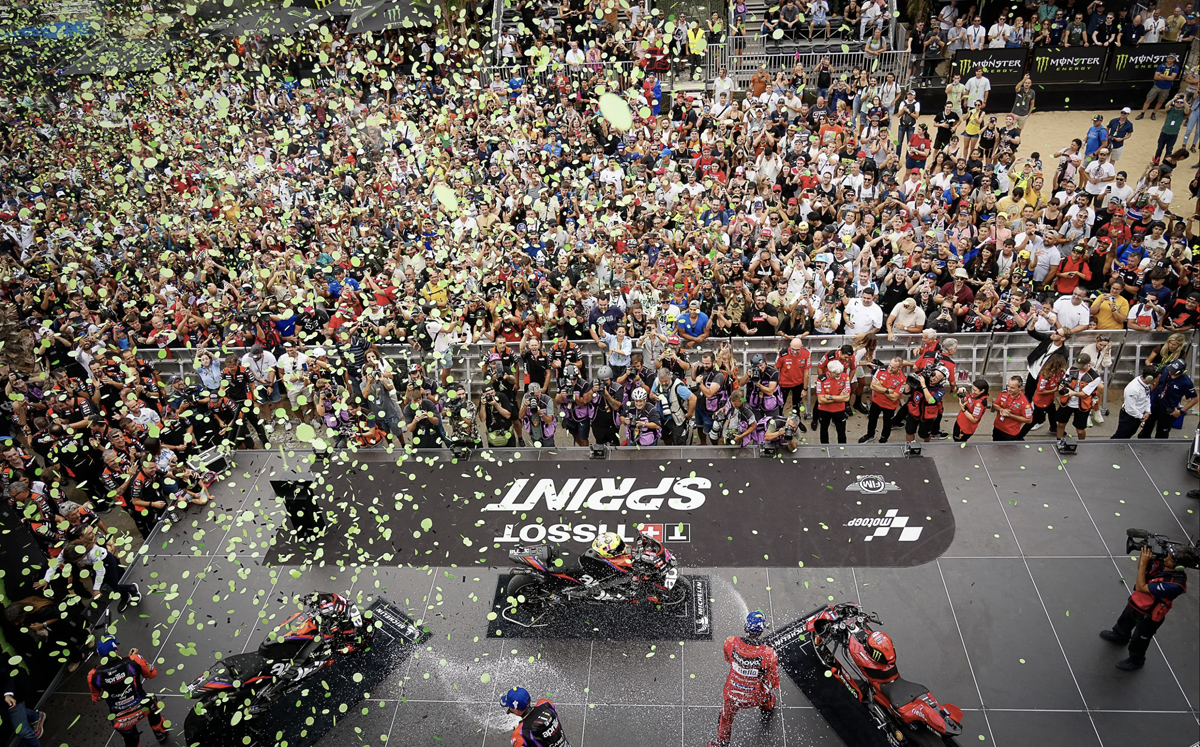 Catalunya: Disaster Strikes for Bagnaia and an Aprilia 1-2
I don't care how hard-hearted you are or if you're not an Aprilia or Aleix Espargaro fan, but to achieve the double in Catalunya along with two further podiums for Maverick Viñales and then to see the joy on the faces of everyone at Aprilia, not to mention seeing Espargaro's two children handing him the winner's trophy, was one of the highlights of the whole season.
Of course, the joy was tempered with concern for Francesco Bagnaia after a horrendous accident right at the beginning of the Main race, when he high-sided himself out of the race right in front of the chasing pack, whereupon he was hit in the legs by Brad Binder, who himself then crashed: all this after a turn one fracas that skittled no fewer than five Ducati riders out of the race: Bastianini, Bezzecchi, Zarco and both Gresini riders – Marquez and DiGiannantonio. Everyone except for the two factory Ducati riders were able to take the restart but the fate of Bagnaia and Bastianini was largely unknown, which can't have made things easy for Binder.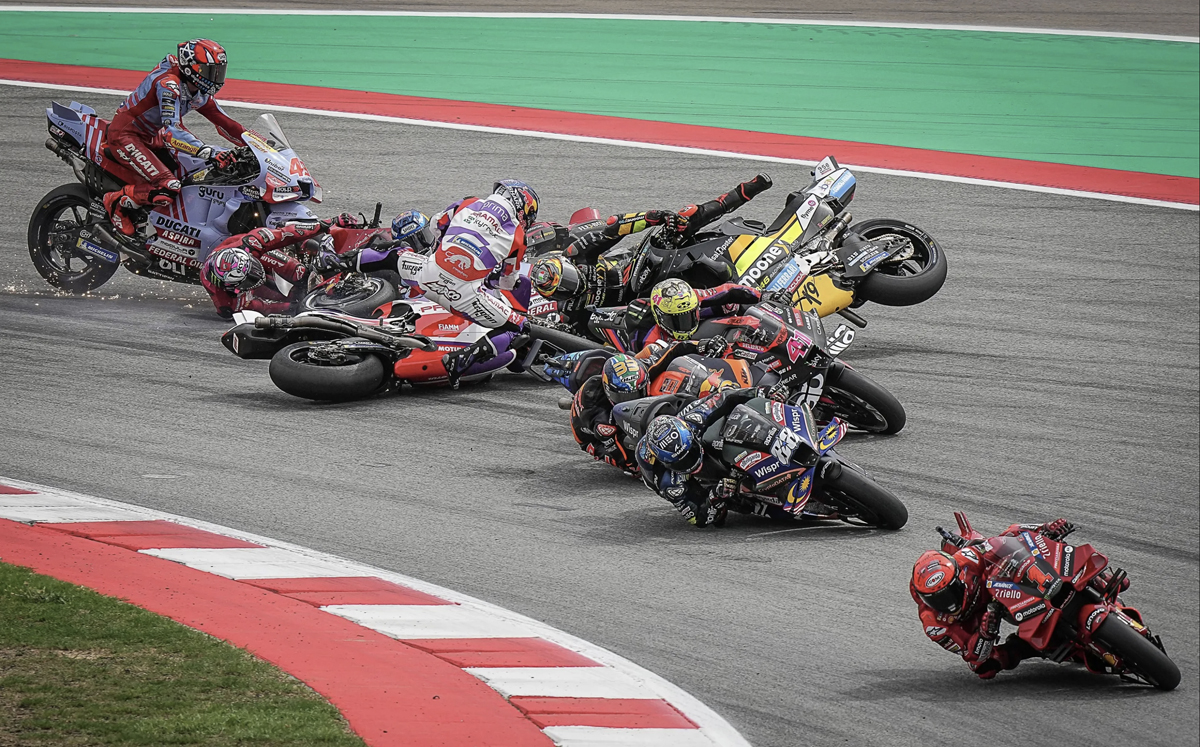 It wasn't all that long ago that Aprilia couldn't buy a podium, let alone a race win and yet, here we are, with two full race wins and a sprint win for Espargaro this season, to add to the single win last season. If it was unfortunate for Viñales to have the victory taken away from him late in the race and thus denying him the opportunity of becoming the first rider to win for three different manufacturers, then surely no one would begrudge Espargaro his success after so many years of remaining loyal to Aprilia and reaping no reward.
Of course, the other lingering story is the abject failure of the Japanese manufacturers to do nothing but prop up the back of the grid and achieve virtually nothing in the race. Reading between the lines, Marc Marquez will stay put at Honda in 2024 but, unless Honda can give him a winning bike, it will be his last with the team, as long as there is a seat available somewhere else. That might mean, of course, taking a spot in a satellite team but, given how the likes of Pramac, Gresini and VR46 are performing, that might not be as bad a move as it would have been a few years ago.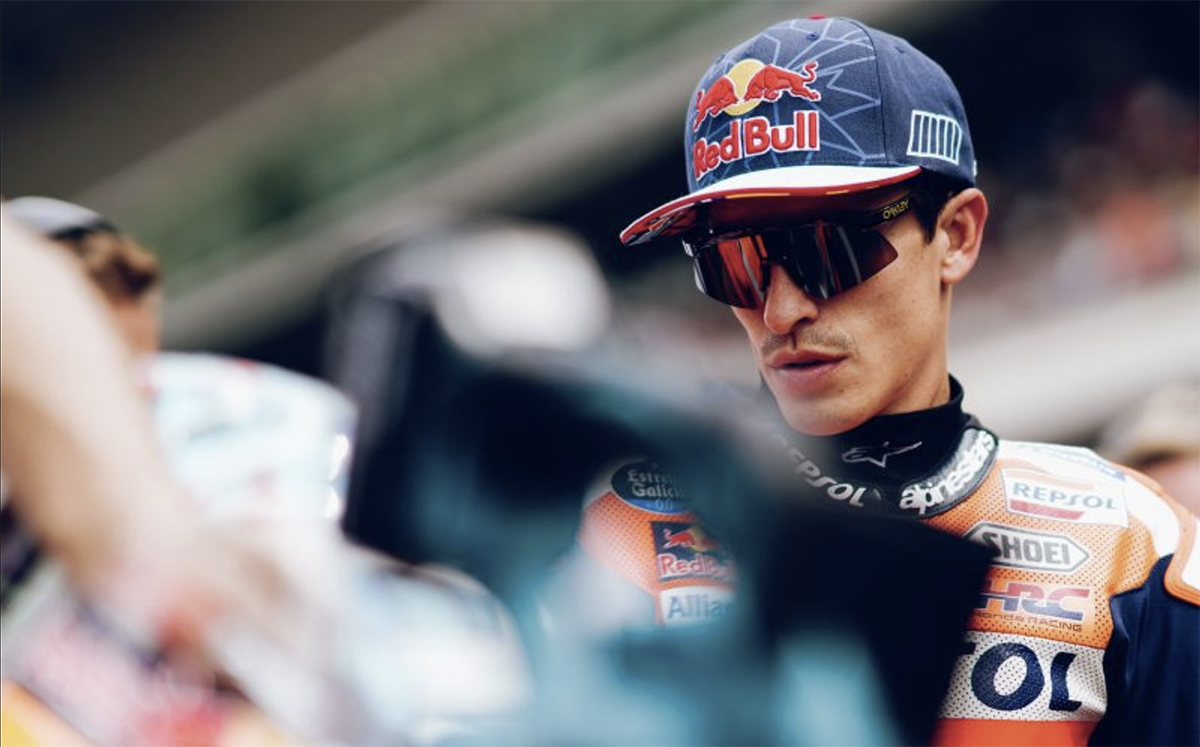 The same goes for Quartararo at Yamaha: another season like this and he'll be looking at options if he isn't already. Zarco going the other way, from Ducati to Honda, is more a case of money and perhaps the prospect of a challenge, although Alex Rins must be wondering if he has made the right decision in signing for Yamaha in place of Franco Morbidelli, who himself can only be hoping that a Ducati seat comes his way at either Pramac or Gresini, both of whom have a seat available in 2024. In the end, it doesn't really matter who rides where, as long as we have five manufacturers all being able to challenge at the front: how good would that be?
KTM has the unique problem of five riders vying for four seats: four of their riders are already in MotoGP and have contracts for 2024 and one, Moto2's Pedro Acosta, is demanding a seat: KTM is desperate not to lose to another team, such a talent is he and a sure-fire threat if he was to ride for anyone else. Quite where he is going to fit in is anyone's guess, Dorna having firmly shut the door to KTM fielding a third team, preferring to keep the vacancy open to a new manufacturer. As this doesn't look likely at the present moment – who else is prepared to invest: BMW? Kawasaki? Neither is going to happen – why would Dorna not allow KTM to do what Ducati has done? After all, even though the GasGas is really a KTM under the skin, it's still another name on the entry lists and, if KTM could badge its third team MV Agusta, then it's still better than all eight Ducatis being Ducatis.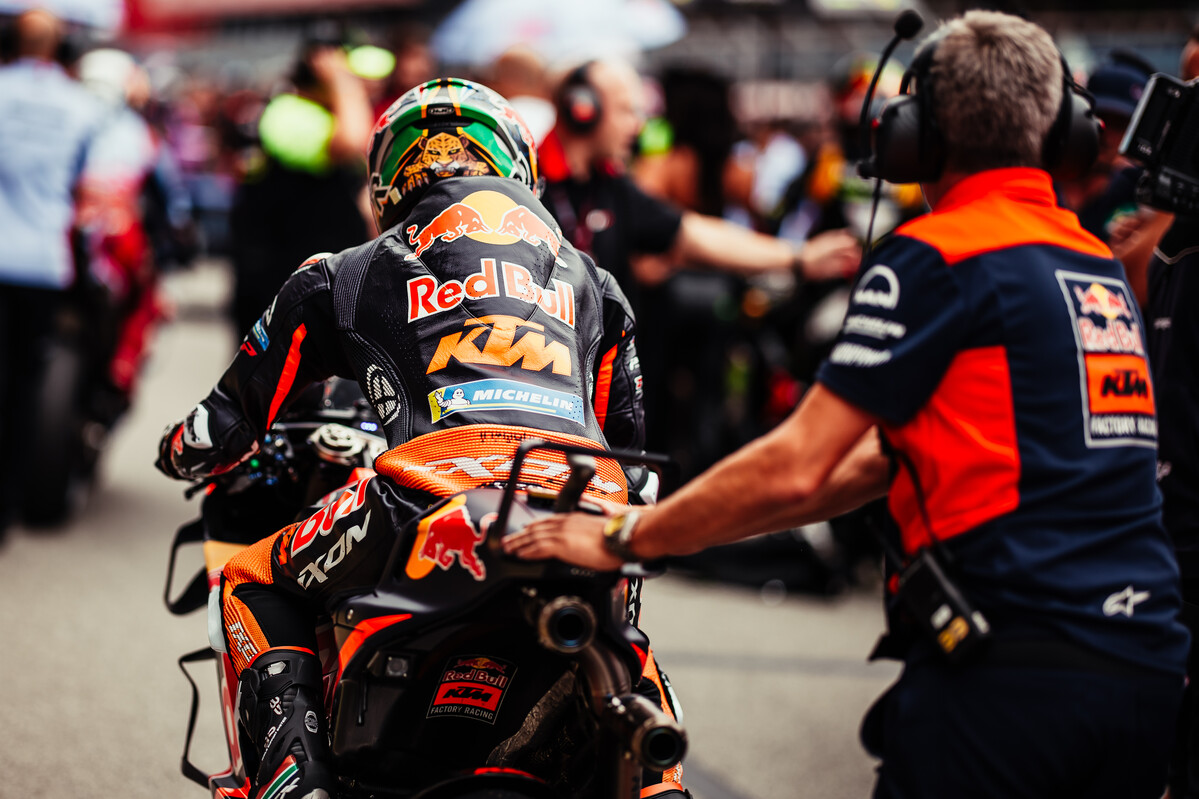 One thing that made me laugh was the commentator's line during the Moto3 race which was another of those crazy races. "We've got a leading group of, well, everybody," was a classic line that sums up Moto3 perfectly.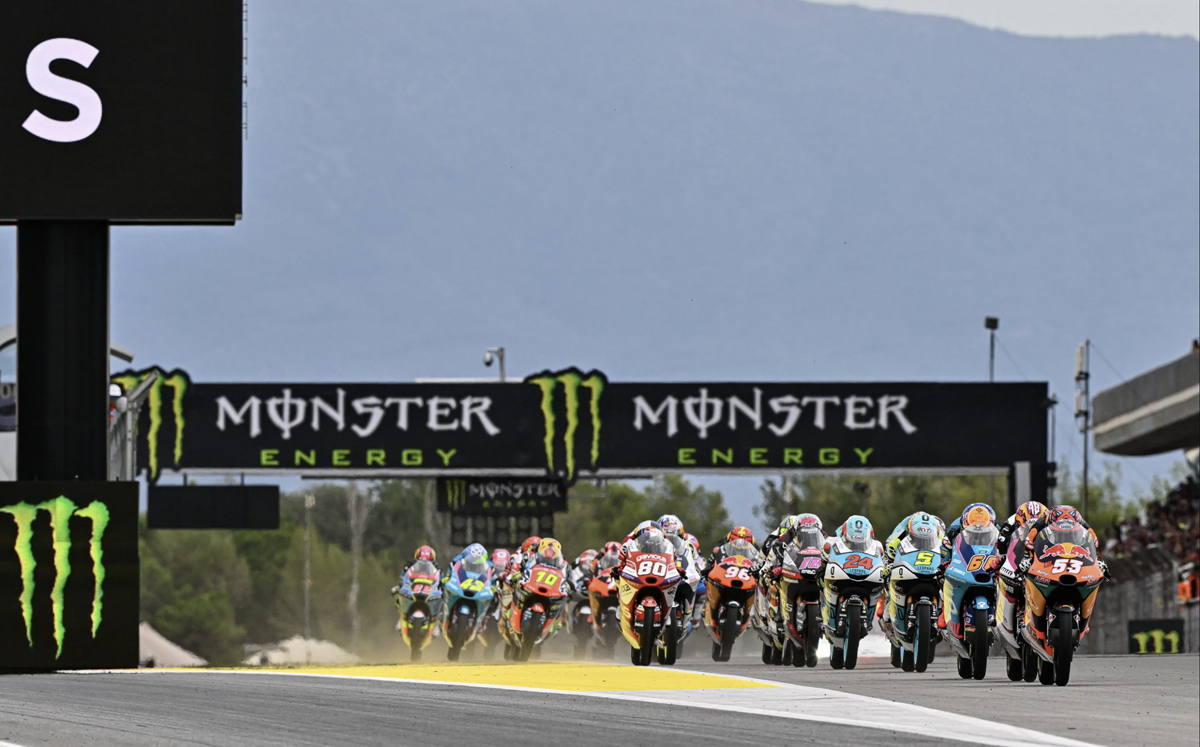 Misano: Pedrosa Rolls Back The Years
We're getting into a really busy last three months of the 2023 season and Misano followed a week after Catalunya, although the media frenzy around what Marc Marquez will be riding in 2024 drowned out any talk of the championship or even Bagnaia's fitness to race. Most conspiracy theories have Marquez Senior joining Marquez Junior at Gresini Ducati, where there is a seat available. Certain Spanish newspapers claim to have concrete evidence that the deal is done but, if it is, then Marquez is staying silent or, at least, refusing to confirm or deny rumours.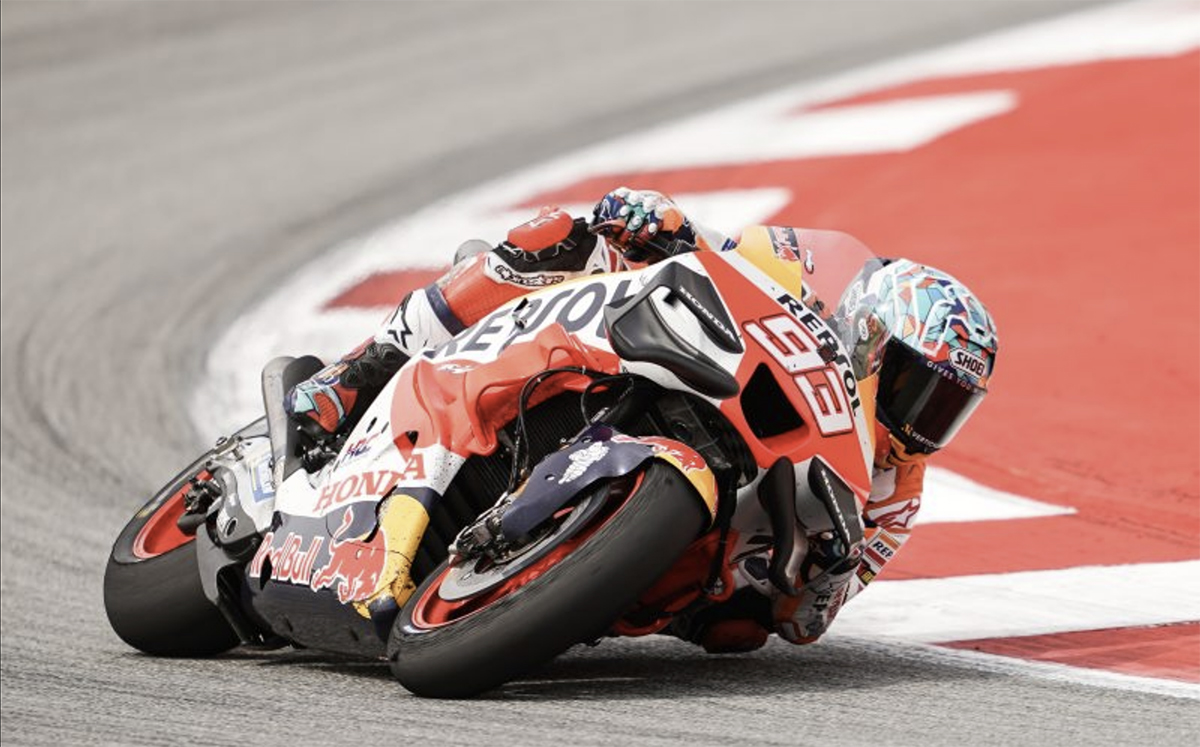 Even the post-Misano test only added fuel to the fire, the 2024 Honda suffering the same problems as the 2023 Honda, namely no grip at the rear under acceleration out of corners, which is bruising the riders as they crash trying to make up for the deficiencies of the chassis. That Marquez is fed up to the back teeth is obvious and, if he has said that a decision and an announcement will be made between the Indian and Japanese rounds – the next two races on the calendar – is there any doubt that he will be giving Honda the heave-ho? Loyalty can only survive so many broken bones and failed promises.
Whatever the situation, there was still a weekend of racing to get through and if that belonged to a dominant Jorge Martin, taking victory in both Sprint and Main race, then there was plenty going on behind him, not least of which was KTM wild card entry Dani Pedrosa taking a brace of fourth places and being first of the KTMs home in both. In both races, it wasn't out of the question for him to snatch a podium position but perhaps discretion was the better part of valour and he chose to not make a do-or-die lunge on Bagnaia, with potentially disastrous results that could impact the championship drastically. Pedrosa is too old and wise a campaigner to do something like that and certainly has nothing to prove, but it was still brilliant to see him fighting at the front.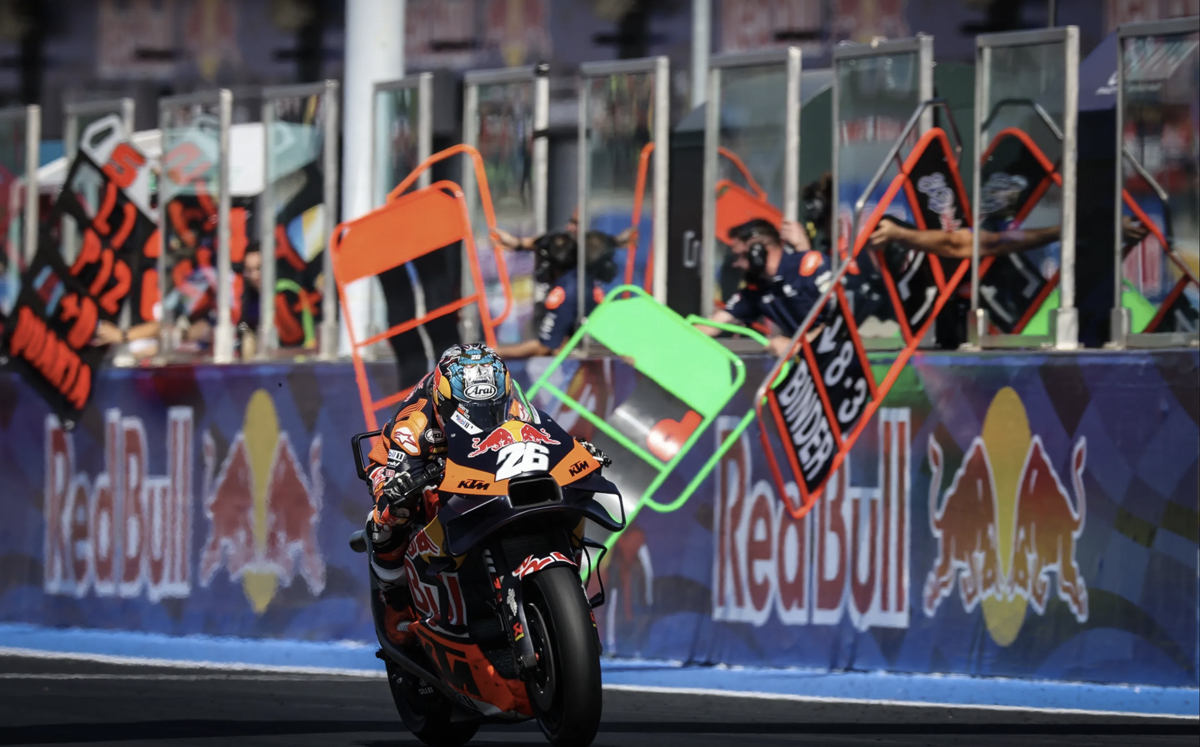 If Pecco Bagnaia taking a third place in the Sprint race was a feat of mind over broken matter, then his repeat of the same result in the twice-as-long Main race was an incredible feat of endurance and we can only guess how much it took out of him. Certainly, there was little jubilation when he pulled into parc fermé: it was all he could do to stop himself from collapsing. If there was ever any doubt about Bagnaia's resilience or strength of character, then the brace of results in Misano dispelled that once and for all.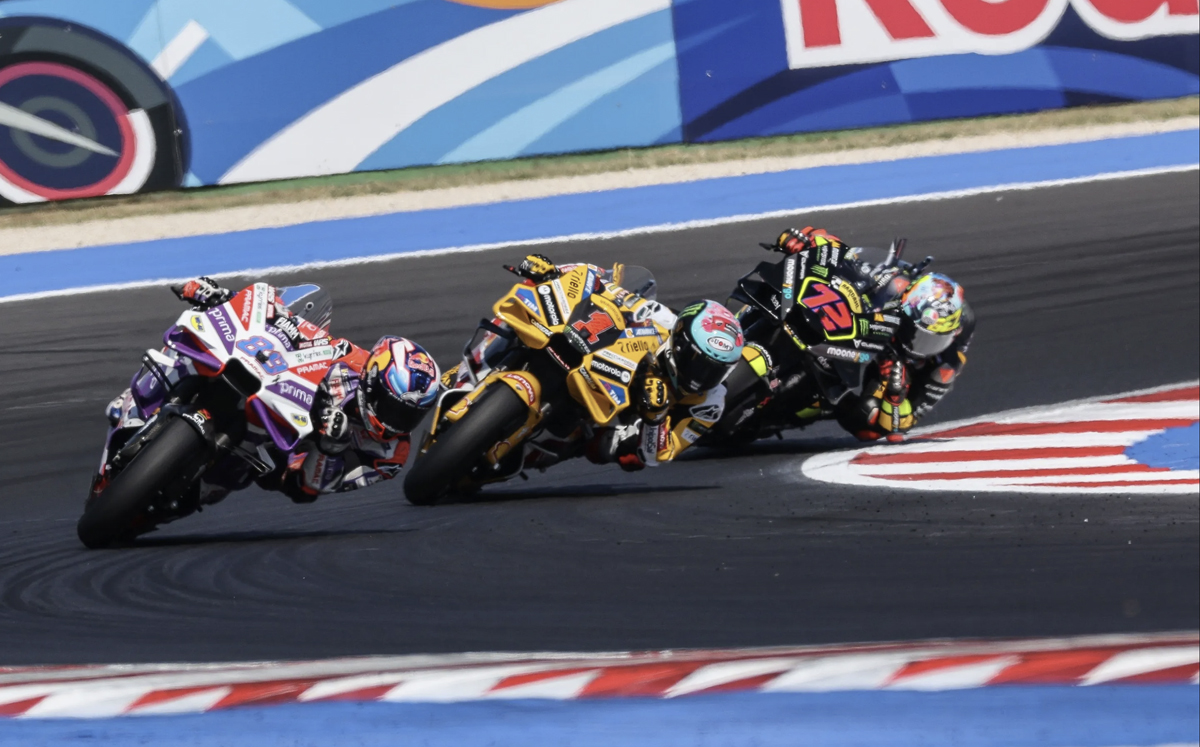 But surely Bagnaia must be feeling the same pressure he inflicted on Quartararo in 2022, as he turned around a huge points deficit to snatch the title away from the Yamaha rider. Martin is only 36 points behind Bagnaia at the moment: with eight rounds still to go, taking place over a ten-week period, one slip from Bagnaia that results in injury and that lead could easily disappear, especially with Martin in the form he is in right now. Of course, the same applies to Martin but he's got nothing to lose, while Bagnaia has the weight of Ducati's expectations on his shoulders.
For a while this season, Martin was faffing around alternating between different fairings and getting himself into a muddle, not to mention giving himself mental anguish by being inconsistent when Bagnaia was being so consistent on what is essentially the same bike. Now he's settled on a configuration bike, we're starting to see the consistency and that is a danger for Bagnaia. Martin was quoted as saying that, because he was not a factory rider, the responsibility was not on his shoulders to win the title for Ducati but there can be no doubt that, given half a sniff of the title, he'd go for it whole-heartedly. Bagnaia has to watch his back.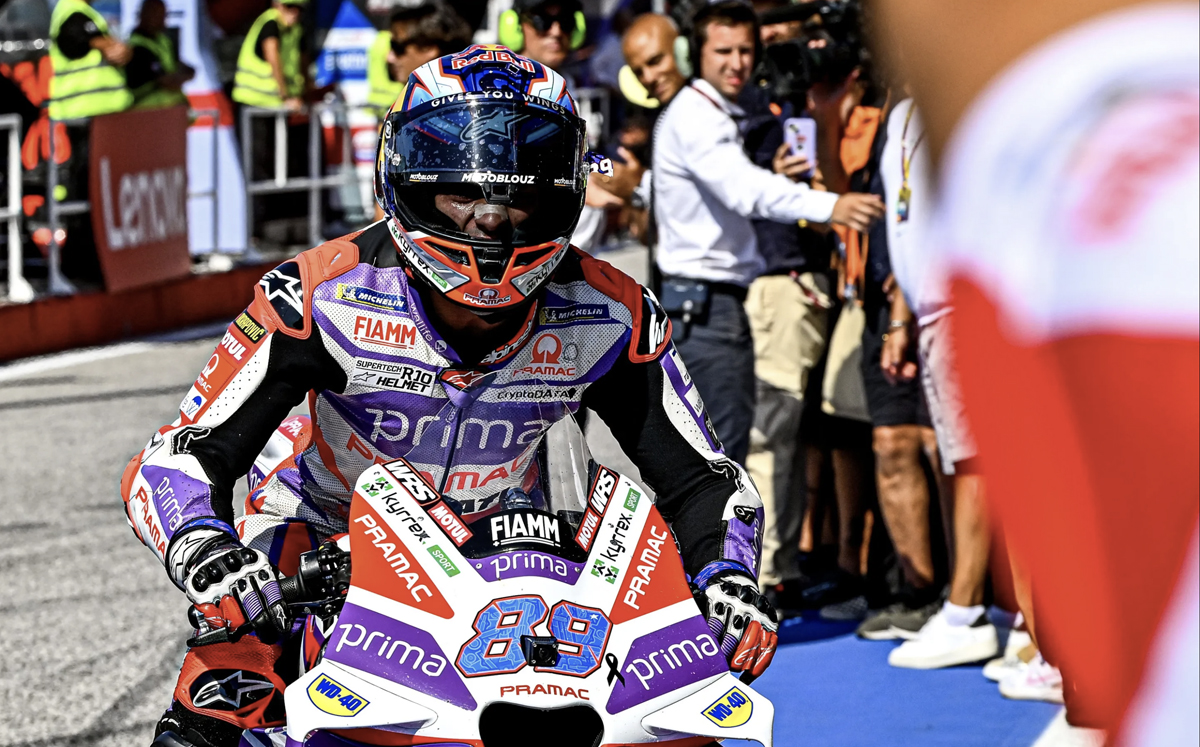 If Pedrosa did the business for KTM, for Binder and Miller it was mixed fortunes. Binder was able to fight for fourth in the Sprint race, finishing fifth, but fell off in the Main race and, although he re-mounted, could only salvage fourteenth place. But that was a hell of a lot better than Jack Miller who is having a really hard time of it at KTM, with only a single podium to show for his efforts this year. Fifteenth in the Sprint race and being taken out by Pirro in the Main race couldn't have helped his confidence which is a pity as having Miller fighting at the front is great for the sport.
Actually, let's finish this report by saying that having all teams able to fight at the front every race will be great for the sport. Honda and Yamaha: over to you.