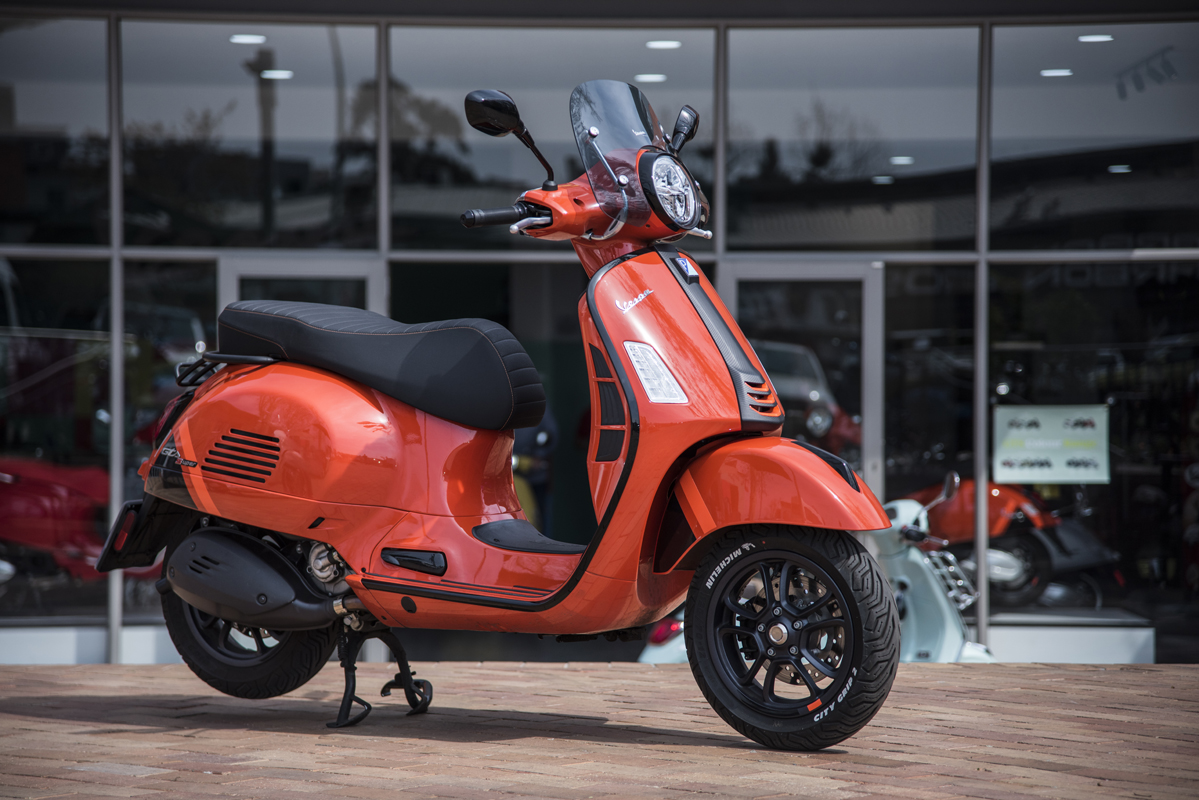 Sometimes you catch yourself being a proper doos in this job and need to have a word with yourself. There I was riding the Vespa GTS 300S away from Vespa South Africa, on the highway, and I was doing the usual thing, beginning to accumulate impressions so that I could write this. And one of the thoughts among the many was how rubbish it was on the highway. It was a windy day and, at 120-130km/h it just felt really unstable, with a tendency to weave and I started thinking all sorts of uncharitable thoughts and wondering just how far I could go with them in my review.
This was when the moment of clarity came and I had to have that word with myself. I thought about where the Vespa was designed and built and what was its main purpose and I realised that highway work was about as far from the brief for the Vespa as it is possible to get. Think of Italian towns and cities: not large and sprawling, but tightly packed, with narrow streets: precious little room to swing a cat, let alone ride fast. You need a bike that is light, narrow, nimble and manoeuvrable, nippy enough to be practical but not fast enough to be dangerous. In other words, the Vespa.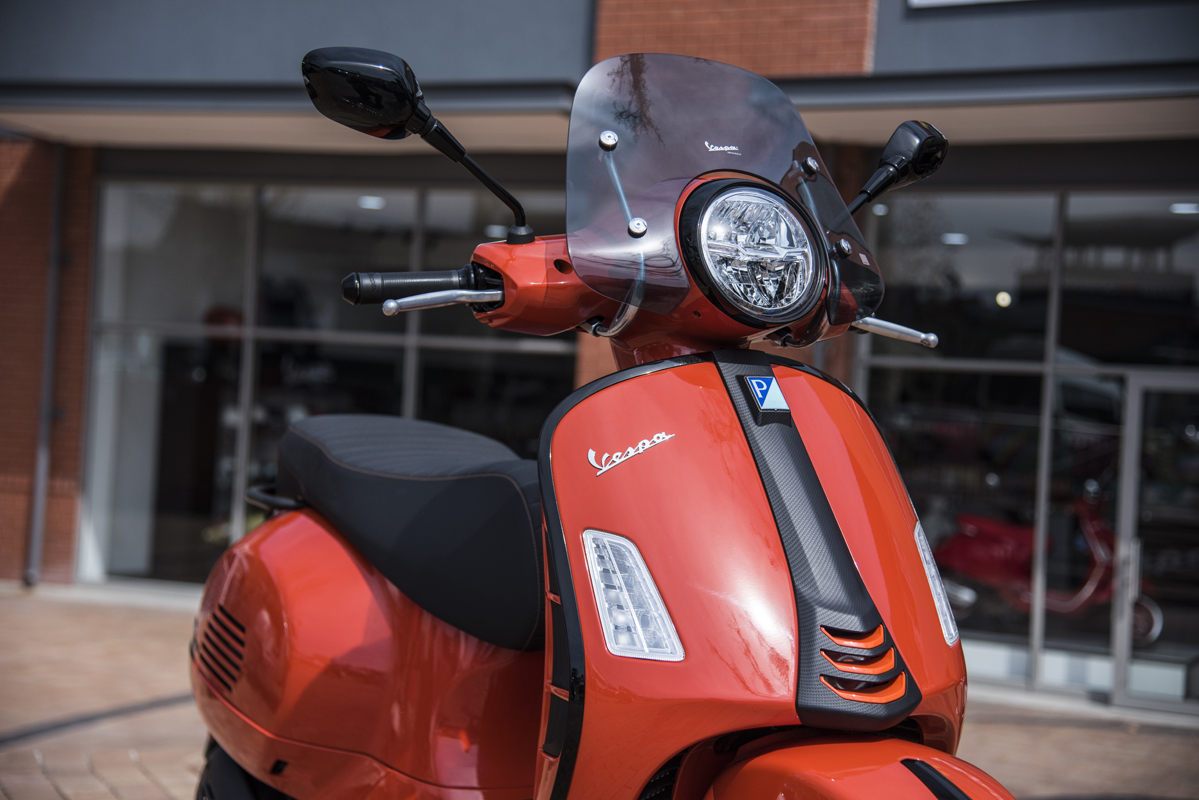 Having got that out of my system and desisted from travelling on the highways, all of a sudden the Vespa made perfect transport sense. Well, almost.
The GTS Super Sport HPE, to give the model on test its full name, sits near the top of the Vespa range, which starts with the VXL 150 and tops out with the 300 GTV. The whole range shares the modern interpretation of the classic Vespa styling which is familiar enough to feel like it has been around for a long time. The riding position is also instantly familiar: upright, with knees strangely close together and nothing to squeeze against and an easy reach to the narrow bars.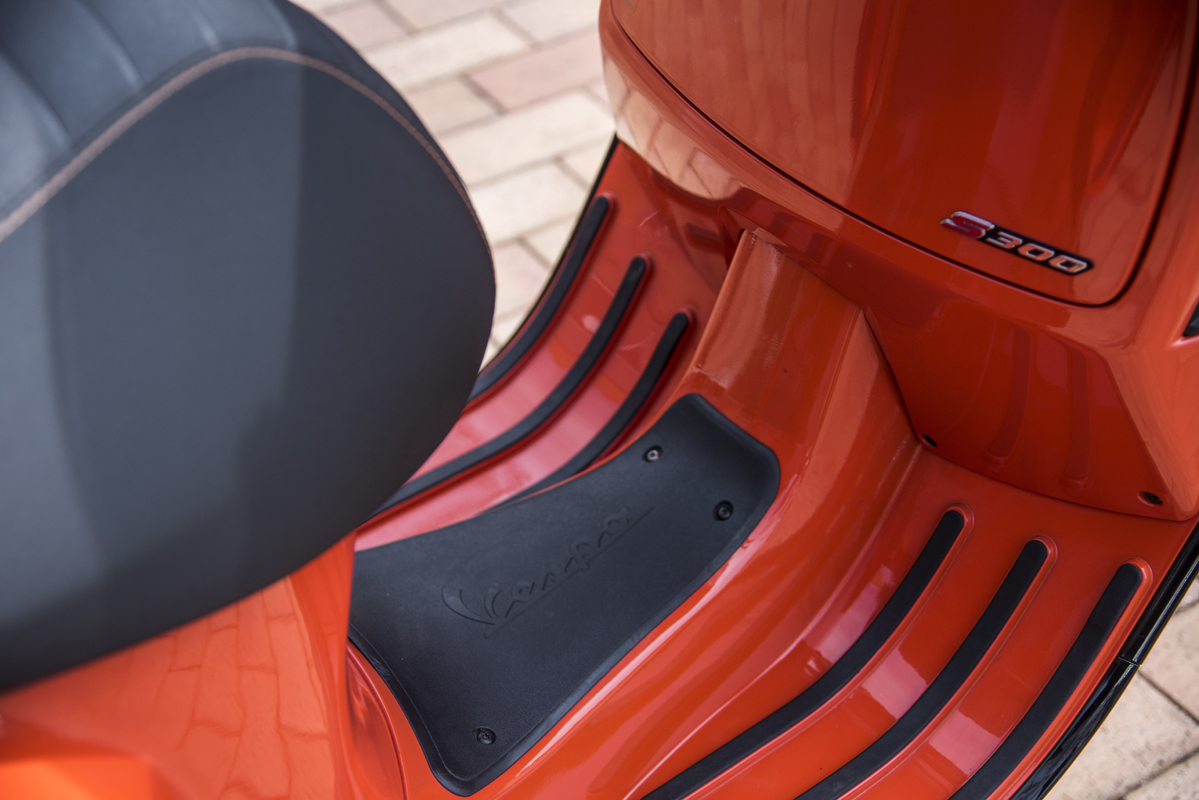 There's no clutch any more, so the left-hand lever operates the rear disc brake and the right side the front brake and together they are fairly powerful, if a bit wooden in feel. It takes a while to gain confidence that the small wheels aren't going to lock unnecessarily under heavy braking: braking which is all the more likely as this version of the Vespa is a nippy little thing: it picks up its skirts and accelerates sharply from a standstill and gathers speed at a surprising rate – surprising because it does it with so little fuss, engine noise or vibration: it really is uncannily smooth and silent. All of a sudden, you are leaving traffic far behind and bowling down the road at a merry rate.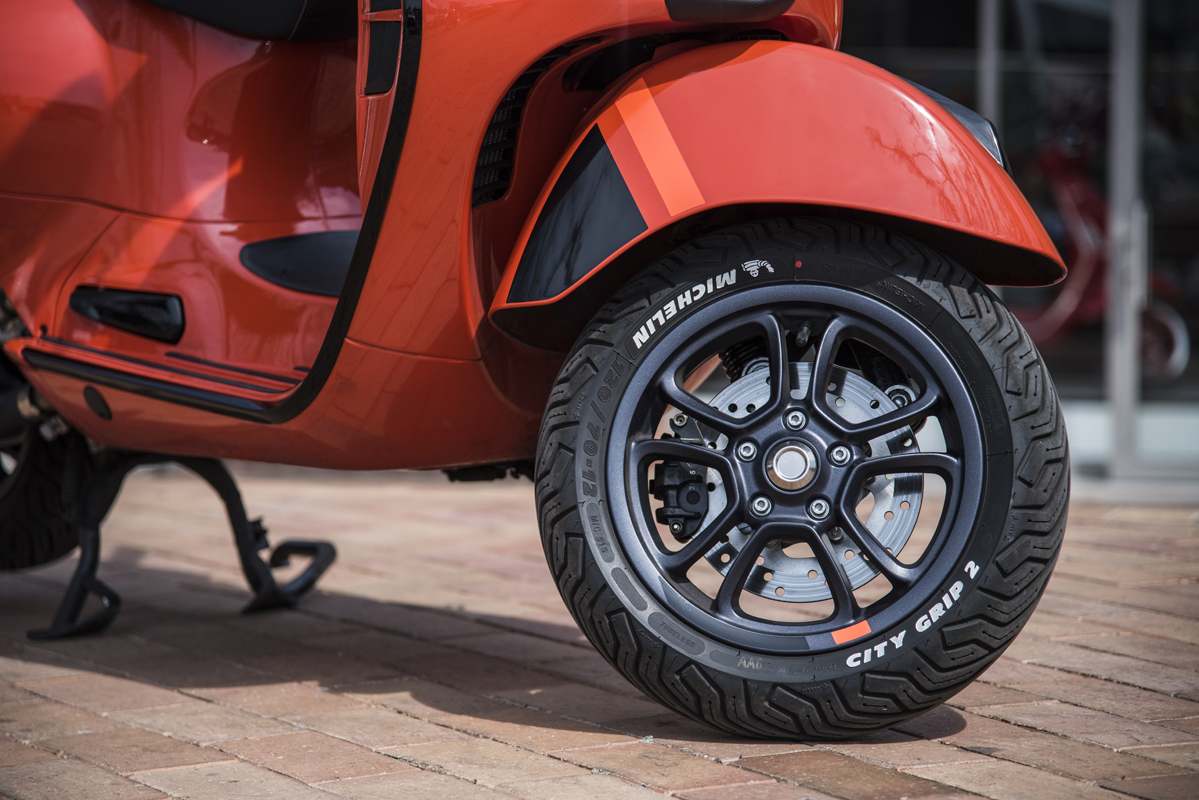 The build quality really, really impressed me. There's a lot of bodywork on a Vespa so you would think that there would be all sorts of squeaks and rattles on bad road surfaces. But it's the exact opposite. I don't think I've ever been on a more rattle-free motorbike: it was uncanny. You know the feeling when you get into a new and expensive car after something cheap, tinny and old and you feel so insulated from the road, with everything feeling all of a piece and only the thump of distant tyres reaching you in the cabin? Well, the Vespa felt a lot like that and it's very impressive.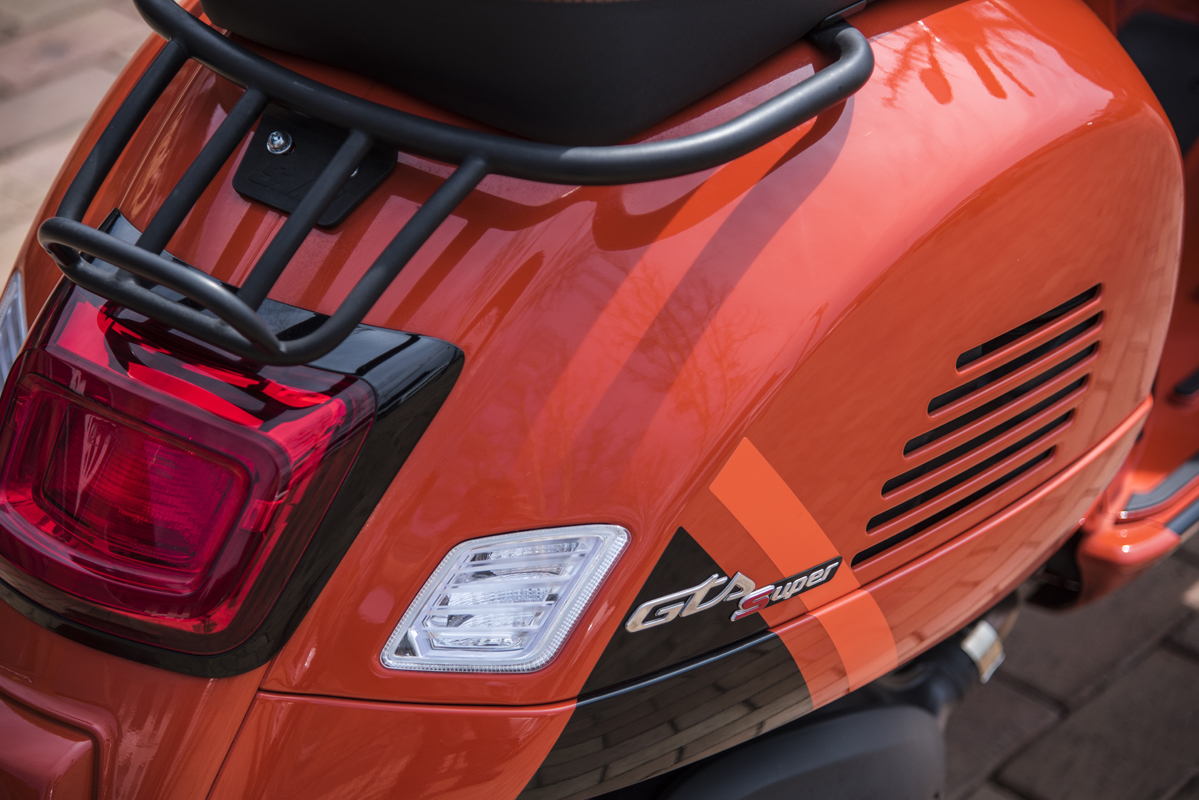 It just makes so much sense to have something like the Vespa in the garage: so simple to jump on and dash to wherever you are going, with the minimum of fuss and maximum convenience. The cubby hole in front of the rider has shrunk drastically thanks to the need for a cooling radiator, which has been cleverly integrated into the design so you actually don't realise it's there, but the under-seat storage is useful, even if it won't fit a full-face helmet.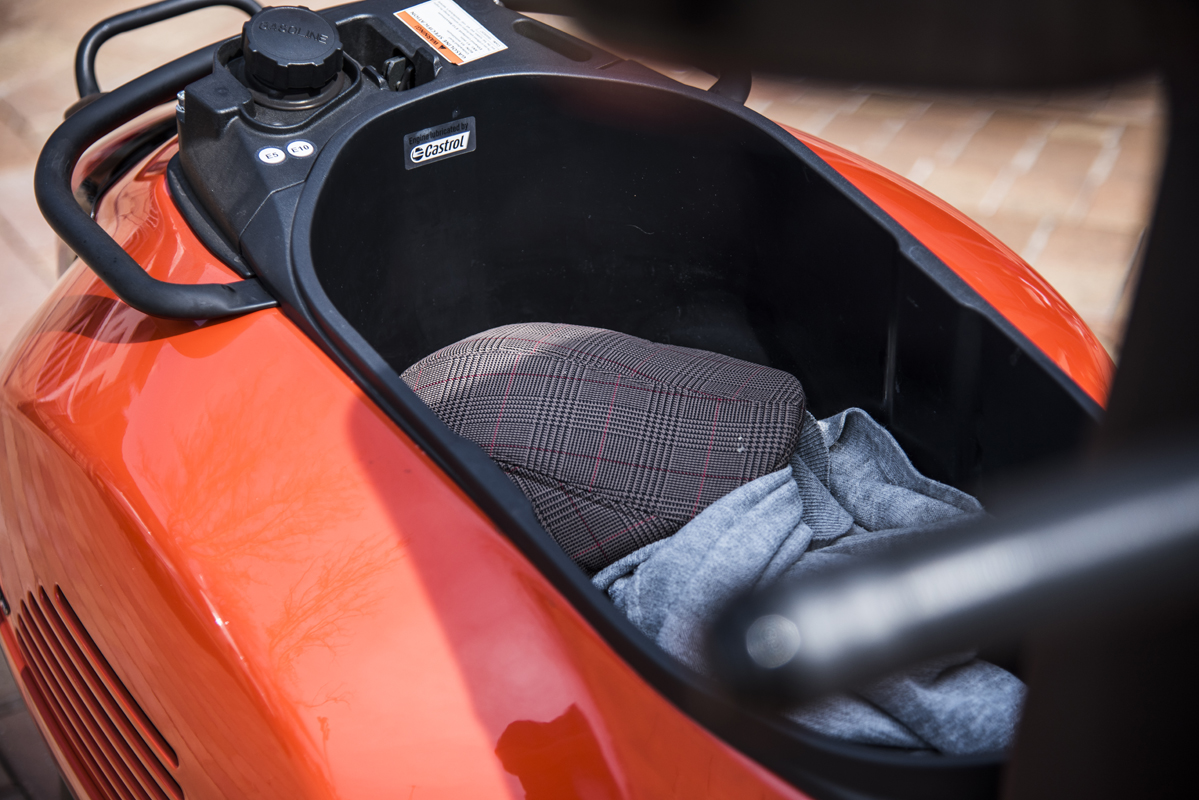 So, no complaints about anything so far, especially not the comfort or performance or equipment: Bluetooth connectivity, keyless ignition and locking, traction control and ABS. Hang on: traction control?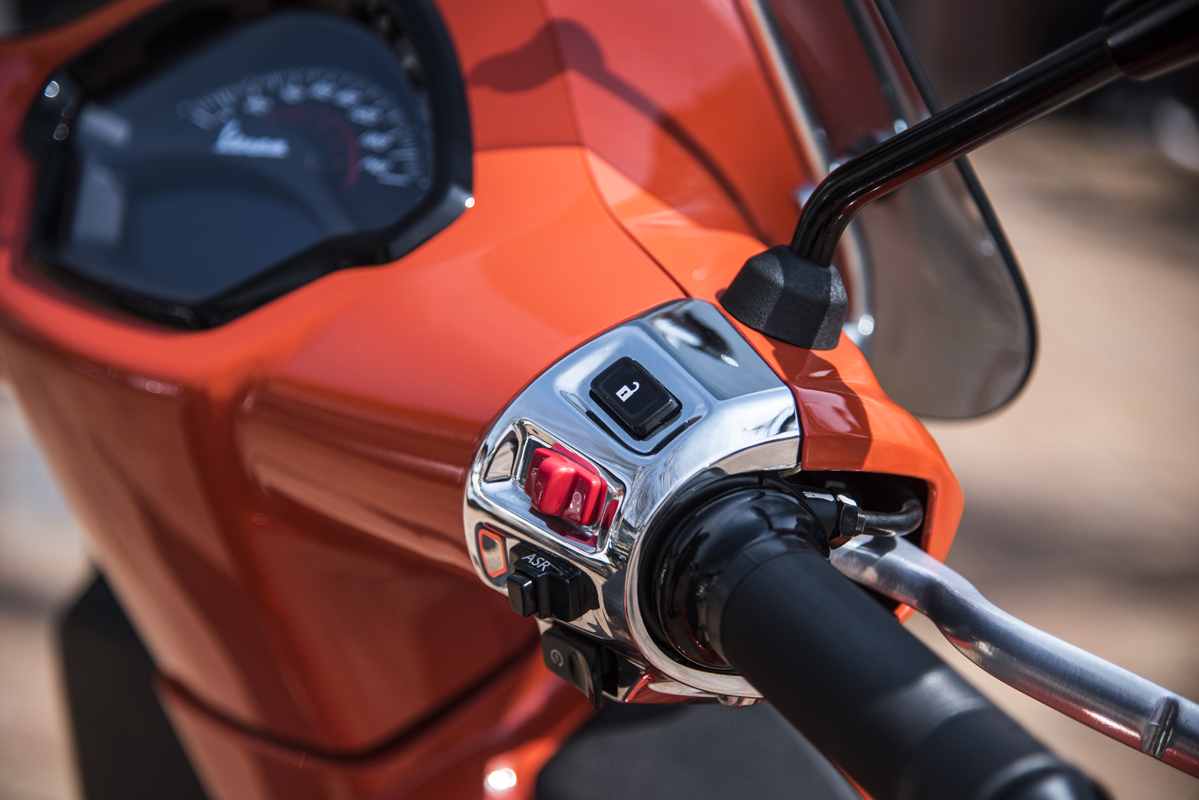 Initially, I scoffed at the idea of traction control on a scooter but, again, I thought of Italian towns and cities and all the cobbled and stone-paved streets and how slippery they get in the wet: the last thing you need is a load of torque being sent through the rear wheel on such a surface. So it makes sense. Unfortunately, it is rather sensitive traction control which means it chimes in when the rear wheel is being bounced around by our bad roads. It's a bit disconcerting at first but you soon get used to it and it can be turned off each time you turn on the ignition.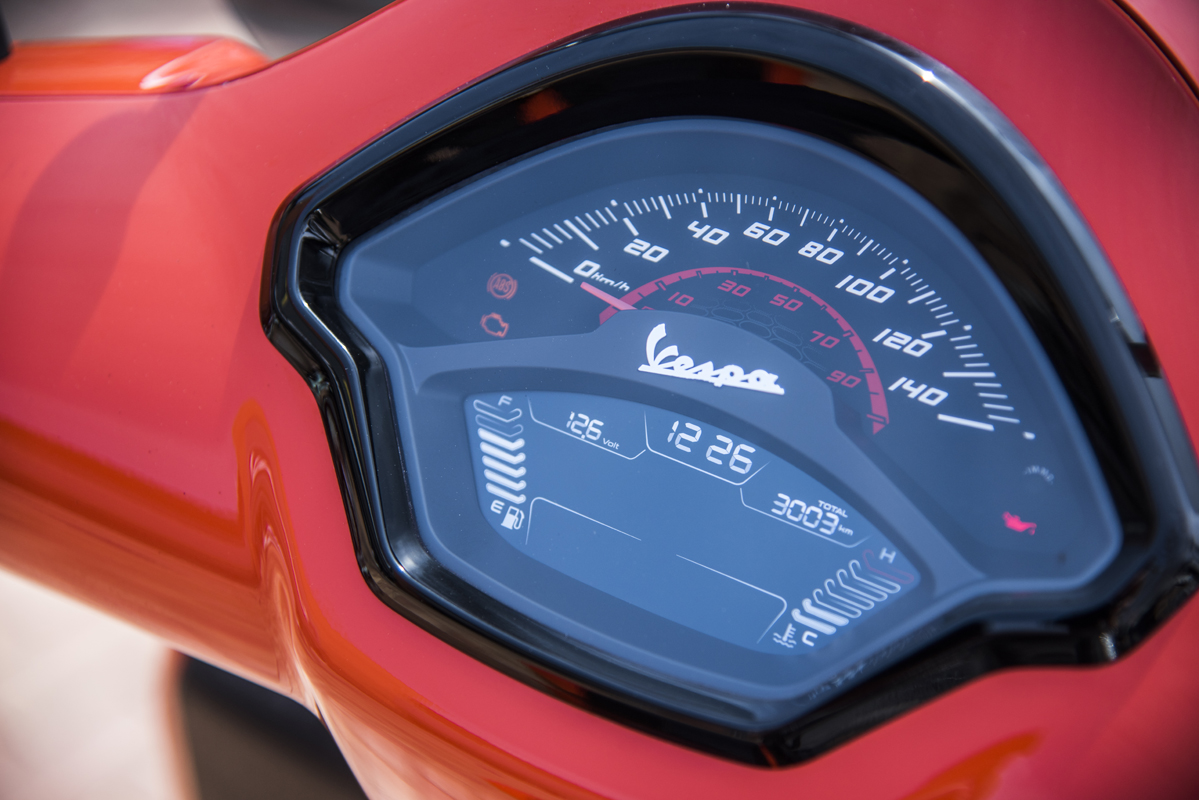 So, it rides well, is well-equipped, beautifully put together, practical, fun and looks great, especially in the orange of the test bike. Too good to be true? No, it's all those things. What it also is, is expensive and I can't in all conscience not tell you and leave you to find out for yourself so as not to put a dampener on a positive review.
The GTS Super Sport HPE will set you back R199,000, which is partly justifiable thanks to the quality, performance and likely longevity, but is still a lot of money. When the bottom of the range VXL 150 is R59,000, I'm not sure if the GTS 300 is almost four times better. However, I think that many of the bikes on the market at the moment are too expensive and yet they sell and the Vespa is no different: there will be those who will pay for the pleasure of owning one and they are not only buying a piece of Italian cultural history and a design icon but one of the best scooters on the planet. It's really as simple as that.
For more information visit: www.vespa.co.za