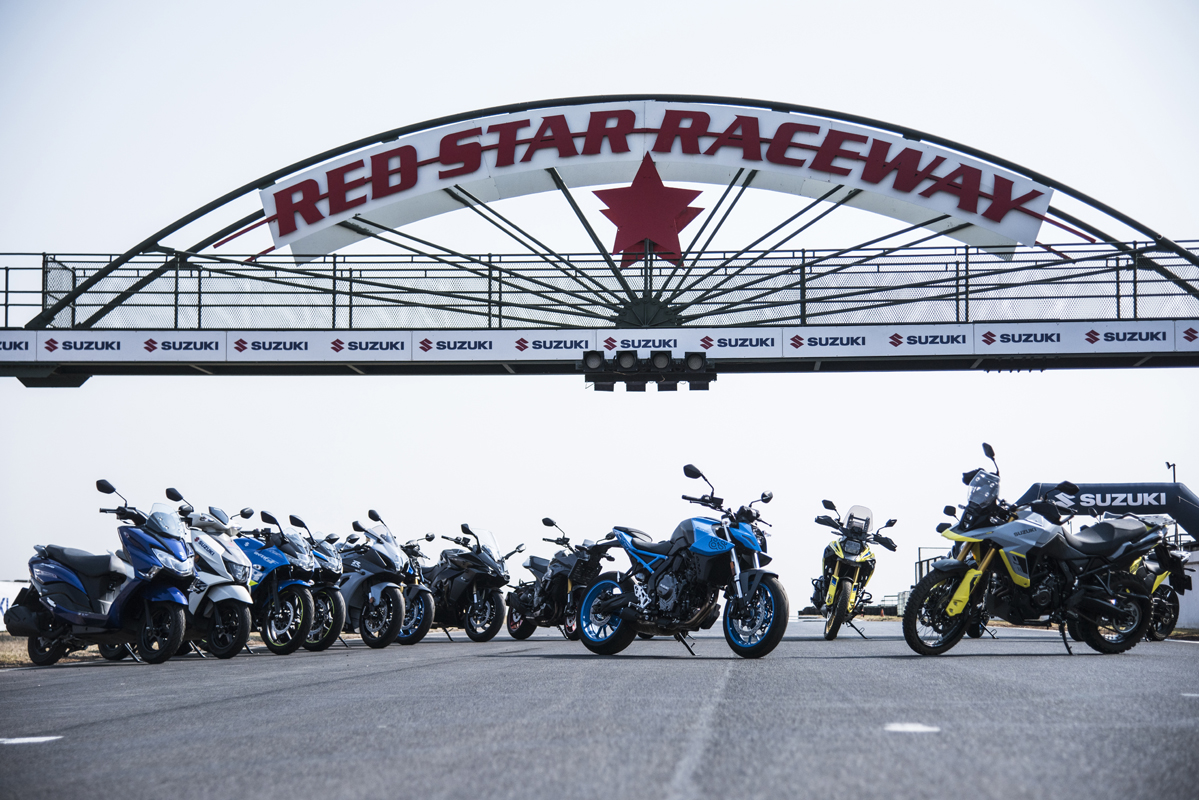 It's one thing when you head to Red Star Raceway to ride a new bike – in this case, the new Suzuki GSX-8S – but quite another to keep one's eye on the ball when the complete range of Suzuki motorcycles is sitting there in the pits, waiting to be ridden, from the mighty Hayabusa to the smallest scooter and everything in between. I mean, how are we supposed to keep our minds on the job at hand?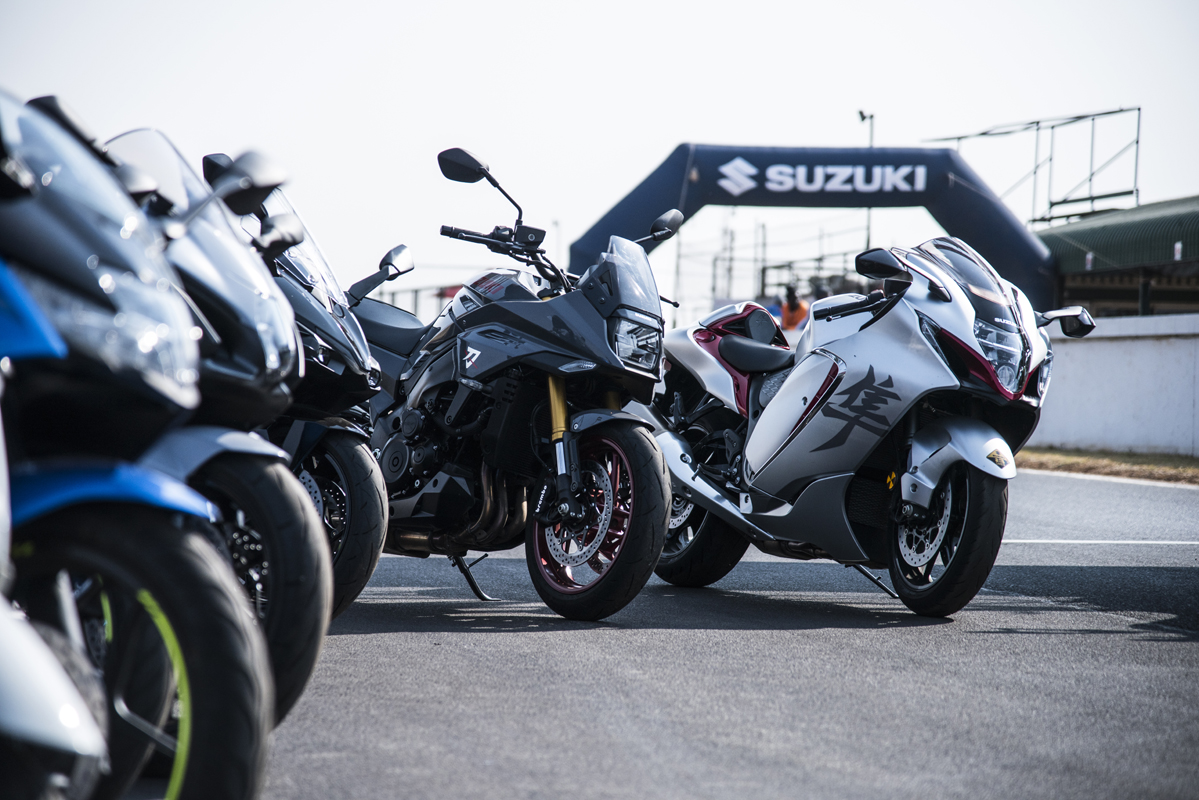 Anticipating the wave of non-sympathy from our readers, I'll desist from complaining too loudly and get on with the job at hand. For now, this is simply a launch report of the new GSX-8S: We'll give you a more in-depth review when the bike comes to us for an extended test in a month or so.
The new GSX-8S is Suzuki's first all-new platform since the SV650 in 1999 and, in a sense, the SV650 is the bike the GSX-8S is replacing. The segment into which the GSX-8S is entering is chock-full of very good rivals, from the Honda CB750 Hornet, KTM 790 Duke, Yamaha MT-07, Triumph Trident 660, BMW F750 R and Aprilia Tuono 660 and I'm sure I've forgotten a few.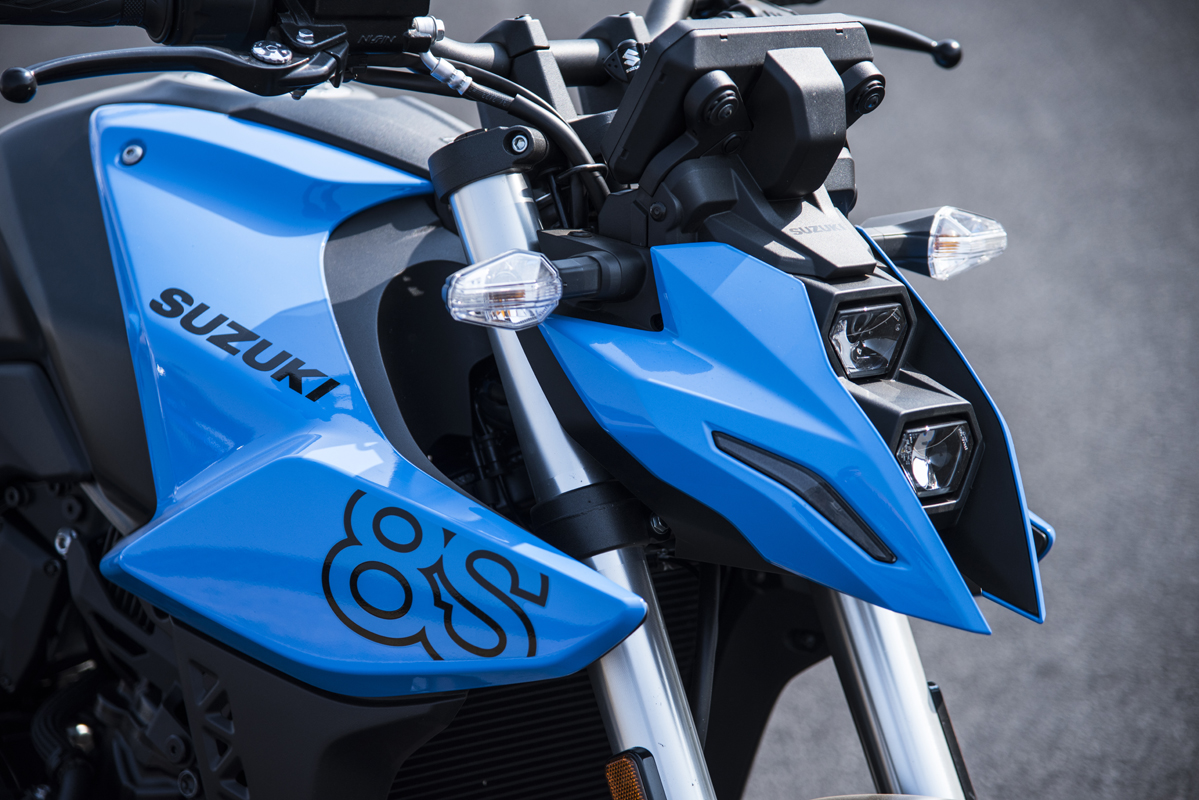 The good news is that the Suzuki can hold its head up high in that exalted company. It might be configured to be smooth and super easy to ride in day-to-day conditions but it has a bit of a dual personality: when you want to turn up the wick, such as we did at Red Star, it proves itself to be a fantastically entertaining sports bike, with plenty of mid-range torque and a chassis that makes the most of the light weight and agility. You don't have to stir the quick-shifter-equipped gearbox excessively to have plenty of fun, while still feeling in control and you can fling it around with abandon.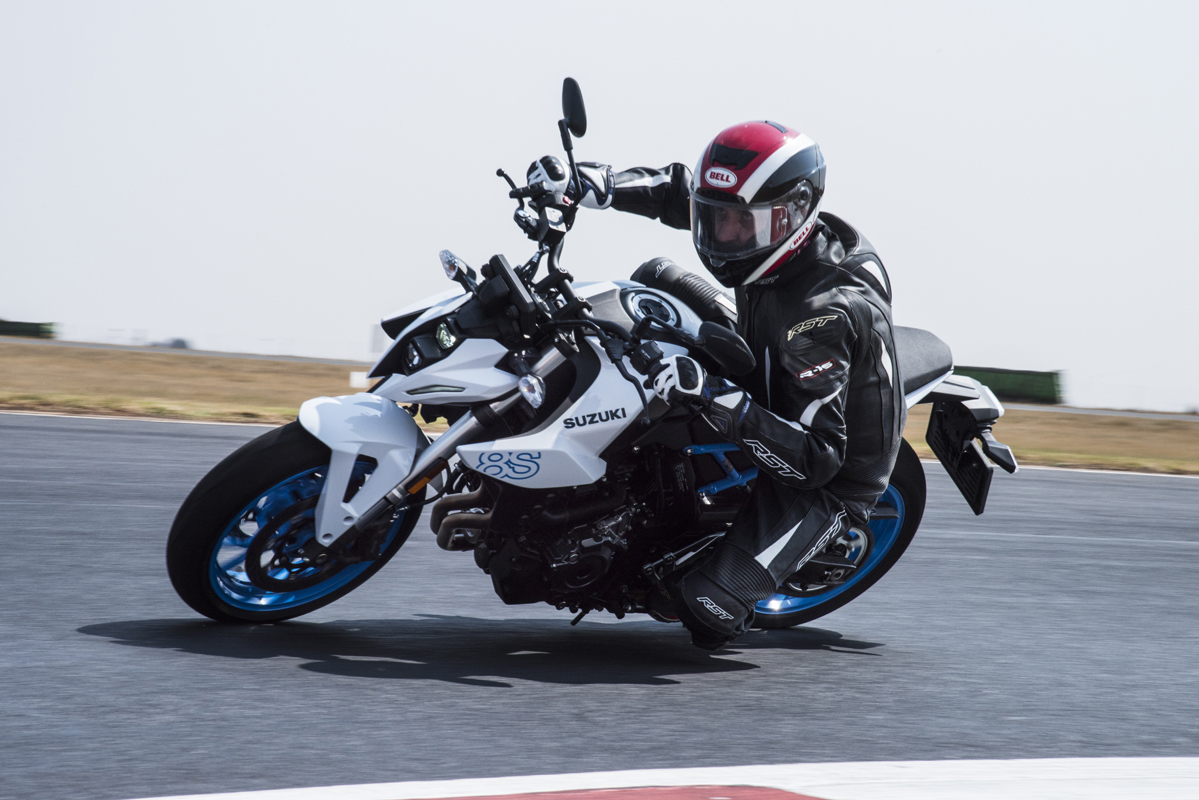 The all-new steel-tube chassis gives all the confidence you will ever need and the non-adjustable suspension is more than good enough for the available performance. The suspension is firm but not jarringly so, although we'll only be able to comment on that once we've lived with it for a while on what passes for roads in Johannesburg: on the super smooth Red Star surface, the suspension never felt out of its depth or gave cause to wish for anything more.
Overall balance feels just right, the riding position is comfortable and roomy enough for tall riders but compact enough (and the seat low enough) for shorter riders. 202kg is on the money for the class and 82 horsepower matches the weight perfectly. The Suzuki shares the same Nissin brakes with the Honda Hornet and you'll have nothing to complain about them, either: smooth initial bite – essential for wet and slippery surfaces – but increasing controlled power the more you pull the lever.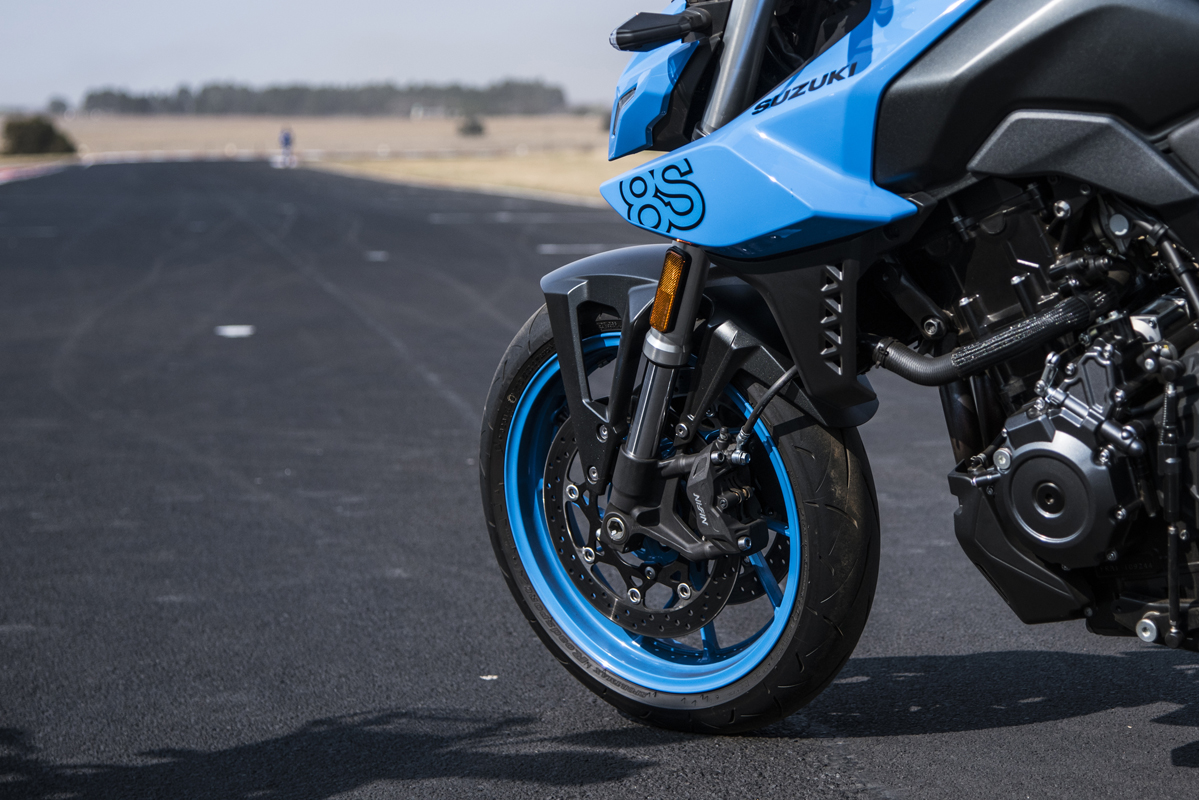 The engine is a brand new parallel twin, which you'll also find in the new DL800 V-Strom adventure bike and features the now-normal 270° firing interval that makes it feel and sound more like a V-Twin, while the torque curve starts at a lowly 2,000rpm and gives great urge from about 3,500rpm up to around 7,000rpm. This engine isn't all about top-end power but that lovely, creamy surge of torque. It revs so freely that I often found myself running into the rev limiter when accelerating onto Red Star's long main straight but that's something you'll get used to and avoid with more familiarity. Twin counter-rotating balancer shafts keep things remarkably smooth.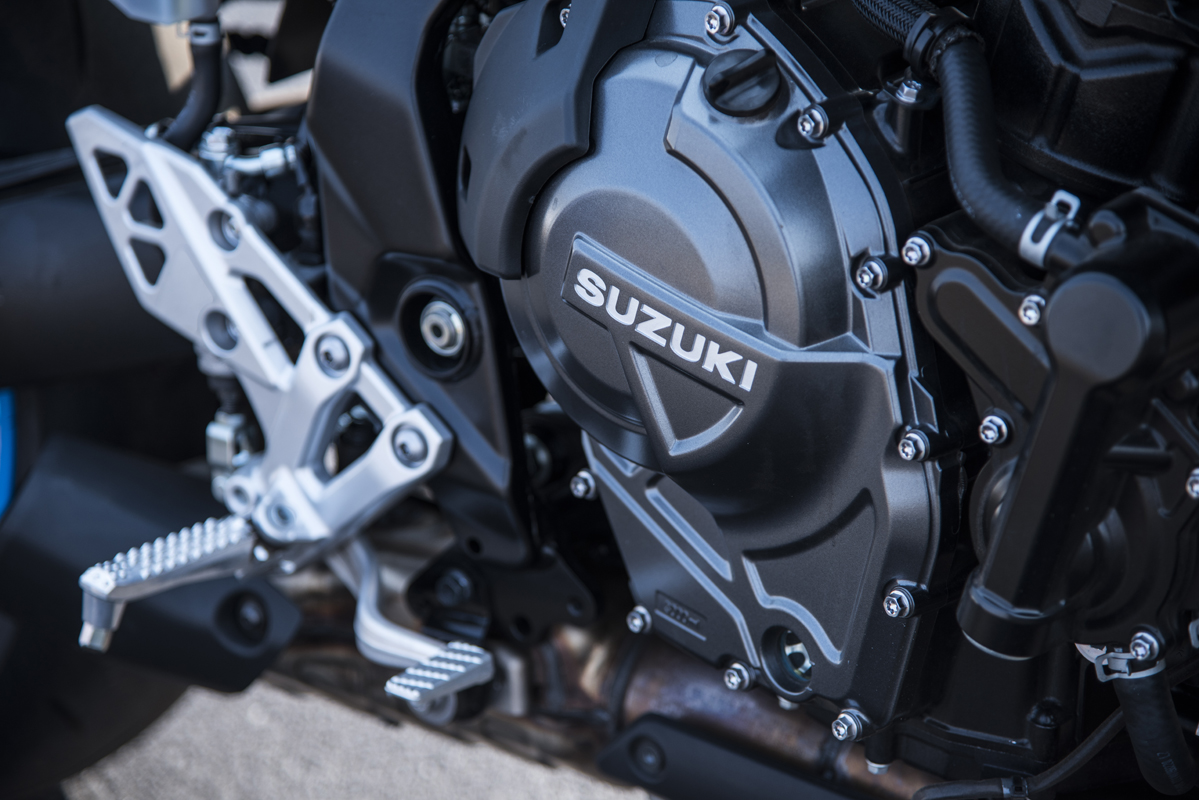 The GSX-8S has a mixed character: it can be mild-mannered and benign and therefore perfect for inexperienced riders but has fire in its belly for when you want to turn up the wick. I suspect that a well-ridden GSX-8S would be hard to beat on a point-to-point ride.
We also had the opportunity to ride the new and similarly-engined, and chassi'd DL800 V-Strom, another important model for Suzuki given the increasing popularity of the middleweight adventure segment. For myself, I found it difficult to turn off track mode and engage dirt mode in my own head and didn't ride it long enough to form any sort of impression.
However, it's a Suzuki and that pretty much guarantees that it's going to be more than a match for anything else in the same class. Again, we'll be able to bring you a more in-depth review in the weeks to come.
Both new models look great, are well-equipped, and comfortable, have a great chassis and good suspension, excellent performance and well-rounded characters. There's no reason to expect anything other than the now-traditional Suzuki engineering and build quality and they are both very competitively priced: the GSX-8S comes in at R165,950 and the DL800 at R195,000 which is right on the money for their respective classes.
Suzuki GSX-8S & DL800 V-Strom
For more information on the bike featured in this article, click on the link below…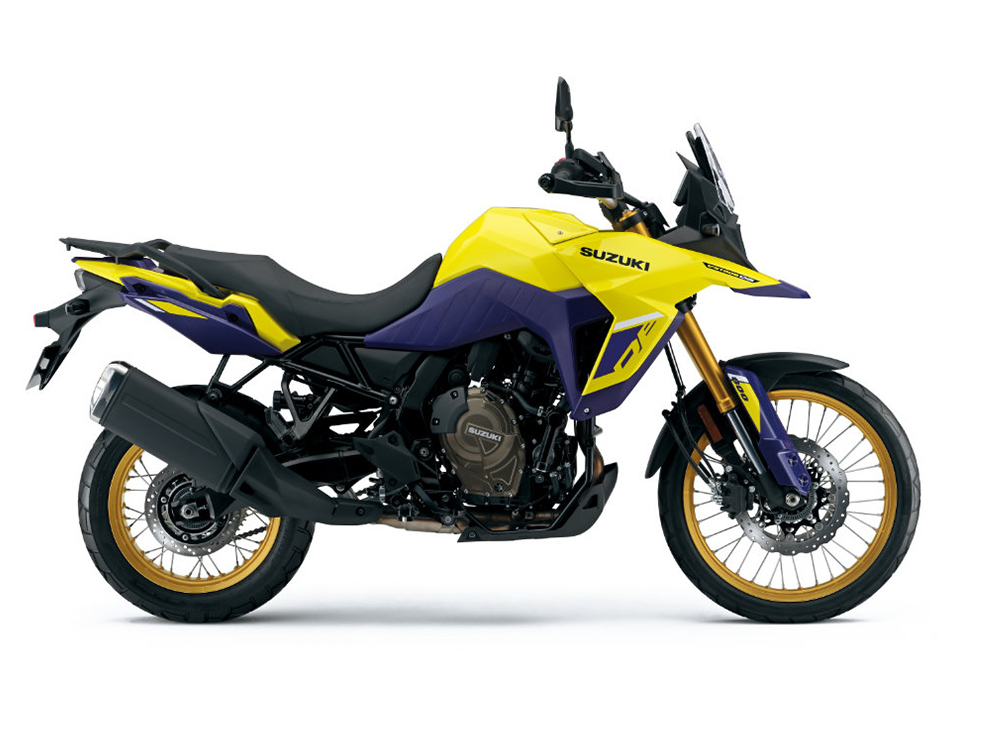 2023
Suzuki V-Strom 800 DE
Pricing From R195,000 (RRP)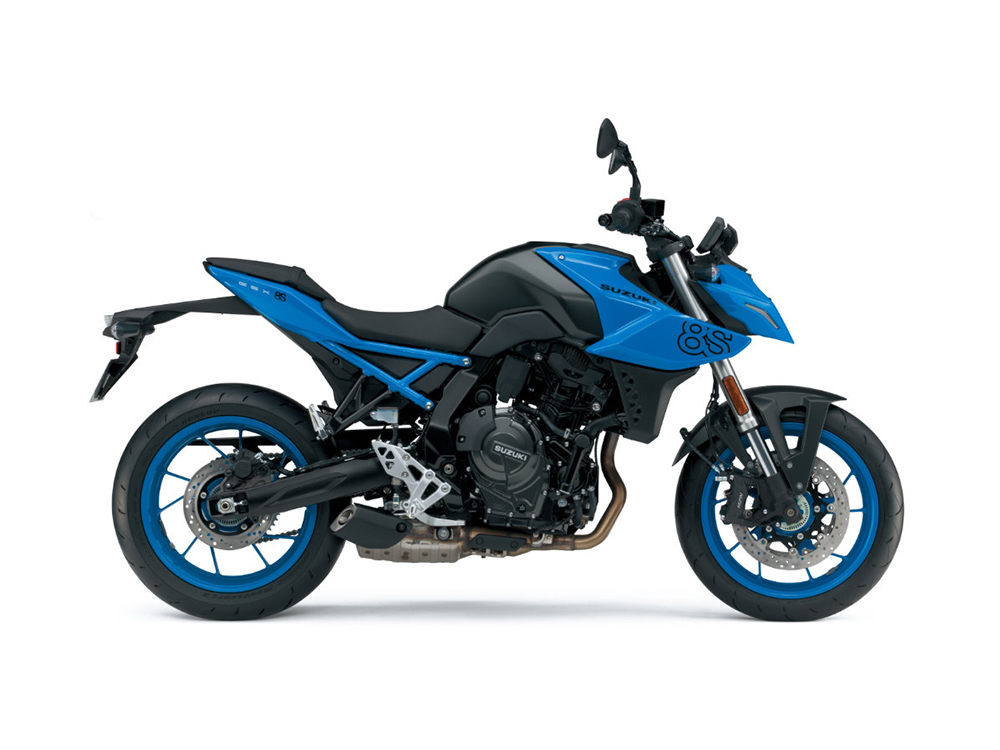 2023
Suzuki GSX-8S
Pricing From R165,950 (RRP)