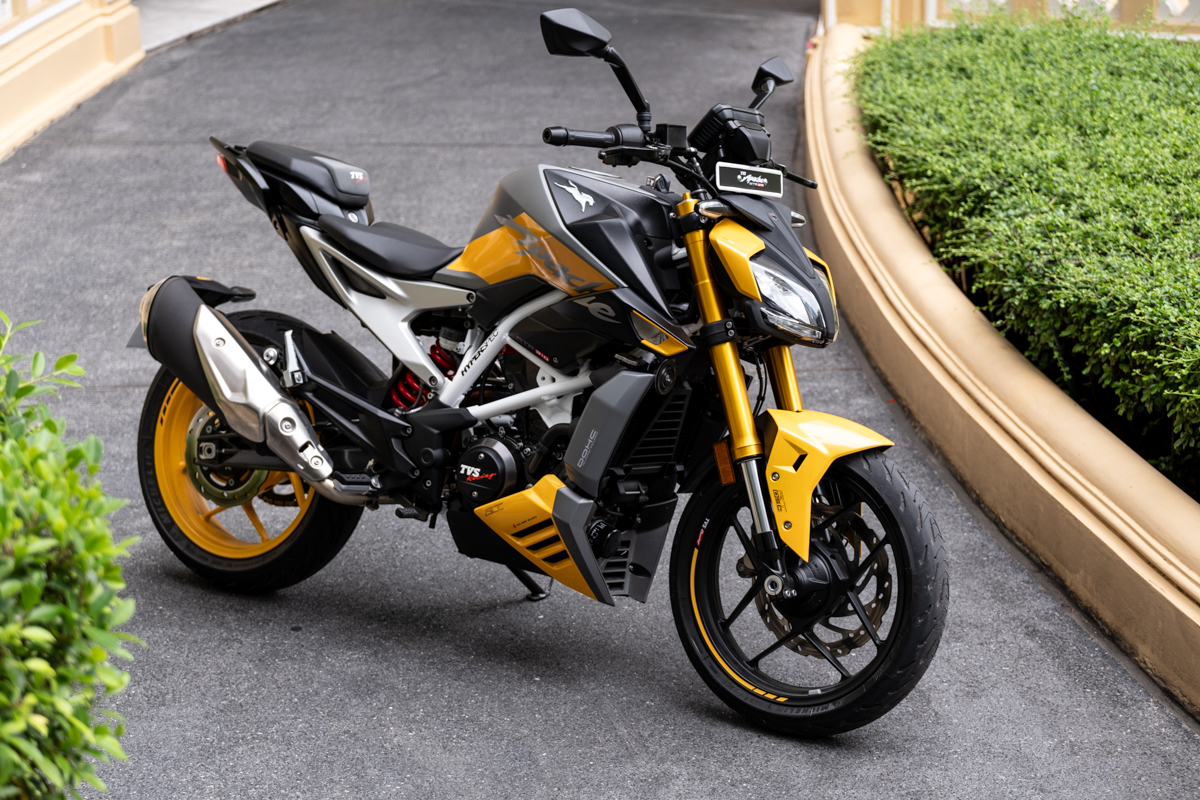 Last week, TVS held the world reveal of the new Apache RTR 310 motorcycle in Bangkok, Thailand. The event was streamed all over the world, but we got to experience it first-hand. I flew into Bangkok and was whisked to my hotel in the heart of the bustling city. A lot of scooters were weaving their way through the crazy city traffic and once you witness this, you will understand why small-capacity bikes are so popular in these markets. This is also why the TVS RTR 310 is such an important model for the company. Here, motorcycles are not just a leisure item, but sometimes people's only mode of transport.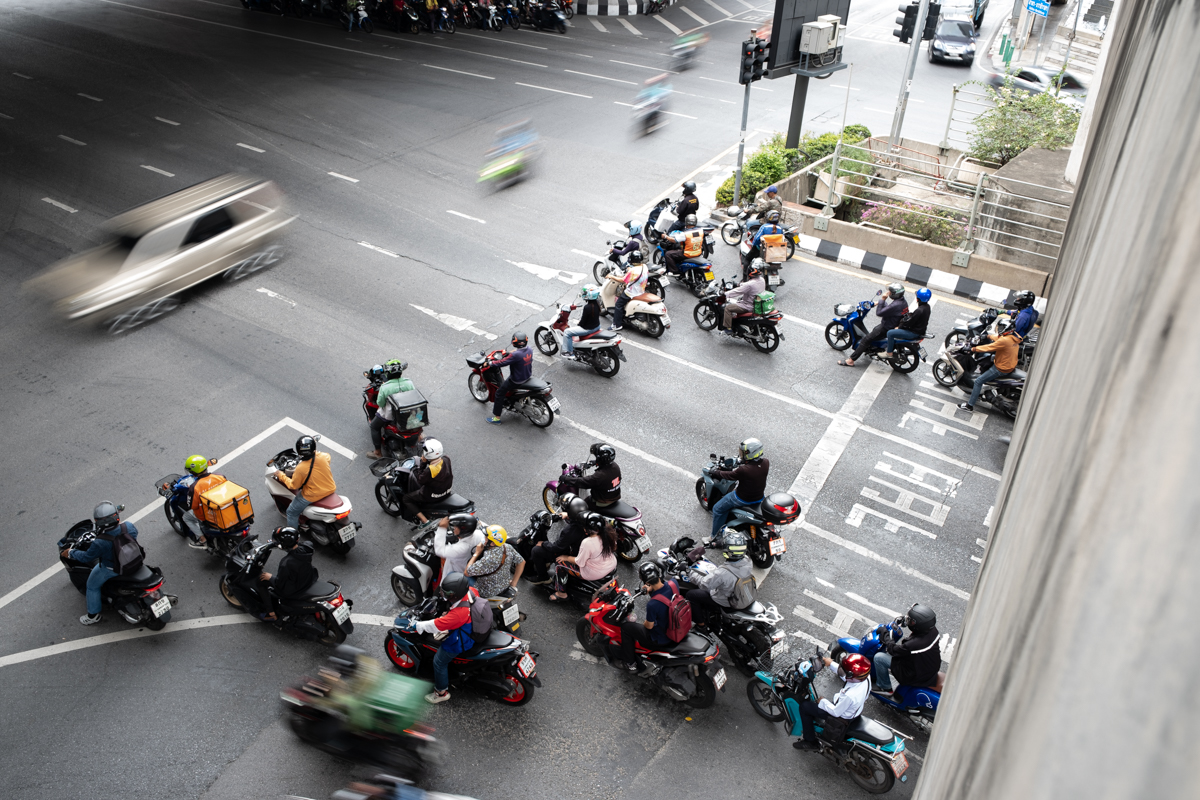 This was the first time that TVS did a launch event outside of India, and it was quite a spectacular affair. The launch venue was converted into something resembling a skate park. There were skateboarders and BMX riders showing off their skills, and it was starting to become clear that the new RTR was aimed squarely at the younger market.
In a presentation done by Vimal Sumbly, Head Business – Premium, he stressed that TVS Motorcycles did not waste any time in establishing the TVS racing division. The company was formed in 1978 and it produced its first 50cc moped in 1980. Two years later the TVS racing division was formed. By 2015, TVS was the first Indian manufacturer to enter the Dakar and the next year, they established the first all-woman racing championship in India. All this meant that TVS's focus was 'performance first'.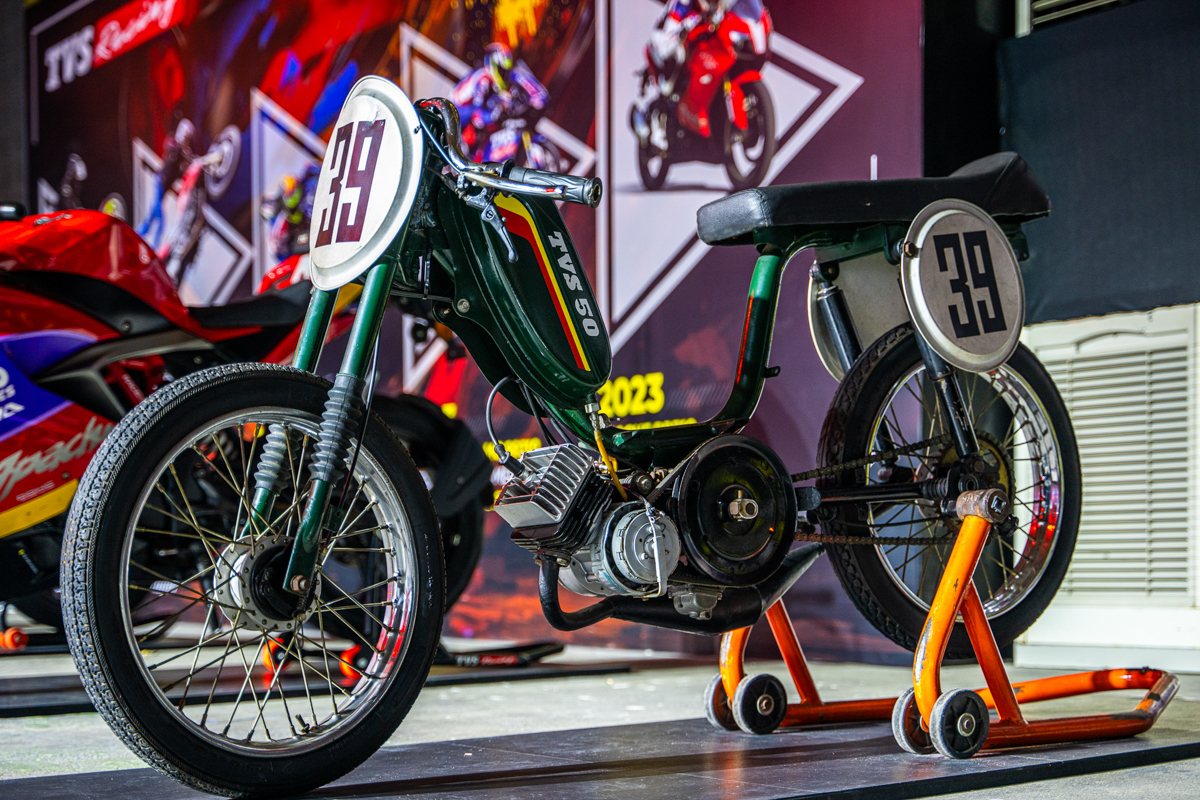 The Apache name has been around since 2005, and by 2017 TVS launched the Apache 310 RR which was based on the same technology as the BMW G 310 range. This year, TVS sold their 5 millionth Apache motorcycle, so the Apache name has become a formidable brand name in India. The 310 RR has since become the market leader in the 241-450cc supersport segment. Globally, 47% of all motorcycles in this segment are sold in India, so it is no surprise that TVS is pouring a lot of effort into this segment and is eager to expand it further with the RTR 310.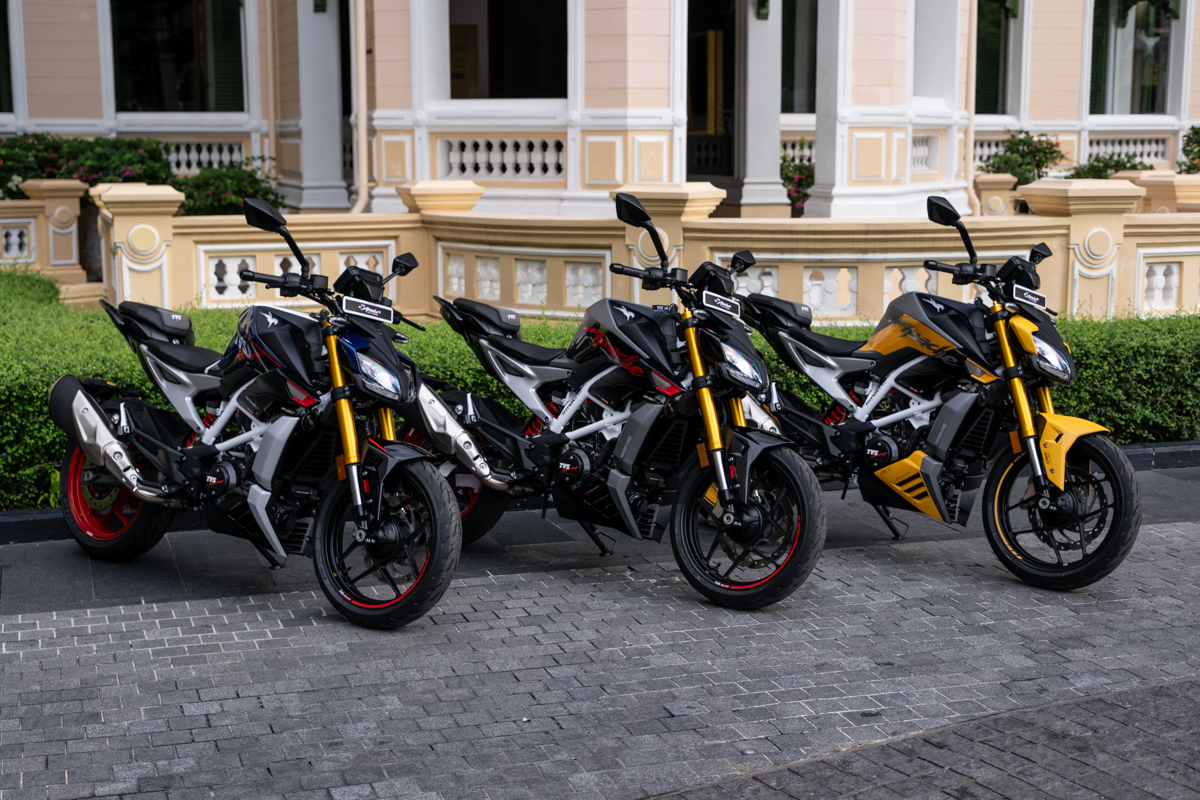 Before we got to see the bike, we got a quick glimpse into the segment-firsts that the 310 RTR will bring. These include things like five rider modes, cruise control and a climatic control seat. Not only will you have a heated seat, but also one that cools! The RTR is equipped with a dynamic headlamp that increases in intensity as the bike's speed increases. The dynamic lighting also extends to the tail lamp that will flash under hard braking.
The 5" TFT has multiway connectivity and can even connect to a GoPro. On top of all that, TVS already has a full catalogue of accessories and merchandise available for the new bike.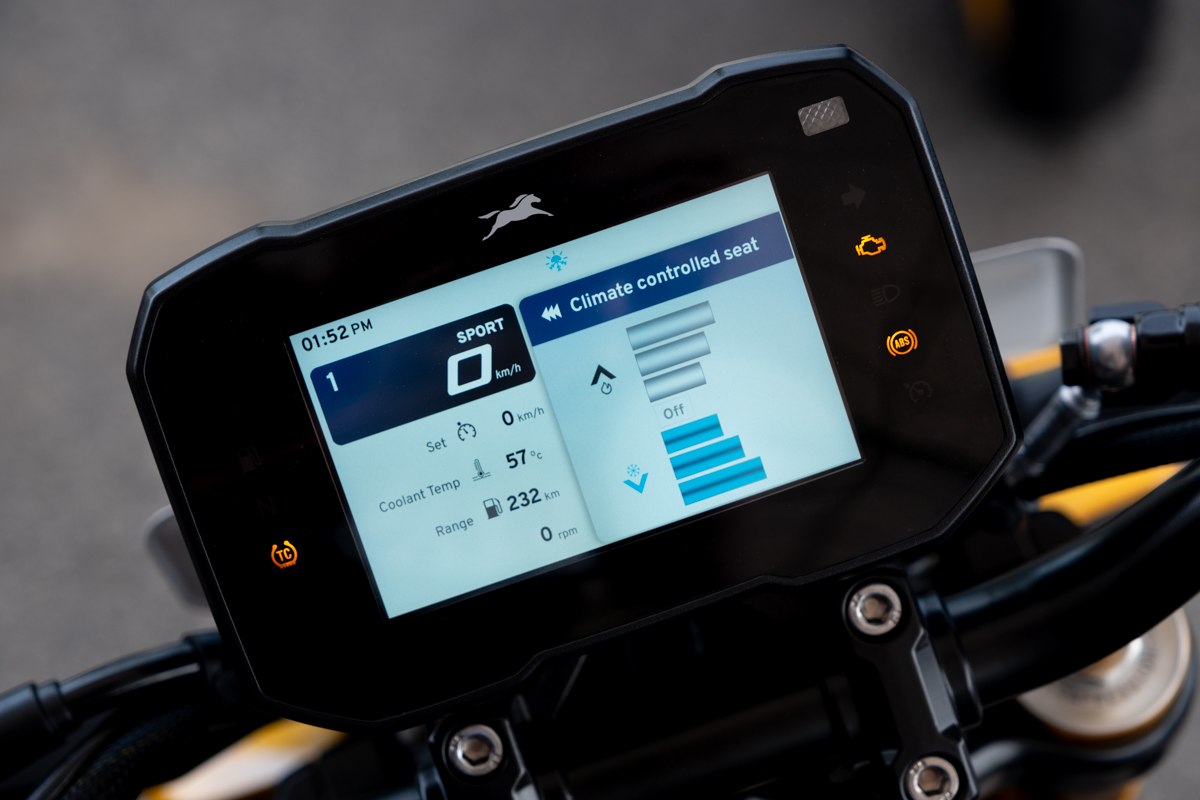 I personally think that TVS did a fantastic job of bringing a complete lifestyle package to market right from the start. I was very excited to see that they already have a touring kit available. This includes a fly screen, handguards and a complete luggage solution that consists of a GIVI top box, and TVS-branded soft side cases.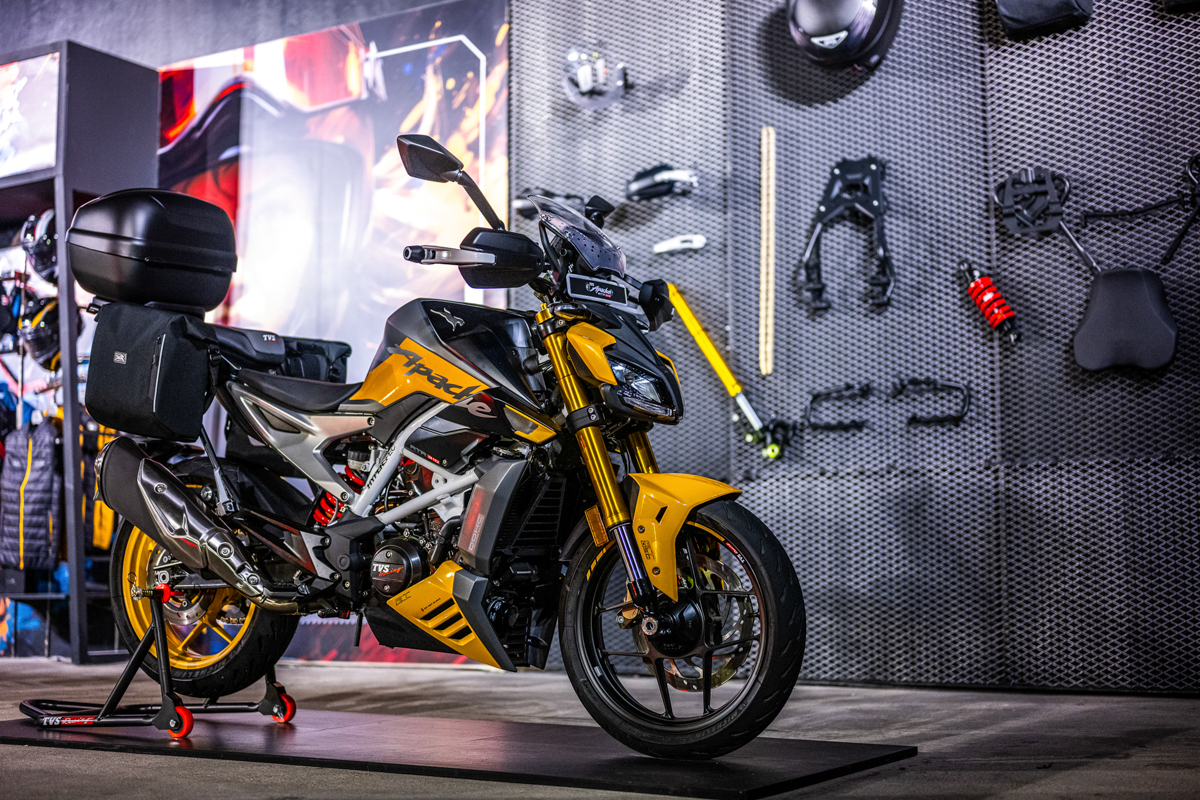 However, it is the electronics that set the bar in this segment. TVS installed a six-axis IMU in the RTR, and added numerous features to get the maximum benefit from the unit. TVS added things like cornering ABS, cornering traction control and even cornering cruise control. Once cruise control is engaged and the bike senses that you are leaning into a corner, it reduces throttle input to give you a more stable ride through the corner. Once you start to pick the bike up again, it brings you back to the set speed. The RTR is also equipped with tyre pressure sensors, and you can add the optional quick-shifter too. TVS also added Glide Through Technology, which basically means an anti-stall mechanism for riding slower speeds. You can even pull away from a stop without touching the accelerator.
All sounds good on paper, but what is it like to ride? For that, we were taken to the Thailand Circuit Motorsport complex outside of Bangkok. Surprisingly, the circuit rules were very strict. You had to wear leathers, a back protector and chest protectors, yet you can arrive at the circuit on a motorcycle wearing shorts and flip-flops and no helmet!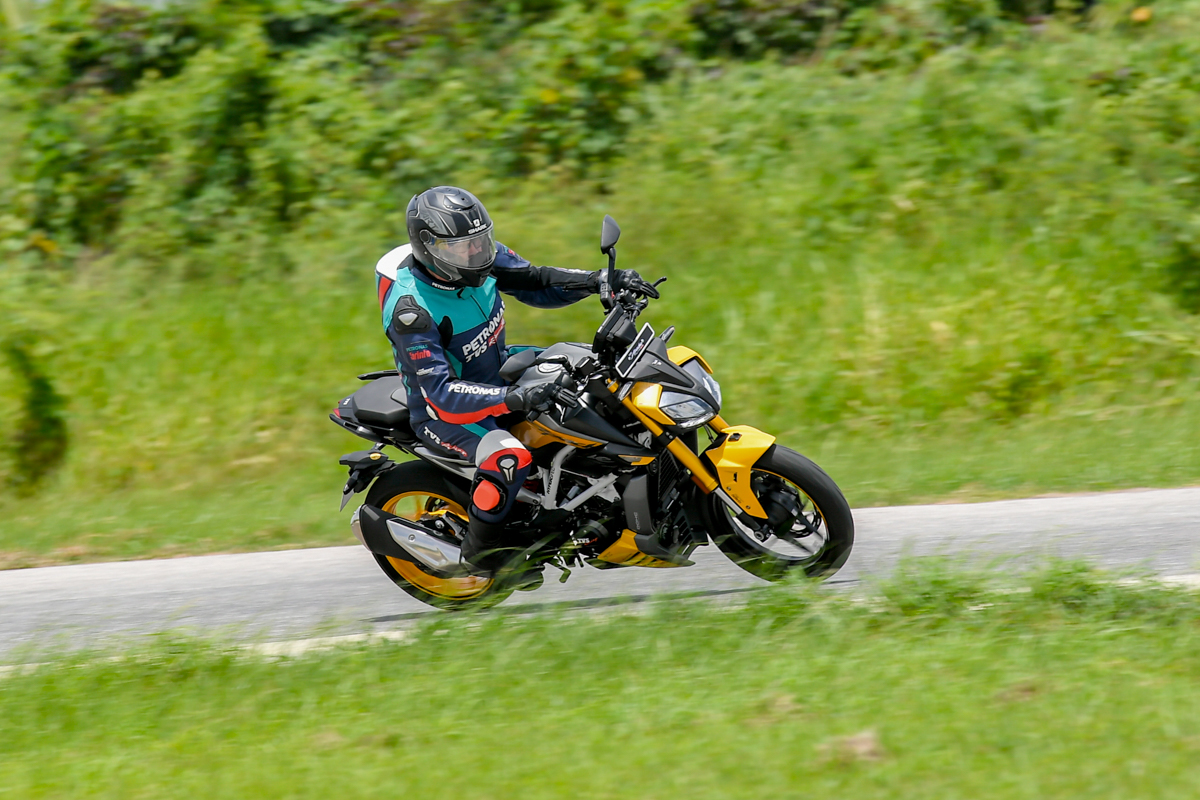 The RTR 310 is a looker! It has very aggressive lines to give it a street-fighter look. Although it has compact dimensions, the seating position is comfortable, even for someone as tall as I am. We were divided into two groups and each group got two sighting laps behind a TVS rider, just to point out where the track was a bit bumpy, after that we were let loose on the tack.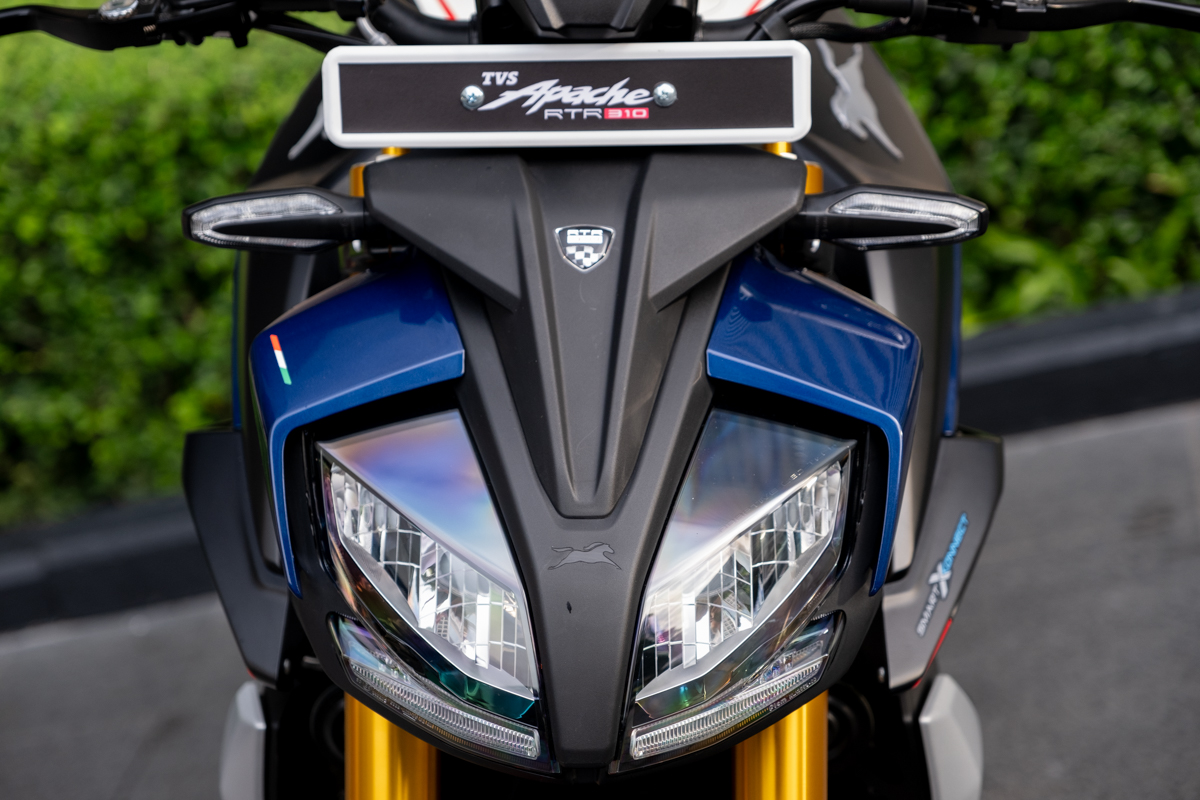 The RTR is equipped with fully adjustable KYB front forks, but sadly no one had time to fiddle with these. The RTR was delightfully nimble on this small track, and the quick-shifter selected each gear with precision. Not once did I get a false neutral. TVS has made slight enhancements to the engine with a small bump in horsepower over the RR and the engine is very responsive. This is further aided by a larger rear sprocket which makes the RTR nippier than the RR. TVS also reworked the exhaust to give it more of a growl, rather than the tinny sound found on similar-capacity bikes.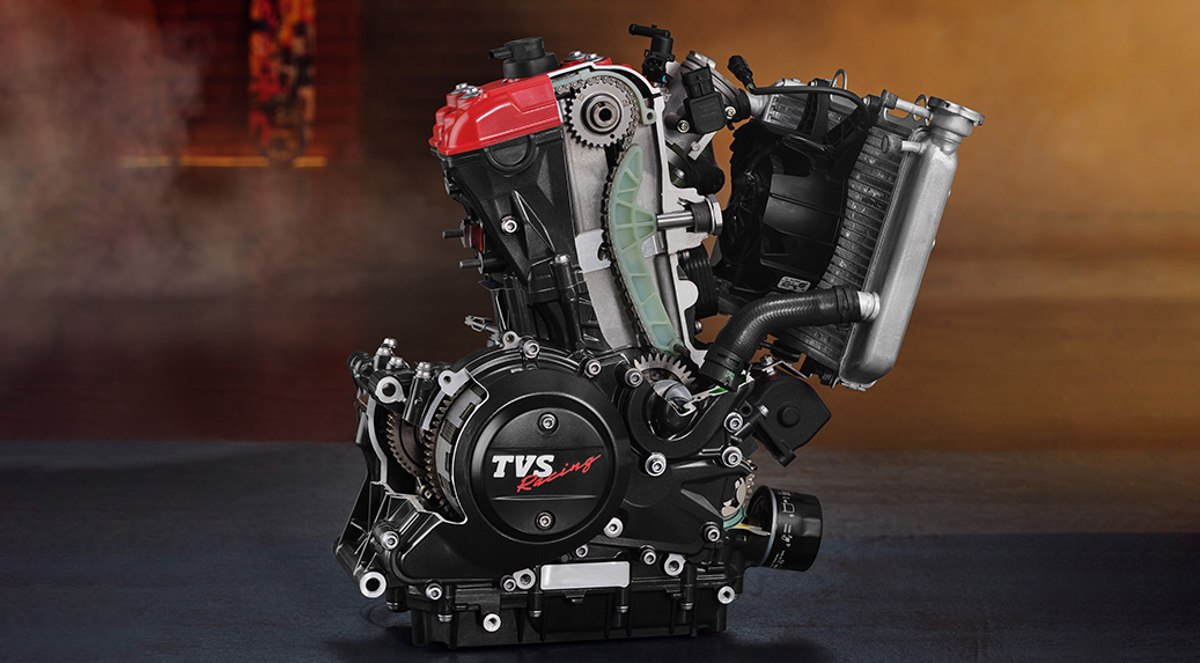 The bike is equipped with Michelin Road 5 tyres, and they are a perfect match for the little 310. The last corner that leads onto the main straight is a tricky little corner, and if the RTR was on lesser rubber, I am sure my day would have ended prematurely. Fortunately, the electronics acted as it was supposed to and saved me some embarrassment. Having said that, the traction control did intervene on some of the tighter corners, but that can all be turned off if you so desire.
Being a single cylinder, it does get a bit buzzy at around 6000 rpm, but that is to be expected. By the third lap, I was really starting to enjoy the RTR and the chequered flag was waved way too soon.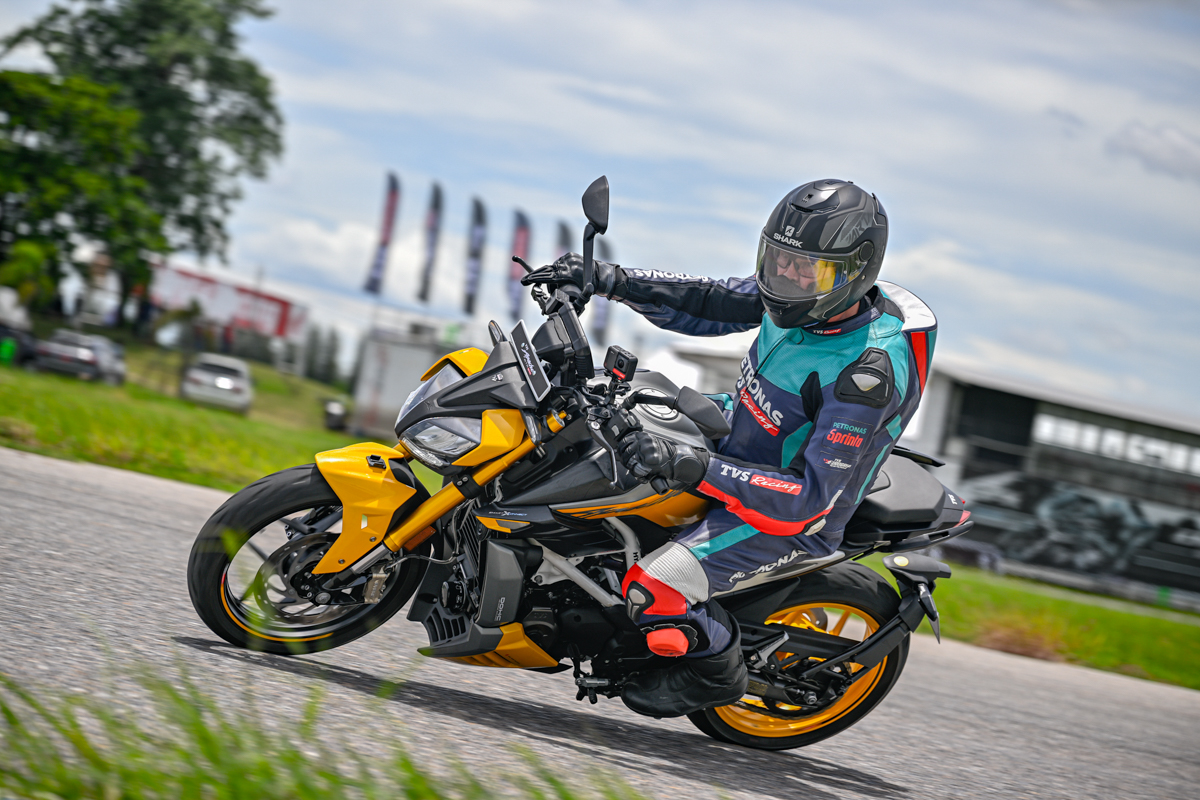 After our track experience, we got to ride back to the hotel with a combination of highway, rural and city roads. Here, the RTR really came into its own. This is where it was designed to be. We snaked through the traffic with hundreds of other motorcycles, and the ease with which you could ride this bike made for a pleasant ride. All in all, this is a spectacular-looking bike with lots of electronic aids to make it beginner-friendly, yet perfectly usable by an experienced rider.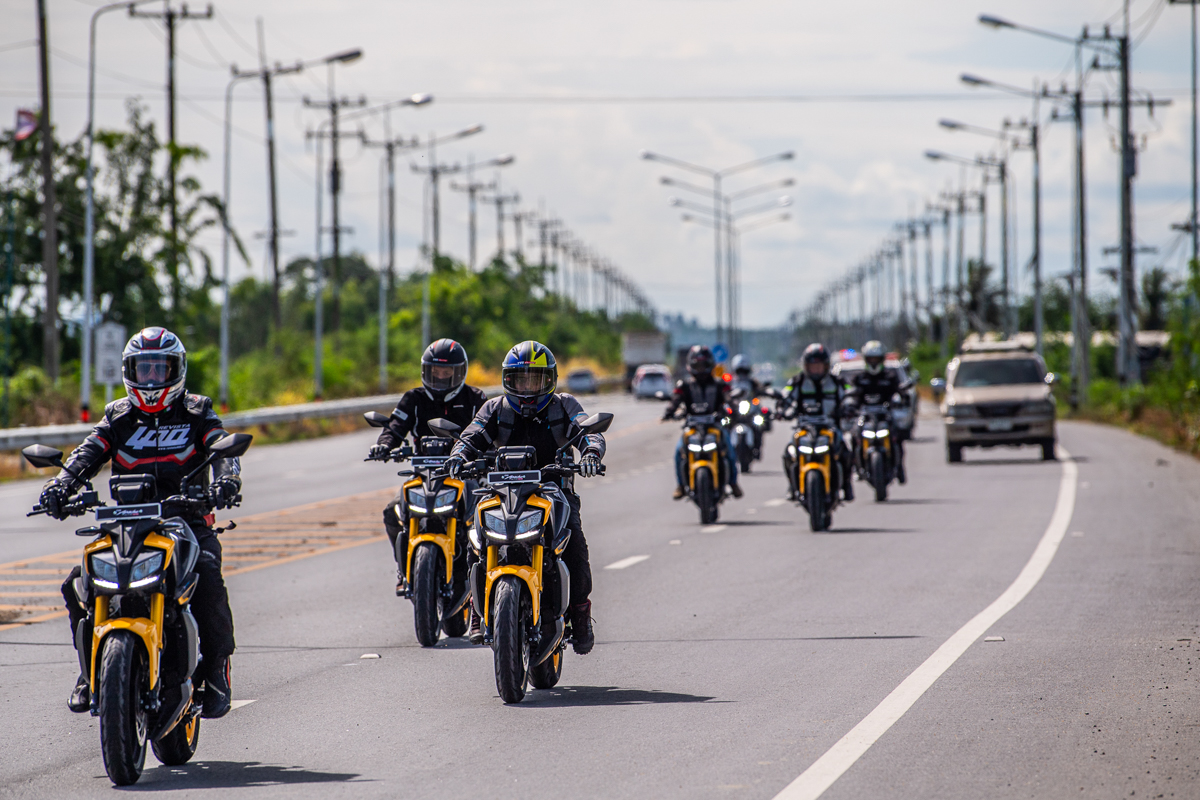 As I said, this is a huge model for TVS, but there is still more to come. When I asked about an adventure model, I got a corporate, non-committal answer, but I could see that they were not going to stop with the RTR. This segment is just too big to ignore. The TVS RTR 310 will be a welcome alternative to bikes like the G 310 R, KTM 390 Duke and the upcoming Triumph 400. Pricing should be very competitive if the 310 RR is anything to go by.
The TVS Apache RTR 310 should be available locally by the end of the year.
For more information visit: www.tvsmotor.com