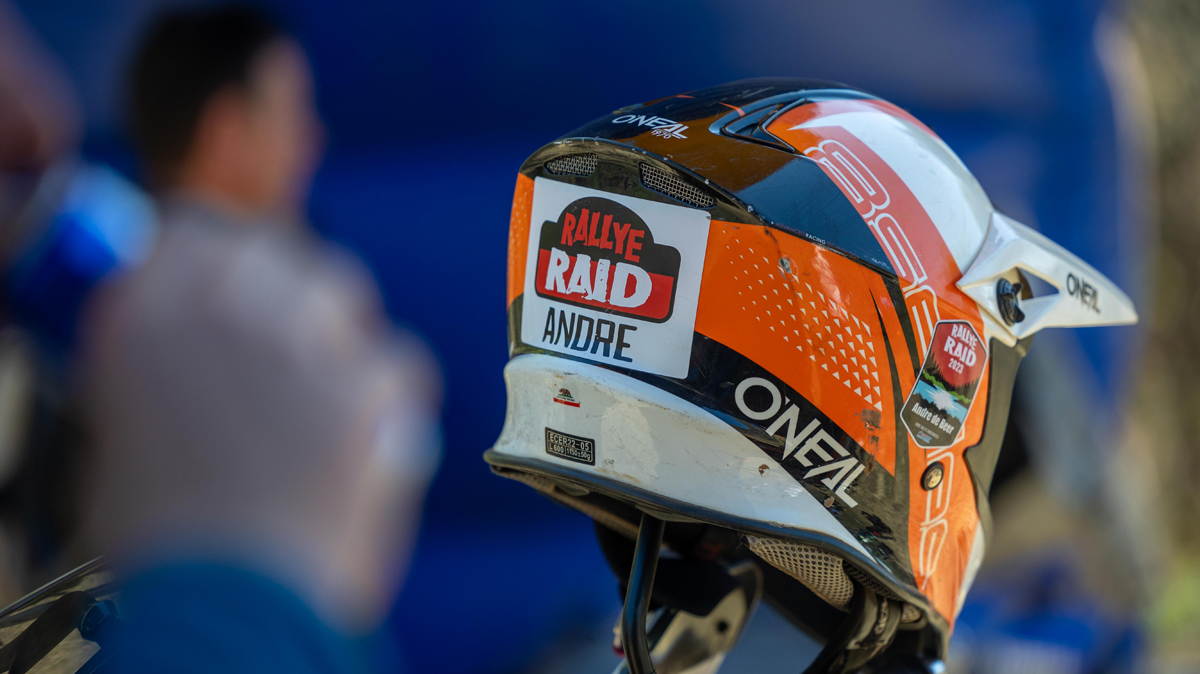 Heine Engelbrecht and sons (and team), from the world-class ADA training and events facility, hosted Mike Glover and son Shaun's Red Cherry Events to present an epic adventure riding weekend for the adventure-riding faithful, the Rallye Raid Harties Powered by Tyre Mart Menlyn.
Despite only advertising the event on social media, the response from local riders showed that adventure biking is alive and well in this part of the country. Heine gave me a heads up on the Friday morning of the event, so staying true to the father/son nature of what was going down, I jumped on my DesertX and my son Dave on his Tiger Rally Pro and rode out in the late afternoon to see what was going down. I unfortunately had weekend family commitments that prevented me from participating.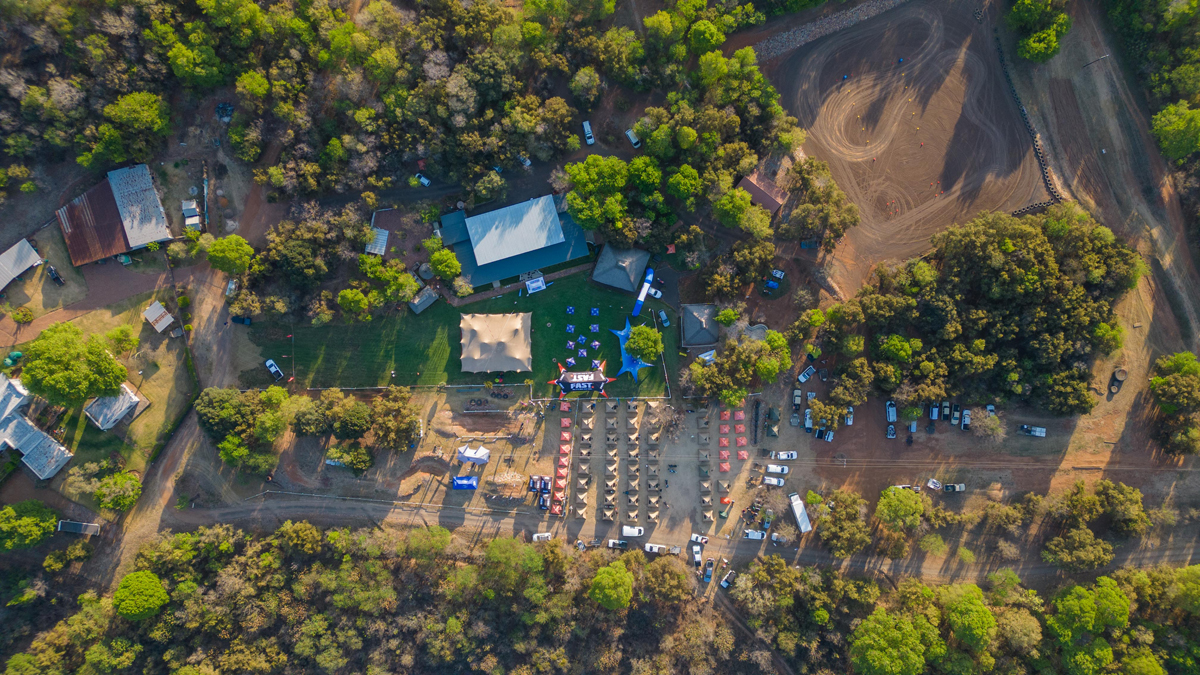 Riding into ADA was like arriving at a race village come bivouac at Dakar. Apart from all the cold bevvies that is. Tents were arranged in gun barrel straight lines for the participants. The grounds were littered with adventure bikes of all shapes and sizes. The Katoom boys were there in force, as one would expect, with both Raceworx and FAST KTM Dealerships providing logistical support to their customers and friends. Not to be outdone, the bLU cRU boys were also in attendance.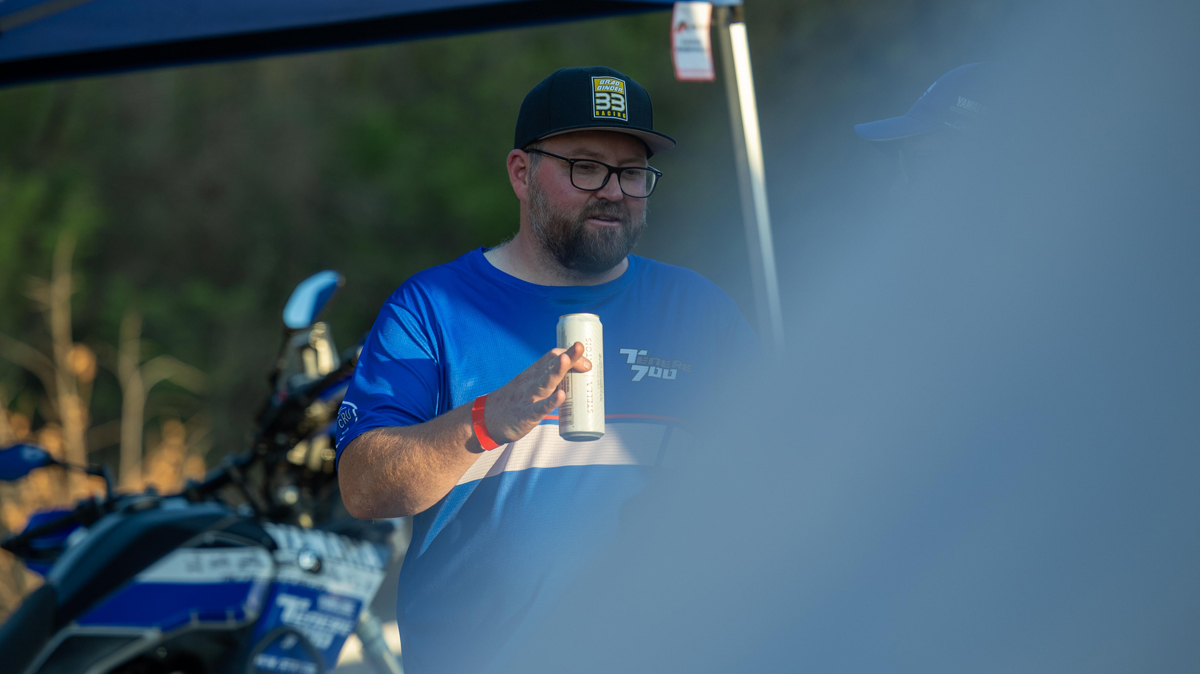 Leading from the front were Peter Wilkens, Adrian Bac and Marc Roach. T7s were thick upon the ground, testimony to how these bulletproof Yammies have made their mark on the adventure bike scene. Honda, ever supportive of ADA events, provided bikes for the logistical crew to get around.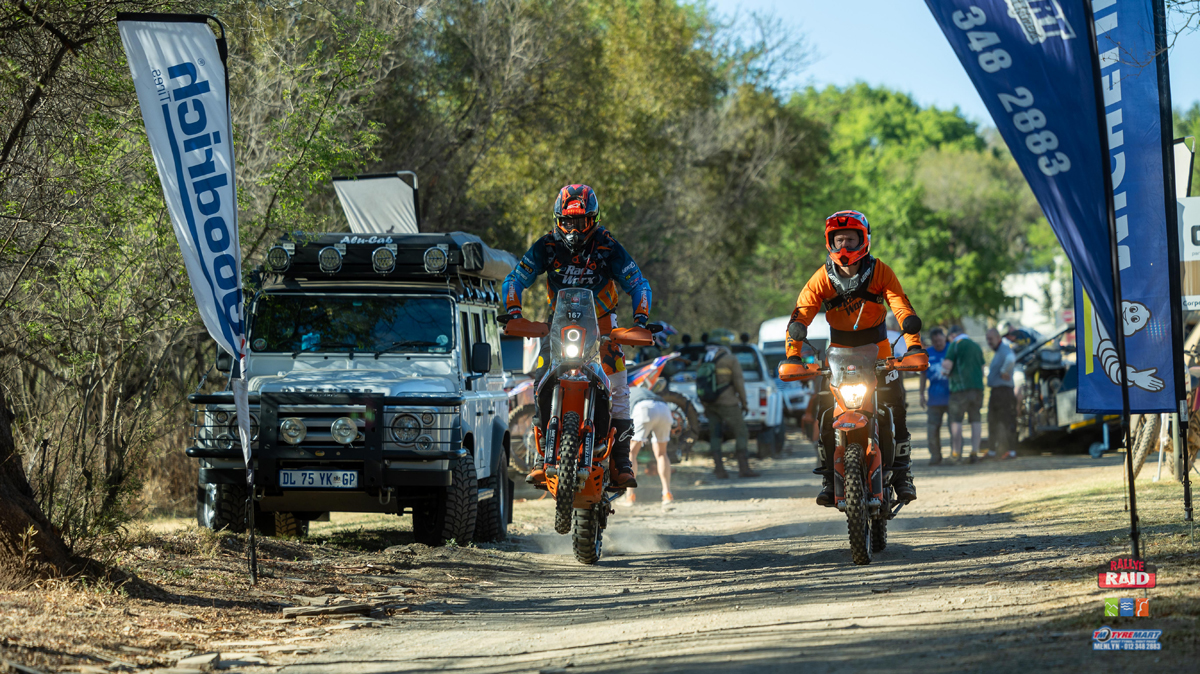 Of particular interest to me was a Transalp Wild. Prepared by Conrad at Offroad Cycles. The bike features full Hyperpro suspension, Cycra handguards, Stealth pipe, comprehensive crash bar protection, a bash plate and a quick-shifter. A raised front mudguard and knobblies completed a pretty picture. I'd love to ride that beastie in anger! ADA's Nissan Pro4X 4X4, resplendent in its industrial grey livery, completed the 4-wheeled logistical support.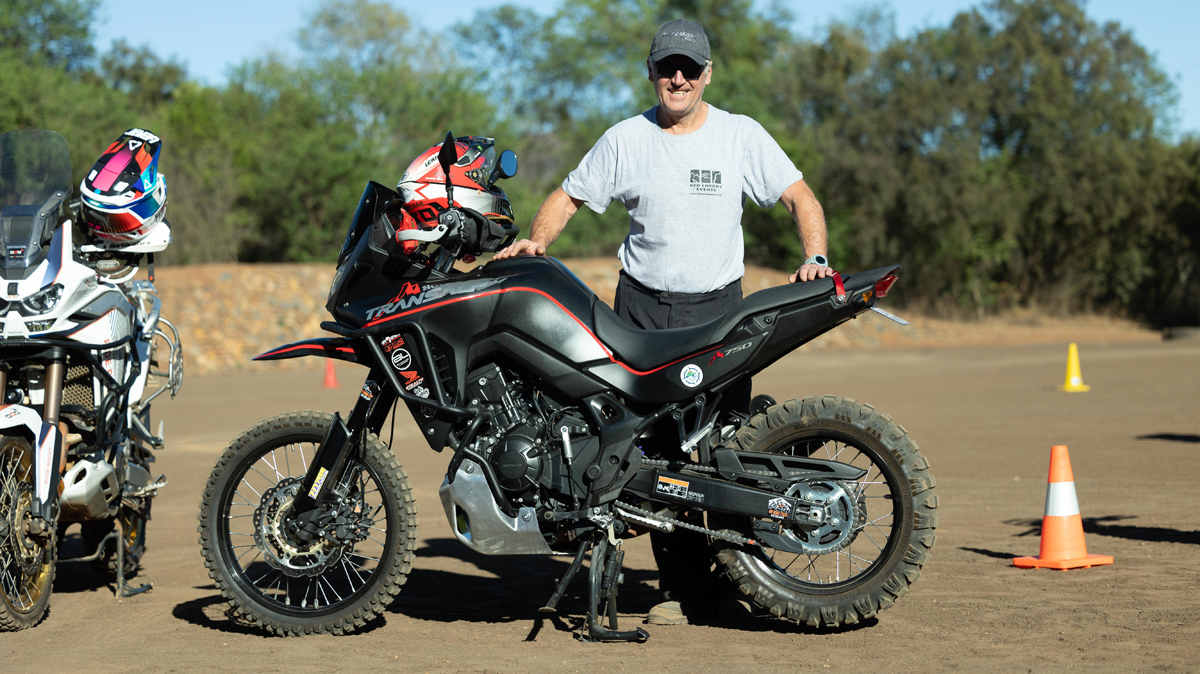 Strolling around the campsite it was cool to catch up with the guys. An old mate, Lucky Thomaides, introduced me to a friend as 'Dave' whereupon said friend retorted "Oh, are you Dave Griffin?" "No, I said, he's the one who can really ride, I'm the one who just rides a lot and writes a bit." A good chuckle was had by all. I also got to chat with Gerry vd Byl, there with his awesome KTM 450 Rally bike with which he completed the Dakar in 2018. As always, he was chomping at the bit to get out and ride.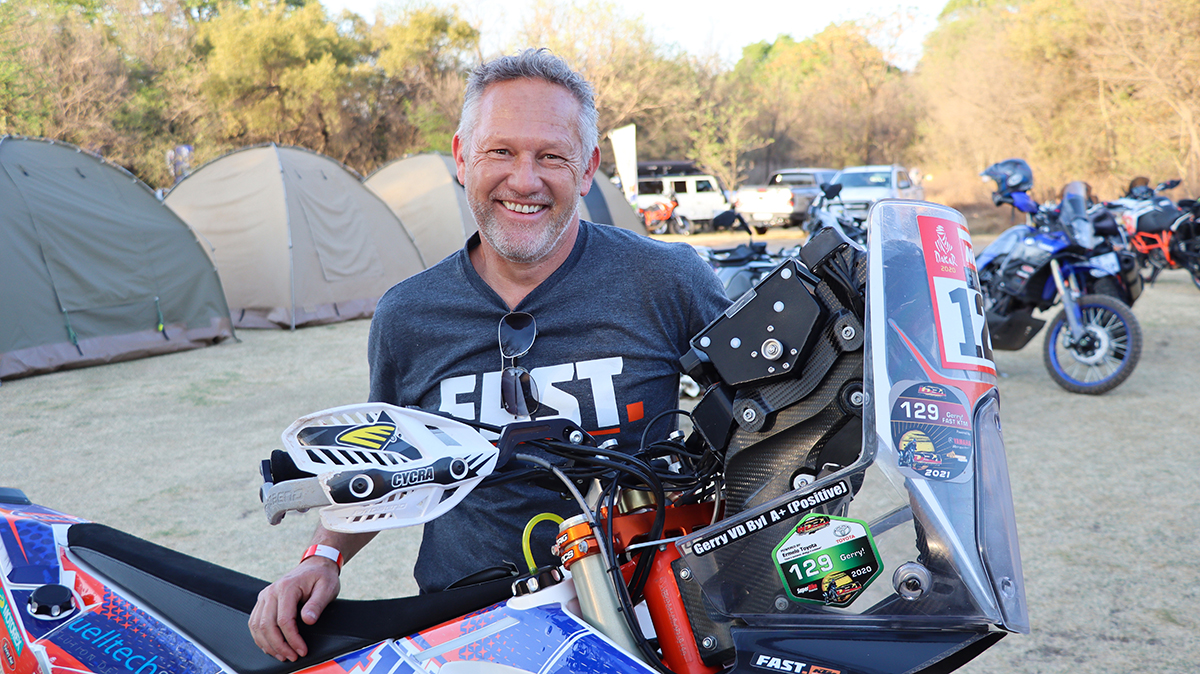 We grabbed a cold one at the Bedouin tent set up on the lush green lawn and chatted to Heine about the anti-snare patrols which he has instituted on the ADA property. Roping in school kids, they are doing a sterling job to save the local wildlife from a torturous death. What is really cool is that the snares are then turned into amazing rustic jewellery by a group called Down to the Wire who, as they put it, "turn destruction into hope" by fighting snares with snares.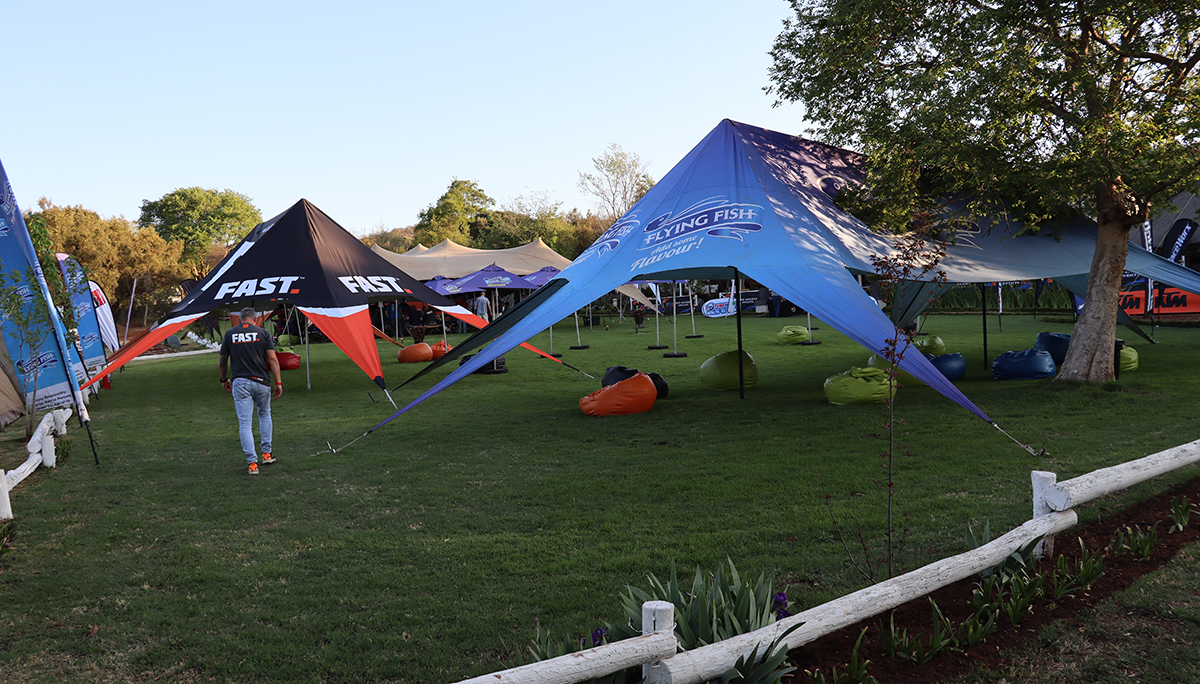 By using members of the local community to make the pieces, they show how a cottage industry can create resources greater than the gain from the destruction and eventual elimination of our precious wildlife. Good job guys, I salute you! Let us support their endeavours wholeheartedly and do our bit to protect our wildlife. Visit Down To The Wire for details. Using school kids, with their sharp eyesight is a bit of a coup by Heine, who not only finds the snares but also gets a vital point across to the next generation.
We enjoyed the golden late afternoon light watching the good-natured revelry going down amongst like-minded individuals. The weekend delivered stunning spring weather with perfect, albeit gnarly in places, riding conditions. The many photos posted on Facebook and the accompanying comments bear testimony to what turned out to be a spectacular event. We may be living in SA in trying times, but we do get to balance that with some amazing adventures, riding our bikes across an unparalleled African landscape.
Thanks to Heine from ADA and Mike from Red Cherry Events for making these epic events such a huge pleasure and success.