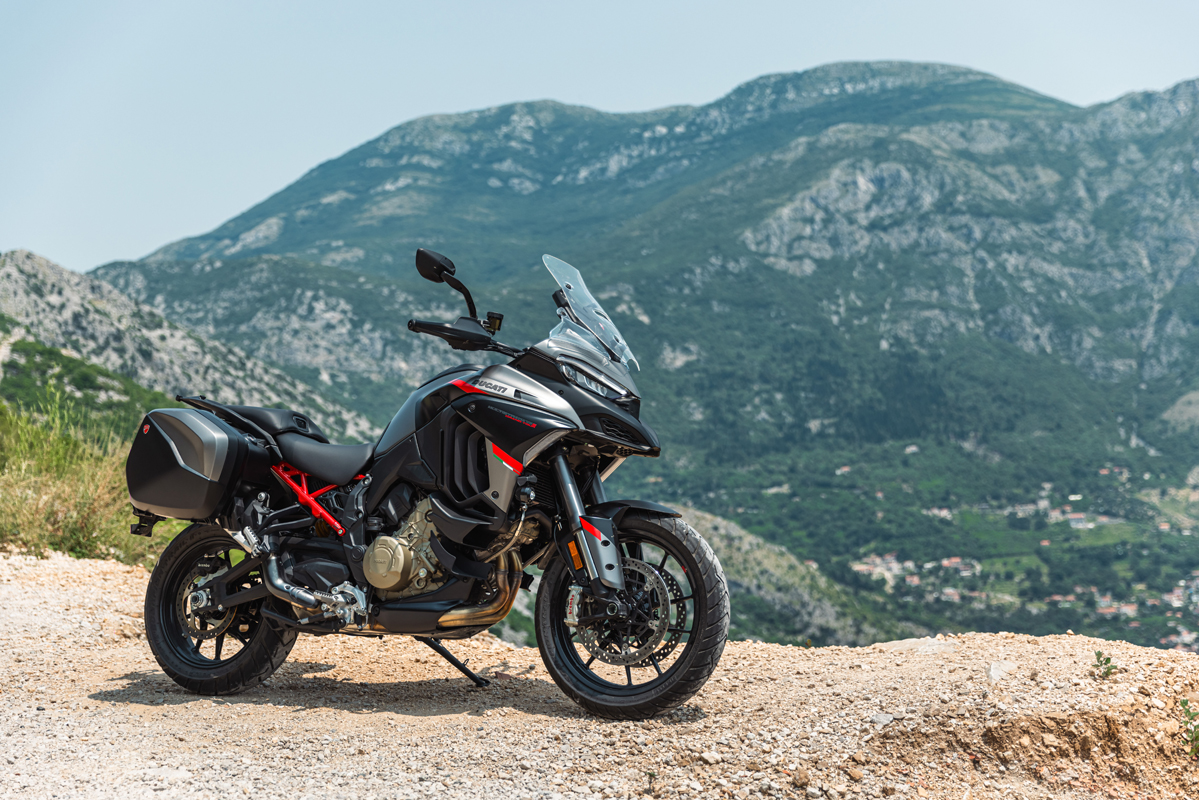 Ducati has taken the wraps off its latest Multistrada model, the V4 S Grand Tour, creating the most accomplished long-distance touring models in the company's history.
The Multistrada V4 S Grand Tour is based on the S model with Travel & Radar setup. It is equipped as standard with a radar system, with Adaptive Cruise Control (ACC) and Blind Spot Detection (BSD) to improve safety and riding comfort. Still regarding safety, the TPMS system, which shows the tyre pressure on the dashboard, and additional LED lights to improve visibility at night and in fog, are fitted as standard on the Grand Tour.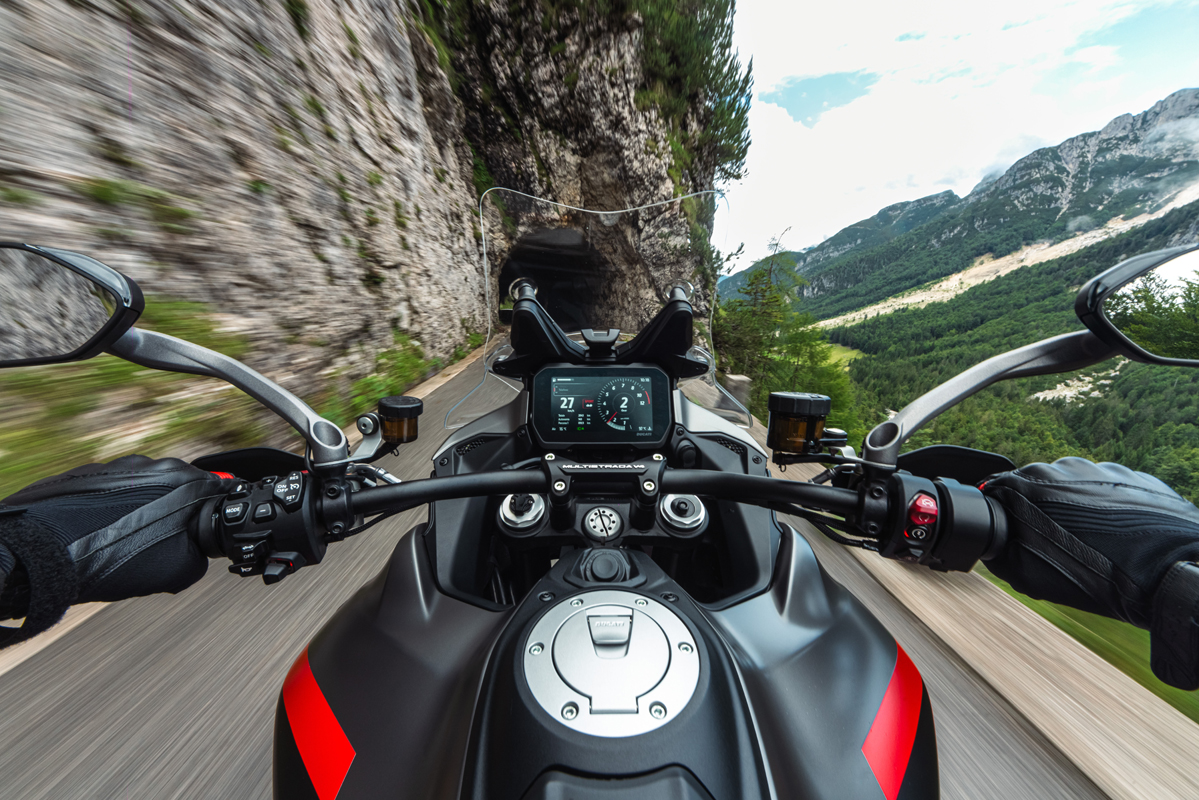 The side panniers, standard on the Multistrada V4 S Grand Tour, are integrated with the livery of the motorbike. Thanks to the overall volume of 60 litres, they allow you to take everything you need with you even on longer journeys. The centre stand is included in the standard equipment.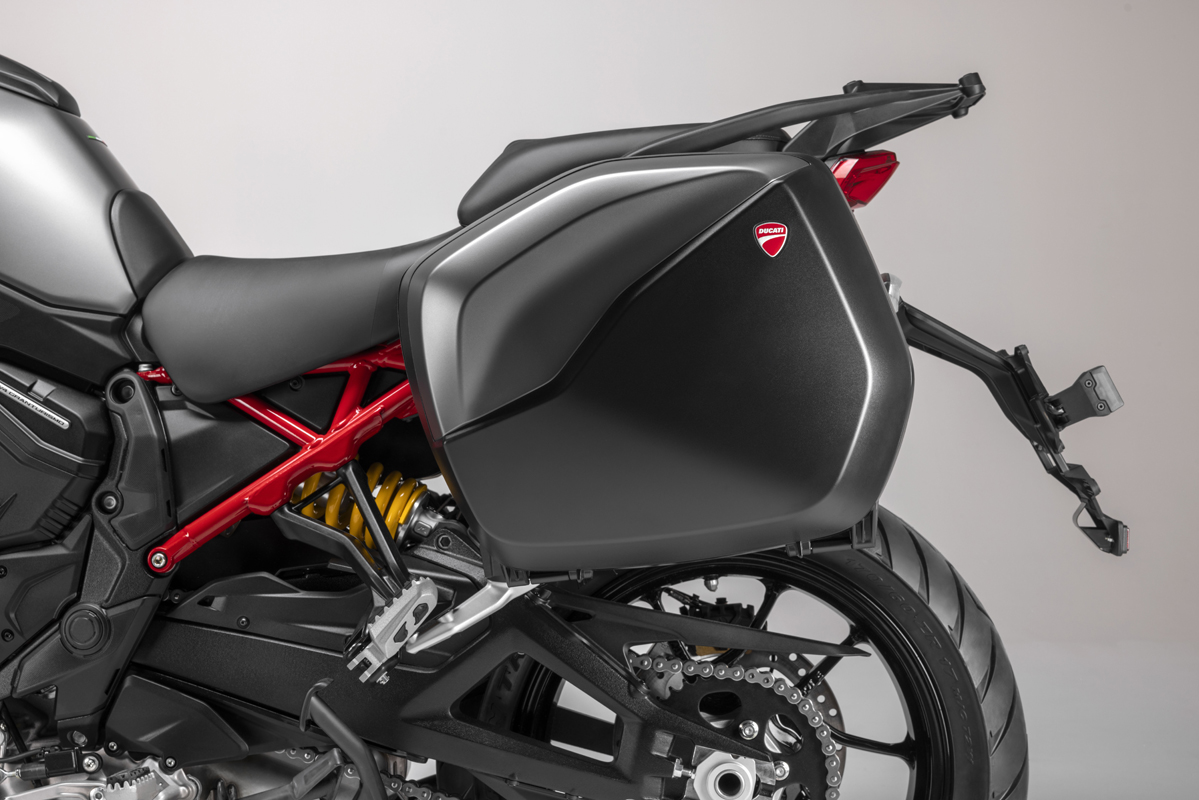 Comfort on the Multistrada V4 S Grand Tour is also increased by the standard equipment of heated grips and rider and passenger seats. Furthermore, the presence of the hands-free fuel cap simplifies refuelling, allowing you to always keep the motorbike key in your pocket.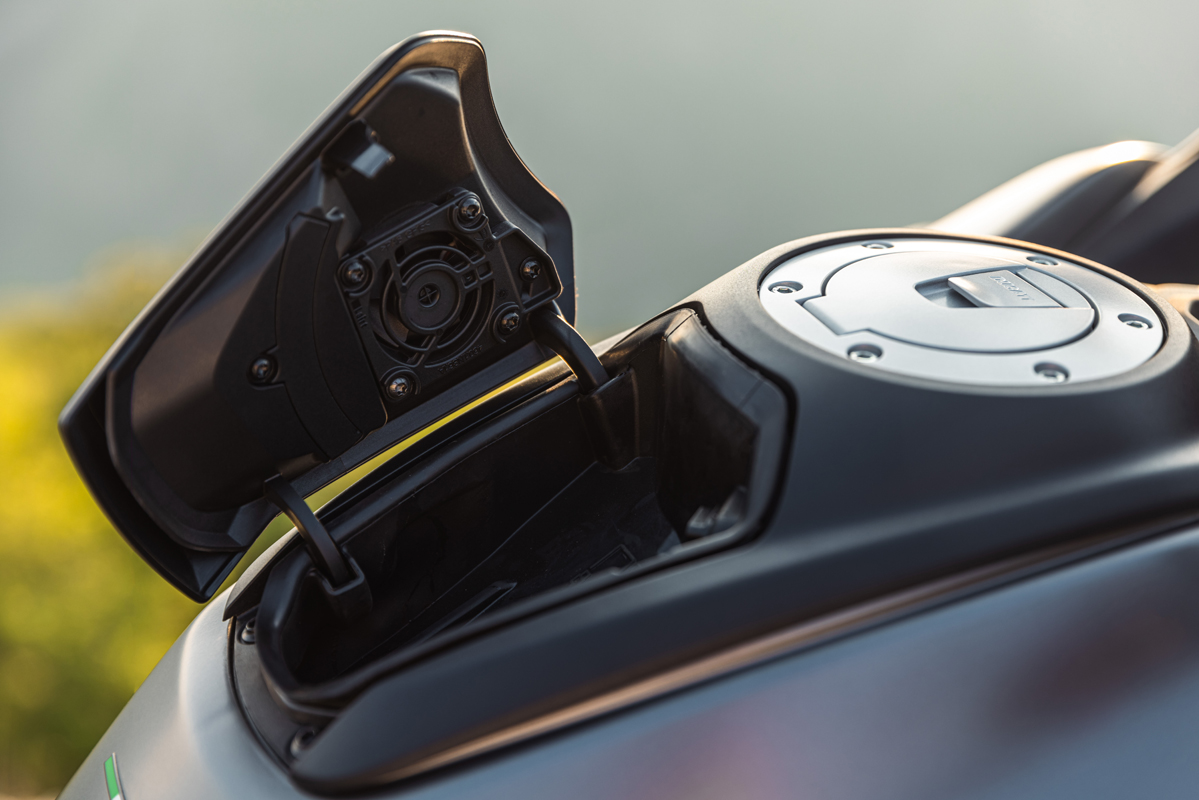 Finally, the Multistrada V4 S Grand Tour incorporates several updates adopted on the V4 Rally. The handlebar is mounted rigidly on the steering head, without silent blocks, providing a more direct riding feeling without compromising comfort. The passenger seat is the model introduced on the V4 Rally, for optimal support on long journeys, and like that of the rider, it is embellished with an external covering with dedicated graphics.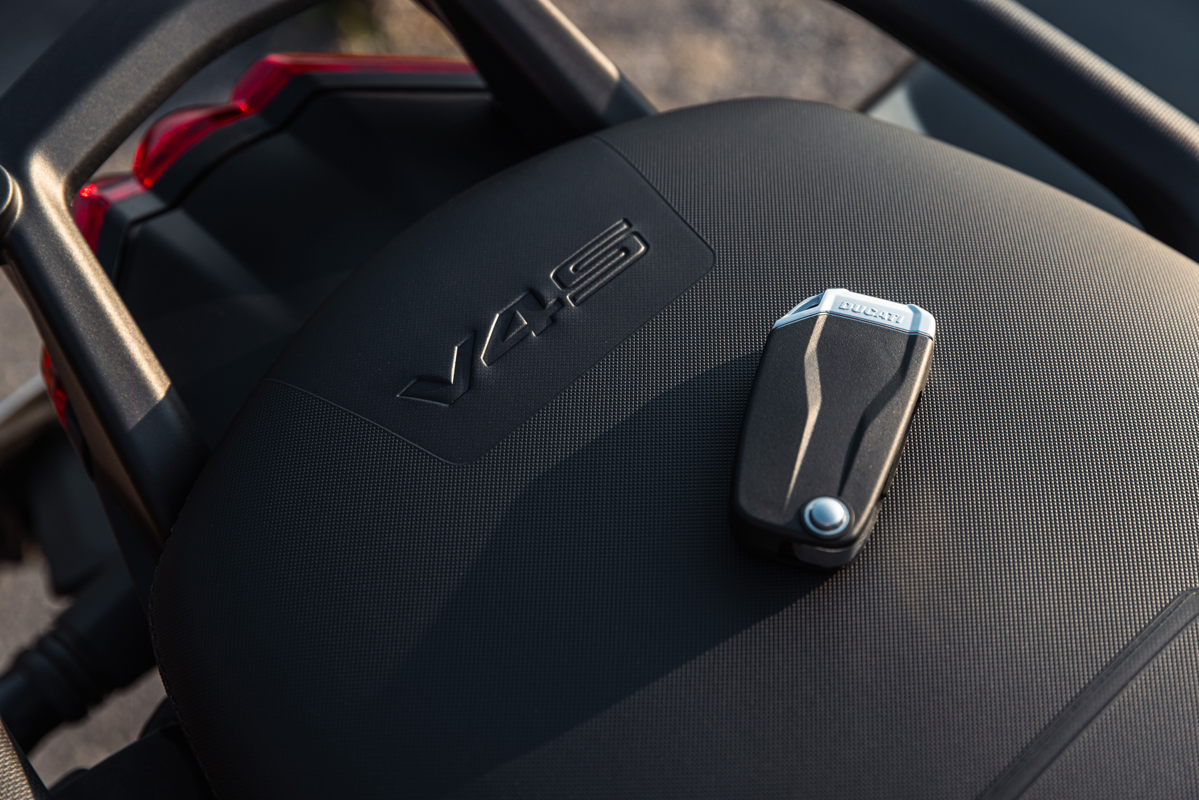 To improve thermal comfort, the Multistrada V4 S Grand Tour adopts heat shields on the swing arm and on the left side of the rear subframe, and closable ducts in the leg area. The compartment dedicated to the smartphone is now ventilated.
As with all the motorbikes of the Multistrada V4 family, the Grand Tour is also equipped with a navigation system based on the Phone Mirroring solution which allows you to transform the 6.5″ TFT dashboard into a colour map navigator with all the necessary information for riding the motorcycle.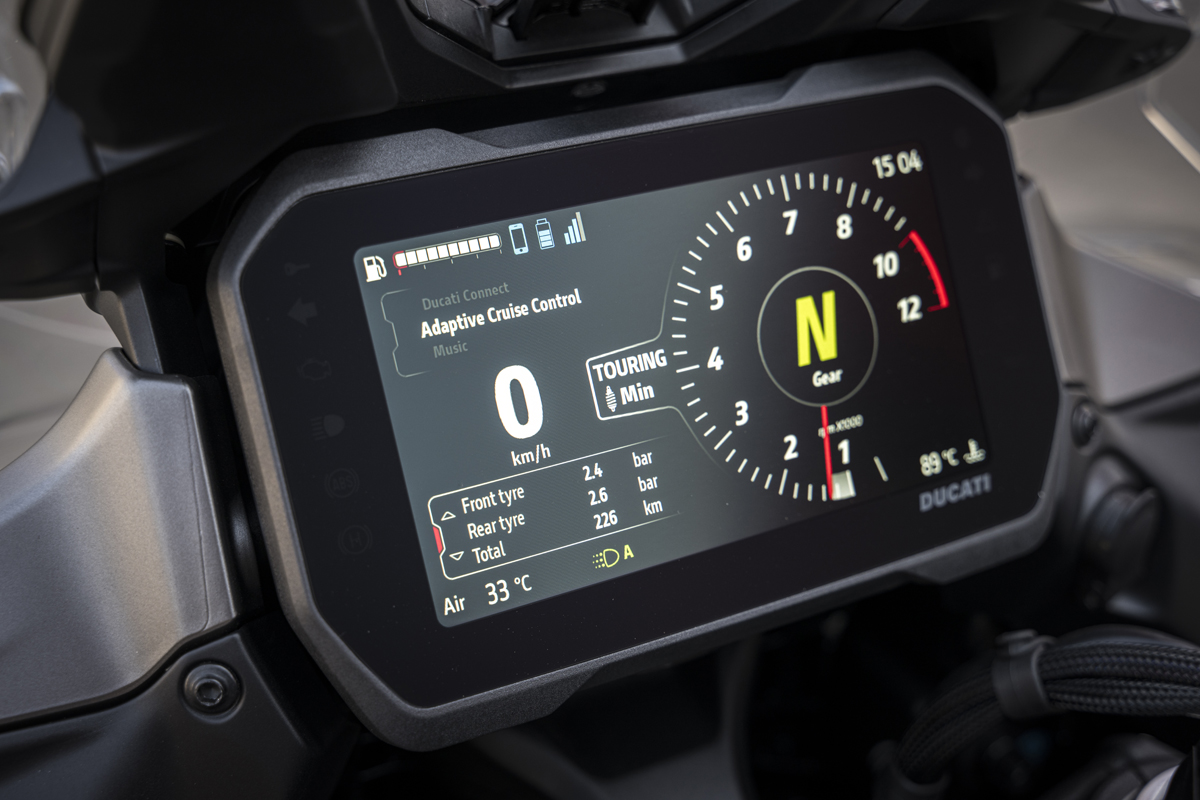 On the Multistrada V4 S Grand Tour there is the Minimum Preload function, which allows the rider to lower the motorbike when stopping and when travelling at low speed, reducing shock absorber preload to a minimum. The Easy Lift function, on the other hand, reduces the effort required to lift the motorbike from the side stand by opening the suspension hydraulics when the key is ON.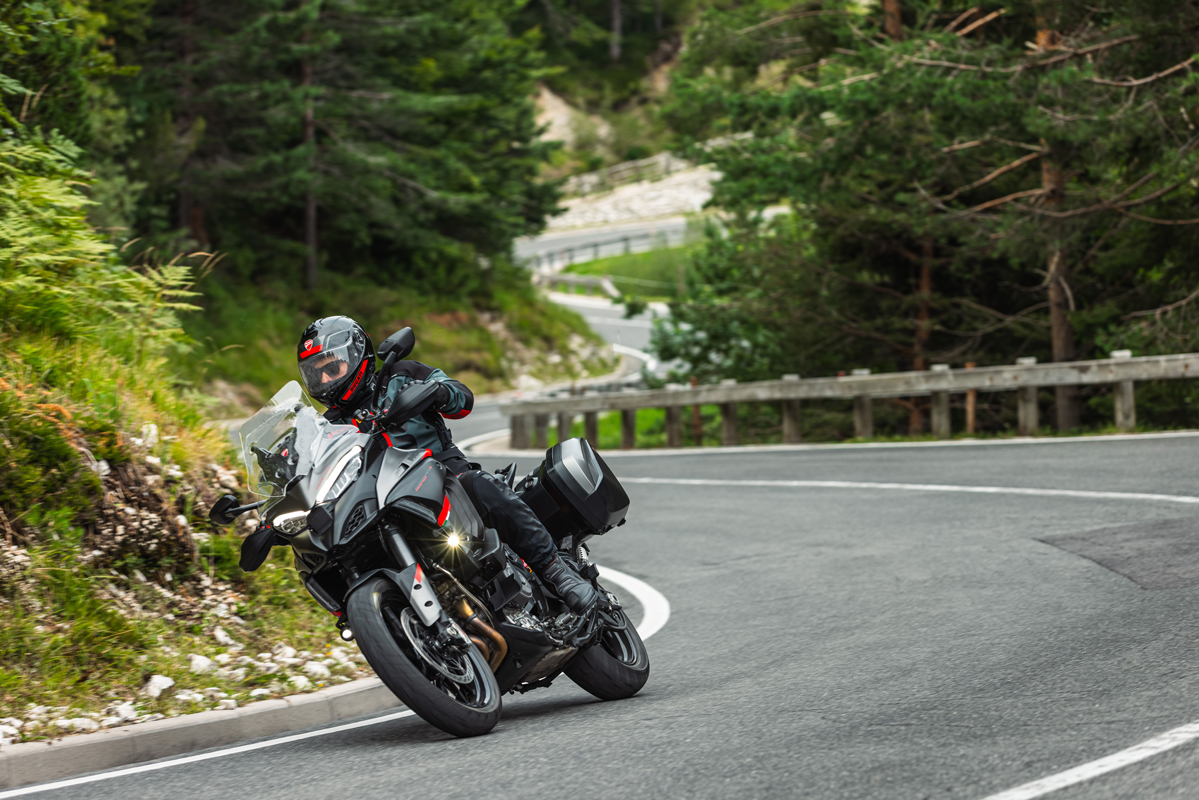 For more information on the Multistrada V4 S Grand Tour visit – www.ducati.co.za