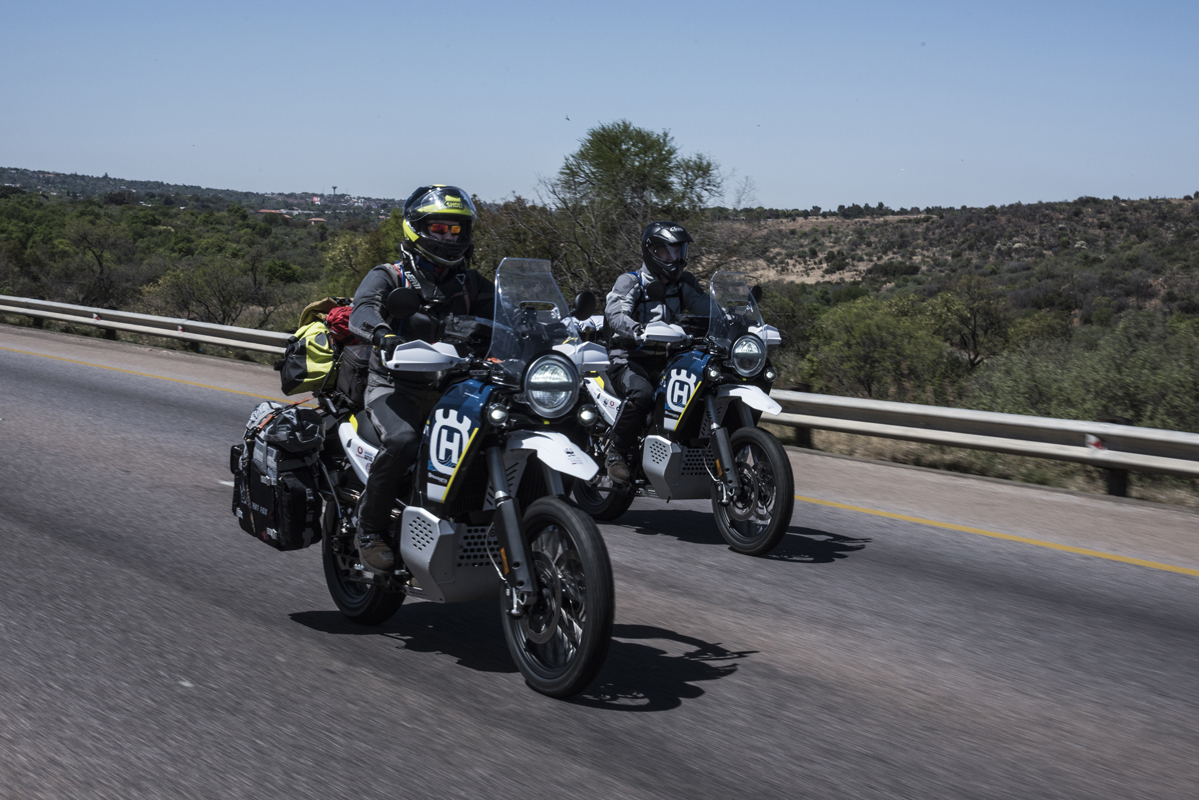 Adventure is a motorcyclist's "soul food," the kind of food that can benefit your mental, physical and emotional state. When living on a continent like Africa, it just makes logical sense that adventure motorcycling, without any question, should be the best way to spend your time on two wheels. For some, it's an escape, or to rephrase, therapy, but there are a select few people that use the time they have on two wheels to support others in need.
Dr. Jean Cooper, an industrial psychologist and De Witt Oosthuizen, a dedicated medical doctor are both these kinds of people, the kind we all like to call heroes behind visors. The two old varsity students have recently embarked on their own 17 000-kilometre journey, planning to ride through 20 African countries to reach Madrid in Spain and spanning over three months, all in benefit of the Direct Transact Foundation's water relief initiatives for disadvantaged communities in the rural Free State.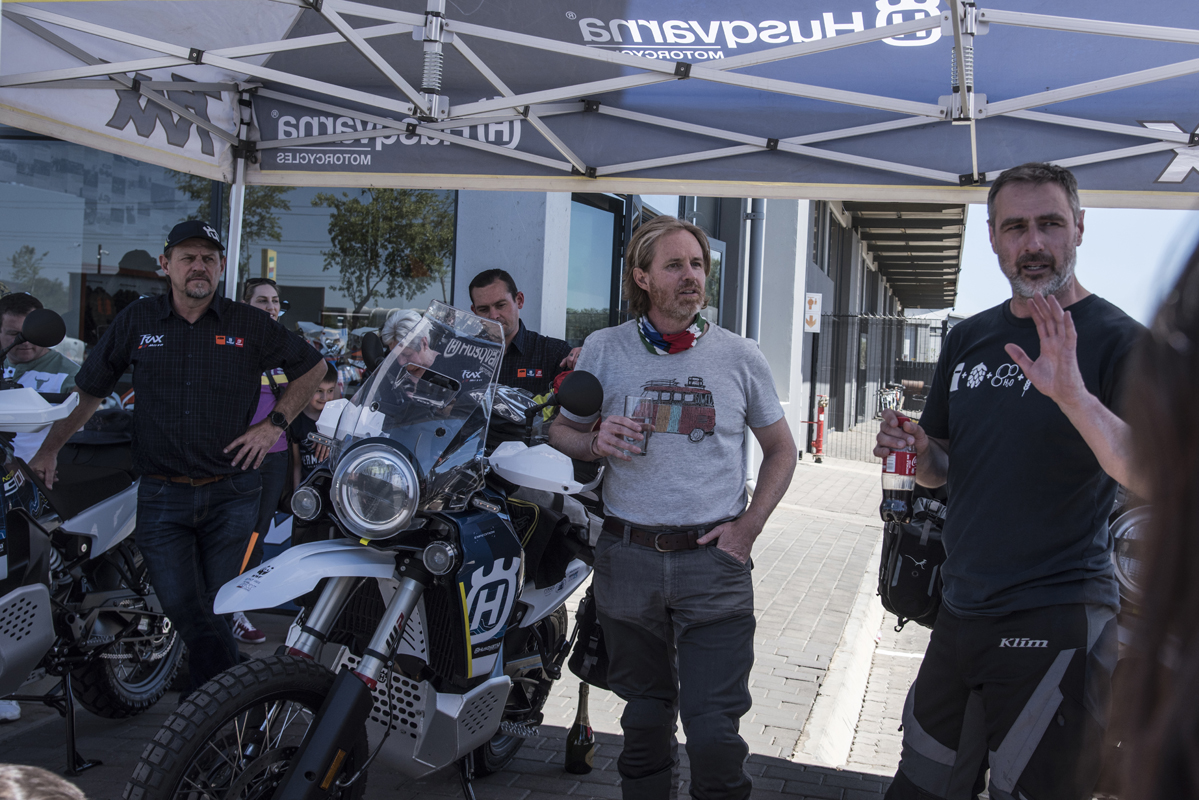 Meeting and hearing Jean and De Witt's story at this past weekend's send-off party, at KTM TRAX Moto in Silver Lakes, helped everyone see what amazing and daring gentlemen they truly are. The support from their friends, families, media and 'TRAX' was just phenomenal. Oh yes, and how can we forget? Their lovely Husqvarna 901 Norden Expeditions prepped, setup and backed by TRAX for their journey through Africa were gleaning in all their glory too—two suitable steeds for the trot ahead.
"We are attempting this without any ground support staff to make it a journey of epic proportions over a planned period of three months. It is a great dream come true for us, as two middle-aged men, to attempt something like this. Many of the consulates where we applied for visas were surprised, reacting with a mixture of awe and suspicion that we were even attempting this, but we are inspired to do this. We do this for a great cause, and we do this to prove to ourselves, our children and our communities that anything is possible if you set your mind to it," says Cooper.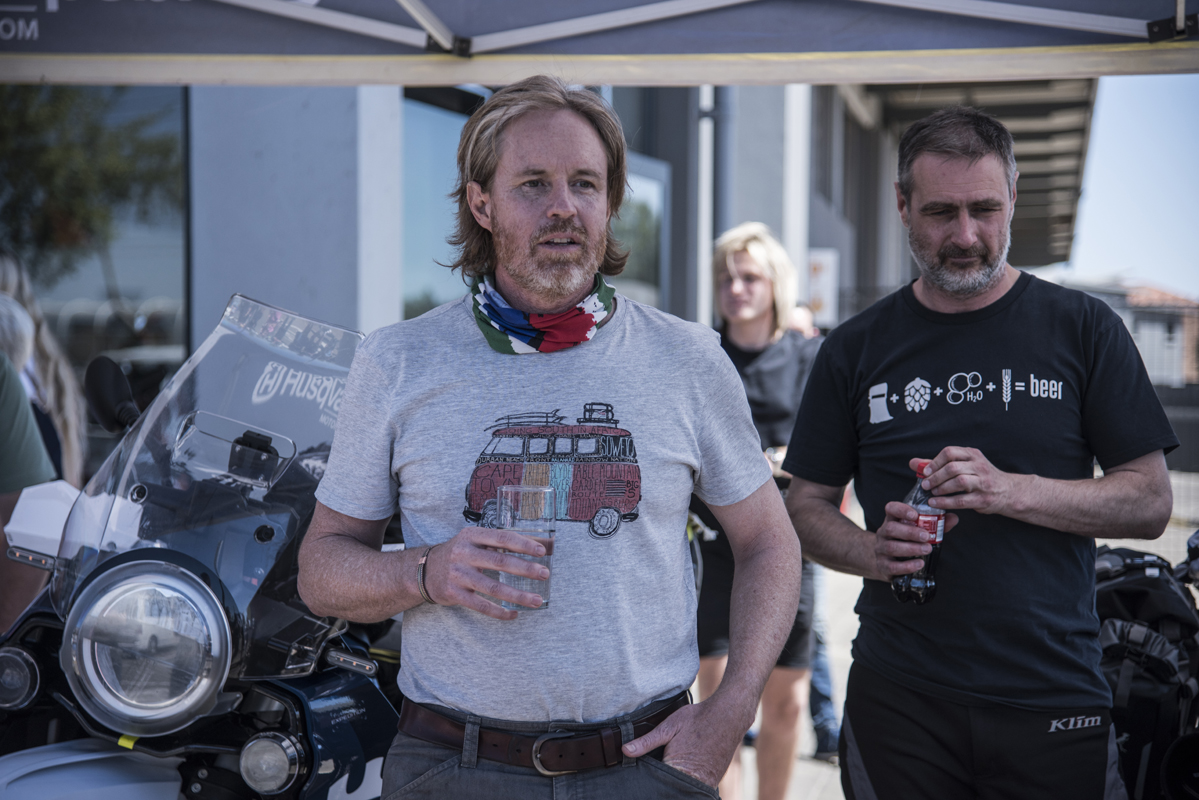 The goal behind the Expedition H2O is to raise funds for water tank installations in under-resourced communities in the Warden area, creating awareness about water conservation and leadership—created through the photos, stories, interviews, blogs and social media posts they will share all along their journey.
"Our goal is to raise R3.2m – R200 for each kilometre that we will be riding. This will cover our costs and install a further 100 tanks – enough to supply water to 4800 people! Every 3.5km (R700) gives access to water to one person. Every 14km (R2 800) to one family. And every 160km (R32 000) will sponsor one tank – enough for 12 families."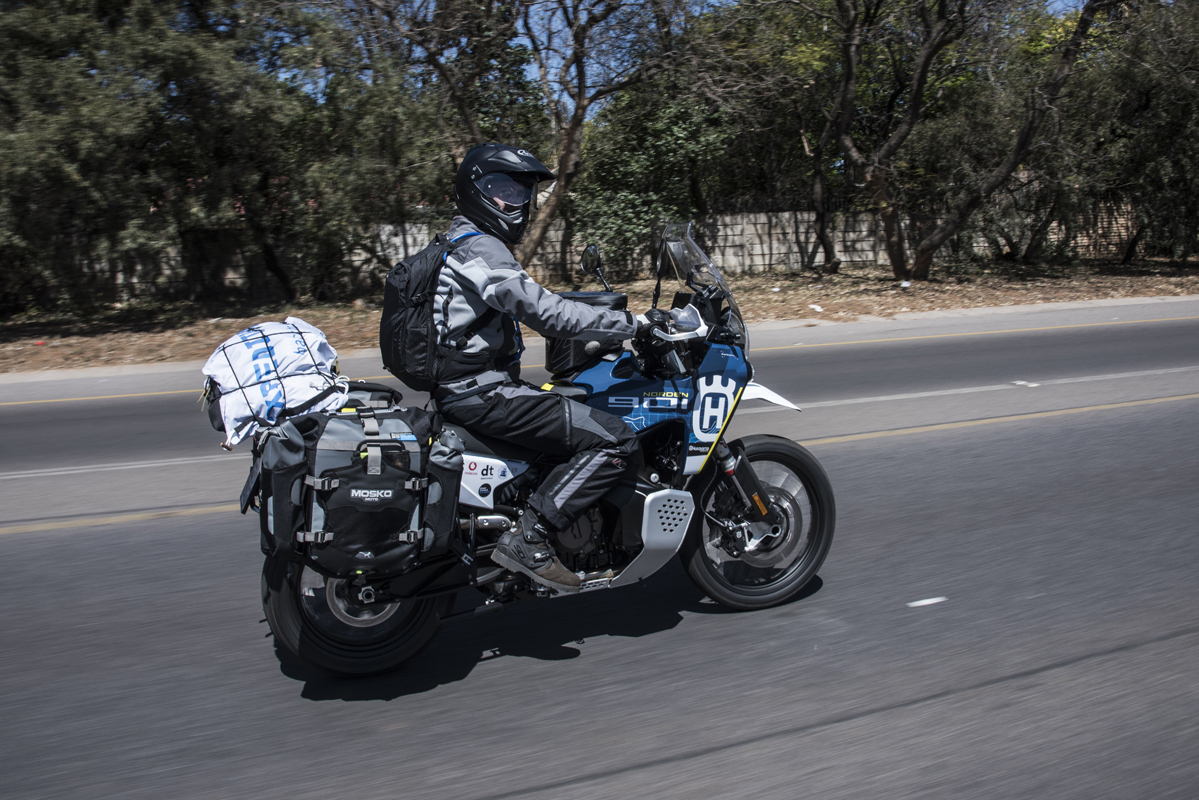 To make their mission a success, Expedition H2O needs our help…
"We call on our community in Pretoria, and all people in South Africa who believe that everyone in this country should have access to safe drinking water, to support our project. We hope to exemplify the type of leadership needed to transform our continent's water crisis – leadership that takes action and puts one foot in front of the other. We all need leadership that takes it back to basics, pragmatic and collaborative, that does not give up when things get tough or when government support is lacking – leadership that takes things forward in the spirit of ubuntu."
Before the Direct Transact Foundation got involved two years ago, the Ezenzeleni community outside Warden had no reliable access to running water. Today, 45 rainwater tanks supply the community of Ezenzeleni, and 20 tanks supply water in neighbouring Tweeling, all together providing water to 3120 people, thanks to the community leaders who joined hands with the Direct Transact Foundation. To go one further, fruit trees have also been planted beside every tank to nourish the people of these communities. "We want to extend this campaign to more communities in the Warden area that are equally in need of help and who also have the will and drive to use this gift to help themselves," says Cooper.
After enlightening us with their vision, both riders suited up for the ride ahead, followed by a group of fellow riders, joining the boys for their first few kilometres towards the Fountains Circle. With no words, just the sound of the wind and rumbling twins, we wished both heroes a warm farewell with a typical biker nod of appreciation.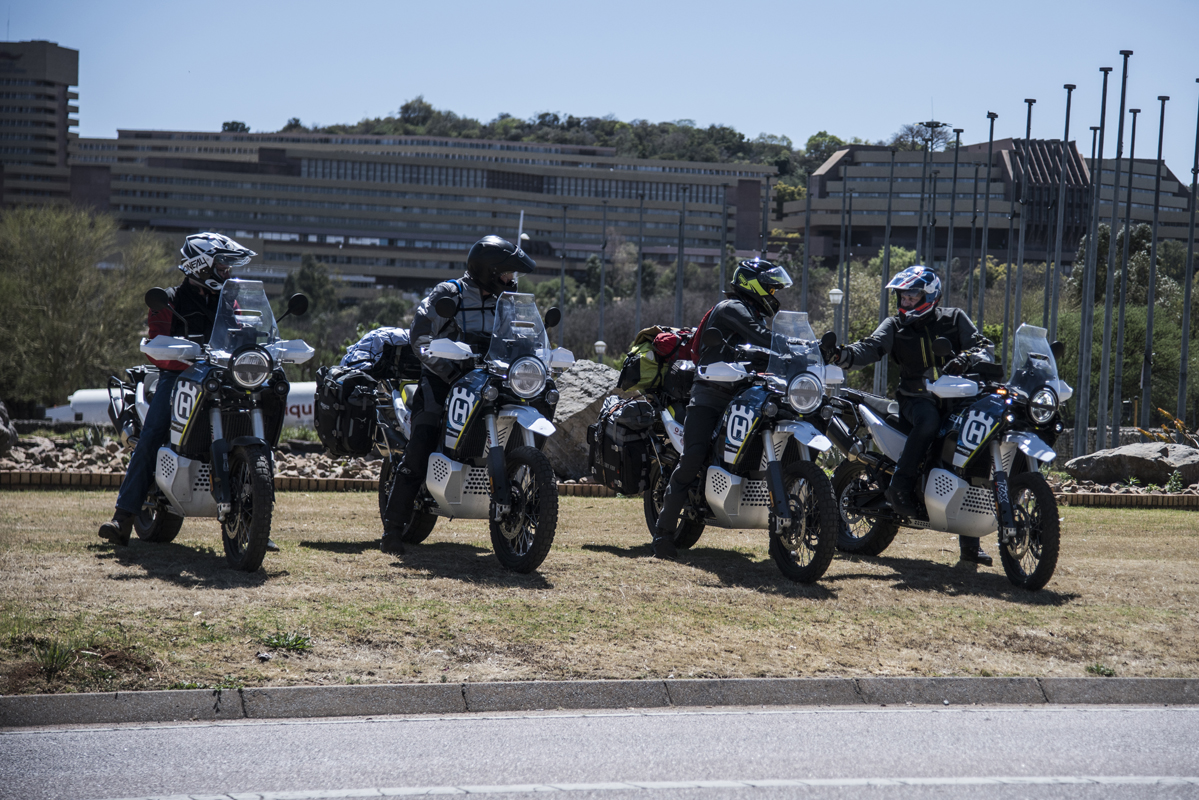 With a border crossing in Botswana on day 2, the duo will then ride through Okahandja in Namibia on Day 4, followed by Angola, DRC, Congo, Gabon, Cameroon, Nigeria, Benin, Togo, Ghana, Ivory Coast, Guinea, Senegal, Mauritania, Western Sahara, Morocco and Spain. Yes, a mouth full, I know, so just imagine the hardship and challenges both De Witt and Jean will face and need to endure throughout their lengthy journey. Thankfully, they do have contingency plans to reroute along the way if any issues arise. As far as maintenance goes on the bikes, TRAX has given both riders the necessary training and will be able to send parts up into Africa when needed.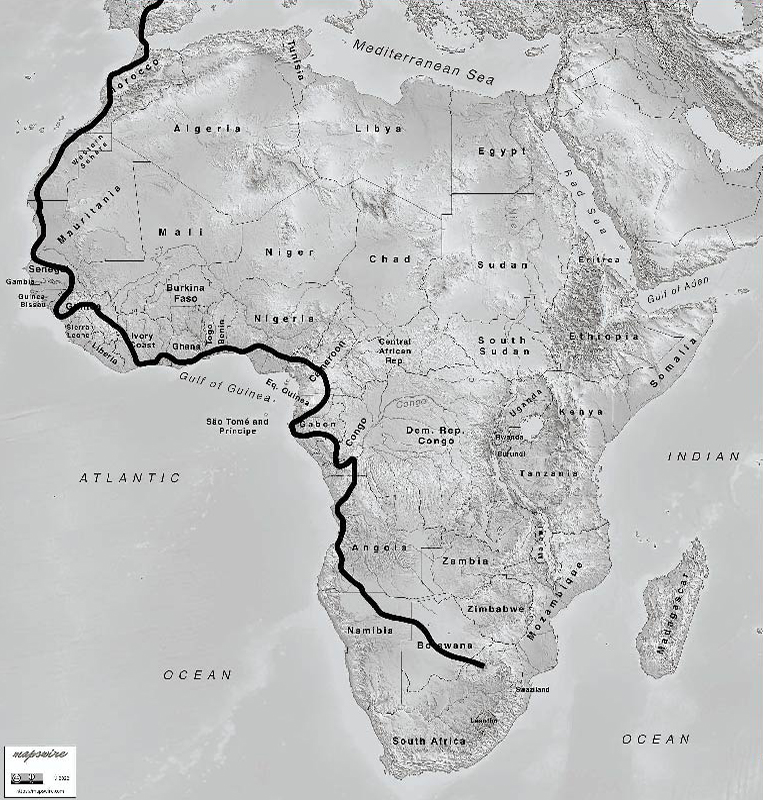 This story, journey and adventure is truly an inspiration to us all. It is not only about the numbers that come before the 'km' symbol, it's about the difference two human beings can make in thousands of underprivileged lives. We can all think about this next time we go for a weekend ride or throw a leg over our machines.
How to get involved? Well, you can start off by donating via Back-a-buddy, or make an EFT directly to The Direct Transact Foundation Trust, Standard Bank Account Nr 013358197, Branch Code 051001, using the reference "H2O". Article 18A certificates will be issued to all donors upon request.