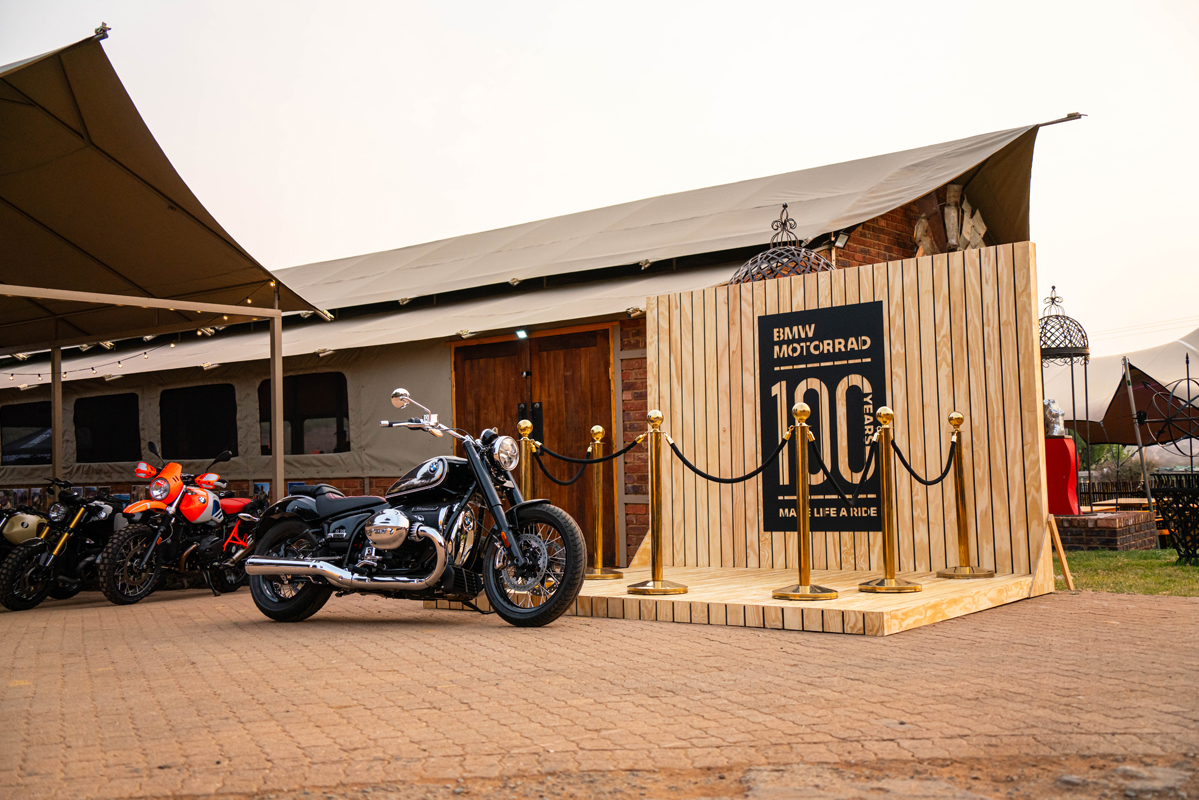 The first time you visit Grotto to Gravel, your first reaction is, "Why have I not been here before?" Then you start to look at the details and you realise that here is a space that has been created with so much passion and a genuine love of motorcycling, not to mention an incredible bond between Marietta and Gus, the owners.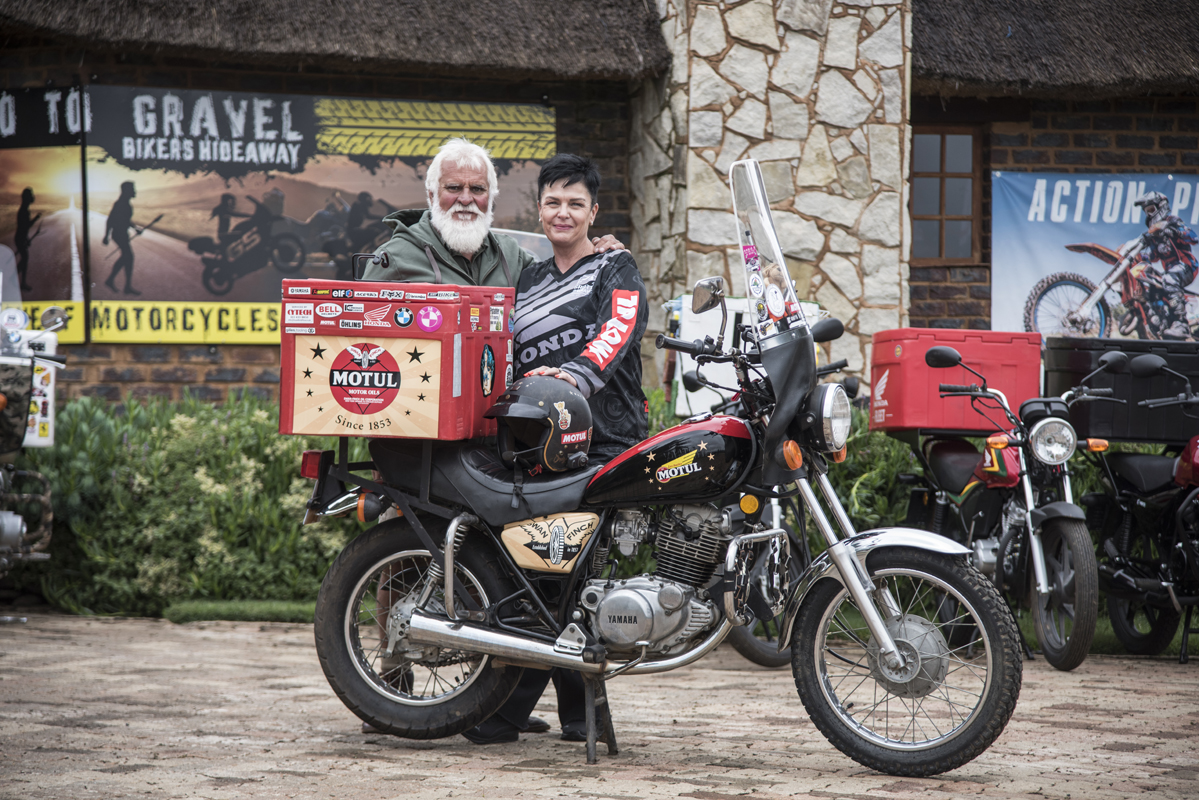 There are photographs everywhere: not arty shots of magnificent landscapes, but simple snaps of people having fun on their motorcycles, all with wide grins and it's clear there's a lot of laughter going on both in front of and behind the camera.
There is a lot more to Grotto to Gravel but today wasn't the day to explore it because we were gathered here for one simple reason: this year marks the 100th anniversary of the first BMW motorcycle and the formation of BMW Motorrad and BMW Motorrad South Africa had planned a big jolly to celebrate the fact.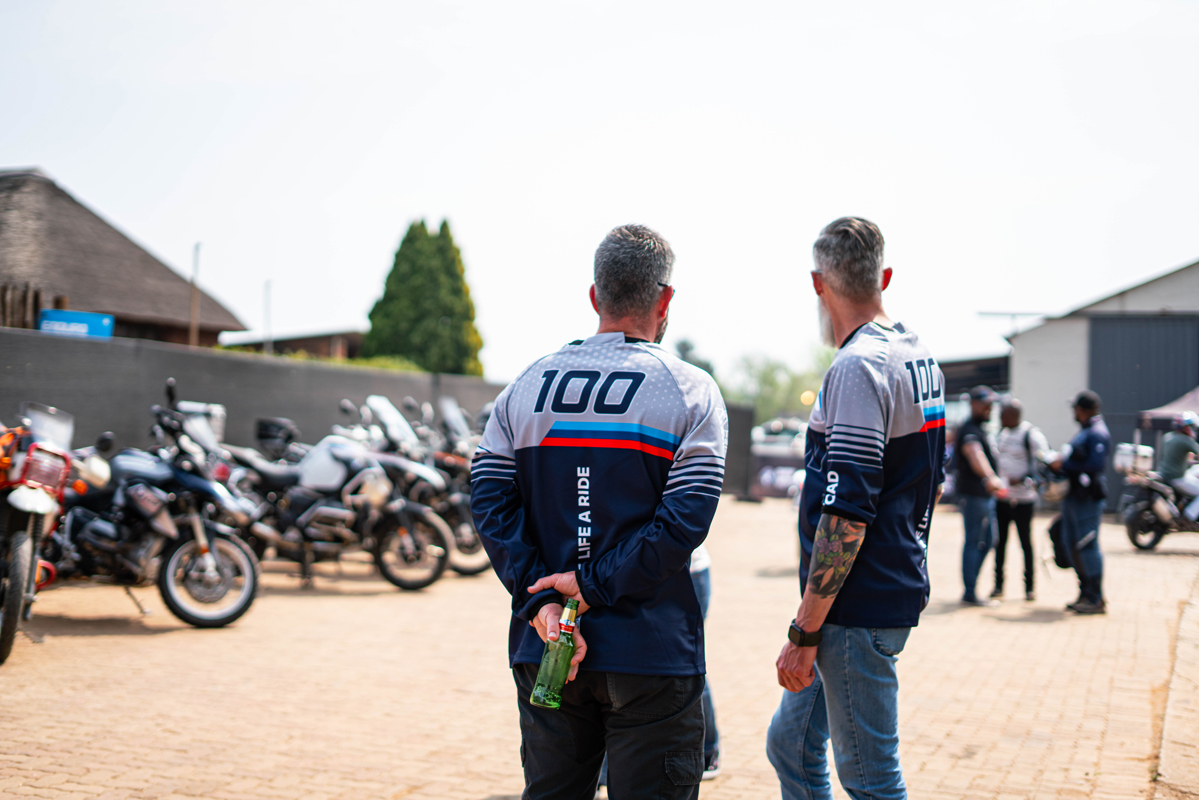 As always with BMW, things were not done by halves and, in addition to the live music on stage, food stalls, fully stocked bars, a large braai area and plenty of faces, both familiar and new, there was the impressive sight of two skydivers jumping out of a helicopter at 7,000 feet and parachuting smoothly down to the arena area to officially open proceedings.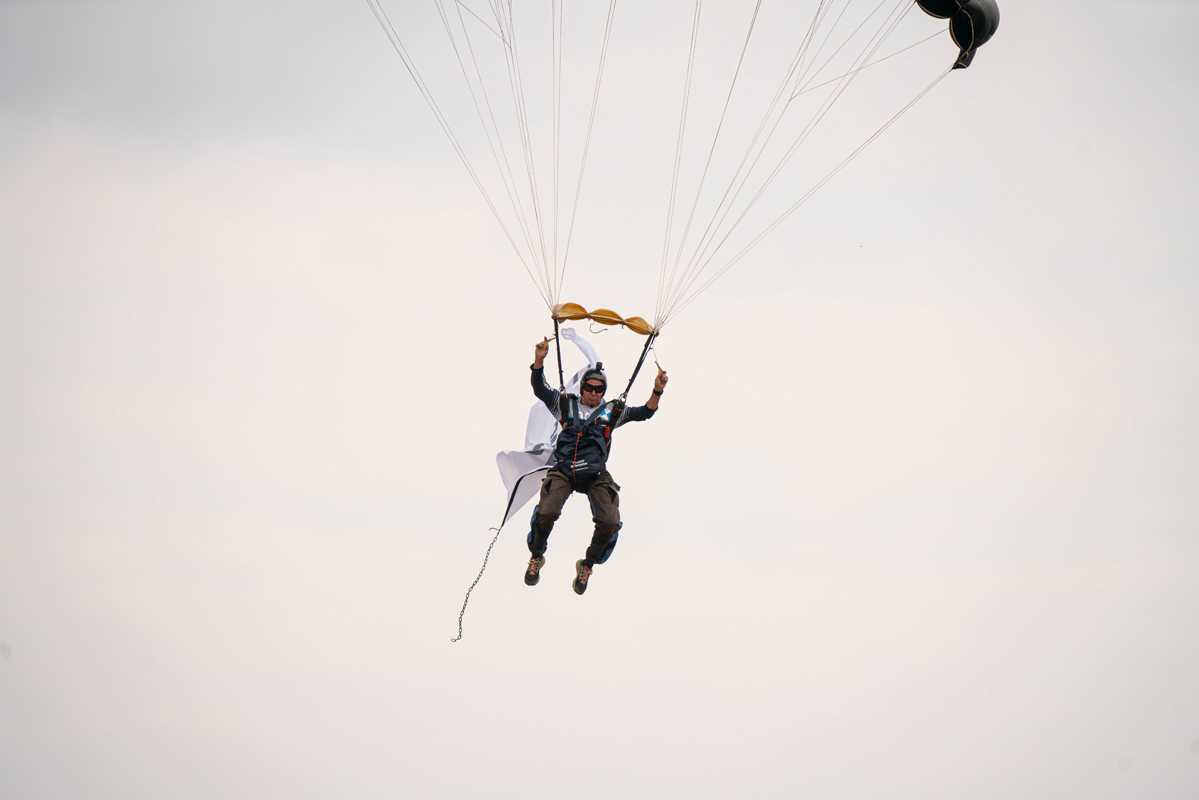 Confident riders could tackle the off-road course on their GS models, Motul was there to offer support, tents were arranged in neat rows for overnight accommodation, the sun shone and a good time was had by all.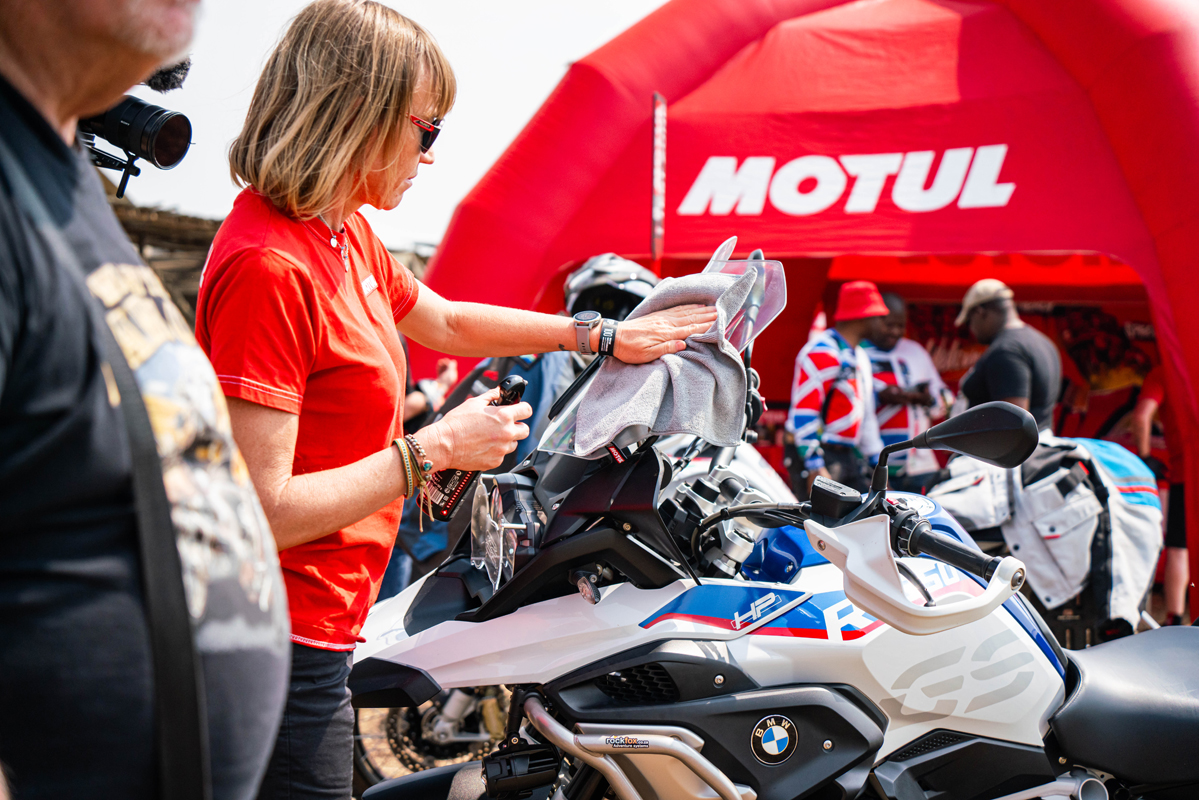 But the real stars of the day were Grotto to Gravel, Gus and Mariette. If you haven't visited yet, then do yourselves a favour and make a day (and night) of it: you won't be disappointed. You'll find it on Rustenburg Road, just around the corner from the Black Horse Brewery. Call 076 085 2050 or find them on Facebook.