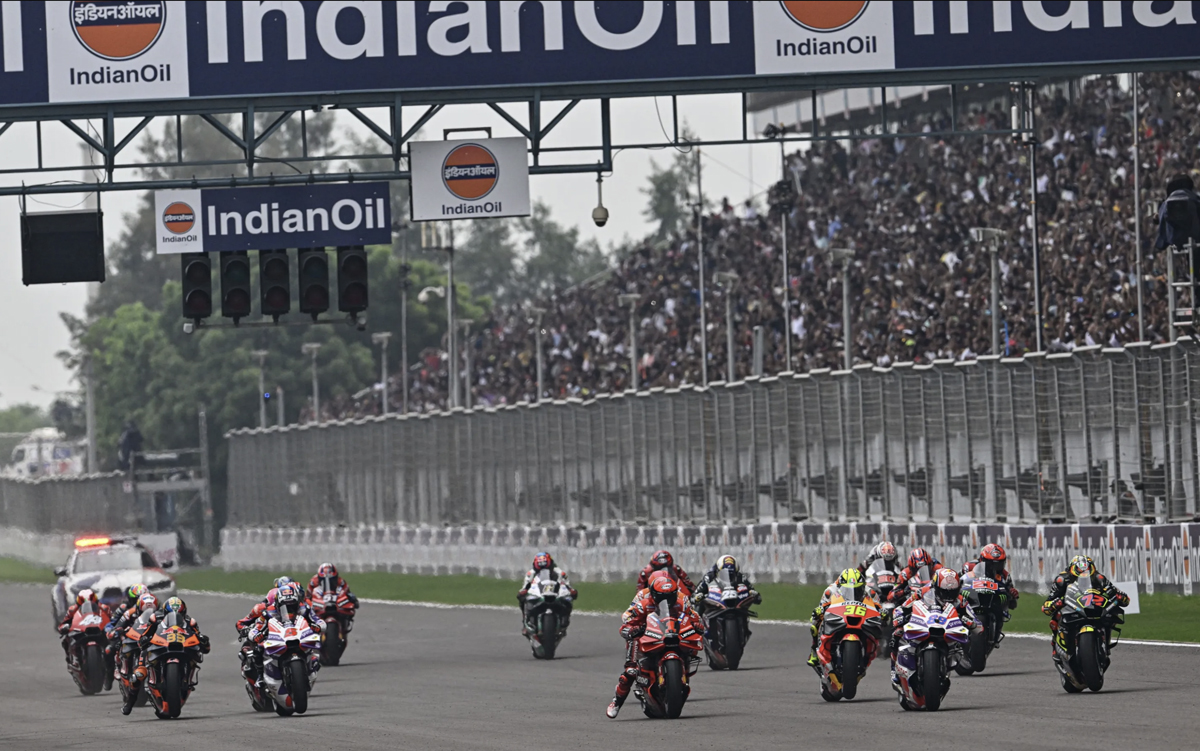 A new circuit on the MotoGP calendar is always a great leveller and India proved to be no different. Everyone started from the same baseline and there were no guarantees that a bike that works well at one track would work well here. As it was, the Ducatis were once again dominant but it was what was happening behind them that was interesting.
With a new track to learn, the cream would rise to the top as those riders who were quick to get to grips with the Buddh International Circuit would have an advantage and so it proved. If any proof were needed that Marc Marquez, Joan Mir and Fabio Quartararo have lost none of their talent, then it came in both races, Sprint and Main. A podium for Marquez in the Sprint race and one for Quartararo (not to mention a fifth place for Mir) in the Main race was the tonic they all needed, even if it will, in all likelihood, prove to be a flash in the pan and the rest of the season will return to normal service.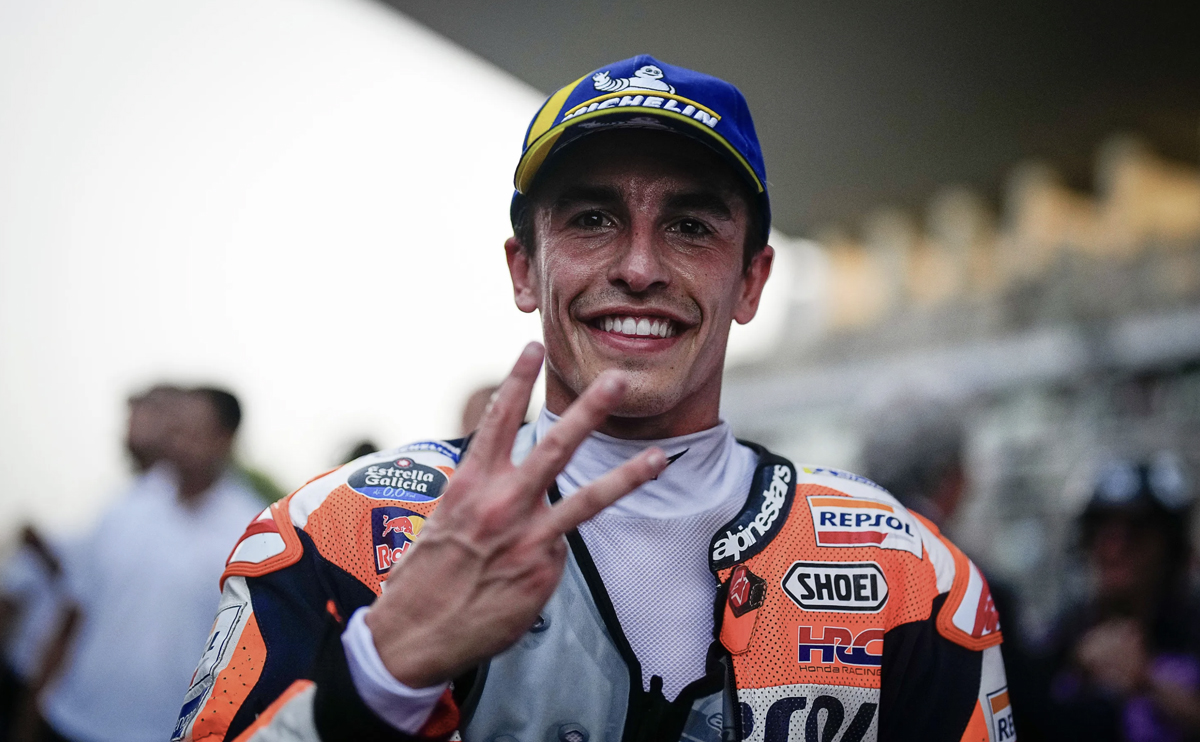 As was to be expected, however, the Ducatis were unbeatable. It was unfortunate that Bezzecchi was involved in his teammate Marini's first corner cock-up in the Sprint because his pace saw him rise from dead last to fifth and he would have surely done what he managed to do in the Main race: disappear into the distance, leaving everyone else wondering which way he went.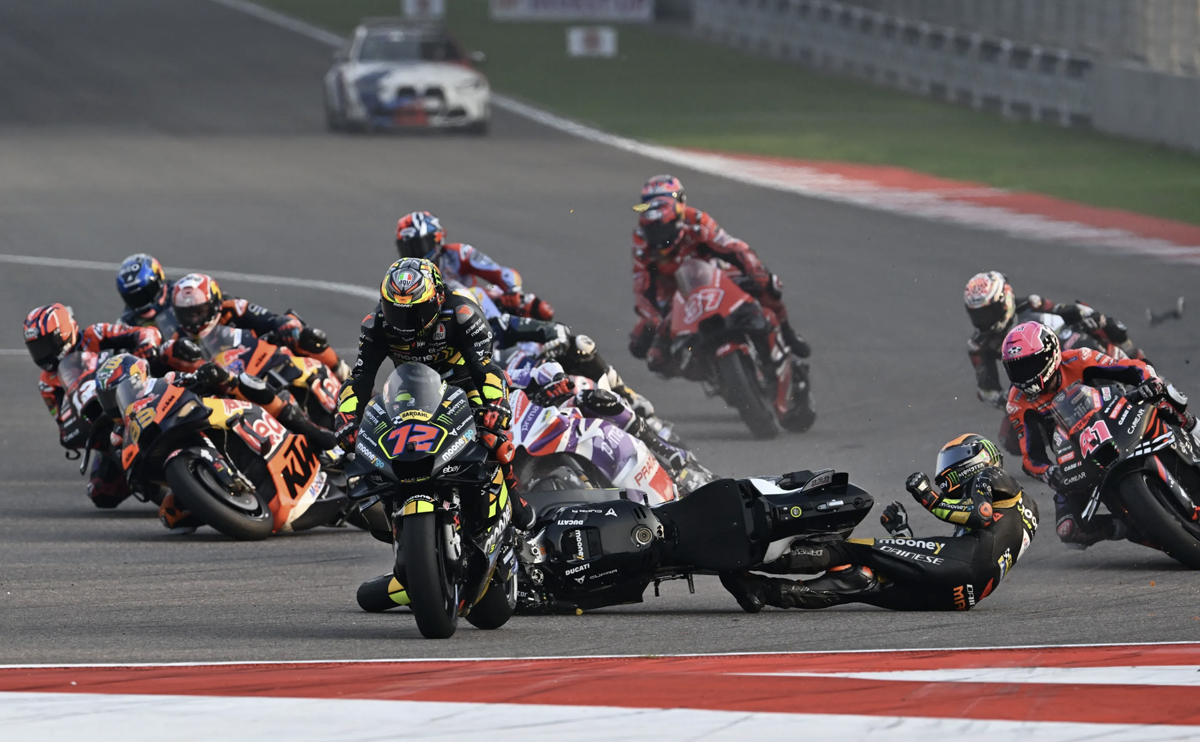 As it was, Martin took the Sprint race victory, with Bagnaia second and Marquez third, Binder was an excellent fourth, being handed the position when Mir sadly crashed out of that position. In the Main race, Bezzecchi managed to stay out of trouble and that was it as far as the win was concerned.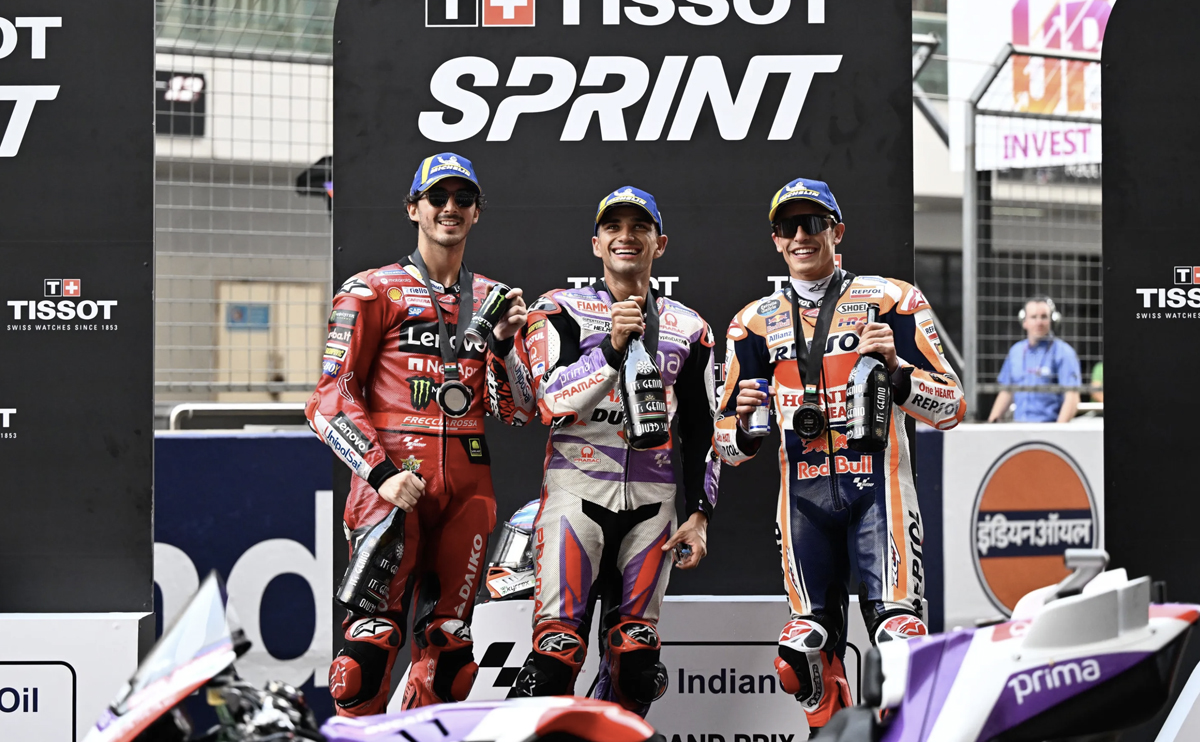 Behind him, Bagnaia and Martin were keeping each other honest and Bagnaia re-took second before throwing it down the road, with disastrous consequences for his championship hopes. Martin had an eventful race, being harried by Quartararo and losing time when he naturally slowed to do up the zip on his leathers, which had inexplicably come undone. Quartararo then briefly held second before Martin made the pass of the season to secure second. But it was only afterwards that the full extent of his achievement became apparent as he all-but collapsed in pit lane after dismounting, being completely spent and suffering from heat exhaustion, not surprising when you consider the ambient temperature was in the high 30s, while the humidity was in the 70% range. Add the enormous heat coming off the bike and things were getting pretty uncomfortable for the riders.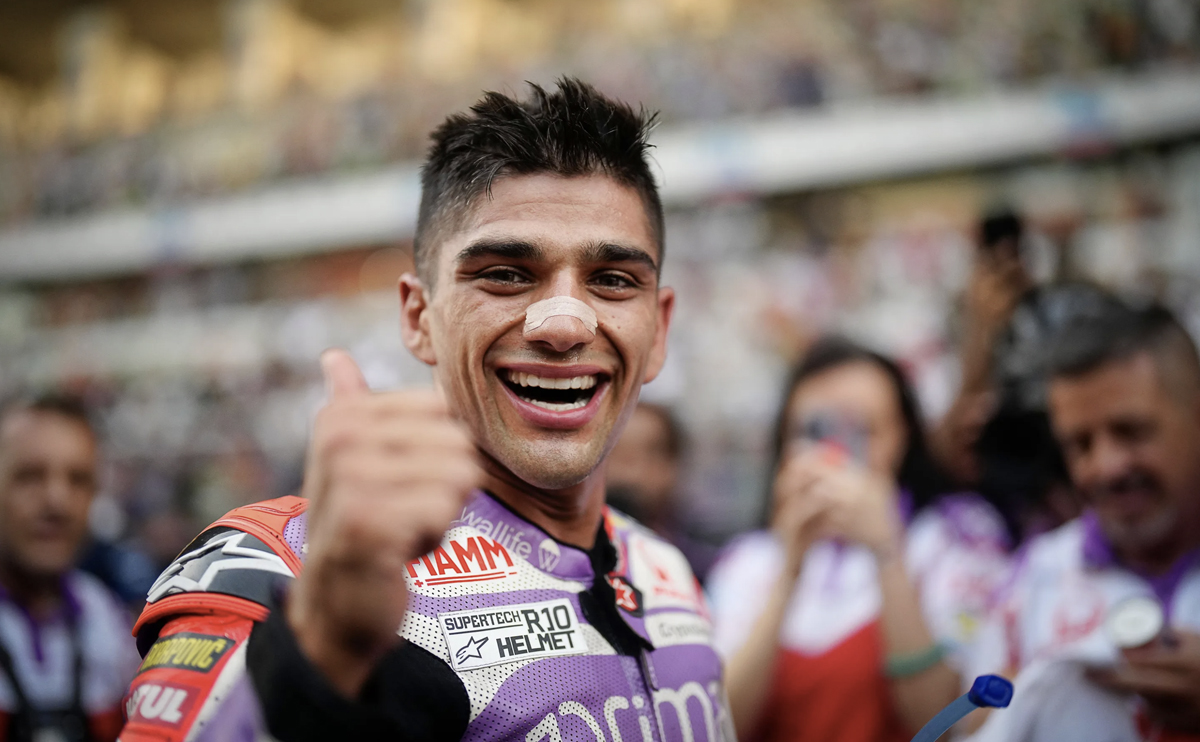 The question was, why was Martin so bad when Bezzecchi and Quartararo looked relatively fresh? There could be no doubt that Martin is just as fit as any other rider on the grid, so why was he so done in? The answer lay in his choice of rear tyre: he chose the medium rear, when everyone else was on the soft, because the medium gave him better stability when accelerating but it also gave him less grip so he was fighting the bike the whole race, which simply meant he used everything and more. Given that, his second place was remarkable, all the more so considering Bagnaia's non-finish.
In the space of three weeks, Bagnaia's championship lead has gone from 62 points to 13 over Martin, with Bezzecchi only a further 31 points behind that. Shades of 2022, when Bagnaia overcame a near-100 point deficit to Quartararo to snatch the title. At times, Bagnaia is imperious and looks as if he could win the race with one arm tied behind his back. But he continues to make crucial mistakes when he can least afford them, while Martin is getting stronger and stronger.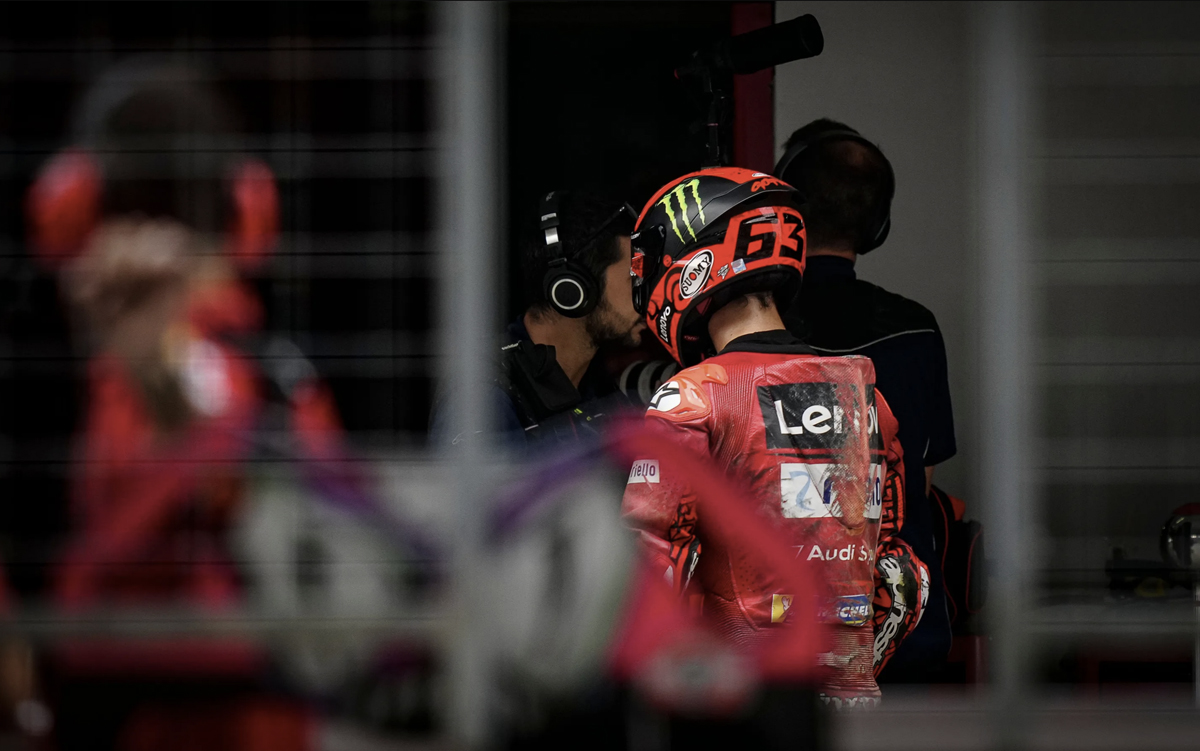 Bagnaia's Ducati looked evil under braking all weekend, hopping and jumping all over the place which is a problem, as Bagnaia's talent lies in his braking. The fact that it was like that in Misano as well has to be playing on Bagnaia's mind: lose your main weapon – other than the straight-line speed of the Ducati – when Martin and Bezzecchi are snapping at your heels and it would be easy to get rattled and make mistakes. With eight races in the next ten weeks and 266 points up for grabs, the championship is wide open which is great for us watching but expect the heat in Bagnaia's pit to be as hot as India.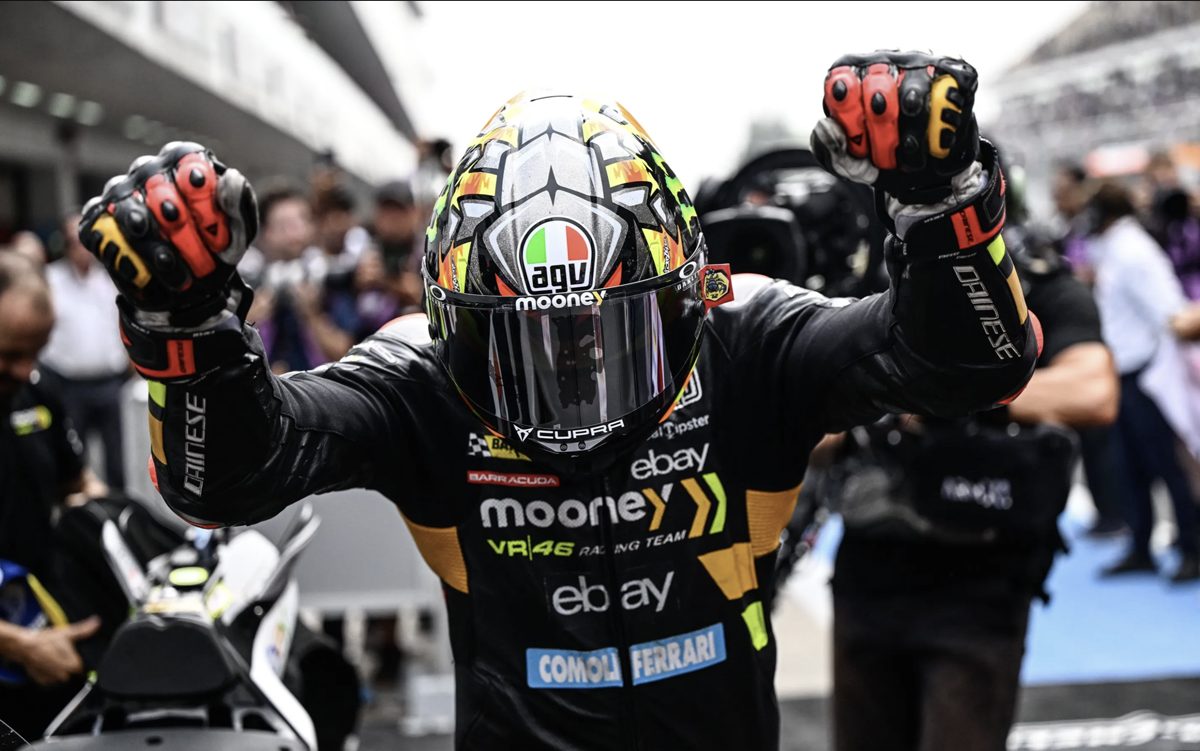 Quartararo's performance showed the impetus the sniff of a podium can do to a rider. For the first time since America, he was prepared to ride out of his skin, which any rider worth his salt will do when a good result beckons. James Hunt, the 1976 Formula One world champion, said that he was only interested in putting everything on the line if he had a chance of winning: otherwise, he just wasn't interested in risking his neck for a single point or no points at all. That must be the same for the Yamaha and Honda riders. It's a pity that Marquez crashed out of fifth place in the Main race because, if there is one thing the world championship needs, it is Marquez – and Mir, and Quartararo – fighting at the front, adding spice to the Italian dishes being served up at present.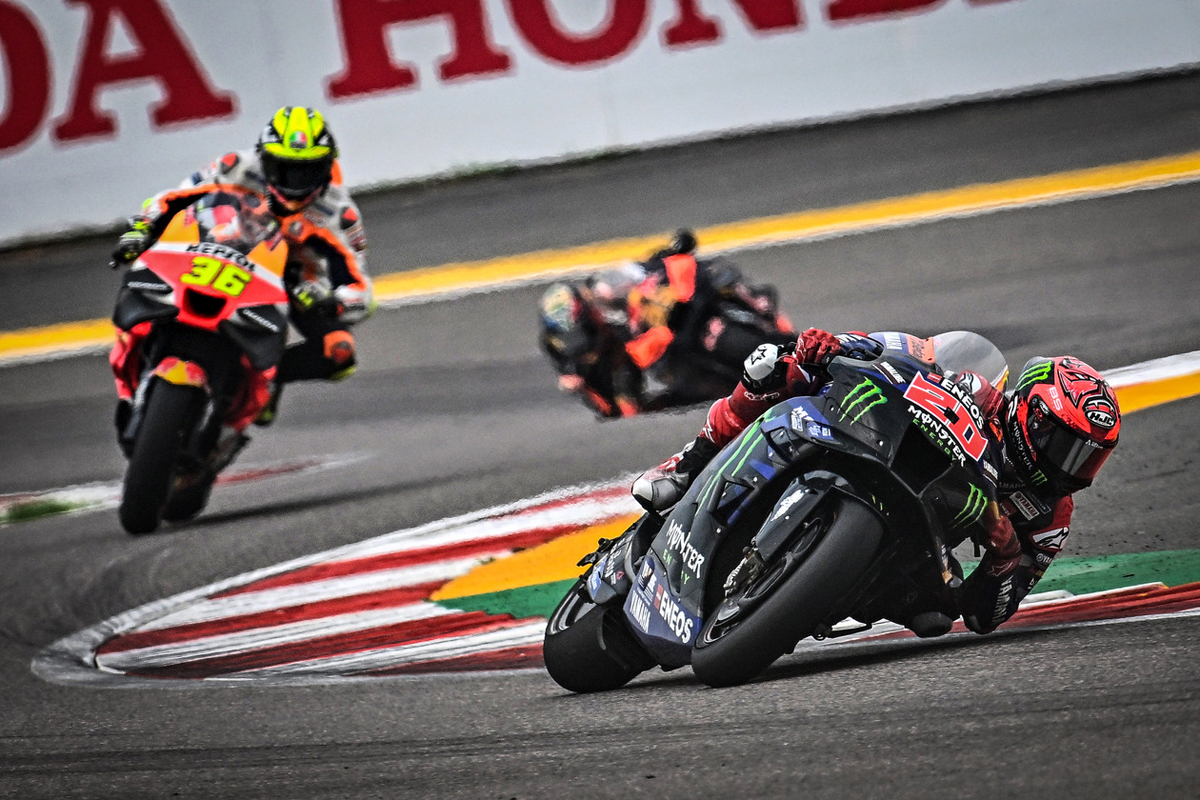 Of course, the only thing that anyone seemed to be able to talk about was where Marquez will be riding next year: stay with Honda or jump ship a year early and join his brother Alex at Gresini Ducati, riding a 2023-spec bike in 2024. It seems that every day, a new rumour goes into circulation. The latest is that Marquez will be loaned to Gresini Ducati for a year, before returning to Honda once they have sorted their s**t out. Can't really see that happening but, then again, this is MotoGP and it is best to expect the unexpected.
The only thing we can do now is to book our time in front of the TV on a Saturday and Sunday afternoon over the next ten weeks and get ready for what promises to be a fantastic showdown, hopefully running right up to the last corner of the last lap of the last race.
Well, I did say that anything can happen!