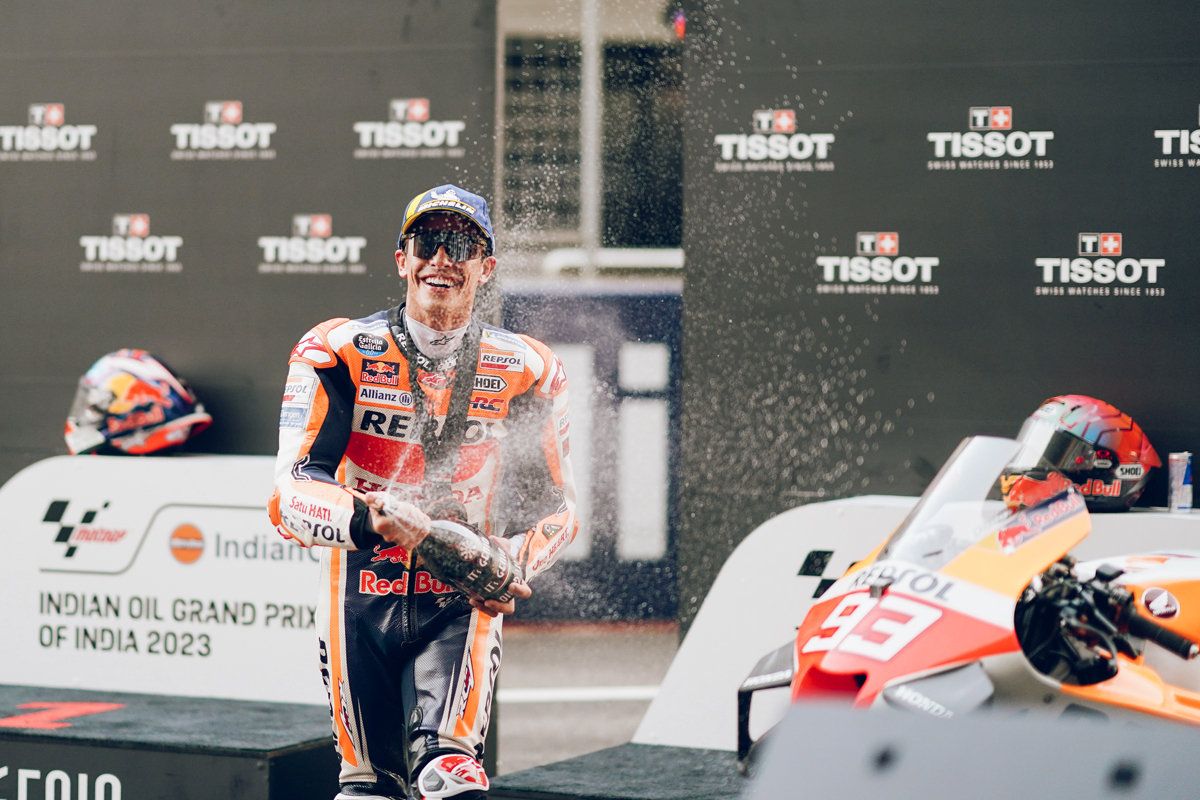 My first reaction upon hearing the news that, surprise, Marc Marquez and Honda would indeed be parting ways at the end of the 2023 MotoGP season, was one of relief: now we can put that limping dog of a story to bed and get on with enjoying the last six races of 2023 which, if the last four races are anything to go by, should be fantastic.
At one point it would have been inconceivable to suggest that HRC and Marquez would part ways, so much success have they enjoyed together: six world championship titles, 59 race victories, 101 podiums and 64 pole positions. But, if Marquez' bone-breaking crash in 2020 wasn't the RC213V's fault, his dire 2023 season has certainly been the fault of a motorcycle and a company that has unfathomably lost its way.
Many will attribute that disastrous slump in form to Marquez' absence, which suggests that the bike was built and developed around his talents and that, without him and his all-pervading influence, the project lost its way. Maybe that is so but his teammates in the past three years have been nothing but top drawer talent and to suggest that they were and are at fault or, at least, not up to the task of developing a bike, is to do a disservice to their particular talents.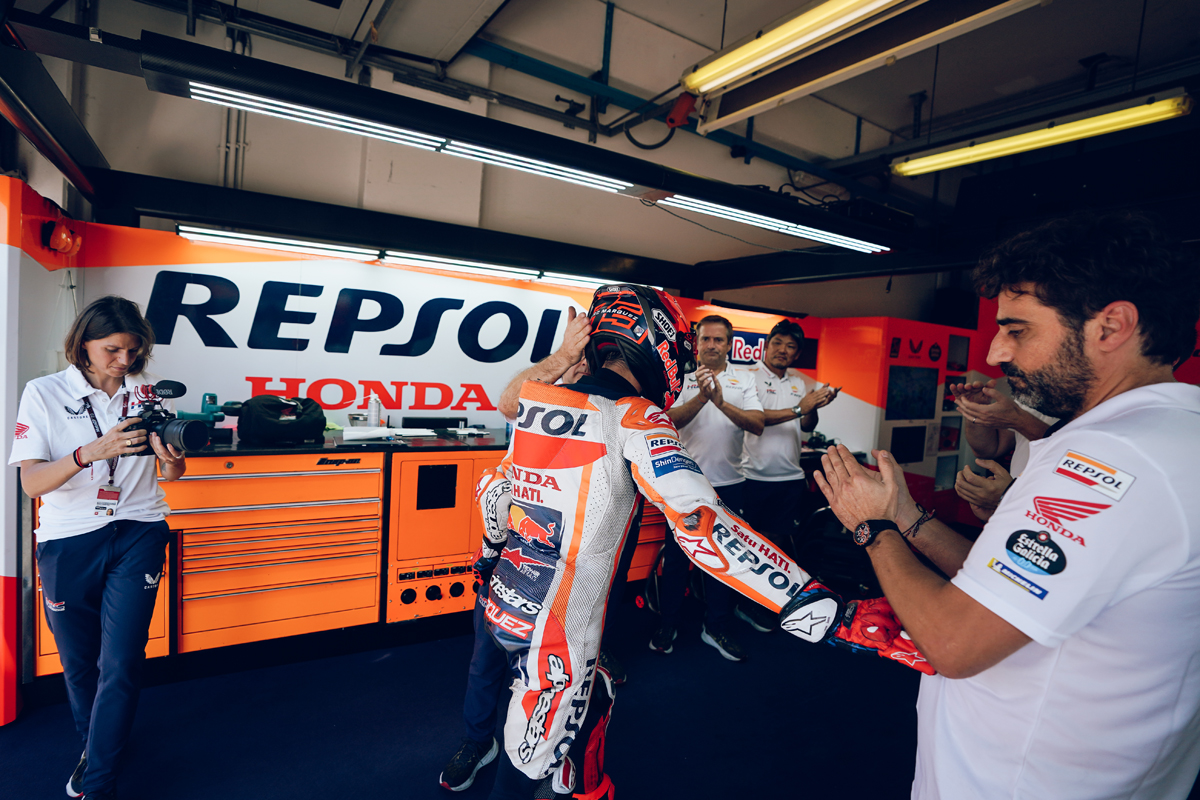 Of course, MotoGP racing is sprinkled with examples of riders failing to get to grips with a previously dominant bike: Rossi at Ducati: Lorenzo at Ducati (for a while, at least) and also at Honda: as well as Rossi jumping on a previously rubbish Yamaha and turning it into a winner almost overnight when the likes of Biaggi and Gibernau struggled with it. Will Marquez become yet another statistic on board a 2023 Ducati in 2024?
I'd like to think not, as the prospect of Marquez fighting consistently at the front again is tantalising, as it would be to have Quartararo, Mir and Rins up there as well. Only time will tell if Yamaha and Honda can turn up the wick again. What direction will Honda take without Marquez to concentrate all their efforts on?
It's always dangerous to think that jumping on a currently-dominant bike will work for every rider. Who's to say that Ducati will continue its run of form? Again, motorsport history is littered with examples of a sudden downturn in form of a previously dominant car or bike. How would Marquez feel if the 2024 Honda gets the recipe right and starts winning again, while Ducati gets their sums wrong? Of course, the plus point for Marquez is that he will be riding this year's dominant GP23 and the factory team will be riding the unknown quantity that is the 2024 GP24. So many variables…
At the moment, there has been no announcement as to where Marquez will be next year but, as Gresini Ducati is the only team with a spare seat, it is likely to be there, riding alongside his brother. But it will be for only one year at the present time and, in 2025, there will be a whole bunch of free factory seats, with many contracts up for renewal. Could there be a seat for Marquez back at Honda in 2025, if the 2024 RC213V (or possibly a completely new RC 214V bike) proves to be a winner? Would a Honda not built around Marquez' particular riding style work with him on board? After all, the 2022 and 2023 Honda's haven't suited him after testing input from HRC's other riders.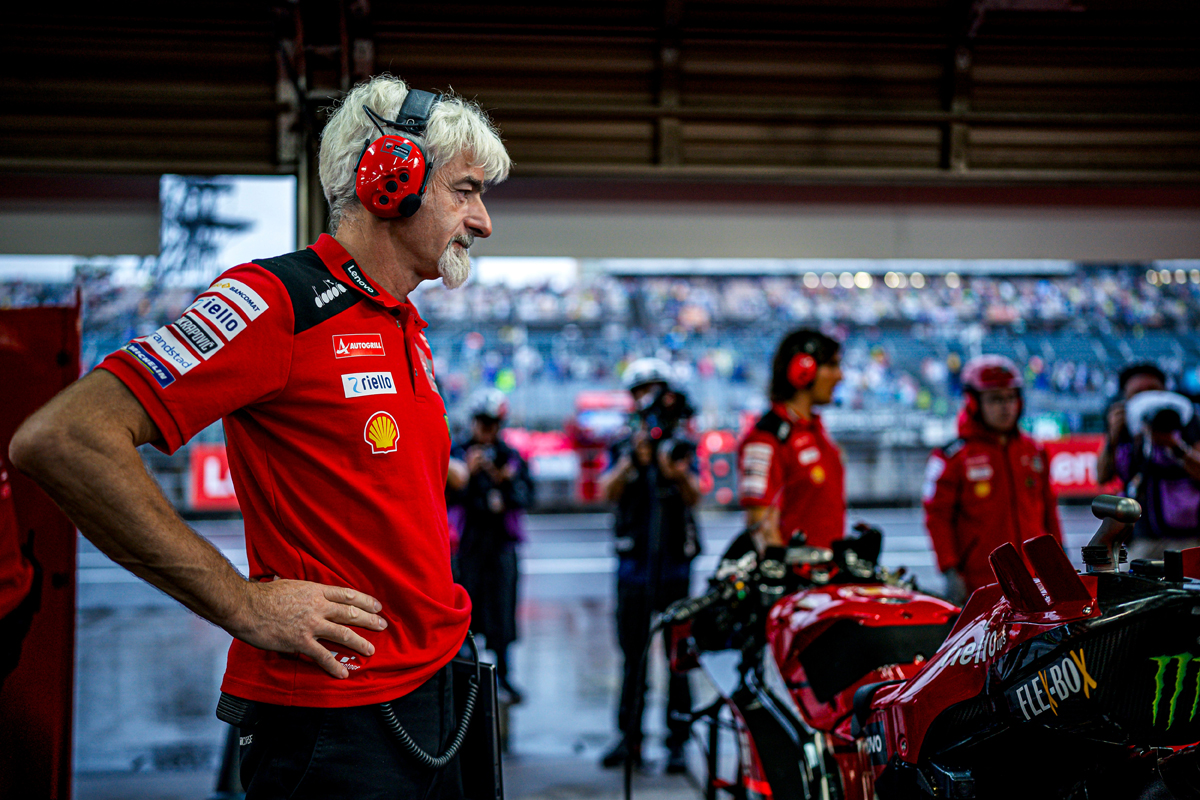 Of course, the Ducati has had no input from him, so the real test will be whether he can adapt to a motorcycle that hasn't been built around him. If he can, then we all might need to start reassessing our definition of the Greatest Of All Time. That should keep the Rossi fans happy…!