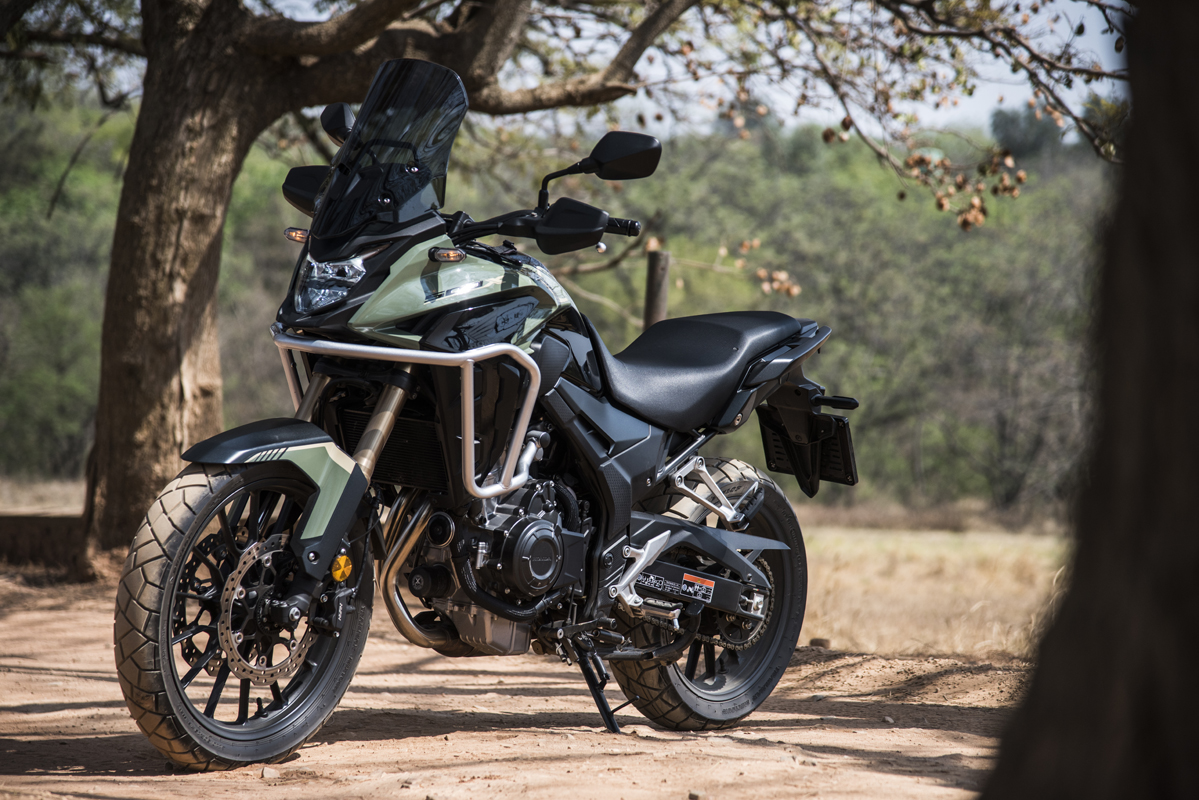 A review of a motorcycle does not always convey the full story of what that bike is about. The importer will try and give the journalists an impression based on how they perceive the bike to be used. They will choose a route which showcases the abilities of the bike. Honda SA's introduction of the CB500X was no different. They took us through a mud wallow and up hills and down dales on a predominantly offroad route. This did have the effect of impressing us with how well the bike performed offroad, but it didn't really showcase the total array of talents that the CB500X possesses. What was obvious was that it was a typical Honda in that it was well screwed together, decently equipped, and likely to be ultra-reliable. Add to that a purchase price of R122,399 and we knew that Honda had a winner on its hands.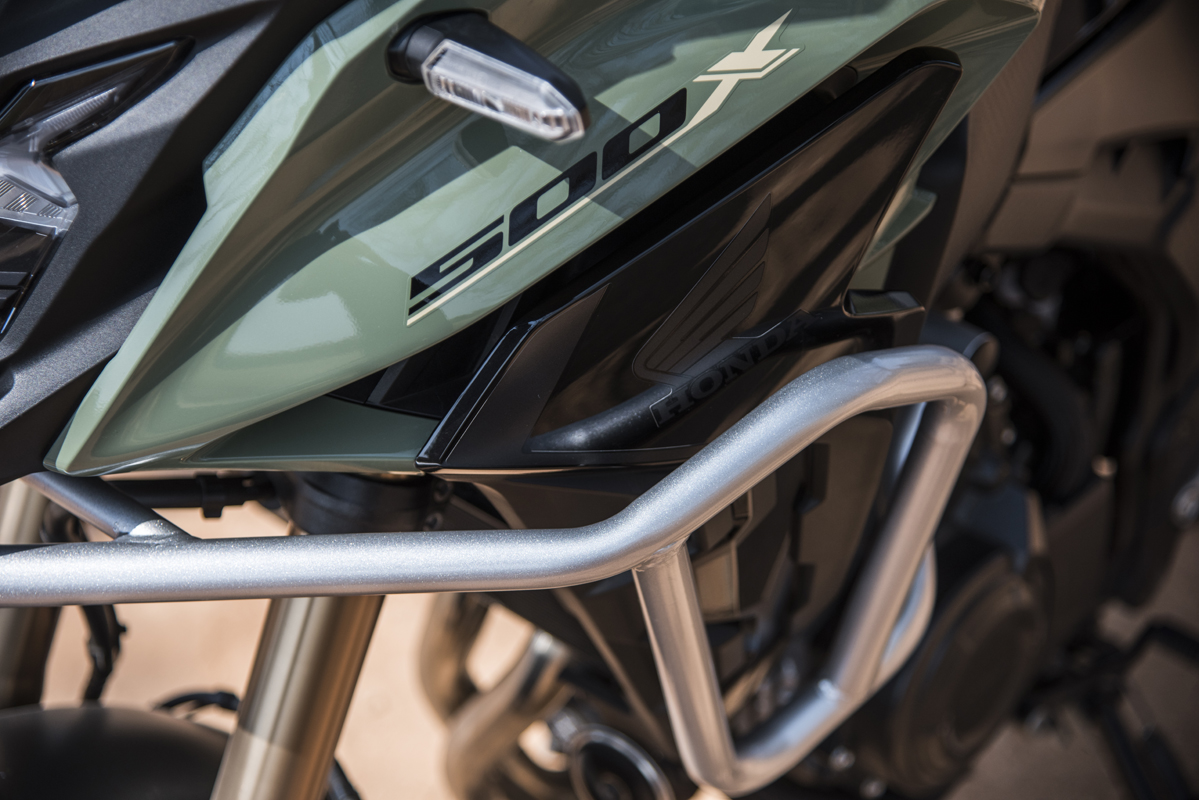 But here is the thing. None of us buy a bike because we want something in our garage with two wheels. We have an idea in mind of what we want to do and then buy a bike that we can afford which will fulfil that dream. It comes back to our lifestyle. So, what is the CB500X's ideal role? Let's look at the package and then try and draw some conclusions.
The CB500X puts out 46.9 hp @ 8,600 rpm from its 471 cc parallel twin, twin-cam 4-valve motor and 43 Nm of torque @ 6,500 rpm. This gives perky performance to drive its 199 kg wet weight. The bike is handsome with its typical Honda Adventure bike looks. A decent screen shields the rider in a roomy cockpit. In fact, one of this bike's strengths is the fact that whilst compact, it is not small. This is particularly beneficial when you carry a passenger for any distance. Instrumentation is by an LCD screen which tells you all you need to know.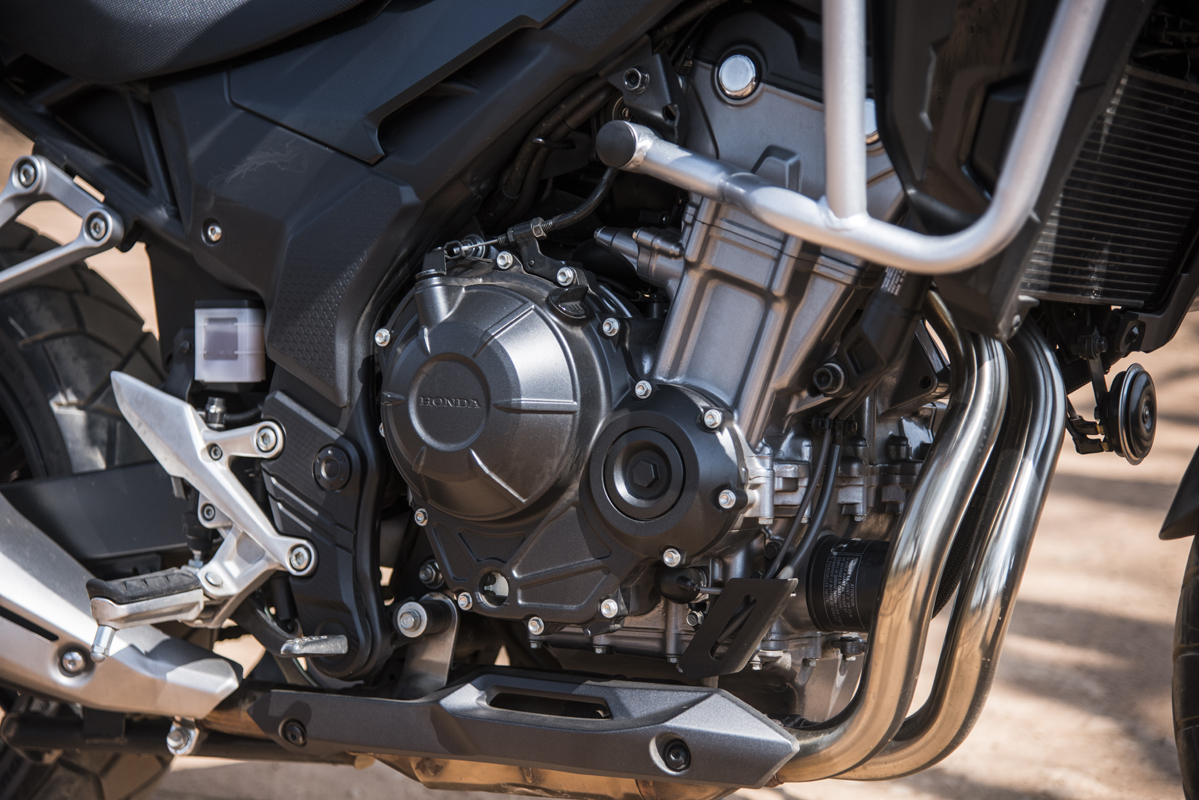 Suspension is by Showa with a 150 mm travel Big Piston SFF-BP front fork and Honda's familiar Pro-link back shock setup with 9 preload adjustments and 135 mm of travel. Seat height is an accessible 833 mm, making the bike suitable for most riders. A huge score is a decent 17.5l fuel tank which, when combined with the superb fuel economy, gives a significant range easily in excess of 425 km. In fact, my mate Duncan who has lengthened his gearing and loves 110 km/h cruising on his CB, gets over 500 km per tank. Traversing the vast tracts of Africa that this bike is capable of; a decent fuel range gives huge peace of mind. Wheels are cast aluminium, with a 110/80×19 up front and a 160/60×17 rear.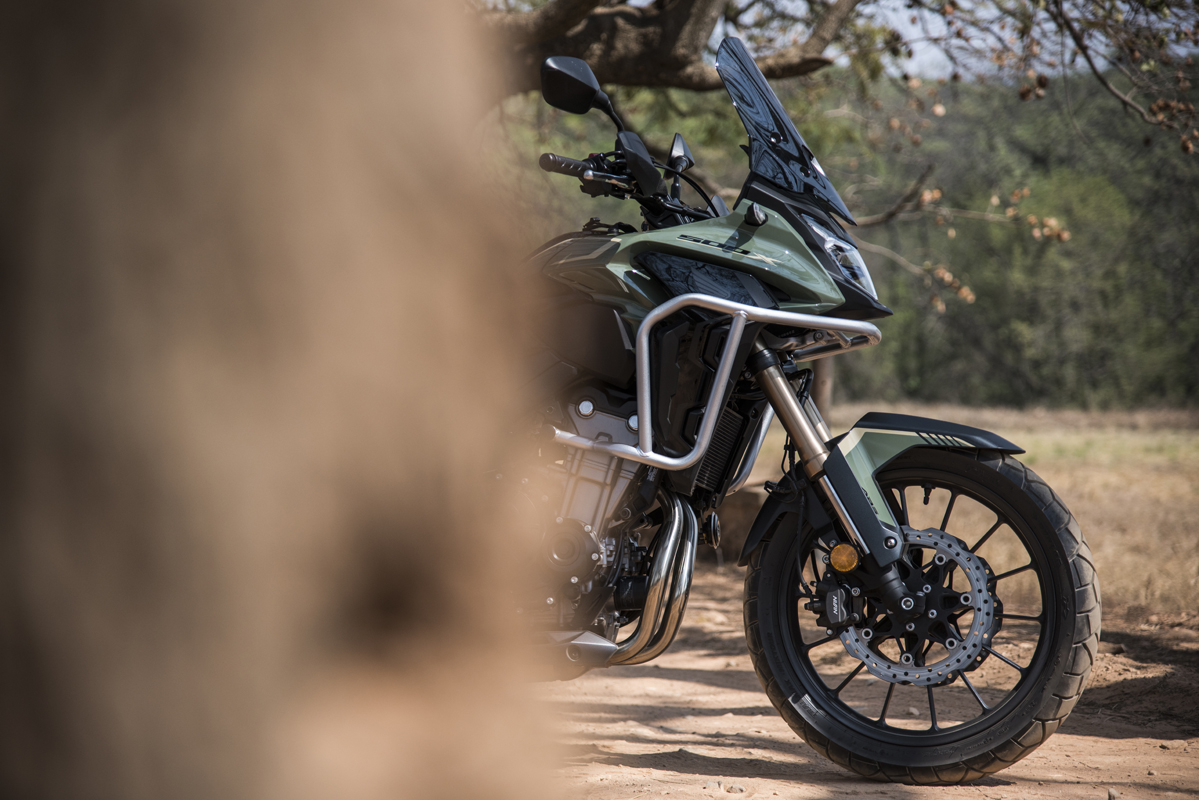 Whenever bikes with adventure pretensions are spec'd with cast wheels, we get howls of protest from all and sundry. "Give us spokes" they cry in unison. Motorcycles for me are about form and function. Big and heavy Adventure bikes are notoriously hard on rims when ridden offroad with gusto, and more flexible spoked wheels have a better chance of survival. On a lighter bike, this does not hold true. I have never heard of a 390 KTM Adventure or a BMW G 310 GS that trashed their rims. KTM fitted spoked wheels to their latest 390 Adventure by popular demand, not because it needed them. I love the plug-and-play simplicity of cast wheels or tubeless spoked rims. A US-based Adventure company that runs offroad tours in North and South America operate a fleet of CB500Xs and in years of operating has never dinged a rim. So there, case closed!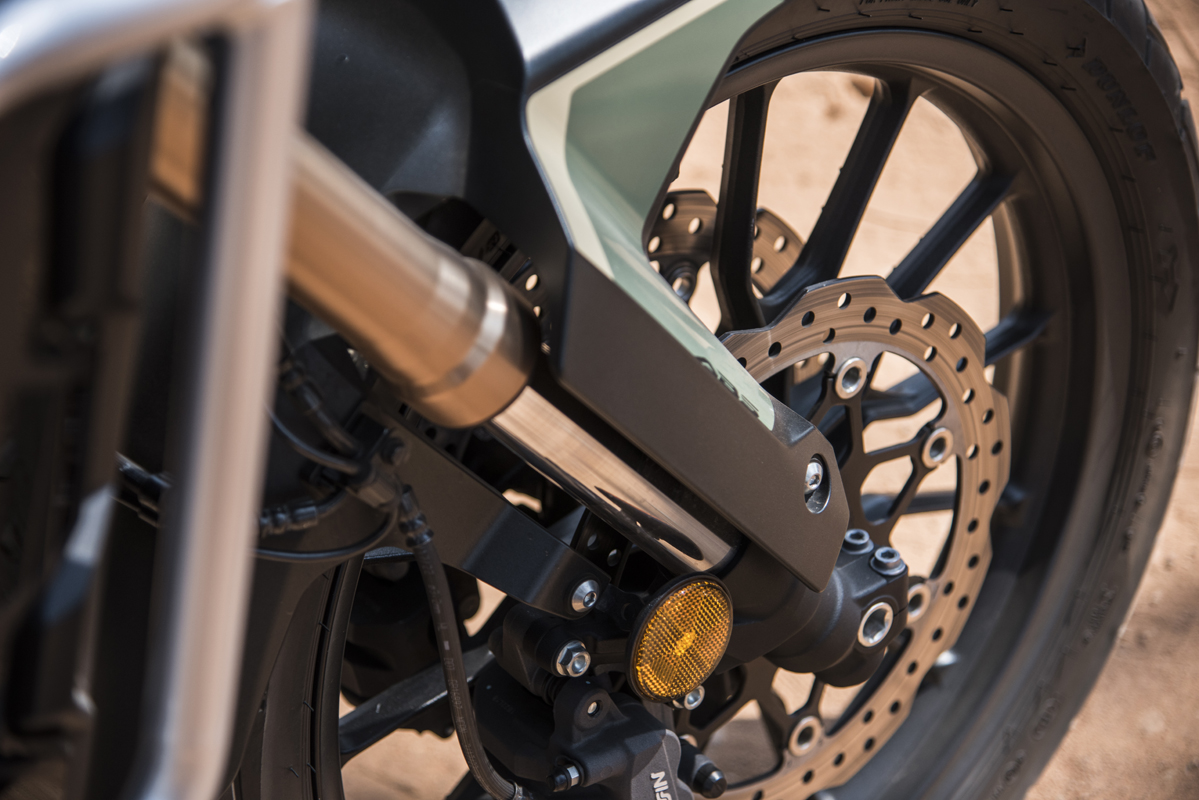 I asked Honda's Riaan Fourie if I could spend an extended time with the CB500X to properly understand the bike in all its guises. As most of you should know by now, I use bikes as my primary form of transport. This reveals way more about a bike than what is revealed to a "weekend warrior". The Honda, to my mind, offers a spectacular value proposition to more and more cash-strapped riders out there. Many of us simply don't have the loot for a R300k Adventure motorcycle. Visually it is a substantial and handsome package, so parking it at your local coffee haunt draws admiring rather than derisive glances. The riding experience also does not disappoint.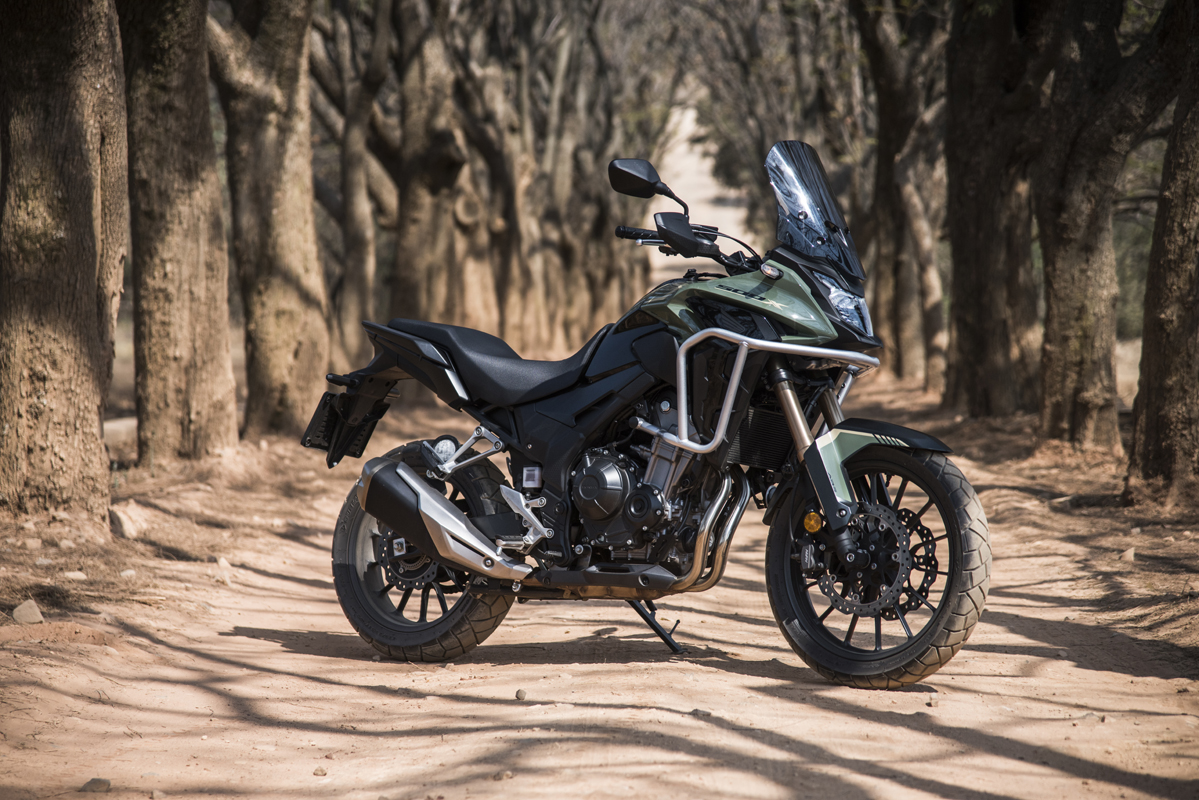 The bike feels taught and goes exactly where it is aimed. You do get the feeling that while adequate, the back shock lives in the shadow of the performance of the big piston fork. It is probably the one upgrade that I would consider on my X. You can then run the tyres that are best suited to your kind of riding environment and always come away satisfied. The CB500X punches way above its weight. Unless you are seriously masochistic, reliability is non-negotiable for a motorcycle that you ride far and wide. The CB500X has evolved over its 10-year lifespan into as bullet-proof a bike as money can buy, giving satisfying levels of performance both on tar and dirt.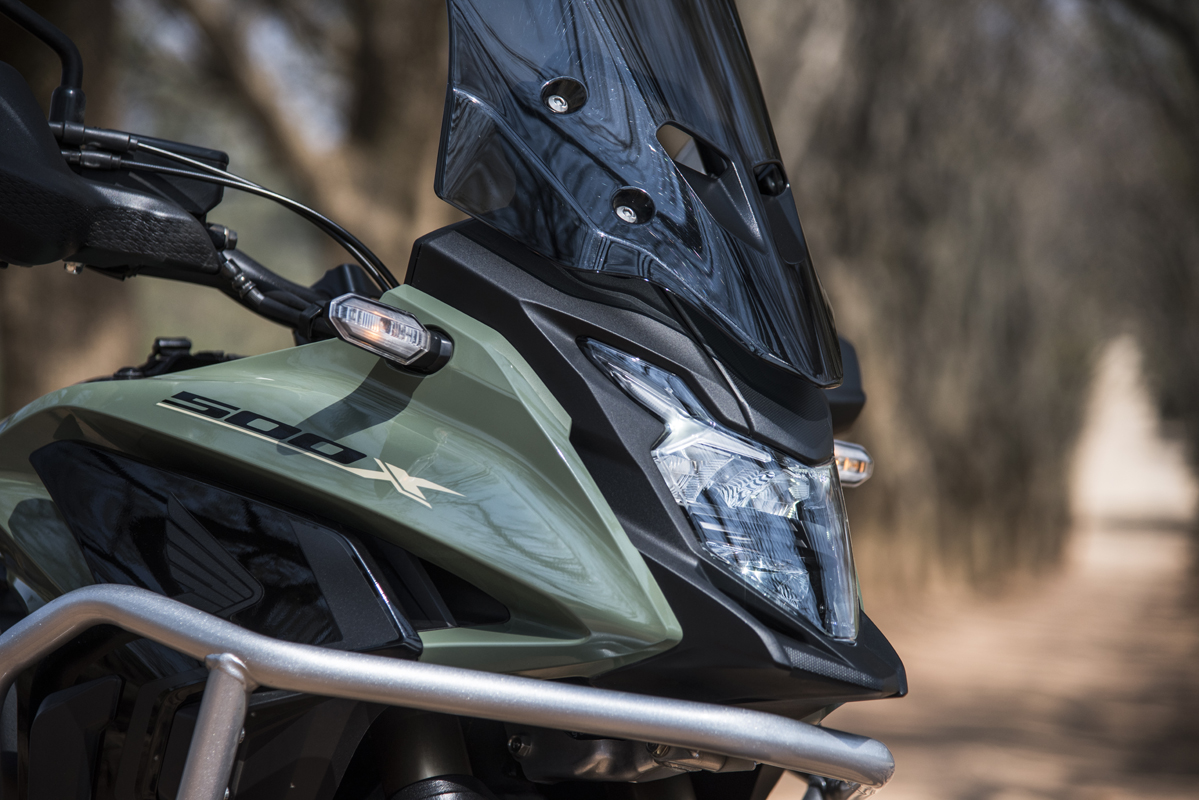 The riding position, screen protection, seat comfort and smooth operation of the X, make it an ideal companion whether commuting, breakfast running with your missus, or touring Namibia or wherever tickles your fancy. Having been around for a long while internationally, there is no problem accessorising your X for your intended use. Having spent extended time on the Honda CB500X and considering our road conditions and traffic volumes, I found myself asking if we need more bike than the X offers, especially considering its superb pricing. Is it only half the bike of the expensive big guns? Not on your Nelly! We may want more, but we don't need more!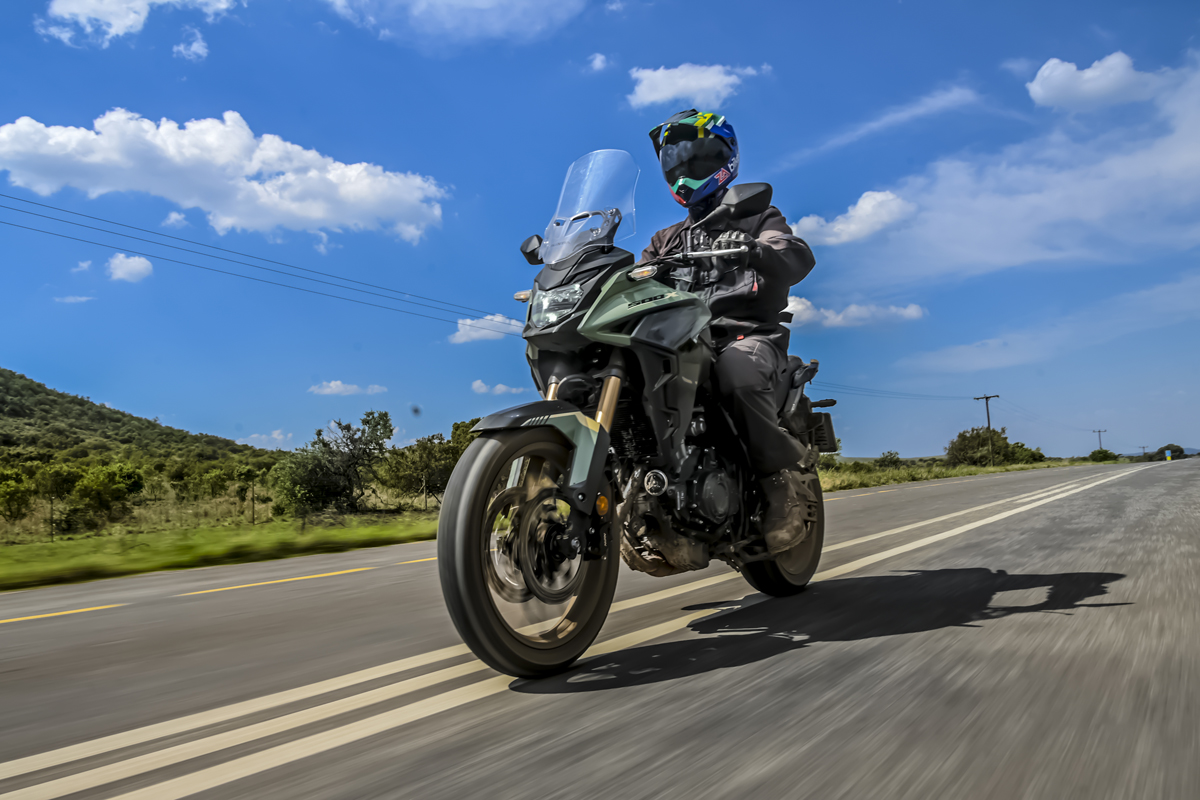 The Honda will take you wherever you choose to go and bring you back again. In these times of punitive fuel prices, its general economy alone makes it worth buying. The trips and lifestyle options that it opens for you just become a huge cherry on top. The CB500X is one of those rare bikes that adds up to more than the sum of its parts. If you are looking to downgrade in size, weight, and power, to something a bit more manageable, or you are looking to get a bike that will save you both time and money, as well as open a whole new world of adventure, then this might be just the ticket.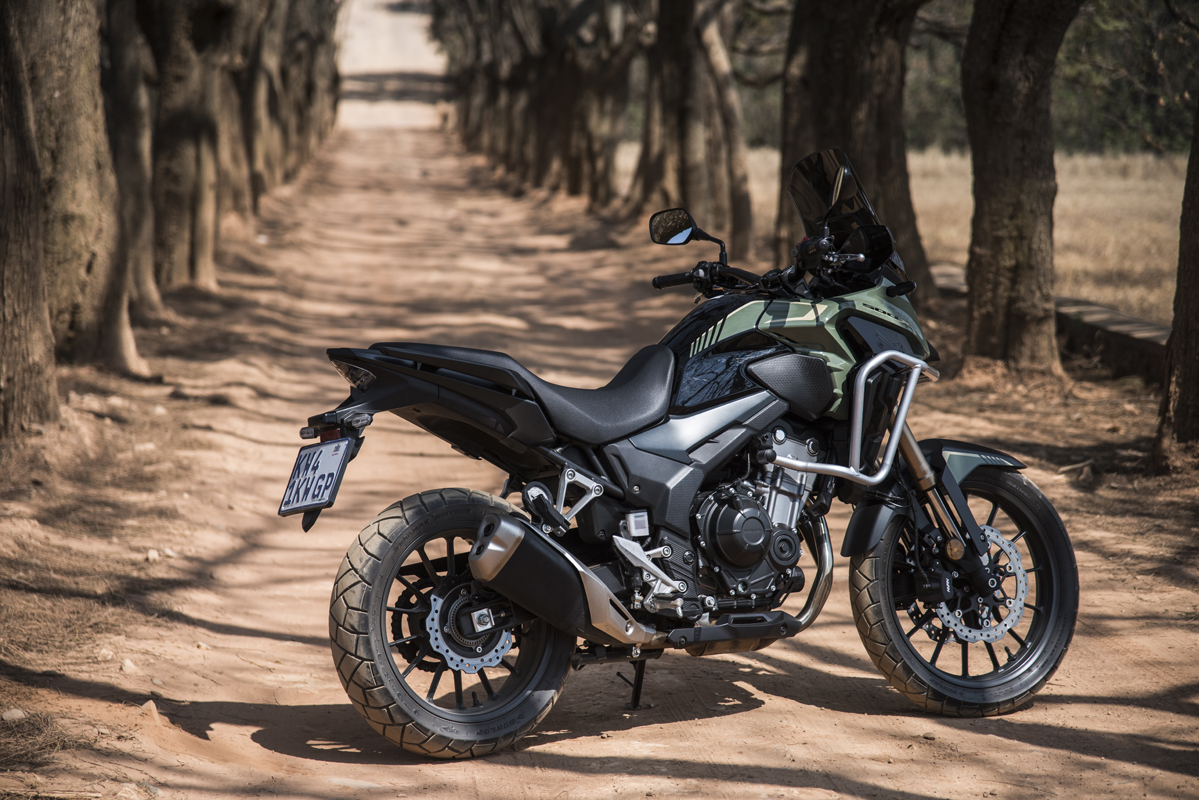 Honda CB500X
For more information on the bike featured in this article, click on the link below…