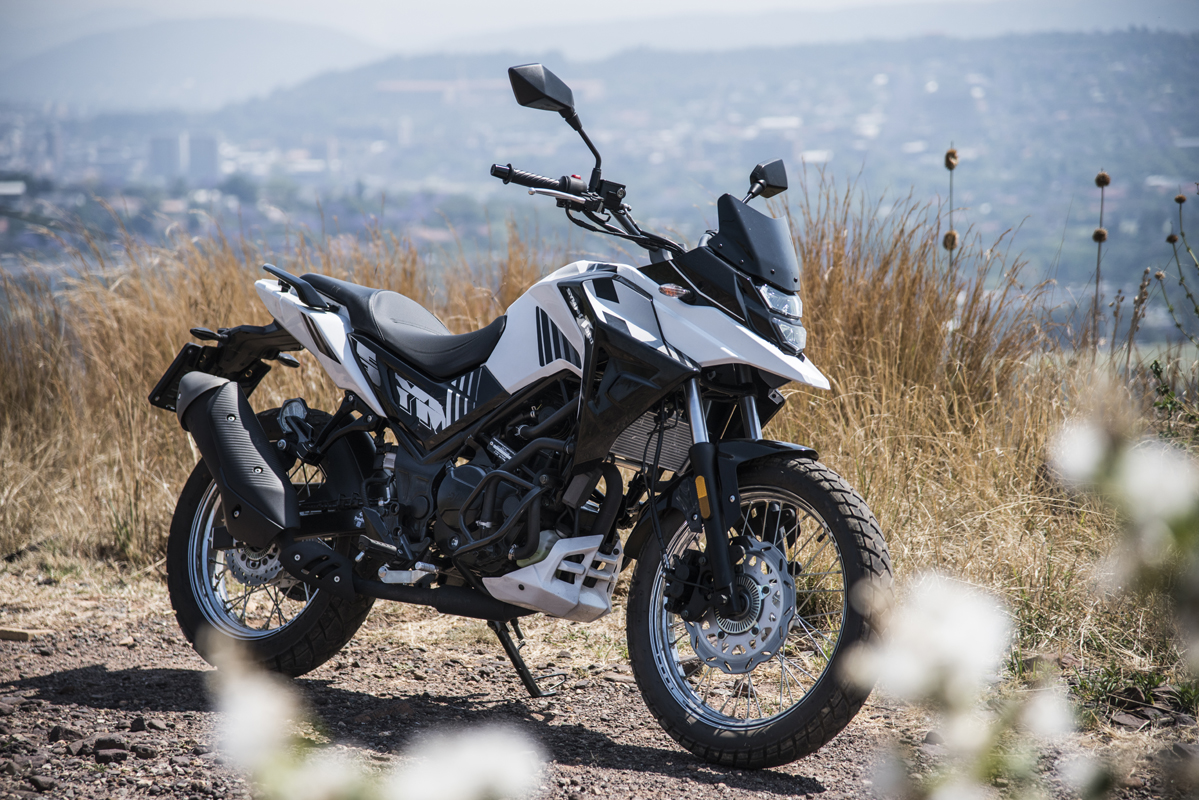 We live in weird times. Fuel prices are astronomically high and traffic conditions are next level. I live in Pretoria but need to travel often to Johannesburg in the course of my business. Intercity travel is both time-consuming and frustrating. It is not uncommon to find yourself at a complete standstill on the four-lane highway linking the two cities. If you commute by car, that is. The beauty of a motorcycle is that you can trickle through the traffic and are seldom if ever brought to a stop. This saves a huge amount of time and frustration.
Numerous motorcyclists commute by bike. This has resulted in large-capacity motorcycles being termed commuters. Now don't get me wrong, you can commute on a Goldwing, but why would you? It is false economy to utilise your BMW R 1250 GS Adventure for commuting. Whilst big bikes are economical when compared to cars, it is not just an issue of fuel consumption.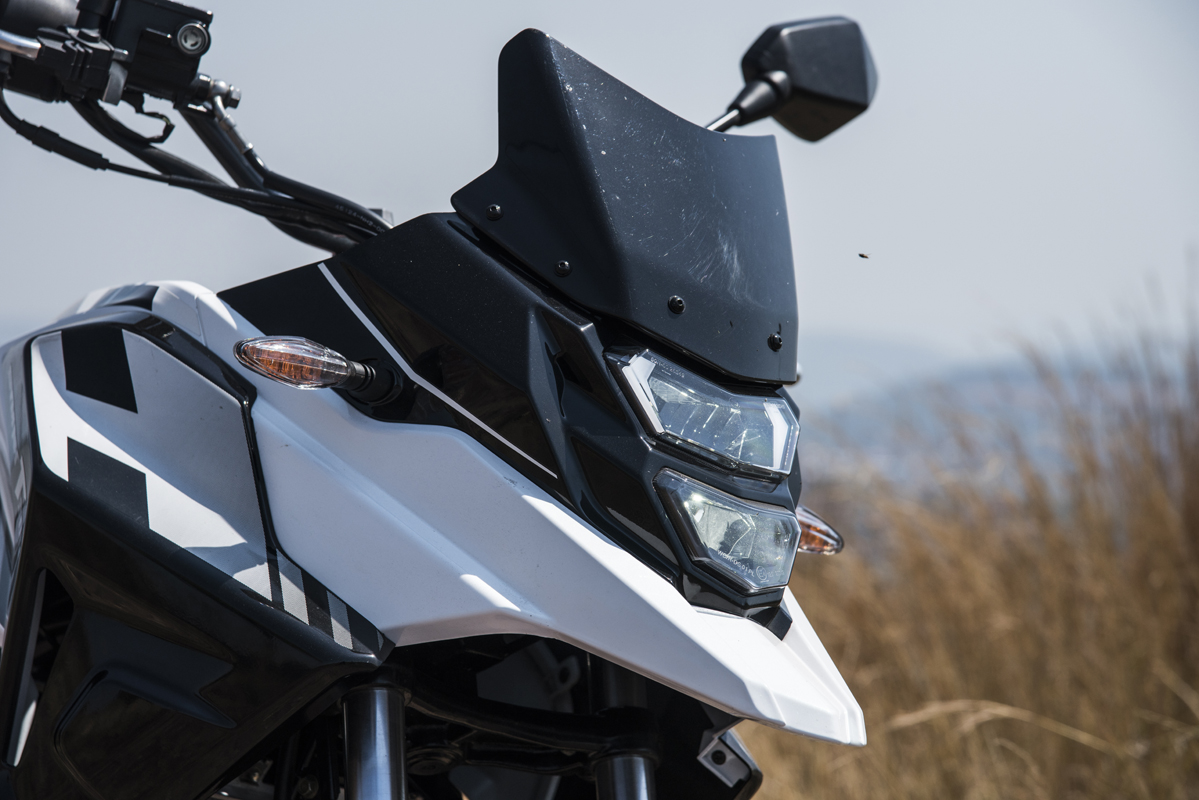 Big bikes are expensive to buy and service, heavy on tyres, bulky, and hopelessly overpowered for a commute in heavy traffic that seldom sees you averaging more than 90 km/h. If you can buy a bike that performs perfectly in this environment, is light, agile and super economical to buy and run, surely this makes more sense? You can literally pay for it out of your savings, keeping your behemoth fresh for what you really bought it for. The SYM NHT 300 is a powerful case in point.
SYM products are now well known in SA, enjoying the backing of KMSA, importers of the Taiwanese brand. Over time they have built up an enviable reputation for reliability. At R59,950, the NHT 300 costs much less than a good quality mountain bike. It goes through traffic faster than the best of them and provides a whole lot of fun to boot.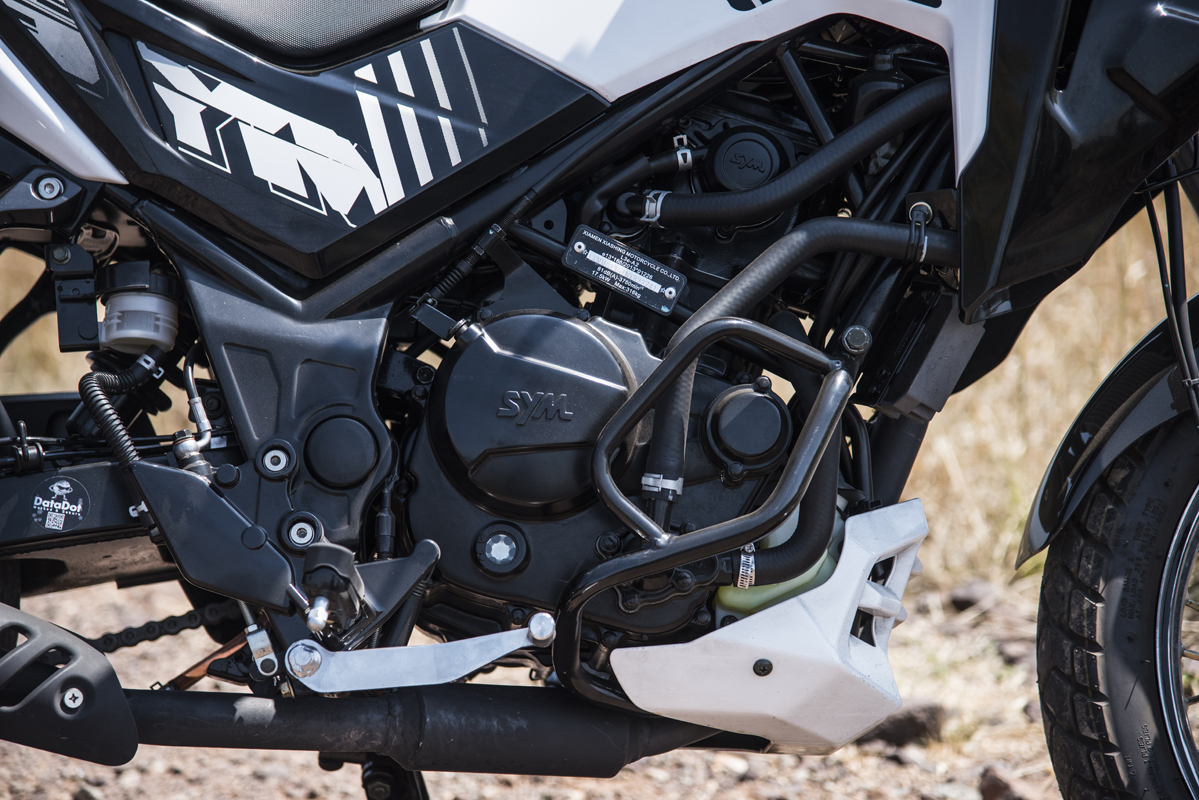 The SYM sports a 278 cc liquid-cooled single which puts out a healthy 17.7 Kw and 22.5 Nm of torque. Fed through a six-speed box, and weighing in at 166 kg, the NHT 300 performs really well. It effortlessly drops traffic from a stoplight and has plenty of oomph to scoot up hills and cruise in excess of the legal limit. In fact, I was truly impressed with the overall performance. To not feel vulnerable on the highway, you need to be able to run with and overtake slower traffic easily.
The SYM does this easily, never feeling stressed or strained and not needing to be flogged unmercifully. The SYM has Adventure bike styling which makes for an upright riding position which gives you a commanding view in the traffic. At 6'3", I found that the bars are brought too close to the rider courtesy of rearward slanting handlebar risers and the bend of the wide bars. Saying this, it may well be perfect for shorter riders.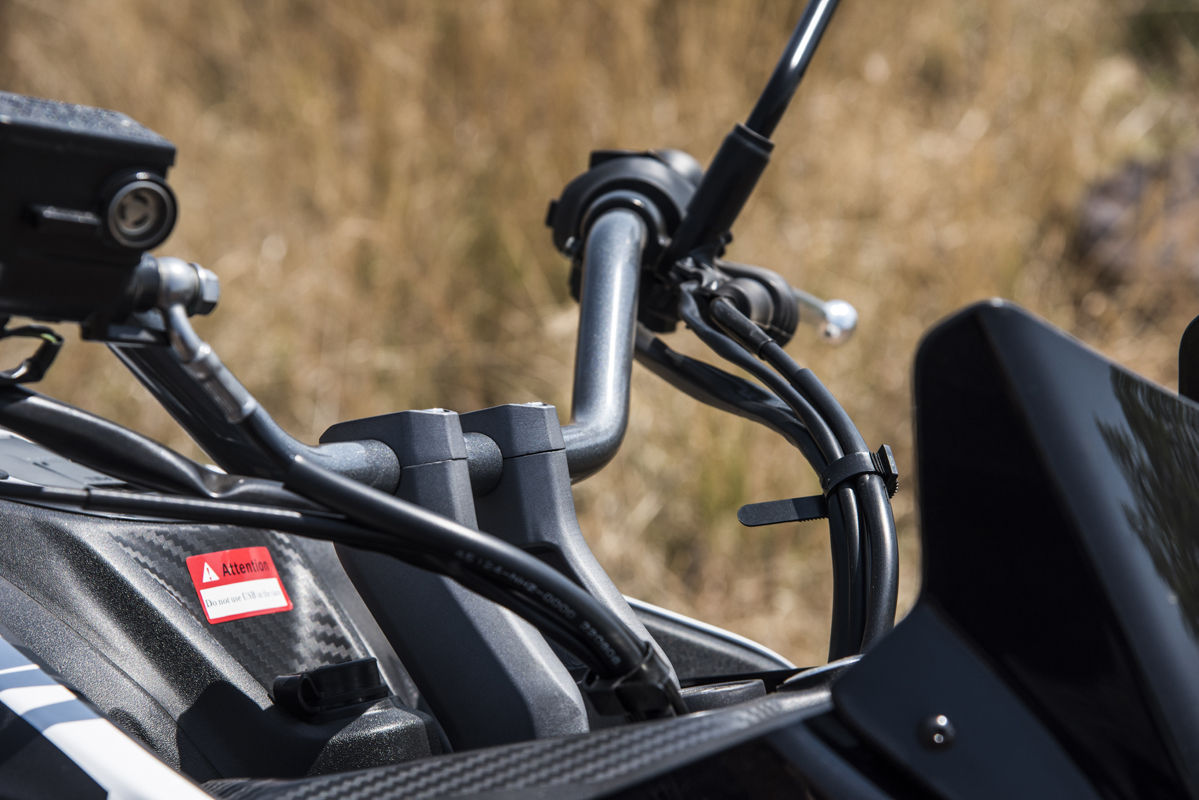 The NHT 300 has around 140 mm of travel at both ends. I found the rear shock to be a trifle over-sprung, which made the ride a bit harsh over rough patches of tar. Disc brakes back and front provide adequate stopping power. Having said that, the brakes seemed to be improving as the k's mounted up and the brake pads bedded in. Handling is stable and predictable, allowing the little SYM to engage in the cut and thrust of urban commuting with aplomb.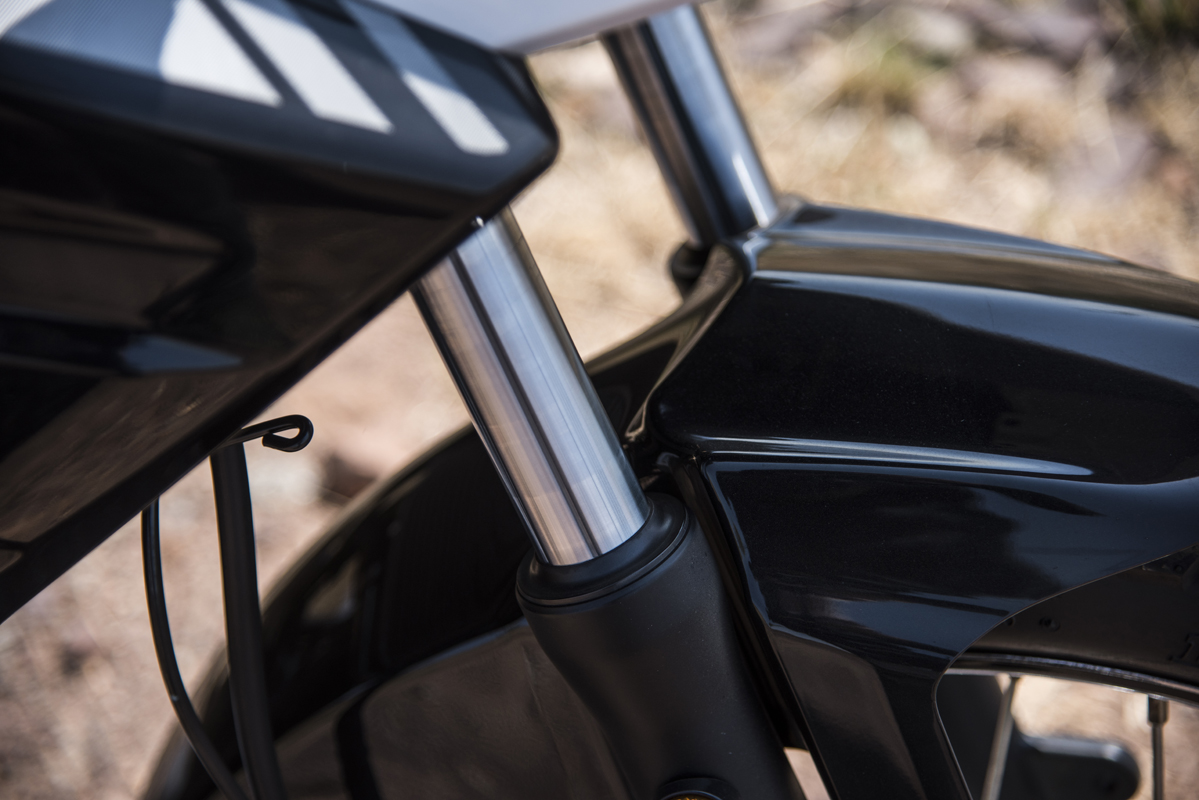 The seat height is 860 mm, due to the taller stance of the Adventure styling. The lightness of the bike makes this a minor issue, even for shorter riders. The NHT would definitely be up for some Tiddler Touring, both on tar and decent dirt roads. It sports some decent engine protection bars in case the bike tips over. The flyscreen could have been a bit taller to offer some wind-cheating benefits.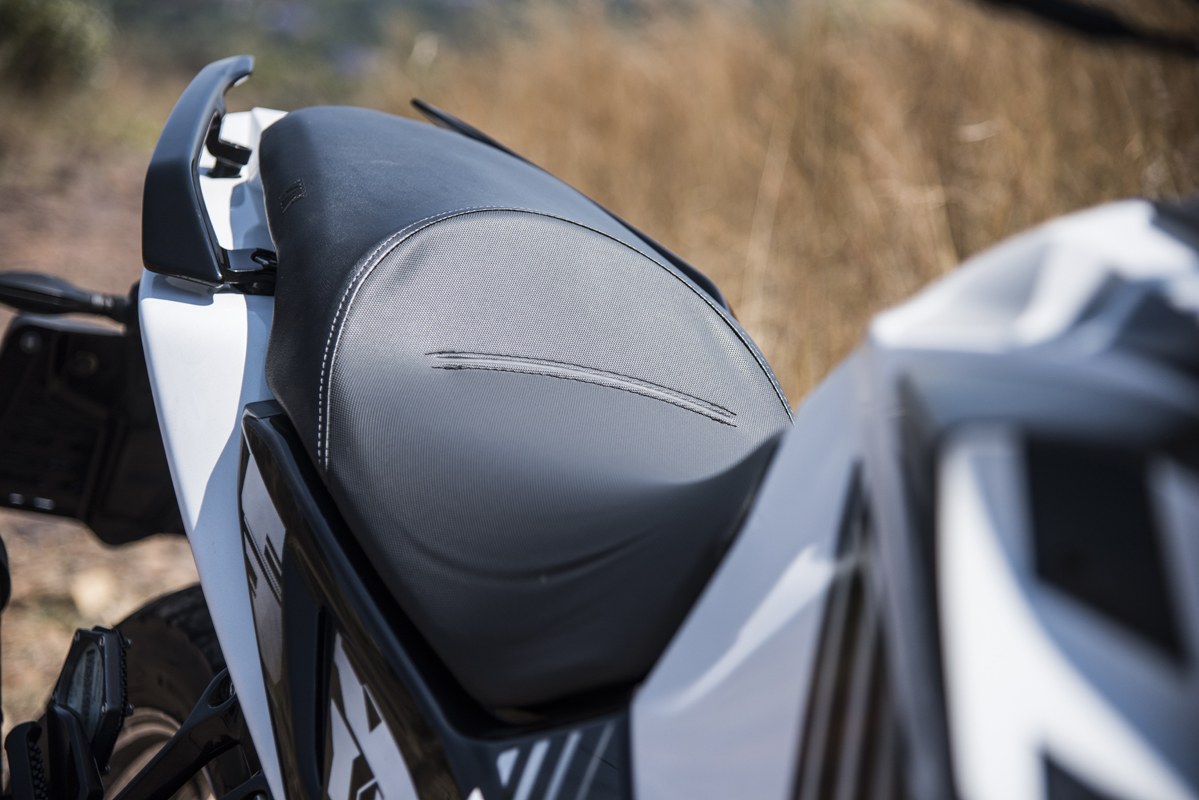 Whenever bikes with adventure pretensions are spec'd with cast wheels, we get howls of protest from all and sundry. "Give us spokes" they cry in unison. The SYM NHT range are all impressively equipped with spoked wheels, for those who like the more adventure-like look and carrying tubes. I would have personally preferred tubeless rims, as tubed spoke wheels do not give you the benefit of plug-and-play puncture repairs, but that's just me.
With fuel consumption that settles at around 3.3l/100 km, it has a decent range on its 11-litre tank (over 300 km). I am confident that the consumption figures could be improved on with some restrained riding.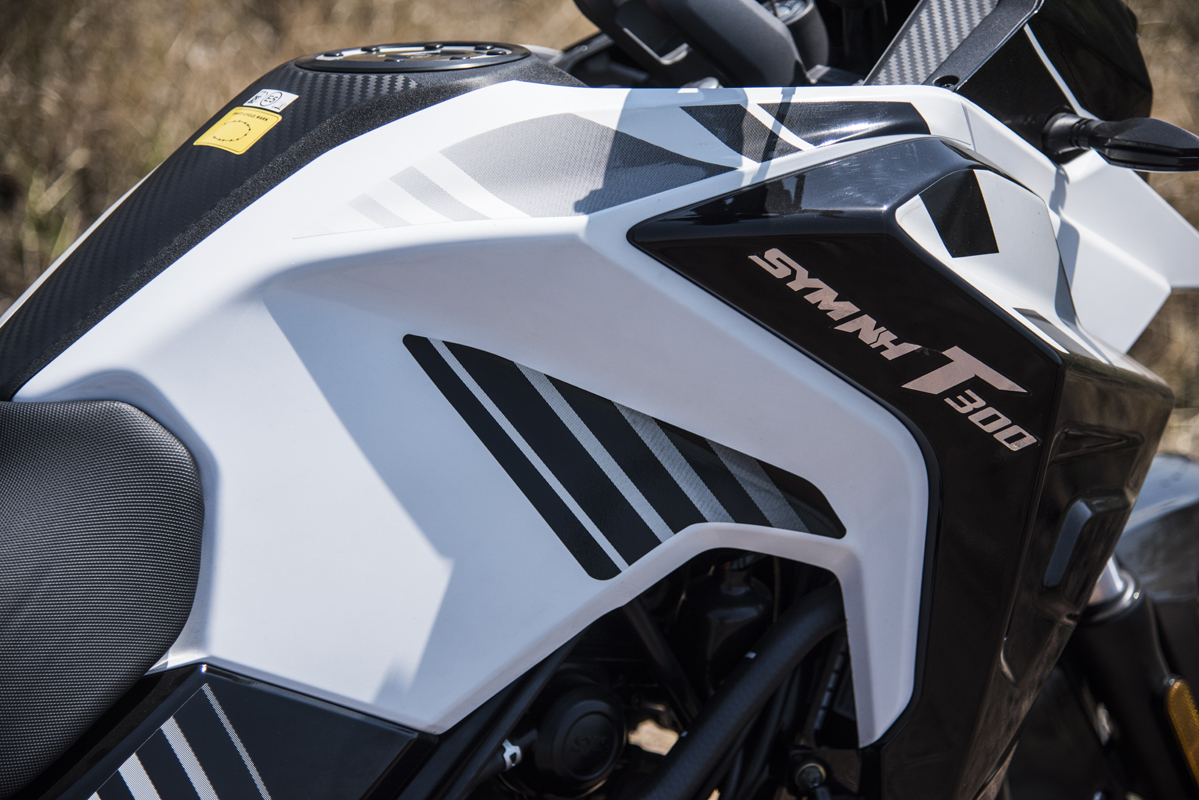 Reflecting on my time spent with the SYM NHT 300, I can attest that the engine is the jewel in the package. It is a beauty. Willing and gutsy, it punts the little SYM around with vigour. It was never found wanting. The gearing is spot on too. It allows brisk acceleration, yet cruises at the legal limit with plenty of revs to spare. This is often the Achilles heel of small displacement bikes which may run at freeway speeds but work very hard to do so. The SYM NHT 300 takes it in its stride. Running at 120 km/h it still has power and revs in hand should you need it. At no point does excessive vibration feel intrusive. Lovely motor, take a bow SYM!
Come on guys, do the math. Put an NHT 300 or something similar in your garage and give the oil tycoons a thumb in the eye! We have been fed such a diet of oversized and overweight bikes that we have forgotten the joy of nippy, light and agile bikes which ask so little and give so much. Join the SYM revolution.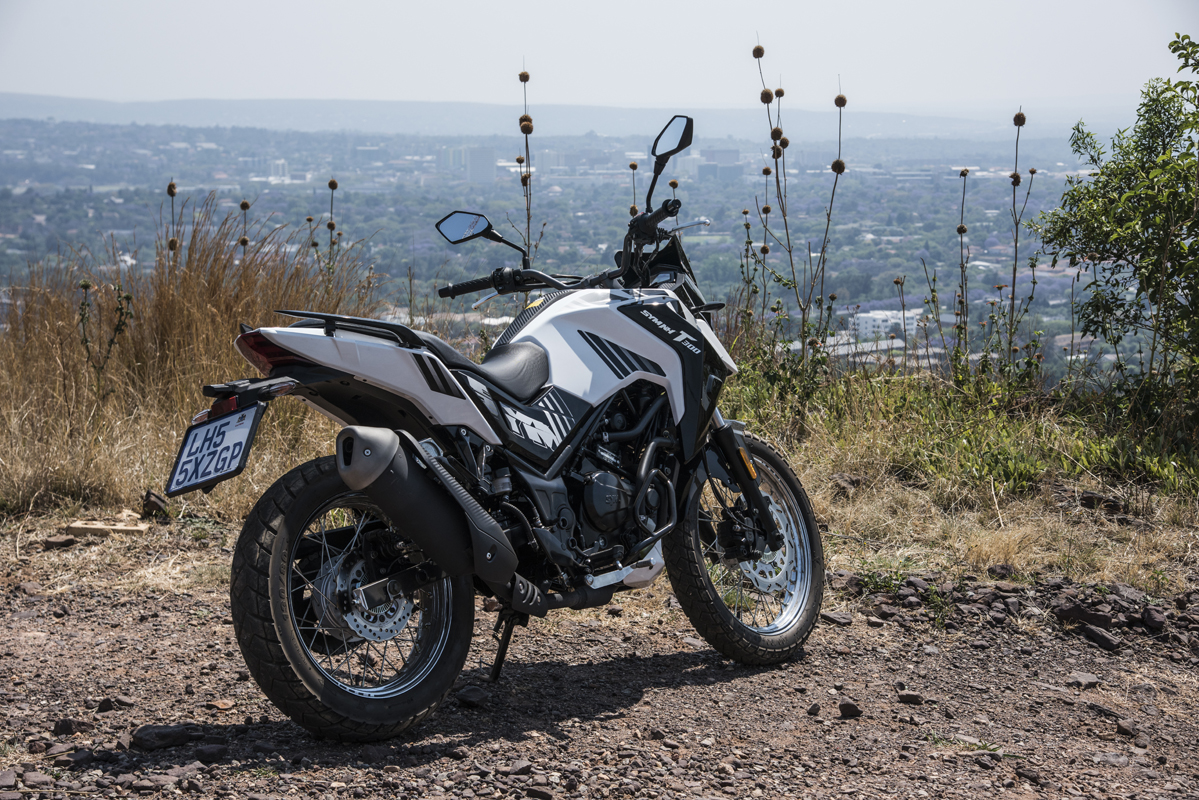 SYM NHT 300
For more information on the bike featured in this article, click on the link below…