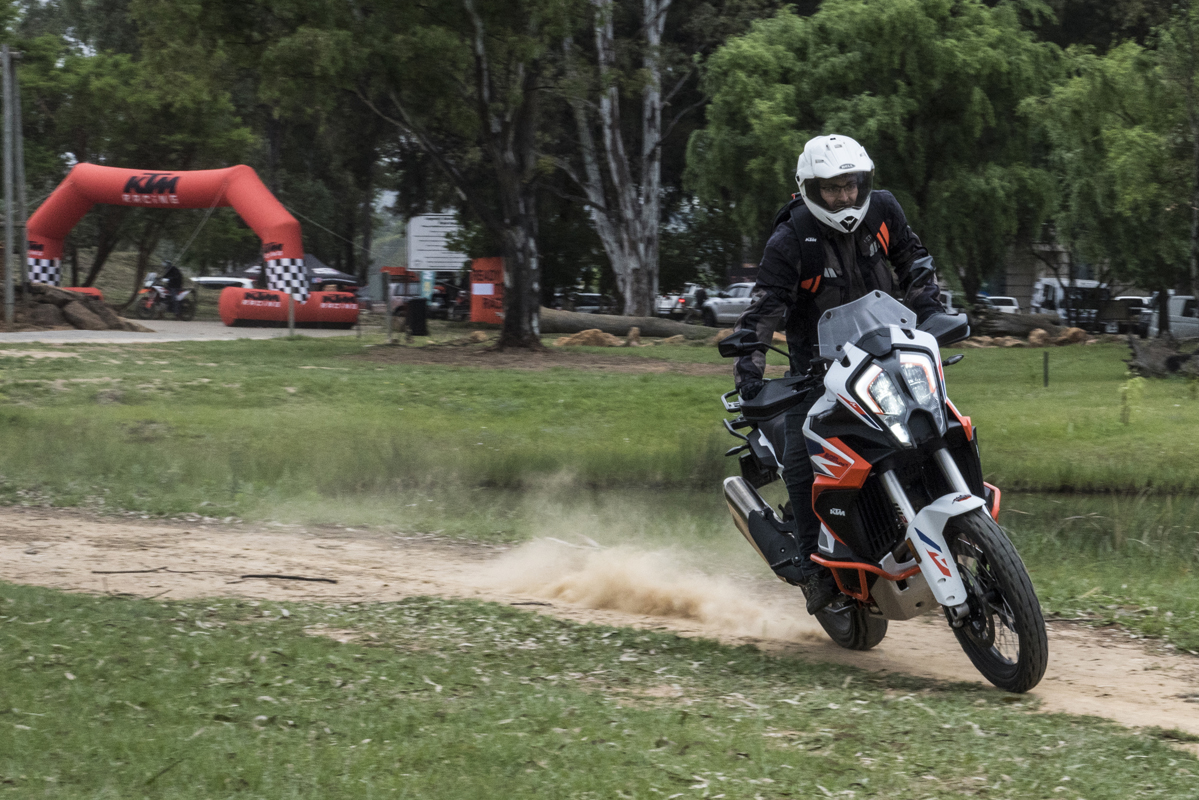 Last year we got to attend a mass gathering of all things orange, an event we all knew would become an annual thing. Yes, with orange blood flowing through their veins and with the craving to ride already set within their DNA, KTM South Africa organised an event for their loyal customers and supporters called "Orange Day". Last year's event was a tar and ride-along-based event, not just for the 'Dukesters', but for all who love the grippy stuff. Over 100 KTM riders showed up, enjoyed the scenic ride and joined in for an awesome social at Barbados in Hartebeesport—it's fair to say it was a successful event, enjoyed by all.
This year saw Orange Day make its return with a new location catering not only to the riders but families and the public. All the Gauteng-based KTM dealers organised their own unique routes to the Legends Adventure Farm near the mining town of Rayton. With a smidge of orange in my DNA, I was not going to miss out on this year's ride, so I organised a 1290 Super Adventure R from KTM SA and joined RAD KTM in Rivonia for their group ride.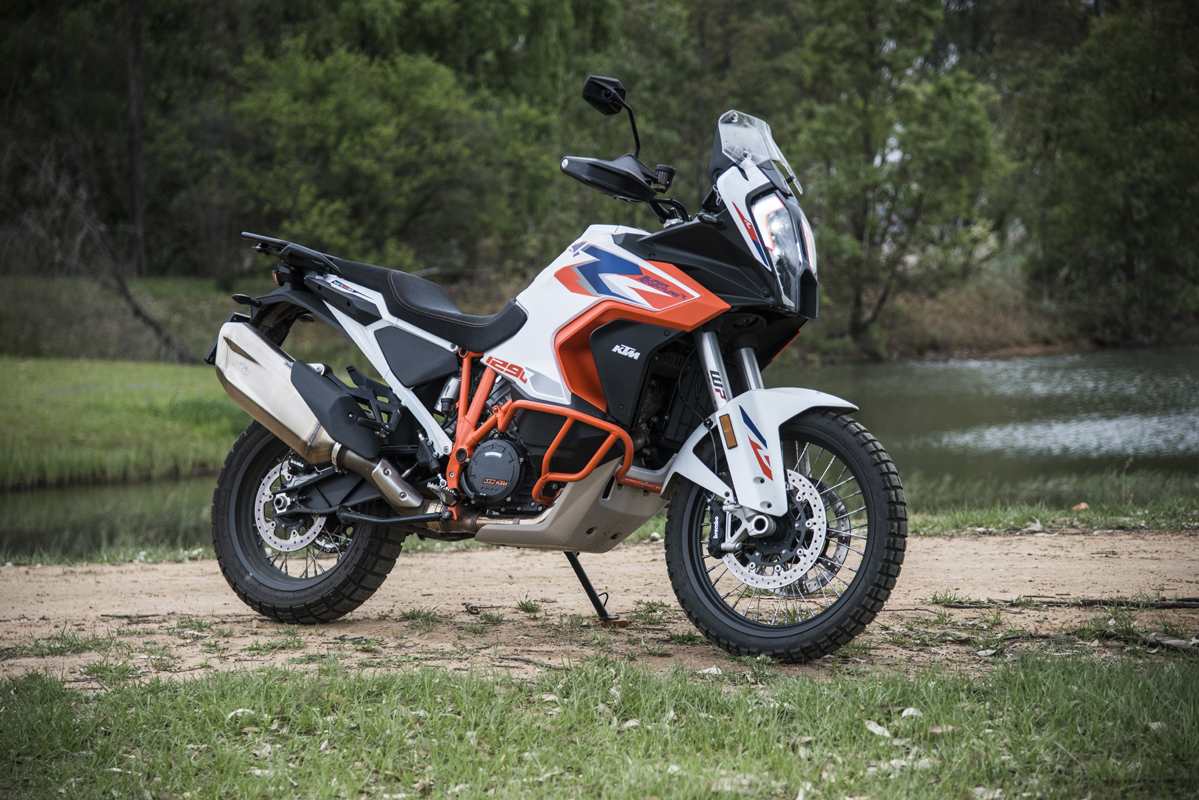 When planning a ride the weather isn't always going to step in line and it's this that is usually the culprit of many riders staying home in their warm beds. Thankfully, the weather didn't stop most of the orange boys and girls from showing up. My girlfriend Meredith and I showed up semi-prepared for a pour-down as we rolled into RAD at 7:30 AM. After a warm cup of coffee and some chit-chat, we headed out with the RAD group on B-roads connecting up with Bapsfontein.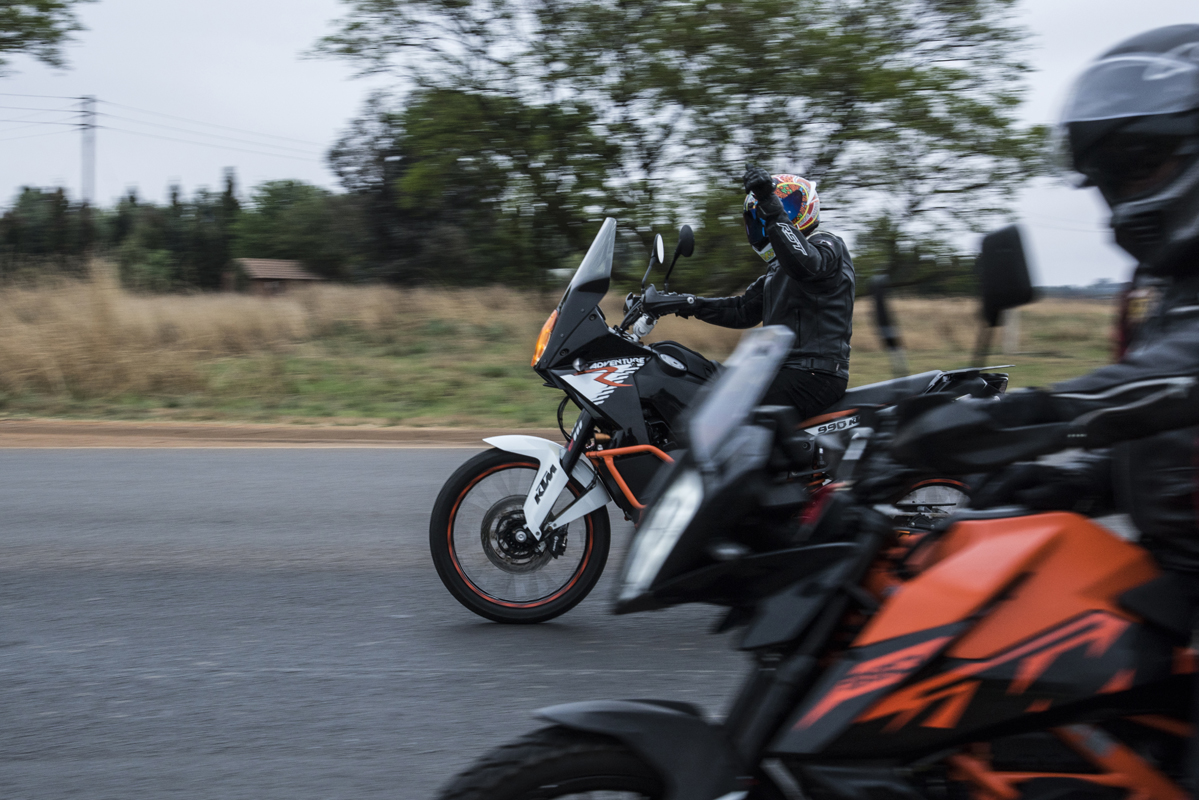 With almost everyone in the group riding on Super Adventures and knowing that the first 300 KTM to arrive at Legends would receive free entrance, we picked up the pace. The weather held back and we met up with a few fellow KTM riders along the way, it was truly a relaxed and like last year, a scenic ride with smiles all around. The 1290 R also provided plenty of shove and comfort for the both of us en route to the meetup.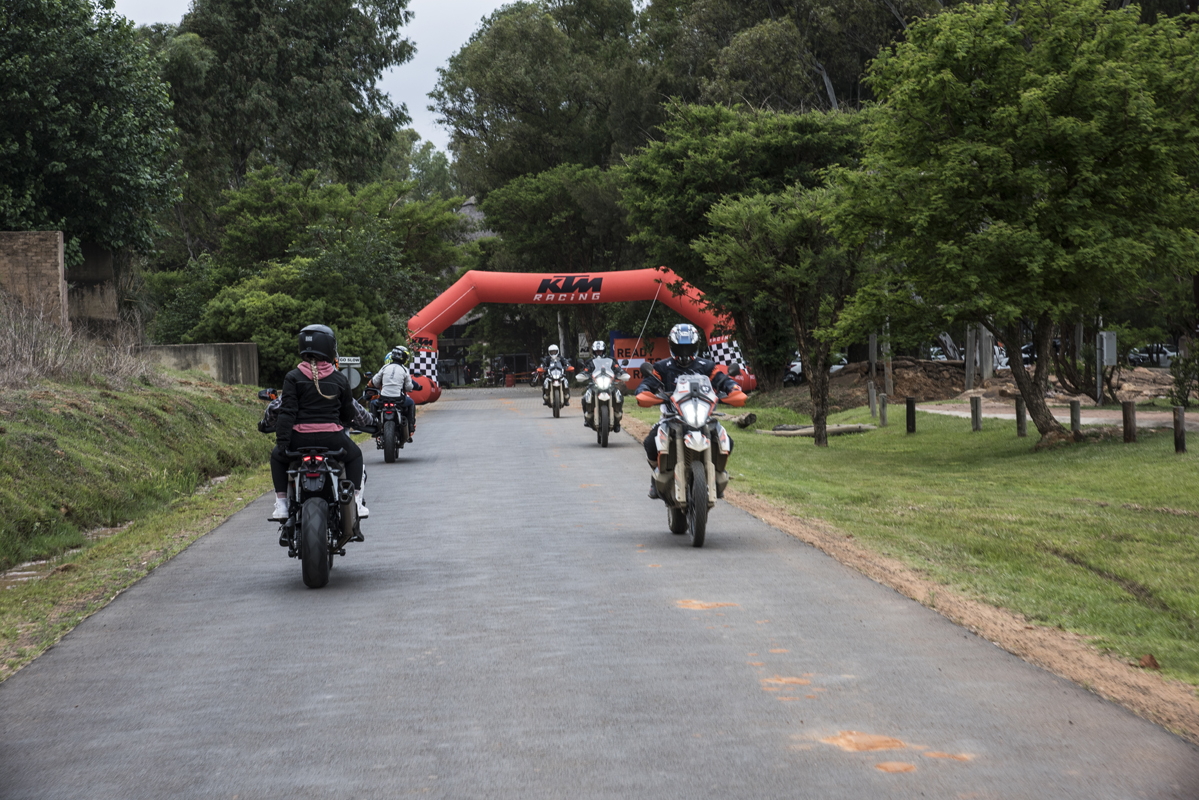 Entering Legends saw riders pass through a massive KTM arch, with all things orange standing behind it. Dealers had their stands filled with merch, and motorcycles for demoing and KTM SA laid out Adventure, MX and Enduro routes for riders to 'braap' away on. The families got to enjoy the picnic areas and live MotoGP coverage and the little ones were also spoiled with a mini track lined up with demo KTM E-bikes.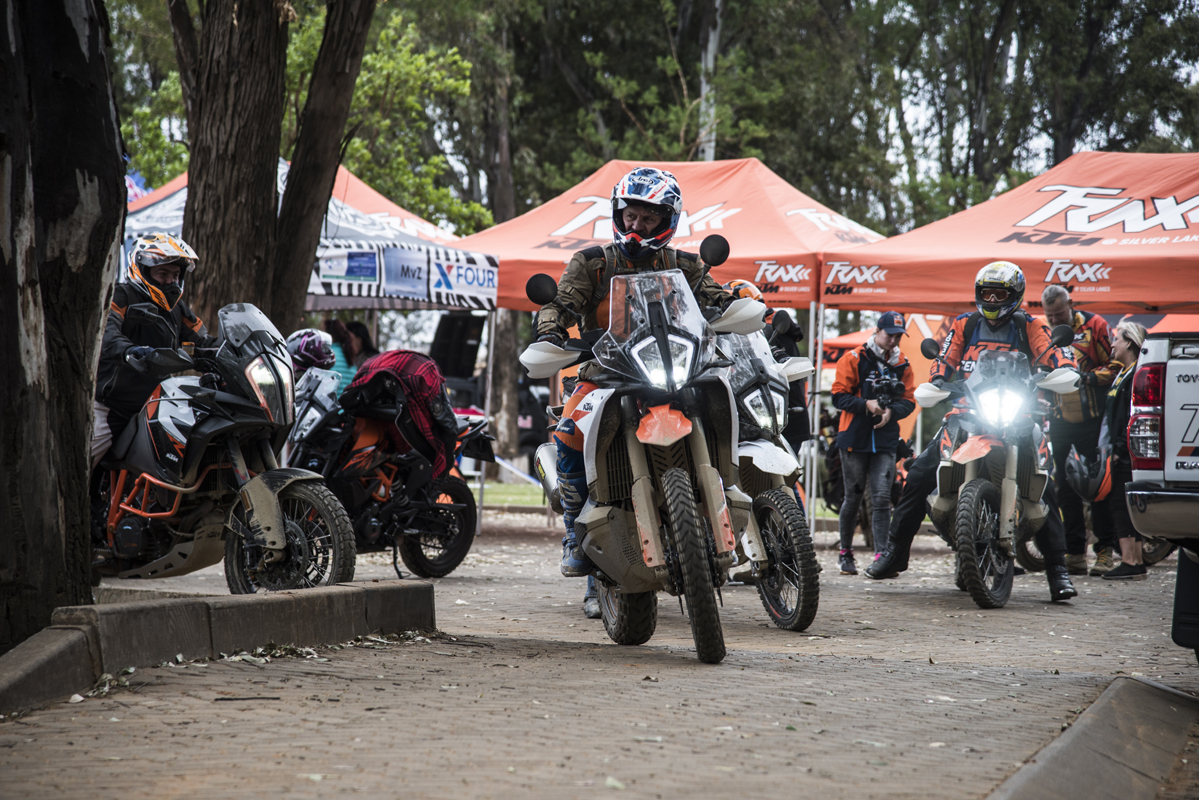 Orange Day is just KTM's way of saying family day. Seeing the smiles, and the people huddling around the bikes and braai areas reminded me of why I bought my first KTM. There's just something about the Austrian brand and the people that buy into it, we all become one giant unorthodox kind of family. With KTM there are no office doors, you get to ride and chat with the dealer principal, CEO, marketing manager, workshop manager and just about everyone else in the team. The KTM group are an awesome bunch of people we as media, customers and dealers love spending time with.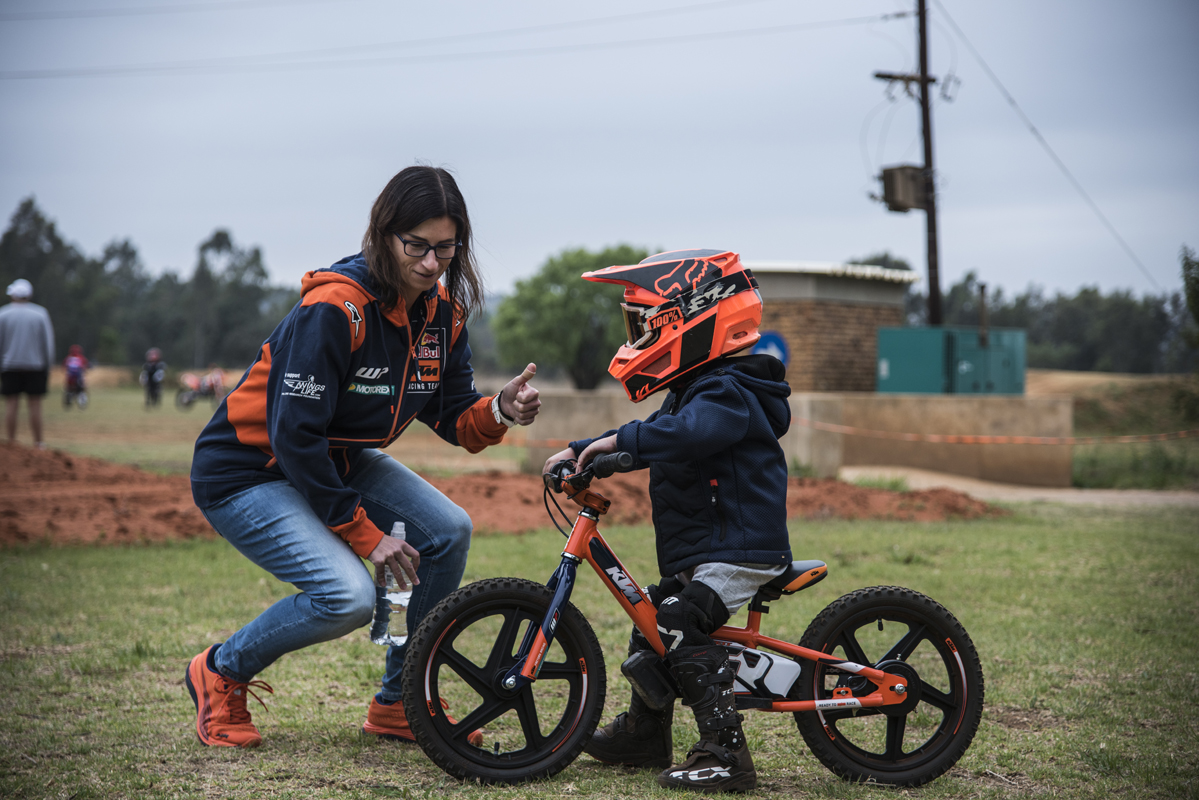 As for the turnout, one could only guess that there were over 300 KTMs on the property of the Legends Adventure Farm throughout the day. We at ZA Bikers are really impressed to see brands like KTM focusing on bringing customers into the brand and building long-lasting relationships. With a second successful Orange Day completed we would love to see more of these events in the future and possibly an Orange Weekend.