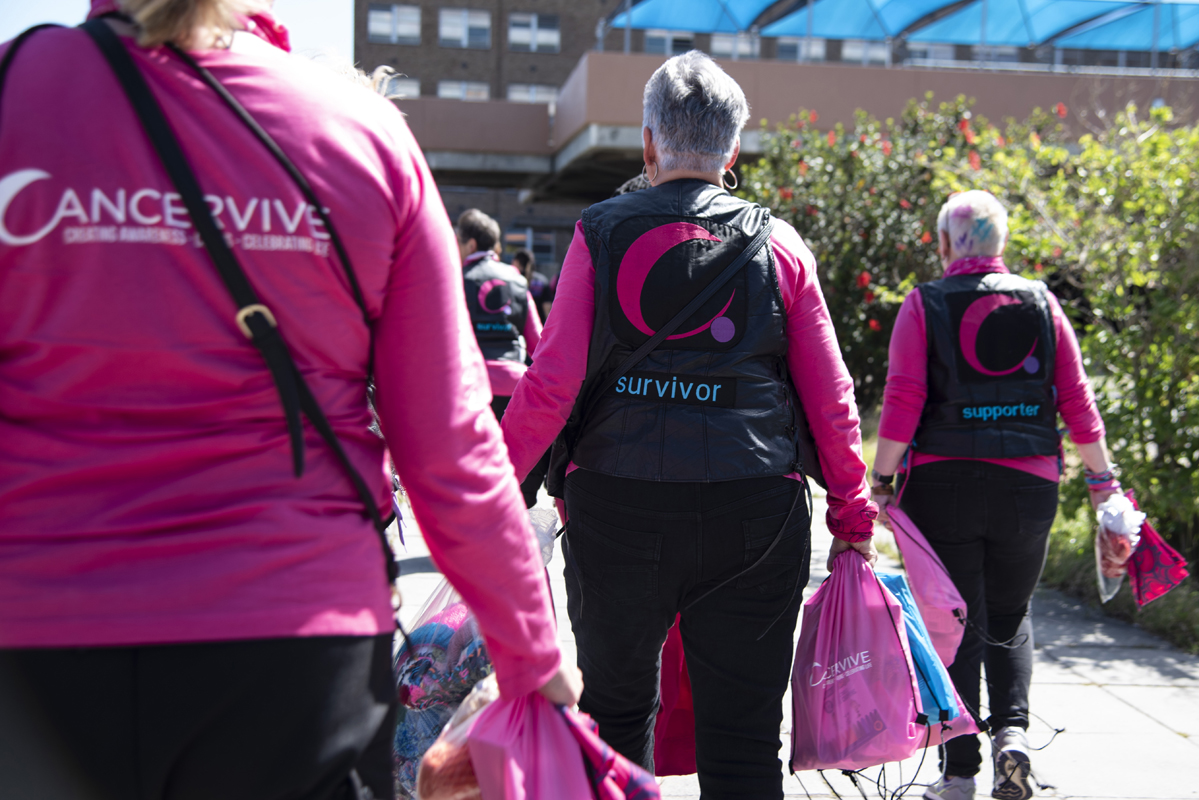 Cancervive has been creating awareness around cancer and providing people with hope for over a decade, and we here at ZA Bikers have had the privilege of being involved and joining their annual flagship ride in 2017, 2018 and 2019, but due to Covid, they were unable to continue their awareness rides in the years to follow up until 2022. With great anticipation – 2023 would be their second flagship ride since the pandemic hit our shores.
Once again when the opportunity presented itself for us to join them and show our support, we jumped right at it! This was my first time joining them on their flagship ride and boy was it a life-changing experience. Never have I met a group of people so supportive of not only the survivors amongst them but every individual they came into contact with. Losing my grandad to cancer a few weeks prior to the ride, I was feeling a bit hesitant to go, but this trip provided me with the healing that I didn't know I needed and for that, I am forever grateful.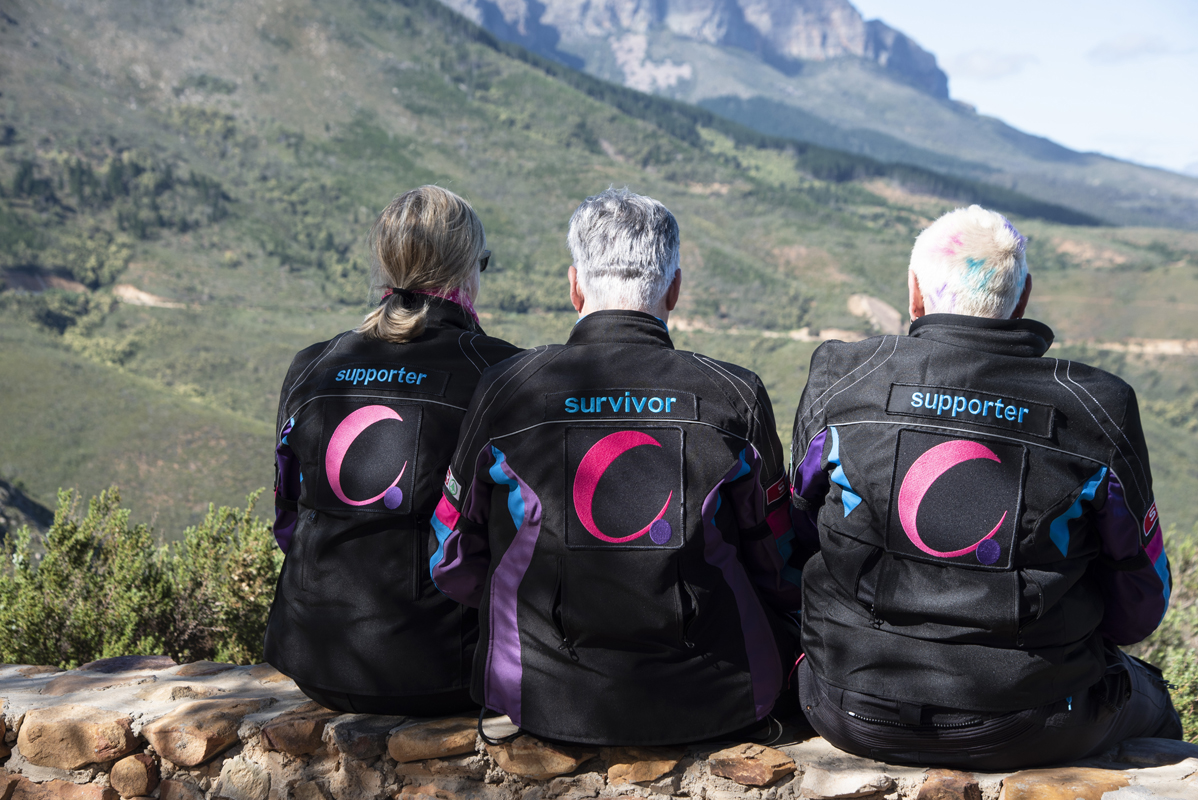 This year they chose to visit the stunning province of the Western Cape. To say that we rode through some of the most beautiful destinations would be an understatement. We travelled from the famous city of Cape Town to various small towns like Grabouw, Slanghoek, Montagu, Ashton and Ceres just to name a few, visiting the communities in each area.
As some of you may know, motorcycles are a big part of what makes Cancervive so unique as they bring a sense of 'sisterhood' to the group; they are at the centre of what moulds Cancervive together, and they ignite an exhilarating energy amongst the crowds within the communities that they visit.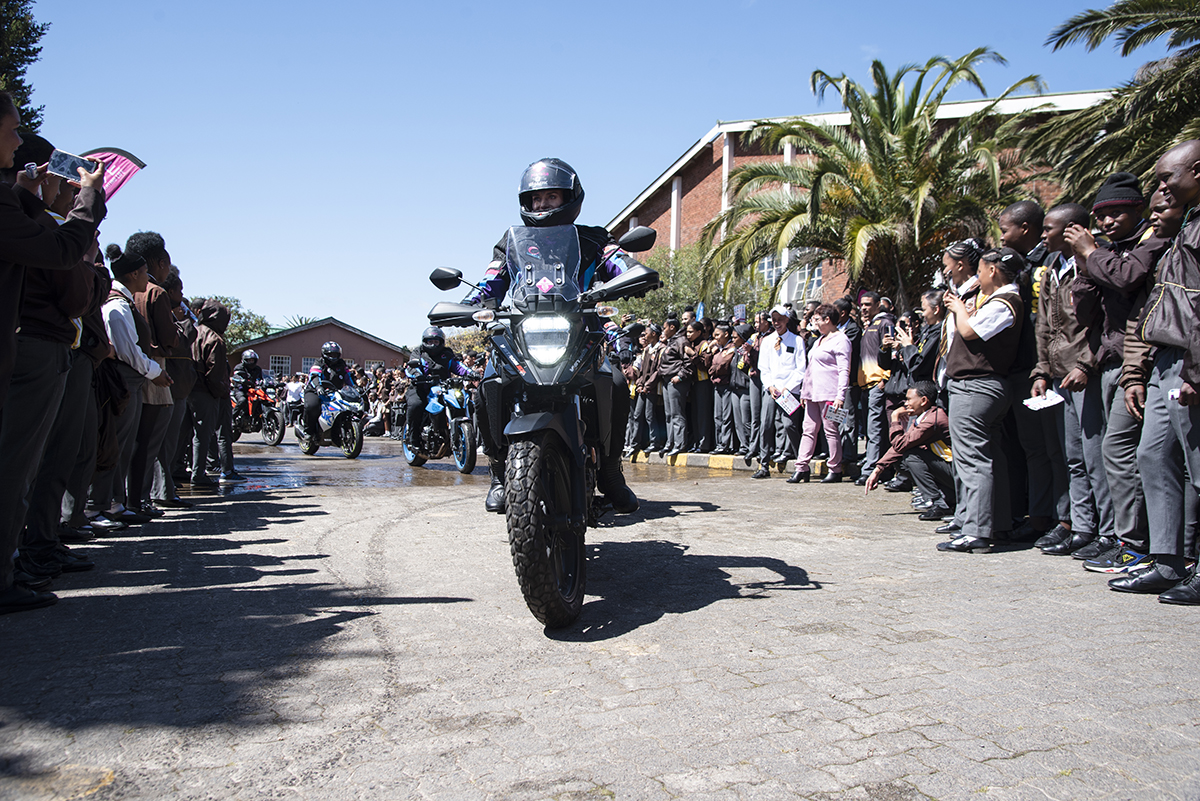 For 2023 Suzuki South Africa was the sponsor for all the bikes used (and even the vehicles). They honestly couldn't have partnered with a better brand for the ride. The people from Suzuki were so involved and supportive helping out wherever they were needed. Not only did they sponsor the bikes and cars for the trip, but they also offered a rider safety course at Red Star Raceway for every person that would be joining where they guided them through the safety and riding techniques to stay safe on the road.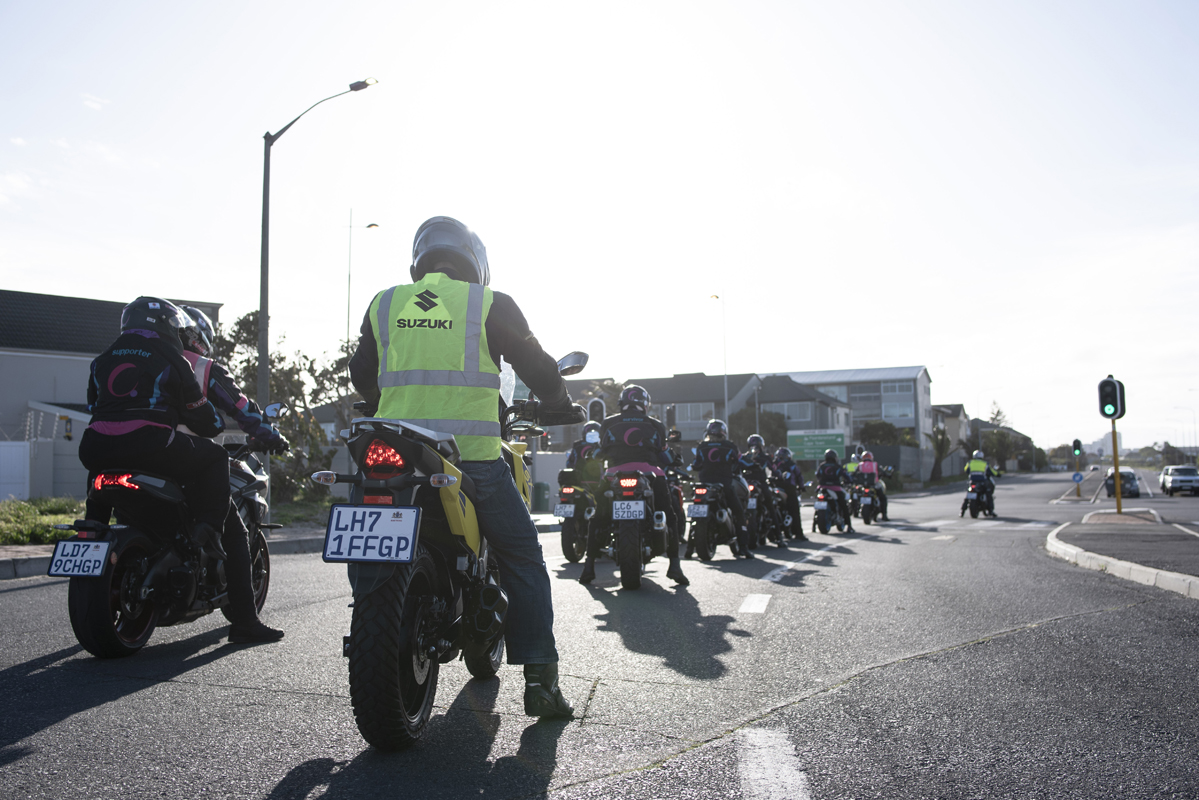 A few of the riders were people who would be joining the ride for the first time and the feedback that we received regarding the assistance and valuable information that they were given was off the charts. They continuously said, "If it wasn't for the training we did, we wouldn't have had the confidence to do this ride". A reflection of this resulted in the riders barely having any incidents; other than the one or two tip-overs due to uneven ground, which was a huge confidence boost for the riders.
Suzuki's main focus for the ride was "Rider Safety" and they certainly did an amazing job at keeping everyone upright. No matter the situation, if someone needed them – they were right there to offer their assistance, from moving bikes to more stable ground to making sure the bikes were spick-and-span. So, with that said, a huge shout out to the guys at Suzuki, you certainly outdid yourselves, and on behalf of the entire group, we appreciate it. I know from the feedback I heard from the Cancervivers; that they are looking forward to strengthening their partnership with Suzuki in the future.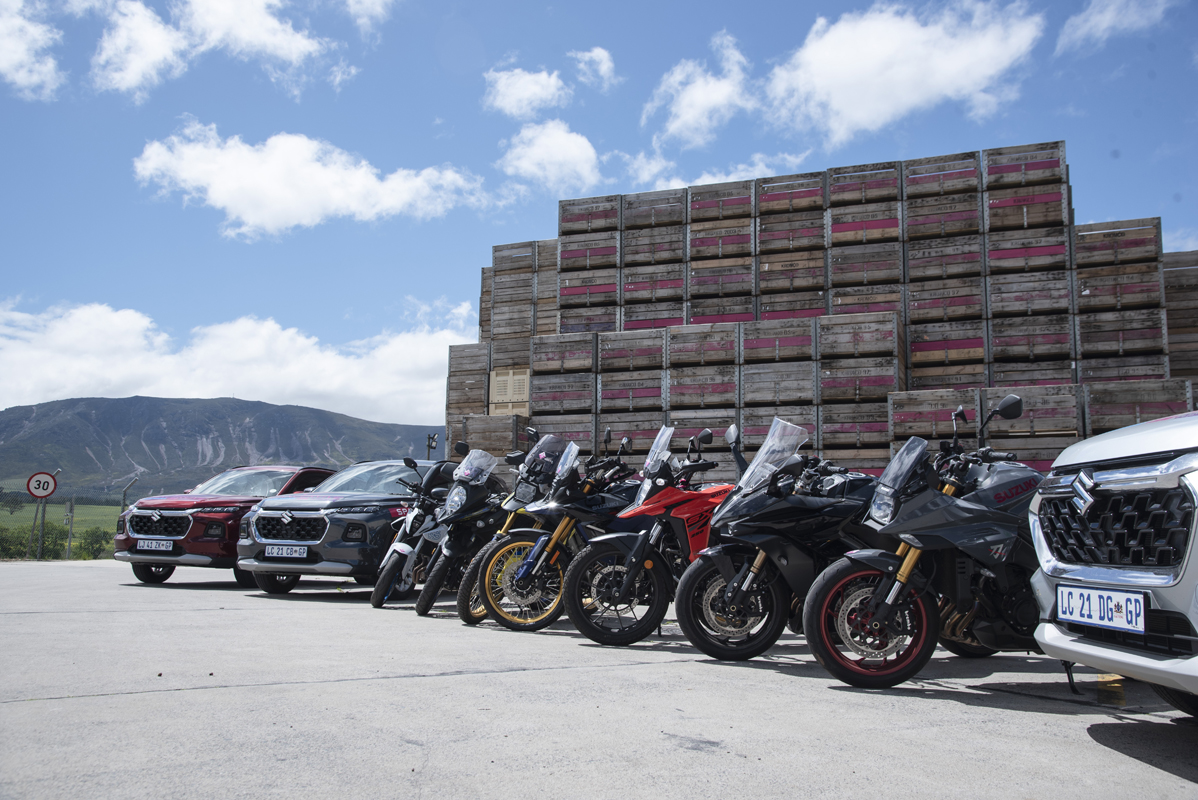 As mentioned, we started the ride in the beautiful city of Cape Town with their first appearance being at the Spar Ladies Day – The Spar Group being one of the longest and biggest sponsors for Cancervive. We spent the morning at Grand West where they had amazing motivational speakers, live music and many prizes to win. In my opinion, it was really lovely to have attended this event before starting the flagship ride, it created a sense of appreciation and it set an exciting atmosphere amongst the group. At the end of the event, Cancervive was presented with a cheque and we received a wonderful send-off as we departed on the 10-day journey.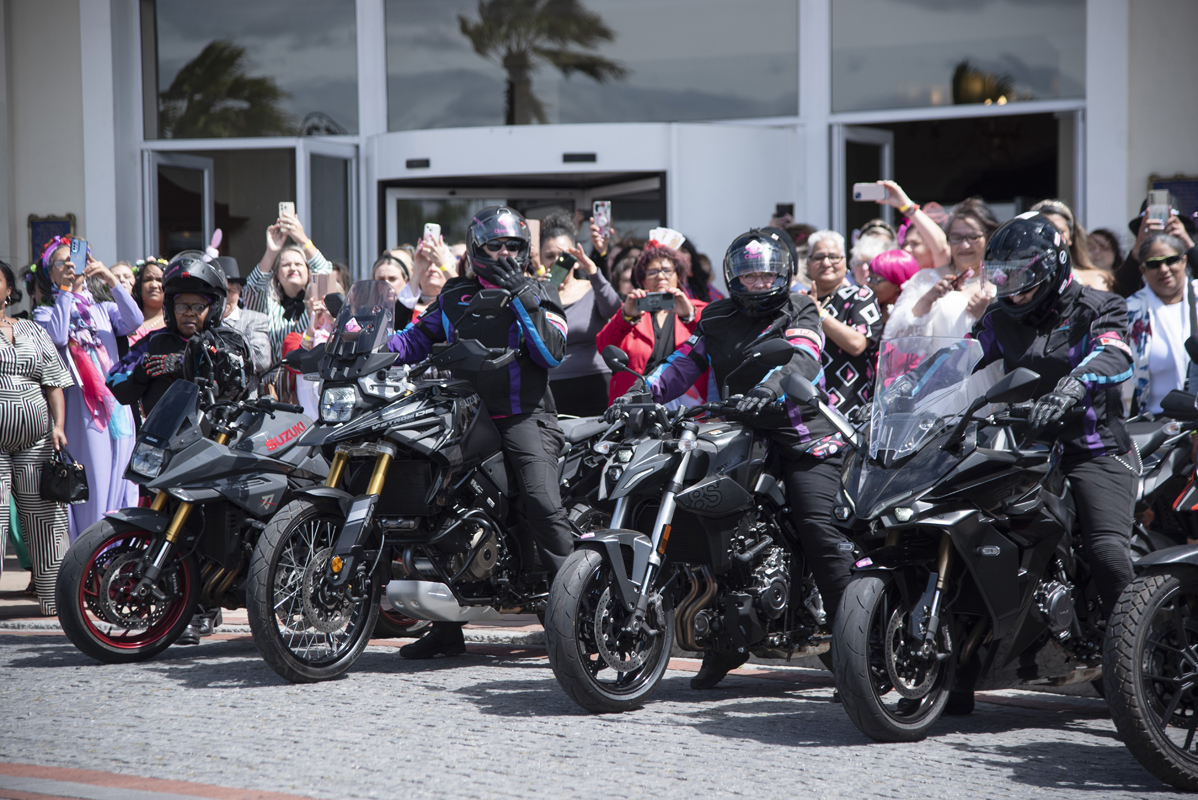 A big part of Cancervive is creating hope and offering support to cancer patients and their families. This is where the survivors and supporters soften their hearts and connect with people who are struggling with their own battles. Experiencing this was something that weighed heavily on my heart, and this is where you realise the importance of their presence within the communities. Every ward we entered the little faces of the children would light up and they would spend some time just existing with them. Sometimes simply sitting with a person who is fighting their battle and telling them that there is hope and they shouldn't give up was the only message that person needed to get them through their journey.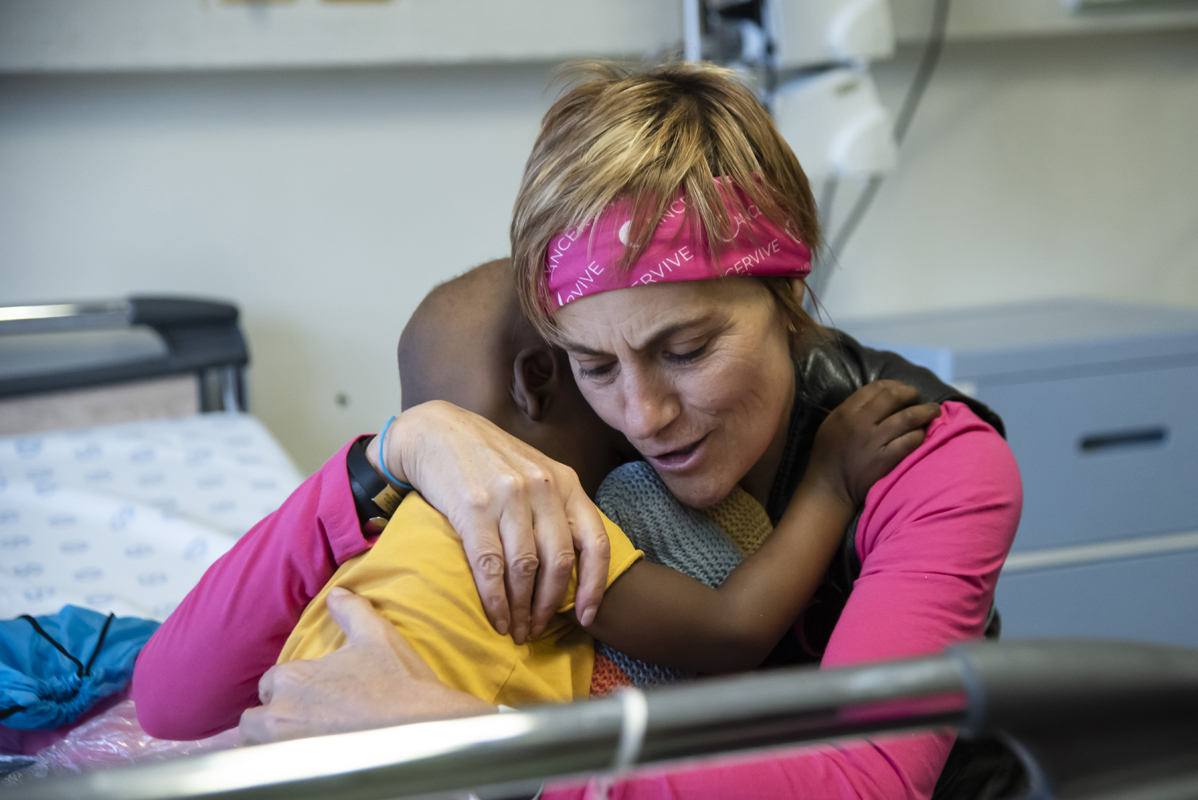 There was a little boy at the one hospital we visited who was so brave and continued to tell us his story. He truly crawled into every one of our hearts and they had the opportunity to make his dream of riding a bike come true. The joy on his face is a sight one can never unsee, and it's moments like those that make you appreciate life.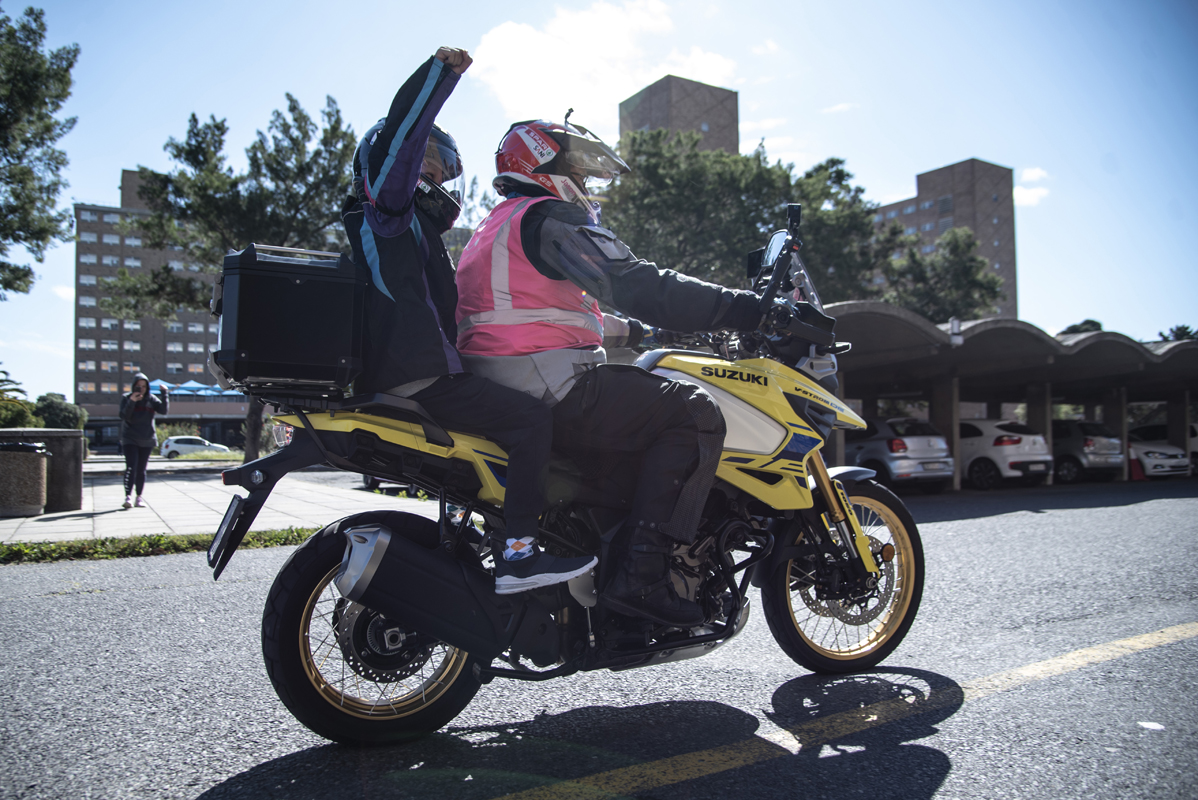 Over the next few days, they would travel to various towns performing educational shows at schools and farms. The main goal is to create awareness amongst communities that are unaware of the facts and precautions that can be taken against cancer. The overall message that Cancervive leaves with people is that "early detection can save lives". I was very surprised to learn how few people are aware of what cancer is, and how many people are unwilling to speak up if they are suffering from it. The saddest part was how people would rather suffer in silence than make others aware of their battle simply because of the stigmas and myths linked to the word "cancer".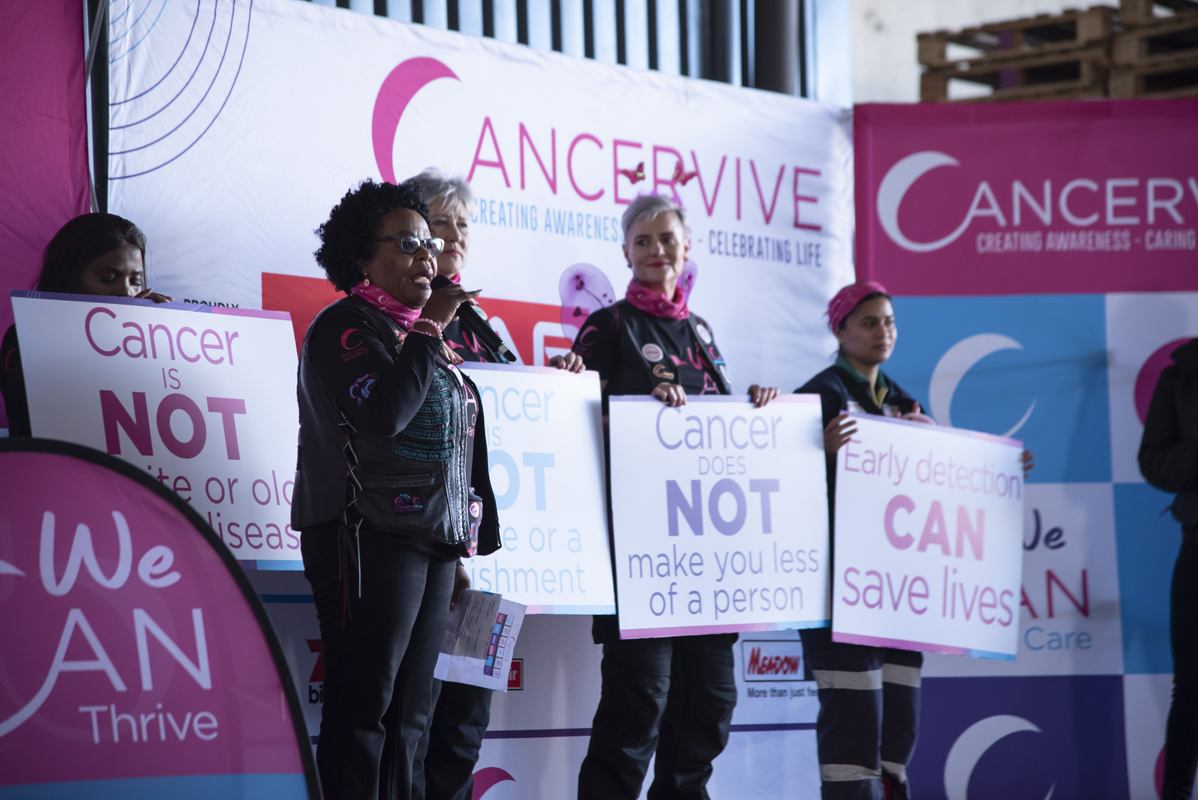 One of the biggest events they joined was at the Gerald Wright Thusong Centre where over 1000 people attended the Edu-show. This was probably the most emotionally challenging event we did as the community that joined was in a great deal of poverty. Along with the Edu-show, they were also sponsored by County Fair with chicken donations which was used to cook a meal for the members of the community. It was tough to see the children who have been orphaned and were left to fend for themselves, but bless the woman's heart from the Soulfood Community Organization who has taken it upon herself to care for them.
Supporting each other and creating an environment where one can hold space for one another is vital on a ride like this. The things the group witnesses and has to remain strong through can easily take a toll on an individual, especially the survivors who share their stories. This is why they created sharing circles at the end of each day where the group could reflect on the day and their experiences, and process the difficult emotions that were stirred up throughout the events that they held.
Some evenings also involved some activities where the Cancervivers would create projects for the ride going forward. One of the projects was a representation of them 'planting seeds of awareness' where each person would plant a few seeds of wild olive trees with a note attached. These bags of seeds would be handed over to each place they visited as a symbol of planting awareness within the community and keeping it alive.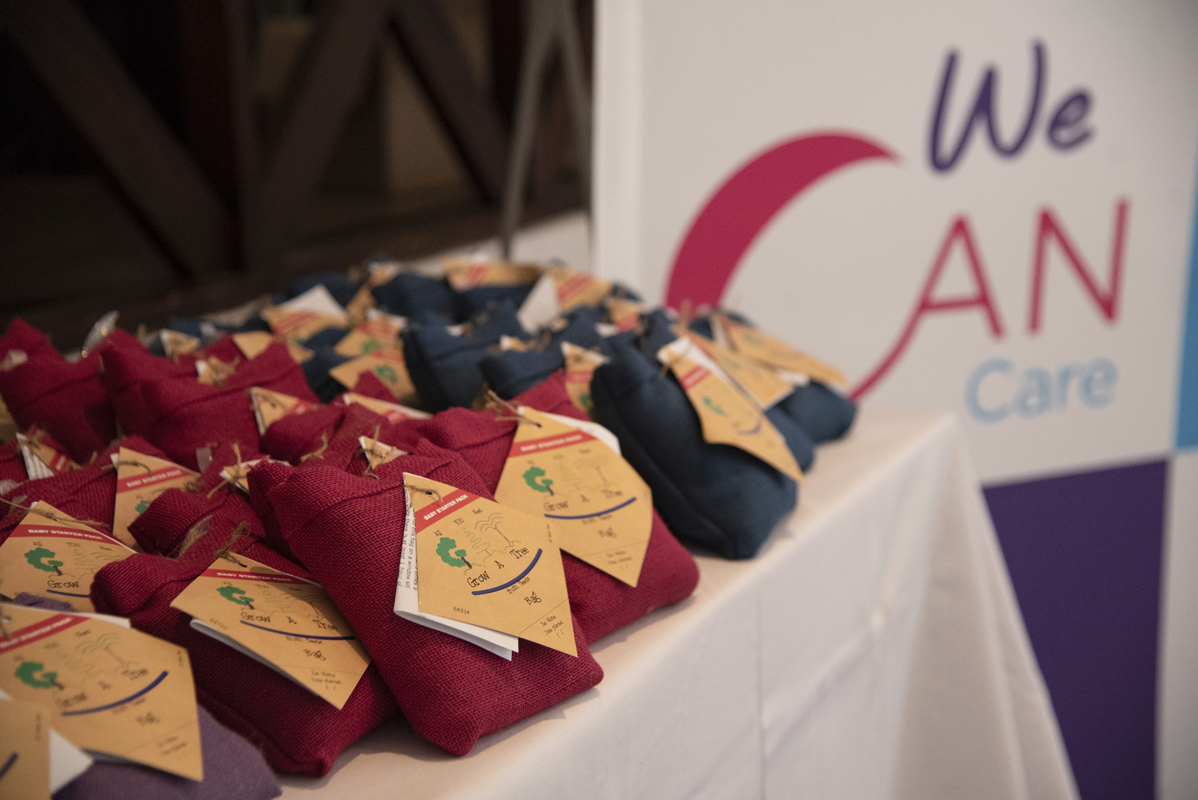 Another beautiful project was a set of paintings which would be handed over to one of the hospitals to hang in their recreational centre where patients can go to unwind. They were given a canvas with a bare tree on it and they had to use their fingers to create the colourful leaves, and each Cancerviver and sponsor that joined could write their own message of hope.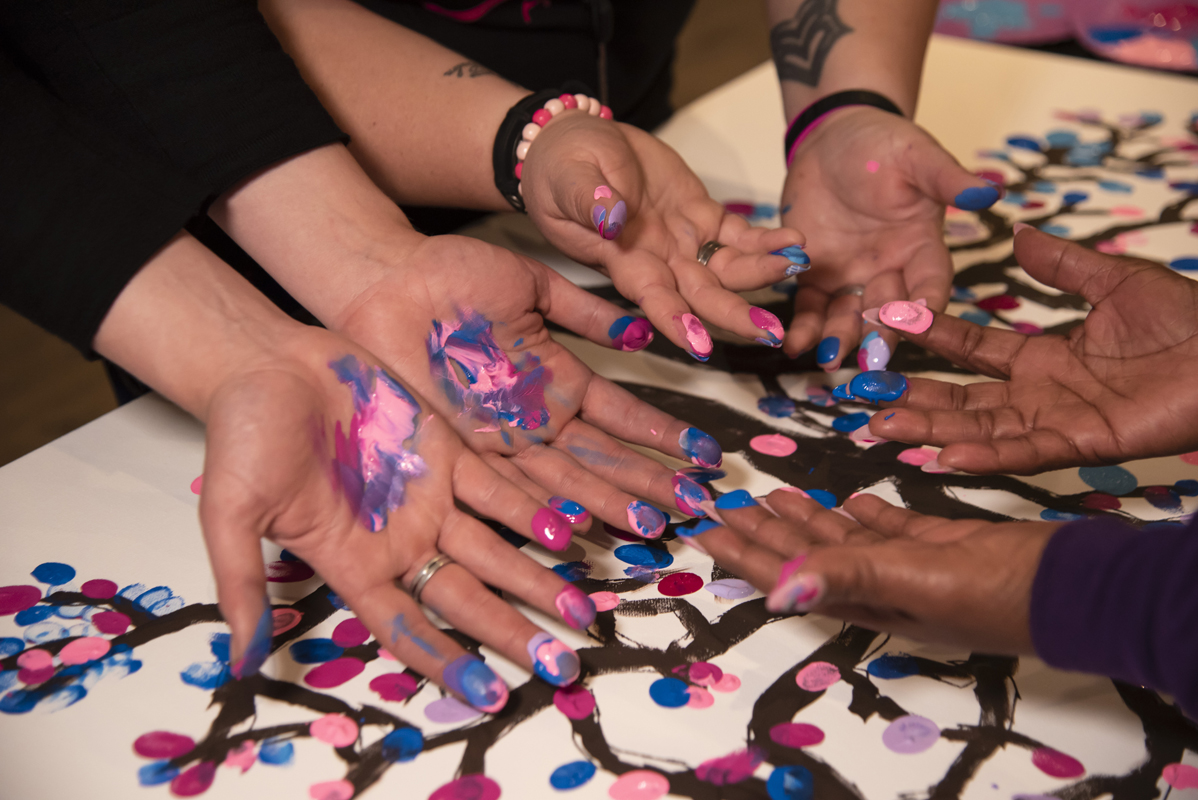 As we travelled from one town to the next my outlook on life started to change, instead of living a life for yourself I started to realise the importance of opening yourself up to being selfless and caring towards complete strangers. It's so easy to walk through life without noticing the struggles that other people go through and to focus on your own struggles with the mentality that no one will understand how overwhelming your situation is. Observing the people in the crowd, and noticing how many people are going through struggles that are equal and sometimes worse than your own is an eye-opener. You walk away feeling like "If these people that have so much less than myself, or live in so much worse conditions can stay strong, then who am I to complain", it certainly stirs up a new sense of strength within you.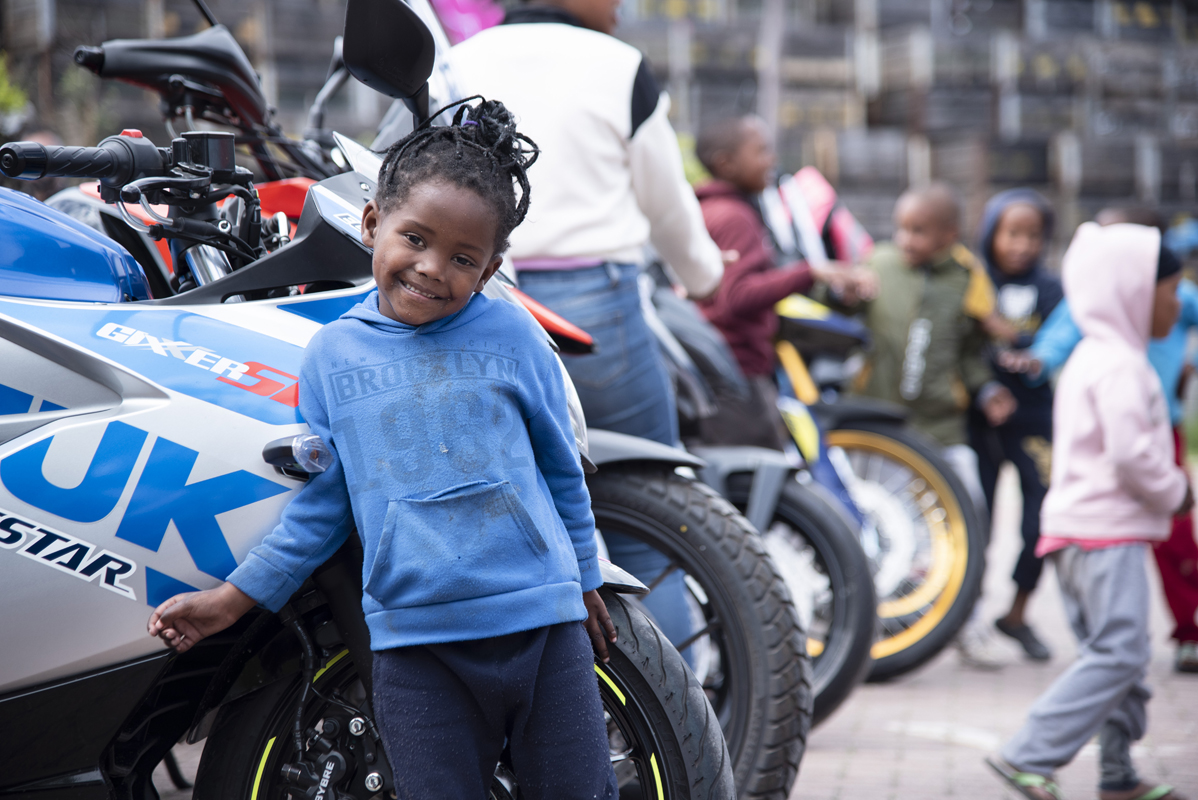 Even though everyone in the group remains strong for the people they meet and support, they are each fighting their own battle as well. With that being said, the organisers of Cancervive hosted a beautiful ceremony for the group to release and reflect on their own journey and their experiences on the trip. This year it was held on a farm with a tranquil dam underneath the stunning African sunset sky.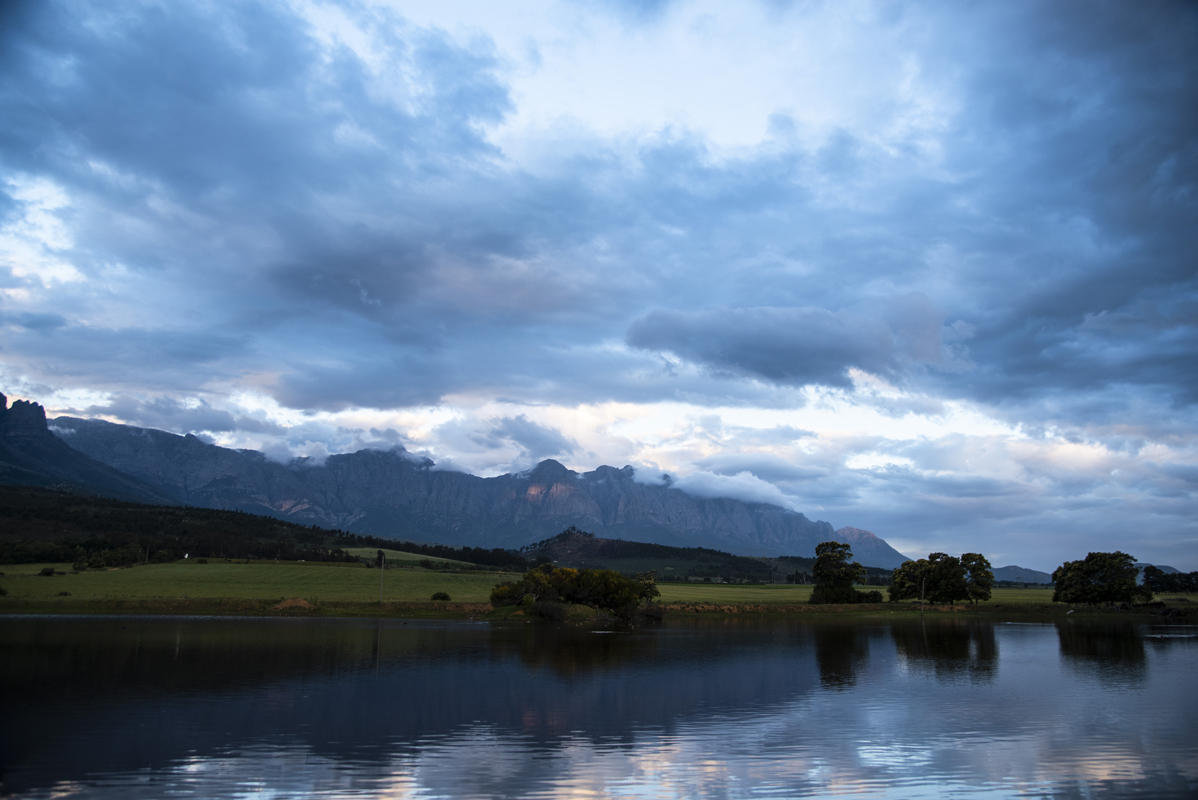 Before heading to this location, we had to write a letter, either a letter to our future selves or a letter of gratitude or reflection; either way, you could simply write your heart down in private. We rode in a convoy to the farm and once we arrived, we were each given a boat with a candle. They played music to set the tone and Jessica (the lead singer) sang a song while we placed our boats on the water and watched them drift away. Everyone was given their own amount of time to release their emotions and to touch base with themselves, allowing whatever healing needed to take place. We sometimes forget to allow ourselves the time to look inward and create space to connect with our emotions, and this was a beautiful reminder that it is necessary.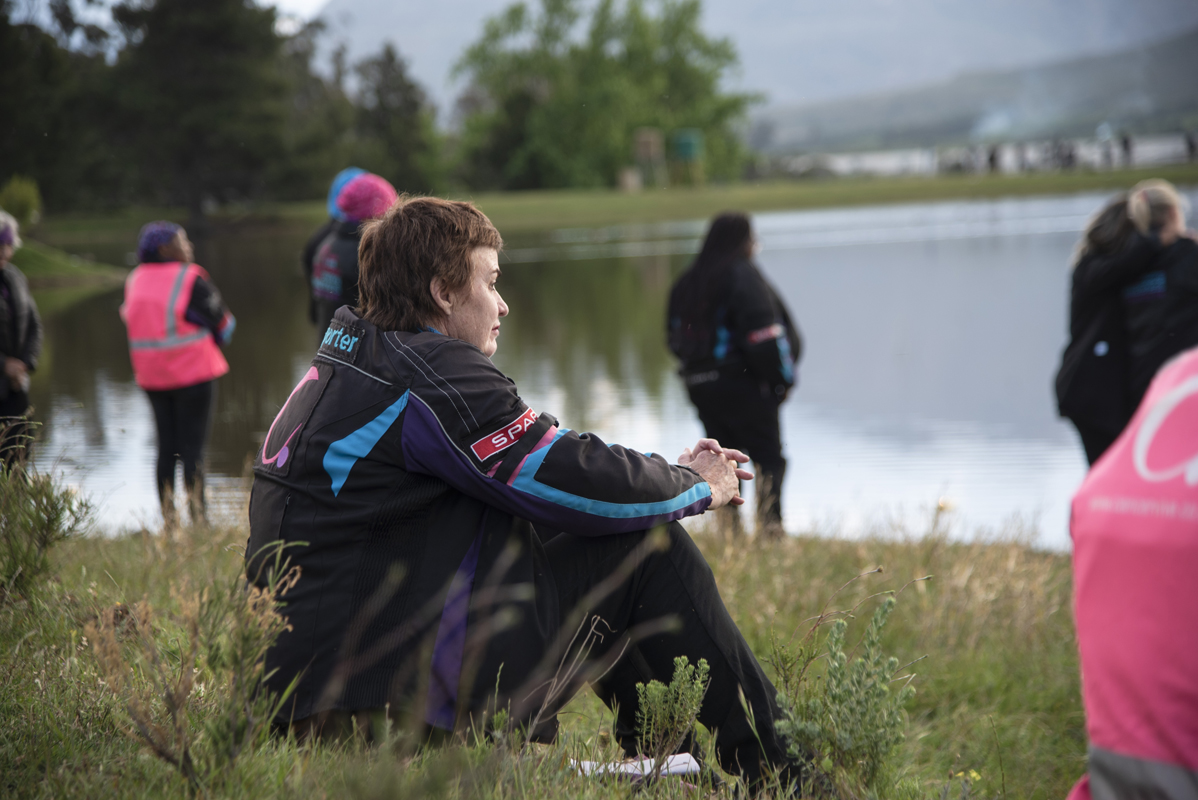 The Edu-shows would start off with people being very involved and excited to learn about what cancer is, to enjoying the drummers, and then there would be a sudden shift in the atmosphere as soon as Itumeleng would share the poem she wrote of her battle with cancer. Everything would become quiet and you could instantly tell which individuals have been touched by cancer in one way or another. It would not be long before the Cancervivers would gradually make their way to these individuals to offer them their support and mutual understanding of the pain that they were going through. It was such a beautiful moment of caring, something that is quite difficult to put into words, however, it was undeniably visible.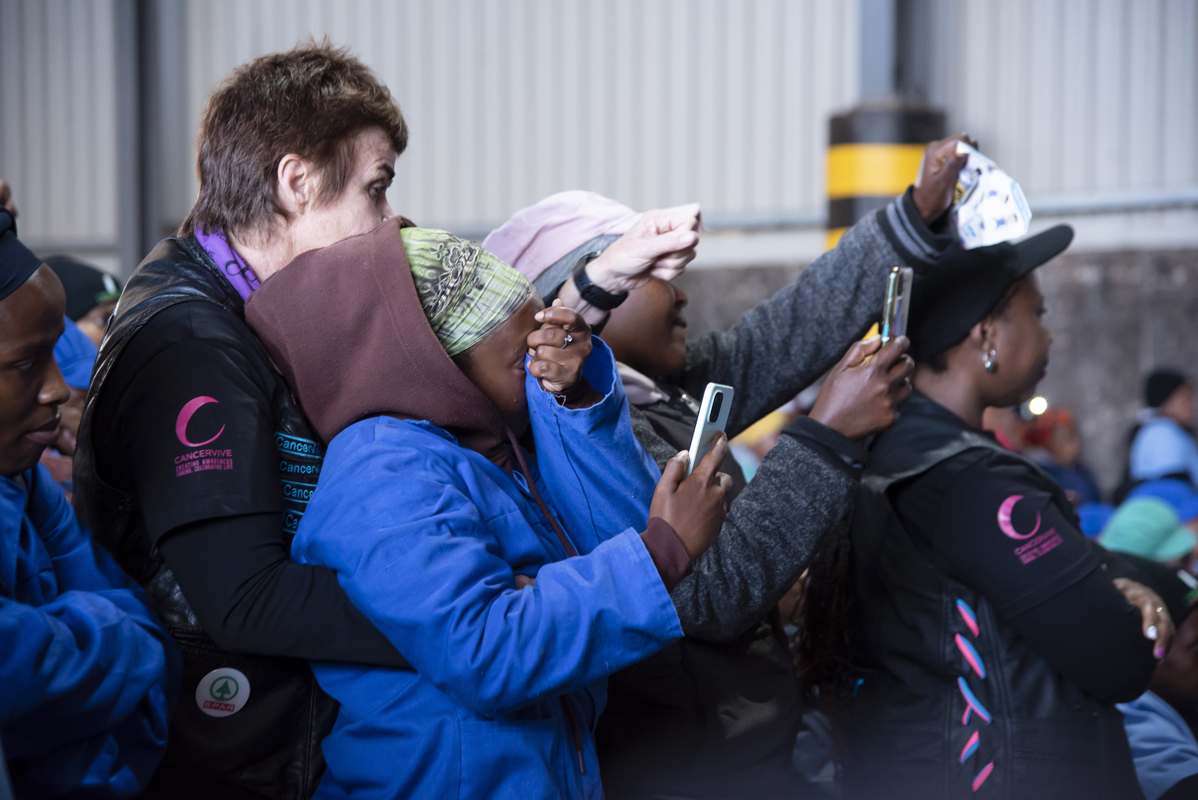 Talking about caring and making a difference in people's lives – I have to mention the school we attended in Rawsonville with the name of Goudini Hoërskool. This is a school that doesn't stick to your average curriculum. They teach the children life skills such as agriculture and craftsmanship where they can make projects that can either be used at home where electricity is not an option or sell it to have an income. The one project that they had to make was a stove, the smallest, most well-thought-out design that I have ever seen. All they require is wood and a pot and they can make a meal indoors.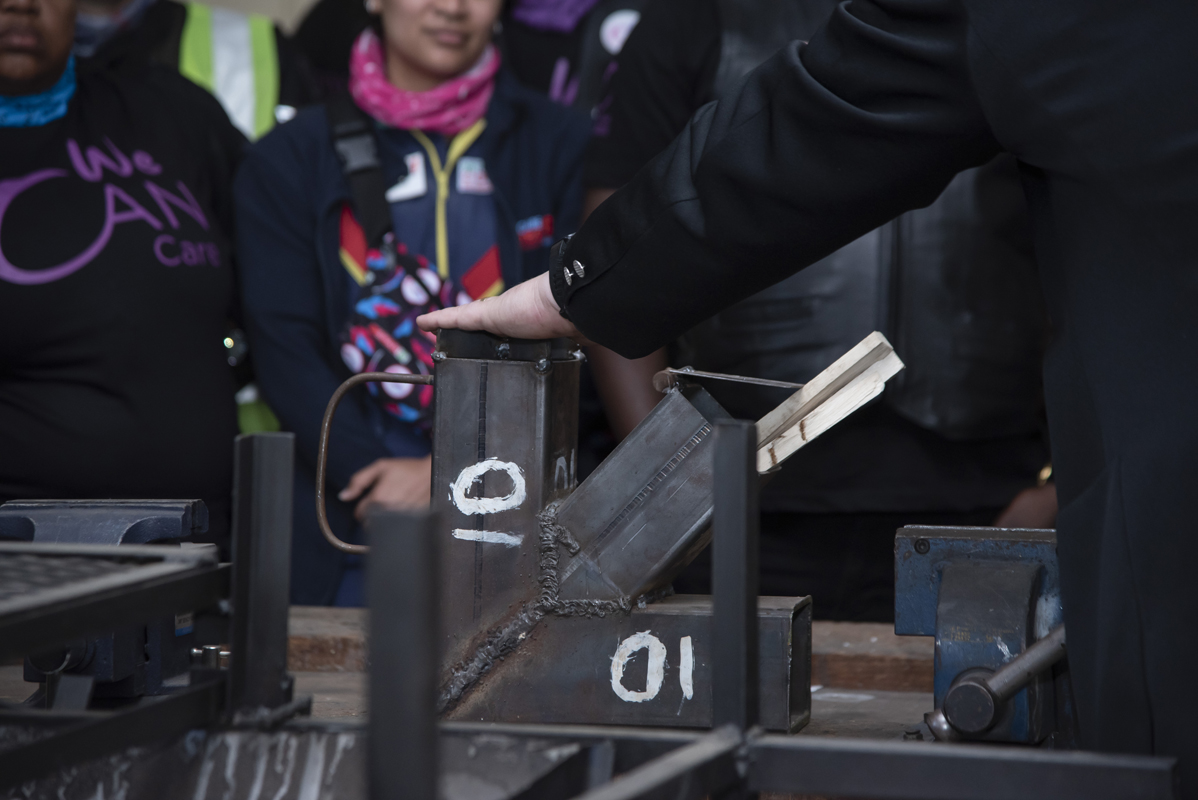 The community and farmers have also sponsored the school with funds to set up greenhouse tunnels where the children can learn how to grow their own food. The produce will then be sold to put money back into the program and the rest of the food will go into the school's feeding scheme as they house up to 90-odd children on the premises. These children are being cared for as their home environments are not safe and are unhealthy.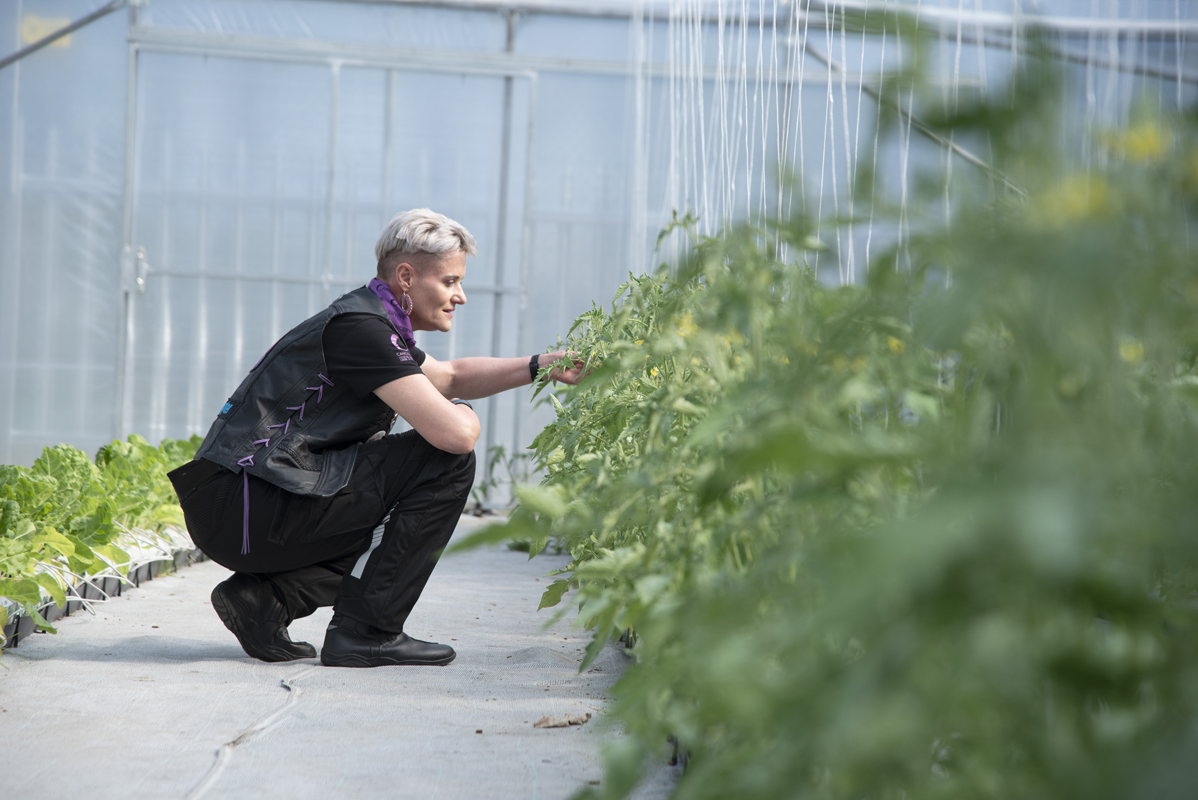 Seeing this truly puts hope into your own life, and it certainly feeds the Cancervivers with the same. Giving so much of yourself to others can easily drain you as an individual, however, witnessing that there are people out there with the same goal of creating hope and futures for the next generation is truly astonishing.
The ride was slowly reaching the finish line, one could tell that the group was feeling a bit sad that it was coming to an end. We finished our final day with a caring session at the Groote Schuur Hospital. They visited many patients, handing them gift bags and offering them emotional support. After a good chat with one of the young patients, he handed the Cancervivers a well-drawn artwork that he had done to thank them for spending some time with him. Everyone said their goodbyes and thank yous to the nurses who kindly assisted them throughout the hospital, and we hopped on the bikes for the final stretch to the hotel where they would have their awards evening.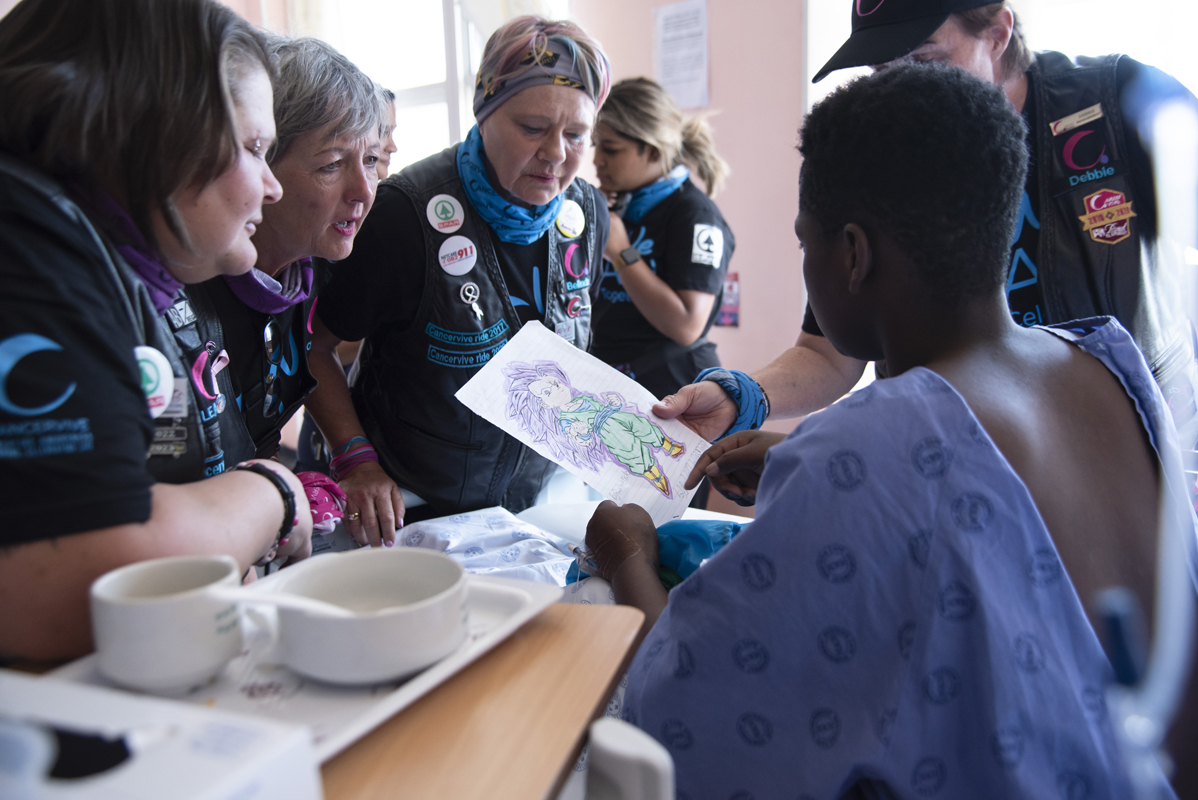 Arriving at the hotel was like the floodgates of emotion were opened. There was this sense of relief and gratefulness that it was over, but simultaneously there was also the sad feeling of it being over and having to wait another year to make this kind of difference in people's lives. Over the course of the flagship ride, Cancervive has reached over 8,000 people face-to-face in 10 days. Each year they hope to grow that number and spread the seeds of awareness far and wide, saving people's lives with early detection.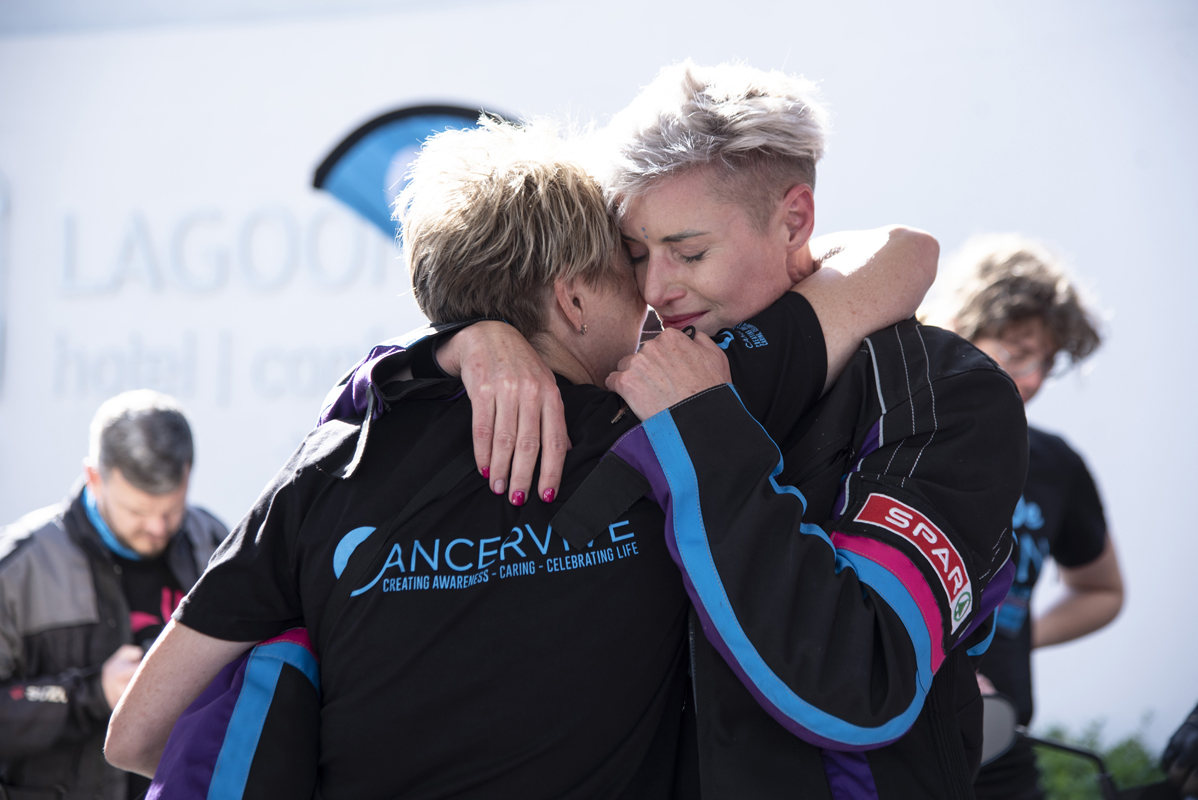 I look forward to next year's ride and I am very proud to have been a part of an organization that truly lives to make a difference. This has been an experience that has been imprinted in my heart forever, and I wish every individual at Cancervive the very best. May you continue to plant your seeds of awareness wherever your journey may take you.
For more information or if you would like to make a difference, please visit Cancervive.