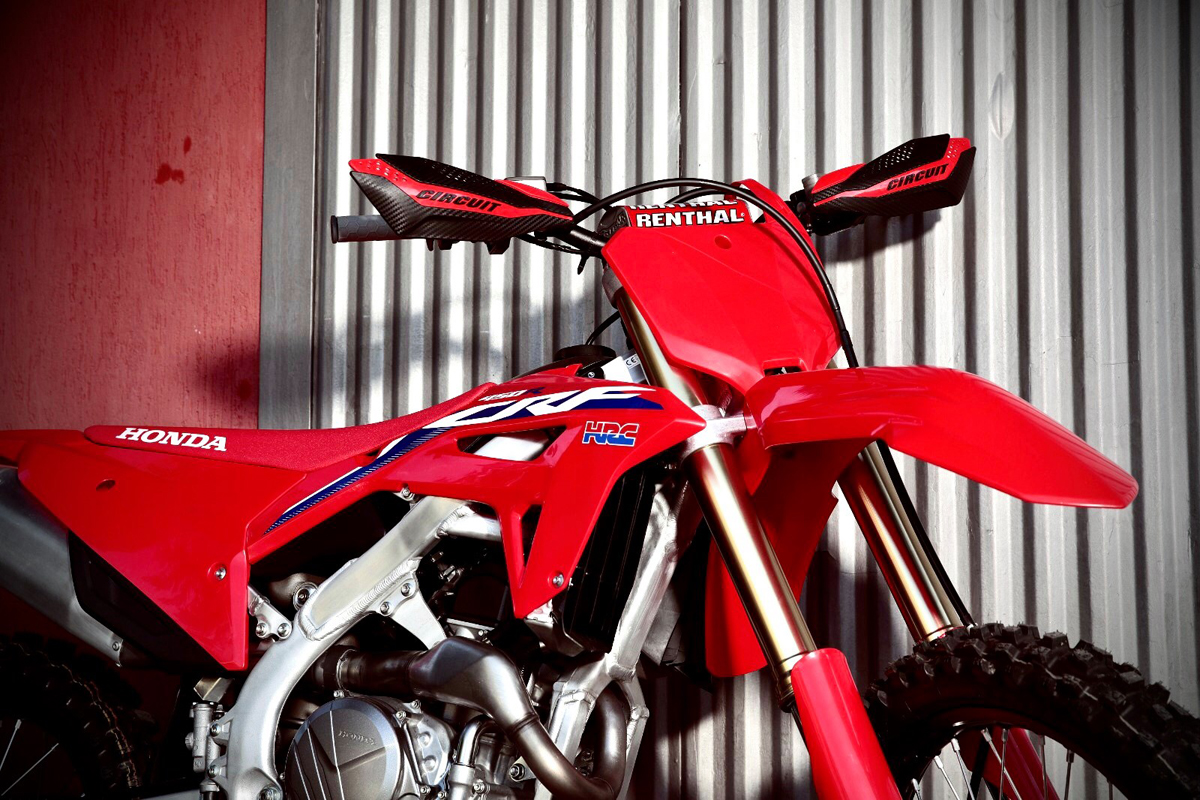 Handguards are a must when riding dirt, trail and adventure bikes, but in saying that many motorcycles don't come equipped with them from standard and some are just an afterthought. As simple as the subject is, there's a lot to know about handguards like what kind of handguards there are and what type suits your riding discipline. To further understand, the local importers of Circuit Equipment, Autocycle Centre, invited us to take a closer look at their new range of 'Circuit' Handguards.
The Brazilian-founded company Circuit Equipment have been roosting around the block since 1984 and has a passion for all things dirt-related. Circuit is globally renowned and has bitten into a big piece of the pie in both Europe and America with a selection of products and accessories in Motocross, Enduro, Rally and Supermoto. With a massive importer like "Autocycle" standing behind the brand in South Africa, bringing in Michelin, Elf Moto, Castrol and HJC to name a few, you can be sure that Circuit Equipment will have proper backing and spares.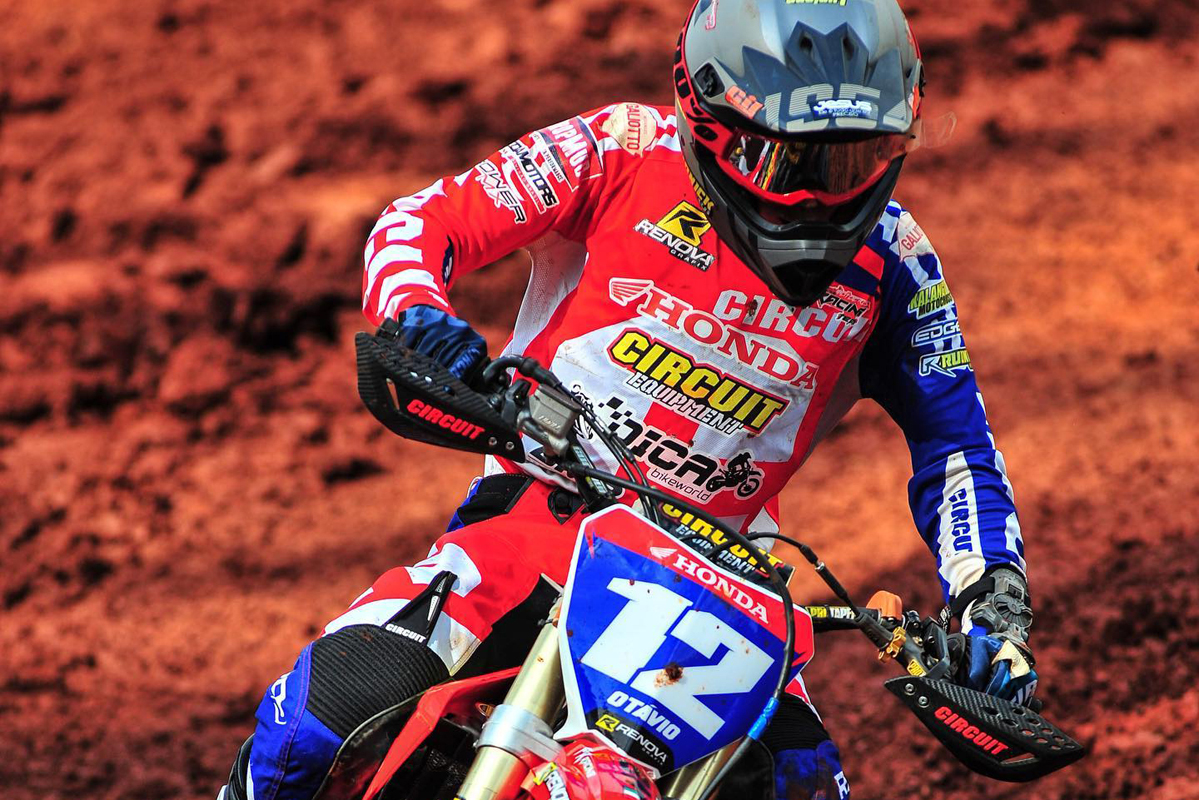 So, let's talk Handguards…
When it comes to protecting our hands and motorcycle controls there are two types of handguards: the shield type and the wrap-around. The plastic shield handguards are traditionally known as Motocross handguards, made to be lightweight and protect your hands from a rocky roost. Without facing any slow obstacles or technical terrain, MX handguards are there to act as a shield, rather than offering protection to the motorcycle.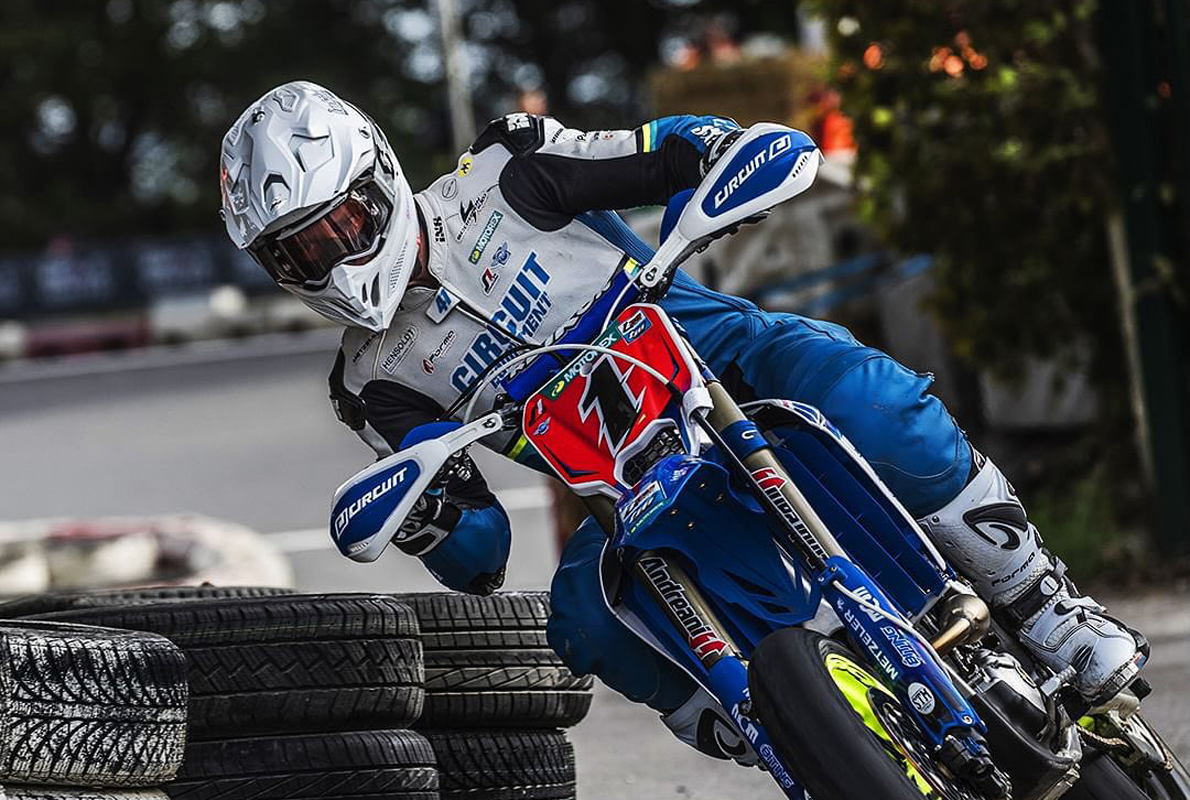 While the "MX" style handguards are merely roost-guards, the wrap-around handguards or "Barkbusters" as they're known in the Enduro world, offer greater protection for riding through the bush, where you might come into contact with trees, shrubs and other bits of nature. Barkbusters also prevent your front brake lever from engaging if you do brush past a branch or tree, plus you won't be able to break any levers if you suffer a fall kilometres away from your van or bakkie.
What does Circuit have to offer the dirt riders of South Africa?
For the MX riders, we see two stylish offerings from Circuit, the Dakar and the Vector Carbon. Both handguards are designed in Italy and feature a carbon fibre lookalike material that runs between the five available colours, rounding off the design. The Dakar is slightly longer than the Vector and comes with a nylon adapter.
The Vector Carbon in my opinion is the better looking of the two and is made of a highly resistant material called polypropylene. Because they are so compact, it might even be a handguard that Enduro or Downhill mountain bikers might want to fit on their bicycles. On the Vector we also see the adaptor being available in high-strength nylon, aluminium or anodized aluminium. Both the Dakar and Vector are easy to install as they come with universal mounting points.
For the Enduro and Cross Country riders, Circuit has got you sorted with the P4 and the Alloy C Slider. The P4 is your entry-level Barkbuster as it is made completely out of nylon. For most riders that aren't doing serious Hard Enduro where aluminium comes into play, the P4 is light, has been tested for high impact resistance and looks great with its two-tone design—a Barkbuster I have spotted on a few Rally, cross-country and even supermotards.
The Alloy C Slider Barkbusters are going to be the Hard Enduro and newbie rider's best friend. They come out of the box in a solid in-your-face colour and are made of polypropylene. Unlike the P4s, the Alloy C Slider comes with polished aluminium or black adaptors, making them less prone to cracking or snapping during impact.
The newest and probably the most exciting Barkbuster in Circuit's lineup this year is the Adventure-styled Ventura. The Ventura looks like a premium product with its carbon fibre finish, high-quality aluminium Circuit logo and additional spoiler which increases hand protection. The Ventura is universal but at this point has only been tested on all the Honda Africa Twins, KTM 1290 Adventure, BMW R 1200 GS and R 1250 GS models.
So there you have it, five new handguards from Circuit Equipment—bringing good quality and competitive pricing to our local market. For more information on Circuit products visit – www.poweredbyautocycle.co.za