Yamaha's MT-09 platform has proved to be incredibly versatile and the XSR900 version added a dash of retro appeal to the mixture. Now, Yamaha has gone full-rose-tinted-spectacles on us with the reveal of the stunning new XSR900 GP.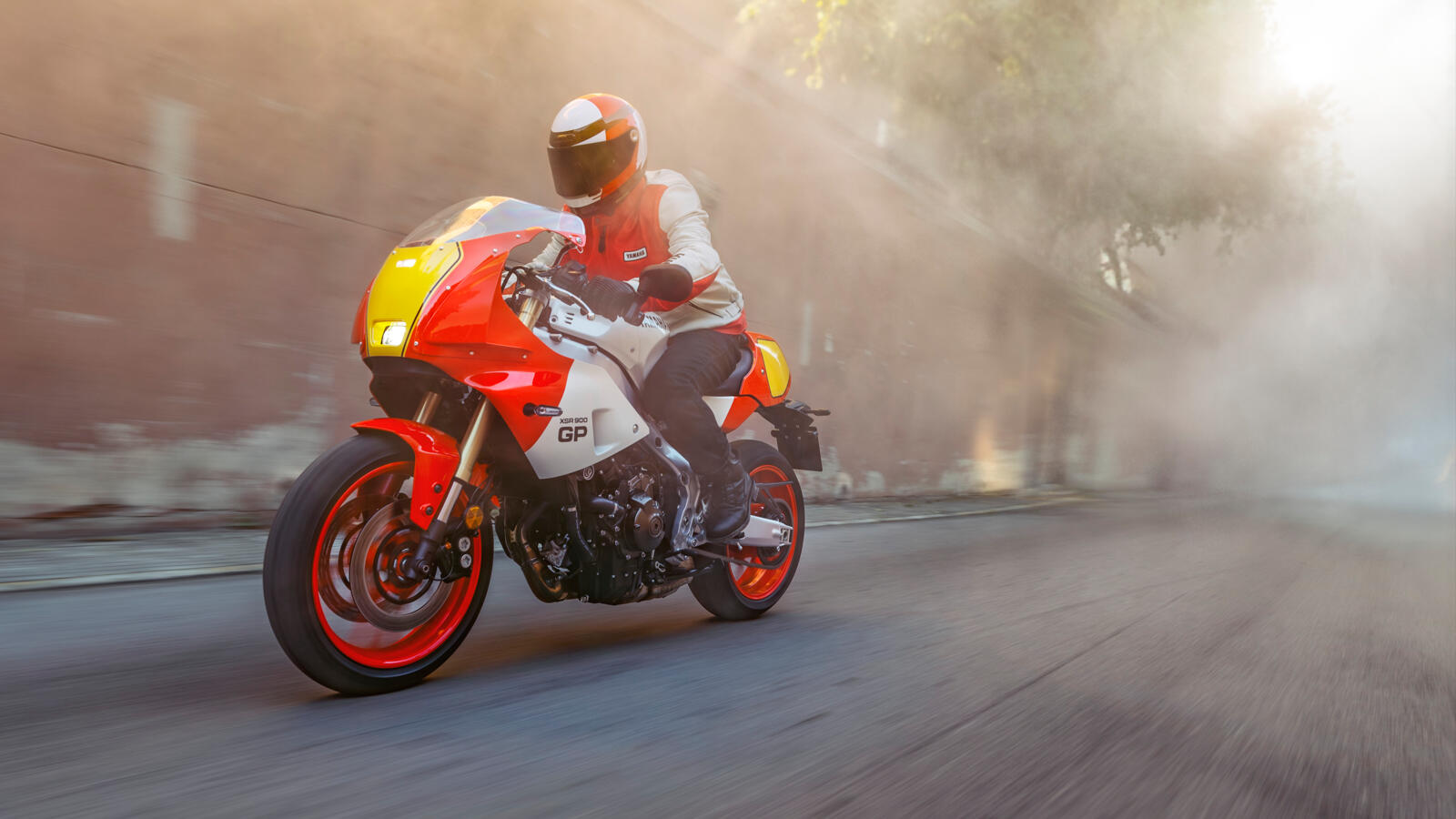 As you can see, inspiration has been taken from the factory 500cc Yamaha Grand Prix bikes as ridden by Eddie Lawson and Wayne Rainey, so the red and white colour scheme that resembles a certain cigarette packet is entirely deliberate and, to our eyes, utterly spectacular.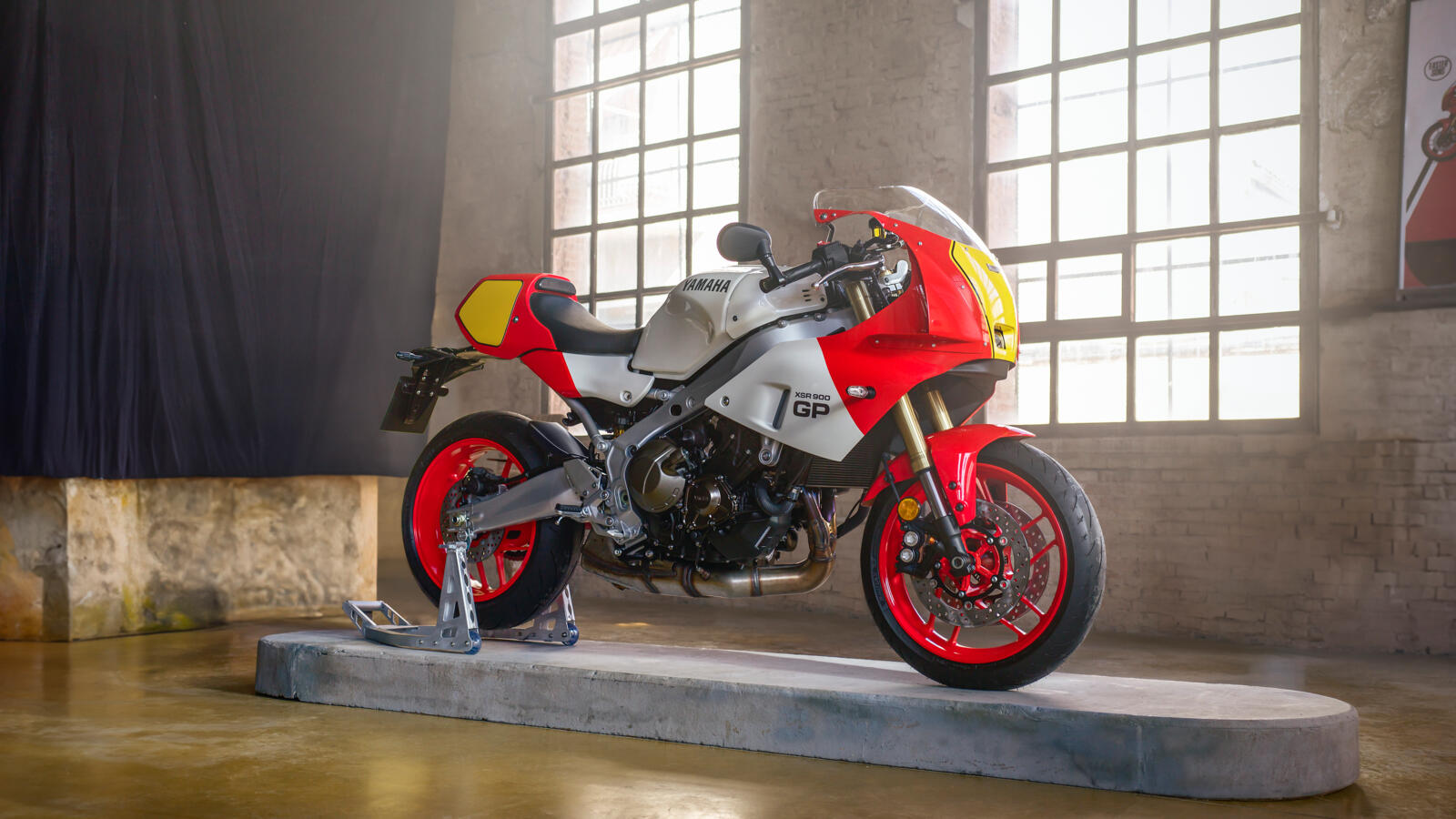 Mechanically, the XSR900 GP is identical to the 'standard' XSR900, with a 115bhp, three cylinder engine, Deltabox aluminium frame, radial brake calipers and forged alloy wheels, alongside fully adjustable KYB suspension.
So far, so good, but the real show-stealer is the half-fairing, with lower fairing panels available as an optional extra. Thanks to the tiny but obviously super-bright headlight, the front of the fairing looks just like a race bike, with a yellow race number panel, matching those on the seat hump. The side panels are also new.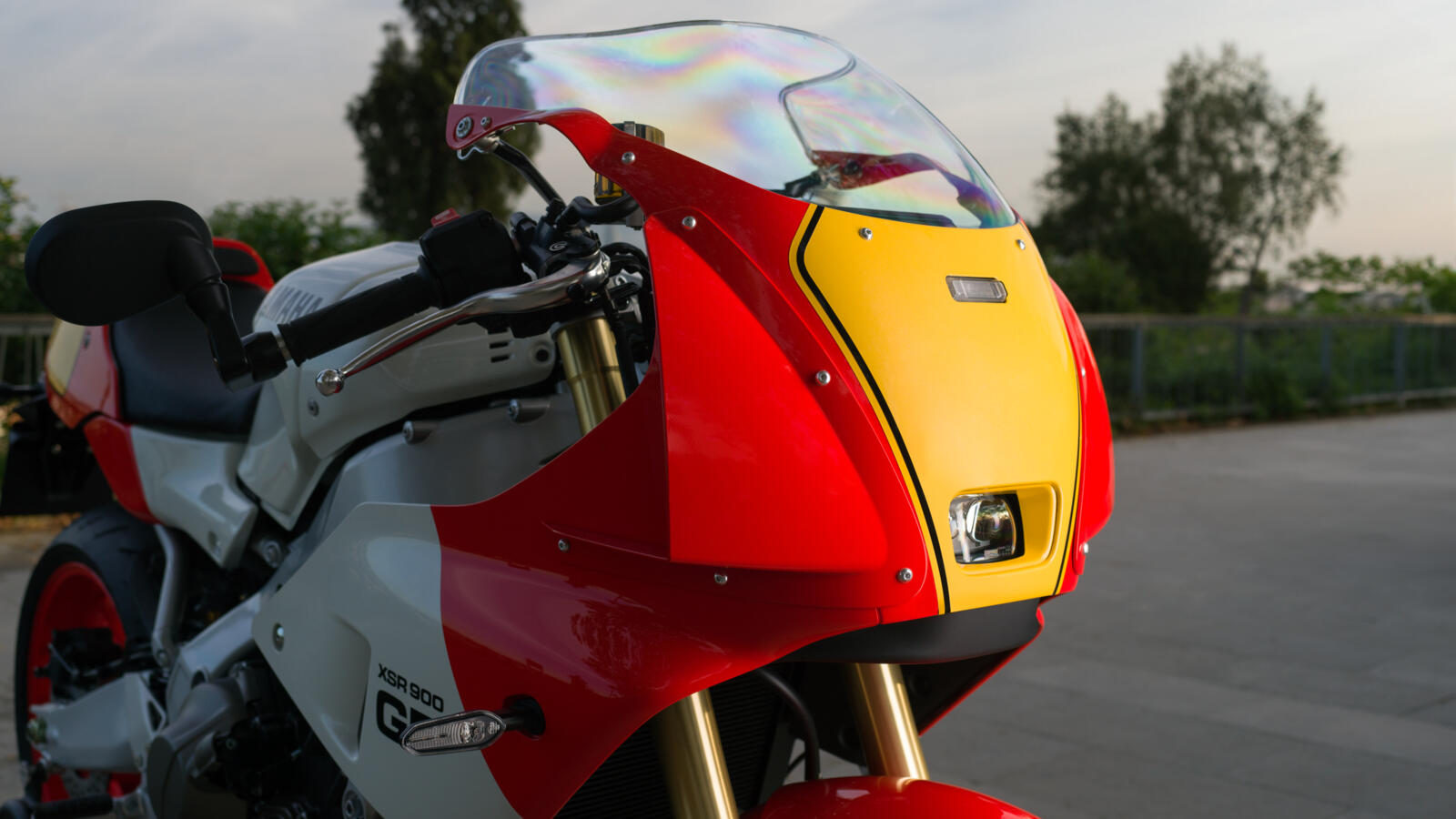 There's a new 5-inch TFT dash, clip-on handlebars and new switchgear. Electronics include a quick shifter/auto blipper, a full suite of rider aids including three pre-set engine power modes, Bluetooth connectivity and cruise control.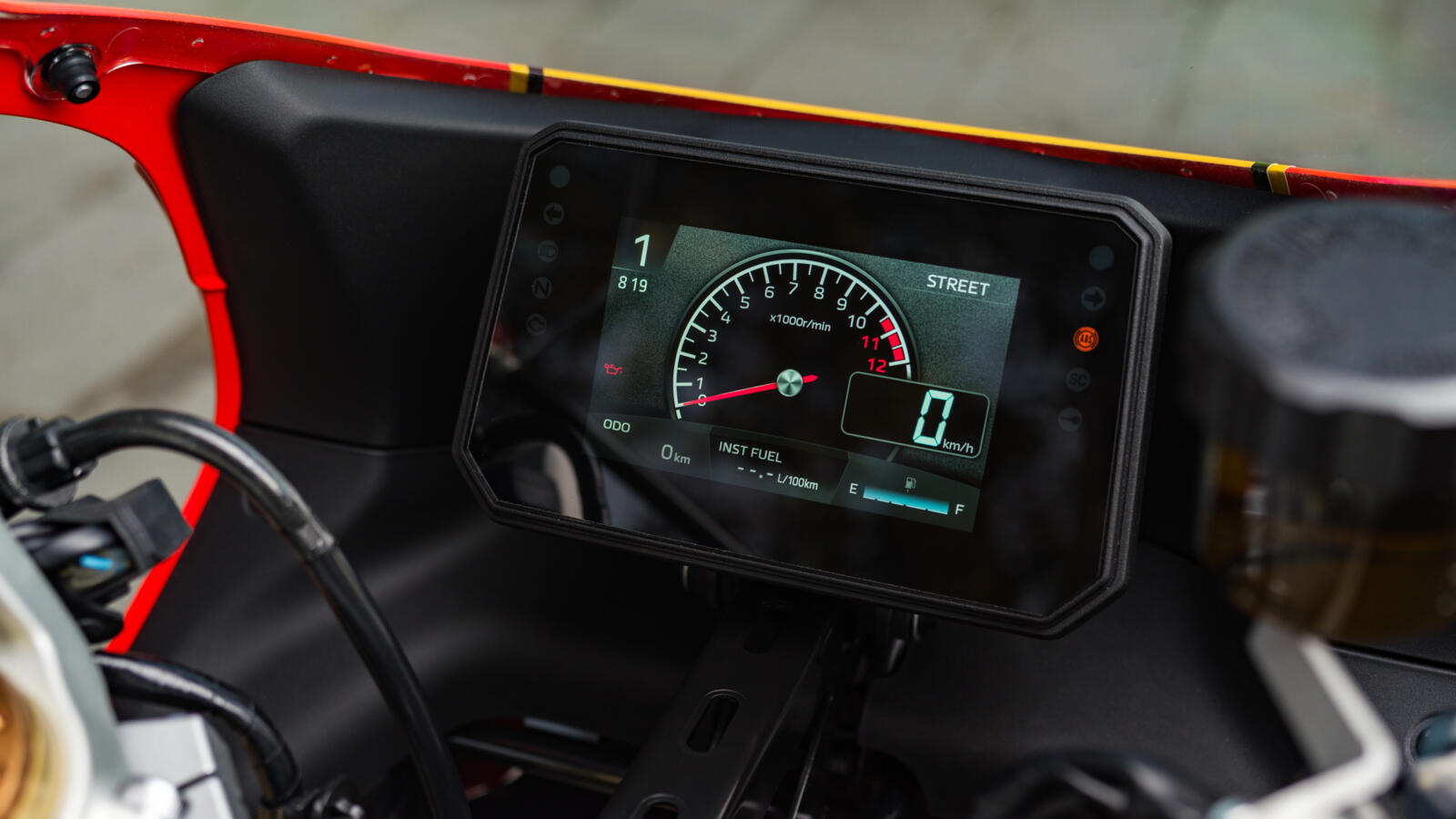 But, to be honest, we don't care what's under the skin because the skin itself is utterly gorgeous: never have we been so happy to see a naked bike covered up.
There's no indication of price or even if any will come to South Africa but, perhaps, if we make enough noise, Yamaha SA will be forced to bring them in.