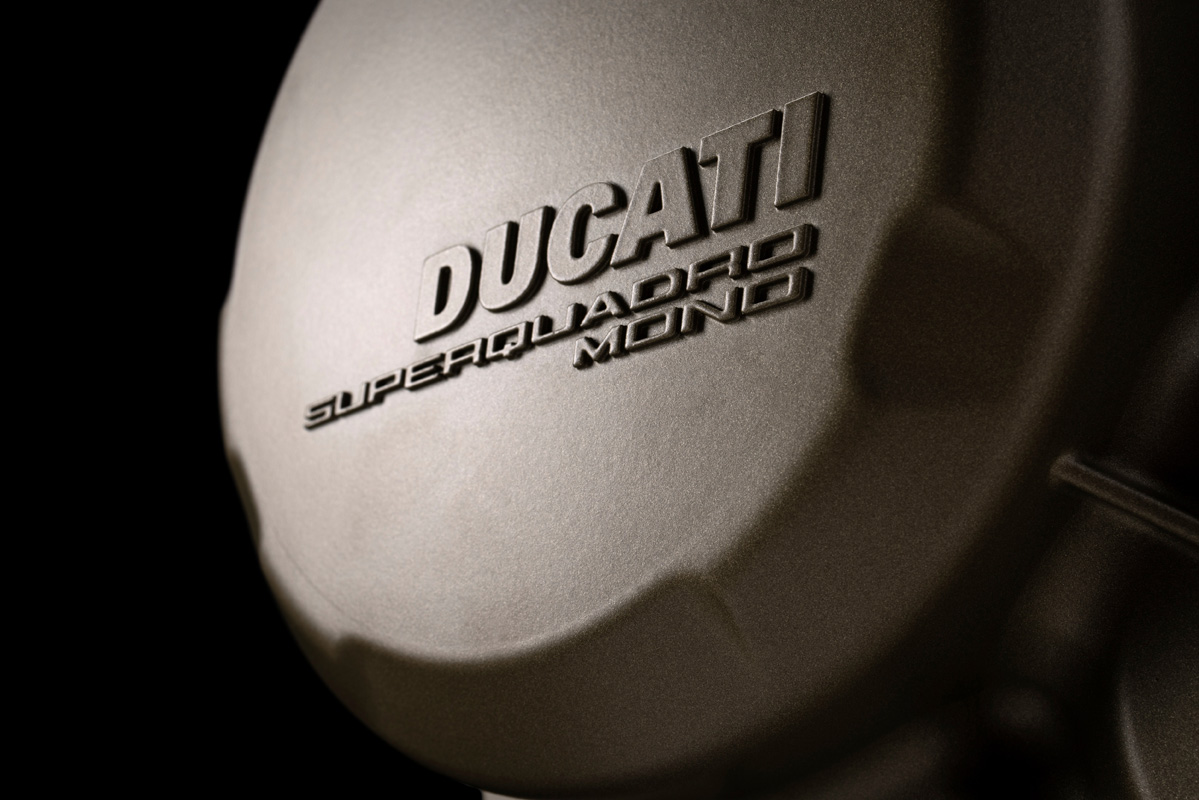 Since 1971, with one notable exception, Ducati has concentrated solely on V-configuration engines to power its road bikes, firstly the iconic V-Twin and, more recently, the impressive V-Four. The one exception was the Supermono of 1993, a lightweight, single-cylinder racing model specifically for the Supermono racing series. Only 65 were built and had technical innovations that influenced the legendary 916.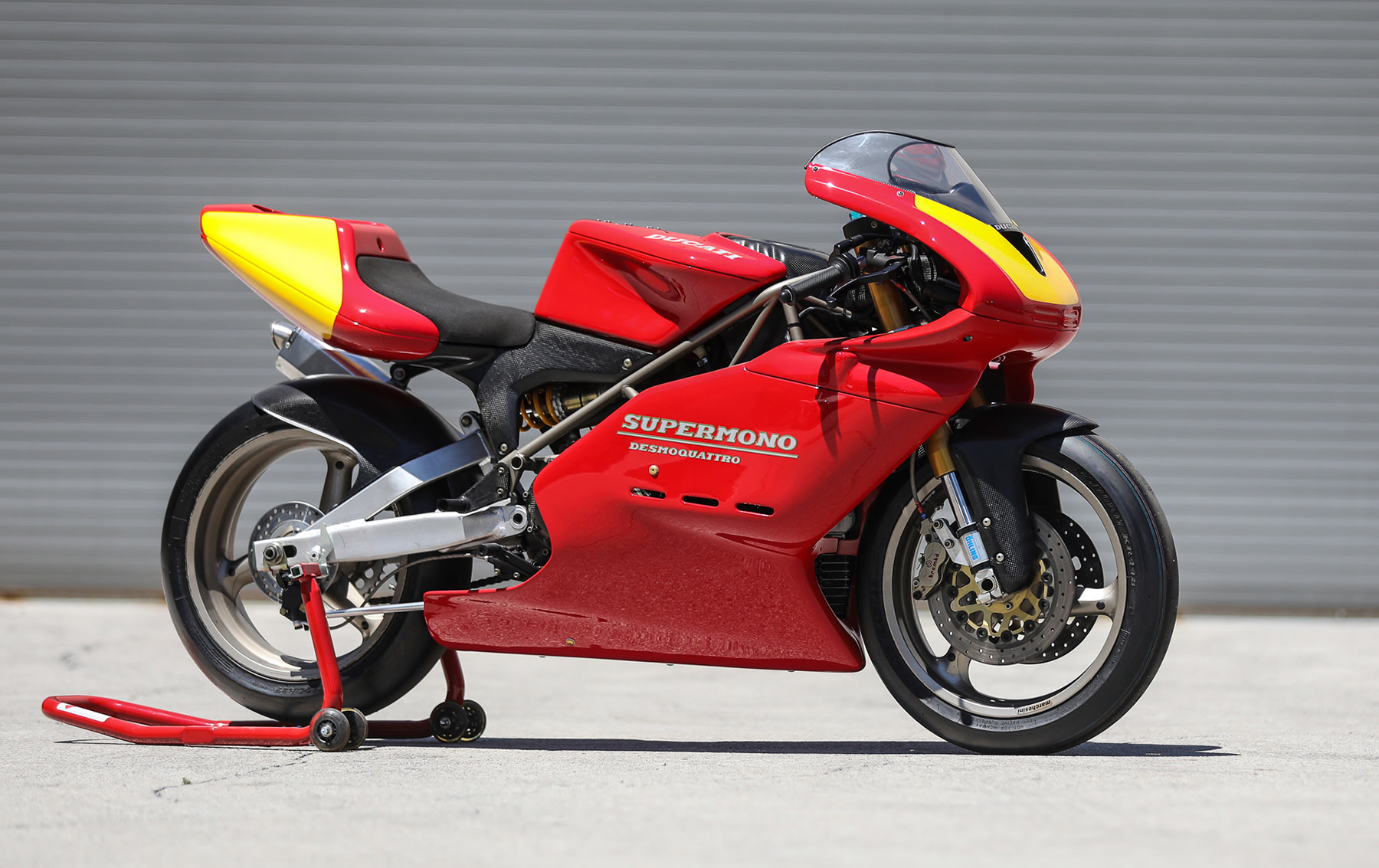 Now, in a shock announcement, Ducati has revealed the Superquadro Mono, a brand new single-cylinder road model that promises to be something spectacular.
The engine is of 659cc, with an output of 77.5 horsepower, or 85 horsepower with the optional Termigioni racing exhaust, and 63Nm (43 foot pounds) of torque. What is even more incredible is a rev limit of 10,250rpm, which Ducati claims is the highest of any single cylinder engine ever produced. Despite all this, Ducati claims 30,000km intervals for valve clearance adjustment and oil change intervals of 15,000km.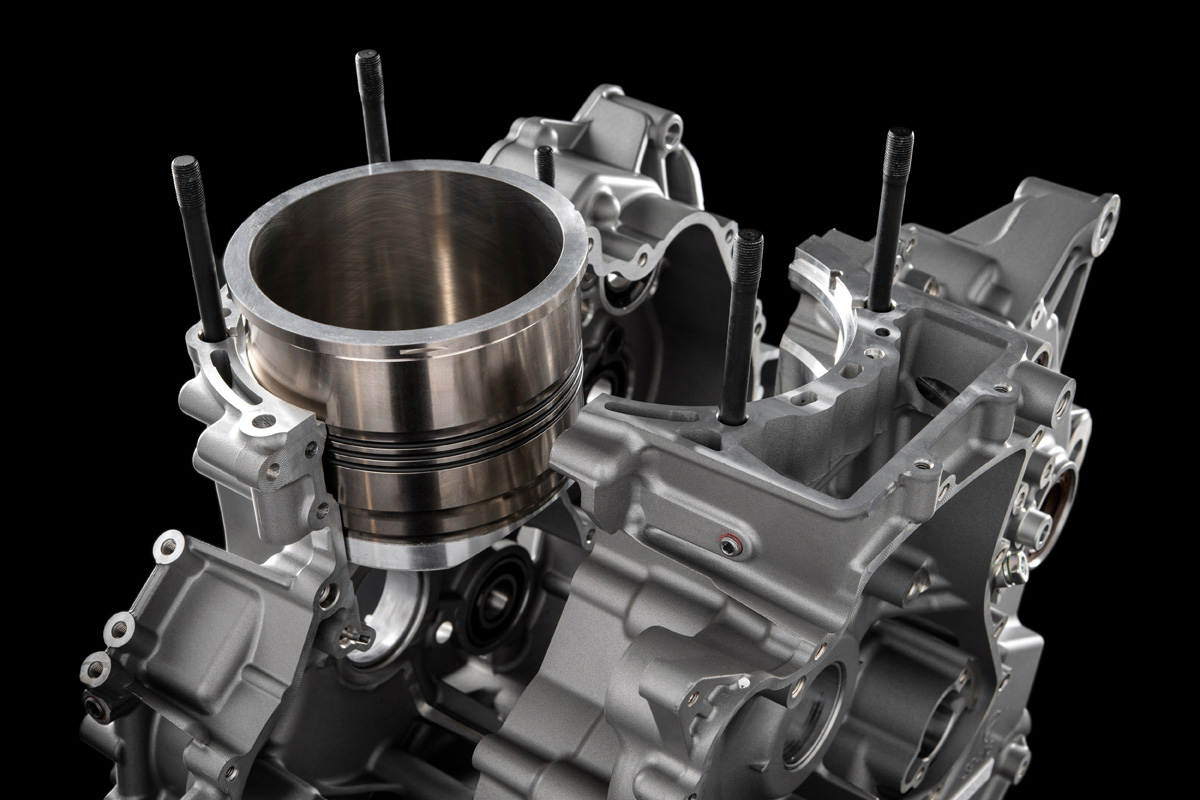 The engine is based on the Panigale 1299 V-Twin unit, the Superquadro engine inheriting the 116mm bore from the 1299, along with the combustion chamber shape, the same diameter intake and exhaust valves and the desmodromic valve actuation system, which does away with valve springs, making over-revving, with the attendant internal damage, impossible. There are two counter-rotating balance shafts to damp out unwanted vibrations and the engine is fully Euro5 compliant. The Superquadro Mono will be a fully road-legal model, unlike its Supermono ancestor.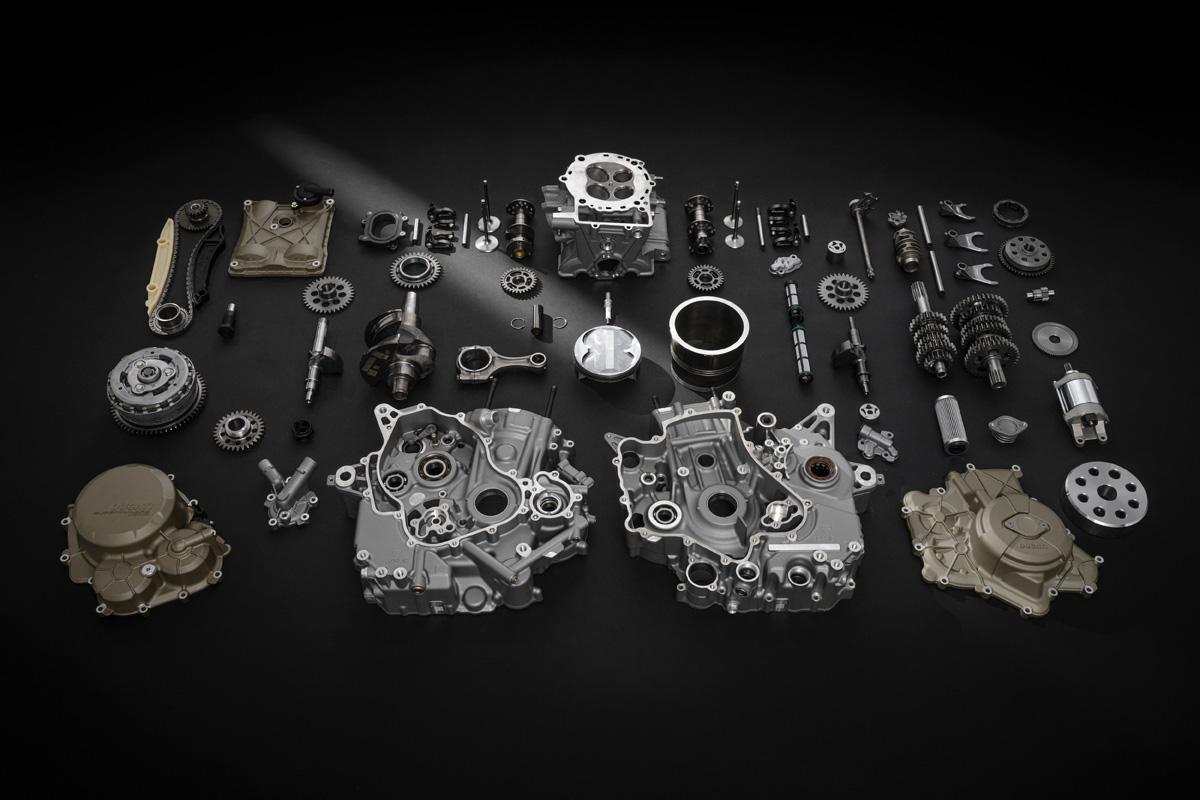 So far, Ducati has only released images of the engine so we have no idea what the whole bike will look like but that will be revealed in the latest of Ducati's online launches, due to take place on Thursday, 2nd November at 4pm European time. Anyone can watch the reveal either on www.ducati.com or on Ducati's Youtube channel.