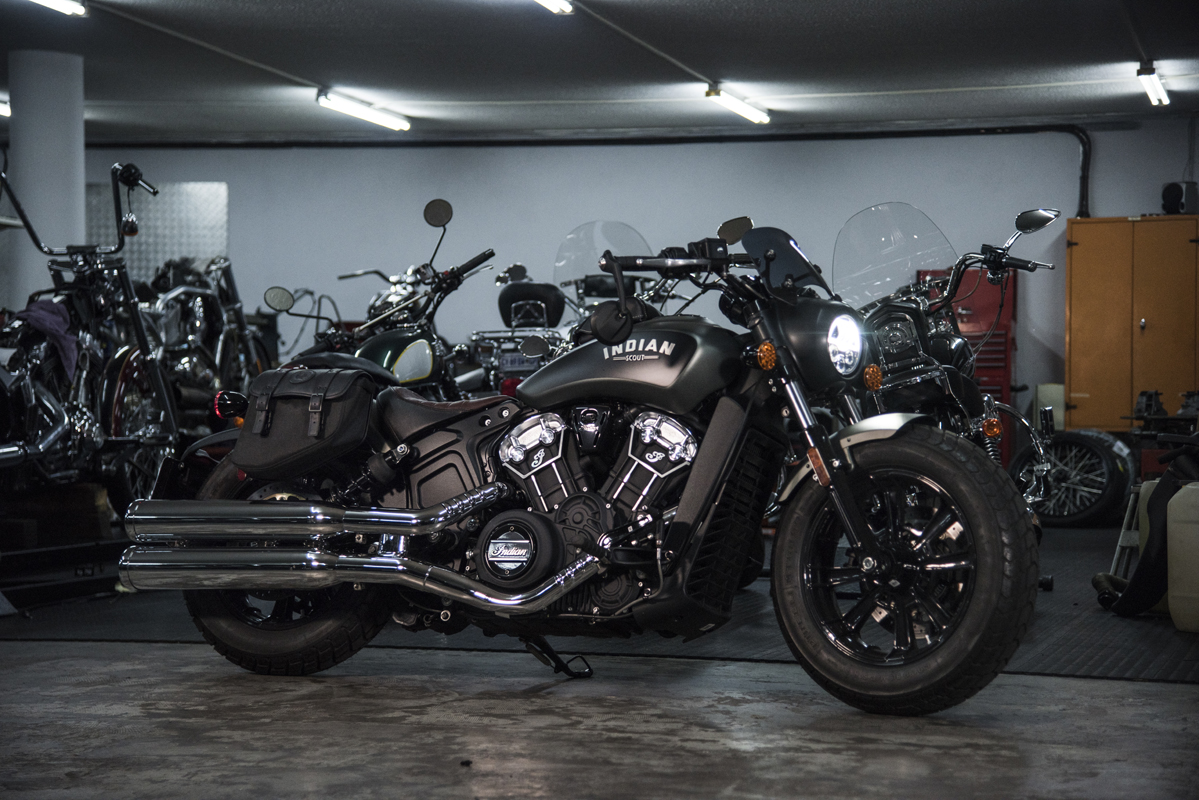 Even though Indian isn't specifically marketing the Scout Bobber as an entry into the retro or modern classic scene, there's no denying that, in essence, if not engineering, it is a throwback to the bobber scene that sprouted immediately after the end of the Second World War, much as the Triumph Thruxton harks back to the café racer scene in 1960s Britain.
That the Indian cuts it in the modern motorcycling world is proof enough of that; yes, the styling is an old-school cruiser in conception, but it possesses modern-day performance and not a little refinement, while being thoroughly in the American idiom.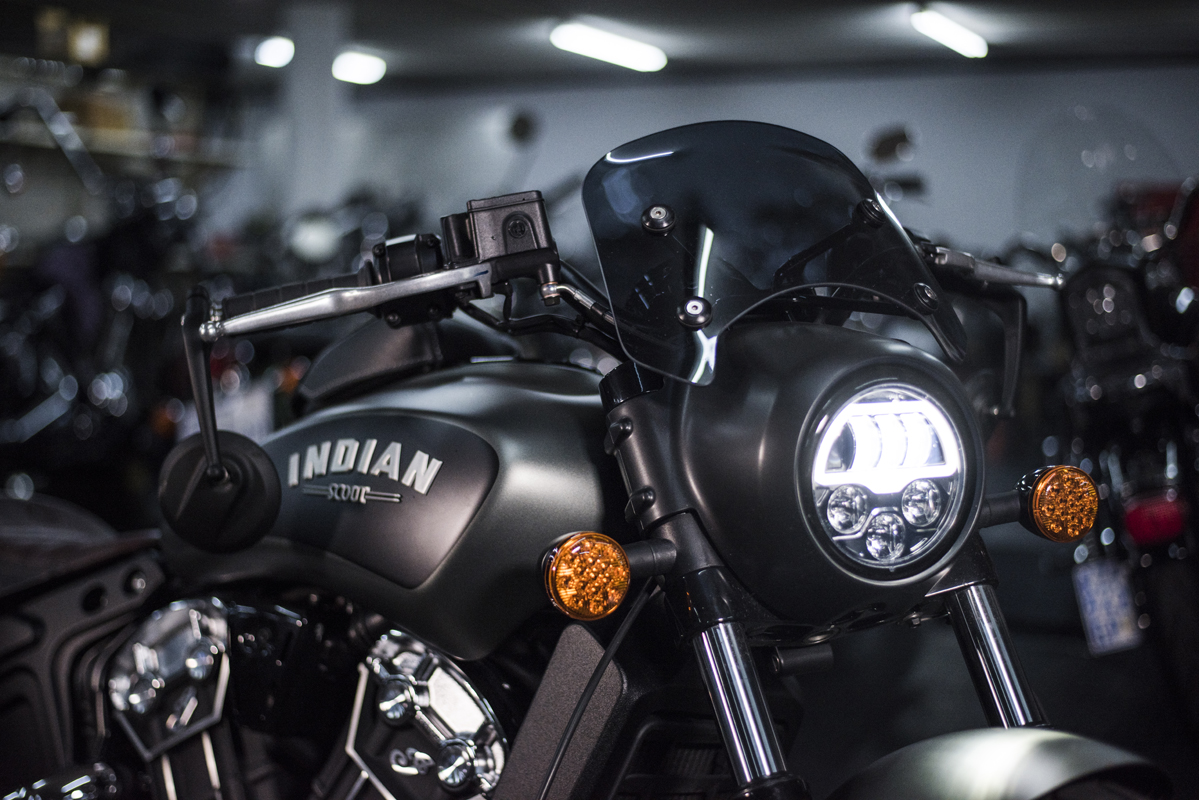 Its heart might be an air-cooled V-Twin, but there's nothing vintage about its performance which, with 100 horsepower on tap, is no surprise. What is a surprise, though, is the handling this low-slung machine possesses, not something you normally associate with bikes of this genre, with their limited suspension travel. That same lack of suspension travel does mean that the Scout Bobber is rather tiring over bad roads, the springs being firm to prevent bottoming and you're not going to be leaning too far in corners, thanks to limited ground clearance but find a smooth road with flowing corners and there's more fun to be had than you'd expect.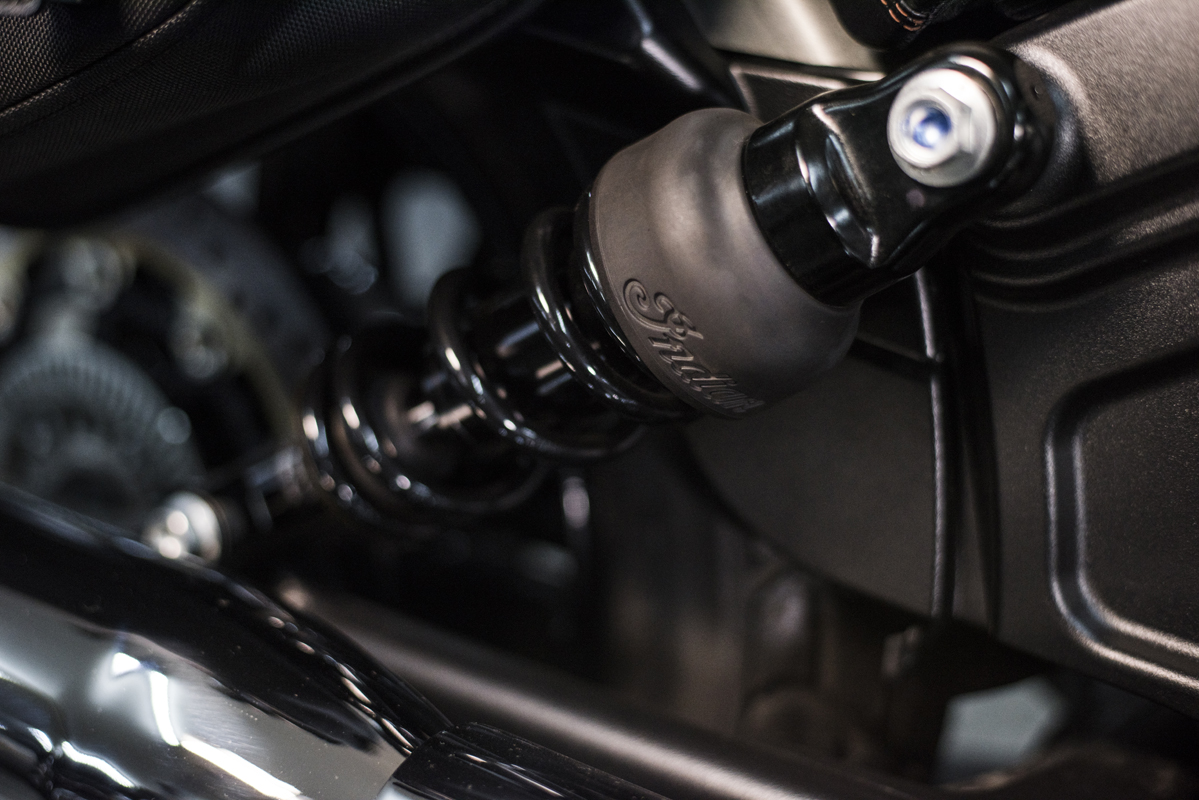 The low-slung stance is, of course, great for shorter riders and those who might lack confidence if they can't get their feet onto the ground. At 255kg, it's not light but the weight is carried low so there's a lot of stability when riding slowly through traffic. Taller riders won't feel cramped, however, and the seat is comfortable, although the riding position, with legs and arms out in front does put a lot of pressure on the lower back, so perhaps a five-day, 500km per day trip wouldn't be all that pleasant, never mind the lack of any wind protection. Not that anyone is likely to undertake such a trip on this bike but, given its performance, you would expect owners to want to ride the thing for more than an hour every Sunday (if you are planning to travel longer distances then perhaps the base model Indian Scout would be more appropriate as the ergonomics are more suited for longer rides).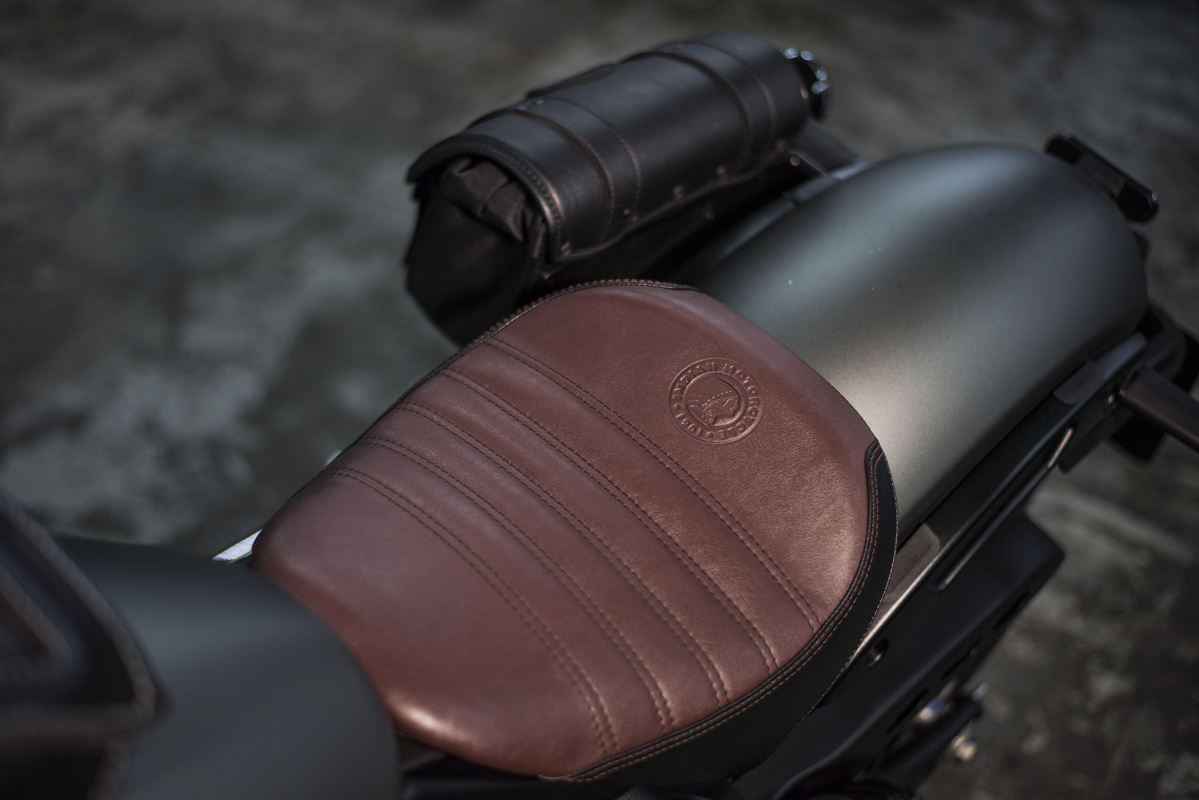 Those are the negatives, however, and luckily there are plenty of positives. The brakes are powerful, the handling is safe and predictable and the steering is light. Overall, the chassis feels taut and well-balanced, encouraging you to ride it much harder than you would think possible…as long as the road is smooth!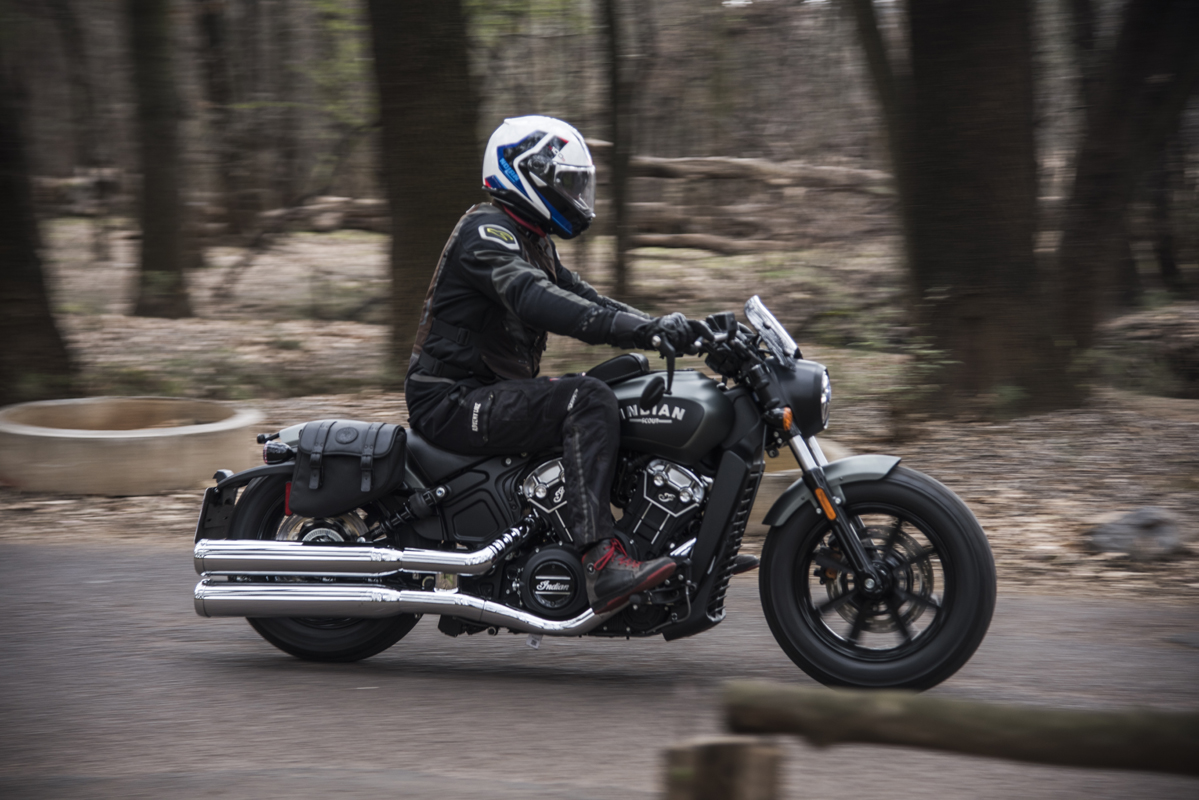 The engine is the 1,133cc, air-cooled unit that is by now familiar in American cruiser circles. Lots of power and torque are developed smoothly and without fuss and those enormous silencers cut the noise significantly, even if they do nothing for the looks. There are, of course, much smaller and very much louder silencers available as an option but then the exhaust note simply becomes unpleasant in any riding situation. Rather stick to the originals and enjoy the muted but still flavoursome V-Twin noises.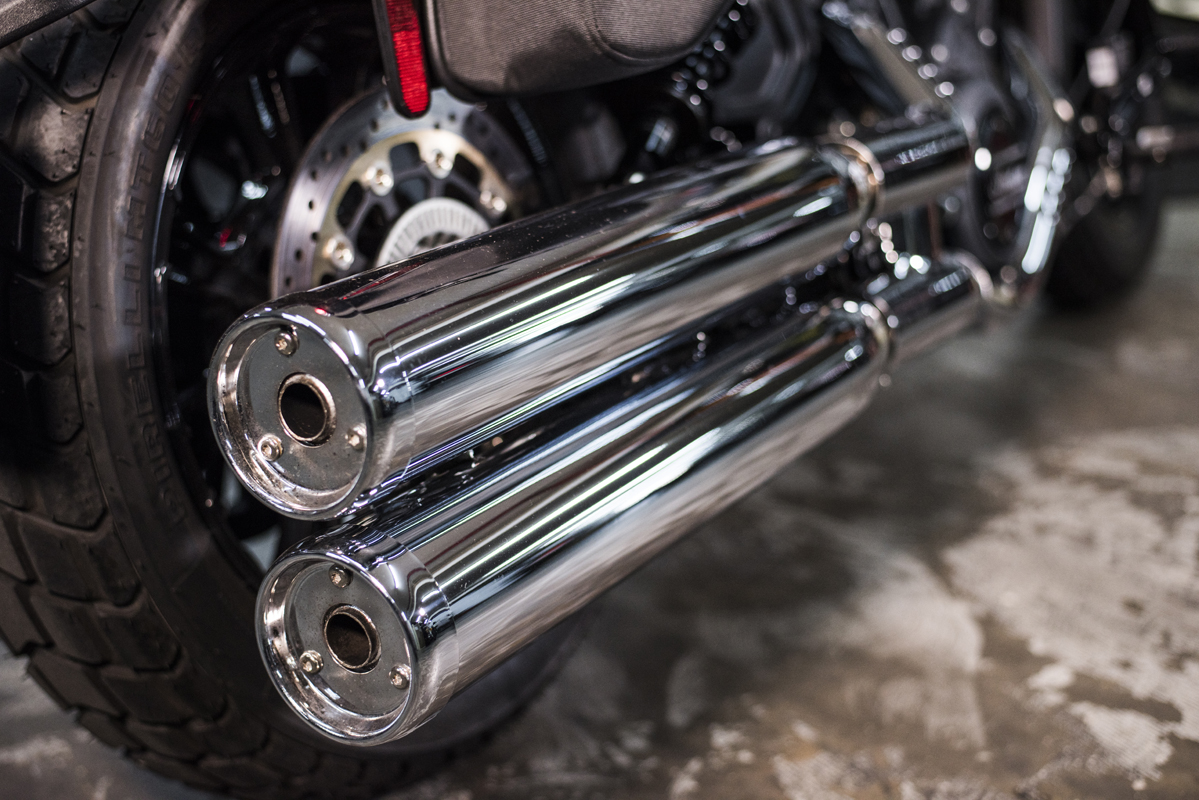 The clutch and gearbox are surprisingly light and switch-like for an American V-Twin: maybe we've just become so used to agricultural changes on Harleys for too long that we expect that from every big V-Twin-powered bike. Coupled with the engine, the power train gives strong but never neck-snapping/arm-stretching acceleration which can be mistaken for sluggishness but, in fact, it's just beautifully linear acceleration where walking pace becomes highway pace very quickly. There are no hiccups or snatches, nor flat spots in the fuelling: it's just a lovely engine to have underneath you.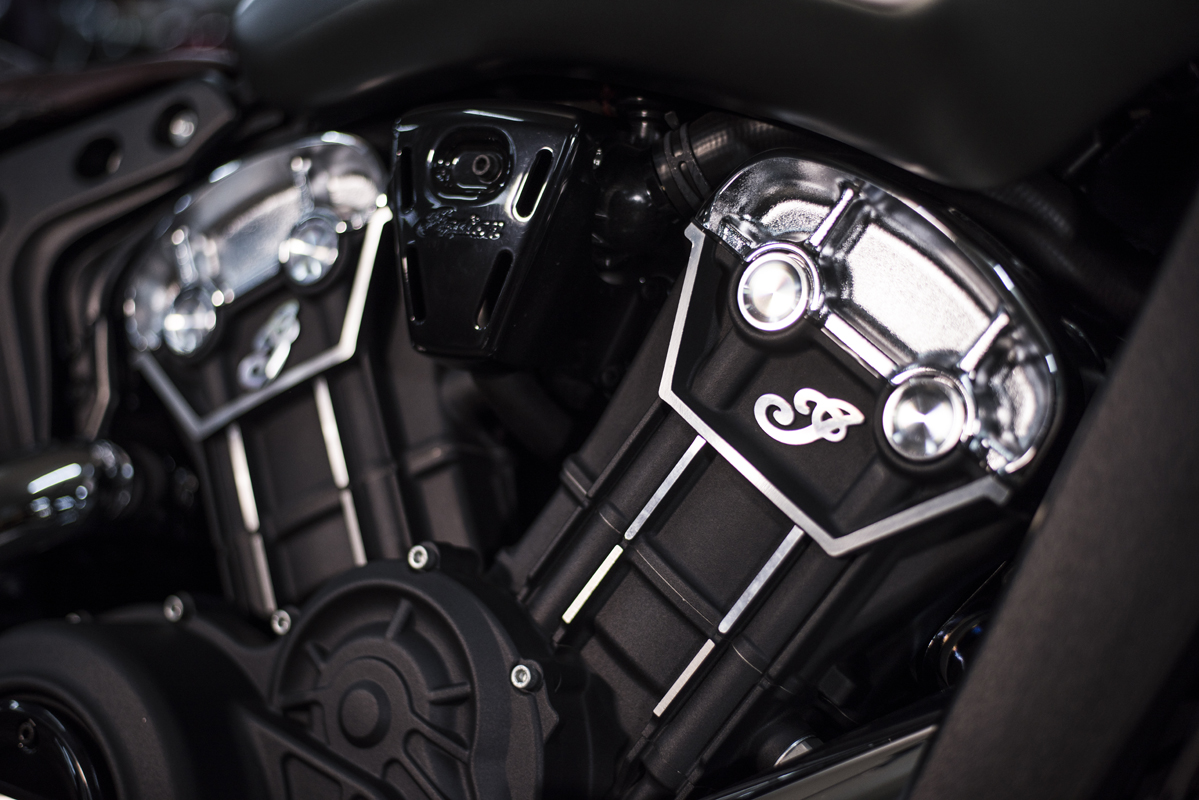 The overall quality is something that Indian should be proud of. There is no evidence of corner cutting anywhere and the attention to detail, fit, finish and paint are all superb. Instrumentation is minimal, but that only serves to remind you of how excessive the displays of so many modern bikes are these days, with no real benefit to anyone or any type of riding. True, the Scout Bobber doesn't have any electronics to configure so a TFT dash would be a bit excessive and the single, round instrument is nicely retro and easy to read. There is a digital display set into the face, showing revs or mileage but the fuel level is limited to a warning light set into the face of the speedo.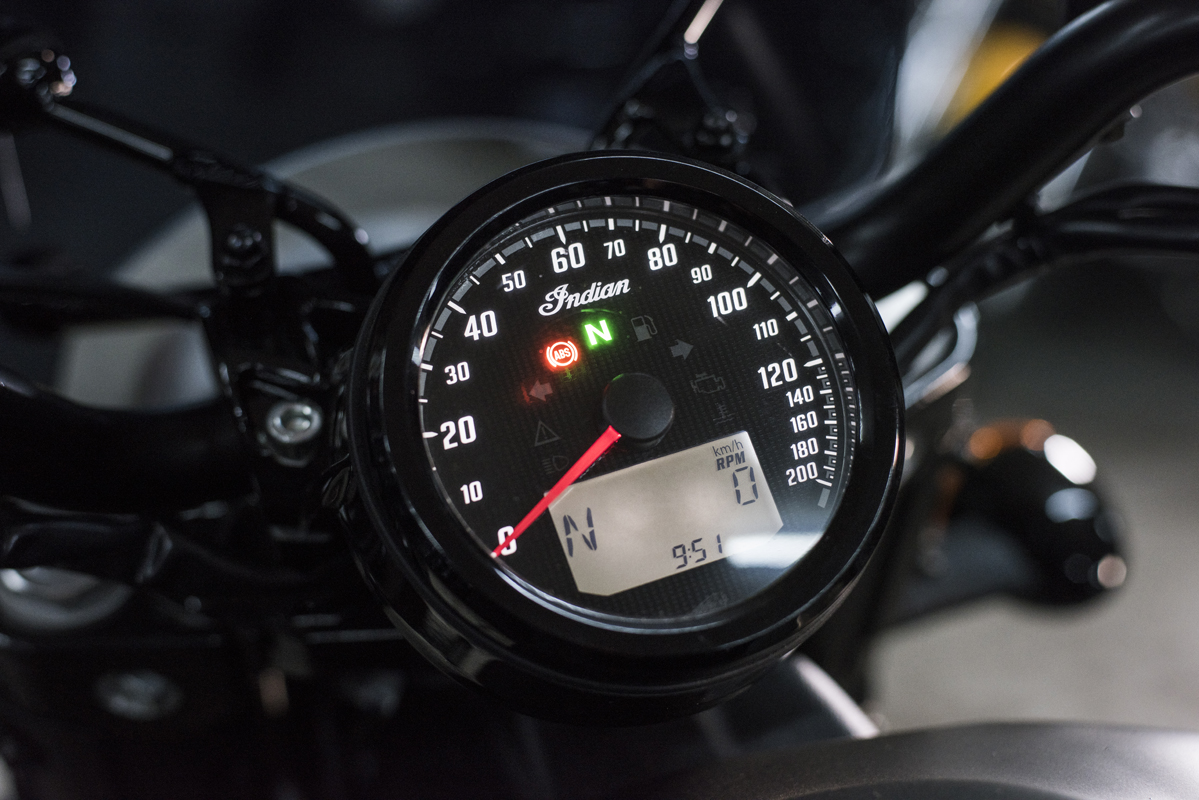 Until Harley unveiled the new, Revolution Max-engined Sportster S, the Indian Scout Bobber had no real American opposition, the old Sportster being just that – far too old – to be competition for anything. Even now, the Scout Bobber costs a handy R40,000 less than the Sportster S. But there are other rivals, such as the Triumph Bonneville Bobber which is a seriously good piece of kit and then there are other Harley models, such as the Fat Bob, which out-guns the Scout Bobber in terms of power and torque but, also, out-prices it significantly.
There's a lot to like about the Indian Scout Bobber and very little to dislike, as long as you're not intending to spend the December/January holidays touring the country. There's a huge amount of style but it's definitely not style over substance. It's extravagant as a means of getting around the city, but you'll never look cooler.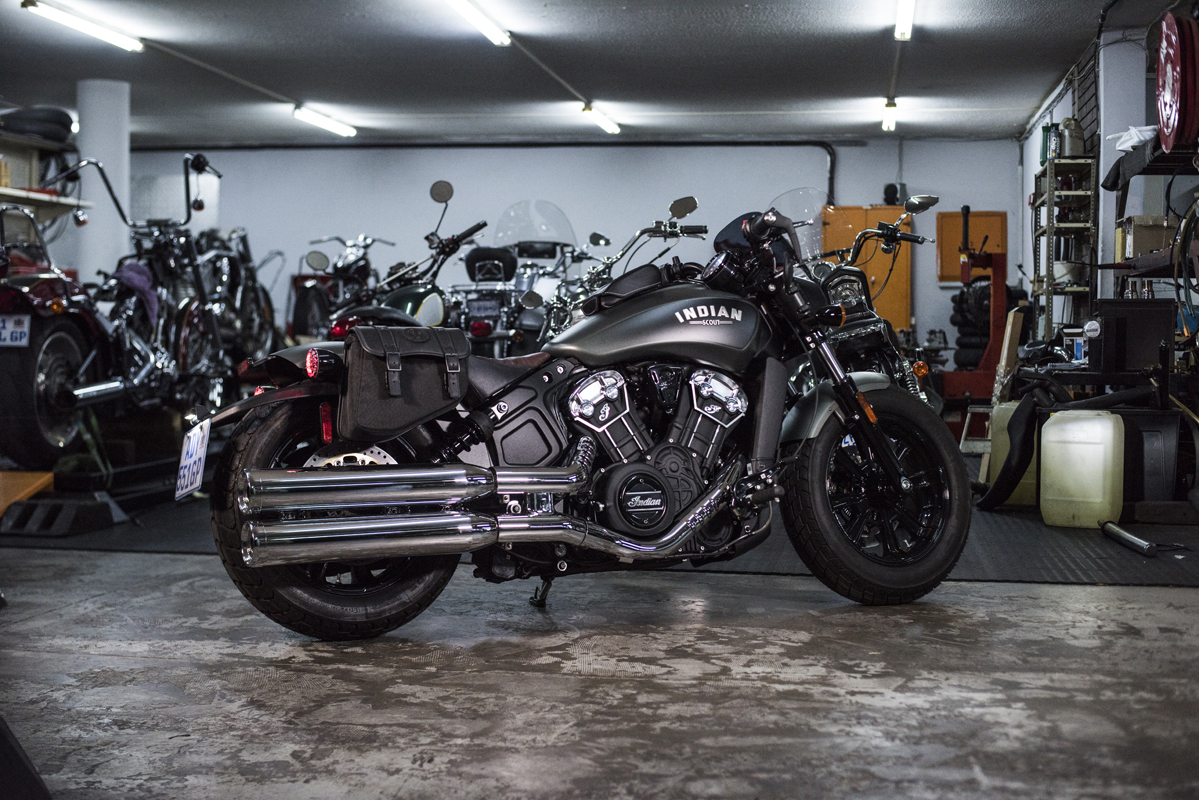 Indian Scout Bobber
For more information on the bike featured in this article, click on the link below…