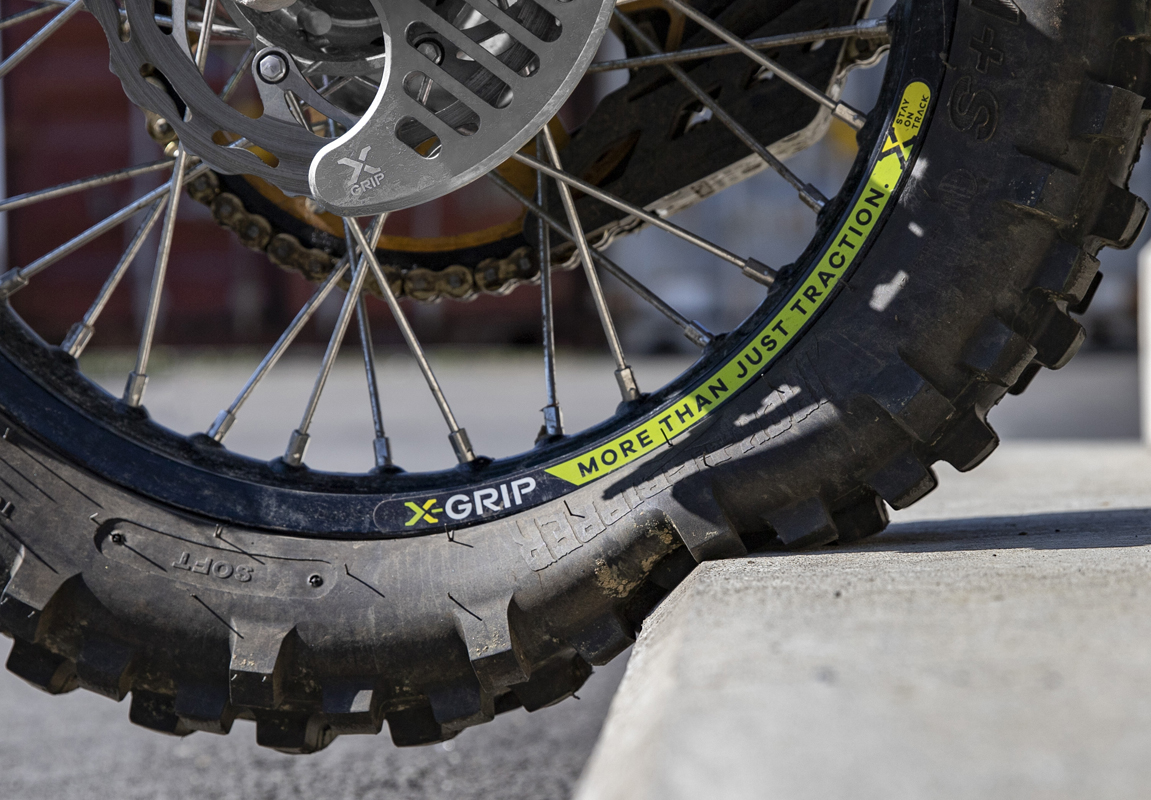 AMP (After Market Products) has just started a new chapter, with the introduction of X-Grip to their portfolio of brands that they import and distribute. X-Grip is an Austrian company (manufacturing takes place in Germany) with deep roots in the off-road world, backed by a young and enthusiastic team who ride and test their products. What started as a few guys developing a really good range of Mousses in 2016, soon saw them jump into the world of tyres and accessories.
What put X-Grip on the map in 2017 is arguably the most famous off-road motorcycle race in the world, the Red Bull Erzbergrodeo. The route planners and racers ride 35 km of treacherous terrain in the Austrian hills of Tyrol, with a selection of tyre choices. The last tyre to be tested was the X-Grip Super Enduro—at this point, no one had heard of X-Grip. To the route planners and pro riders like Lars Enockl's surprise, the X-Grip worked better than the competing brands in the terrain that is Erzberg. An Austrian tyre taking part in the toughest hard enduro in the world—it just makes sense.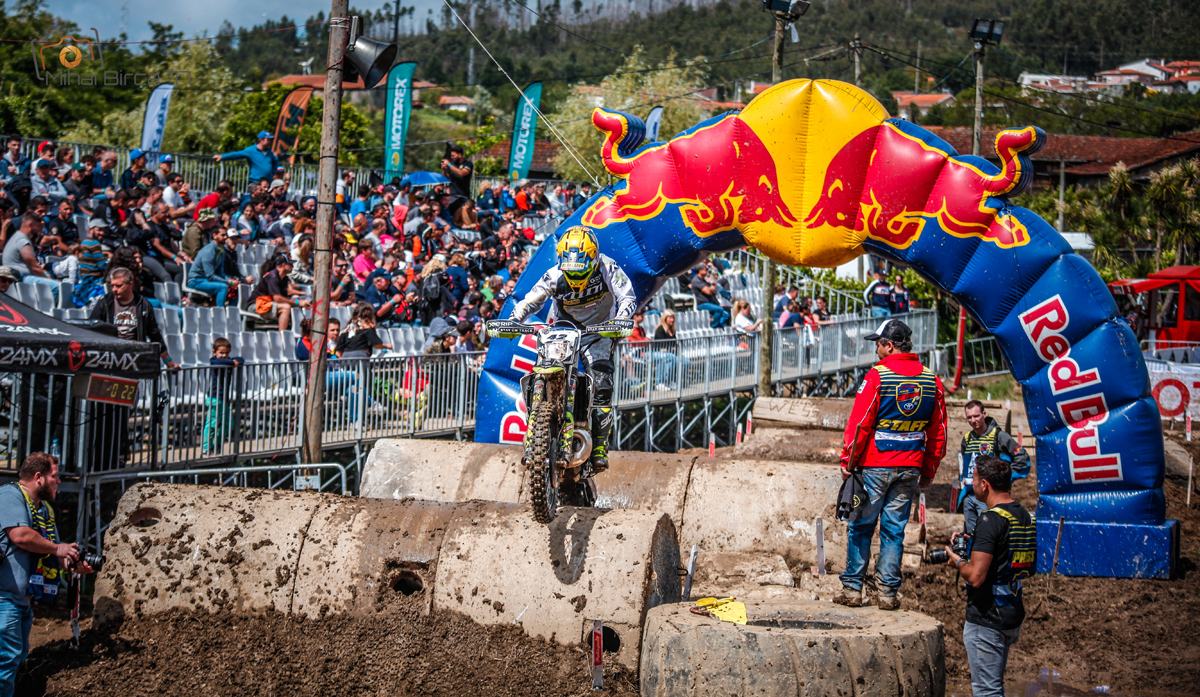 With one of the most talked about hard enduro brands making its way to SA, we take a closer look at their tyre and mousse range. The X-Grip range is comprised of five different tyre options, with unique sidewall graphics and a few are available in different compounds. As far as mousses go, X-Grip has two front and two rear options. We see the X-Grip range of enduro rubber, as far as pricing goes, taking on Michelin and Mitas.
SuperEnduro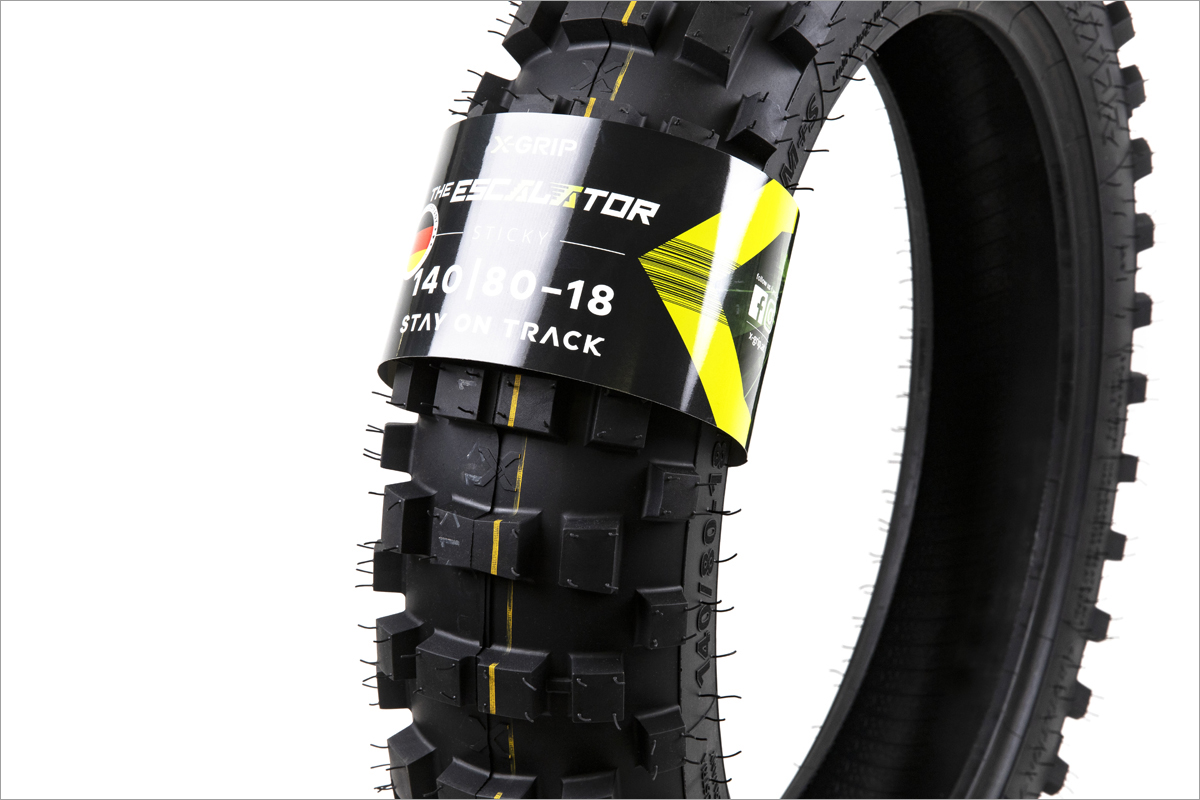 We start the proceedings with the original tyre that started it all for X-Grip back in 2017 at Erzberg, the Super Enduro. This tyre is available in three different rear compounds (hard, medium and soft), two front compounds (hard and soft), comes designed with a wide contact surface and offers extreme grip in all conditions. For the nerds and serious racers, you'll be intrigued to know that the Super Enduro complies with the F.I.M. regulations (an E-number), this means nothing will stop you from slipping on a set at the top of the game or for 90% of us, just bragging rights at the track and trail. The Super Enduro will be available in an 80/100-21 front and a 140/80-18 rear.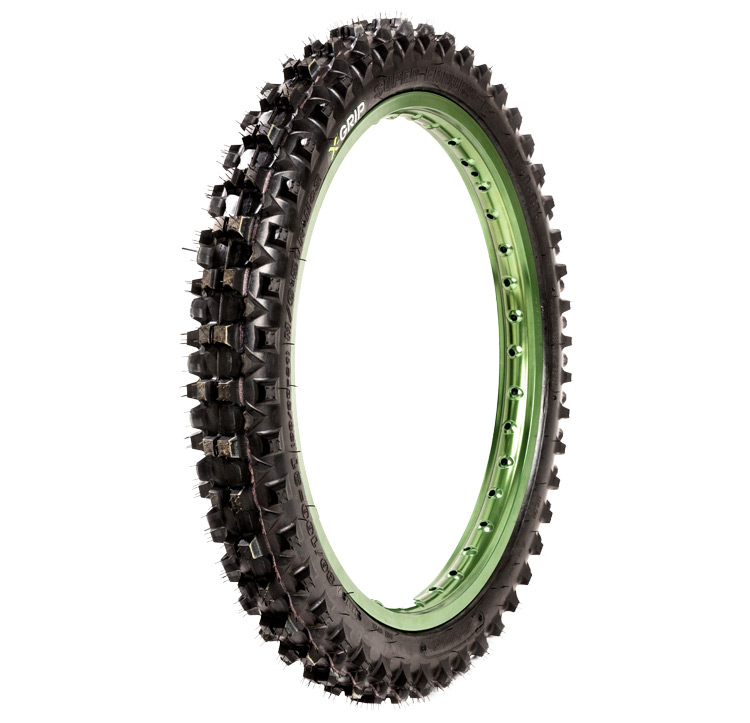 X-GRIP SUPERENDURO-F (80/100-2...
R1,600.00 (RRP)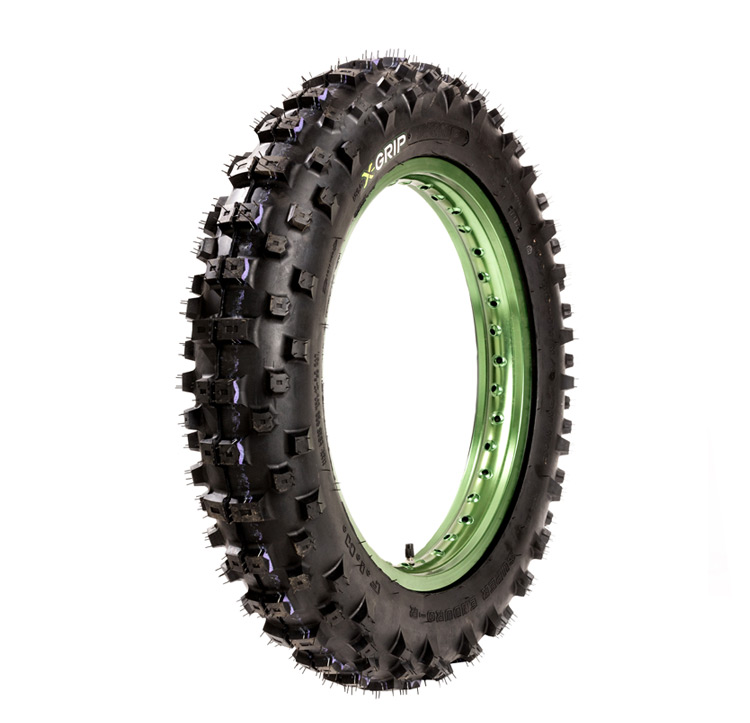 X-GRIP SUPERENDURO-R (140/80-1...
R2,050.00 (RRP)
Jack The Ripper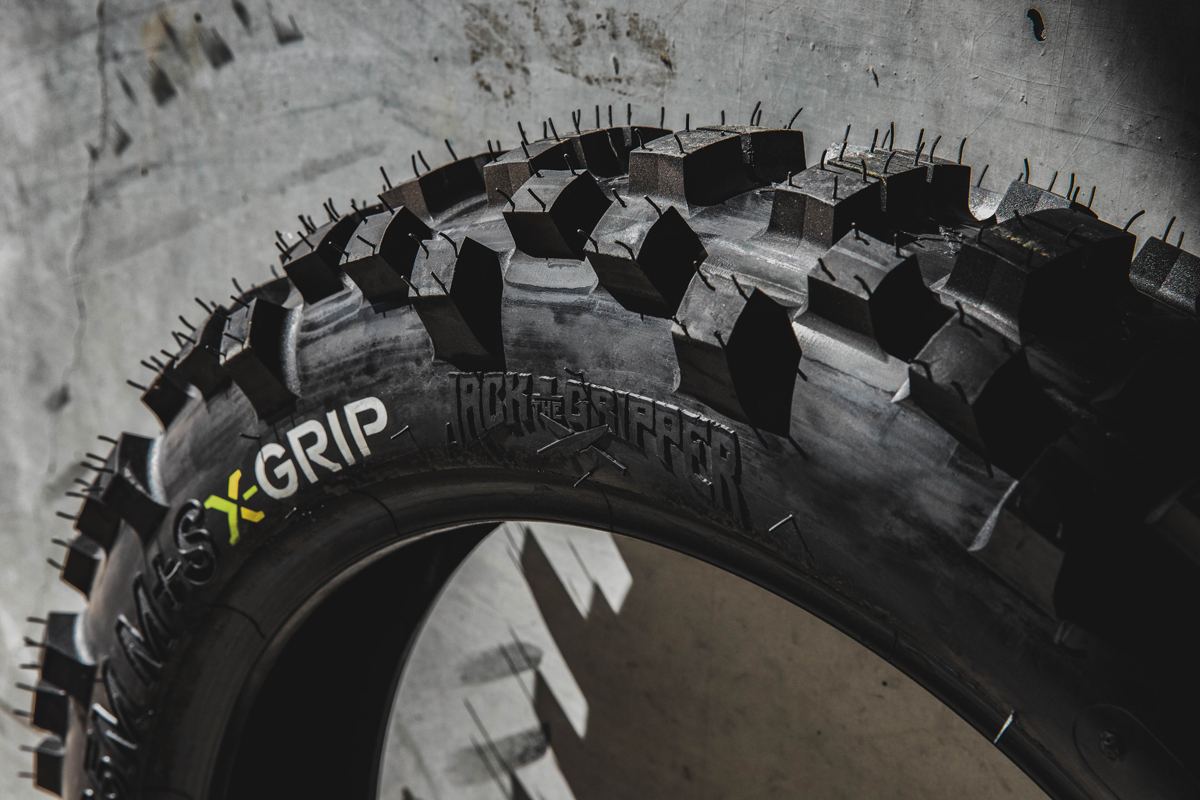 You've got to love the naming conventions from X-Grip, the next tyre says it all. We are talking about Jack the Gripper. 'Jack' is one of X-Grip's top sellers overseas, not just because of the name but because of its 140/80-18 rubber soul offering a stable sidewall and "no-bounce-back" rubber compound technology, which allows maximum grip in water crossings and on wet stones—they are also DOT and E-number approved. As far as compounds go, Jack is available in hard, medium, medium + and soft for those slippery days.
The Escalator Sticky
For riders that are pushing their boundaries in the hard enduro space, X-Grip has got the Escalator Sticky. The 'Escalator' is no ordinary extreme enduro tyre, it is designed and developed specifically for 1-day events in the toughest conditions to deliver maximum performance. The "sticky" nature of the Escalator is thanks to its high silica content, which provides riders with a gluey rubber compound feel. Just like Jack the Gripper the Escalator has a no-bounce-back property, is E-numbered/DOT and therefore road legal.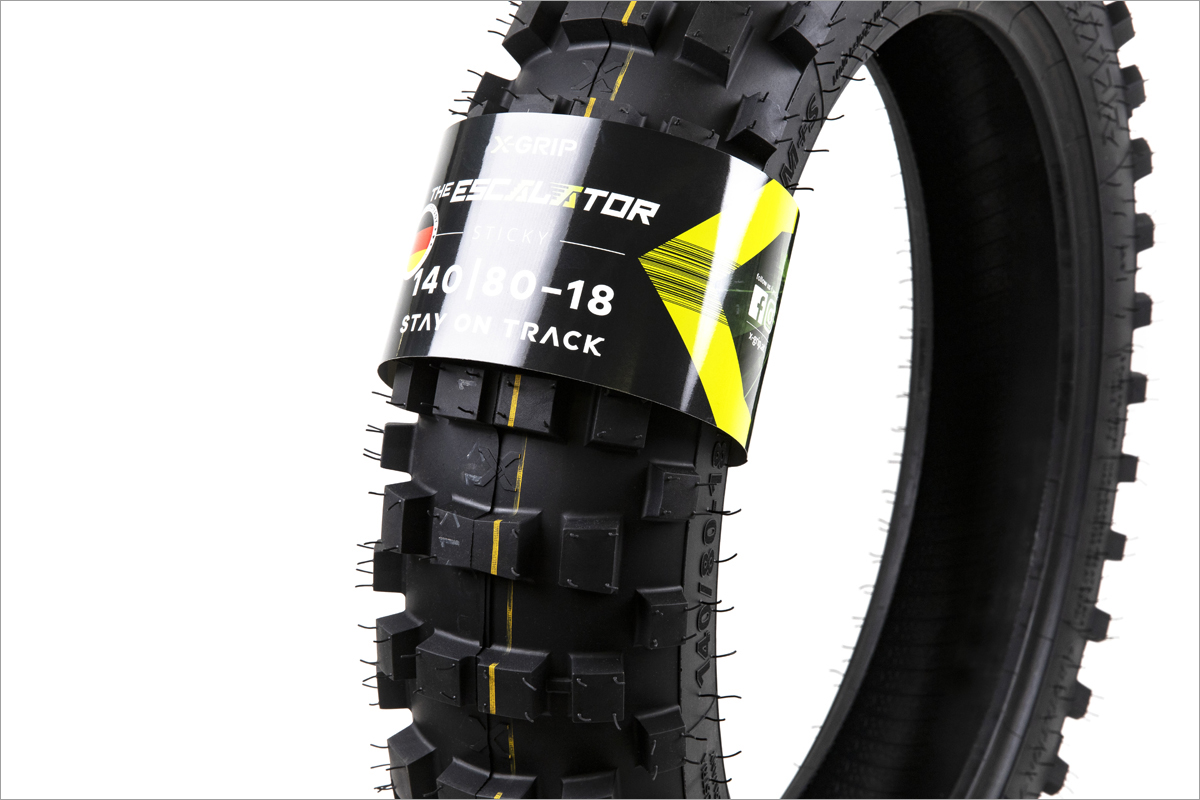 We see an extremely wide and aggressive tread on the 140/80-18, which has been developed to help give riders maximum traction on steep inclines. X-Grip has increased the number of knobs on the sidewall to improve lateral grip and traction when riding at an angle. To get the most out of the black rubber, the carcass has been developed with maximum flexibility while maintaining its stiffness in critical areas.
Hulkyboy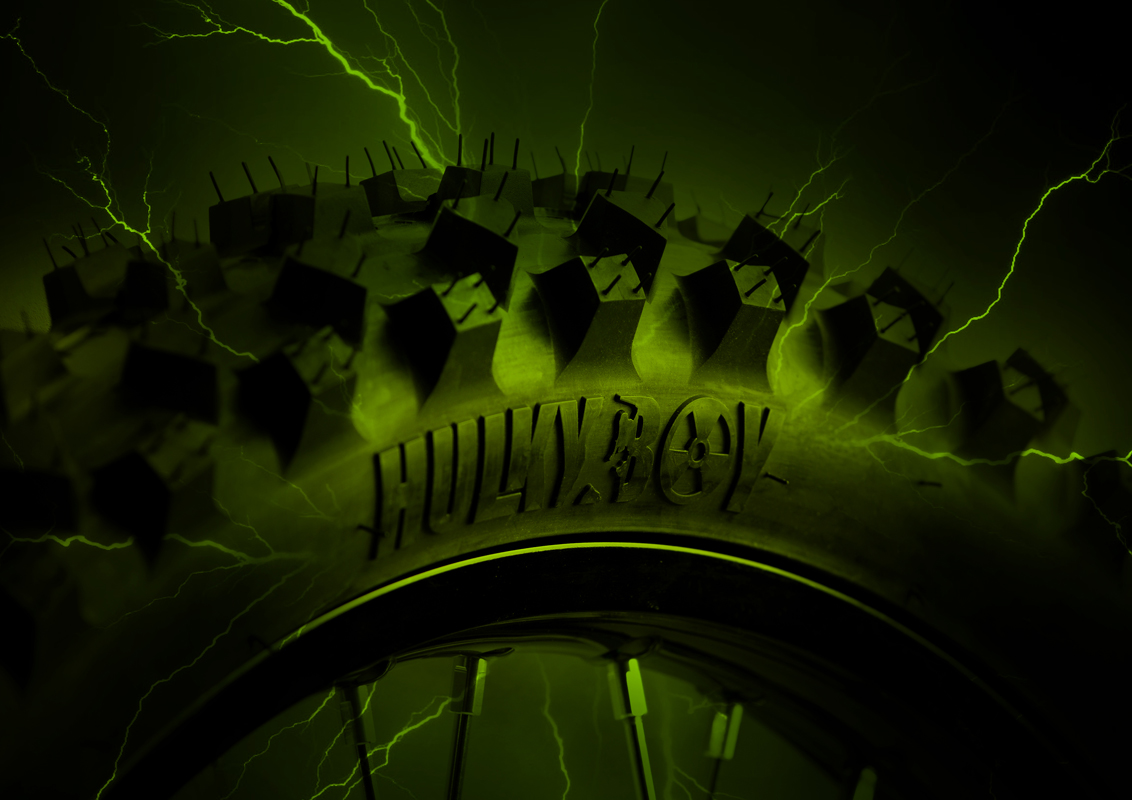 Funny enough X-Grip says that their HULKYBOY is the softy amongst its hard enduro tyre siblings. 'Hulk's' soft nature offers riders massive grip even on the most technical terrain. Yes, with its softer nature, the Hulkyboy is even more desirable for those who enjoy the technical stuff where low RPMs and grip are key.
Super X-Gear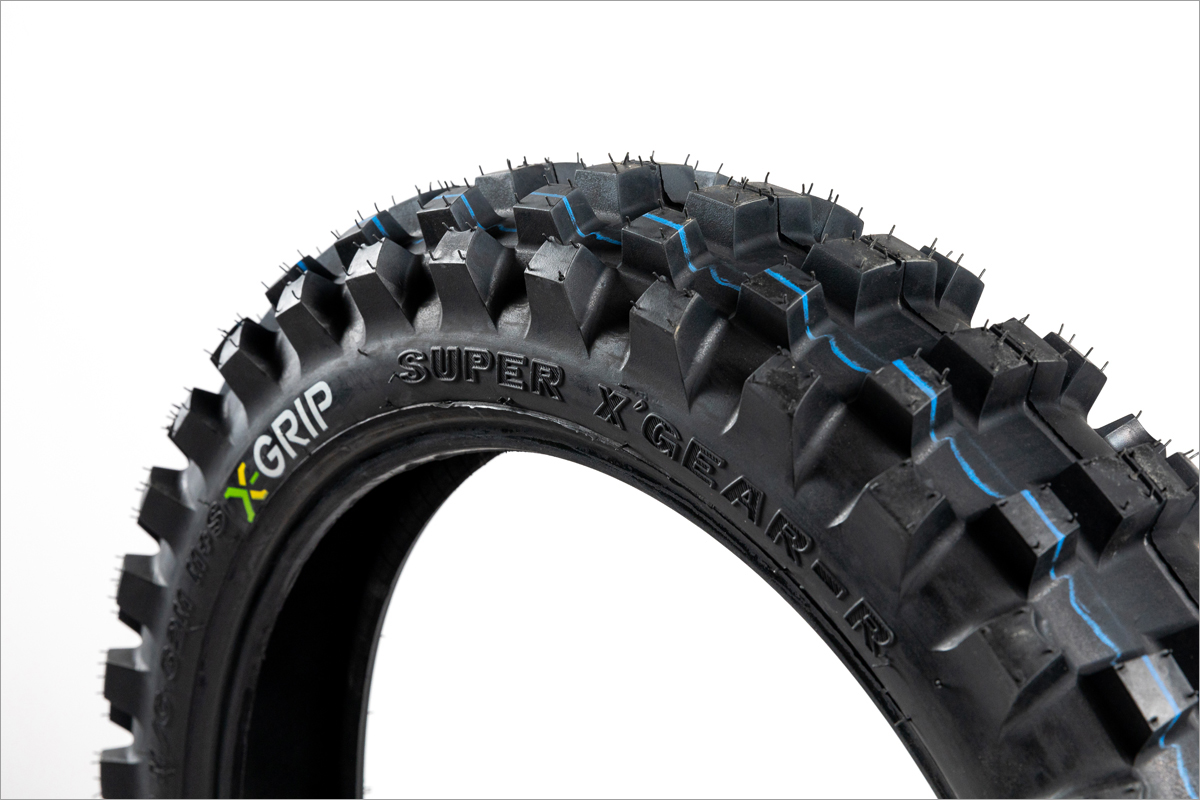 Before you ask, no, X-Grip has not forgotten about the MX riders, welcome the SUPER X-Gear. The 'X-Gear' comes with a specifically designed tread pattern and special carcass for motocross. The SUPER X-Gear is available in 110/90-19 & 120/80-19 and comes in a single compound.
South Africa is a dirt bike country and with that in mind AMP has an old face we all remember too well from his factory Husqvarna team rider days, Mauritz Meiring. Mauritz has spent some time riding with Jack the Ripper, Super Enduro Soft and the Escalator Sticky in typical South African conditions and had some feedback to give us.
Mauritz Meiring: "The tyres are amazing, a set lasted a full day of hard riding in dry and rocky terrain and then one more day's training ride. As far as grip goes, 'Jack' offers excellent grip and is a tyre that I would be interested in using for Gold Roof of Africa this year. I would say that they offer the same if not better grip than a Mitas Double Green."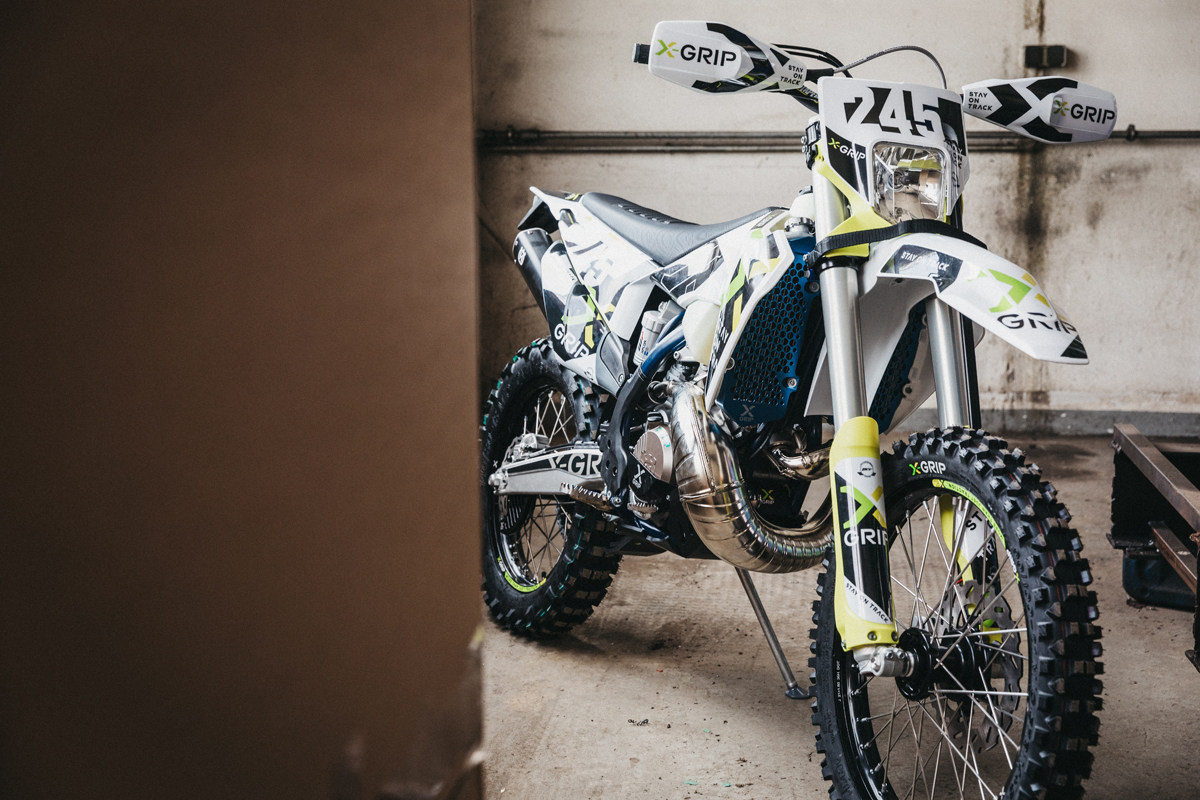 "Obviously, pricing will be a key factor for X-Grip, but in my opinion as far as quality and grip goes, these tyres are for sure worth it. Running the Super Enduro Soft upfront and Jack the Ripper on the rear is a combo that I can use for any Enduro Event, I think the Escalator Sticky tyre will only be necessary for "Gold Class" level riders in an extreme event and or very wet conditions."
X-Grip Mousses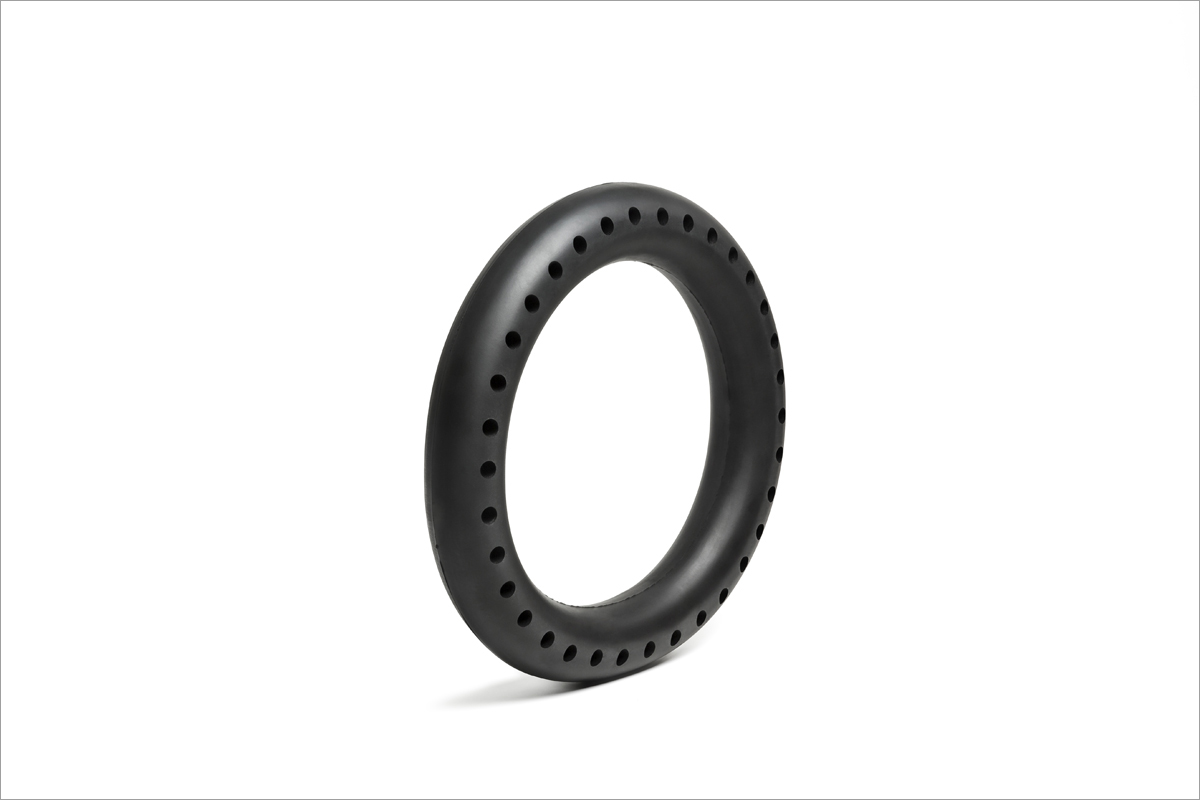 Contributing to the handling of the X-Grip tyres are the X-Grip mousses. For the front end, we see the EV0 – 80/100-21 and EV2 – 90/100-21 which are available in soft, normal and hard compounds. This describes, among other things, the field of application and the hardness of the X-Grip's mousse range. "Extreme" is used for hard enduro like the Erzbergrodeo, whereas "Hard" is more suitable for rallies and fast missions.
On the rear, we see a Super Soft EXTREME-2 (SSE2) mousse for extreme conditions. This mousse is designed for racing—it has a special soft compound. Ready to race from the first minute, but with a limited lifespan (two rim locks required).
The Super Soft is a rear mousse also used for extreme conditions (two rim locks required). With 34 holes, the Super Soft is very soft and offers ideal grip in rough conditions. However, the service life is not as long as with a conventional mousse.
After having the chance to touch and feel AMP's first X-Grip shipment, all we can say is what a promising brand for the South African dirt bike market!