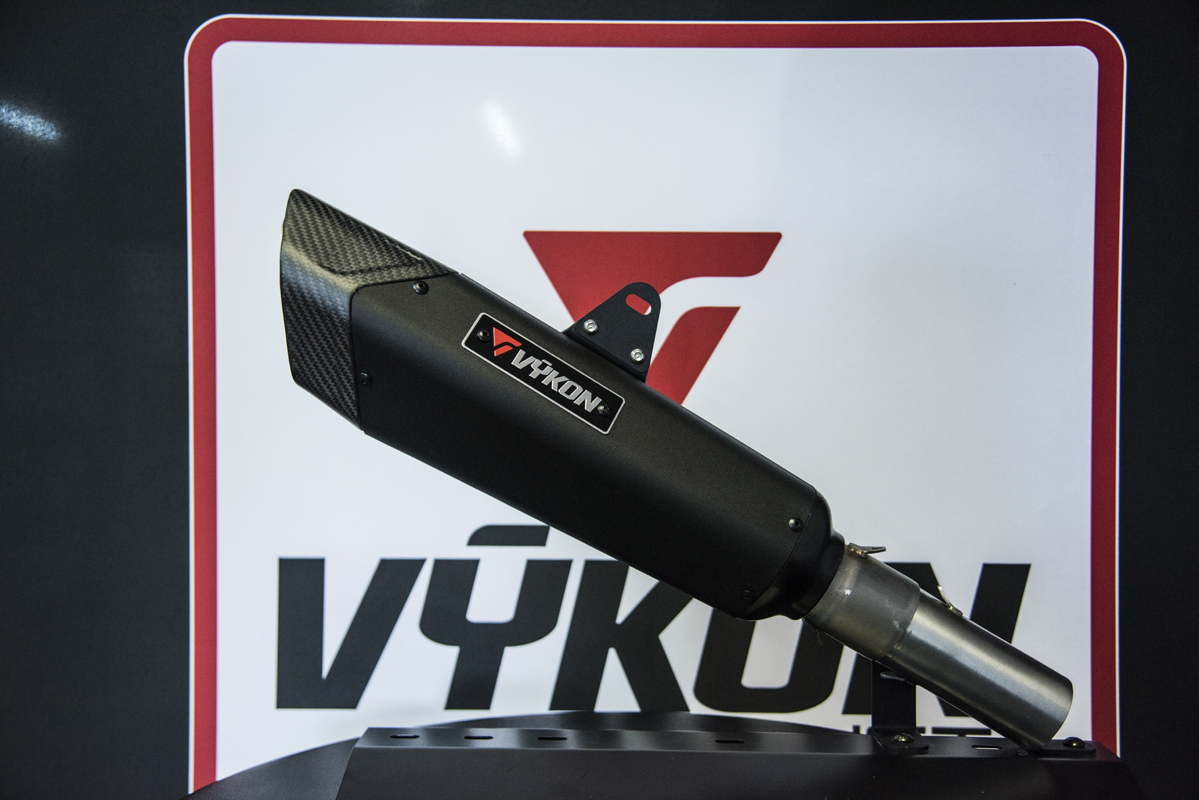 The Anassis name has been synonymous with producing high-performance motorcycle exhaust systems from as far back as the 1970s. Those of us fortunate to have known Gerry Anassis, who sadly passed away in 2019, can testify to his legendary engineering prowess. Gerry built some incredible two-stroke drag bikes which he campaigned with considerable success back in the '70s and '80s. Perhaps his most remarkable engineering achievement was grafting another cylinder onto a Suzuki GT 550 2-stroke triple, turning it into a 'big bang' four-cylinder drag bike which he campaigned with great success. Let me just remind you that this was still back in the analogue age. Today, computer simulations will explore the viability of building such a bike and getting a positive outcome. Back in the '70s, it was all in the heads of truly clever people who understood the intricacies of motorcycle engines and, by trial and effort pulled off major engineering feats that make the mind boggle.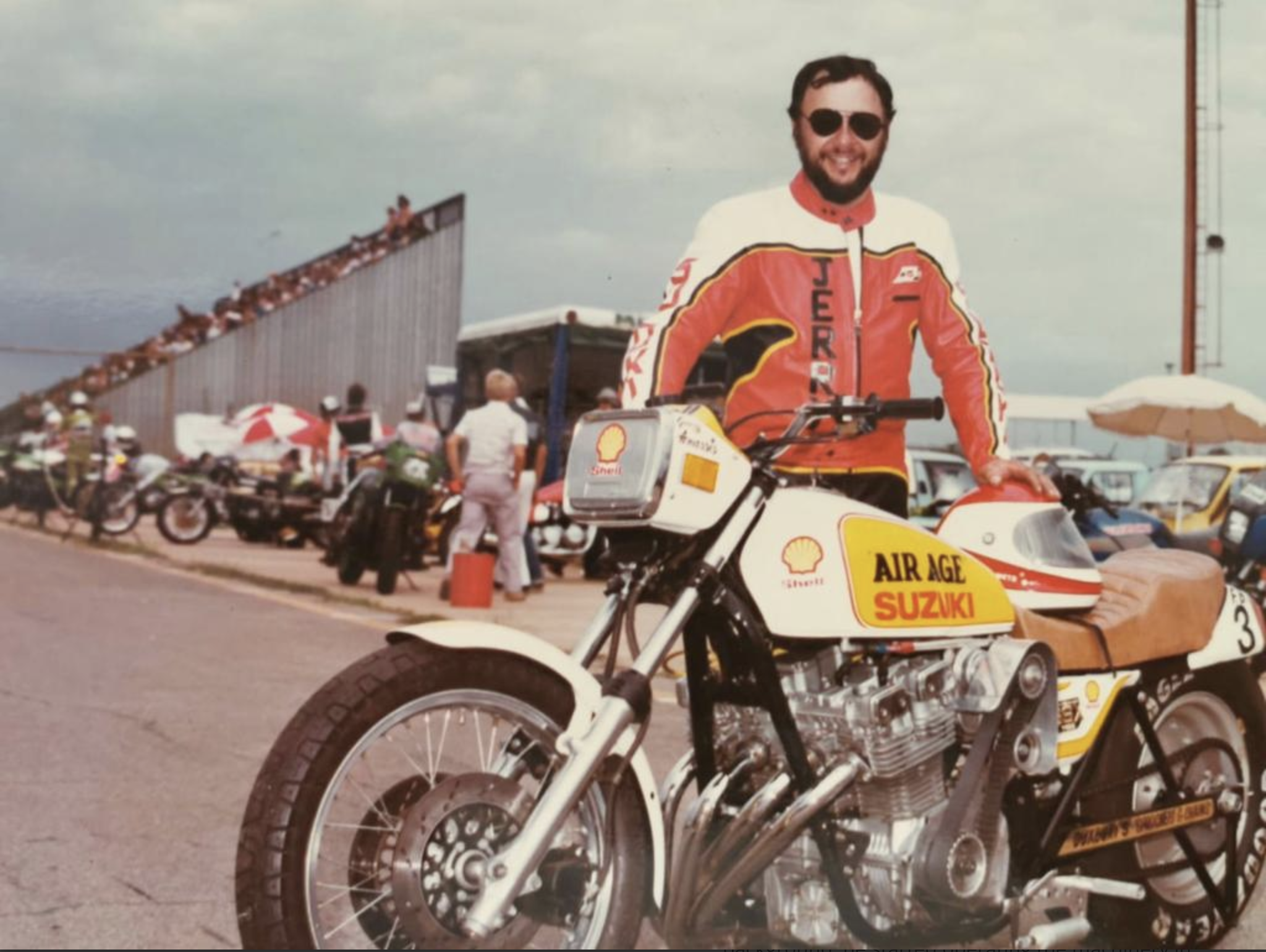 When the four-stroke era put big two strokes out to pasture, Gerry started racing a Suzuki GS1000. He needed an exhaust to make proper power, so needless to say he built one. Air Age pipes became very popular, with great performance gain and build quality. Gerry was also known for expansion box pipes for the two-stroke Suzuki's which gave serious power gains. Predictably this prowess was going to rub off on one of Gerry's kids. It was Brad who followed in his dad's footsteps. This first took the form of motorcycle racing. ¼ mile oval track racing on a RM80 Suzuki, at the aptly named Mayhem circuit west of Pretoria, it was a steep learning curve for young Brad. Next up was inevitably drag racing, which brought almost instant success to the youngster riding well-prepared Air Age machines.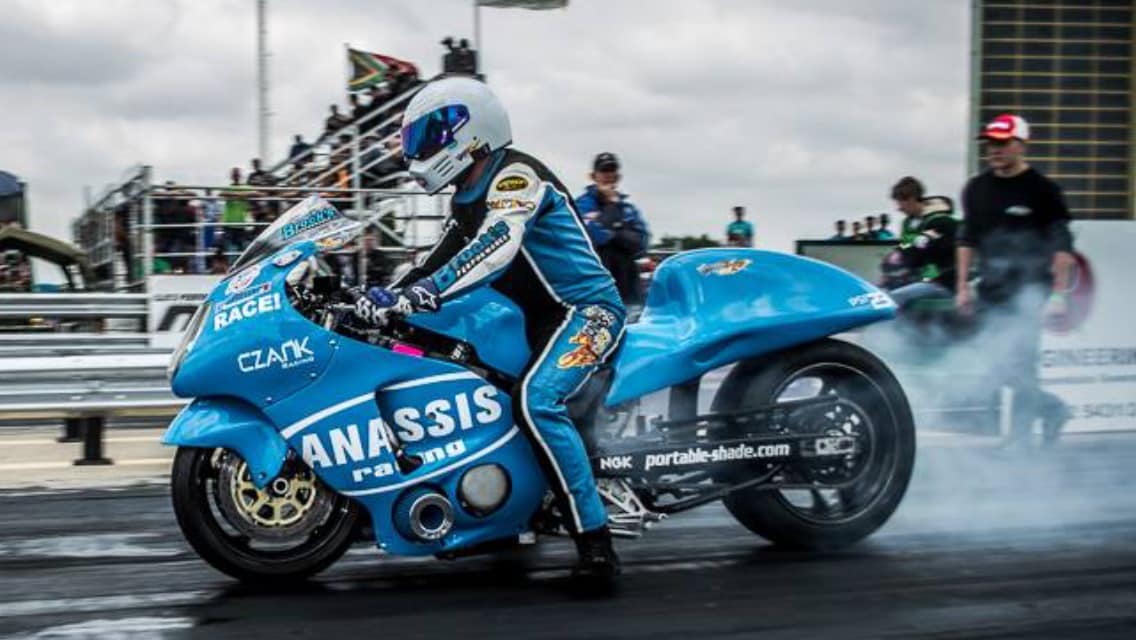 Roadracing a RGV250 Suzuki was followed by 600s and then Superbikes with a fair degree of success. In 2007 Suzuki asked Brad to manage their official road racing team which saw the birth of Anassis Racing and the creation of a world-class race workshop at the Air Age facility. Brad won over 13 SA National Championships in Drag and Road Racing over the next 10 years. His own racing credentials include SA National Colours for Drag Racing and numerous records, some of which stand to this day. Brad spent many hours during his racing career in the Air Age workshop, literally learning at the hand of the Master. He gained a first-hand understanding of airflow principles and exhaust manufacture.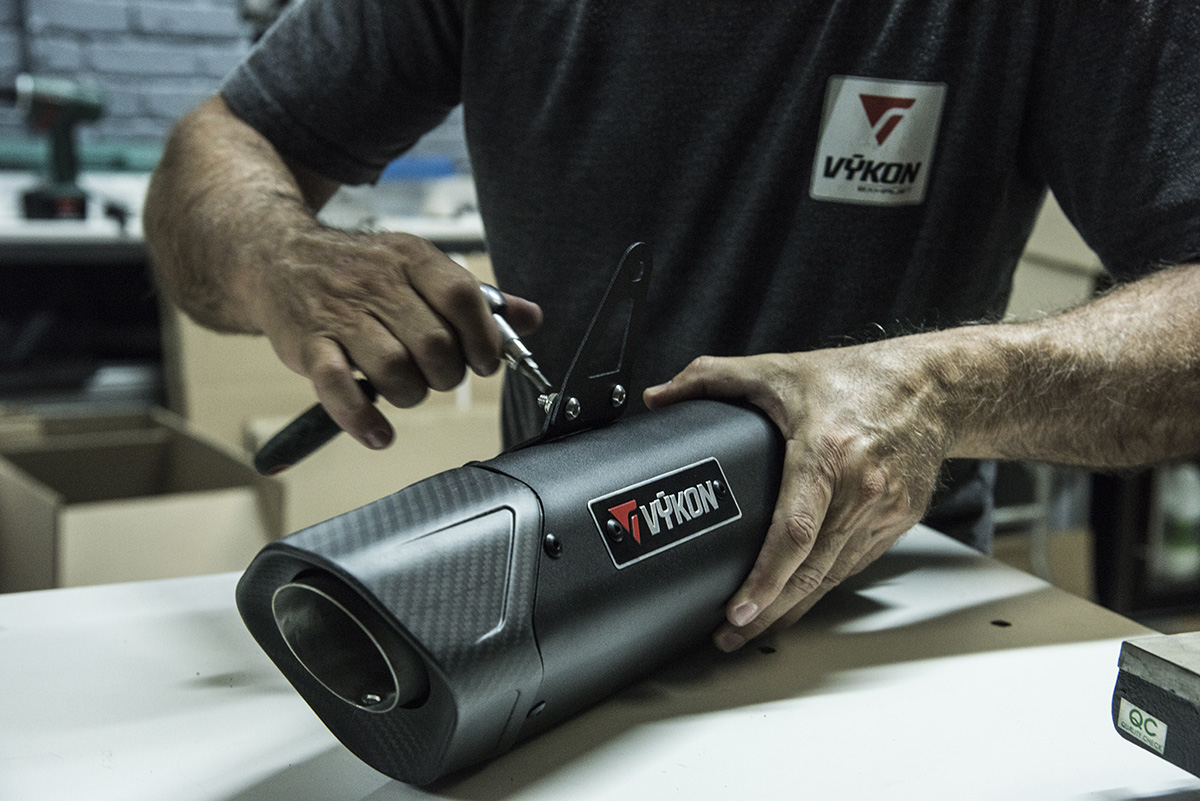 With the wisdom of hindsight, it was probably inevitable that Brad would gravitate towards exhaust manufacture. I believe the catalyst was Gerry's passing and the Covid pandemic which caused some serious introspection. The result was Vykon Exhausts. The Anassis Air Age legacy birthed what Brad calls "old-school technology with a modern new-age look" all captured by the Vykon brand. 'Vykon' is the Slovenian word for Performance. The Vykon enjoys a contemporary look.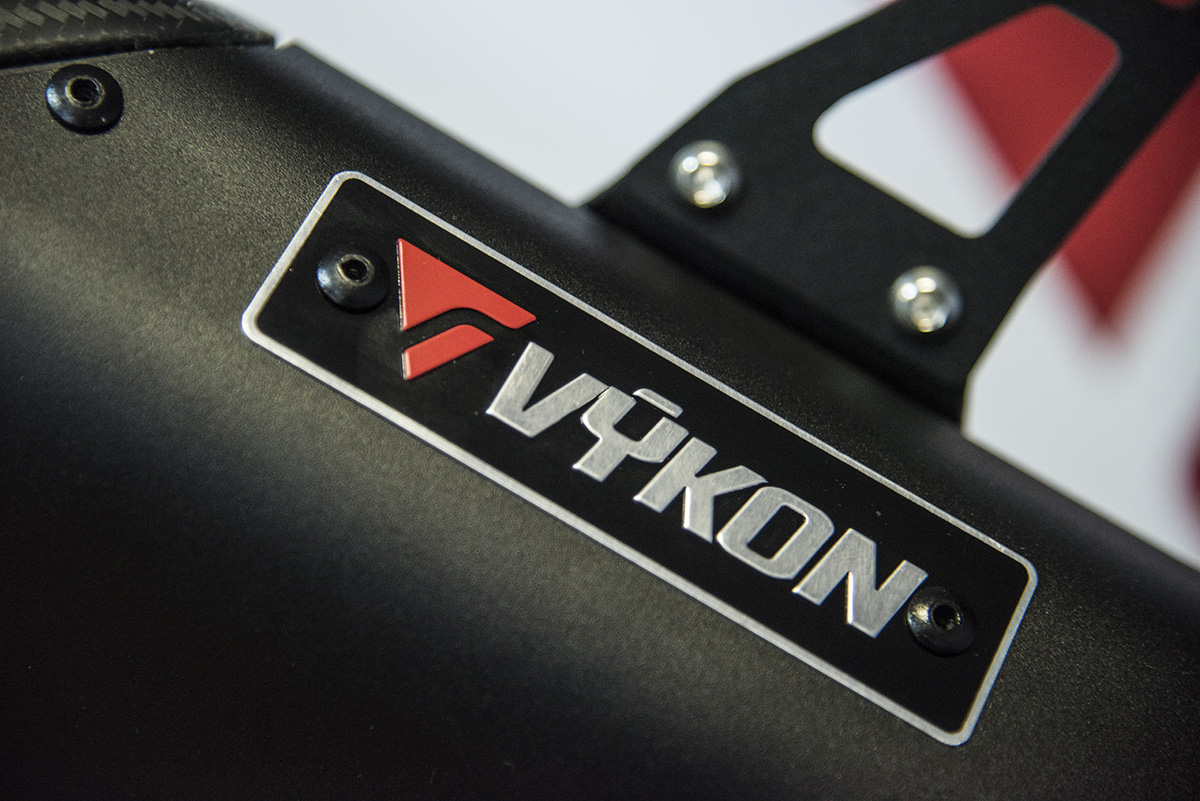 It is unique in its tapered 5-angle design and what Brad calls the "Step Back" carbon endpiece design. He uses aerospace prepreg carbon, mated to a body manufactured from premium quality 304 thin wall stainless steel. The finished product is elegant yet aggressive with a thoroughly modern look. The exhausts have a Db noise reduction unit available as an optional extra. Vykon recommends the use of this unit, which secures with a single bolt, should you use your bike on the street.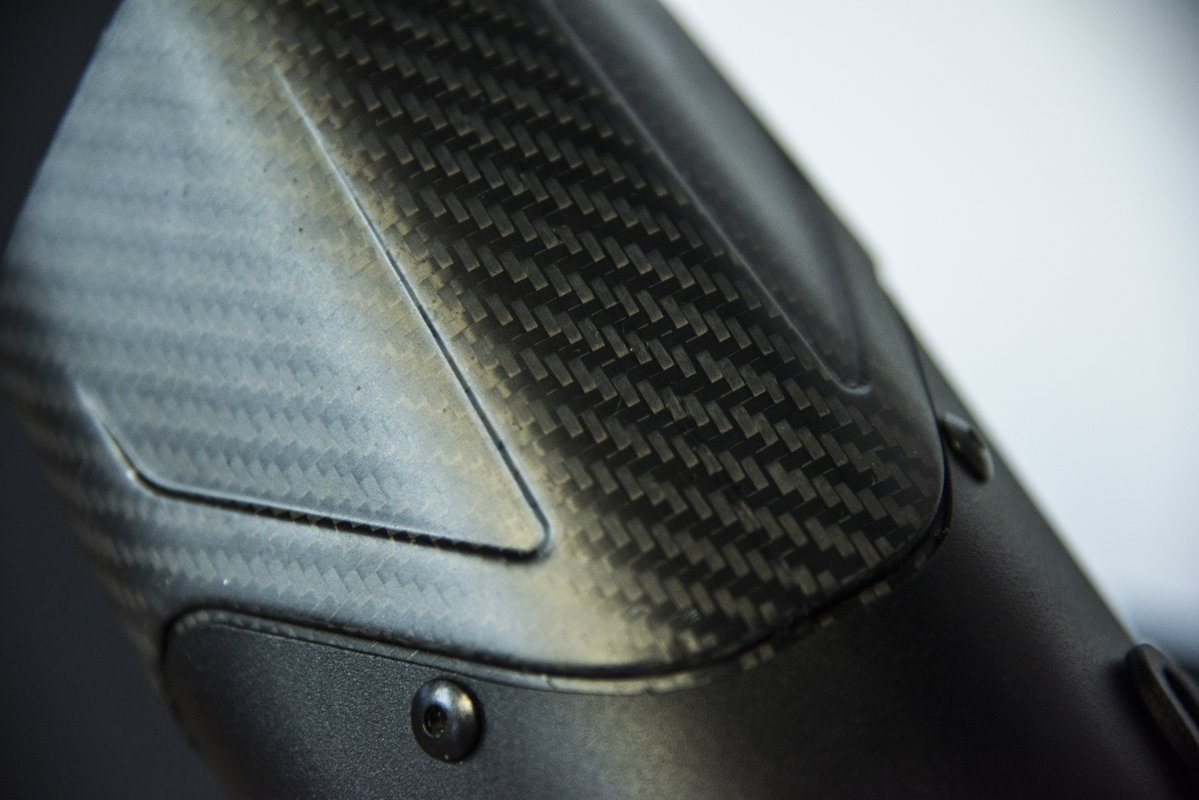 The overall design is practical and clever. A variety of mounting brackets can attach to the end canisters in a variety of places, making them highly adaptable.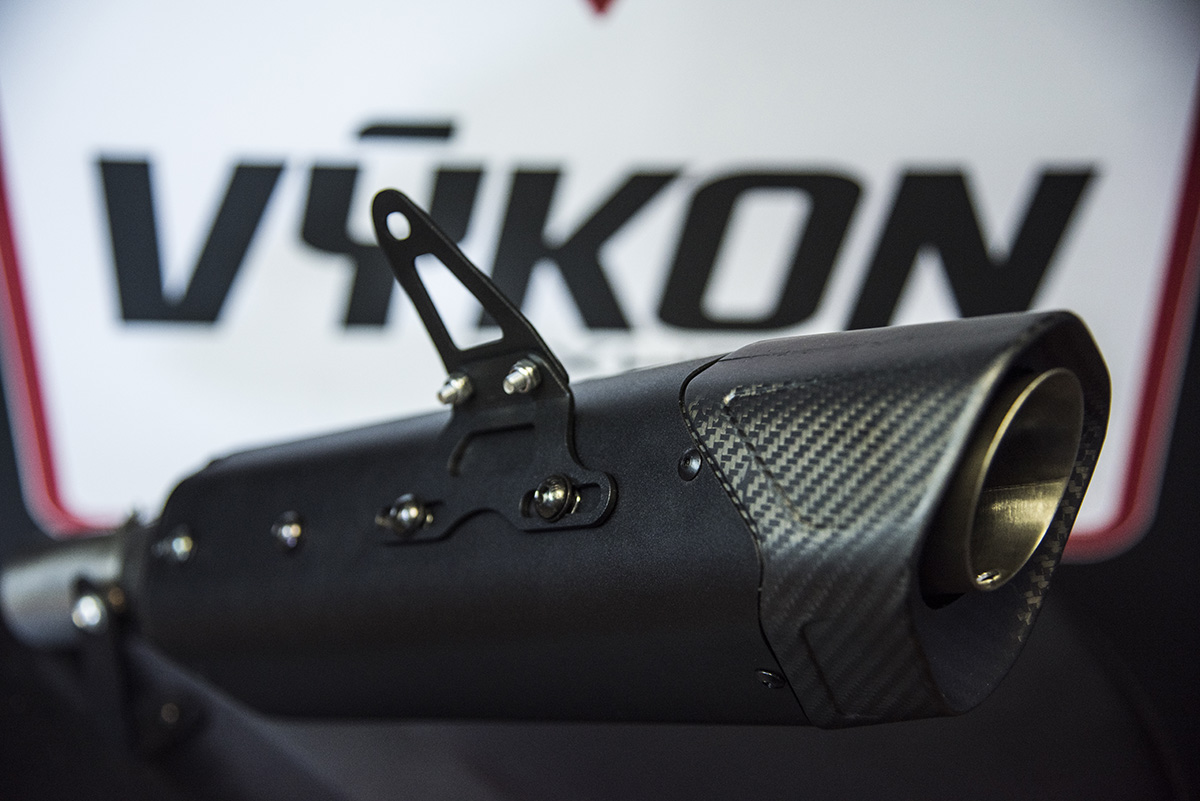 The DB killer is a cone with holes that collectively have the same volume as the pipe outlet, meaning that they don't compromise the gas flow, yet tone down the sound. Vykon builds both end canisters and full systems for a wide variety of bikes. I found their full system absolute motorcycle porn. Totally drool worthy! When the fuelling on your bike is mapped for the pipe, you will feel the most gain. The obvious and significant benefit is a big weight saving over the standard system, as well as an aural symphony from the liberated exhaust gas.
Vykon have exhausts to suit your ride, be it an Adventure bike or a Superbike. Slip-ons that are compatible with your standard headers, or perhaps a full system if you are striving for maximum power gain. Manufactured in SA and developed in conjunction with Anassis Racing, you have a superb option that can increase power, reduce weight, provide a signature exhaust note and give your bike a bespoke look and sound typical of a truly premium product. The local manufacture without any compromise on quality when compared to the best systems out there, provides value for money that is unrivalled.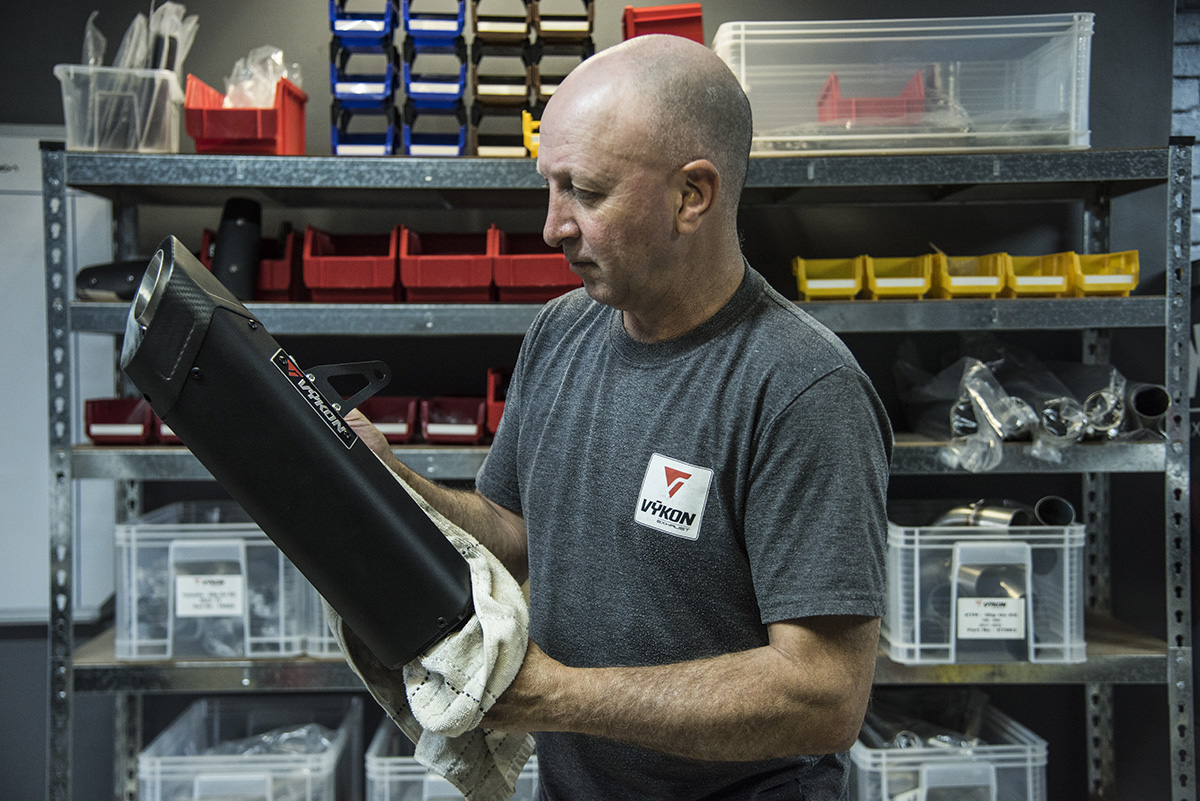 I have experienced Vykon slip-ons on both my Ducati Desert X, as well as on my Triumph Tiger 900 Rally Pro, and both were a doddle to fit. The slip-ons, with their sleek and modern look, complement the look and feel of the bikes significantly. They really enhance the riding experience.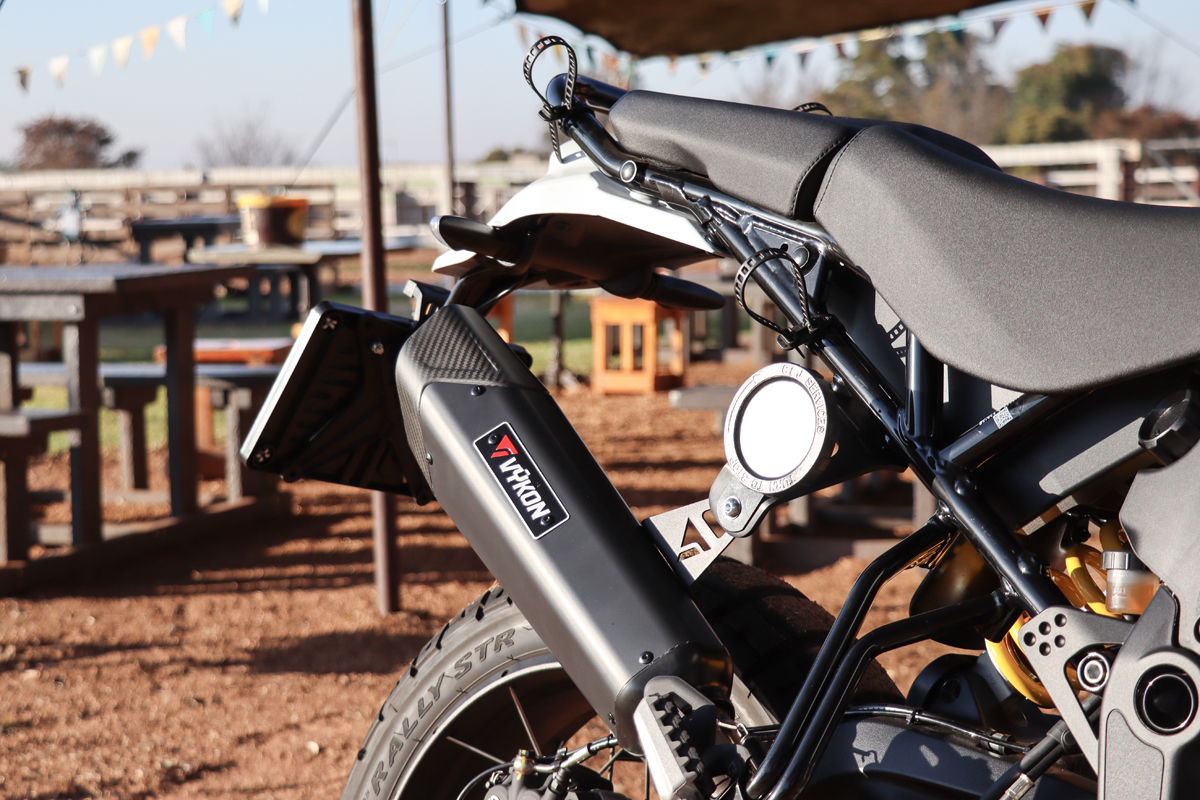 Vykon tells us that they have now developed a smaller end canister for smaller-capacity motorcycles called the Vykon Lite. We plan to fit one onto our BMW G 310 R in the coming weeks, so watch this space for a follow-up article…
Vykon Performance Exhausts
For more information on the products featured in this article, click on the links below…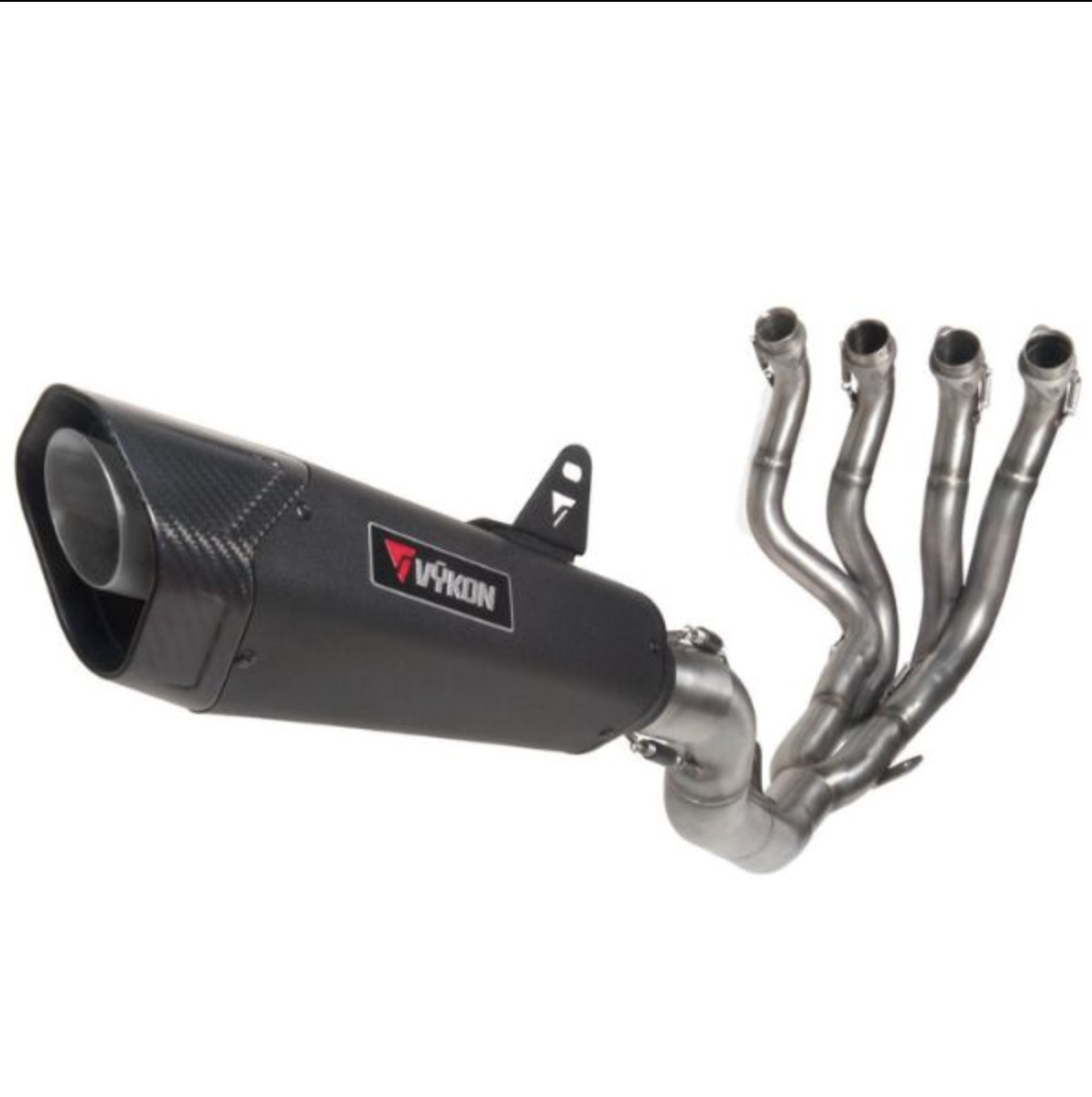 Vykon Full System Exhausts
R29,500.00 (RRP)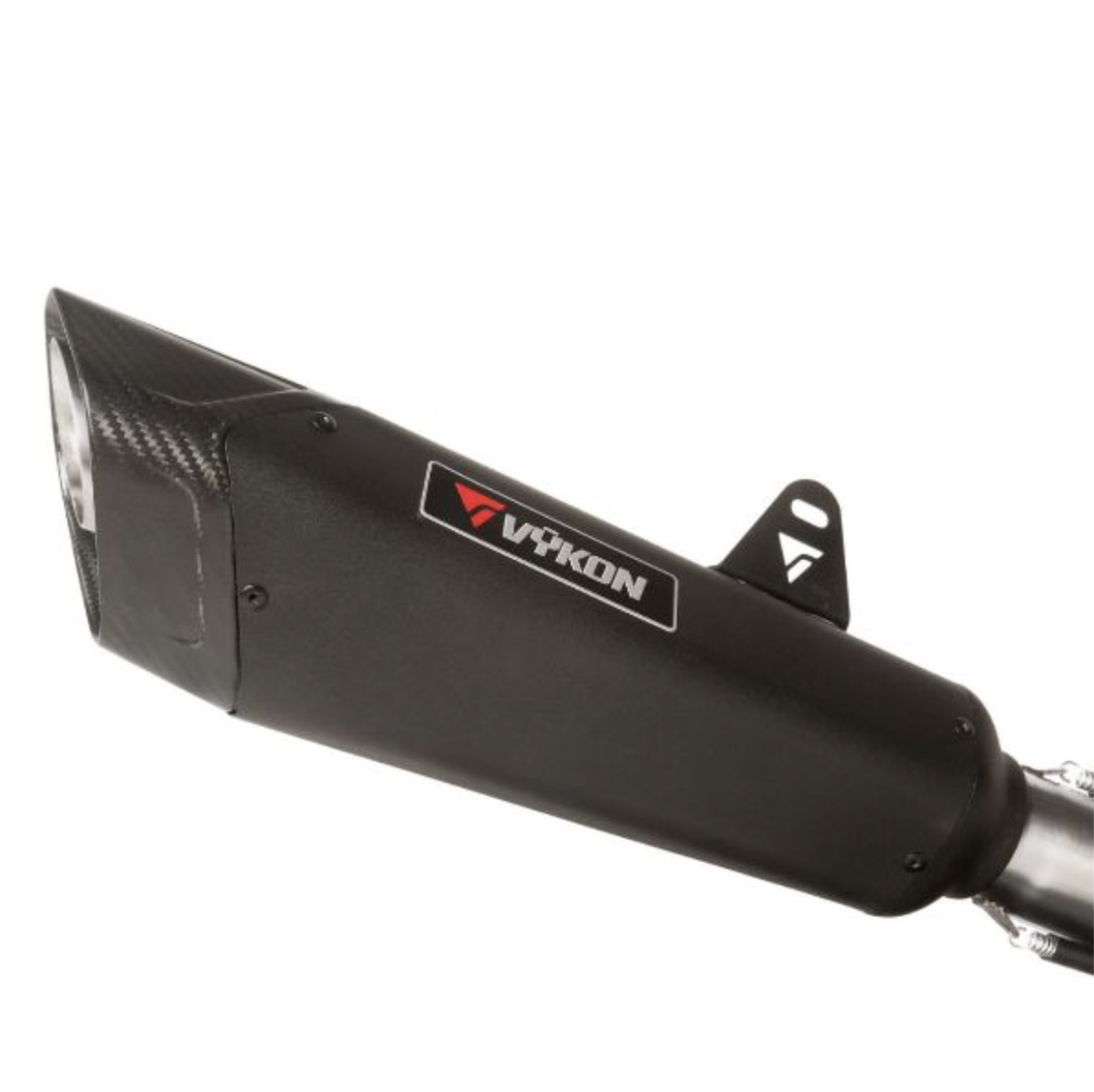 Vykon Slip-On Exhaust Systems
R9,539.00 - R14,995.00 (RRP)
For more information on Vykon visit: www.vykon.co.za