The biggest stir of 2018 so far has surely come from Husqvarna. The recent launch of its street bike range – first seen in concept at EICMA in 2014 – is such an audacious showcase of Swedish minimalism that it almost feels rude. Luckily, it's also a ridiculously good looking showcase. In South Africa the launch focused mainly on the 401 twins – Svartpilen and Vitpilen – two handsome weapons that are quick, nimble and oodles of fun to ride. With smaller-displacement engines enjoying something of a revival, the fuss is justified. But arriving at local dealers soon is their big brother – the Vitpilen 701. I took it to a place that would be perfect setting for me to ask it a question that its smaller 44 bhp brothers can't answer…
White Arrow vs Black Forest
The Black Forest, or Schwarzwald, stretches for about 160 km down Germany's southeastern flank. It's a magnificent sliver of primordial landscape, bordered by the Rhine and crisscrossed in every direction by winding roads that disappear beneath trees as tall as the mythical tales they tell in this region. It was the perfect place to find out: does the White Arrow (Vitpilen) have the legs to match its looks?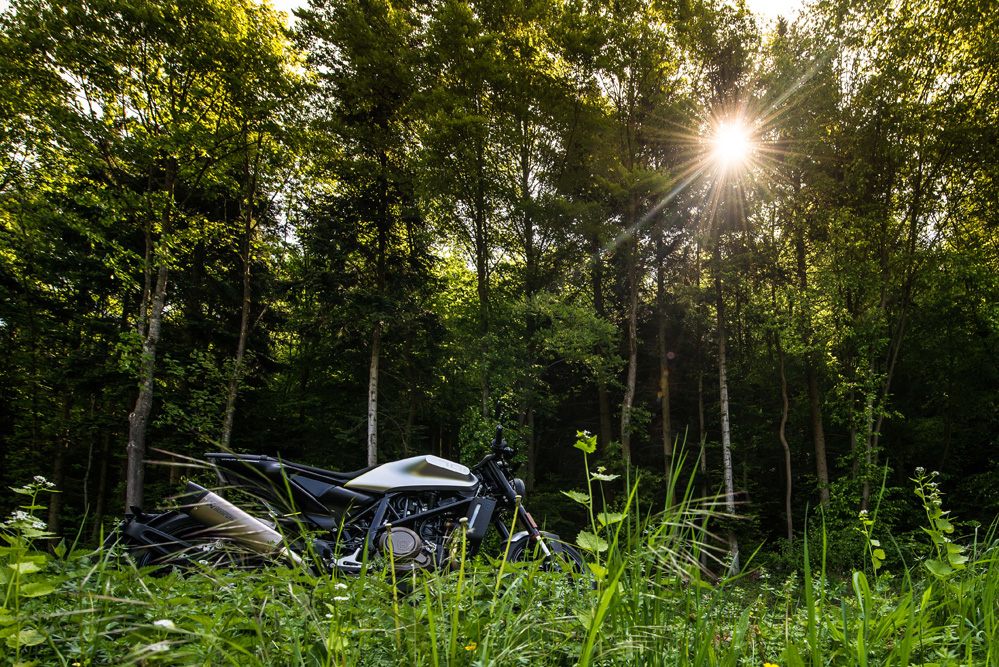 The ride
I whipped through the city of Stuttgart and then into the town of Pforzheim where I grabbed a cup of coffee and then pointed the Vitpilen's 17-inch aluminum wheels south. With the city limits disappearing in the rearview mirrors (which I quickly learned are useless at anything over 100 km/h) the curves began and the big single-cylinder four-stroke growler started pulling at its lead. If you've ridden a KTM 690 Duke you'll recognise this character – it's the same 692.7cc engine, putting out 75 bhp at 8,500 rpm and 71 Nm of torque at 6,750 rpm. Inside the Vitpilen's trellis frame (another telltale sign that Husqvarna is now firmly under the direction of the KTM) it's paired with crafty mapping that lets you dally around as low as 3000 rpm (anything lower and you'll feel the classic single-cylinder stutter creep in) and then wind it up through the rev range with superb smoothness thanks to a fly-by-wire throttle, twin-spark ignition and second counter balancer shaft. It's easily the best power delivery I've ever felt on a single and, at just 164kg (wet), there's more than enough of it to pick up the front out of a turn without trying too hard.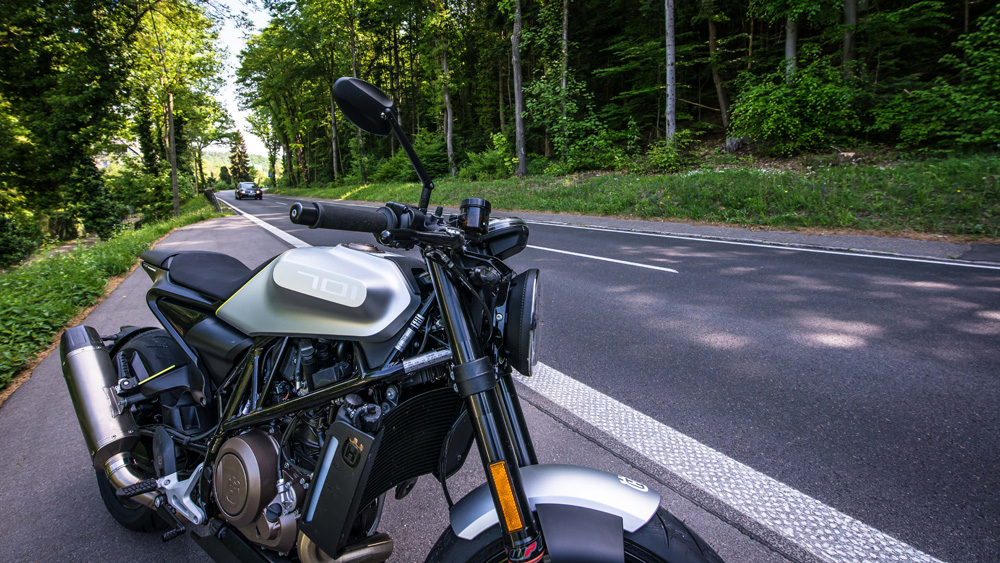 Moving south, beneath canopies of green punctuated by cobble-street towns with half-timbered houses and rubbernecking locals, it became clear that despite falling under Husqvarna's 'real street' moniker, the 701 is more than a fashionable commuter. In fact, throwing it into the turns, it feels surprisingly like a sportsbike; there's great feedback through the 135mm WP forks and the brakes are sharp and predictable. Combined with a tight rake angle, you get the unmistakable feeling that there's more than just a glob of racing blood in the 701's DNA.
Stand out features
Engine
Best in class. I wouldn't be surprised if there are a few more 701 incarnations in Husqvarna's future. Maybe not Boxer levels of recycling, but something.
Styling
Every now and again a bike manufacturer dares. Sometimes they fail but sometimes they hit it out of the park. This is one of those times. You could hang the fuel tank in a gallery and while you're there you might as well hang the tail unit beneath it. The single-clock analogue display lets it down a little. It seems like the kind of bike that was just begging for a pin-sharp LED.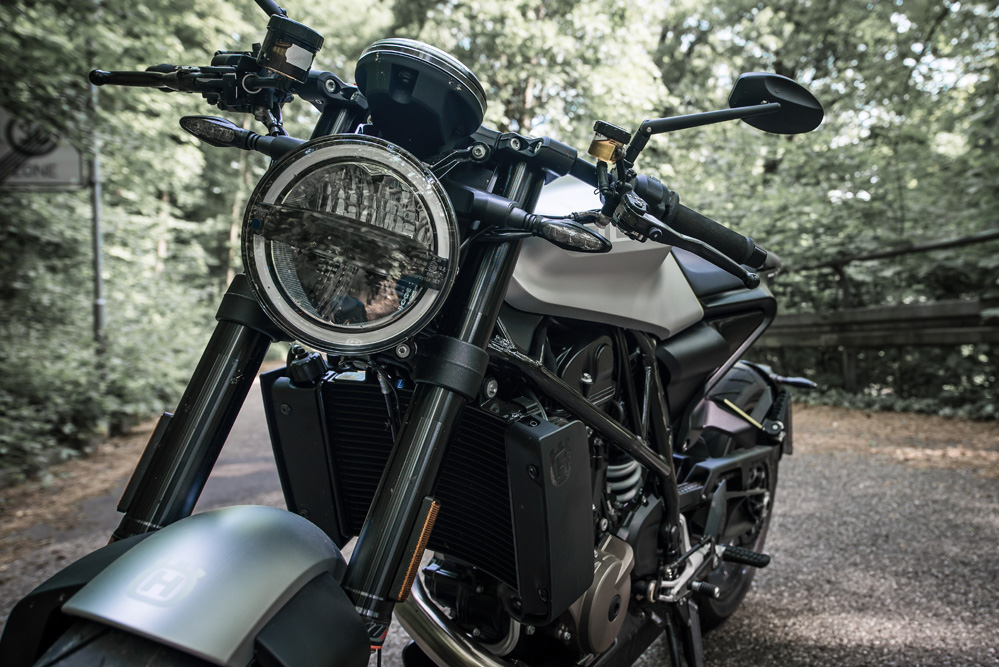 Gearbox
Smooth, well-spaced six-speed box with an 'Easy Shift' (quickshifter) that works both up and down.
Braking
We don't need two discs on everything guys. I know it looks fast, but anything that weighs 164kg and has ABS will stop perfectly around a big 320mm disc with a four-piston Brembo caliper. Get on the back brake if things get hairy.
Suspension
Loved the feedback from the WP upside-down forks. That said, I found the overall setup much too hard (I'm only 65kg though). Easy-adjust dials on the forks make it possible to soften the front without tools but with a seat that's on the hard side you'll likely want to lose a few clicks on the back for optimal comfort.
Comfort
You're not going to be doing marathon distances on the seat. At 830mm it's also relatively high but the ride position is surprisingly comfortable for something that's on the sportier side of upright. The lack of screen wasn't an issue for me – Husqvarna built it for the sensory experience and they made damn sure that's exactly what you get.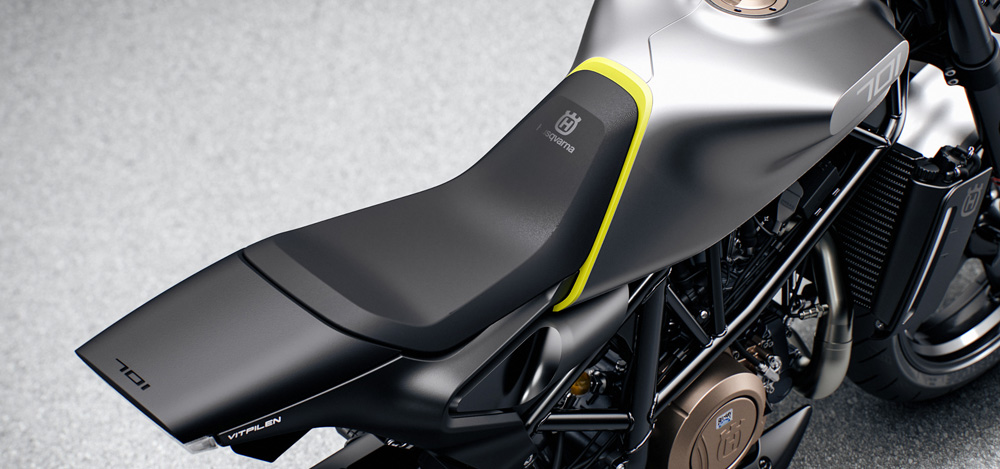 Price
Predicted to be tickling the bottom R150 000 at South African dealers, the price tag is on the hefty side (especially for a single cylinder). It's almost R60 000 more than the 401 and pricier than multi-cylinder performers like the Ducati Monster 797. But as they saying goes, 'Can you put a price on art?' That's up to you.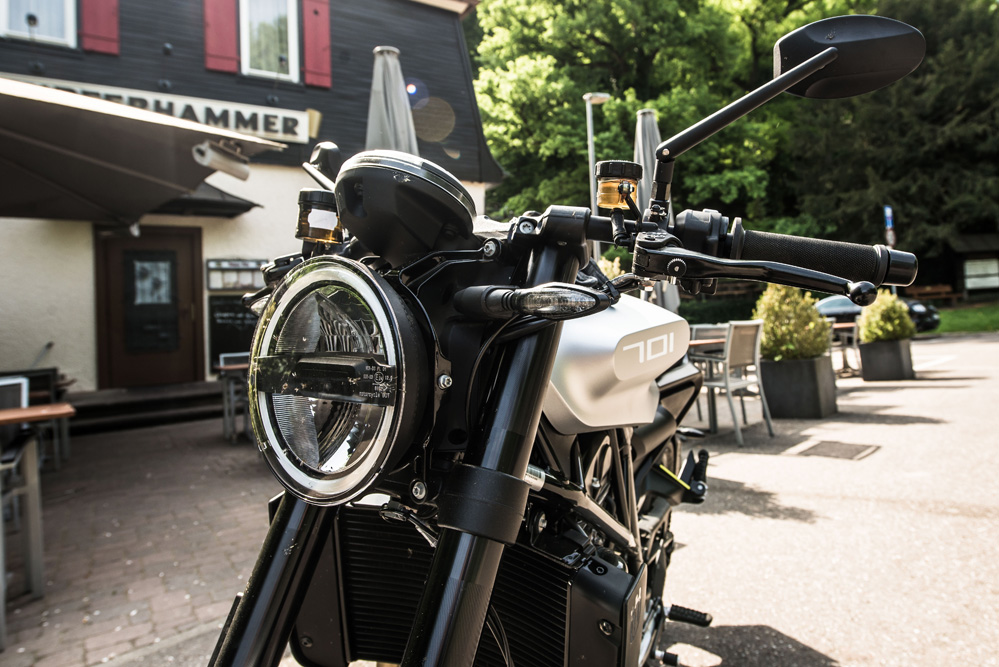 Overall impressions
Husqvarna have bucked the vintage trend and pulled a (rather good looking) rabbit out of the hat by creating a simple motorcycle with surprising performance. The light weight plays a major part in this but don't forget – this was a ride designed to give you visceral thrills, built under the watchful eye of a marque with racing in its blood. Wind it up and you'll be grinning in no time.