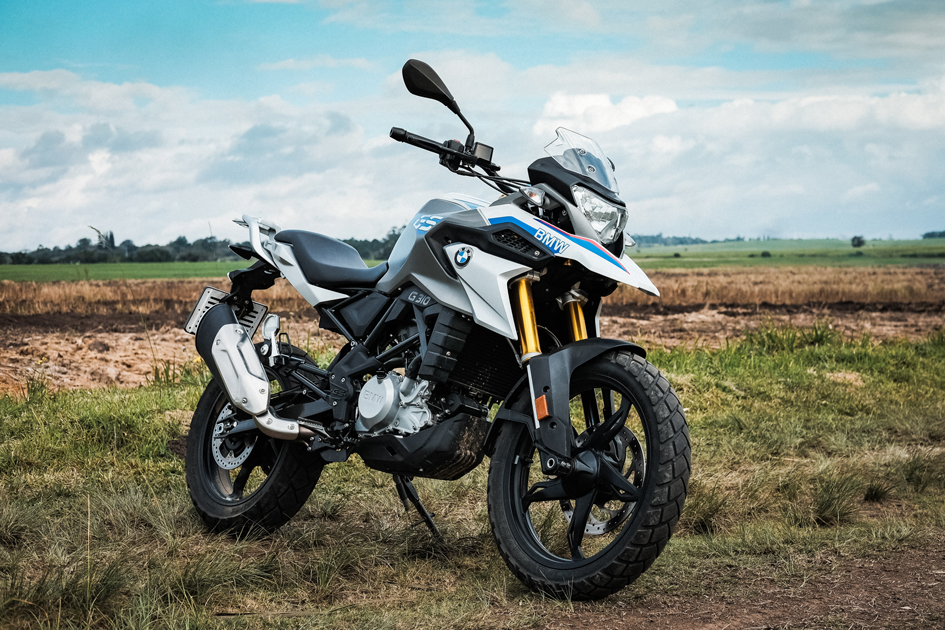 The 'GS' designation's been part of BMW's line-up for thirty-eight years already. Their flagship R 1200 GS is synonymous with globetrotting—even if only a fraction of owners actually take theirs far enough off the beaten track.
So the new BMW G 310 GS has me slightly perplexed. On the surface, it looks like the perfect pocket-sized GS—and it's damn pretty too. But BMW themselves paint it as more of an urban runabout that can tackle the odd unpaved detour, than a serious adventure bike.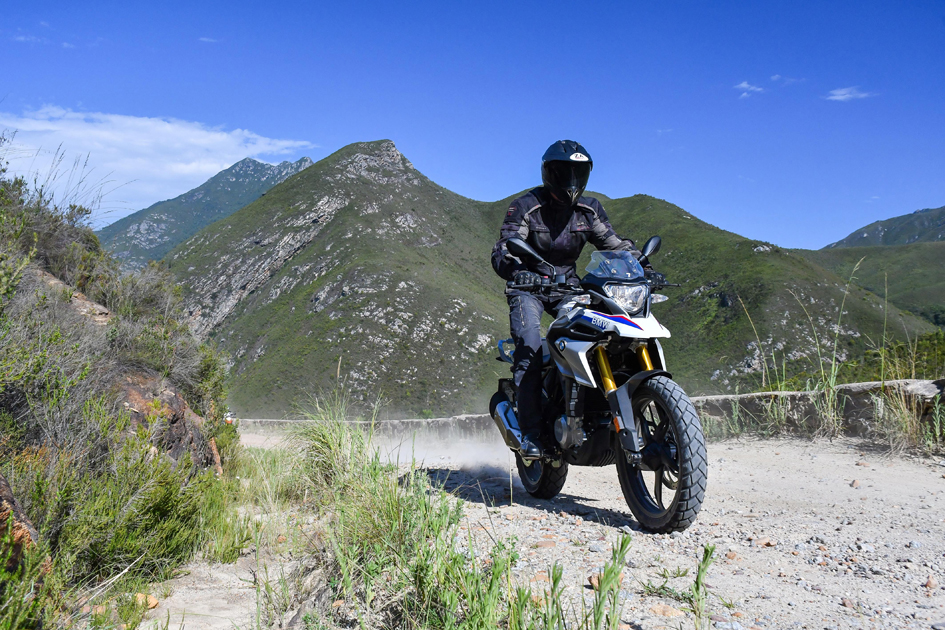 Note: 'Revisited' is a series of reviews where we get our most hipster test rider, Wes, to spend some time on a motorcycle that we've already reviewed. It's a fresh perspective, and might not cover all the points you'd typically find in a motorcycle review. Dave Cilliers originally reviewed the BMW G 310 GS here.
Pukka adventure bikes are made to get lost on—they can go almost anywhere, and can spend all day doing so without fuss. Some of my best memories were made on dual-sport bikes; wrestling my BMW G 650 GS Dakar through absurdly gnarly trails in Lesotho, or sleeping next to my Husqvarna TE610 in the Tankwa Karoo. Would the petite G 310 GS measure up?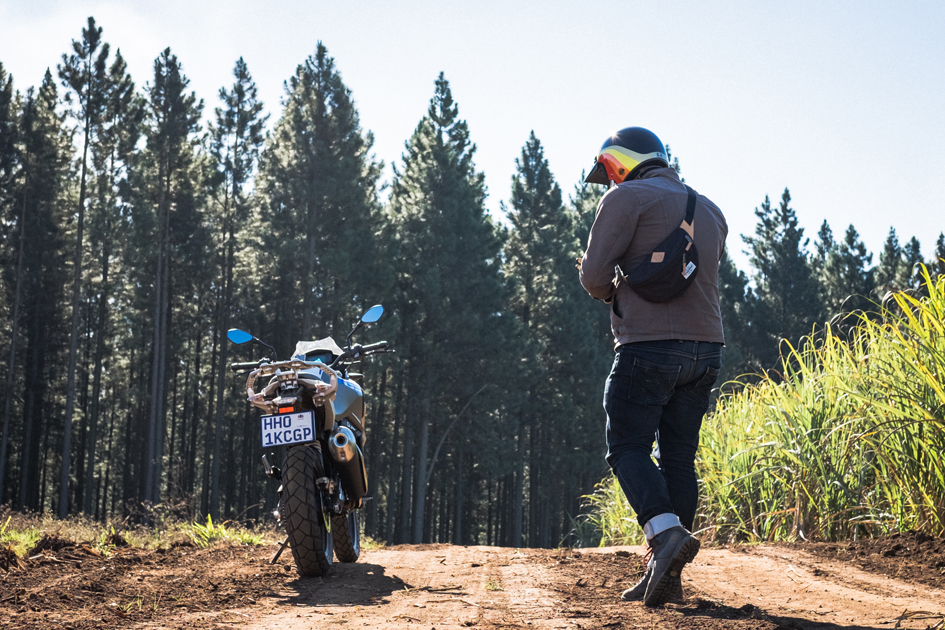 To find out, I borrowed a test unit from SMG Uhmlanga Motorrad. I was on holiday with my family on the Dolphin Coast, and managed to negotiate a day pass from the missus to do some exploring. Not all adventures span thousands of kilometres—sometimes a few hours worth of helmet time is all you need to reboot.
We were staying in Ballito, and a friend who knew the region recommended a good 'point B': Wartburg. I loaded up Google Maps, and plotted what look like an interesting loop, there and back. Then I clipped my phone into a handlebar mount that I'd brought along, and headed out.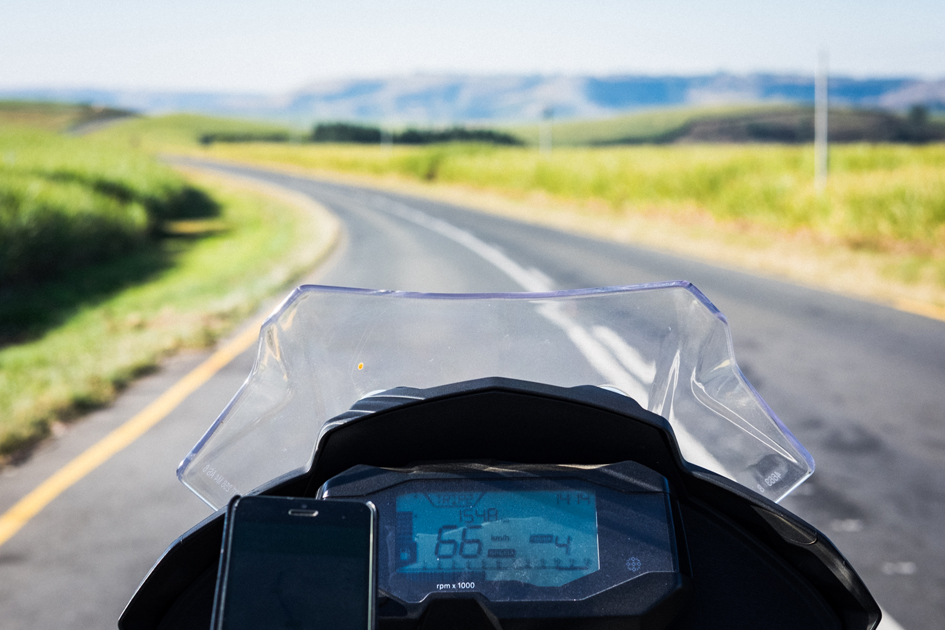 Route planning can be a tricky game. From what I could tell, the road I'd picked to Wartburg looked like it was mostly tarred, with short bursts of gravel. But in reality, it was the other way around. Before long I was making my way through villages and farmlands, surrounded by KwaZulu-Natal's breathtaking vistas.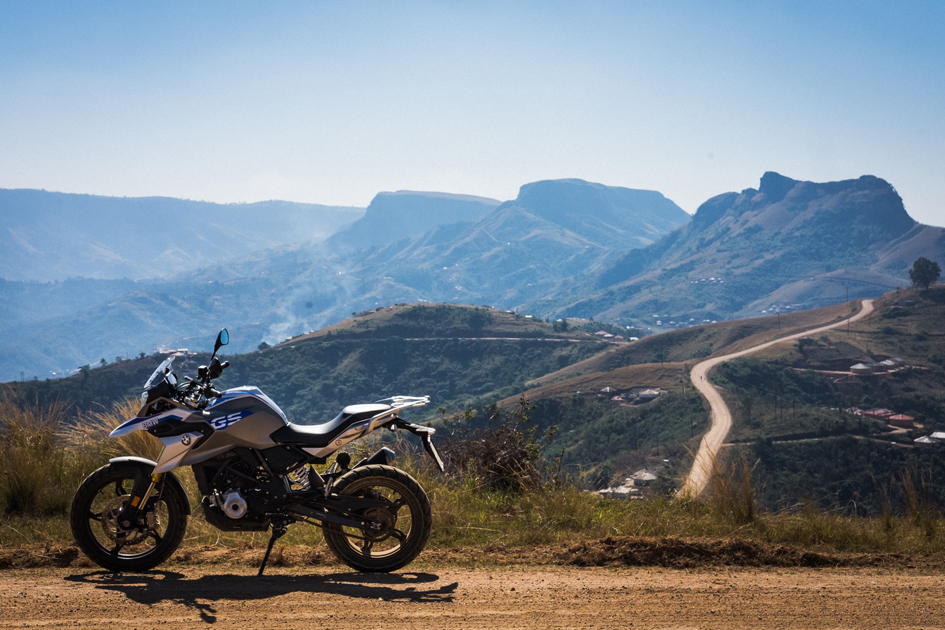 Open road cruising doesn't seem like something a small capacity adventure-slash-commuter-bike should do well at, but the G 310 GS holds its own. Its liquid-cooled, single cylinder 313 cc motor puts out 34 hp and 28 Nm. Those numbers kick in at 9 500 rpm and 7 500 rpm respectively—so it gets funner as the revs climb.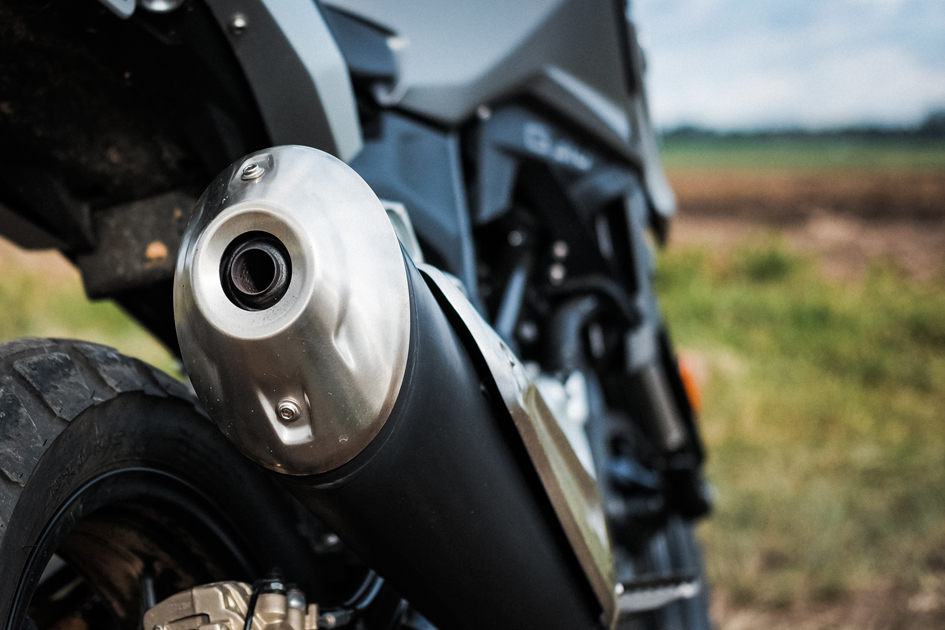 The throttle and fuelling are smooth and predictable, and the clutch and 'box are light enough, that flicking through all six gears all day won't wear you out. I do have one nit to pick though, and that's the 310's tendency to want to stall in first gear. It can be a pain in town, and makes it really tricky to navigate very technical, slow terrain.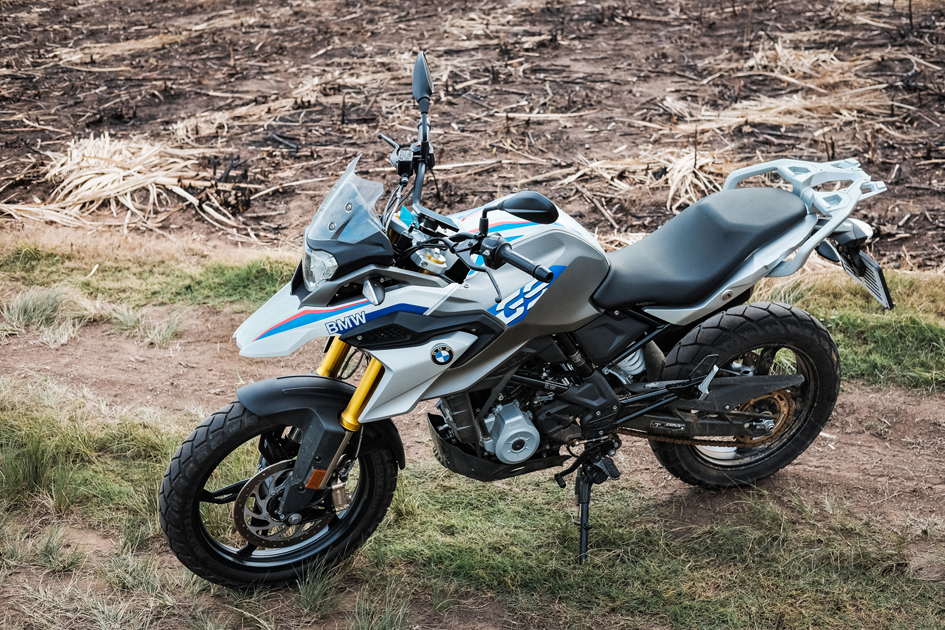 BMW claim a top speed of over 140 km/h, and I know guys that have come close to that. But since I didn't need to cover any highway miles on my ride, I rarely pushed it past 110 km/h—and at that pace I never felt like I was overworking the little single.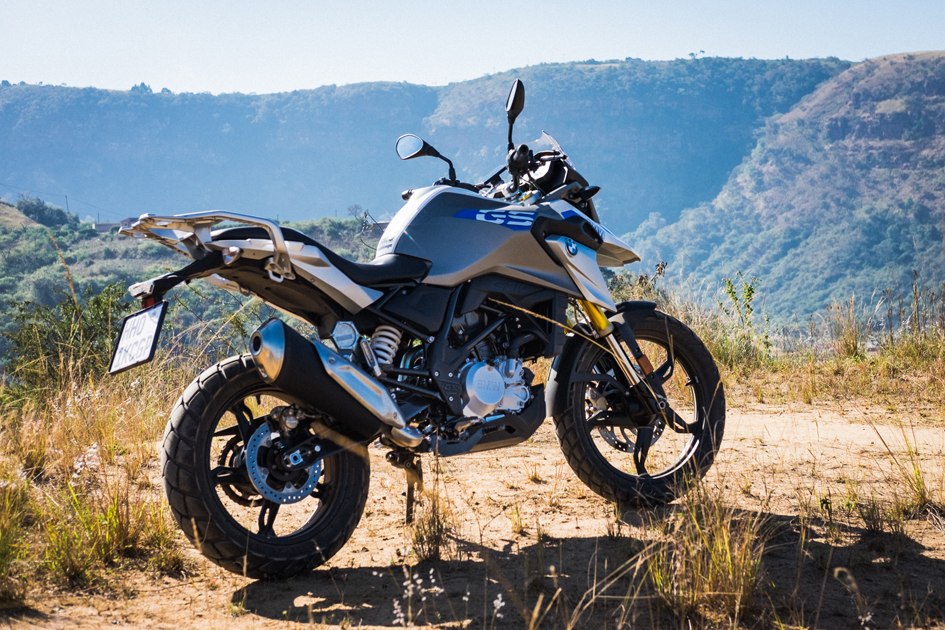 Trading asphalt and gravel back and forth all day on the G 310 GS was a cinch. BMW specced it with practical wheel sizes—19" front and 17" back—and Metzeler Tourance rubber. They're not the most extreme dual-purpose tyres on the market, but I never went anywhere gnarly enough to find their limits.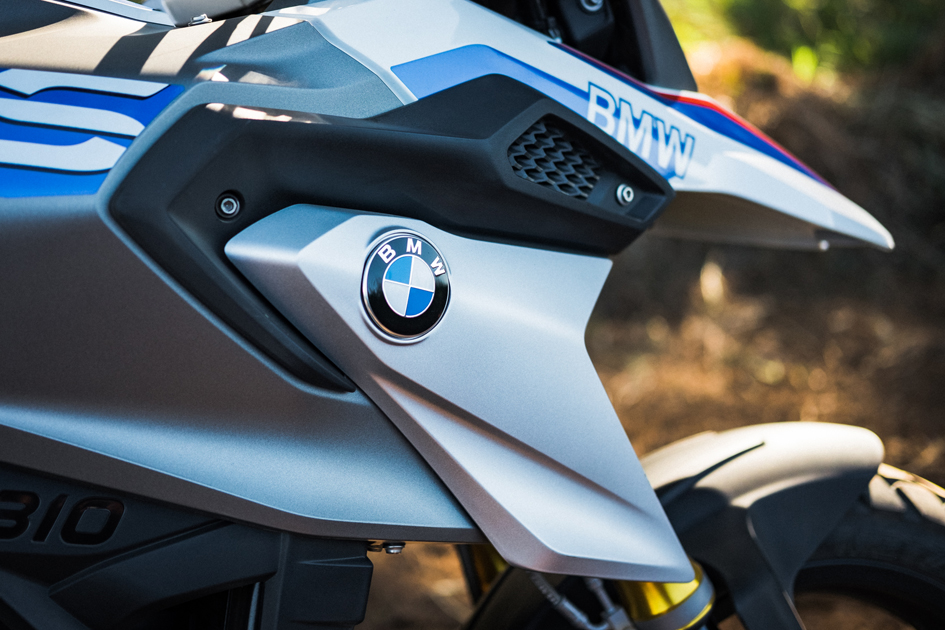 Both the suspension and brakes performed adequately for a bike in this class—but neither blew me away. The suspension was soft enough that hard bumps would be jarring, and the brakes lacked some finesse—especially with ABS switched off. That said, switching the ABS on and off on the G 310 GS is dead easy, which is handy when the road surface is constantly changing.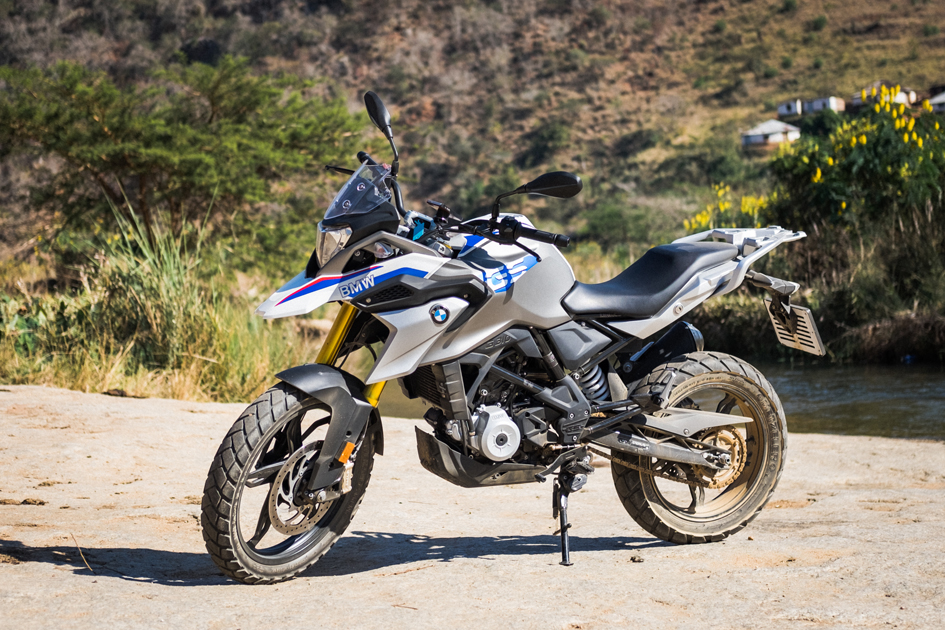 I'll admit it's not the first time I've taken the 310 off-road. At its South African launch a while back, we spent the day exploring the countryside around George. There, the terrain was marginally more technical—but even then the 310 was happy to break loose in corners and trundle across loose, stoney sections. I pushed it harder then than I was doing on this particular ride, and came away impressed.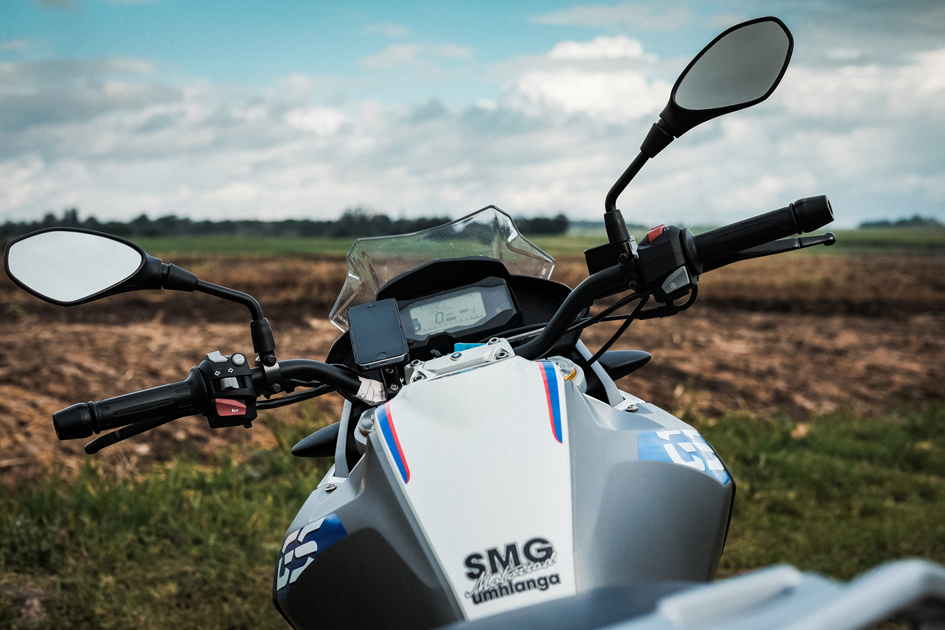 The G 310 GS scores high on ergonomics too. I'm a hefty guy, and I look like a bear on a tricycle on its road-biased brother, the G 310 R. But with a seat height of 835 mm, the GS fits me perfectly. I actually can't overstate how well laid-out it is; the width, rise and sweep of the handlebars is spot-on, and the seat is literally all-day comfortable.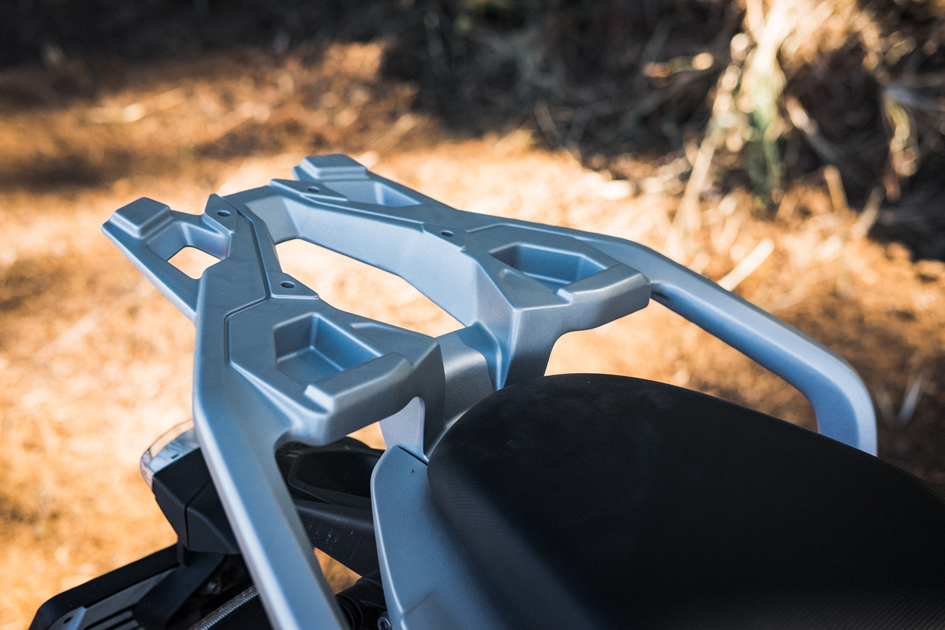 The whole setup works just as well when you're standing—though I'd want to install chunkier pegs for my Yeti-sized feet. As an added bonus, the rubber inserts on the stock pegs are removable, leaving you with grippier serrated pegs. The G 310 GS comes standard with some useful equipment, like a bash plate (albeit a plastic one) and a sizeable luggage rack.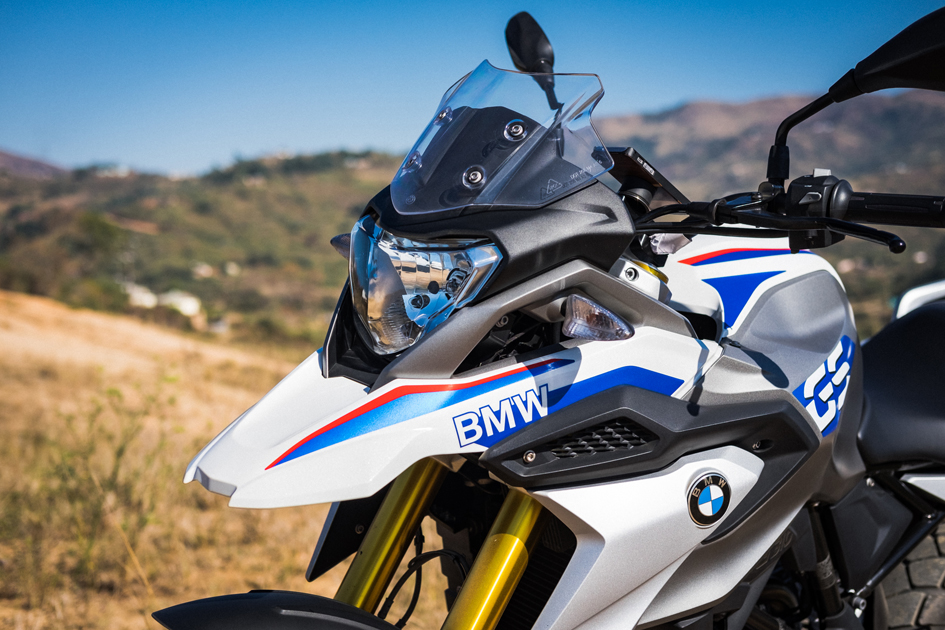 The screen is too small to keep the wind out of your face—but it will keep it off your chest. Right behind it is an easy-to-read LCD display that packs in way more information than you'd expect on a smaller bike, right down to your fuel level and gear position. All that's missing is a neat set of hand guards.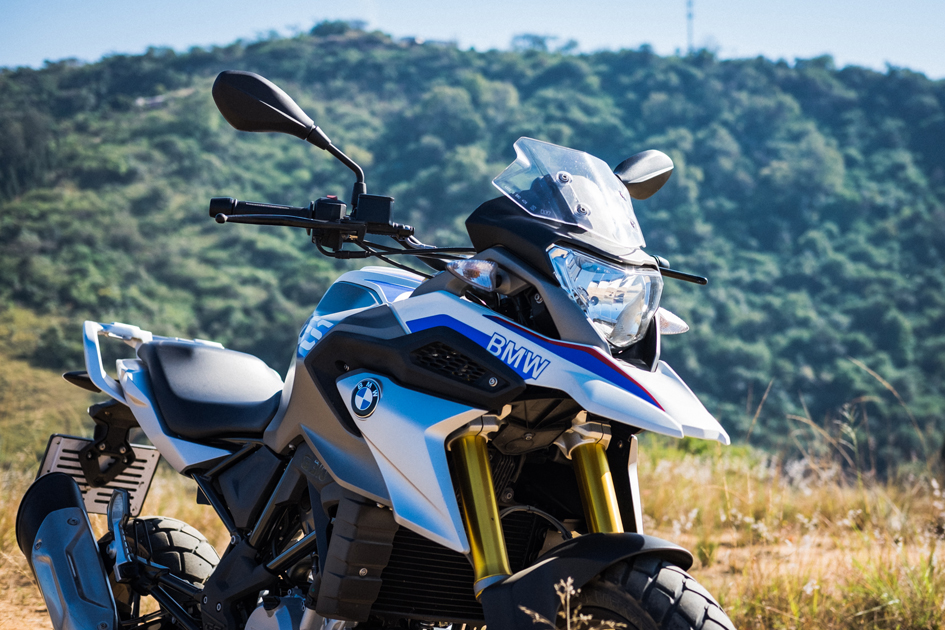 It really is a looker too, closely resembling its stablemates: the R 1200 GS, and the upcoming F 850 GS. I even had an offer to purchase from one of the locals, when I pulled over to take some photos. That's part of the charm of a smaller bike—it's not that intimidating. I could trundle through small settlements without scaring small children or animals (the 310 isn't particularly loud), or kicking up massive dust clouds. And with a lot less power on tap than a big adventure tourer, I never felt the need to rush off anywhere.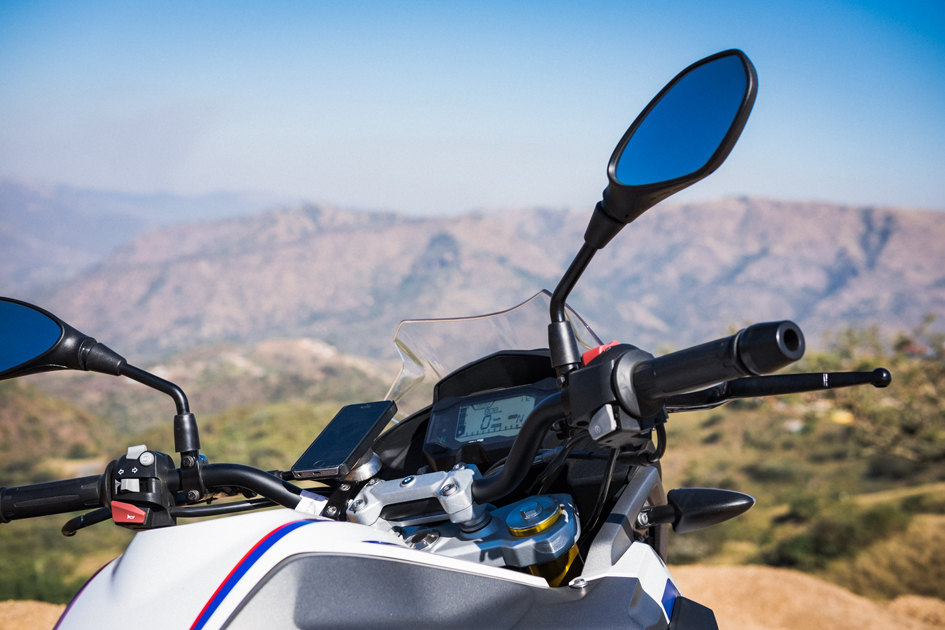 That is, until my iPhone's battery started running out on me, and I discovered that my power bank wasn't as charged as I thought. Riding in the middle of nowhere with less than a clue of where to go, I fell into a cycle of checking how far the next turn was, switching off my phone, watching the odo, then switching it on again to check the next marker.
I wondered why a bike built as an adventure-commuter for youngsters didn't have a USB port onboard. But I miraculously made my way to Wartburg, rolled into the local eatery and found a place to recharge. It's moments like that reminded me of what's so great about adventure bikes; the places they'll take you, and the fun you'll have getting there.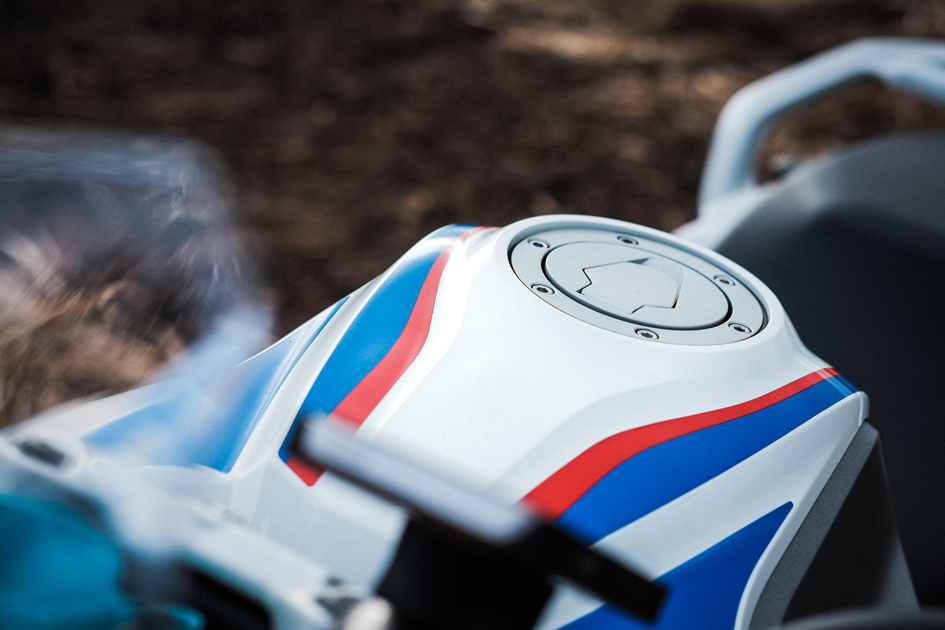 With my day off behind me, I still had a few days with the G 310 GS before I had to return it—so I put it to work as an around-towner. Ballito has no shortage of speed humps, traffic circles or idiot drivers, and the G 310 GS made quick work of them all. It's relatively light weight made it easy to flick through traffic, and it seemed to go on forever before it needed refuelling.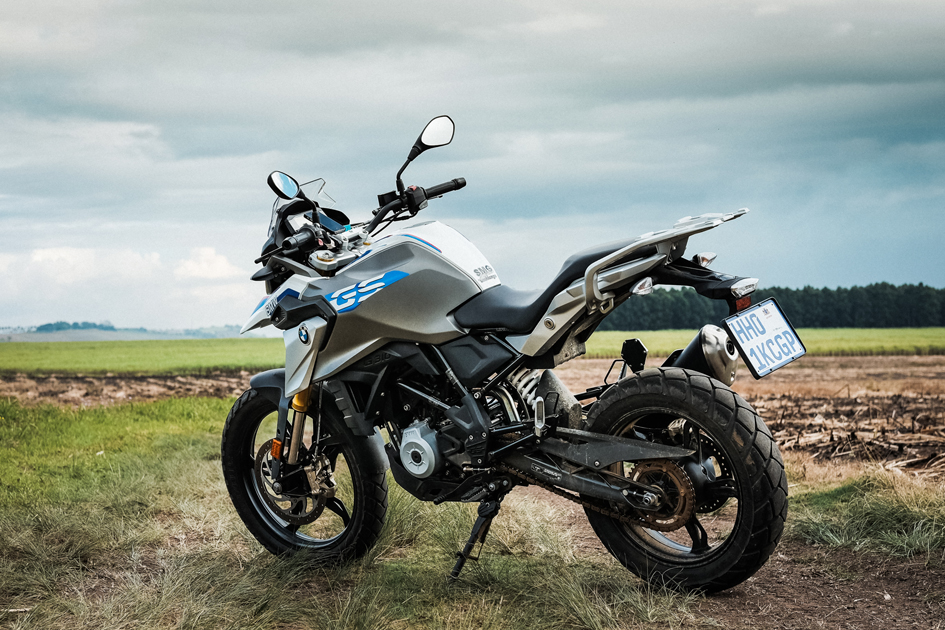 So it ticks all the boxes that BMW have laid out for it: it'll get you around town, and it'll tackle the odd dirty detour. But is it really worthy of the GS moniker? My fond memories of nearly getting lost in the hills, say yes.
Images by Wesley Reyneke