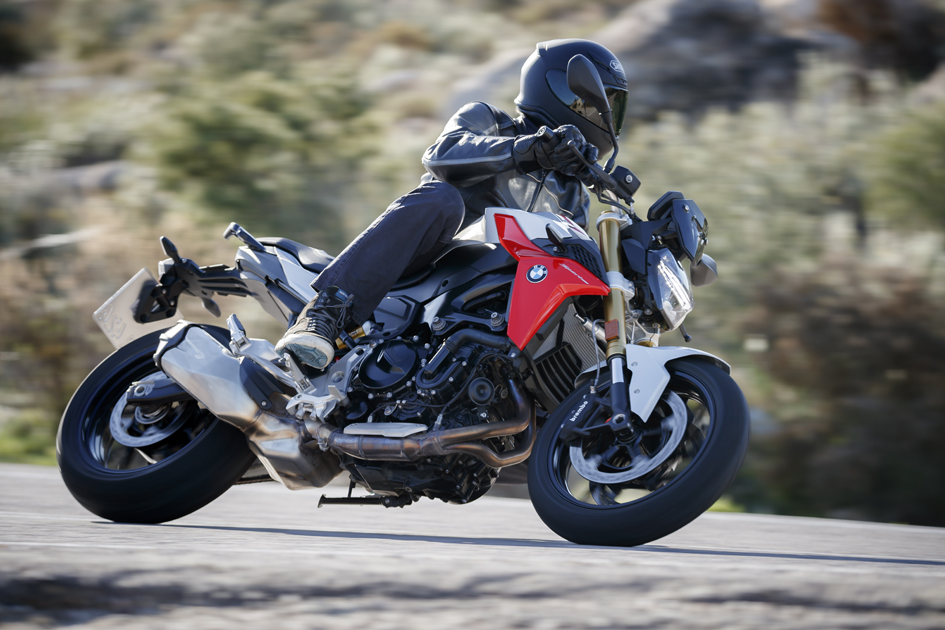 After spending two days at the International Launch of BMW's new middleweight 900's and a totally remade S 1000 XR, it dawned on me why Spain produces so many top road racing stars. It's the roads! In all of my motorcycling days, and there have been a few, I have never experienced roads like those in the mountains around Almería. The surfaces are generally billiard table smooth and the roads undulate, twist and turn for literally hundreds of km's. You have to have huge confidence in the bikes that you are putting under scrutiny in this environment. You need a flawless chassis, decent suspension and a properly pokey, flexible motor, failing which they will fall short!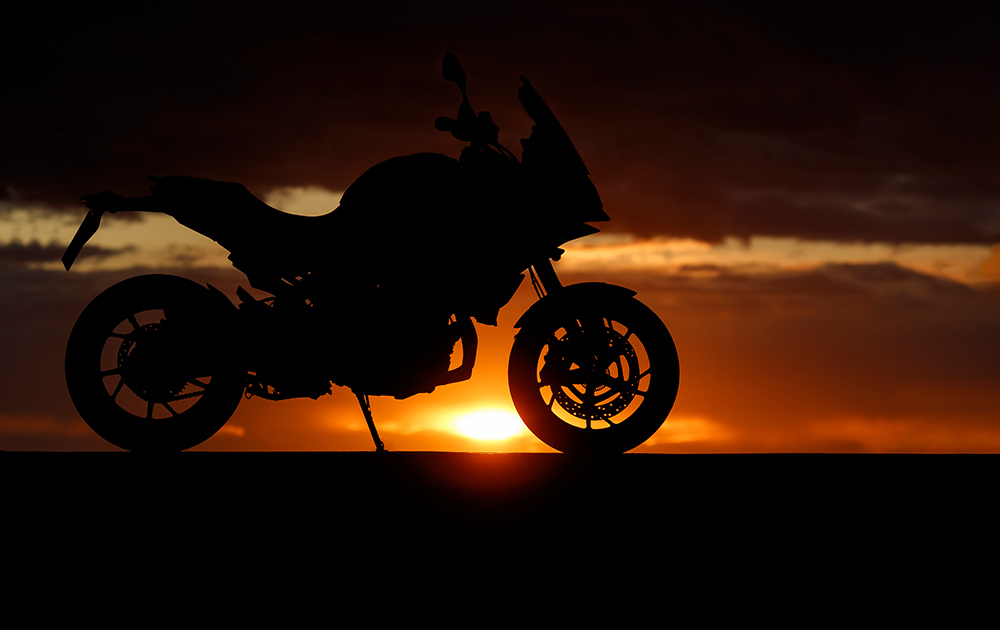 The launch kicked off on the evening of our arrival with a welcome from Markus Schramm, the head of BMW Motorrad. He seemed pretty convinced that we were in for a good time on the new bikes.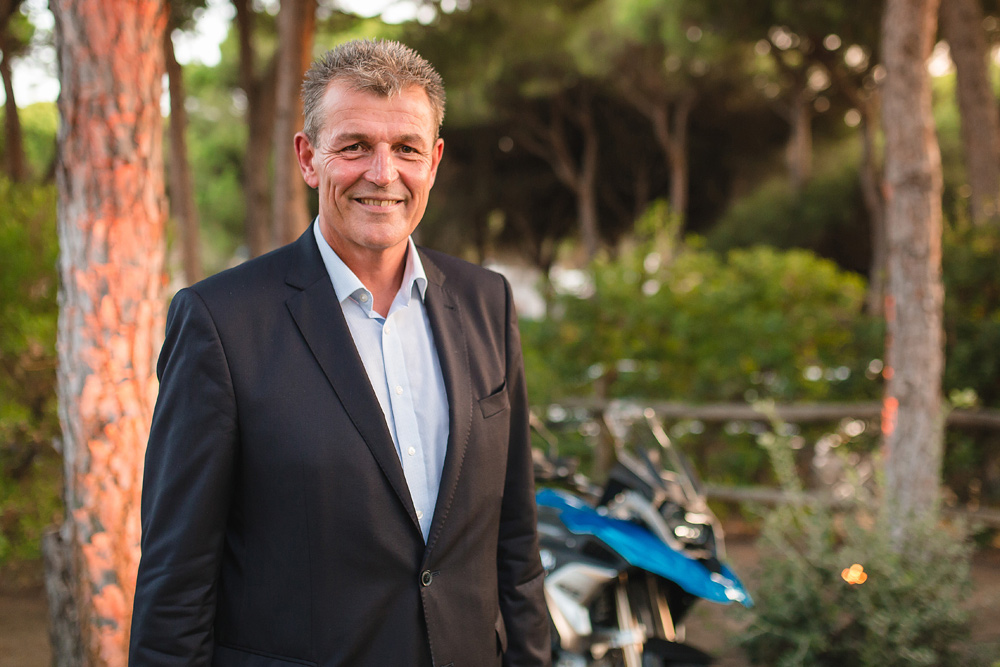 The team responsible for the development of the bikes were also introduced. Examples of the bikes were on display for us to ogle and lust over. Steffen Rau is an engineer at BMW Motorrad tasked specifically with motorcycle lighting functions. Using an "exploded" headlight displayed on a table, he discussed the components that endow the bikes with the usual high and low beams [LED's], daytime running lights and, a first in the sector, Adaptive cornering lights. A set of headlights attached to handlebars demonstrated the functions of these features in a "real world" environment. Impressive!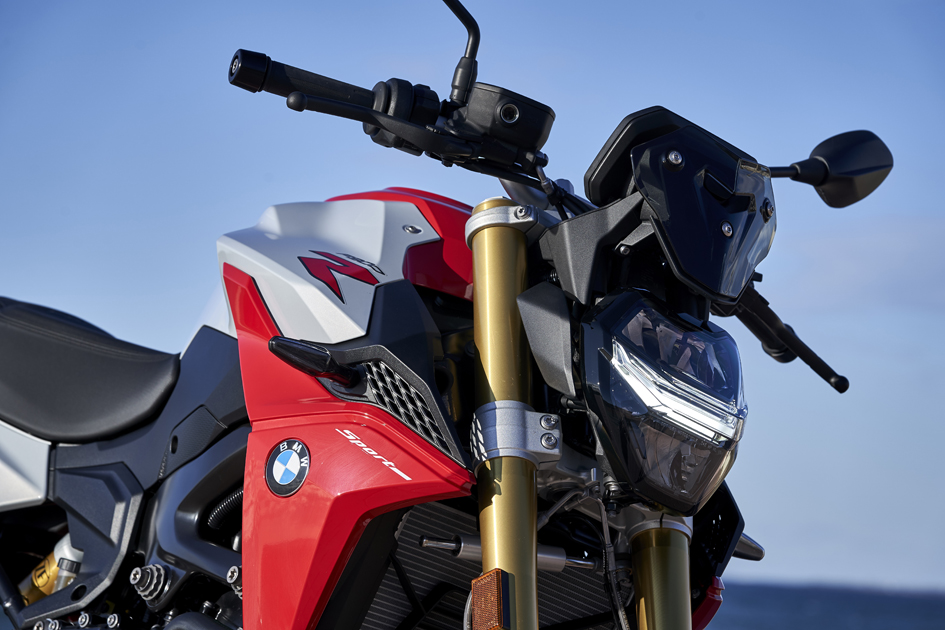 Next up was Stefan Selinger, Chief Engineer on the F 900 R and XR. He explained the virtues of the two 900 models. The F 900 R is the naked Roadster, whilst the XR is the Sports Touring version with slightly more suspension travel, a bigger tank capacity and an adjustable windshield.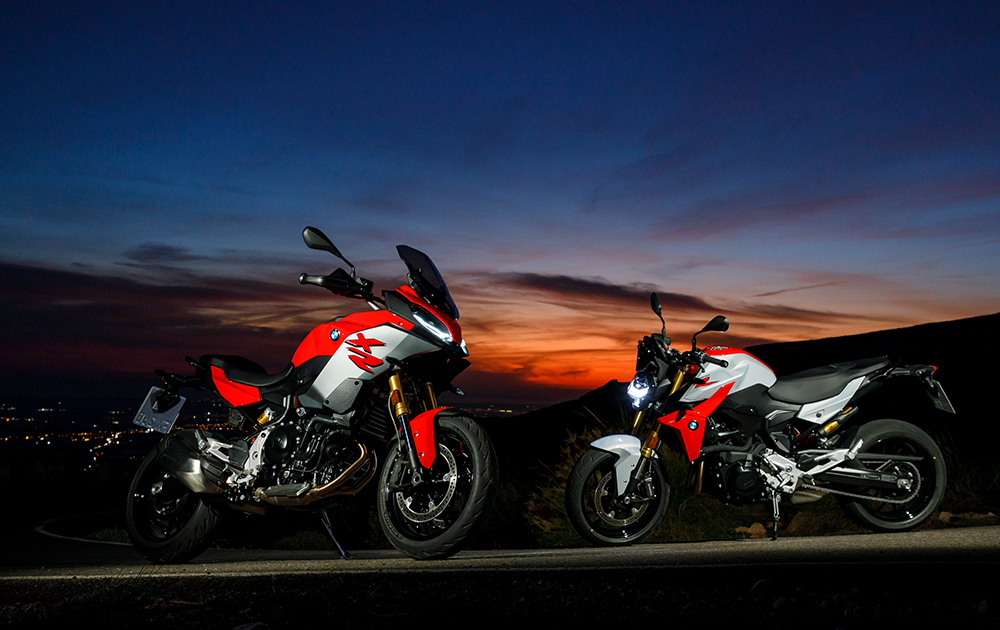 Speaking of the tank, BMW used technology from their car division to mould the tank from plastic in two halves, which are then "welded" together. This results in a lighter tank which can be moulded to maximise available space, increasing capacity without bigger exterior dimensions.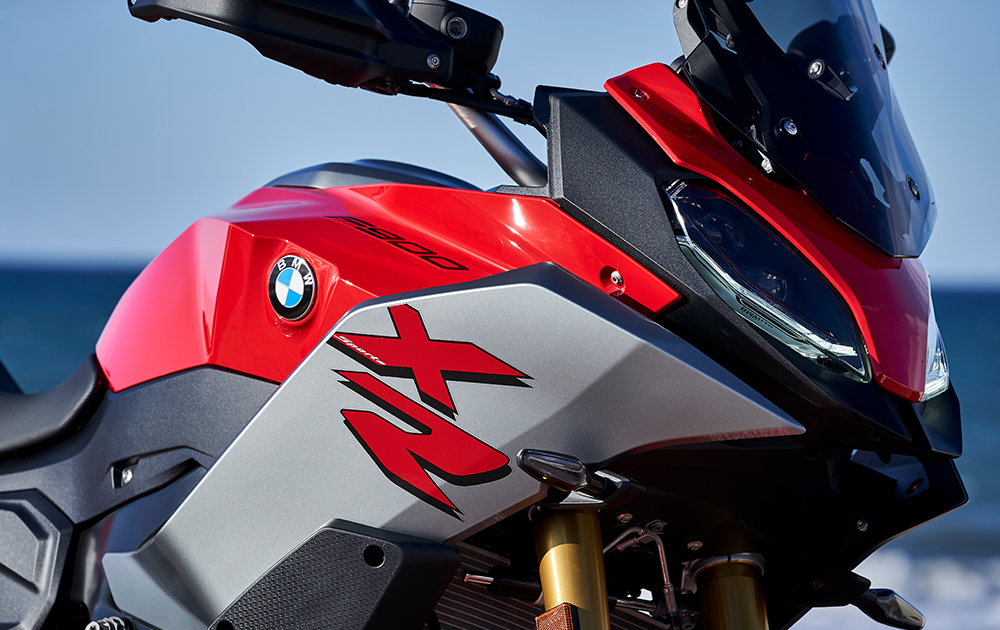 Seat height is adjustable on both models, with the R being slightly lower [10mm] than the XR due to its shorter suspension. Fork travel on the R is 135mm vs 170mm on the XR and 142mm shock travel on the R vs 172mm on the XR.
Motor and gearing are identical in both models. The twin-cam, parallel-twin, has been significantly tweaked. Capacity is now upped to 895cc over the previous 850 model and power is upped to 105hp. Torque is now a lusty 92Nm delivered at 8500 and 6500rpm, respectively. The motor has two opposed balance shafts which keep it smooth throughout the rev range. As is customary from BMW, there is a comprehensive range of model-specific accessories for each model, to adapt and customise it to your particular application. This extends to superbly designed rider apparel too.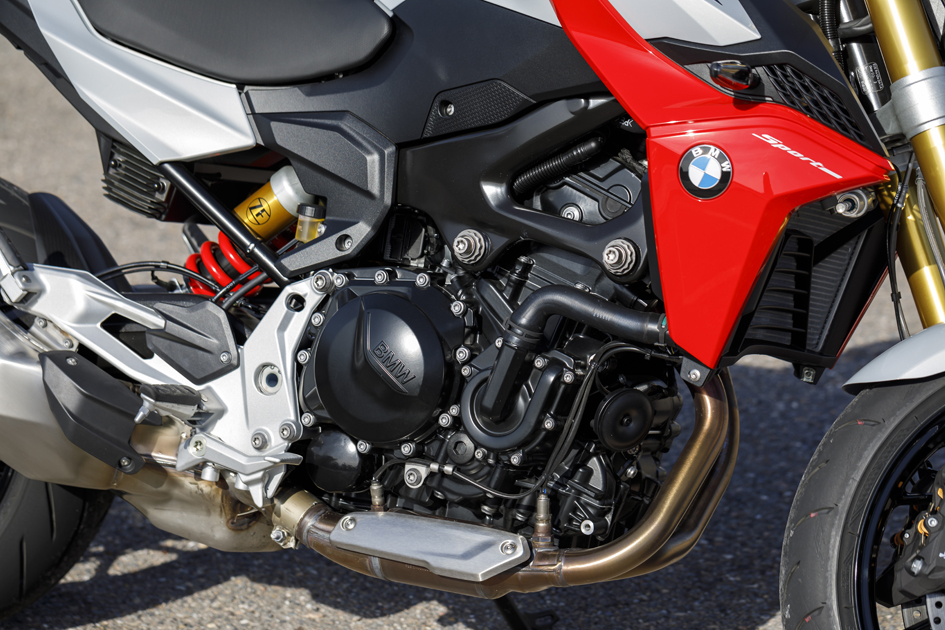 Max Renko is the Product Manager for the S 1000 XR. He explained why this is essentially a new model. So many changes have been made in almost every area that the only thing it really has in common with the previous model is the general shape! We had the opportunity to sample this new XR on the Spanish roads, however, there is what BMW call an "embargo" on information at this stage. The bikes are only expected to be available in stores after March when all will be revealed. I will share some thoughts on my riding impression a little later, just as a little "taster", or should that be "teaser"?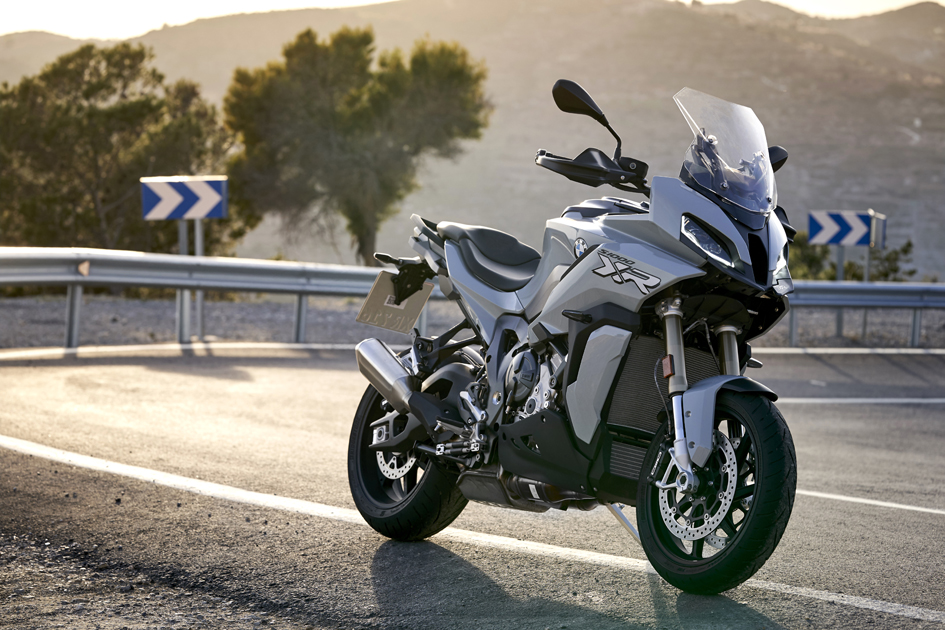 We woke to a beautiful, crisp day with a magnificent red sunrise. What a day to go riding in the mountains! My first stint was on the F 900 XR. The drill was to follow a BMW guide who would show us the way. Bear in mind that we were the last journalists to attend the launch, so our guides were now very familiar with the route and able to set a cracking pace through the mountains.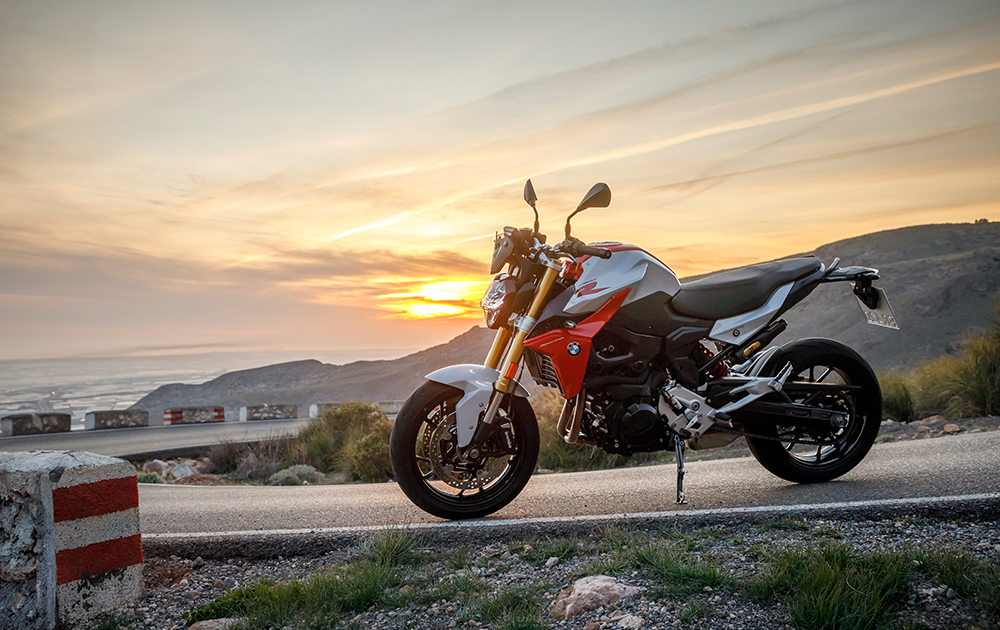 A short stint on the highway allowed me to assess the screen on the XR. At 6′ 3″, I found a fair amount of turbulence around my helmet, even at the highest setting. Having said that, this is common to almost every Sports Tourer that I ride. The price I pay for being a "length job". Small add on deflectors attached to the top of the screen solve this issue totally, so no big deal.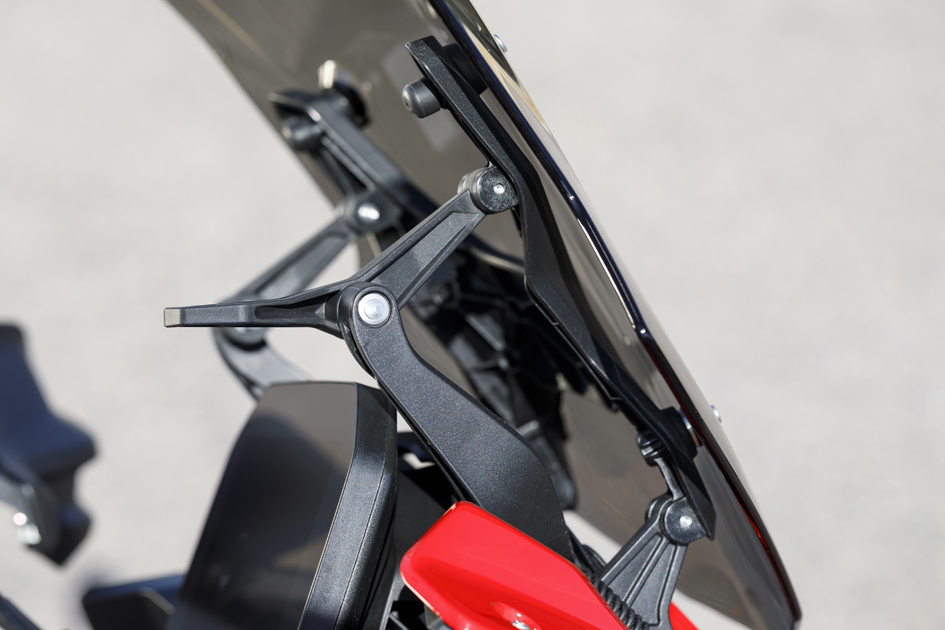 The motor is a gem. For me, it has gained character which I somehow felt was lacking in the 850. Torquey and smooth, it revs up lustily to a top whack of over 200kph. Peeling off into the twisties and the F900's reason for being was revealed in all it's glory. Man, this thing handles!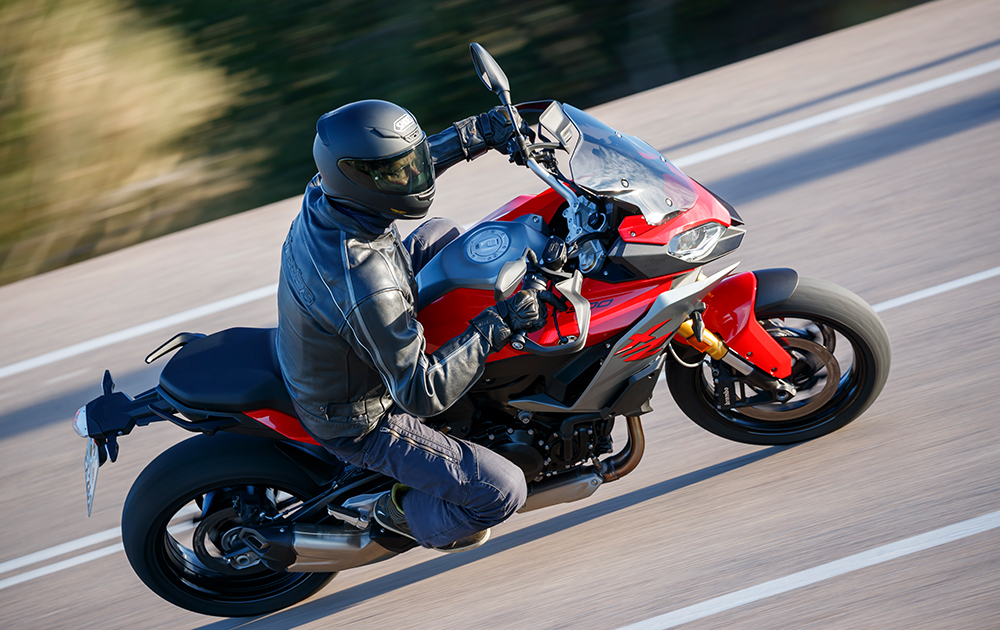 What I mean by "handles", because it may mean different things to different people, is a bike which steers intuitively, turning without requiring muscling around, but is not nervous or flighty. Once turned, it holds the chosen line perfectly. It is not upset by minor road imperfections and the suspension is firm yet supple. This inspires rider confidence and gives an enhanced feeling of control.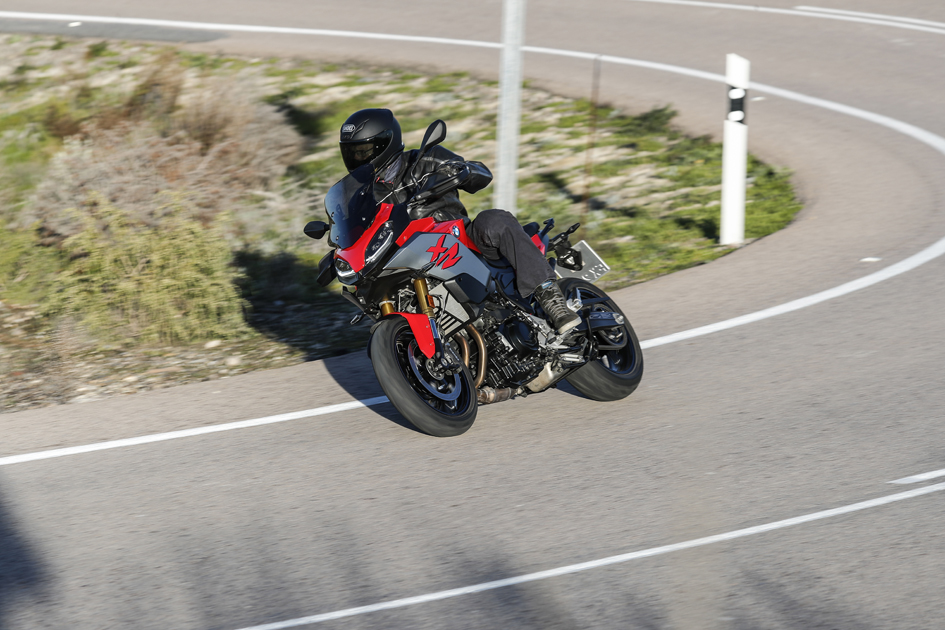 The bikes feature a steel chassis and our test bikes were equipped with Dynamic ESA [Electronic suspension adjustment] shocks, mated to non-adjustable, but brilliantly calibrated USD front forks. Spring and damping levels are beyond reproach. To be frank, bikes, and these BMW's in particular, are getting so good, that before we are able to criticise, we need to make sure that OUR skill levels as riders are up to scratch. [Excuse the pun].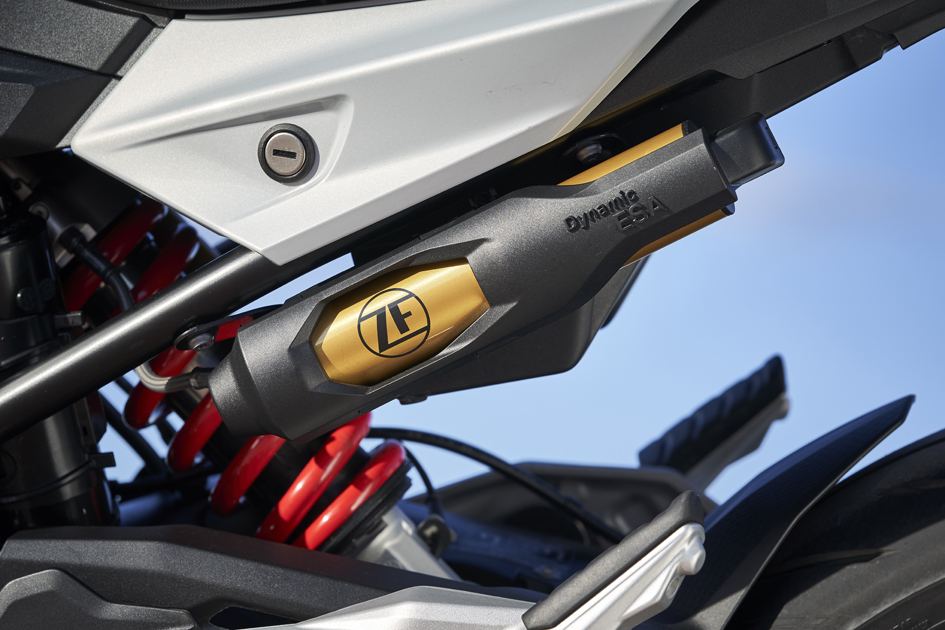 Our route included a narrow stretch of road through a village called amusingly "Rambla Honda". After three weeks of being strafed by low flying Bee Emms, they may just rename it! The road was a trifle uneven, with some loose gravel, yet the bikes remained perfectly predictable and composed, inspiring huge confidence. Few bikes I have ridden so reward good, smooth-riding, making for a really great riding experience. We strafed a few corners for photos and videos, stopped in a small town for a coffee and chat, then returned to the hotel for lunch.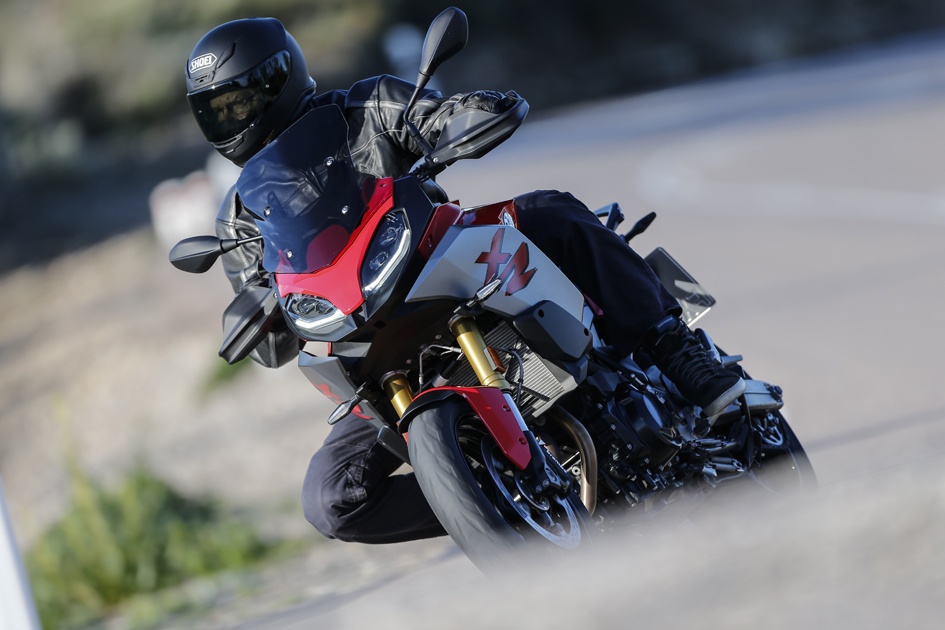 Next up was the S 1000 XR. I am not supposed to tell you much, but let me say this. It is downright cruel to let us loose through the Spanish mountains on these magnificent beasts and then swear us to silence! But, I will be a man of my word! Generally speaking though, if you are no longer able to contort yourself around Sportbike ergonomics, yet still wish to worship at the Altar of Speed, then you need to ride this bike! More torque, more power, lighter, faster and more comfortable…… You owe it to yourself!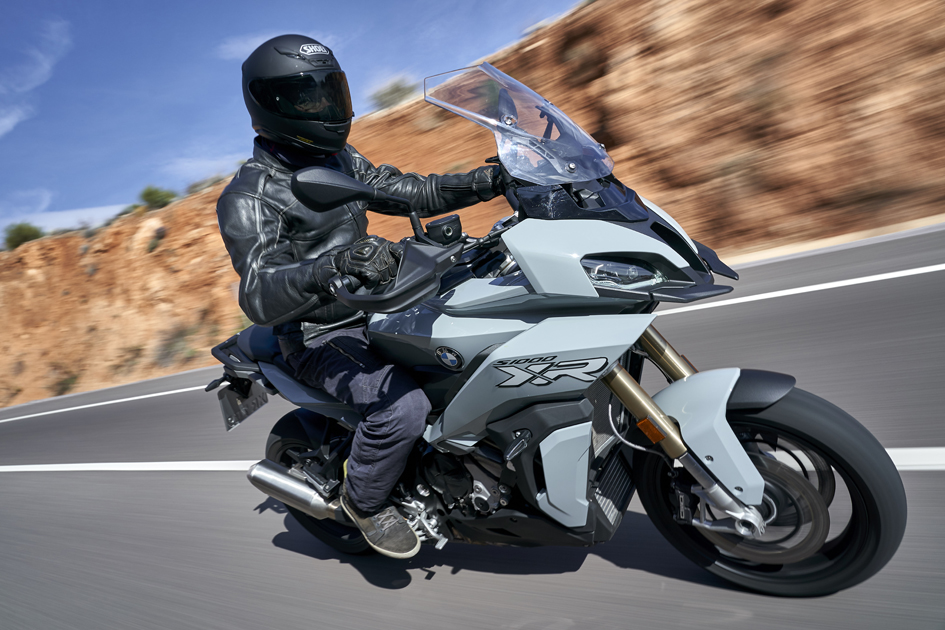 Last up. The last morning was spent on the F 900 R. Oh Lordy! I love this bike! Let me expand. Our group was composed of our lead rider from BM, then I was next, followed by a Turkish journo by the name of Saffet Ucuncu and our very own Glen Foley. Bringing up the rear was another Turk, Basari Erbas, who heads up Motorrad in Turkey and finally Stefan Selinger, our ride along expert.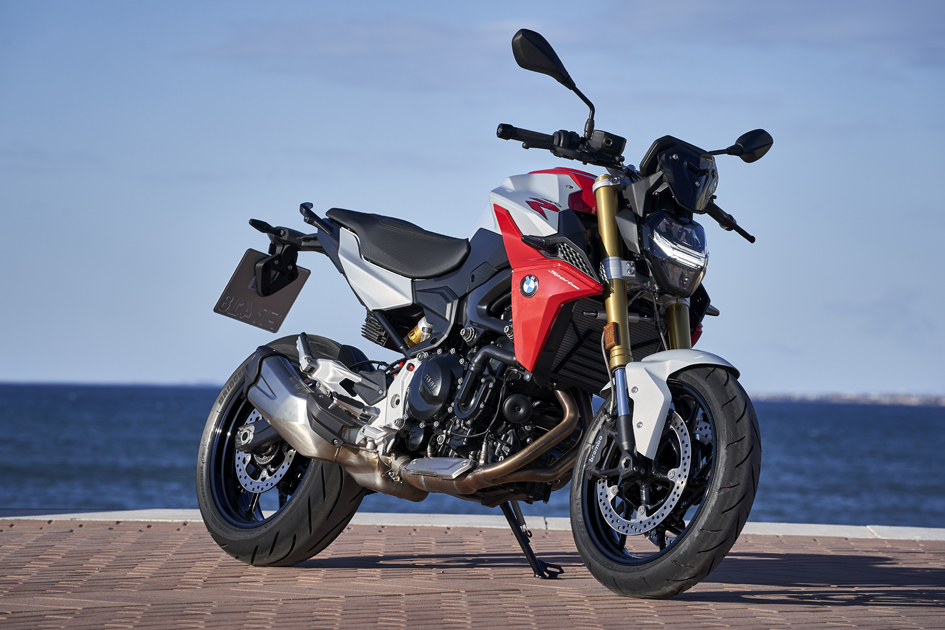 Every now and then you meet a motorcycling soulmate and Saffet is such a fellow. We blitzed the bends, line astern, trying to ride immaculate lines and having the time of our lives.
At one point our route took us past the famous Almería Race Circuit. The bikes have an interesting feature in their electronics package which are like a red rag to a bull. Enter into the Sport screen on the TFT display and it records your maximum lean angle achieved during the ride, I was gobsmacked to see 50 degrees on left-handers and 44 degrees on right-hand bends. Bloody hell, there is some life in us old bullets still!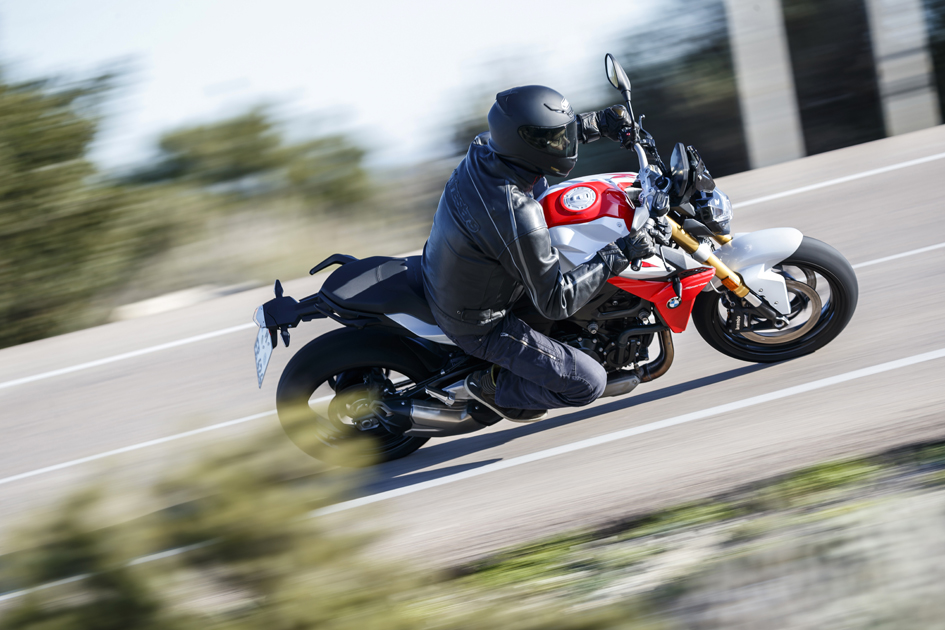 With it's shorter suspension travel and an excellent chassis, the F 900 R blew me away with it's cornering competence. It is just a smidgen sharper, as can be expected than the XR variant. The fun factor on a winding road is off the scales. The bike just feels better than the sum of all its parts. Chief Engineer, Stefan Selinger, take a bow!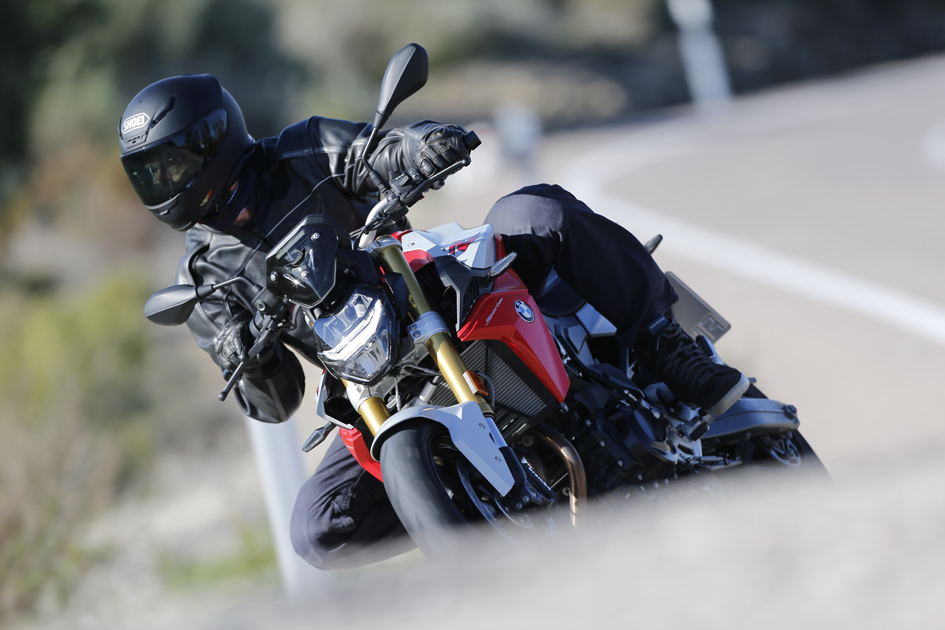 Roman Vilimek is the Connectivity Expert on this project, which means he is the go-to guy to find out about how you configure your smartphone to the bikes TFT display and computer. We have come a long way towards satisfying the needs of Generation X, that is for sure. Speaking electronics, the bikes are Keyless and have the now typical suite of riding modes. Rain, road, dynamic and dynamic pro are available engine modes to select according to the riding conditions and personal preferences, affecting traction control intervention levels etcetera. ABS and ABS Pro allow braking character selection on the excellent Brembo brakes.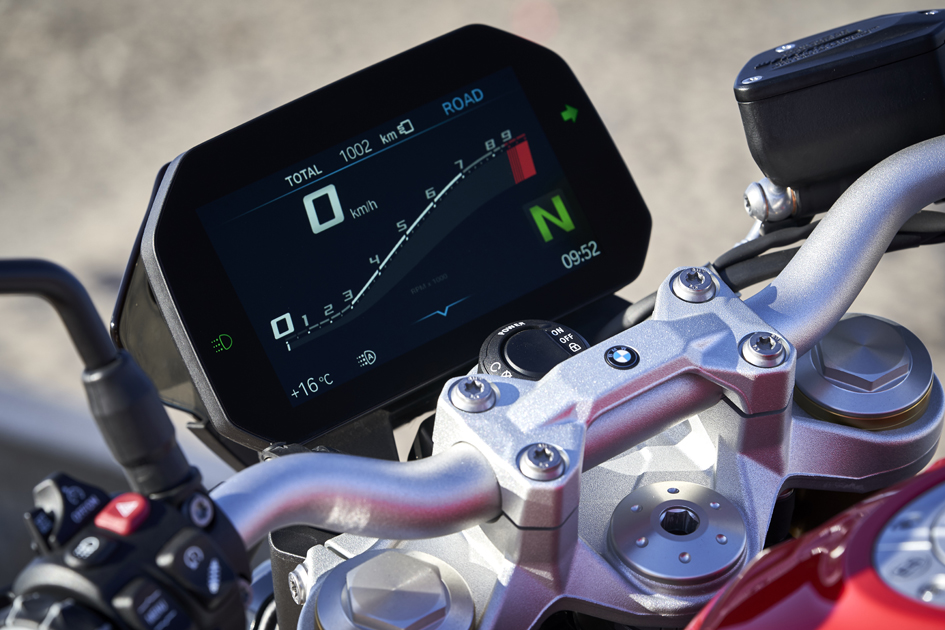 So there you have it. Brilliant new middleweights and totally revamped S 1000 XR from BMW. Obviously, I will give you the low down after an extended time with these bikes in South African conditions, in the fullness of time, but in the meantime, if any of these models even vaguely "floats your boat", go and take a test ride. You will not be disappointed!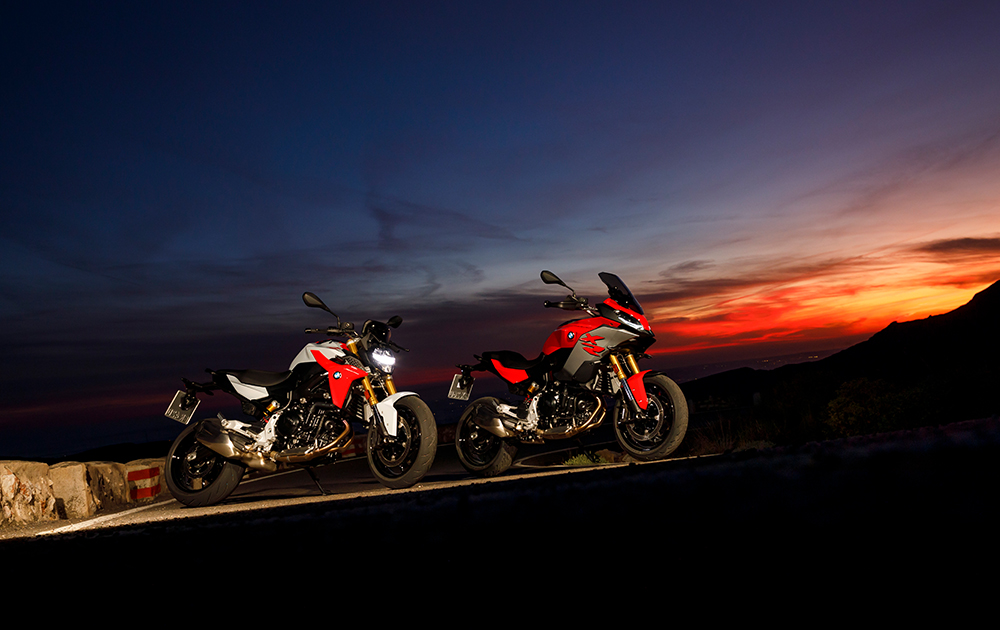 A huge thanks to BMW Motorrad for the absolute privilege of riding these great bikes in Insane Spain!
BMW Motorrad F 900 R
For more information on the bike that we tested in this article, click on the link below…