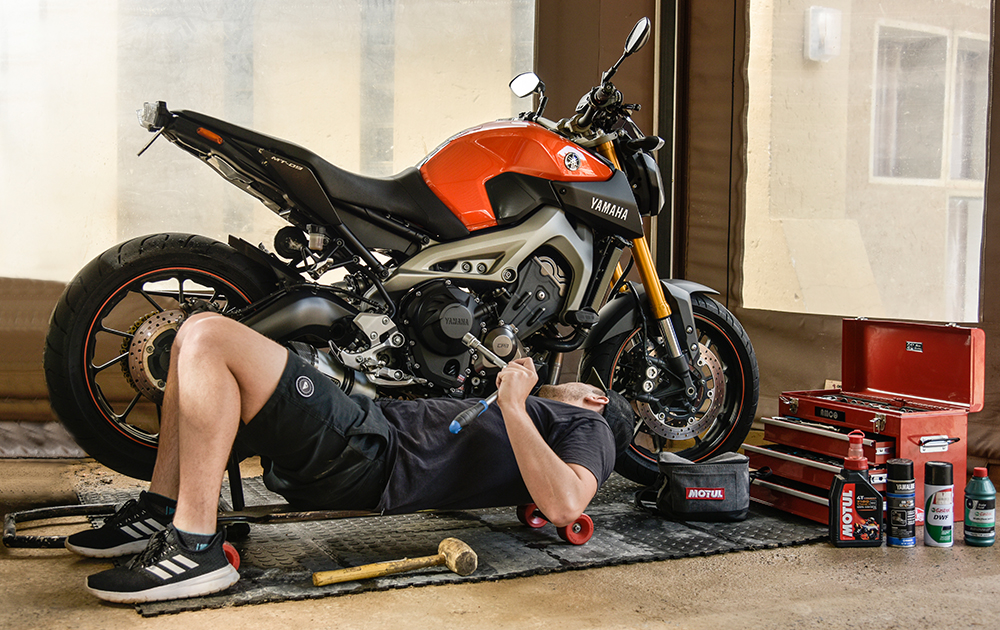 South Africa's COVID-19 lockdown has just scored itself an extra two weeks. That means that unless you're doing the grocery run on your bike, it's going to be a little while longer before any of us get some meaningful riding time.
We've already rounded up our favourite motorcycle viewing to keep you entertained. But if that doesn't cut it, here's some important workshop stuff you might want to get to.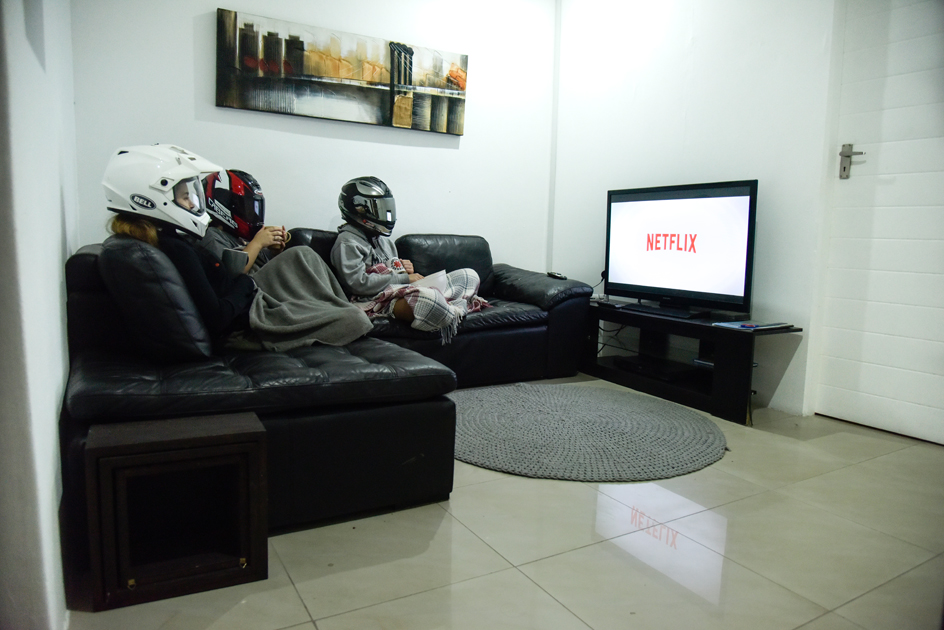 Sort out your garage
Locked up at home? Now's the perfect time to finally, after years of threatening, sort out your workspace. Maybe it just needs a good sweep, or maybe you've forgotten what the surface of your workbench looks like. Either way, lockdown is a great opportunity to make some progress.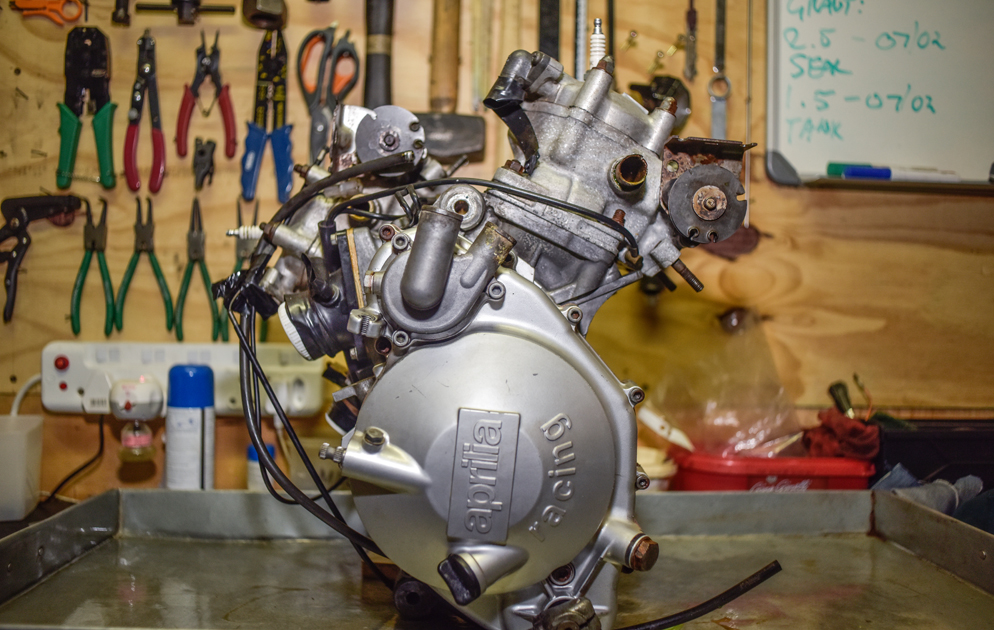 Start by just cleaning up, then sort any old and unused parts into piles to be sold, donated or recycled. Put all your tools back where they belong, or organise that big tub of random nuts and bolts into smaller, more accessible containers. Or, if you're really feeling brave, mount a search for that elusive 10 mm socket that's been missing for years.
Maybe you're so OCD that you're shaking your head at our advice, because everything in your garage is already where it belongs (probably in alphabetical order, too). In that case, take some time out to clean and calibrate those special tools that need attention from time to time. We're sure you'll find something to do in there.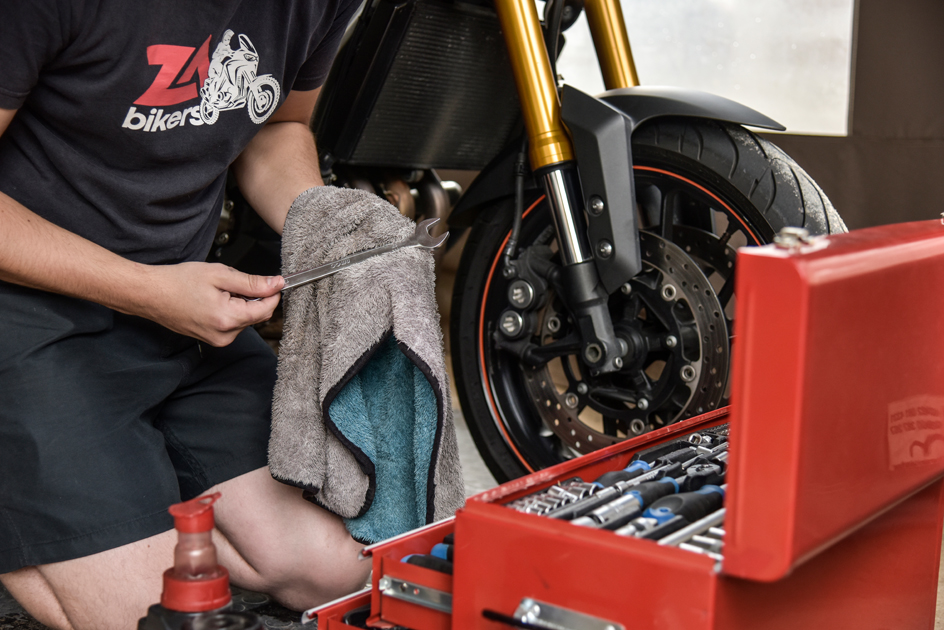 Do some essential maintenance
If you're the type that likes to service your own bike, what better time than now? Provided you already have all the sundries you need, you have plenty of time to treat your bike to a thoughtful and thorough service.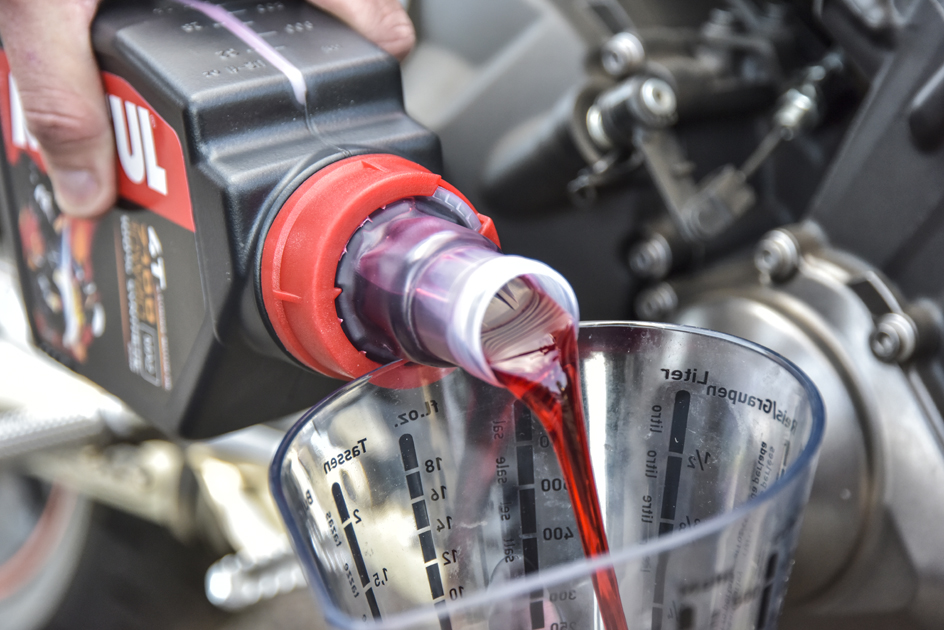 But maybe you're not that handy, or maybe you prefer that your local dealer services your bike. That's fine too, but it doesn't mean there aren't things on your motorcycle that desperately need attention—especially on older bikes.
How are your spark plugs looking? When last did you check your valve clearances? And is every last fastener properly torqued? Don't know how to do all that… that's what Google and YouTube are for. Get cracking!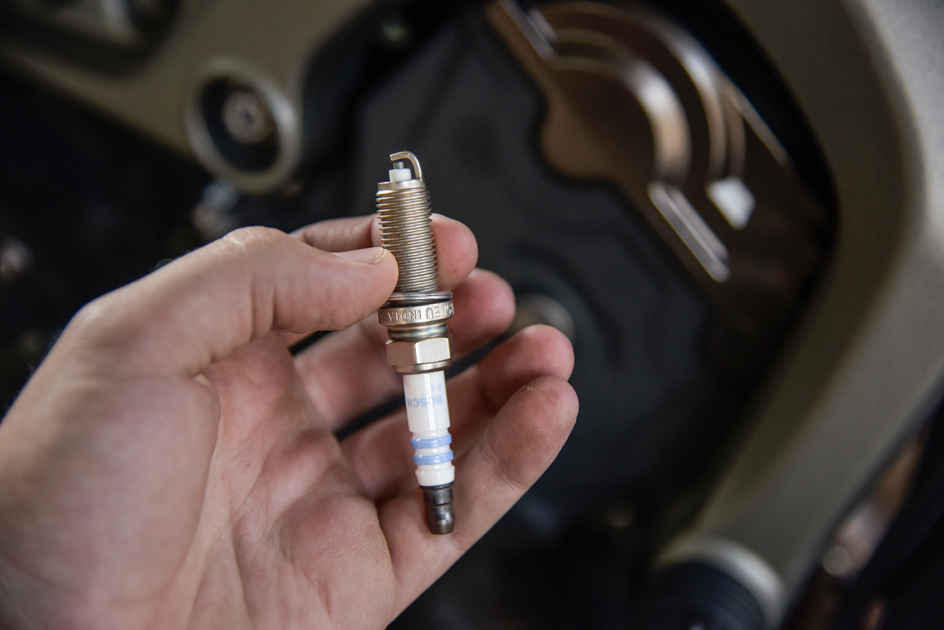 Clean and inspect your motorcycle
If maintenance really isn't your strong suite, at least give your bike a proper clean. We're talking to you, adventure riders. When last did you unbolt your bash plate and clean the inside of it? Have you ever popped your seat off to see how much dust gathers under the seat pan? What about mud that's caked up under exhaust heat shields and in other fiddly spaces?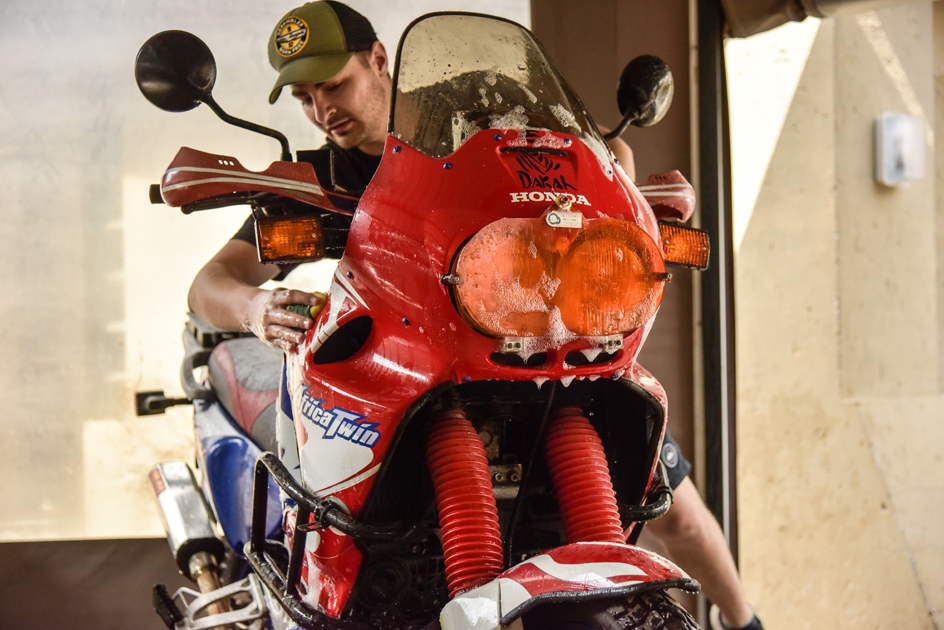 While you're in there, check everything… twice. Figure out where that rattle you heard on your last ride is coming from, poke around key wiring points and see if everything is still cable tied in place, or if any wires have become exposed or pinched. Unless you have somewhere better to be, it's a great time to find gremlins now that want to bite you in the ass later.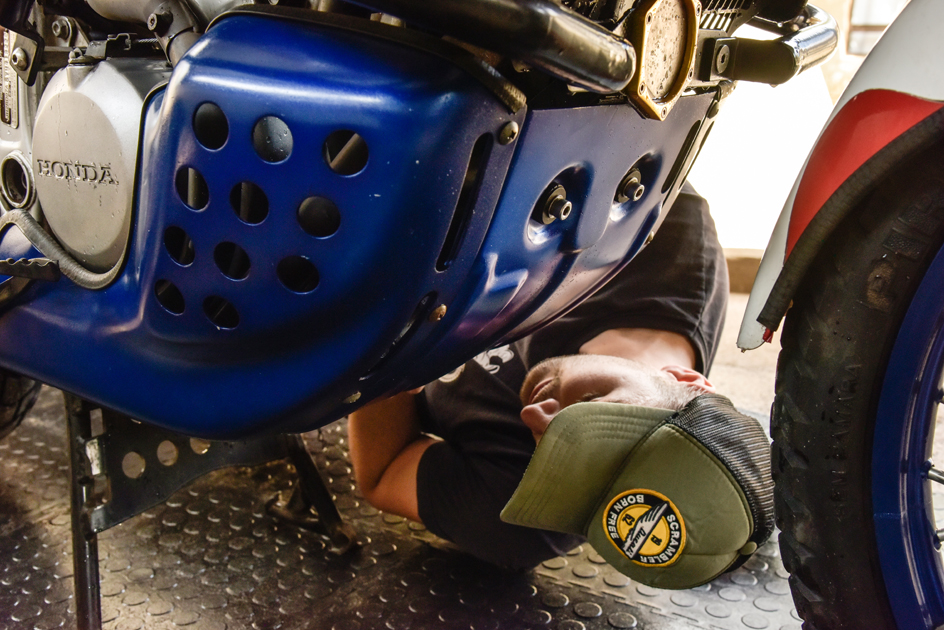 Make some changes
We've all been there. You buy a new lever protector for your track bike, or a new sissy bar for your cruiser… and then never get around to fitting it. With lockdown in place, you've got plenty of time to figure it out—and to backtrack if things go wrong.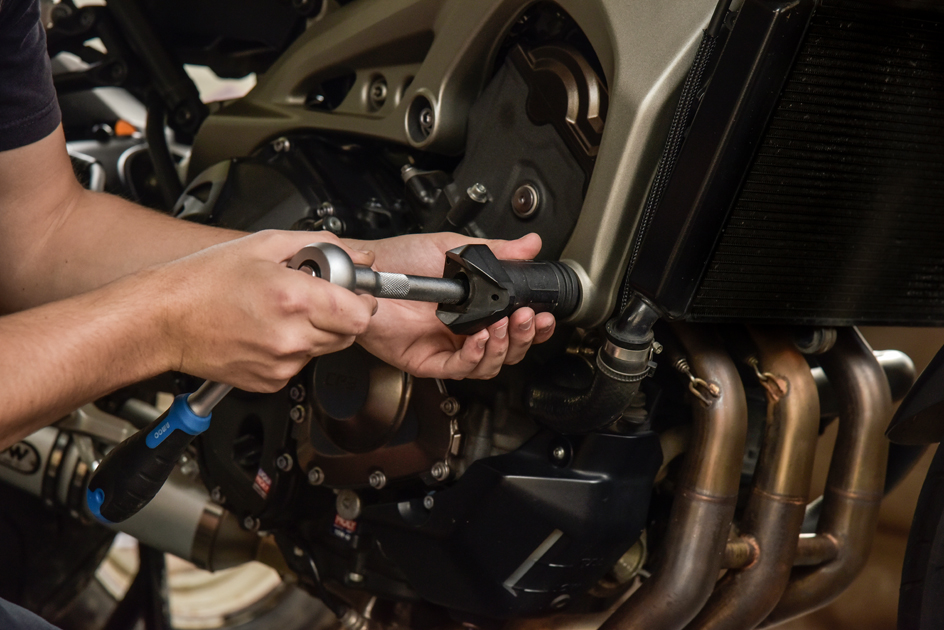 It's also a good time to experiment with any custom ideas that have been milling around your head. Whether you're planning to strip it down to just the frame, or just want to test fit some parts you have lying around, your bike's not going anywhere for a while, so take advantage.
Plan your next project
Perhaps you're itching to tackle a full restoration or a ground-up custom job. Or perhaps you're planning to build something like a new bike lift, or re-outfit the inside of your workshop. Some of these projects will probably stall the second you need a part or raw material that's not available during lockdown.
Instead, consider doing the one thing that can make or break a project: plan. If it's a big project, like a custom build, start by sketching out your ideas. Hop online and build a mood board of bikes you like. Figure out what parts you intend to fabricate, and what you plan to buy off-the-shelf. Find suppliers and cost these parts out, then drop everything into a spreadsheet and work out your budget. (This part usually involves some crying too.)
If it's a small task, like building a new cupboard in your workshop, you can still spend time sketching, measuring and costing it all out. It seems insignificant, but when lockdown lifts and you can grab the supplies you need, you'll have a substantial head start.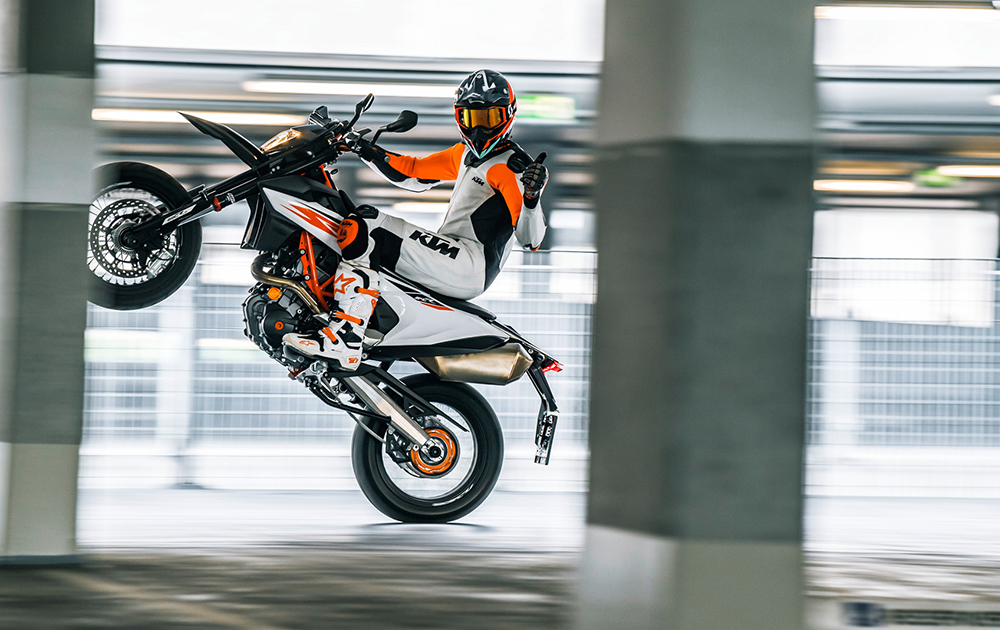 Those are our suggestions for harnessing lockdown time for the benefit of your garage. But whatever you do, do it with friends. Hook up a video chat to share a virtual garage beer (bought pre-lockdown, obviously) and show off your newly-arranged tool board, or rope your buds in on your project planning over WhatsApp. After all, we're all in this together.